When the temperatures dip, these warming, comforting gluten-free soup recipes are the perfect answer! From classics like Chicken and Rice Soup to Vegan Roasted Tomato, and Curried Sweet Potato Soup, there's something for everyone. Gluten-free soups are great for weeknight meals, and leftovers pack easily and taste wonderful.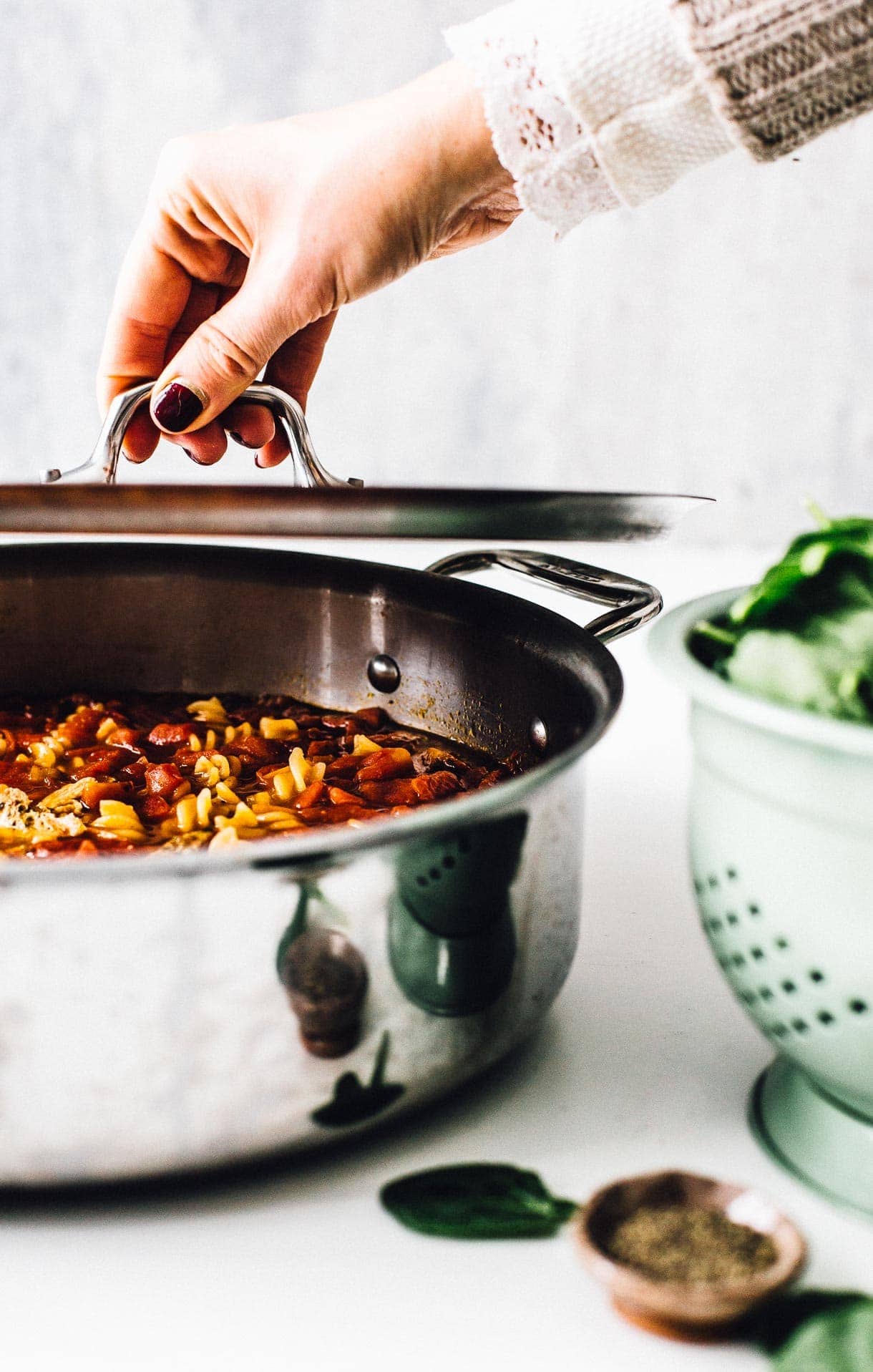 Soup has to be one of the most comforting meals to eat. And the flavor options are endless! I find that the best soup recipes are cozy and nourishing, warming you from the inside out. Today I'm sharing 15 of my favorite gluten-free soups with you, from Vegan Creamy Cauliflower Soup to Cozy Split Pea, and our favorite Sunday Chili.
There are many different ways to make homemade soup, including your stovetop, slow cooker, and the Instant Pot. And it's easier than you might think!
Soup makes for great leftovers too. It's easy to store in the fridge for several days and reheat, and also freezes well. I use these containers for freezing soup!
Pantry Ingredients to Have on Hand for Gluten-Free Soups:
Vegetable, Chicken, or Beef Broth
Rice
Lentils
Gluten-Free Pasta
Beans
Canned Tomatoes
Spices
All of these ingredients are great to have on hand for gluten-free dinner recipes, too!
How to Thicken Gluten-Free Soup
Traditional soup is often thickened by creating a roux, which simply means melting butter (or fat) in a pot, then cooking an equal amount of all-purpose flour in it while whisking to create a "glue, or paste".
To thicken gluten-free soup (or gluten-free mac and cheese), you can create a roux using equal parts sweet rice flour (or a cup for cup gluten-free flour blend) and butter, using the same method. It works very well! You'll also notice some soup recipes use soaked cashews or potatoes that are pureed to add body and creaminess.
And be sure to save room for one of these 25 gluten-free desserts!
Vegetarian Gluten-Free Soup Recipes