If you're looking for delicious sourdough bread recipes, start here! From a basic sourdough for beginners, to Jalapeno Cheese Loaf, and a Whole Wheat Sourdough Sandwich bread, there are so many great options for using your sourdough starter. Each recipe has step-by-step instructions to help you learn how to make beautiful sourdough at home.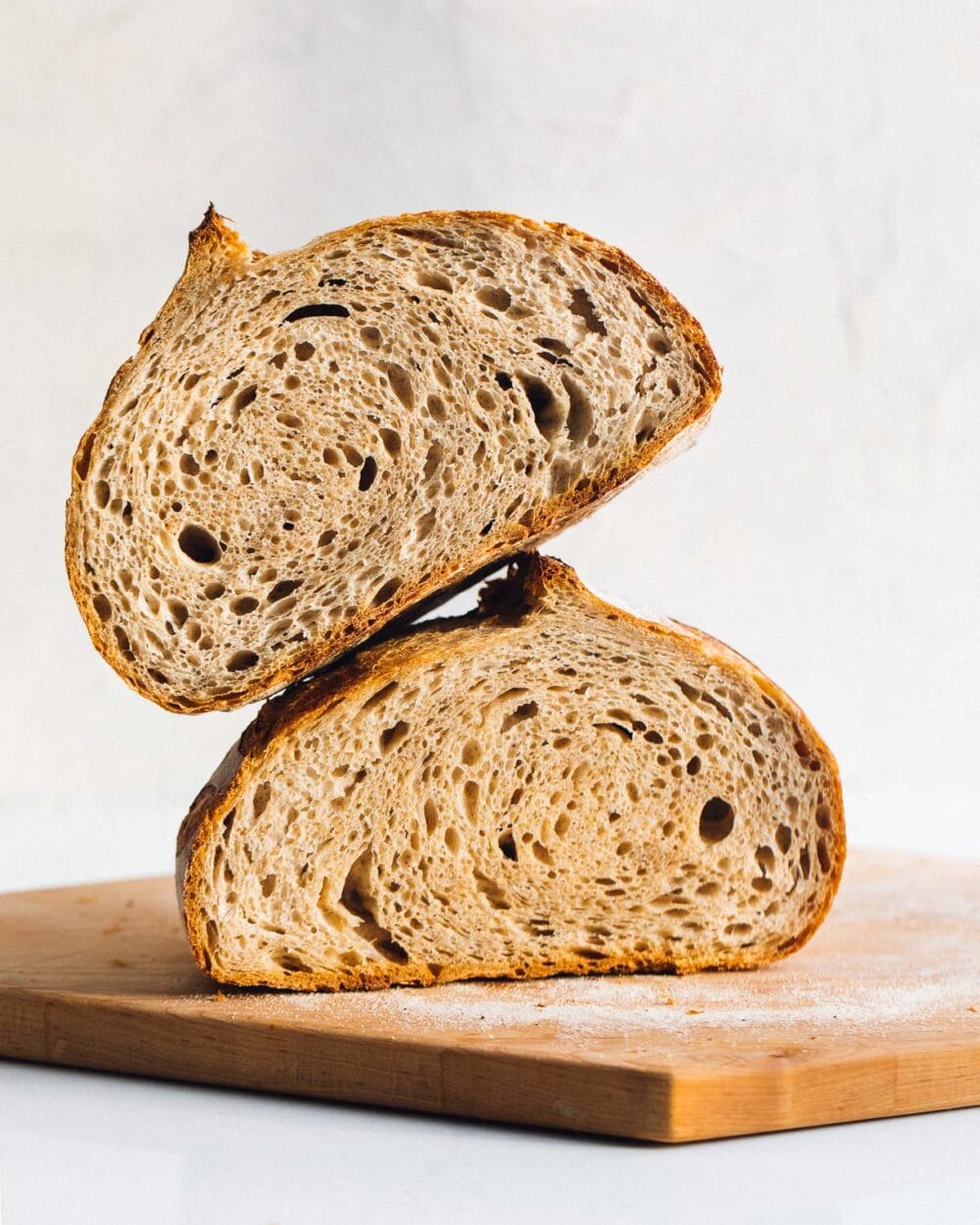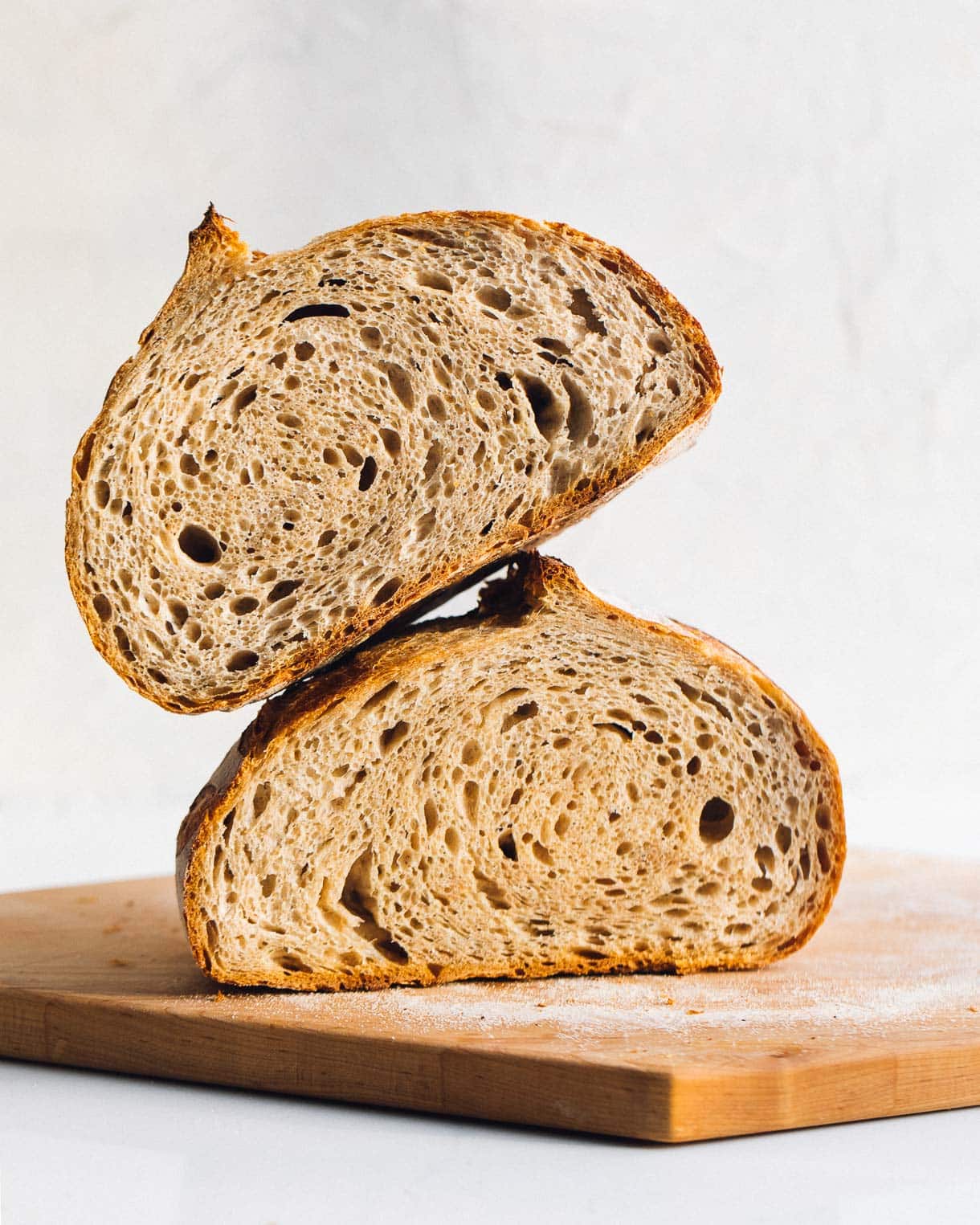 Your sourdough starter is active and bubbly, and you're ready to bake! These 10 sourdough bread recipes are a wonderful place to begin, yielding delicious loaves. Here you'll find everything from my Everyday Sourdough to a unique Toasted Walnut & Honey Sourdough Bread. And a recipe for Rustic Rye Sourdough at the bottom of this post!
Even though I've been baking for quite some time, the magic of sourdough never gets old. The idea that beautiful homemade bread emerges from three simple ingredients: flour, water, and salt – is fascinating.
As you get started, here are my favorite sourdough tools:
In each recipe, I've included step-by-step instructions to guide you on your baking journey. If you're new to baking sourdough, you might find my Sourdough Starter FAQ helpful.
If you're a sourdough beginner, or you're advanced baker, you're sure to to find an artisan sourdough bread in this list that you'll love. With each bake you'll learn new things, and find a sourdough process that works best in your kitchen.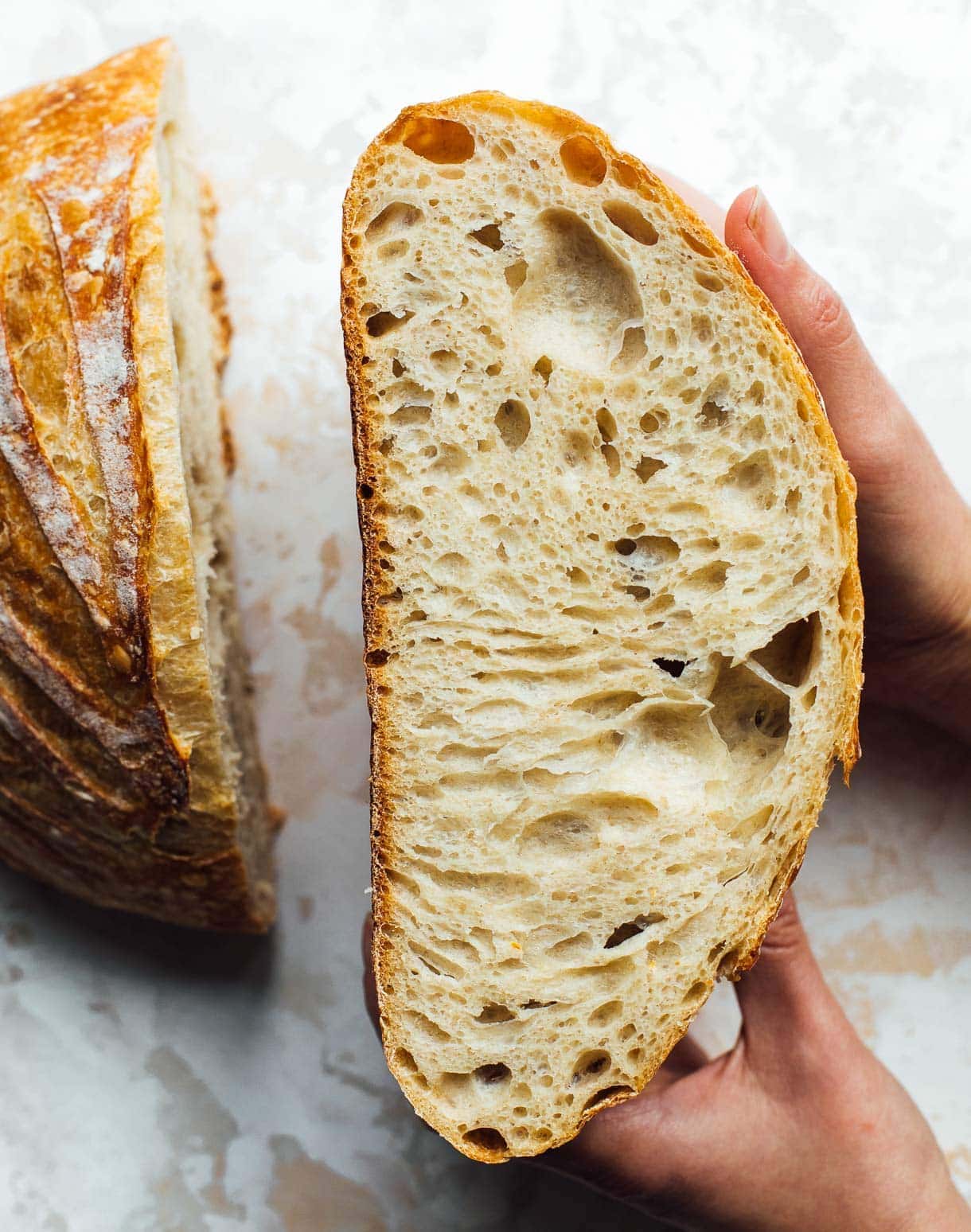 A naturally fermented sourdough bread that has a fluffy interior and golden brown crust. This is a great recipe for sourdough beginners, and walks you through the entire process of making a basic sourdough bread.
Get the recipe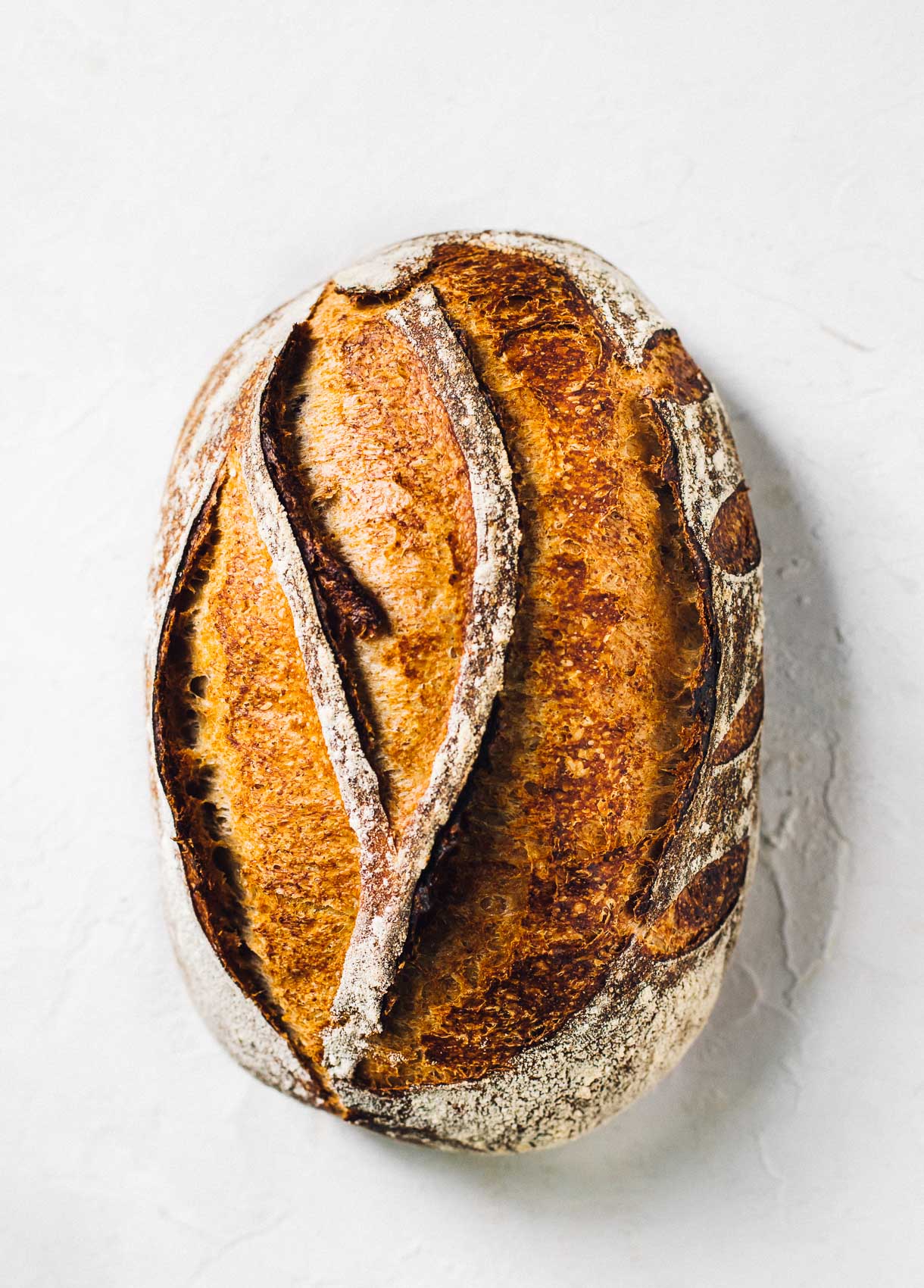 A light rye sourdough bread with a soft crumb that you can make at home with active sourdough starter. Wonderful flavor and perfect for making rye sandwiches!
Get the recipe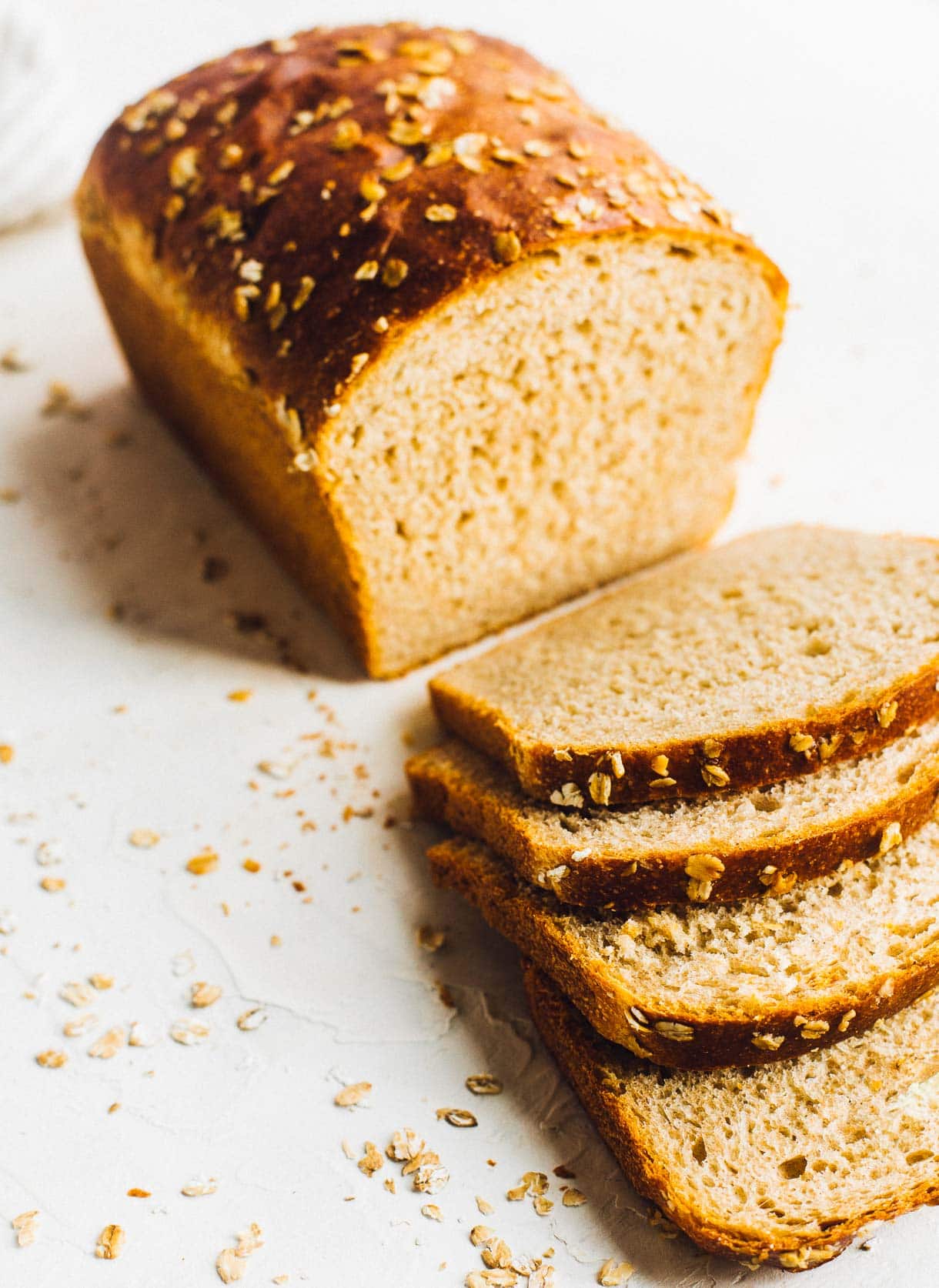 Soft and tender whole wheat sourdough sandwich bread that's easy to make with an overnight bulk fermentation. And the stand mixer does all the kneading for you, no stretching and folding!
Get the recipe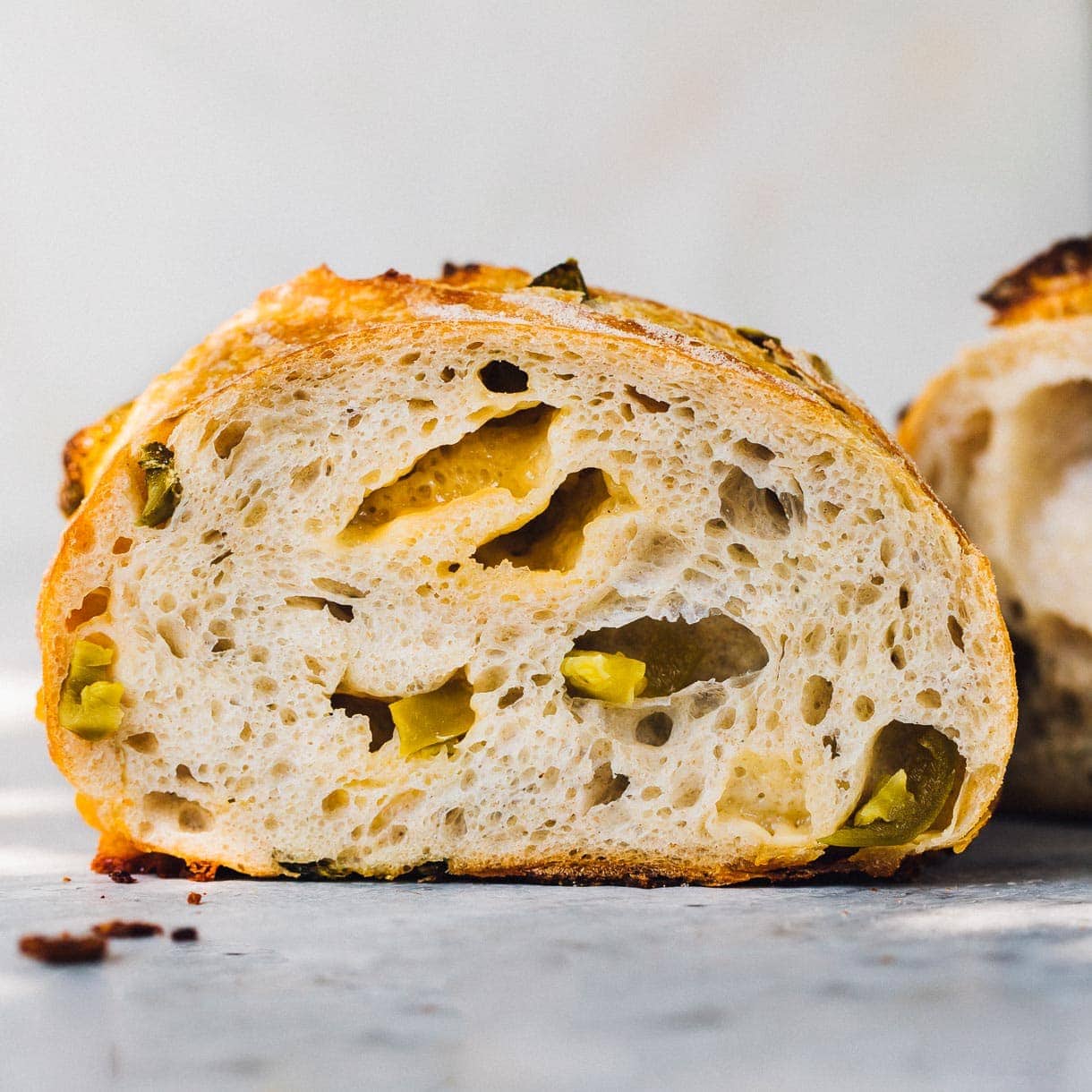 This homemade sourdough bread has cheddar cheese and pickled jalapeños folded into the dough that give it fabulous flavor! The loaf is a little spicy with pockets of melted cheese.
Get the recipe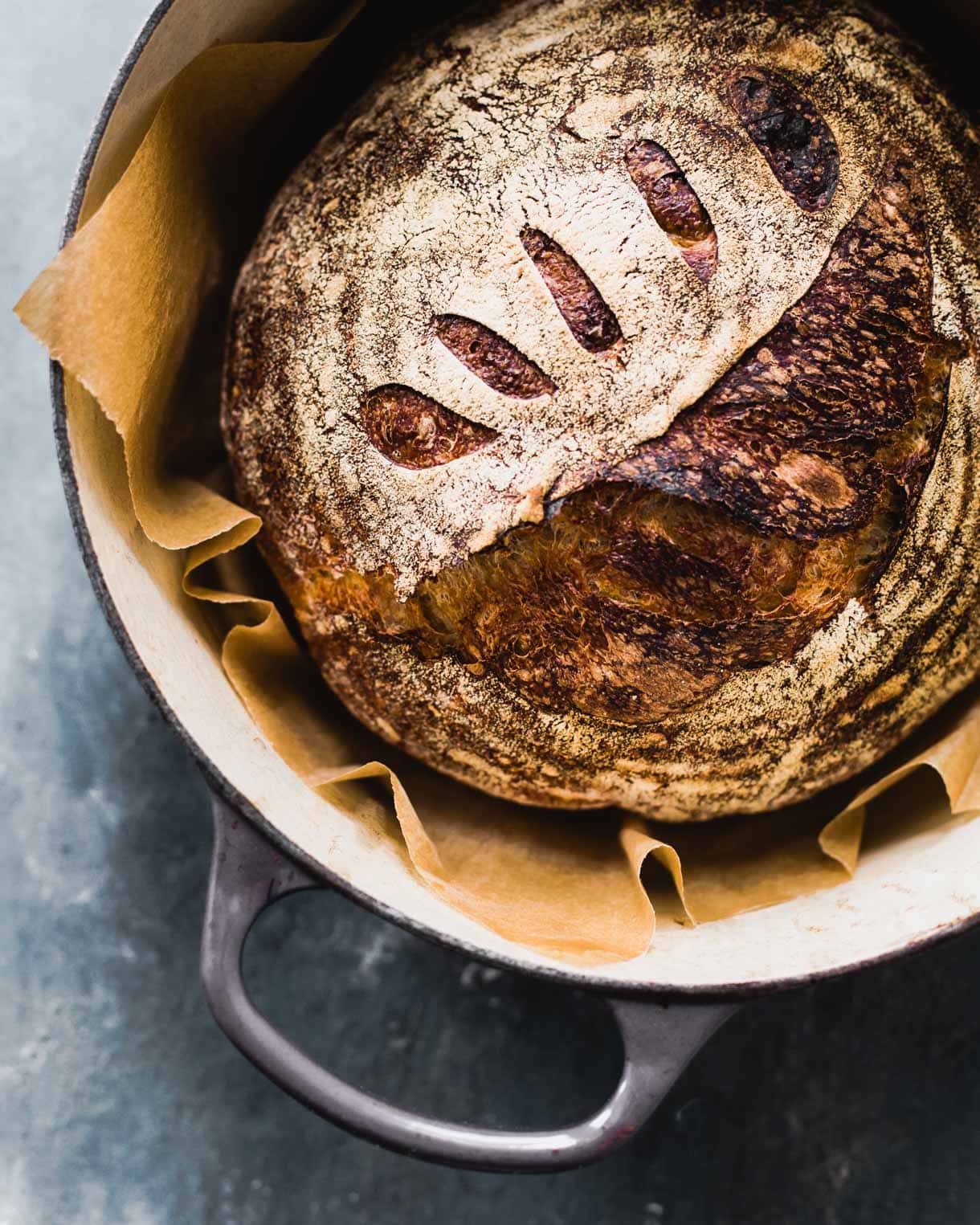 A basic recipe for naturally fermented, whole wheat sourdough bread. Using a blend of whole wheat with bread flour and all purpose flour give the loaf a nice structure with tender crumb, and nutty flavor.
Get the recipe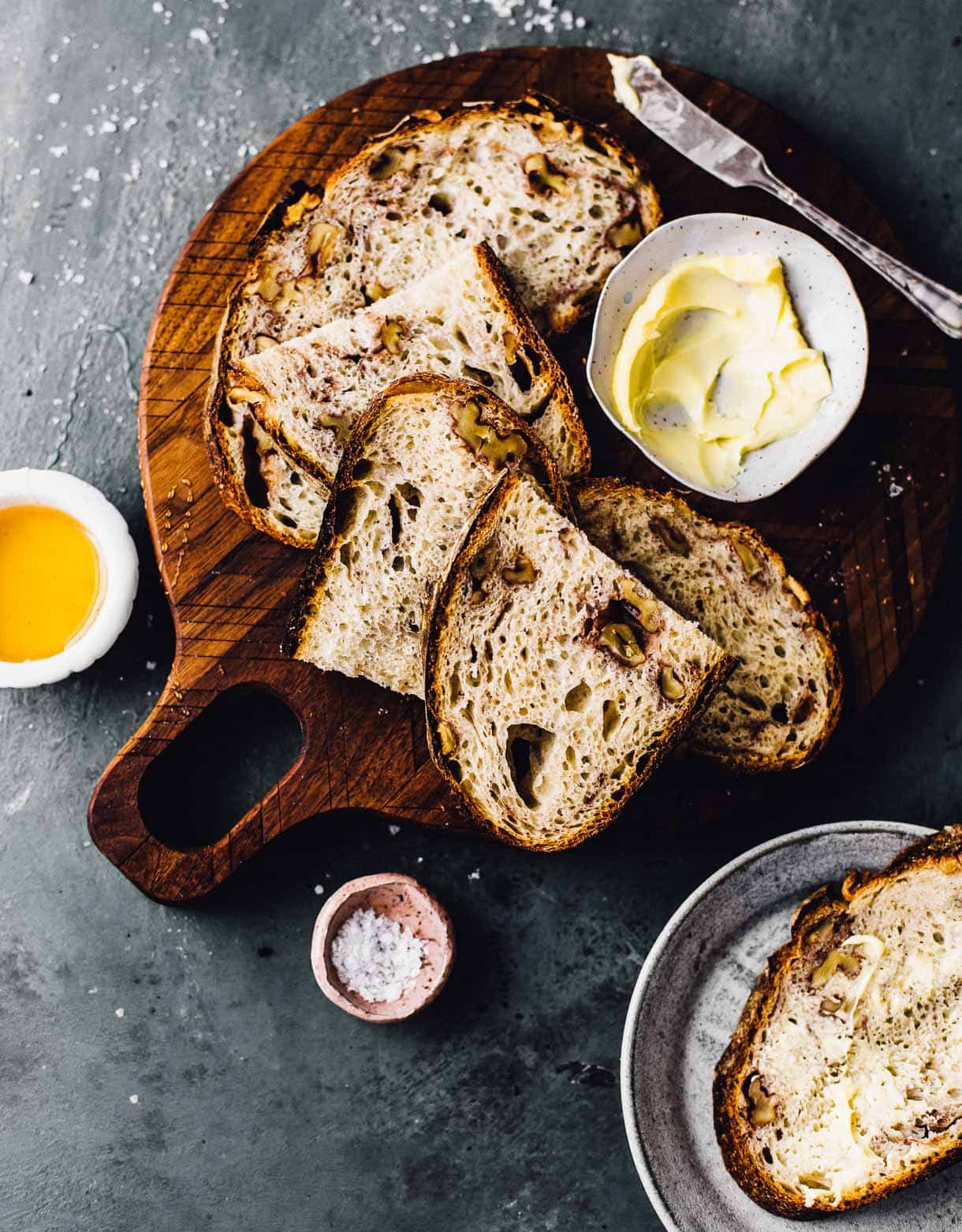 A delicious sourdough bread recipe that is lightly sweetened with honey and studded with toasted walnuts. The crumb is soft and the flavor is incredible! Naturally leavened with sourdough starter.
Get the recipe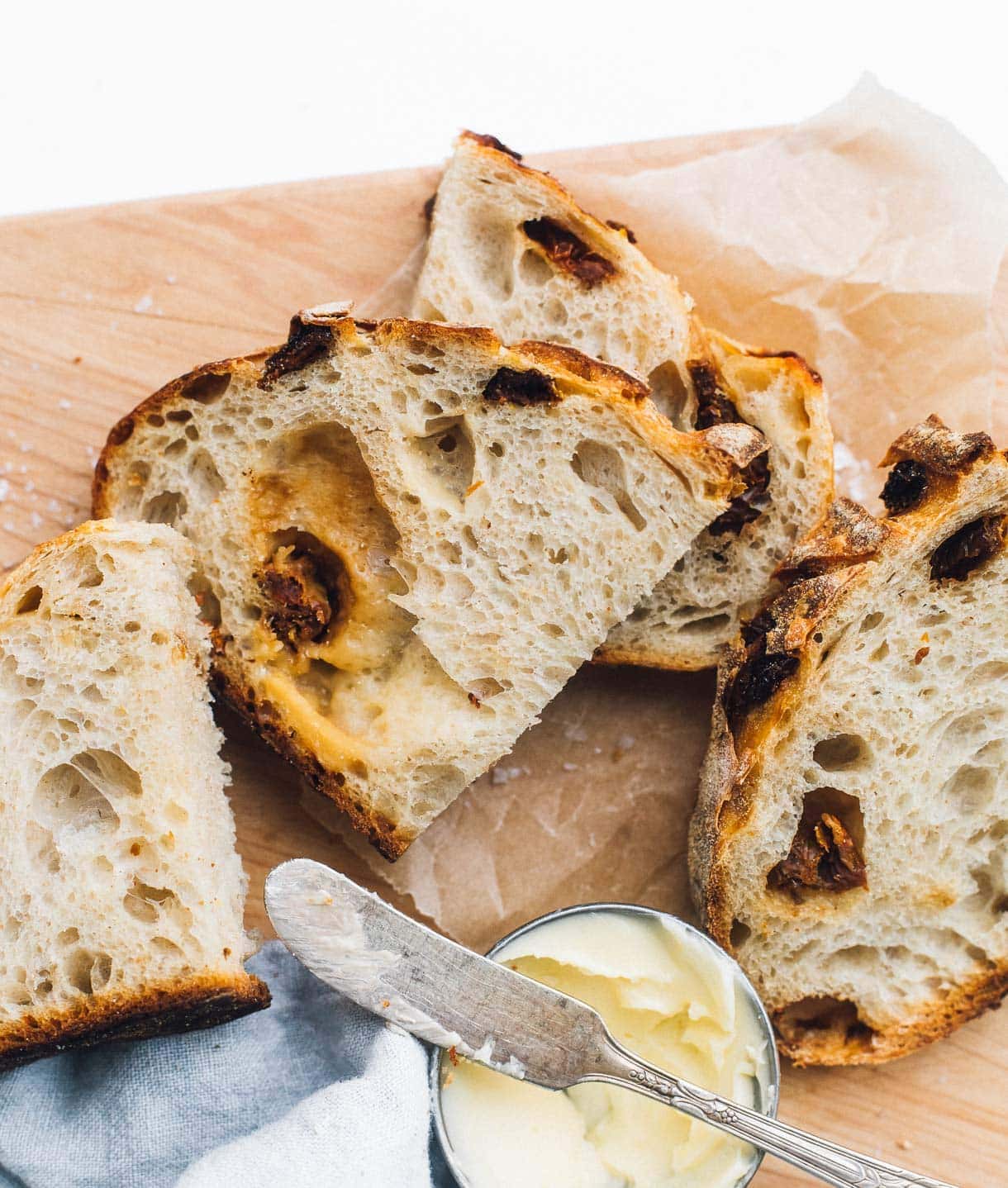 Using active sourdough starter, you'll make the tastiest loaf of Sun-Dried Tomato & Cheddar Sourdough, with pockets of cheese and pops of sweet-tart tomatoes in each bite!
Get the recipe
A naturally fermented sourdough bread recipe made with red fife flour, which is a heritage wheat. The mild, nutty flavor is fantastic!
Get the recipe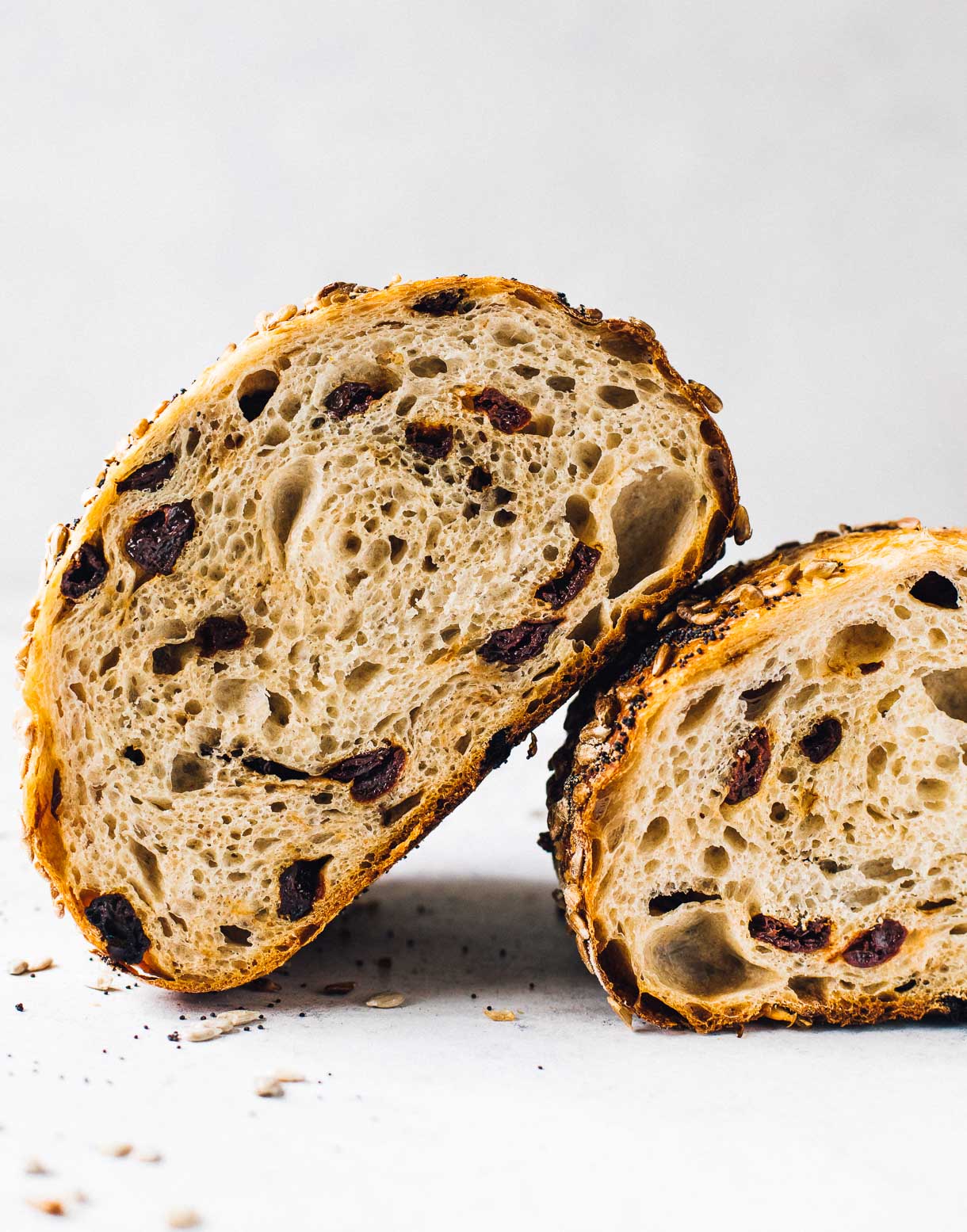 Homemade sourdough bread with a poppyseed and sunflower seed crust, and dried tart cherries folded into the dough. The flavor is dynamite.
Get the recipe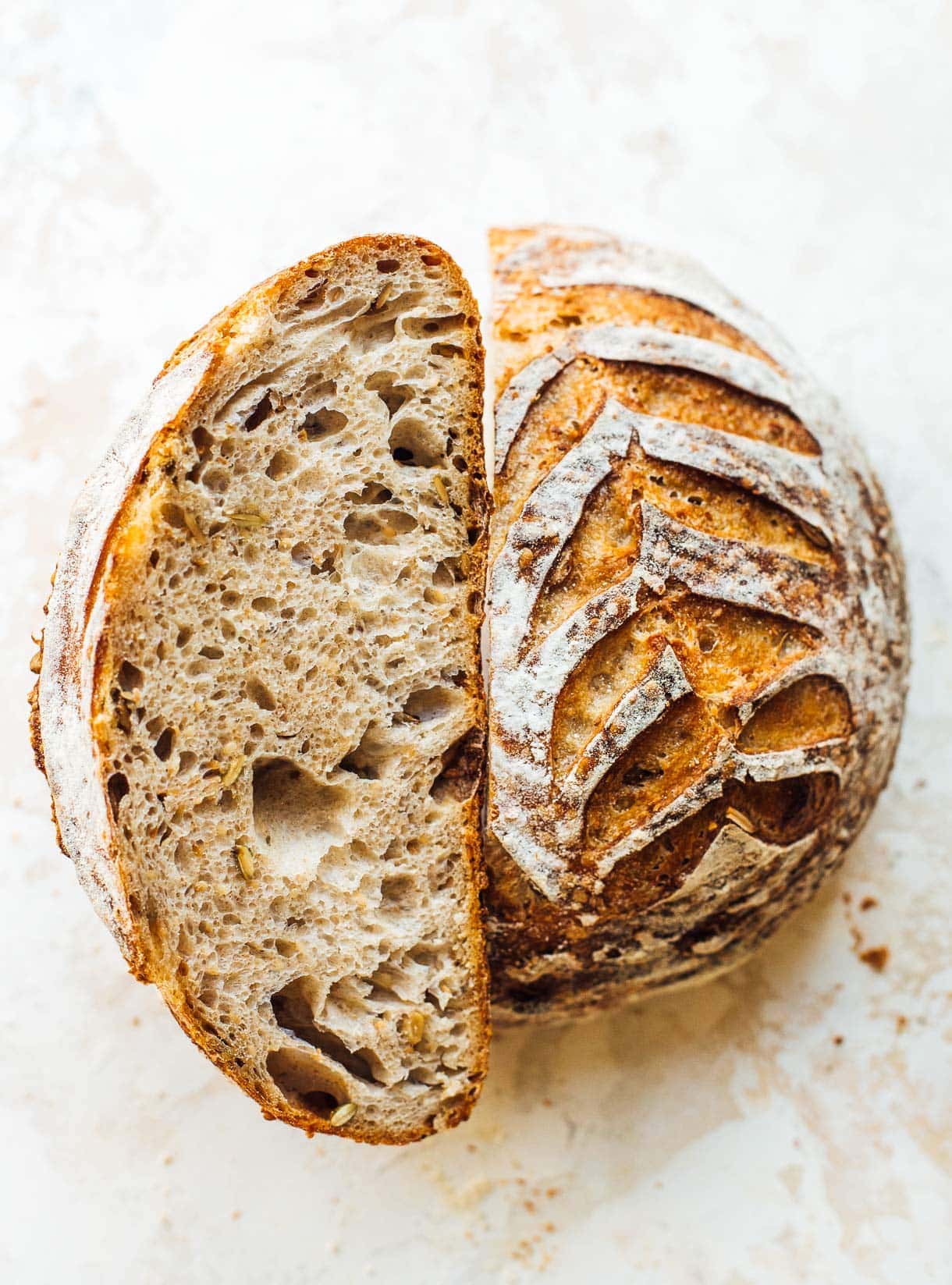 Add extra flavor and nutrition to sourdough by folding in toasted pepita and sesame seeds. It's an easy technique, folding in the seeds during the stretch and folds. The finished loaf has a golden crust and soft, chewy crumb.
Get the recipe
Before beginning, it will be helpful to watch these

SHORT VIDEOS

to see me make this bread so you see that the dough will be stickier than normal, but it will come together – you just have to trust!

Add starter, water, and honey to a bowl. Whisk thoroughly until combined, with a fork. Add flours, and mix together first with the fork to start to incorporate, then with your hands until a shaggy dough is formed, and the bits of flour left just disappear. Sprinkle the salt on top and do not mix in, just leave it on top. Cover with a damp cloth.

Autolyse: let dough sit for one hour, covered and undisturbed.

Bulk ferment: Now you will knead the salt that is sitting on top, into the dough for about 1 min 15 seconds. There is no precise way to do this, just think of working the dough through your hands and up against the bowl, push and pull. You will start to feel the dough relax a bit around 1 minute. Continue for about 15 or 30 seconds more. Then leave the dough alone, covered, for 30 minutes. This counts as what would be your first set of stretch and folds.

After those 30 minutes pass, perform a set of

stretch and fold

s. Repeat 2 more times.

Now you will let sit, undisturbed and covered with a damp cloth, for about 7ish hours at 70 degrees F. If the temperature in your home is above 70, this will take less time, vice versa. You will know it is finished with its bulk ferment when the dough has risen about double, is smooth and puffy on top, with a few bubbles. It will not be as jiggly as some sourdough you've made before.

At this point, lightly dust your work surface with flour. Put dough onto the work surface, and pre-shape.

This video

will show you what that means. Let sit for 15 minutes on your work surface.

Place dough into your flour dusted

banneton

, (or flour dusted linen lined banneton) seam side up. (Optional, you can wait 15 minutes after placing it in banneton, and pinch the perimeters of the dough into the center to hold the shape even more, called stitching.) The dough will now go through its final rise. You can do this on the counter, which will take about 2 hours at 70 degrees F for the dough to puff up and be jiggly. It will not quite double. OR you can do the final rise overnight in the refrigerator, with the banneton covered in a plastic bag or with a very damp cloth. You need this for holding moisture in.

Time to bake. Preheat your oven to 500 degrees F, with your dutch oven preheating inside the oven. When the oven is preheated, flip your dough out gently onto parchment paper and score your dough. If you did the final rise in the refrigerator, take it straight from fridge to scoring. You should score it cold, and DO NOT need to let it come to room temp.

Then put dough into the dutch oven on the parchment, and put cover on. Turn oven down to 450 degrees F and slide dutch oven in. Bake for 20 minutes, then remove cover.

Turn heat down to 430 degrees F, and bake for 25 more minutes, until crust is golden brown and crackly. Remove from oven, and remove bread from dutch oven and place onto a cooling rack.

Wait AT LEAST one hour to cool otherwise, the interior will be gummy.