Make smooth, creamy tahini (a delicious sesame seed paste) at home with a blender! Takes just two simple steps and 10 minutes of your time. Better than store-bought and easy to make! Use in hummus, salad dressing, and cookies.
What is tahini?
Tahini is an incredibly important ingredient in Middle East and Mediterranean cooking. Made from just white sesame seeds, salt, and a few drops of oil, this savory seed paste is ground or blended until smoothy and silky. It adds creaminess and nuttiness to what you are making or eating.
If you've noshed on my white bean hummus, you've eaten tahini, as it plays an essential role in this dip's flavor and texture. But I use tahini for a lot of things beyond hummus, including a chocolate chip cookie skillet, brownies, and many of my gluten-free dinner recipes.
Like many ingredients, I've noticed a difference in the flavor and texture depending on what brand you buy. Some are too thick, some too grainy, and most commonly, too bitter. So I decided to start playing around with homemade tahini, until I got it just right. And in my eyes, that means super silky smooth, in-between drippy and nut butter thick, with a toasted, nutty flavor.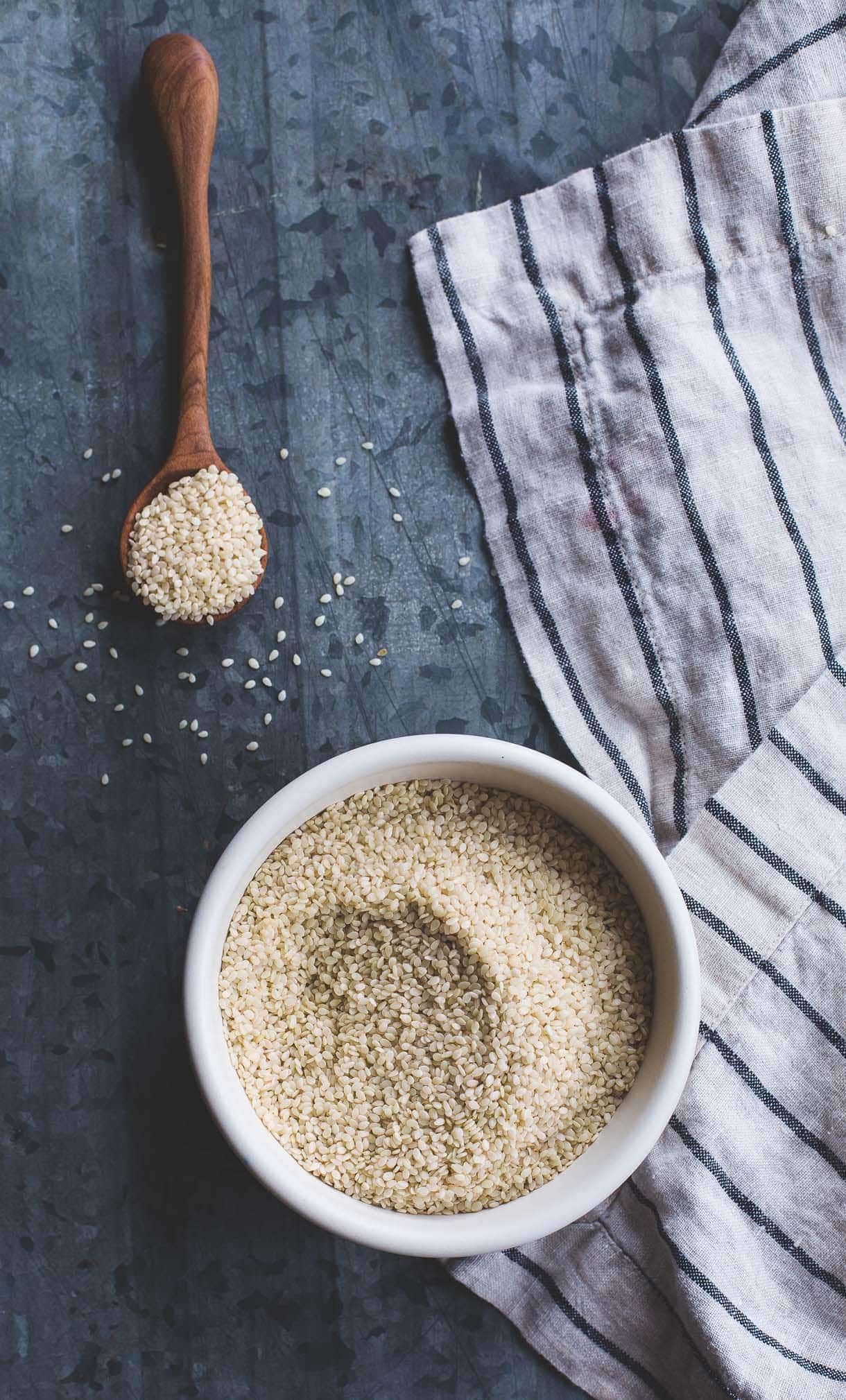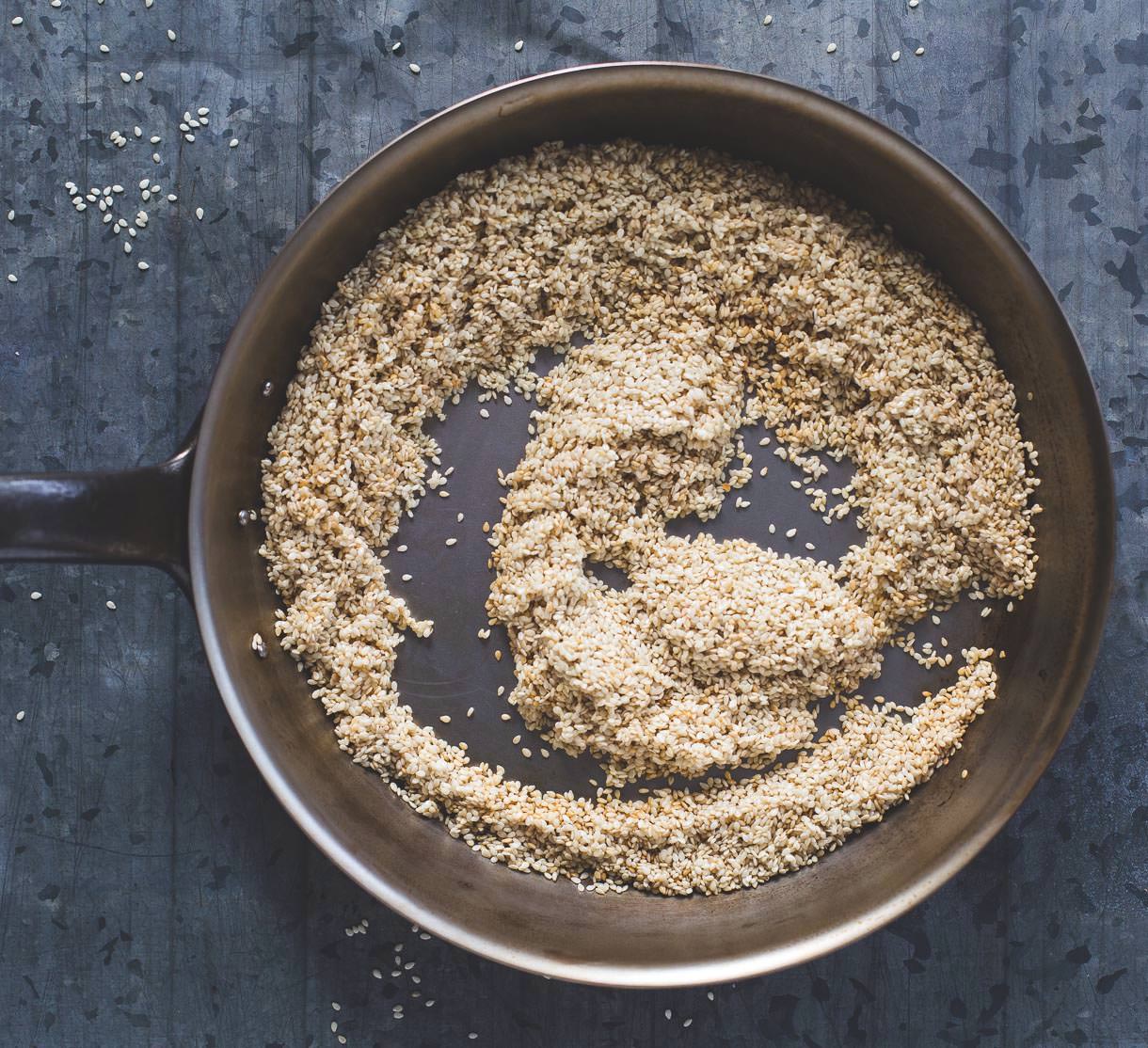 How to Make Homemade Tahini:
The process is very simple: toast raw sesame seeds, then grind with 1 teaspoon oil (using high speed blender or food processor, scraping down the sides as you go. It will start crumbly, but continue to evolve into the smoothest, creamiest tahini.
Then pour into a jar and refrigerate. The great thing about sesame is that is contains relatively stable oils with a high concentration of antioxidants, so it can last for a long time when stored properly.
Tips for Making Creamy Tahini:
The velvety smooth texture is achieved by using raw, HULLED white sesame seeds. You can also buy them unhulled, which means the thin outer shell is left on, but you will end up with a grittier end result.
LIGHTLY toasting the sesame seeds is critical for two reasons:.

imparting the subtle toasted, flavor
coaxing out some of the natural oils, which will also help it grind down smoother

Both the type of sesame seed (hulled) and the toasting takes away the bitterness that might otherwise linger.
Use a neutral oil, like sunflower, to keep the flavor pure.
If you've had trouble grinding nut butters because they are so rough and tough, you are going to love making tahini the sesame seeds are tiny and thin! Here's an inside look at how the consistency will change as you grind. Just keep scraping down the sides, and blending. You'll get to the end pretty quickly.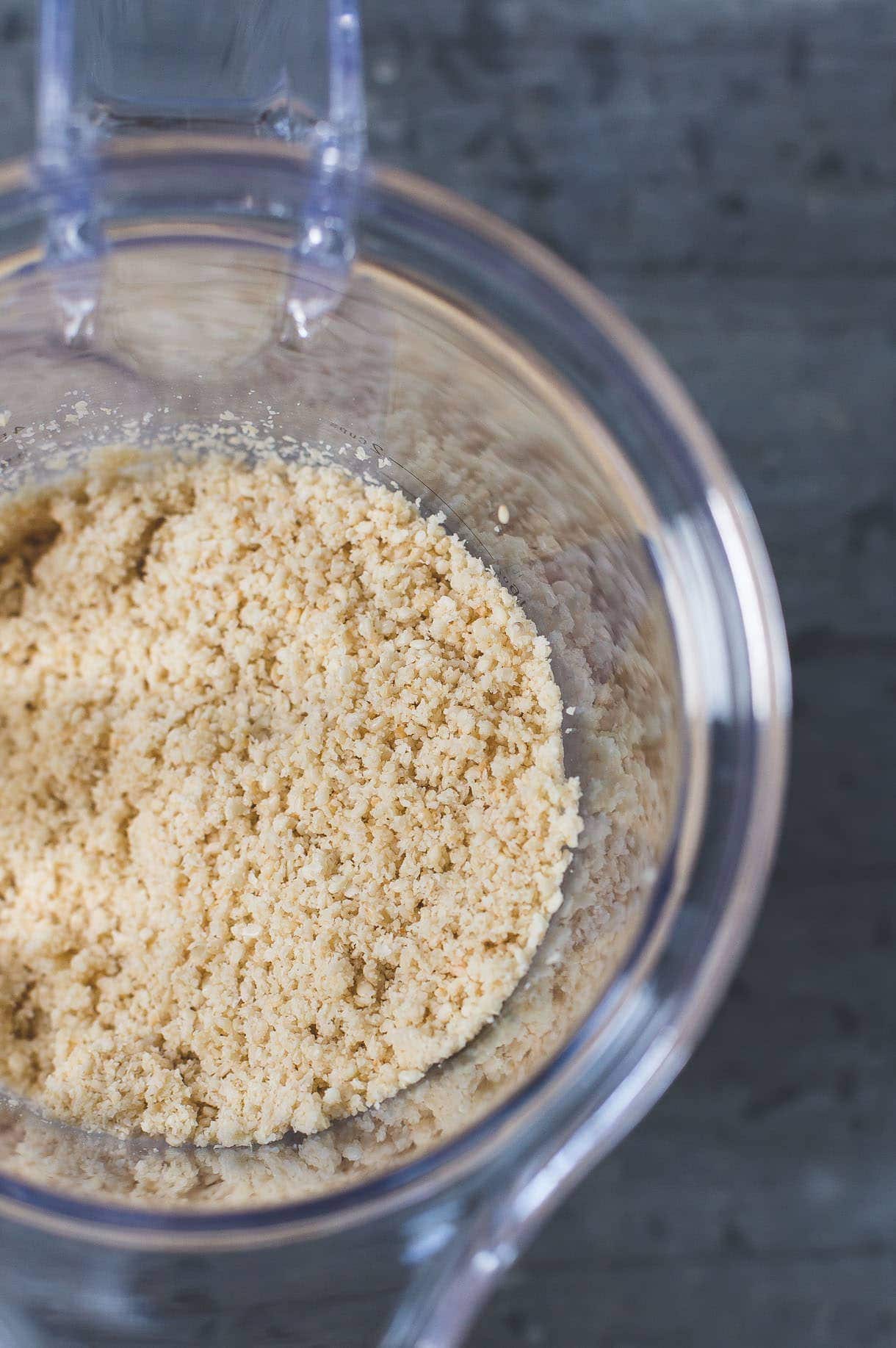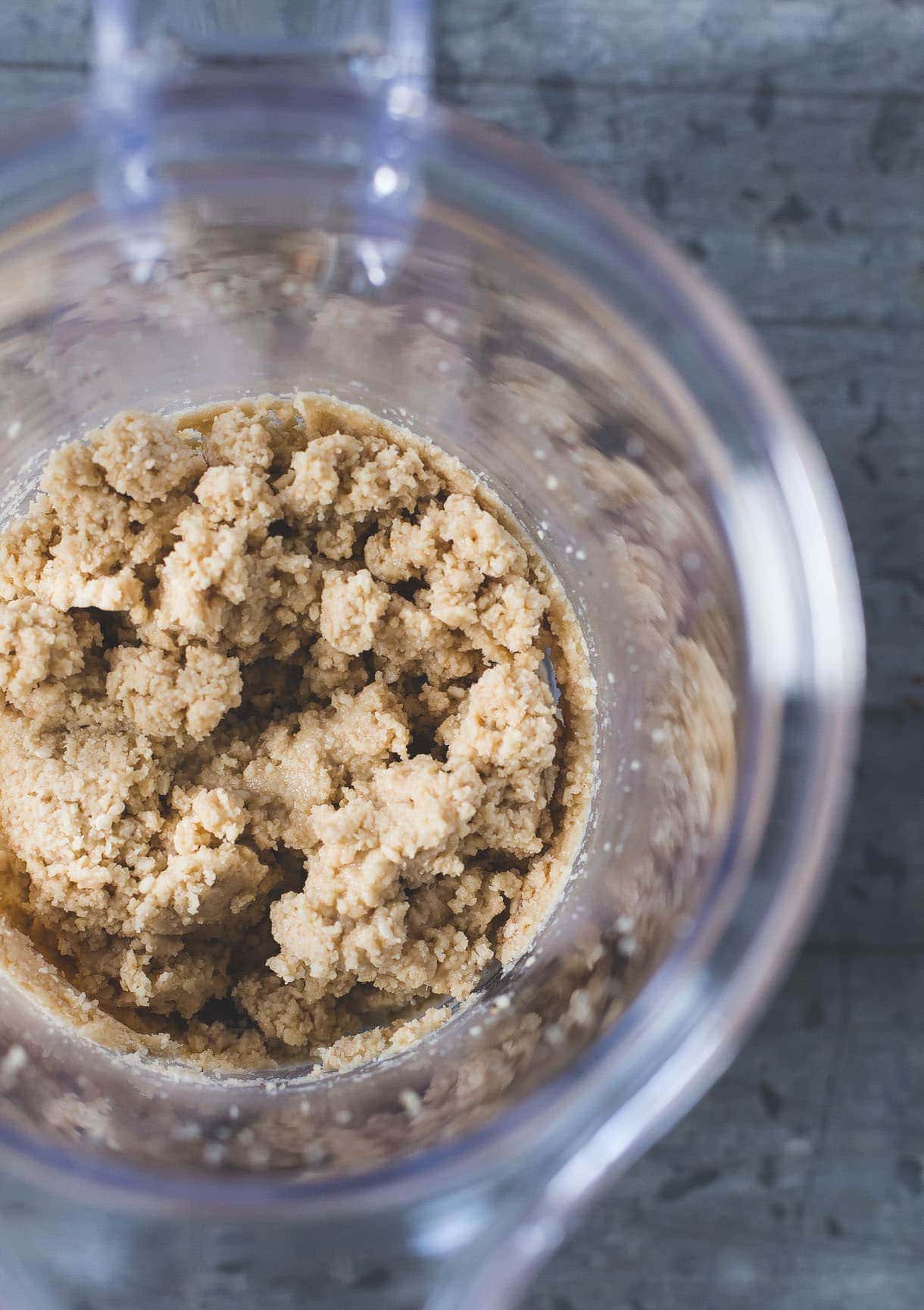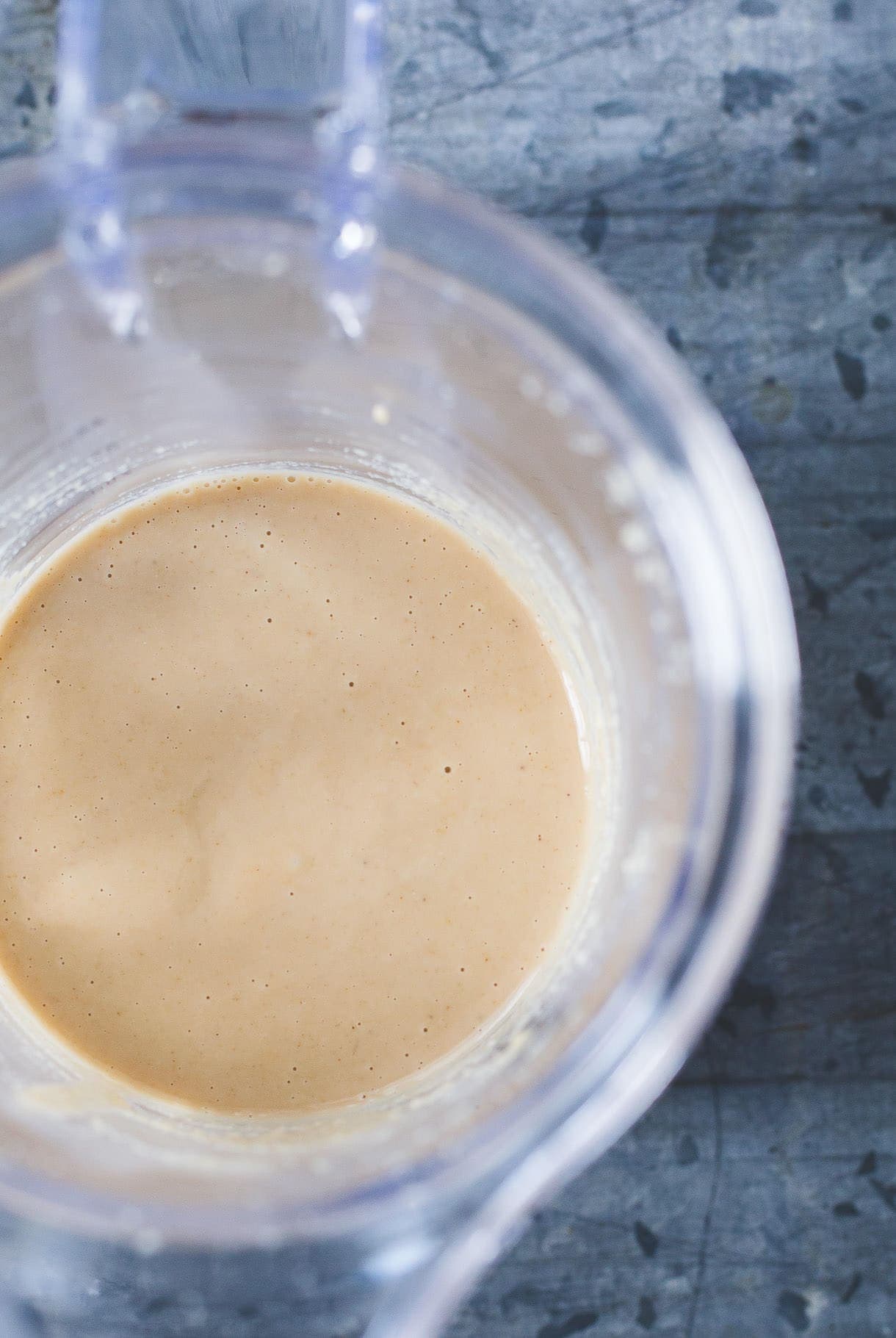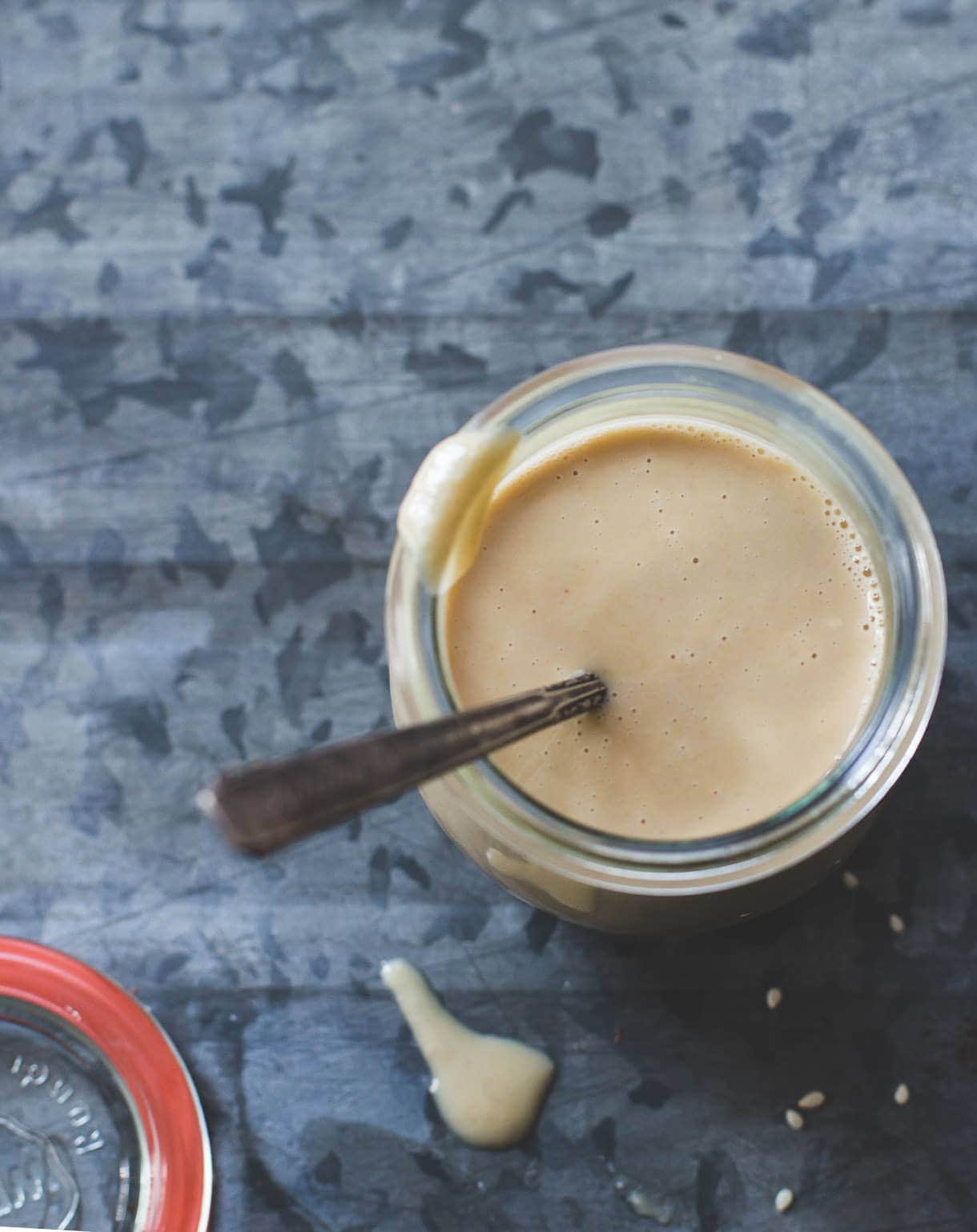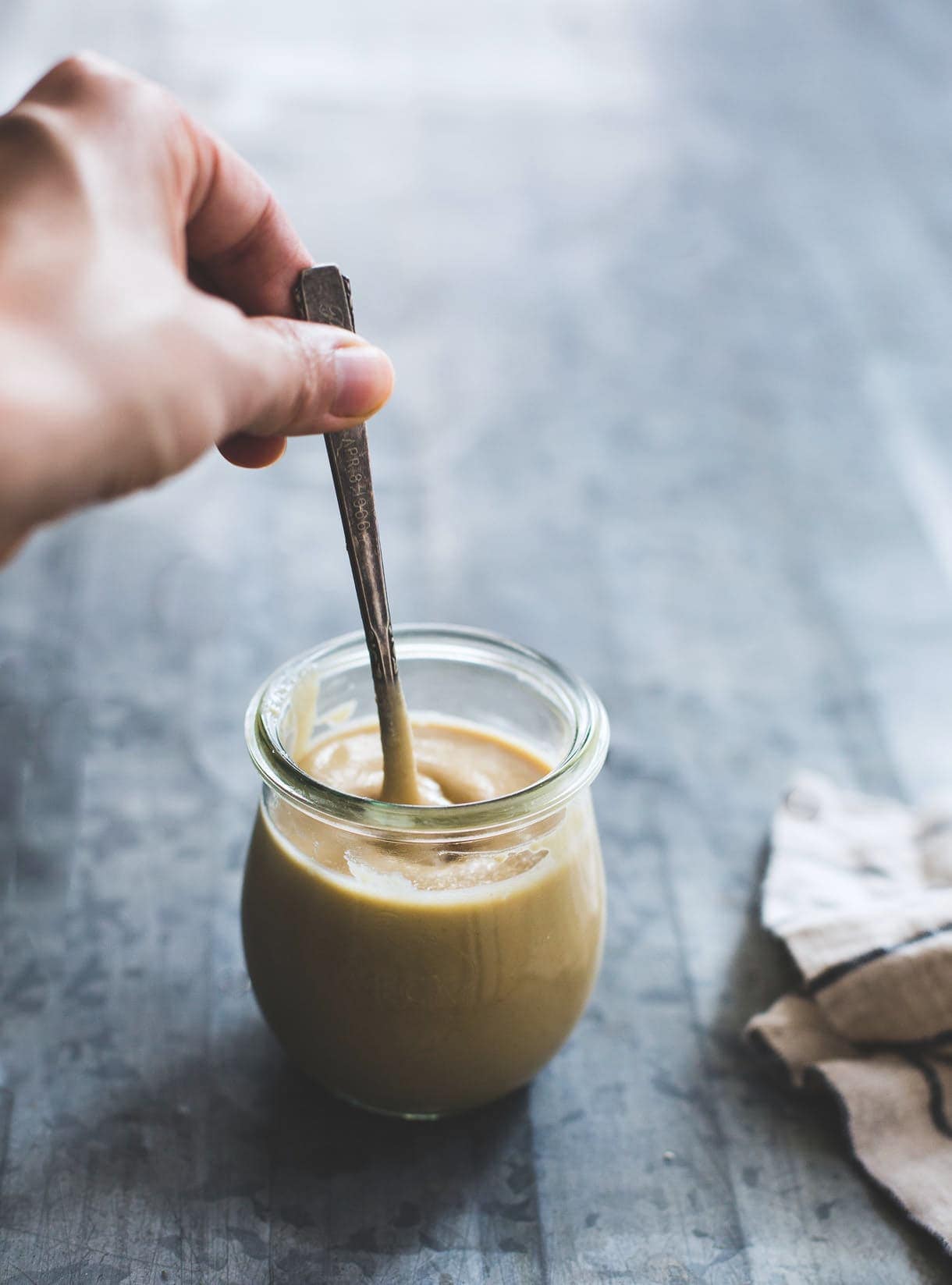 How to Use Tahini
I love how mild tahini is, a neutral slate when compared to nut butters. Perhaps what I love most is the rich, smooth, creaminess it adds to whatever your stirring it into or drizzling it on top of. It contributes some subtle flavor, but not overwhelming. And because of that, it's extremely versatile, naturally working it's way into both sweet and savory recipes.
My favorite way will always be avocado toast, made with my sourdough bread, a sprinkle of za'atar and a little extra olive oil. It doesn't get old, ever. Other savory ideas: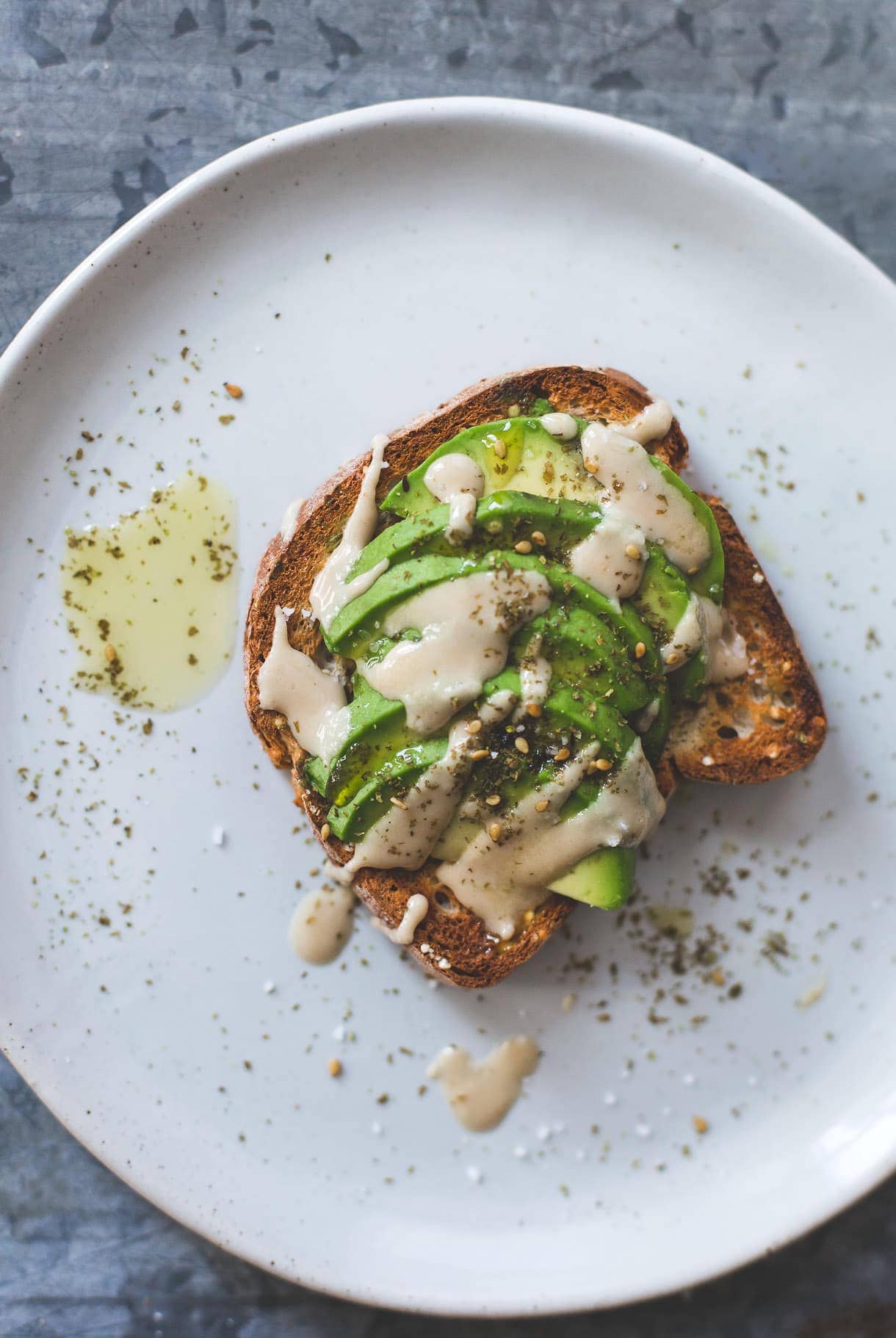 Stir tahini very well before using, as some of the oil can rise to the top and you need to keep that within the mixture.