Your mornings are about to get better with these feel good gluten-free breakfast recipes. There's both sweet and savory, vegan gluten-free breakfast ideas, and several without eggs!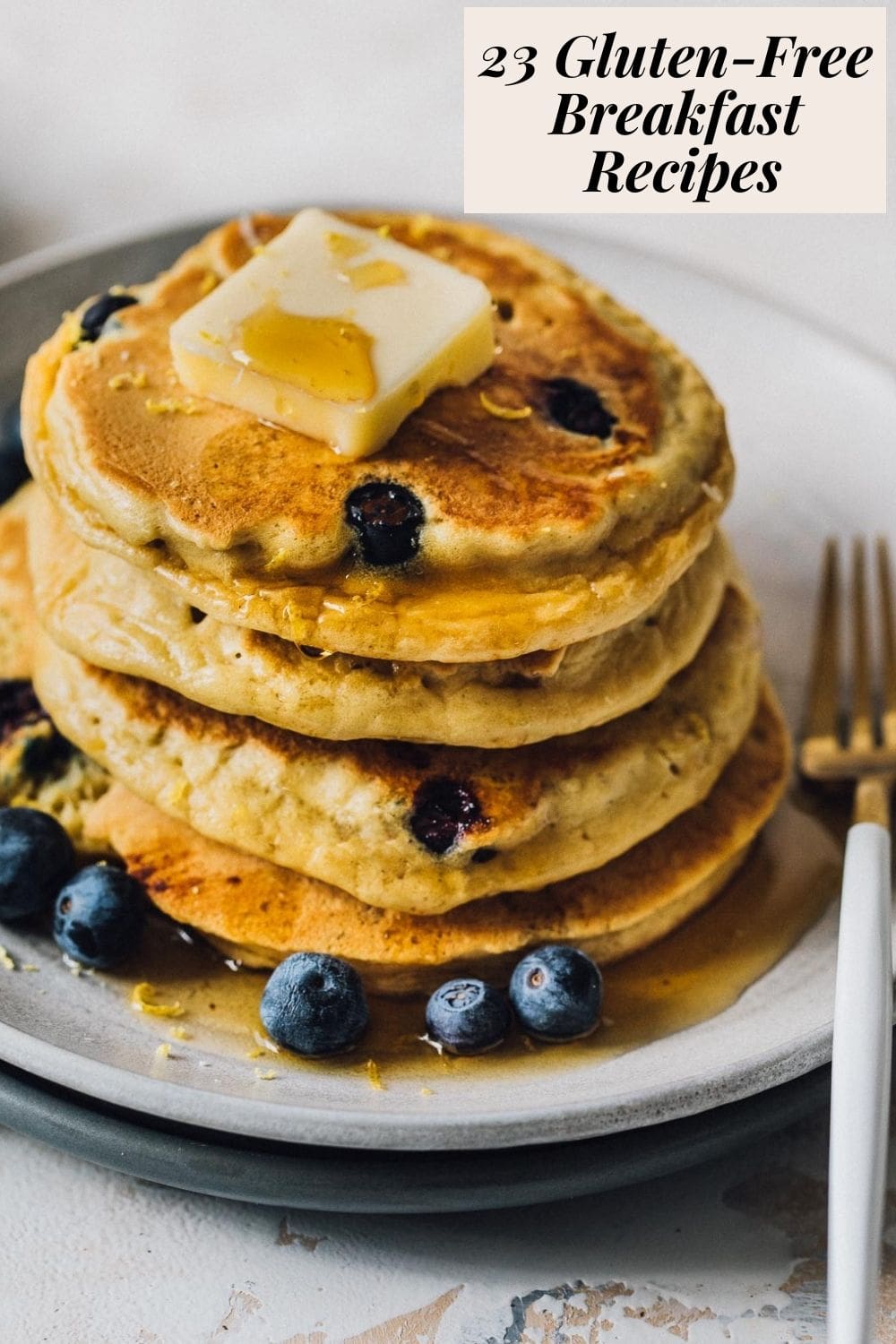 It's true that breakfast starts the tone for the day. And let's be honest; when you're gluten-free, a plate of eggs and yogurt gets boring real quick.
Gluten-Free Breakfast Ideas
These nourishing gluten-free breakfast recipes are vibrant and satisfying, giving you the best start to the day. Most are quick and easy for busy mornings, and a few are perfect for weekend bunch. And whether you're in the mood for sweet or savory, there's something here to fit the bill.
By adding a few gluten-free staples to your pantry and refrigerator, the breakfast options are endless! They also come in handy for for making these delicious gluten-free dinner recipes and gluten-free dessert recipes.
My Favorite Gluten-Free Breakfast Staples
Mornings are better with one of these breakfasts! You'll find gluten-free waffles and pancakes, savory oatmeal, gluten-free crepes, new things to do with eggs, and gluten-free muffins. So many delicious ways to eat breakfast without gluten, without sacrificing flavor.
Savory Gluten-Free Breakfast Recipes
Sweet Gluten-Free Breakfast Ideas