A deeply flavorful soda bread made with sourdough discard, citrus zest, and dried cranberries. It's an untraditional version of Irish soda bread, that has a tender, scone-like crumb rather than dry! It's easy to make, and doesn't require proofing or rising.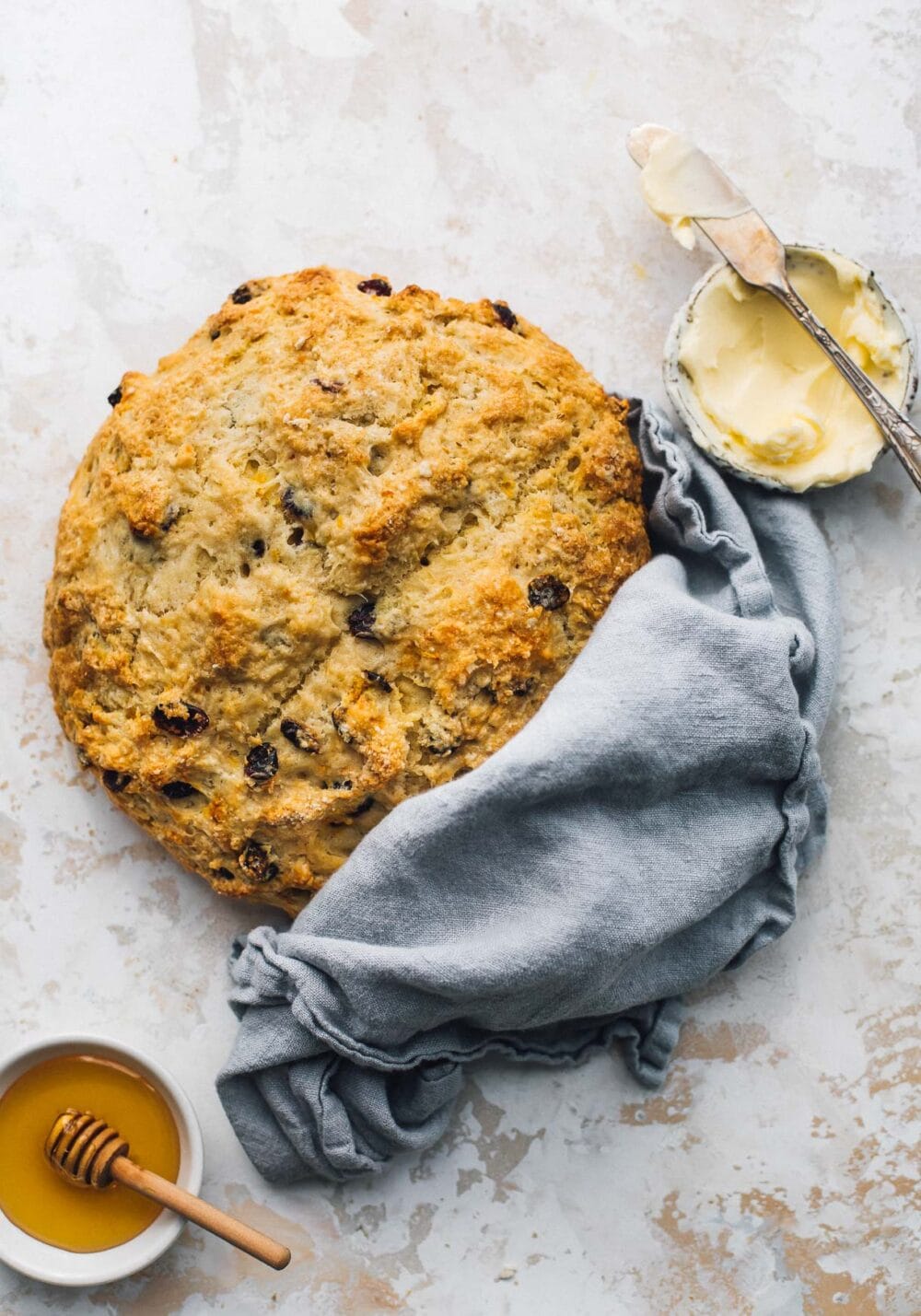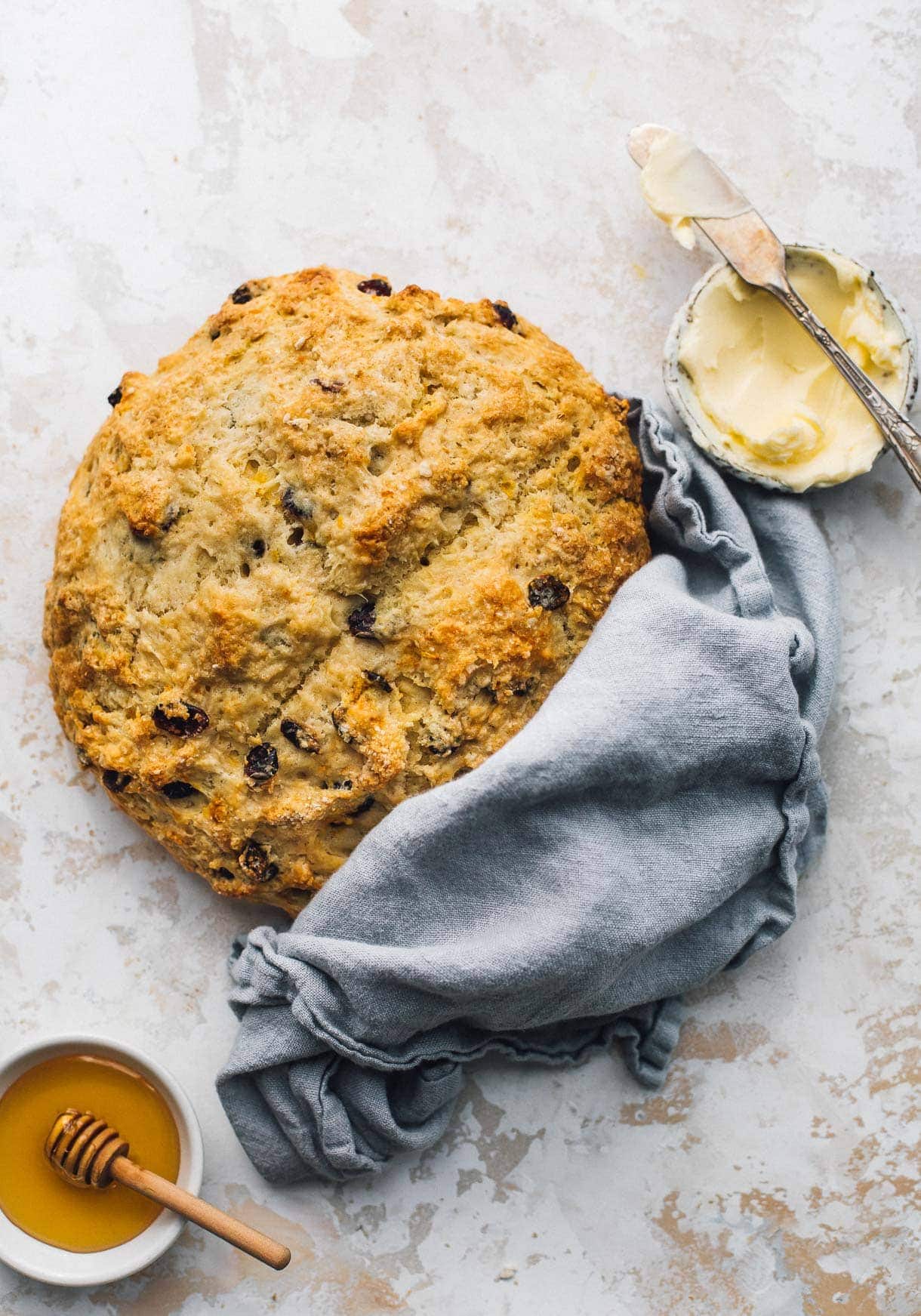 I am zero parts Irish. And this is not a traditional Irish Soda Bread.
This is my version of Soda Bread, using sourdough discard, buttermilk, dried cranberries, and loads of fresh citrus zest. The crumb is tender and soft with a scraggy top, more of a scone type of texture, which I prefer!
I was inspired to make soda bread after watching the entire season of Nadya's Time to Eat on Netflix. In one of the episodes, she made a soda bread with homemade butter, and I couldn't stop thinking about it.
In the past when I've made Irish soda bread, I was always disappointed by the lack of flavor and dry texture. I know it's traditionally a somewhat bland bread, but if I'm going to eat something, I want to enjoy it – end of story. And what better than sourdough discard to bring a deeper, complex flavor!
That's also where the citrus zest and dried cranberries come in. You'll rub the citrus zest into the flour, releasing all of the oils which carry flavor and aroma. It's divine!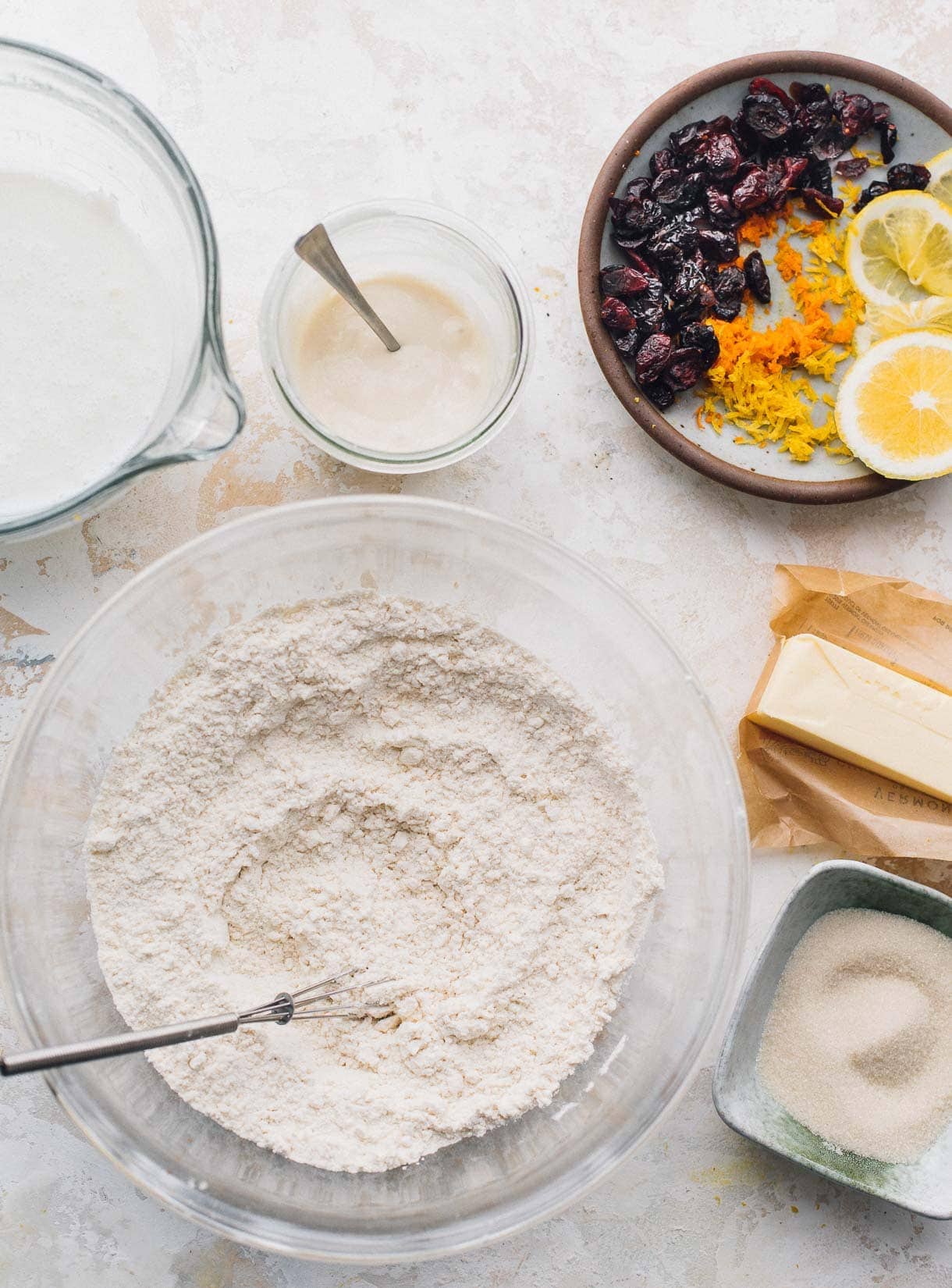 Ingredients for Sourdough Discard Soda Bread:
all-purpose flour
sourdough discard
butter
buttermilk
sugar
zest of an orange and a lemon
baking soda + baking powder
Tips for Making Delicious Soda Bread:
Making soda bread is a little like making biscuits – you don't want to over-knead the dough. Be gentle, just bringing it together so that the loose flour bits are absorbed. Over-kneading will cause the gluten to develop and lead to tough bread.
Freeze your butter so that it stays cold in the dough, then creates flaky pockets when it hits the oven.
Don't leave out the citrus zest – it imparts all the flavor.
Slather with butter and honey to enjoy soda bread at its finest.
How long does sourdough discard stay good in your refrigerator?
I like to keep my sourdough discard in the refrigerator for up to 10 days. It might accumulate a little liquid on the top, which is called hooch, simply meaning alcohol that is the byproduct of fermentation. You can simple pour the liquid off into garbage and use the discard.
More Sourdough Discard Recipes: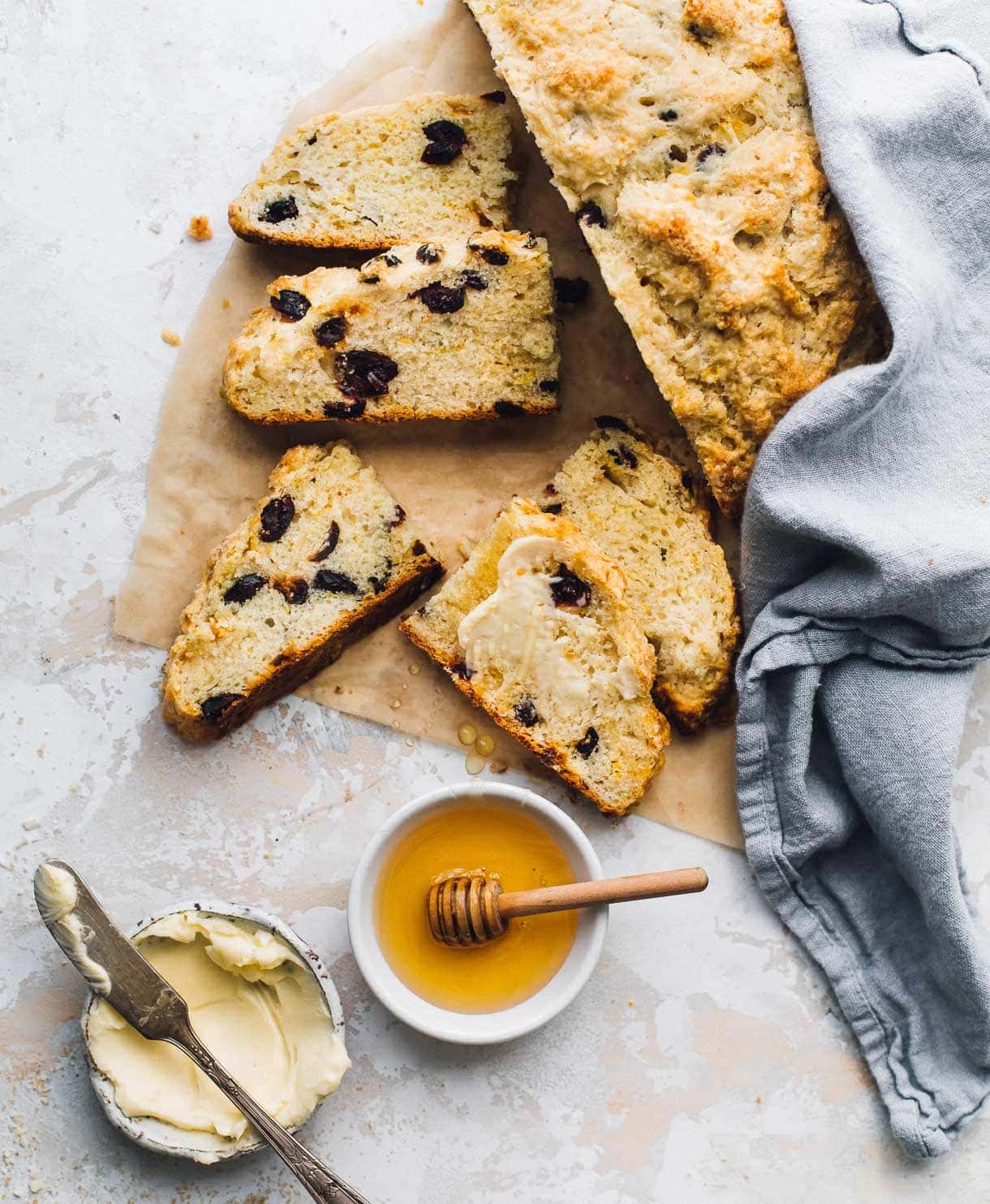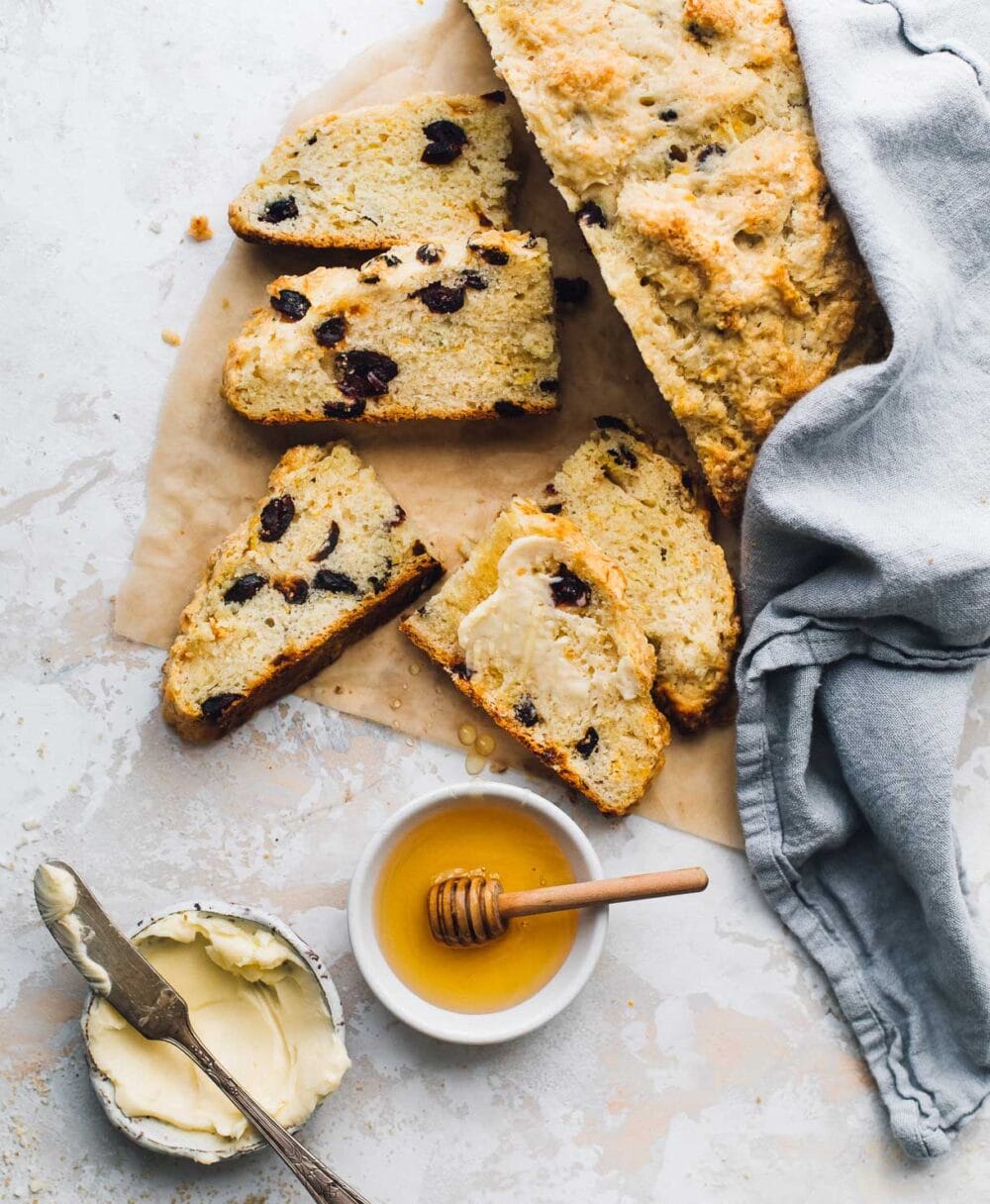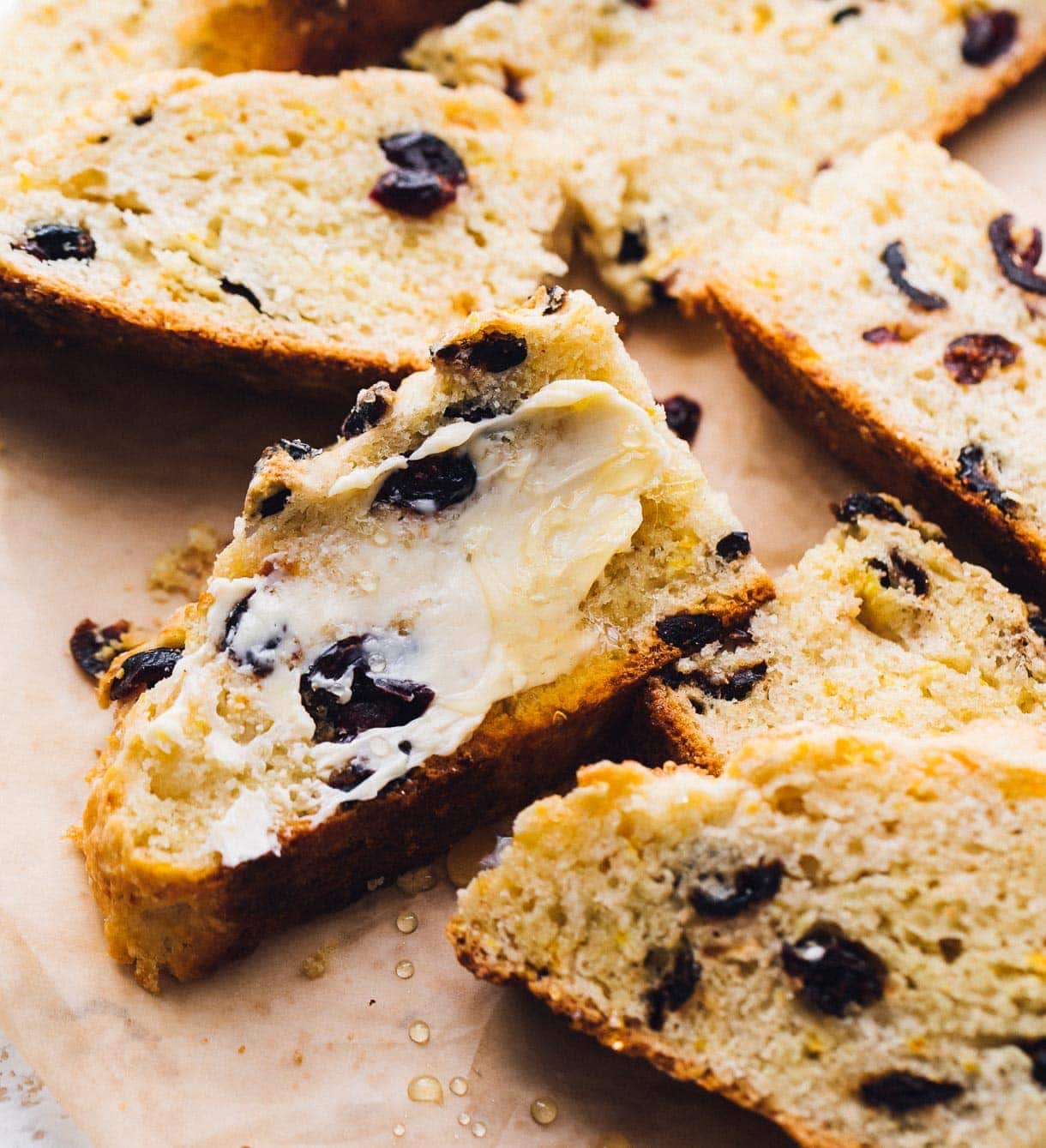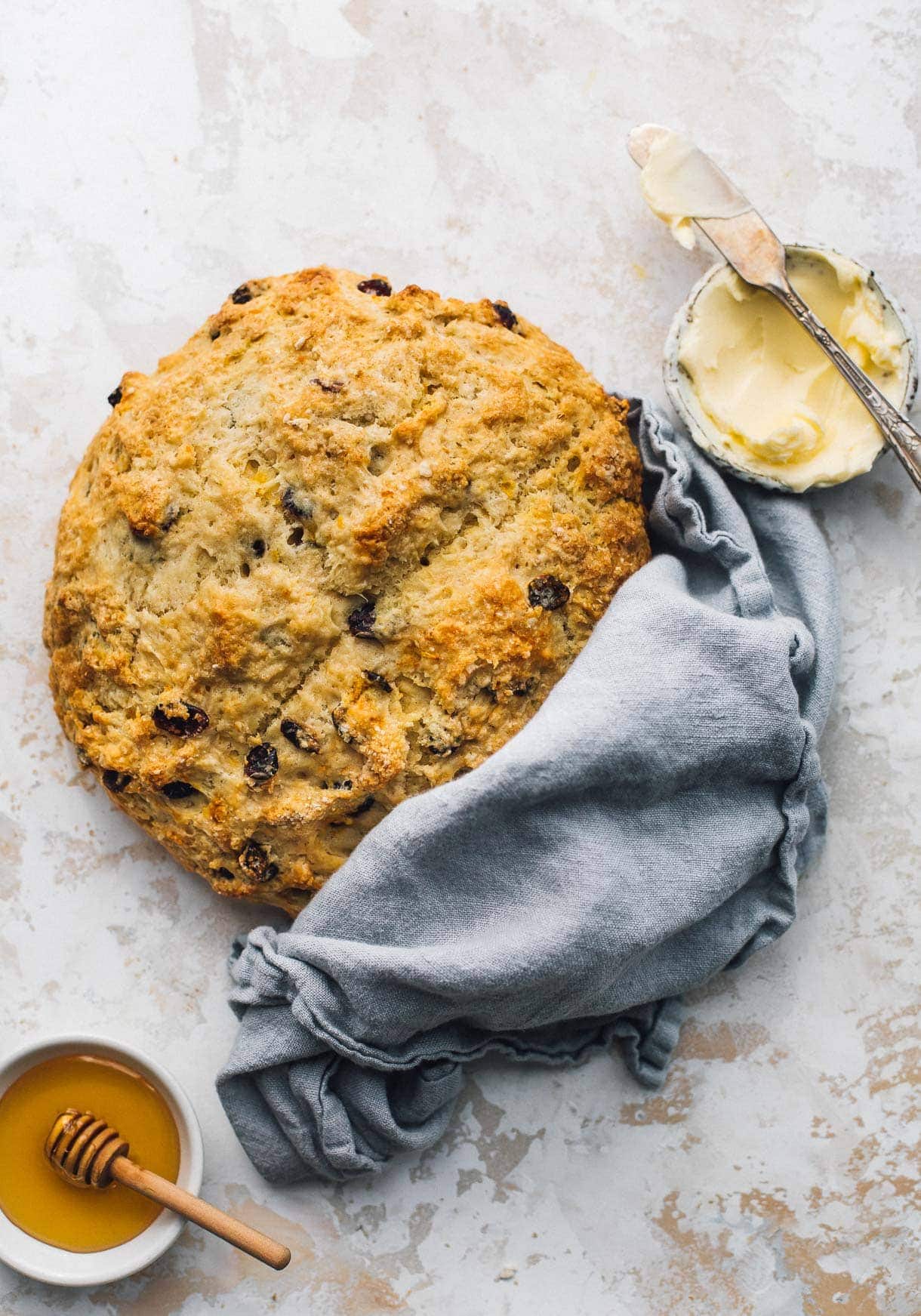 Preheat oven to 400 degrees F.

Whisk together flour, baking soda, baking powder, sugar, and salt.

Grate frozen butter using the large holes on a box grater. Add butter and zest of the orange and lemon to dry mixture. Rub the butter and zest into the flour mixture to lightly coat.

Make a well in the middle of the mixture. Add cranberries to well.

Whisk together discard and buttermilk, then pour over the cranberries. Mix dough together with spatula until it becomes thick, then gently with your hand to bring the dough together.

Tip dough out onto counter and gently knead for 15 seconds with floured hands - the dough will be shaggy and a little bit dry like biscuit dough. Mound into a ball, about 5-6 inches in diameter, dough will be shaggy. Do not flatten the top of dough.

Brush dough with a little more buttermilk and sprinkle with coarse sugar. Use a knife to make a 3/4 inch deep x in the middle of the dough.

Bake for 40-45 minutes, until golden brown and center is cooked through. Let cool for 10 minutes. Then eat with butter and honey.