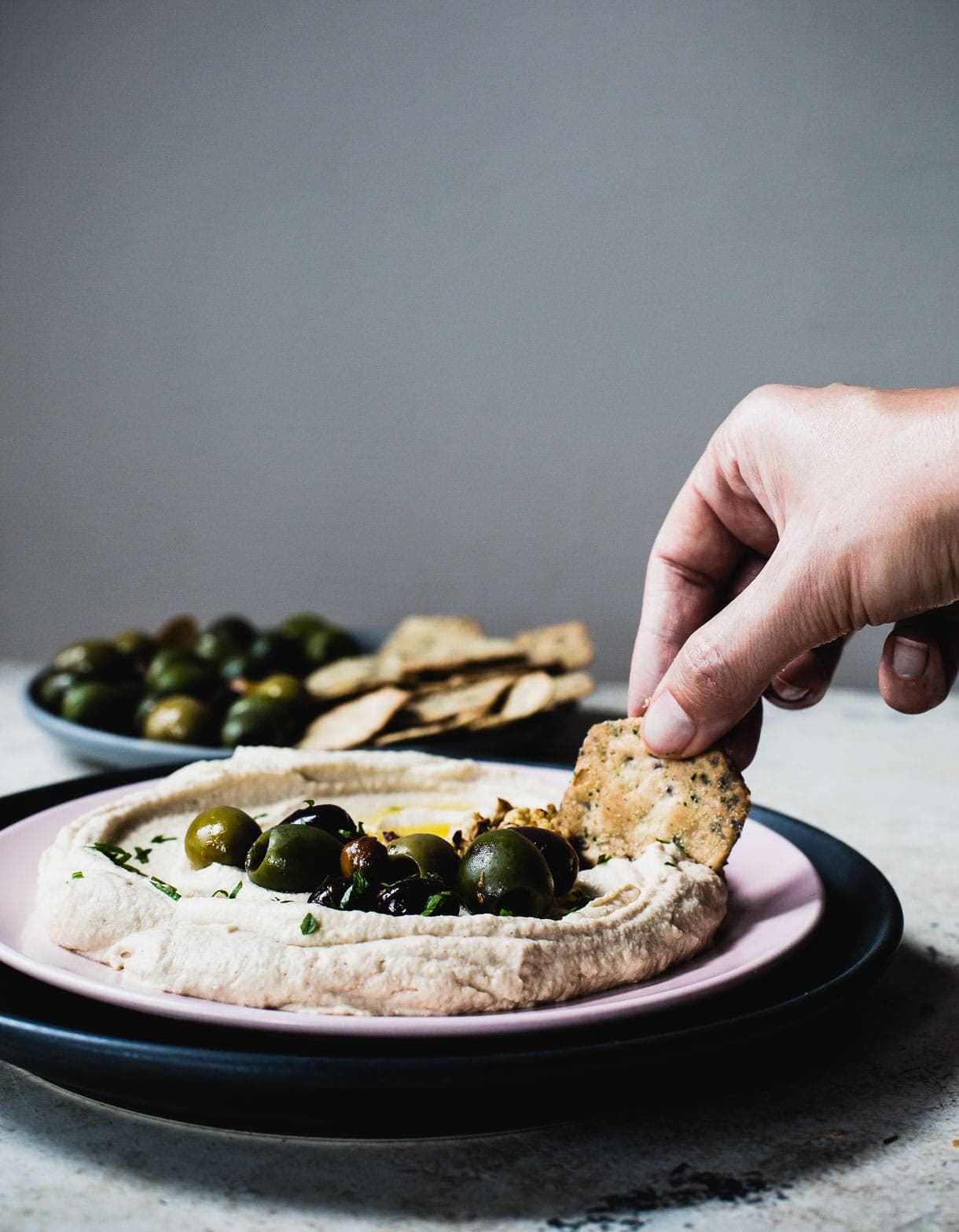 Billowy and smooth, this roasted cauliflower dip tastes a whole lot like the best hummus you've ever had, yet doesn't have a single bean in it. It's flavorful and creamy, easy to make, and includes some all-star ingredients like cauliflower, tahini, lemon, and garlic.
Topped with olives, parsley, and rich olive oil, it looks and tastes fancy….. Easy fancy, just the way I like it. I particularly like the olives for their saltiness and added texture.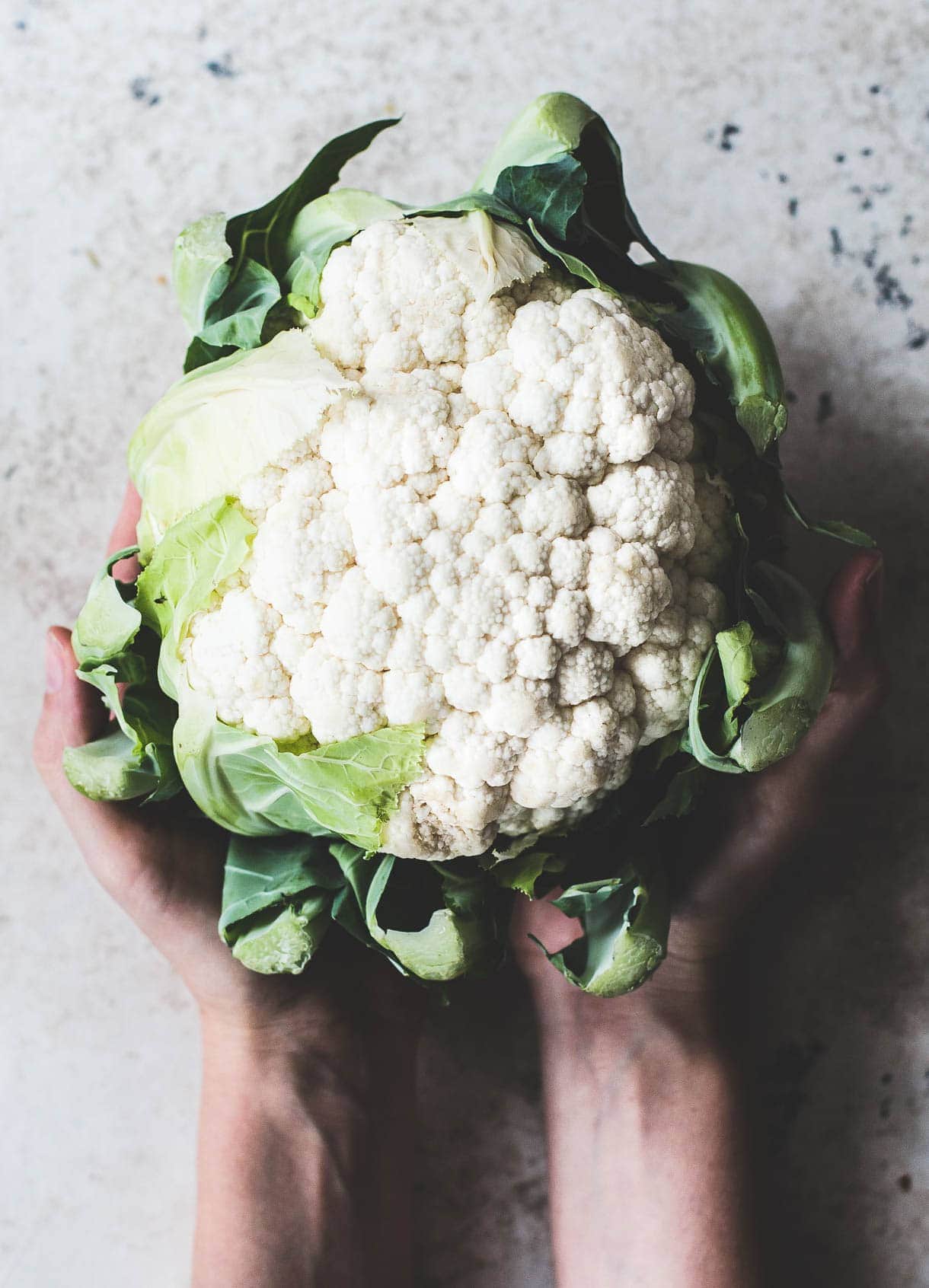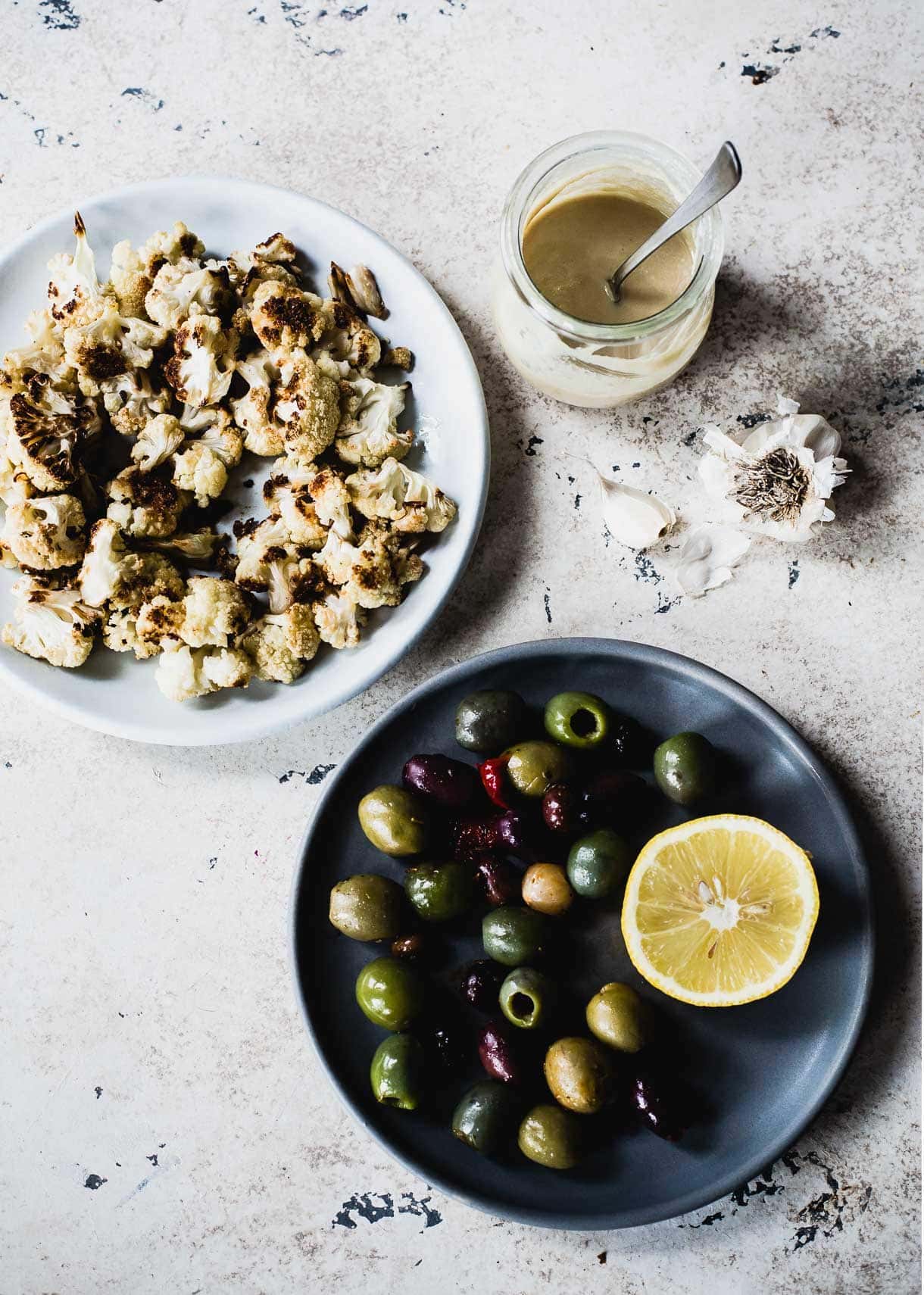 Ways to Eat Roasted Cauliflower Dip:
I ate this dip first with a spoon, warm out of the blender (as one does), and then grabbed a box of Gluten-Free Rosemary & Olive Oil Multiseed Crackers from ALDI, which were the perfect dipping vehicle. They remind me of Crunchmaster, but the texture was better and they're less expensive too! Win.
This roasted cauliflower dip is so versatile, in that you can use it in several other meals throughout the week. Try it as a sandwich spread, cheese plate addition, on a veggie platter, or even as a creamy bed under roast chicken. I don't think you could go wrong.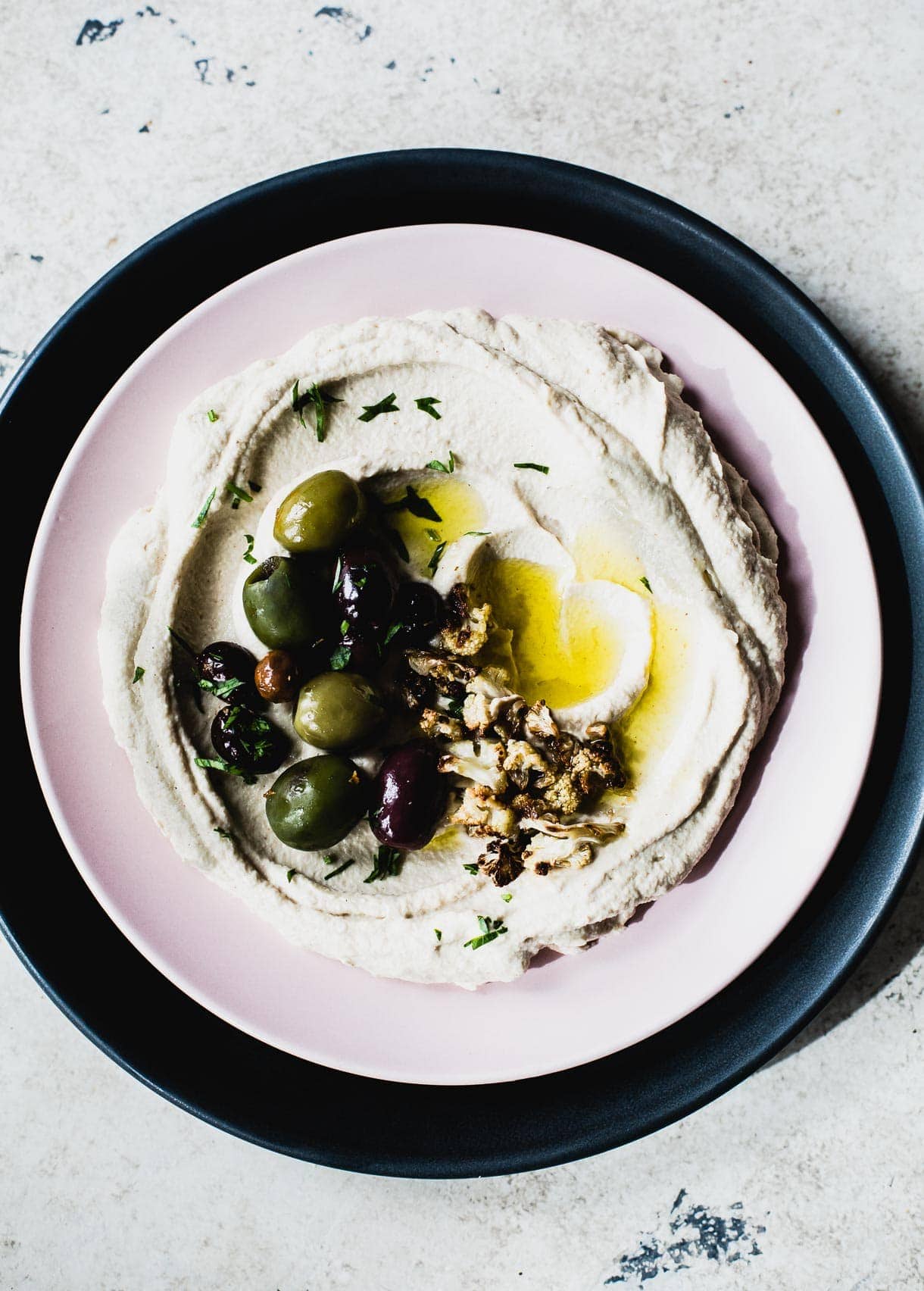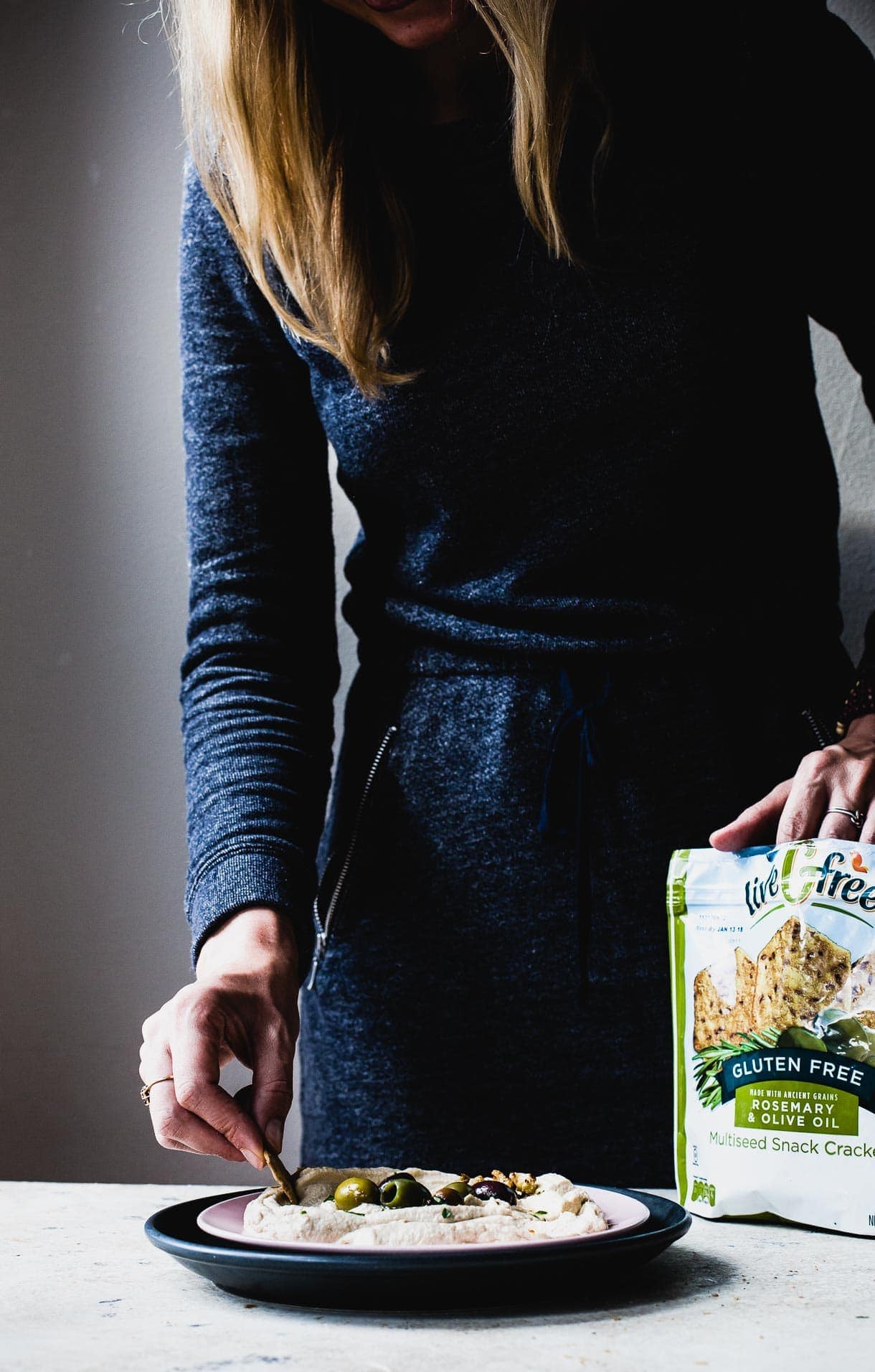 More Cauliflower Recipes: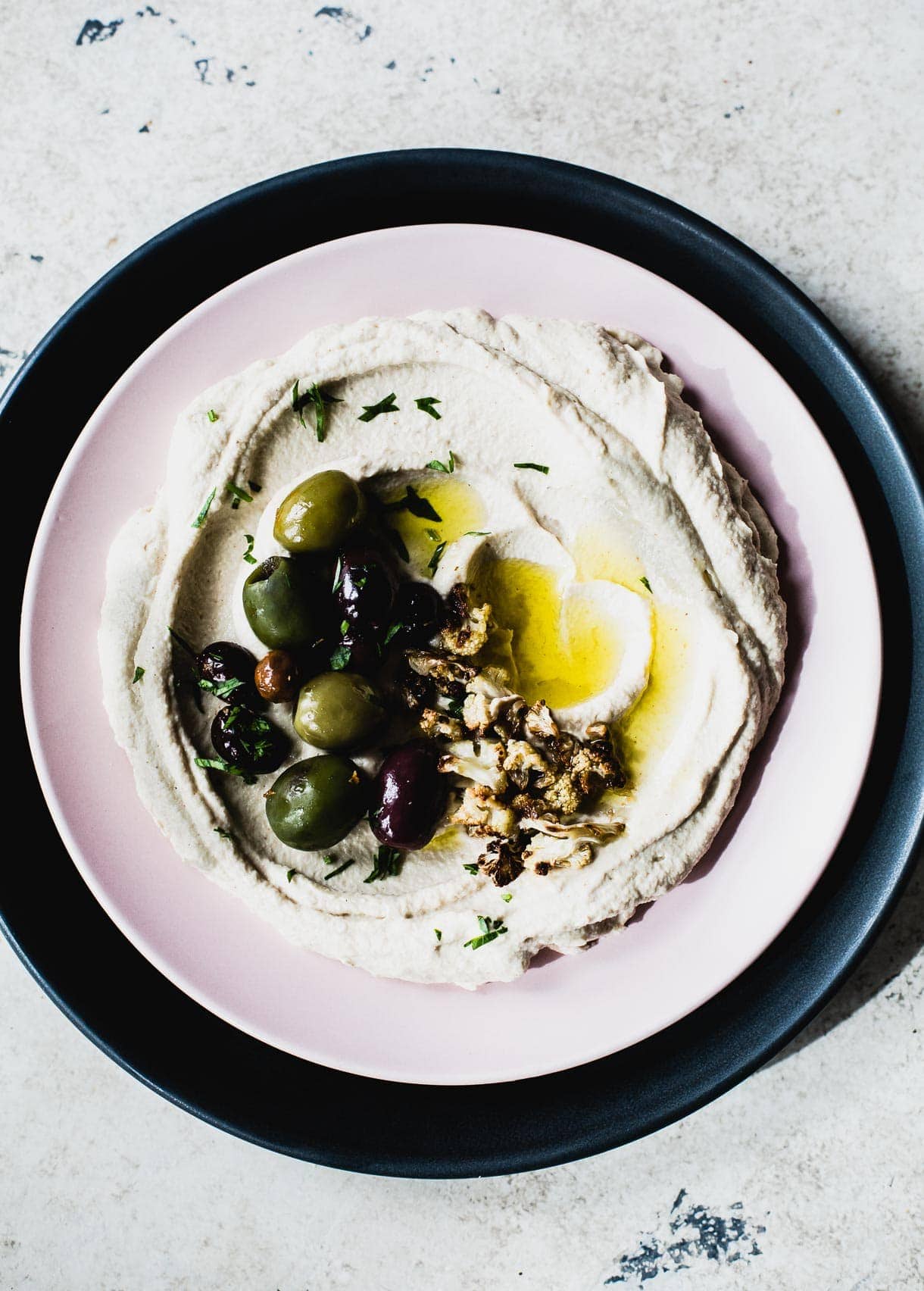 Preheat oven to 400 degrees F. Toss cauliflower with 2 tablespoons olive oil and 3/4 teaspoon salt. Roast for 35 minutes, stirring once.

Meanwhile, mince the garlic and set into a bowl, then pour lemon juice on top. Let sit while cauliflower roasts. This helps tame the garlic flavor.

When cauliflower is done roasting, add to a food processor or high speed blender. Add 2 tablespoons olive oil, remaining salt, garlic and lemon juice, tahini, and water. Blend until completely smooth, adding a little more water if needed.

Spoon onto a plate and make a small well in the middle, drizzle with remaining 1 tablespoon olive oil. Garnish with olives and fresh parsley. Serve with crackers.