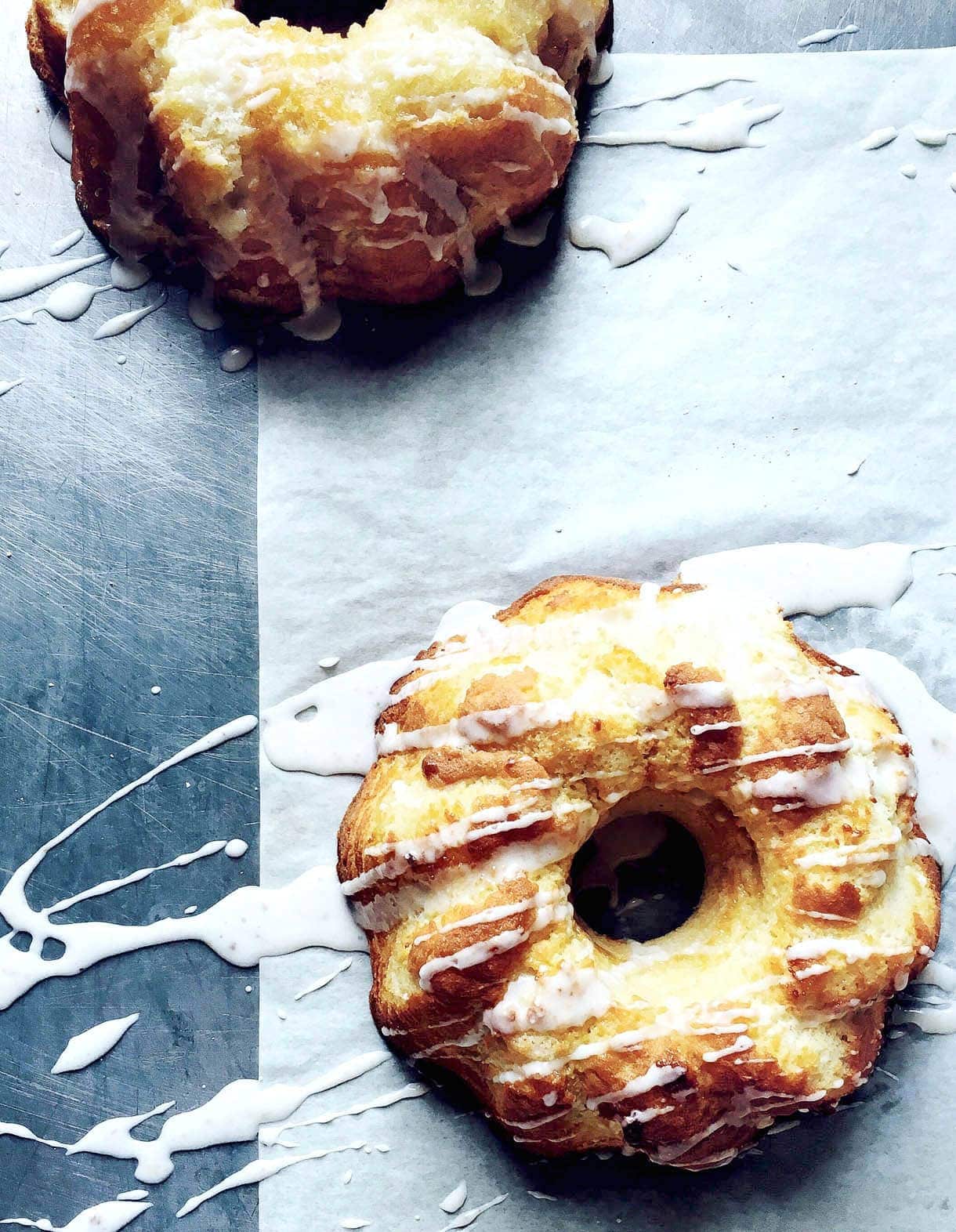 The familiar phrase…… "Do you want to hear the good news or the bad news first"? How do you answer that? It evokes emotion before one can even get a word out, as you quickly go down the rabbit hole wondering what happened. Your brain racing about any and all possibilities.
Once I know there's a bad, I can't even think about the good, so I choose the dark side to be unveiled first — always. Hand raised high, I tend to be on the worrisome side. Yet most of the time, I try to the find the silver lining of the situation…….
even breaking a bone in my left hand and cracking a rib this past week. Oooof. Yes, the bad news first.
One of those little blips in time that happens so quickly, as I tripped on my walk home from grabbing coffee. I don't even know what I was thinking about, probably how good that first sip would taste in the damp, cool April air. But instead, my toe caught the top of the curb (which I realized after the fact was built up about four inches higher in this spot due to a drain) and into the air I went, coming down on my left hand, and only my hand, first, my ribs banging against the edge of the concrete. Adrenaline fueled my ability to get up and finish walking home, and even grab the coffee cup that had tumbled, with the lid somehow still attached. I didn't go into orthopedic urgent care until the next day, of course telling myself it would be fine. But it wasn't. When they confirmed a broken 5th metacarpal and a cracked rib, the wind was taken out of my sails a bit.
However, the good news, the good news! I realized how lucky I was that this little accident didn't turn out worse. There could have been a car involved. It could have been my right hand, which would have taken the camera away from me for awhile. It could have been my face, which may have resulted in very serious medical complications. And because I'm fairly young and healthy, I'm healing quite well, beyond the sore ribs. Which means I'm still in the kitchen, but mostly I'm baking because my trusty Kitchenaid stand-mixer can do most of the work…….. like stirring and whipping this gluten-free Yellow Split Pea Flour Bundt Cake with Lemon Icing.
In January, I spent two full days in the kitchens of the Culinary Institute of America (where I took these photos, thus the unbroken hand above) to kick off the the International Year of Pulses, pulses meaning dry beans and legumes. It was so much fun to experiment with this category of plants beyond the typical soup or casserole – making over 80 recipes – from pizza crust to chickpea fries, authentic boracho beans to green lentil pistachio cupcakes, chocolate mousse (with aquafaba!) and many more.
I've had a love-hate relationship with using bean flours to bake since ruining a batch of brownies early on in my gluten-free days. I was under the assumption that since they were gluten-free, the could replace all-purpose flour without much thought. Then I made a pan of inedible brownies using primarily fava bean flour – a rookie mistake. So overpowering, chalky, and dry. A few years later I discovered socca, a thin and crispy flatbread made with chickpea flour, and realized maybe I should let go of my grudge. But truth be told, I stuck with gluten-free grain flours though because I was finally getting comfortable with how they worked in baking, and I didn't feel like starting over.
Precisely why I was so happy to spend two days in the kitchen, learning from teachers who had created these amazing bean and lentil recipes after endless hours, and fails in the kitchen. They had done the work for me, and now you too.
I made this soft and buttery vanilla bundt cake with Ashley of Local Haven, my favorite recipe I tasted while there, the slightly golden color and remarkably bland flavor of yellow pea flour mimicking the look and taste of the gluten-containing original. The rich crumb made for the perfect give to the fork, highlighted by the lemon zest and vanilla we added to the batter, adapting the recipe a bit. Off the cuff, we created the shiny lemon icing from powdered sugar, and a lot of fresh lemon juice. Not only does it's pucker play off the sweetness of the cake, but that drizzle is an eye catcher.
I wanted to make the cake again when I got home, and quickly realized that it's impossible to find yellow split pea flour unless you're buying wholesale. What I did figure out is that gram flour is made from chana dal, a super tiny chickpea that actually looks like a yellow split pea, and works in this recipe just as well. When you buy the flour, the tiny peas have been roasted, then ground super-fine. This process enables greater access to protein and starch, whereas the caramelization process gives that rich haystack color and completes the flavor. But one thing I learned from the instructors – most of the time bean/lentil flours need to be used used in combination with other gluten-free components for texture, structure, and lift — such as rice flours, tapioca/arrowroots/potato starches. What I consider to be one of the major benefits of pulse flours is their strong gelling properties that can help create a more functional gluten-like network by taking advantage of the starch in other gluten-free ingredients such as rice flour, so you can get away with not using very little, or no gums at all.
This recipes makes two medium cakes, because yes – two bundts is always better than one. :) And if you've been hesitate about bean/lentil flours, I hope you give them a try. They're really a great addition to any kitchen. A few other pulse recipes I have my eye on are these lavender cupcakes, chocolate chip cookies, and pancakes!
Hope you enjoy your weekend, and if you're in the Minneapolis area, I'd love to see you at my Madewell collaboration, leaving the winter clothes behind and sharing a few of my favorite new spring arrivals. You guys, I'm in love with jumpsuits now, end of story. xo
Yellow Split Pea Flour Bundt Cake with Lemon Icing
Author:
Although this recipe was originally made with yellow split pea flour, I wasn't able to find it readily available. Instead I used gram flour, which is made from chana masala, a tiny chickpea often used in Indian cooking. It works the same, and you can find it on Amazon (link below) or ethnic grocery stores.
155 grams softened butter
240 grams sugar
1/2 teaspoon salt
4 egg yolks
2 whole eggs
32 grams [url href="http://amzn.to/1YjAK40″ target="_blank" rel="nofollow"]gram flour[/url] or yellow split pea flour
65 grams [url href="http://amzn.to/1MkJXsb" target="_blank" rel="nofollow"]potato starch[/url]
45 grams tapioca starch
30 grams [url href="http://amzn.to/1VER9kt" target="_blank" rel="nofollow"]brown rice flour[/url]
1 1/4 teaspoons baking powder
1/2 cup whole milk
1 1/2 teaspoons vanilla
zest of one lemon
Icing:
1/2 cup powdered sugar
1 tablespoon whole milk (+ more if needed)
1/4 teaspoon vanilla
juice of half a lemon
Preheat oven to 350 degrees
Heavily grease two 8 inch bundt pans.
In bowl of a mixer, cream together butter, sugar and salt. Mix for 1 minute on low, scrape and mix for 1 minute on high.
Slowly add egg yolks and eggs, mixing for 1 minute.
Scrape down sides and whip for another 3 minutes.
With mixer on low-medium speed, add the milk, then add in the flour in 3 additions. Mix for 1 minutes, add the vanilla and lemon zest. Scrape sides and blend for another minute, until combined.
Pour the mixture into the bundt cakes, and bake for about 35-40 minutes, until batter is cooked through and sides lightly pull away from pan and toothpick comes out clean, going the whole length of the toothpick.
Let fully cool on wire rack. Then cover open end with a plate, and gently tap/wiggle to remove cake.
Whisk together icing ingredients, taste, and adjust lemon if needed. Drizzle on top of cake.
This blog is supported by the use of Amazon affiliate links, which I may make a small commission from if you decide to purchase. Thank you for supporting my passion!