This soothing Pink Moon Milk is a dreamy sleep tonic, made with creamy almond milk, honey, and tart cherry juice. Tart cherries are a natural source of melatonin, which is responsible for the regulation of the body's internal clock and sleep-wake cycle. It's the perfect bedtime drink, and you'll love the flavors of cherry and almond together.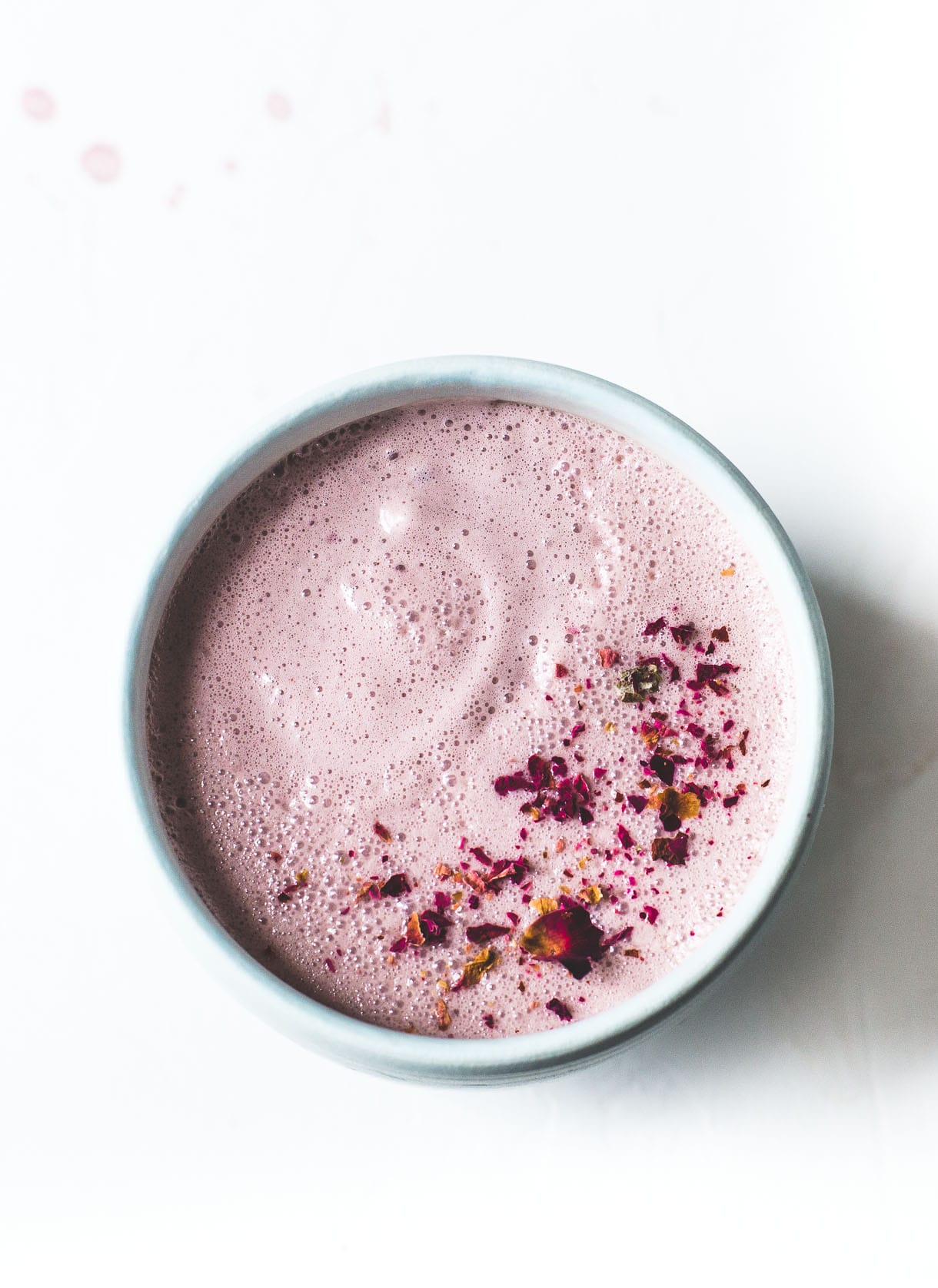 This moon milk recipe is sponsored by the Cherry Marketing Institute. I'm excited to be partnering with them this year to bring you more recipes and ideas about Montmorency tart cherries, which are not only delicious, but good for you too.
From being very young and pushing for just two more minutes before getting tucked in, to consistently flying in the door at exactly curfew time in high school. To college, where I wouldn't walk out the door to party until after 9pm, and sleep until noon the next day.
And now at 33, I'm the exact opposite – so excited for my head to hit the pillow every single night. The exhales. The slow down. The closing of the day. But if only my excitement for sleep matched the ease of falling asleep.
I'm a daydreamer and a night thinker. And worries become much more real as we age. If only those mind wandering hours responded to counting sheep like they used to….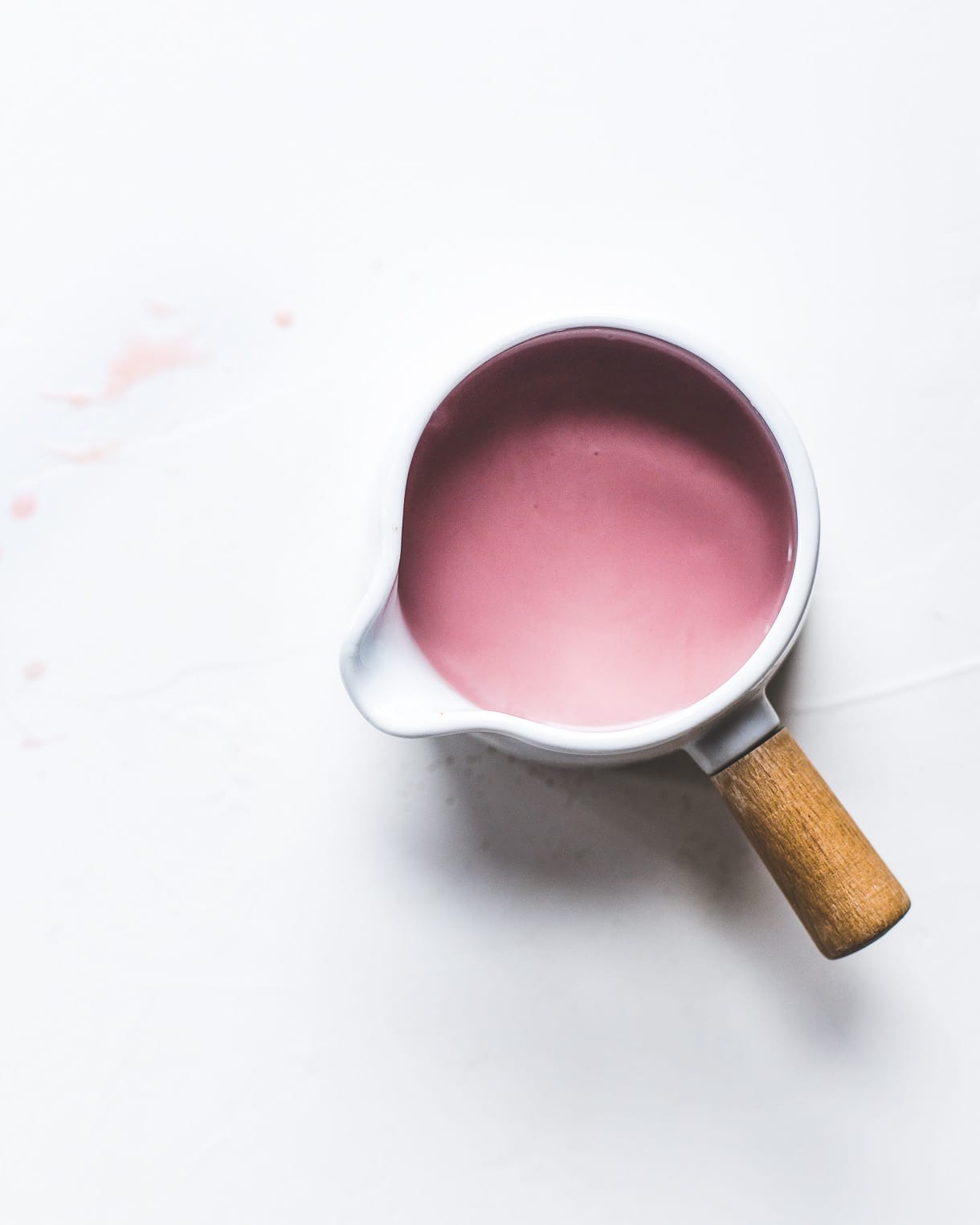 I've been consciously working on my nighttime routine to help calm my mind, and body, so that I'm able to fall asleep easier. Sleep is so incredibly important in recharging, and regenerating our cells, and all the working parts that keep us moving forward each day.
I first started by agreeing to put my phone/computer screen down at 10:30pm, at the latest, as I'd find myself lying in bed, scrolling mindlessly through social media or emails, further provoking racing thoughts. And damaging my vision. I started taking a shower at night instead of in the morning, to act as a signal to my brain of washing the day off, and embrace the soothing feeling that hot water and steam can give.
And I also run an aromatherapy diffuser all night, using this Peaceful Sleep Oil blend, which I feel really does help.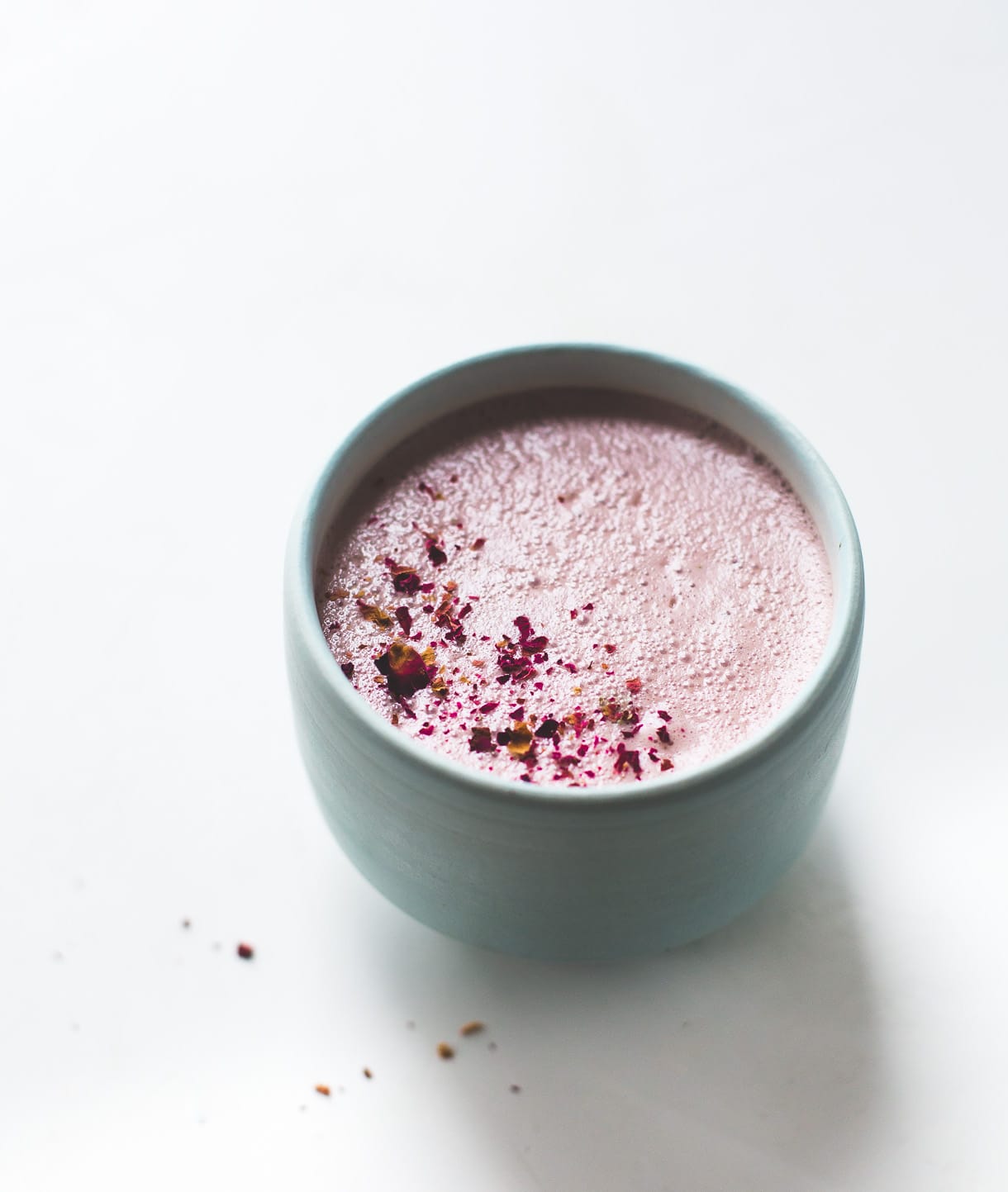 On the nutrition side of things, I've been drinking this soul soothing Pink Moon Milk for the last few weeks. I love that this recipe falls into the category of "I'm-delicious-but-also-medicinal", and is very easy to make.
It's made with homemade nut milk, honey, and Montmorency tart cherry juice, one of the few natural sources of melatonin, which is responsible for the regulation of the body's internal clock and sleep-wake cycle. I also added a little ashwagandha, considered an adaptogen, a substance that enhances the body's adaptive response to stress and balances normal body functions.
I love its light sweetness, and the way cherries work with almonds (a classic flavor combination). The dried rose petals certainly add beauty, but the fragrance that drifts to your nose with each sip is quite relaxing as well.
Rest well. Dream big. Sleep tight.
xo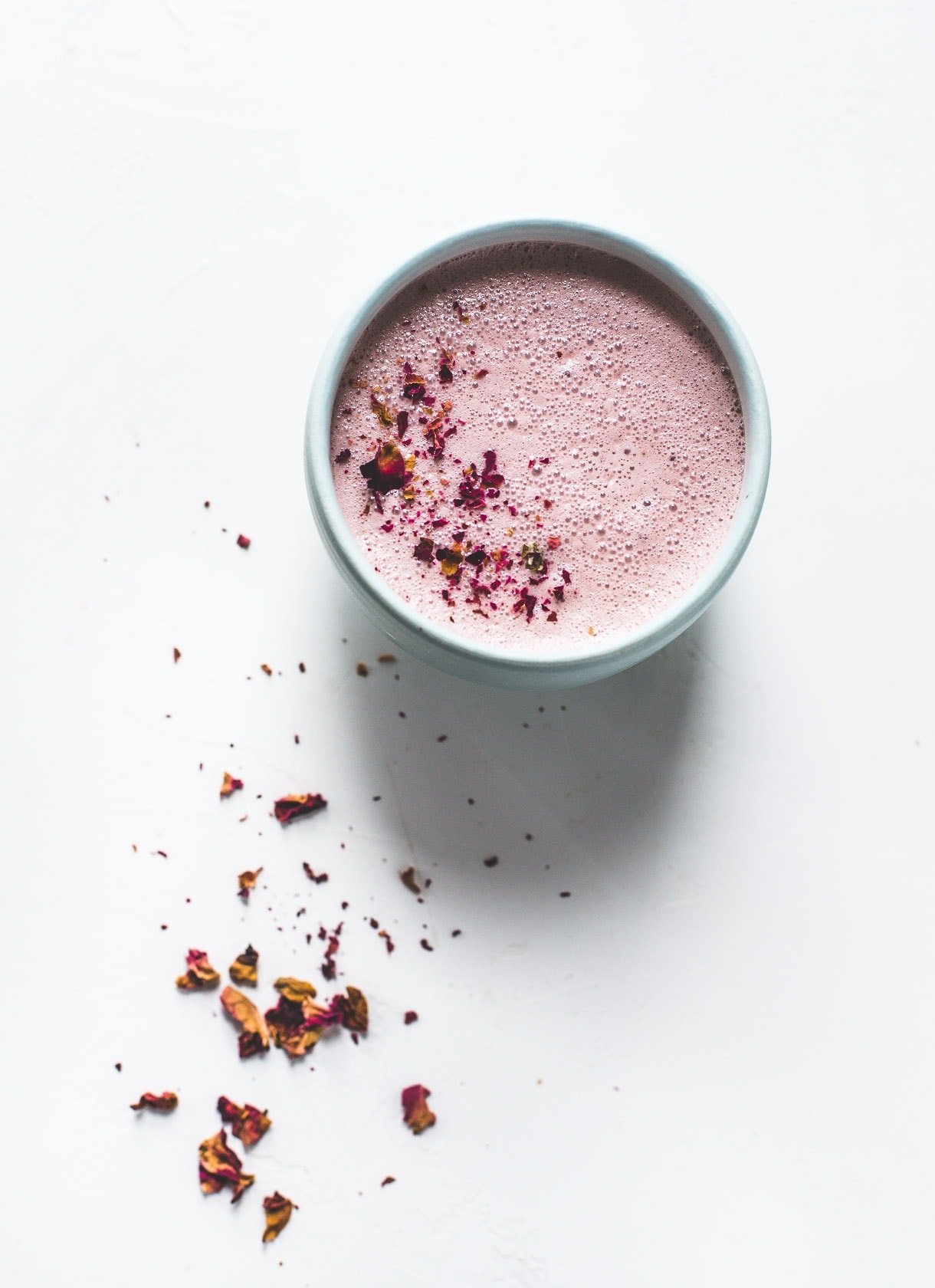 More Soothing Drink Recipes:
Heat almond milk and tart cherry juice over low heat in a small pot.

Remove from heat, and whisk in honey and ashwagandha. (If you want to make it really frothy, you can add it to a blender). Top with rose petals and drink warm.