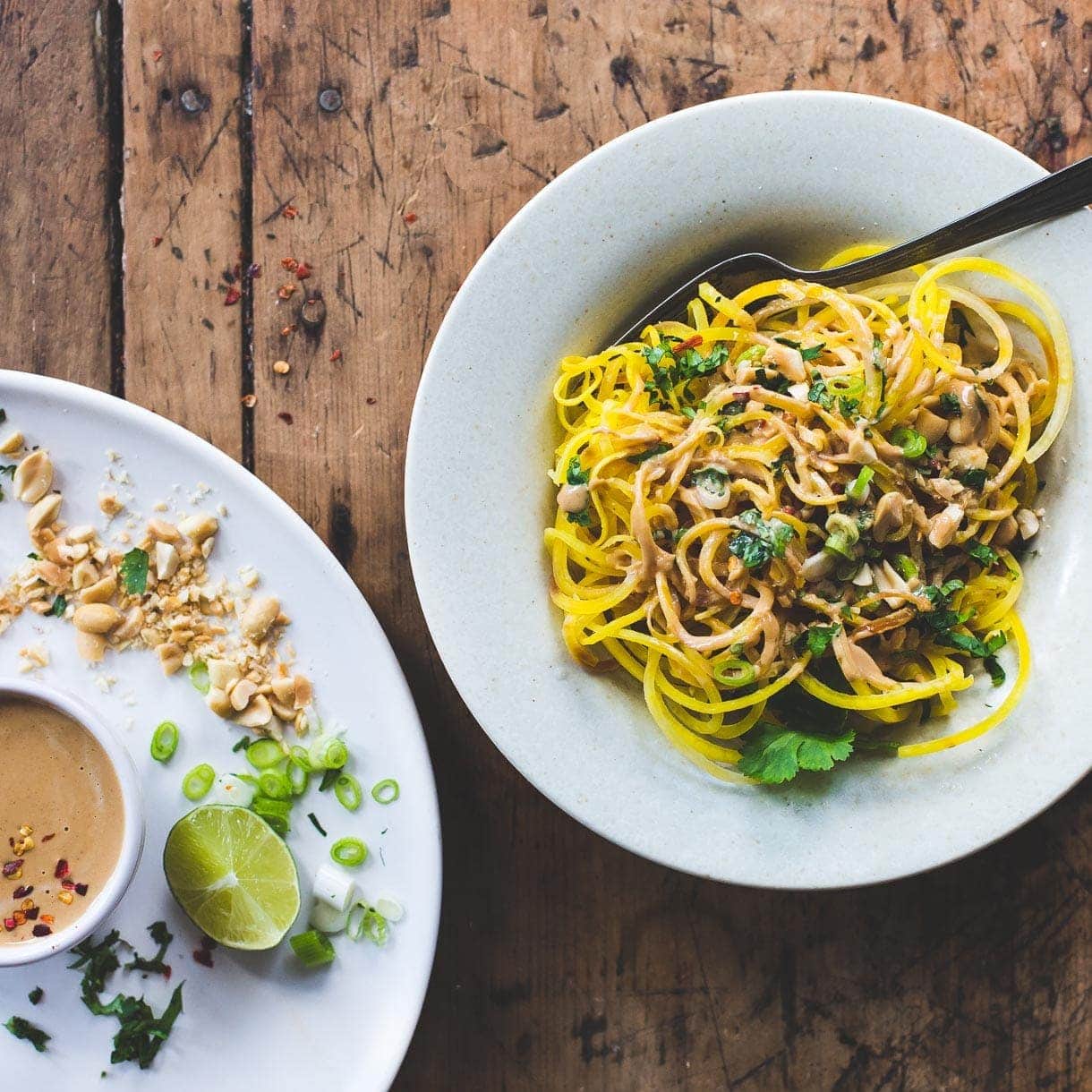 Do you spiralize?
That exact question pop up at frequently when I'm with girlfriends, using over wine… probably similar to the discussion women had in the 1950's around their Hamilton Beach stand mixers.
I use my spiralizer (this one!) at least once a week. And surprisingly, zucchini, which is usually the vegetable people begin with, is actually my last choice. Why? Because it's made up of about 90% water, which is released when cooked. That means any sauce you're using is carried away into a watery, flavorless puddle on the side of your plate, instead of staying on the vegetables.
Instead, I prefer heartier, sturdier vegetables that take well to heat and hold their bite/texture slightly. Some of my favorites include sweet potato, rutabaga, and now beets.
For this recipe, I paired a spicy peanut sauce with golden beet noodles, which are milder than red beets and don't bleed. But, as I found out, they turn brown because of oxidization when they are sliced/peeled/cut raw. That's why you'll see in the video below that they get a quick dunk in water with lime juice (or lemon), and are then sautéed. This preserves their gorgeous yellow color. Golden beets are also nutrient dense, as excellent kidney and body cleansers and high in powerful antioxidants.
If you're looking to add some protein to the dish, tofu or chicken would be great additions. And don't skip the garnishes here – cilantro, crushed peanuts, and green onions. They add depth and dimension.
Don't get me wrong, I still love a bowl of gluten-free pasta, but vegetables are so texturally different from grains that they're in leagues of their own. But the most important thing that's the same?
The satisfaction of the twirl. Enjoy, friends! xo
Watch video to learn how to make Golden Beet Noodles with Spicy Peanut Sauce!
video collaboration with Annie D'Souza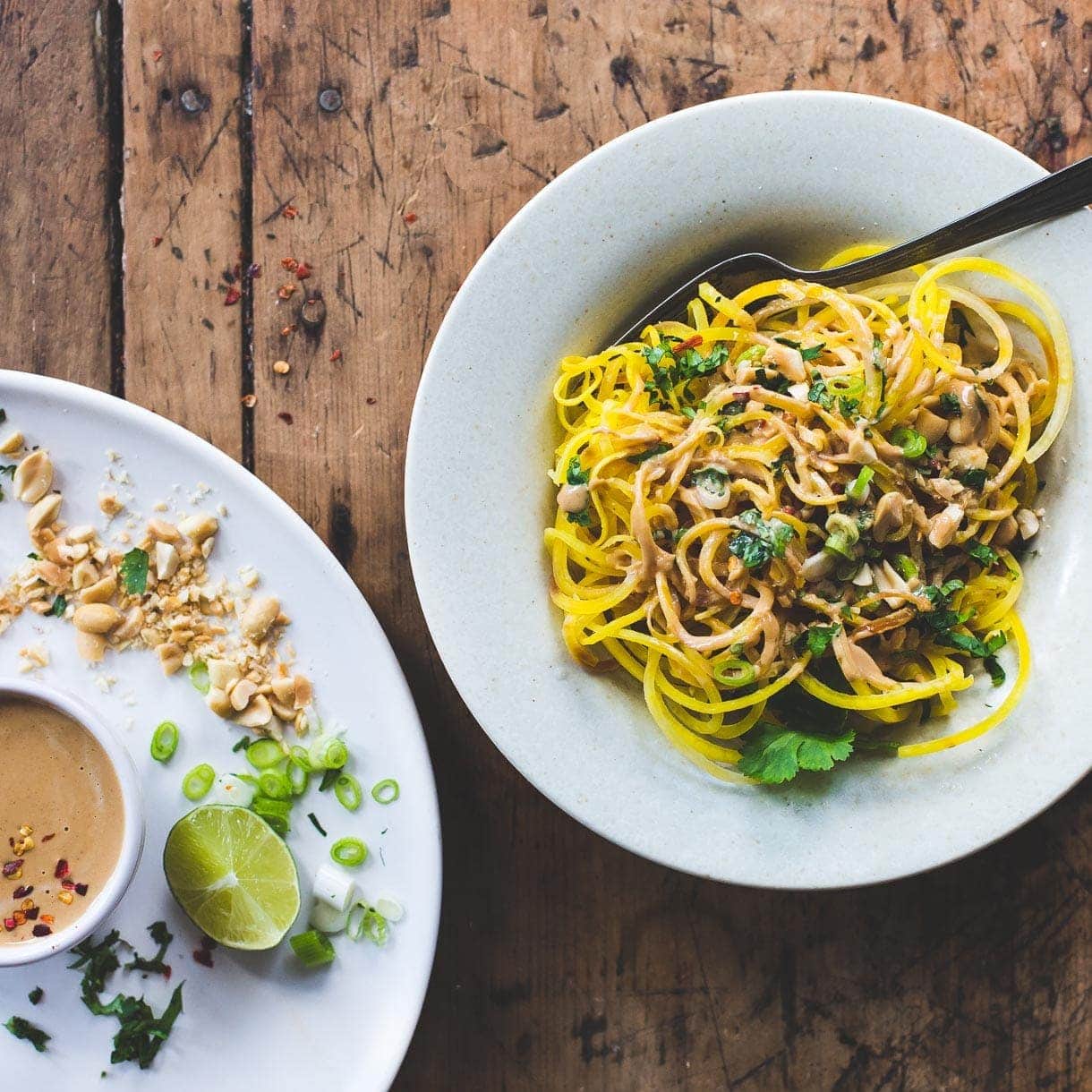 Spicy Peanut Sauce
1/3

cup

natural peanut butter

smooth or chunky

1

tablespoon

tamari

1

tablespoon

rice wine vinegar

1/2

teaspoon

chili flakes

2

tablespoons

fresh lime juice

1

large or 2 small cloves garlic

minced

2 1/2

tablespoons

warm water

2

teaspoons

sesame oil

cilantro

crushed peanuts, sliced green onions for topping
Peel beets and immediately use spiralizer with blade c to make into noodles. Squeeze one lime into a large bowl of water and add beet noodles. Let sit for five minutes.

Meanwhile, make your sauce. Add all ingredients to a small bowl and whisk to combine.

Take noodles out of bowl and pat dry in a kitchen towel. In a large skillet, heat olive oil over medium high heat. Add noodles, tossing to coat, and cook for 6-8 minutes, until just tender.

Top each bowl with a good amount of sauce and cilantro, crushed peanuts, and sliced green onions.