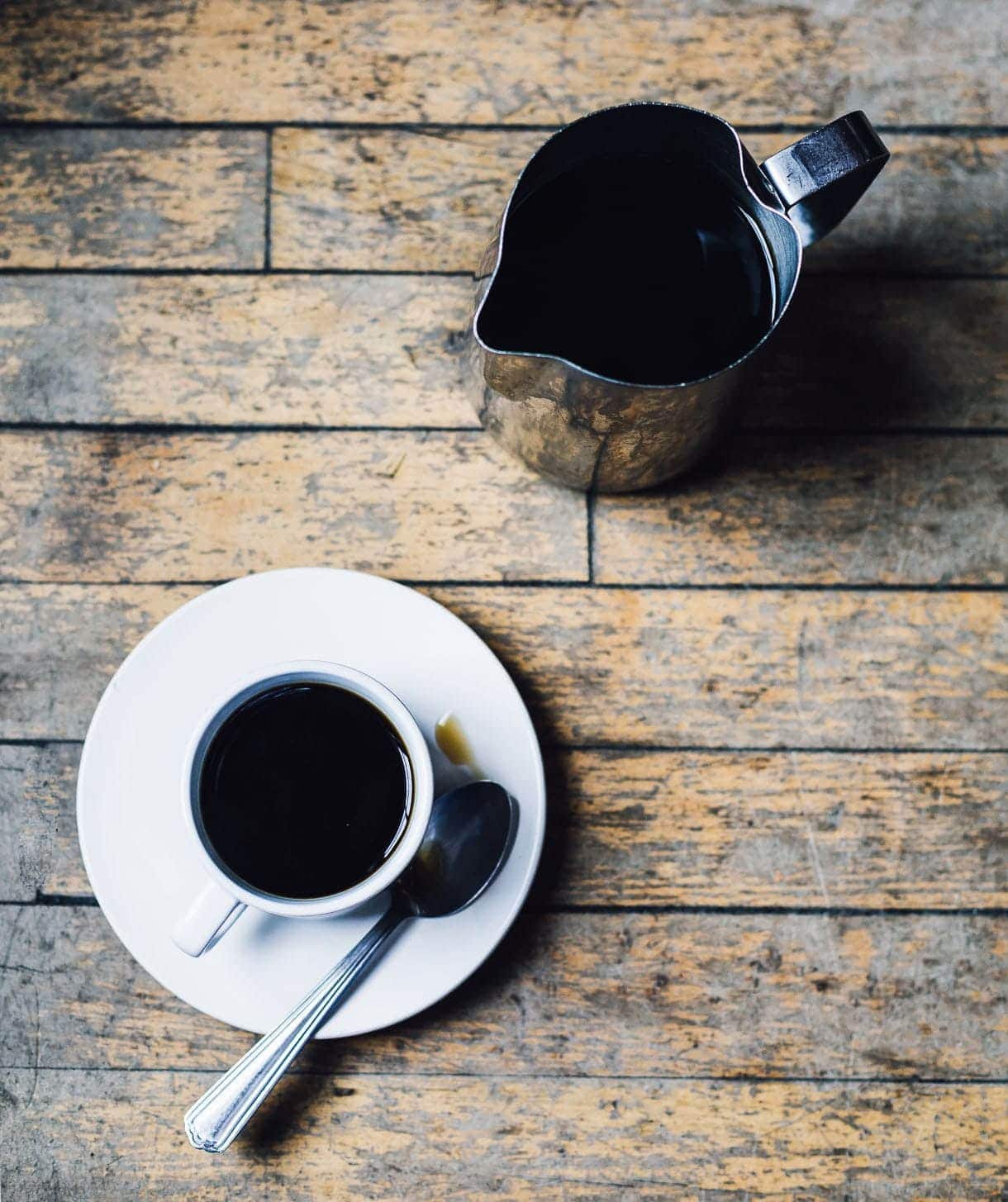 This post is sponsored by Dunn Brothers Coffee, a Minnesota based company that I'm honored to work with. As always, opinions are my own.
Most often I find it's the small things that bring a constant to our lives. When I was young, it was my well-used blanket and Curious George. It was being tucked in at night, our eighty pound black lab who slept at my feet, and a bowl of Cheerios in the morning.
At 33, those things are so different, yet the same. Now it's a tattered sweatshirt, and a stained pair of yoga pants. It's a kiss goodnight from Brian, our cat Grace who sleeps at my feet, and a cup of coffee in the morning.
Within that cup, there are so many things I find comfort in. The routine. The smell as I grind the beans. The sputter of the water boiling on the stove top. The swirling motion of the kettle while I brew. My hands around the warm cup. And the first sip of rich energy.
But I've realized my favorite morning beverage, well, I take it for granted. Because its always there. On the shelf, or around the corner. I have so much reliance on it, yet I forget that not one single place on the United States mainland is fit to grow this crop. Millions of miles away, it's people far less fortunate than myself, working in the coffee fields to bring the morning fuel to our hands.
These people have a story too. One I'm grateful to have learned about through my recent partnership with Dunn Brothers, a local Minneapolis coffee roaster who's been around for 30 years. Since the beginning, their philosophy has always been that the people who walk in the door deserve coffee that adheres to higher standards of quality every step of the way, from cultivation to cup. From sustainable, ethical sourcing practices to daily, on-site roasting, artisan coffee drinks, and community-connected local ownership. They also work with the American Refuge Committee (a non-profit based Minneapolis organization), supporting families and farmers in coffee growing areas who are displaced in their own (or nearby) countries, having fled conflict and crisis situations. A life situation I can't even imagine.
Their partnership is passed down to us through the Changemaker Collection of coffee beans, as Dunn Brothers supports the ARC efforts in these areas, buys beans direct for a worthy price, and provides farming education to better the crop production and quality, and ultimately their wages. This year, Dunn Brothers committed $10,000 to help support the ARC's work in the Congo, of which the beans are now available in stores, fresh roasted every day. Last year it was Uganda, which sales of those beans helped the ARC team provide this area with things like clean water and protection to refugees living in places like Nakivale refugee settlement – a refugee camp established 60 years ago.
I talked with Dunn Brothers Coffee franchise owner and coffee buyer Skip Fay about what it's meant for them to work towards a common goal with the ARC. "We have a chance to do more than just pay a fair price for an excellent coffee from East Africa through this program. Giving back to a group of displaced peoples from coffee-growing regions can be more than an aspirational goal with our store owners, staff, and customers. That's real, meaningful work."
I was struck by his passion, and inspired to think more about the coffee in my cup each morning, the shops I visit, and my part in helping support this industry in the right way. That afternoon we tasted a fresh brewed batch of the Congo beans, rich and dark. Each sip had deep chocolate notes and dark fruits (think berries and plums), bright acidity and full body. It's what I've been brewing at home now too, fulfilling my morning routine with a little more meaning. If you'd like to do the same, you can purchase the beans at any Dunn Brothers location.

As I mentioned, I'm a pour-over convert at home. It's essentially pouring hot water over coffee grounds that go through a paper filter sitting on top of your cup. It allows you to control the speed of the pour (making it slower), giving the water more time to come in contact with the grounds, making a richer and more flavorful brew. It's the type of attention I feel like great coffee beans deserve. To learn the exact process, I recommend this tutorial.
Regardless of how you brew, here are my five easy fixes for making better coffee at home:
Use filtered water. Since the coffee bean is a fruit, it's sensitive and definitely affected by subtle changes. If the water tastes bad, your coffee is going to taste bad.
Water temperature. Should be 200 degrees. (I stick a Thermapen into my kettle to check.) Above that is too hot and burns the grounds, below will not extract the flavor.
Freshness.

Be sure that the roaster you're buying from is roasting regularly and marks the date on the bag. Beans will go stale in four weeks, so things you buy from a conventional grocery store (the majority of the time) are not fresh.
Once you have fresh beans, only grind with each batch of coffee you make. This also ensures the freshest cup possible.

Grind. Use this chart to determine how coarse or fine your grind should be. It matters! For pour-over, it should be pretty coarse. As a general rule, brewing methods with longer contact time require a coarser grind (and vice versa – your espresso should be very fine, french press very coarse).
Storage. Never in the freezer, ever. It creates too much moisture in the package, which one of coffee's biggest enemies and turns coffee dull and flavorless very quickly. Instead, use a glass container, and place in a dark spot.
Thank you to Dunn Brothers and the ARC for your impact, and continued outreach.