This salty, briny dill pickle martini is a play on a dirty martini, using dill pickle juice instead of olive brine! It's an incredibly simple cocktail to make at home with just three main ingredients. Pickle juice results in a delicious savory martini, with a vodka base.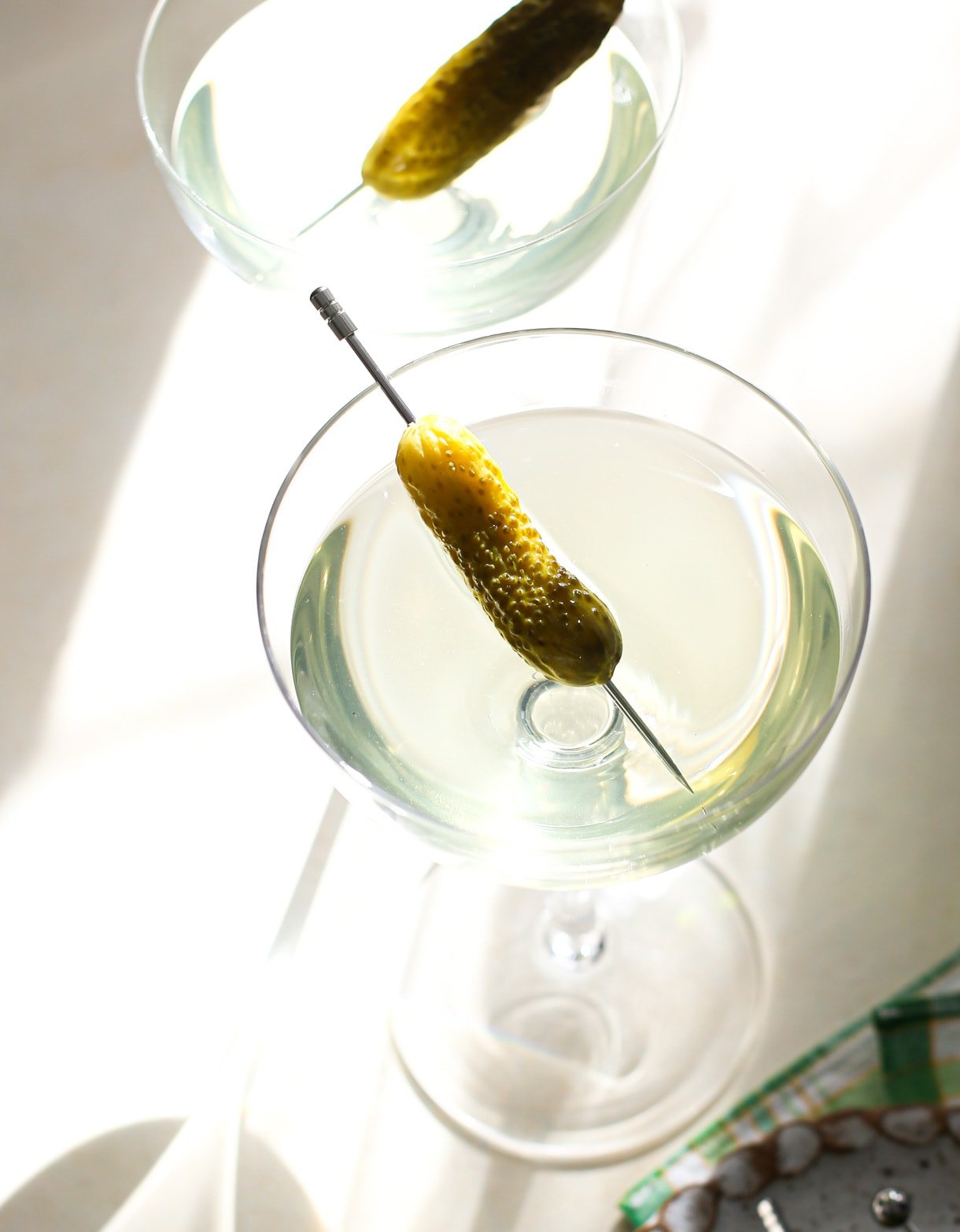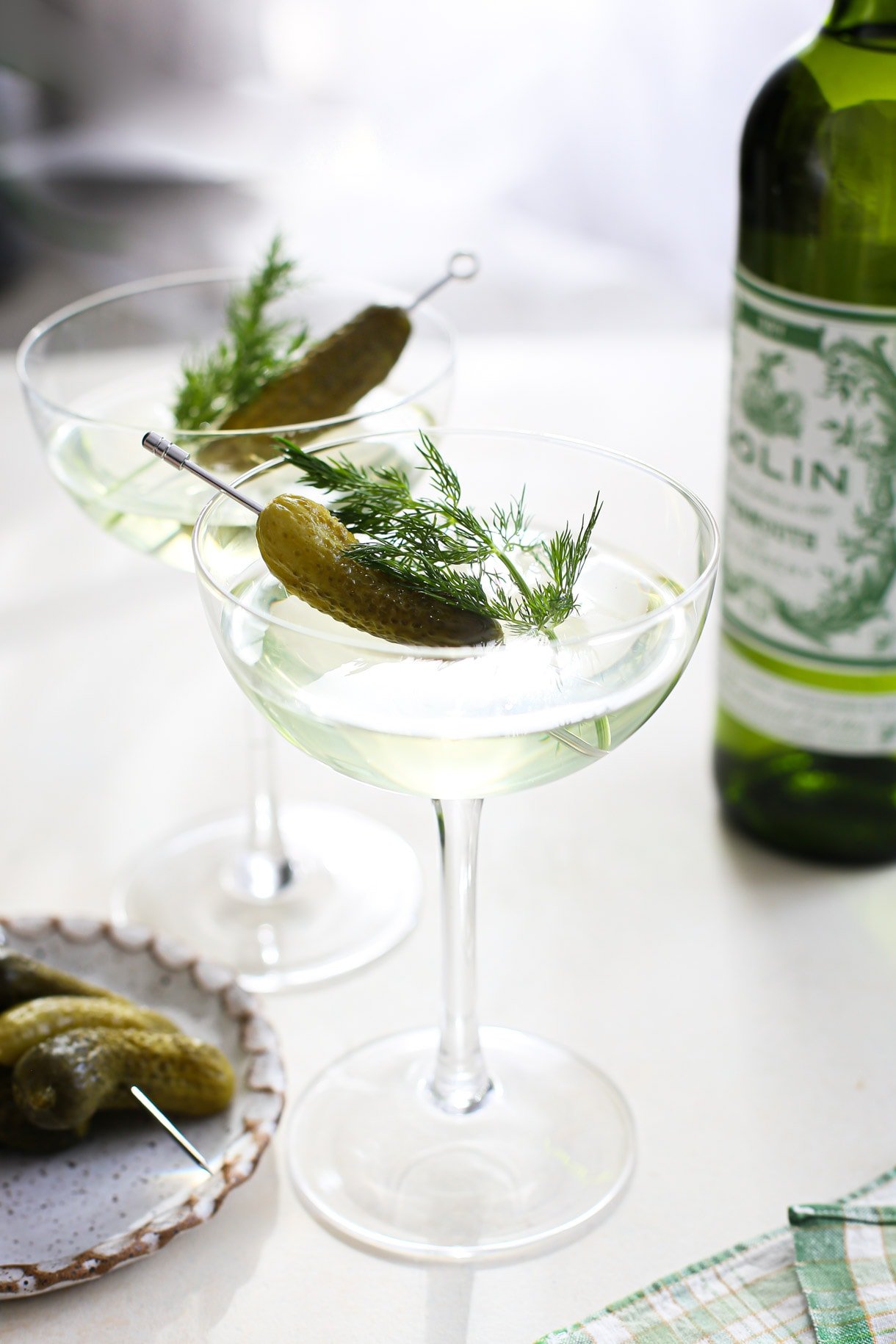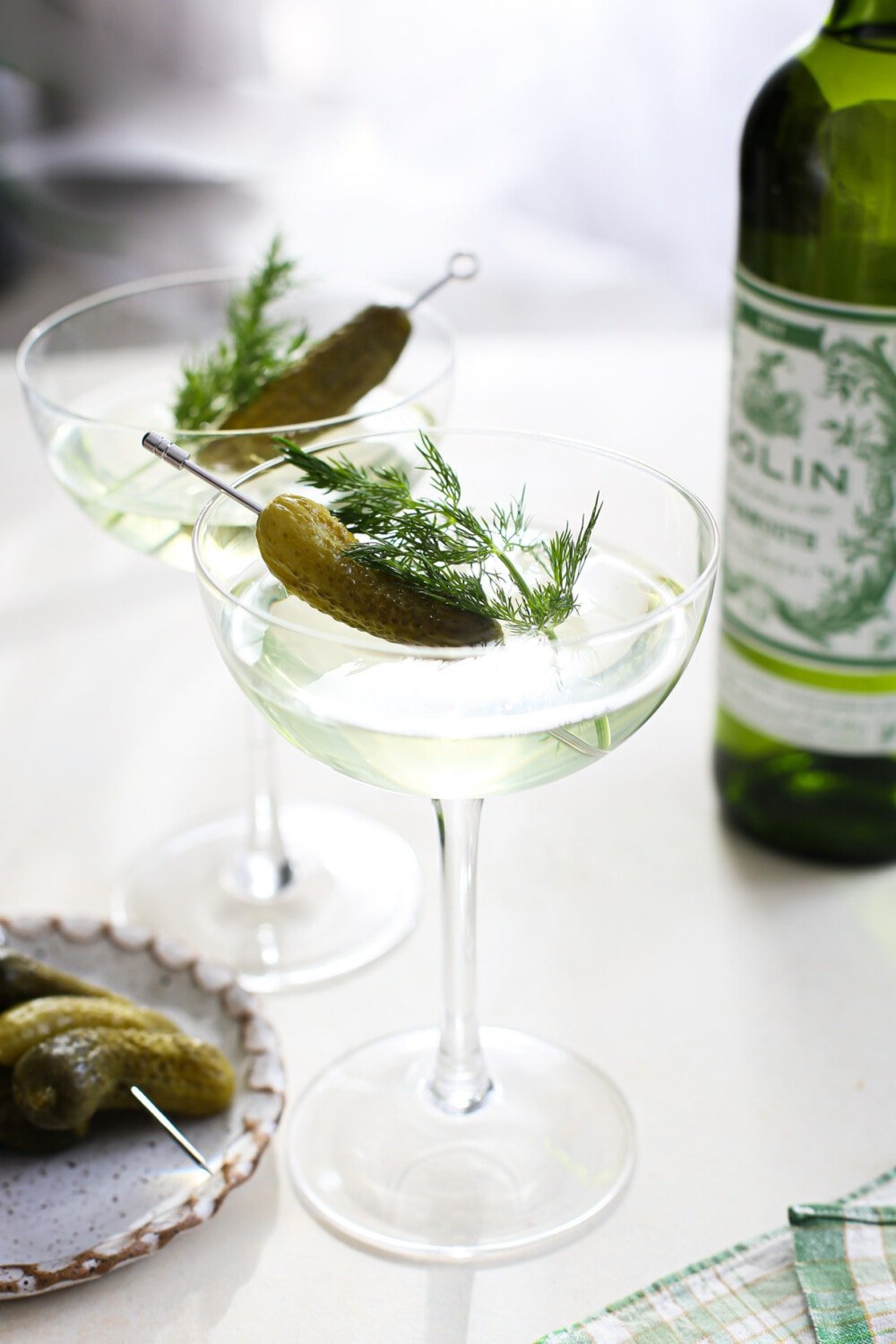 I love the briny, salty flavors of a dirty martini. So how about swapping olives for pickles? Yes! We are now making pickle martinis with vodka on the regular, enjoying each savory, salty sip.
Pickle juice is briny, punchy, but silky in a martini. And the perfect nightcap when you'd rather skip a sugary cocktail.
What kind of pickles are best for a pickle martini?
I tested this recipe with several different kinds of pickles, and found that dill pickles have the best brine, but also that brand and quality can drastically affect the flavor. You'll definitely want to buy canned dill pickles, preferably organic, for the cleanest flavor. Garlic Dill or even Spicy Dill pickles are all good choices. The brine should be clear, not tinted with food coloring that many low quality brands use.
Cornichons, although a beautiful garnish, have an intensely vinegary brine that does not bode well for martinis. Save them for the finishing touch, but don't use their brine to make this cocktail.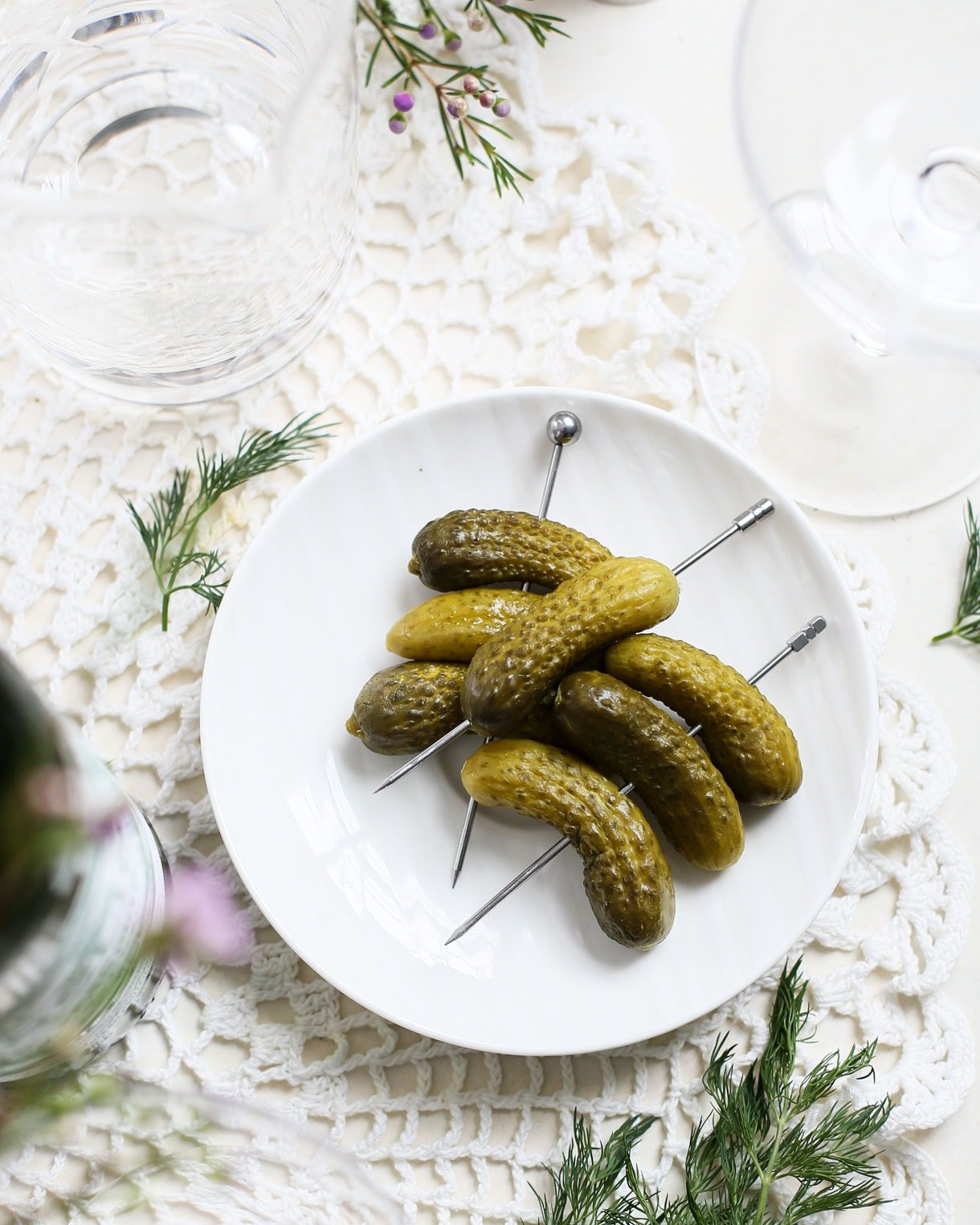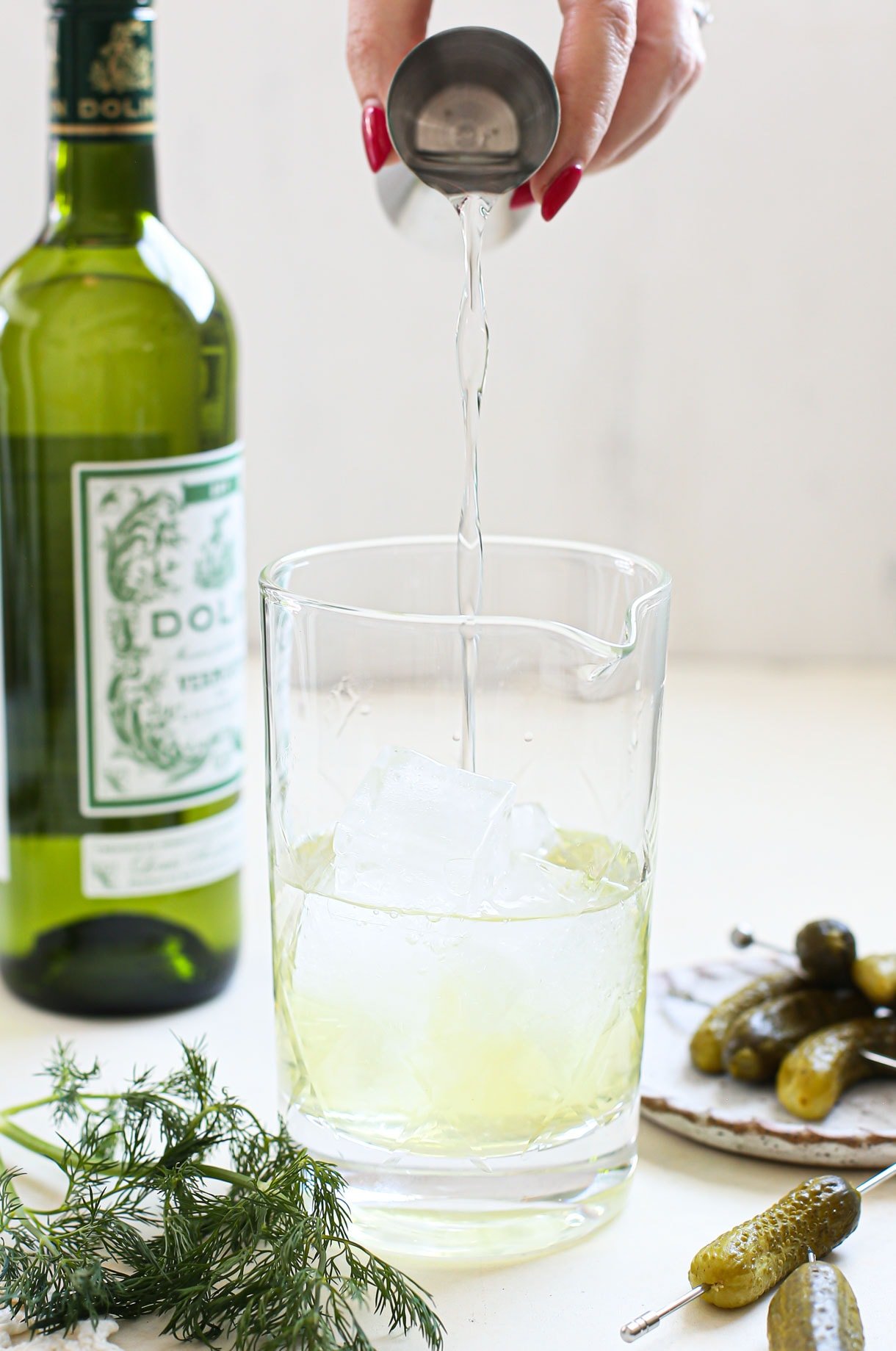 This fun twist on a classic martini has just four ingredients:
Dill pickle brine
Your favorite vodka
Orange bitters (optional, but elevates bright notes in the overall drink)
How to Make a Pickle Martini:
Add clean ice to a tall mixing glass or cocktail shaker. Pour ingredients over the top of ice.
Stir beverage with a spoon about 30 times, or shake in cocktail shaker for 30 seconds.
Strain into martini glass, garnish with frsh dill and cornichon, or small pickle slice.
Why use vermouth in martinis:
When a cocktail has so few ingredients, they all truly play a part in the finished drink. Dry vermouth, a fortified wine infused with herbs, roots, bark, and flowers is used in martinis for balance and depth of flavor, even though only a small amount is added. This dill pickle martini is considered a "dry martini", because it uses a 1/2 ounce of vermouth, whereas a "wet martini" would use equal parts vermouth to vodka, which would be 2 ounces.
This is the dry vermouth I prefer, which is less than $10, and works well in vodka based martinis.
Does vermouth need to be refrigerated?
Yes, refrigerate vermouth once you open it, and it will stay good for about a month.
To Shake or Stir a Martini?
I recently took a cocktail class that cleared up all my questions about when to shake a cocktail and when to stir. The general is that you shake when juice or egg is in the ingredient list, stir when the cocktail is mostly spirit based like an old fashioned or martini. However, you can also shake if you want the chilling process to go faster rather than stirring and you want the drink to have less dilution.
I prefer to stir my martinis because I don't have a good shaker at home, so that's what you'll see here. But you can really do whichever you prefer with this recipe.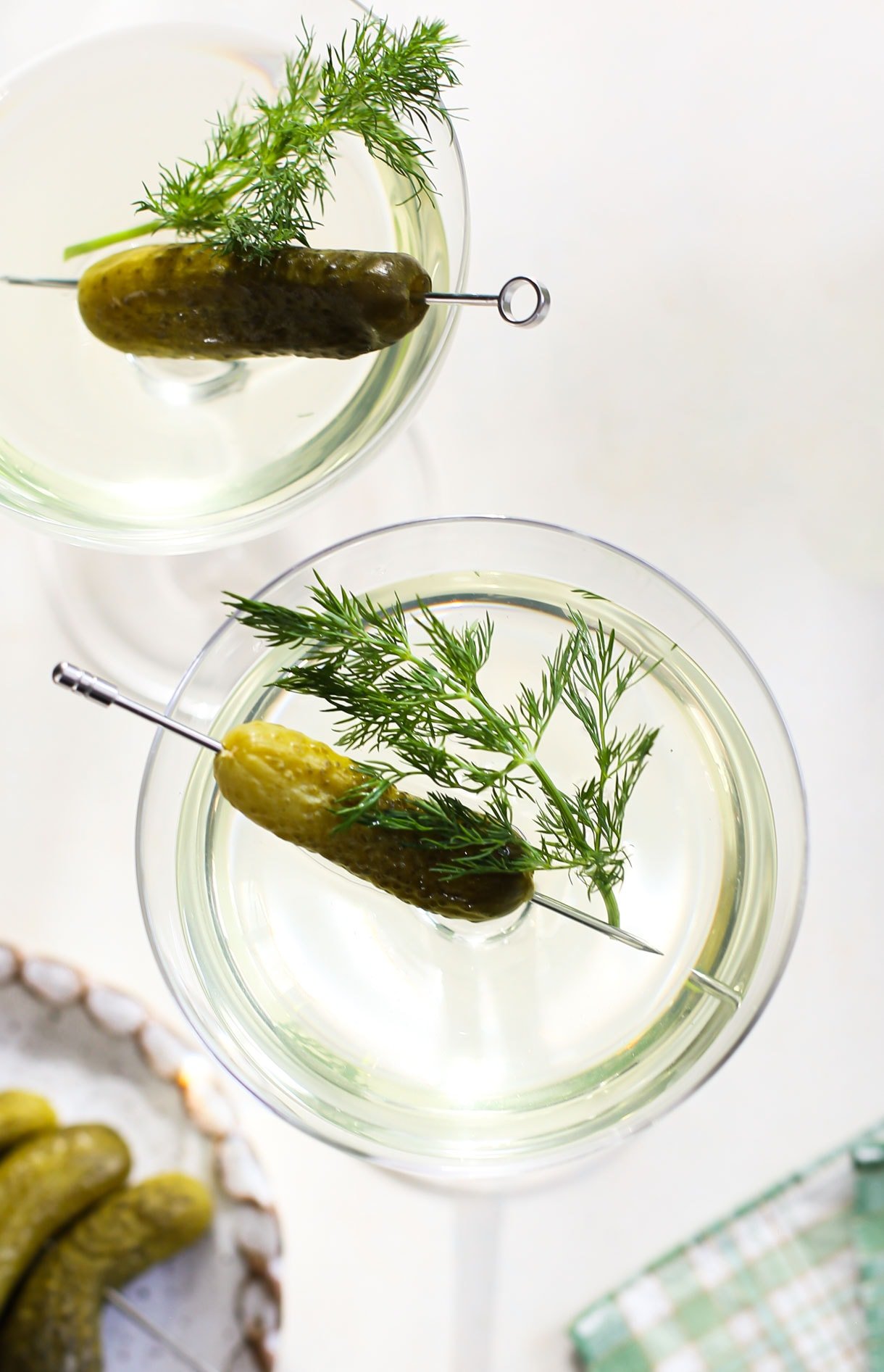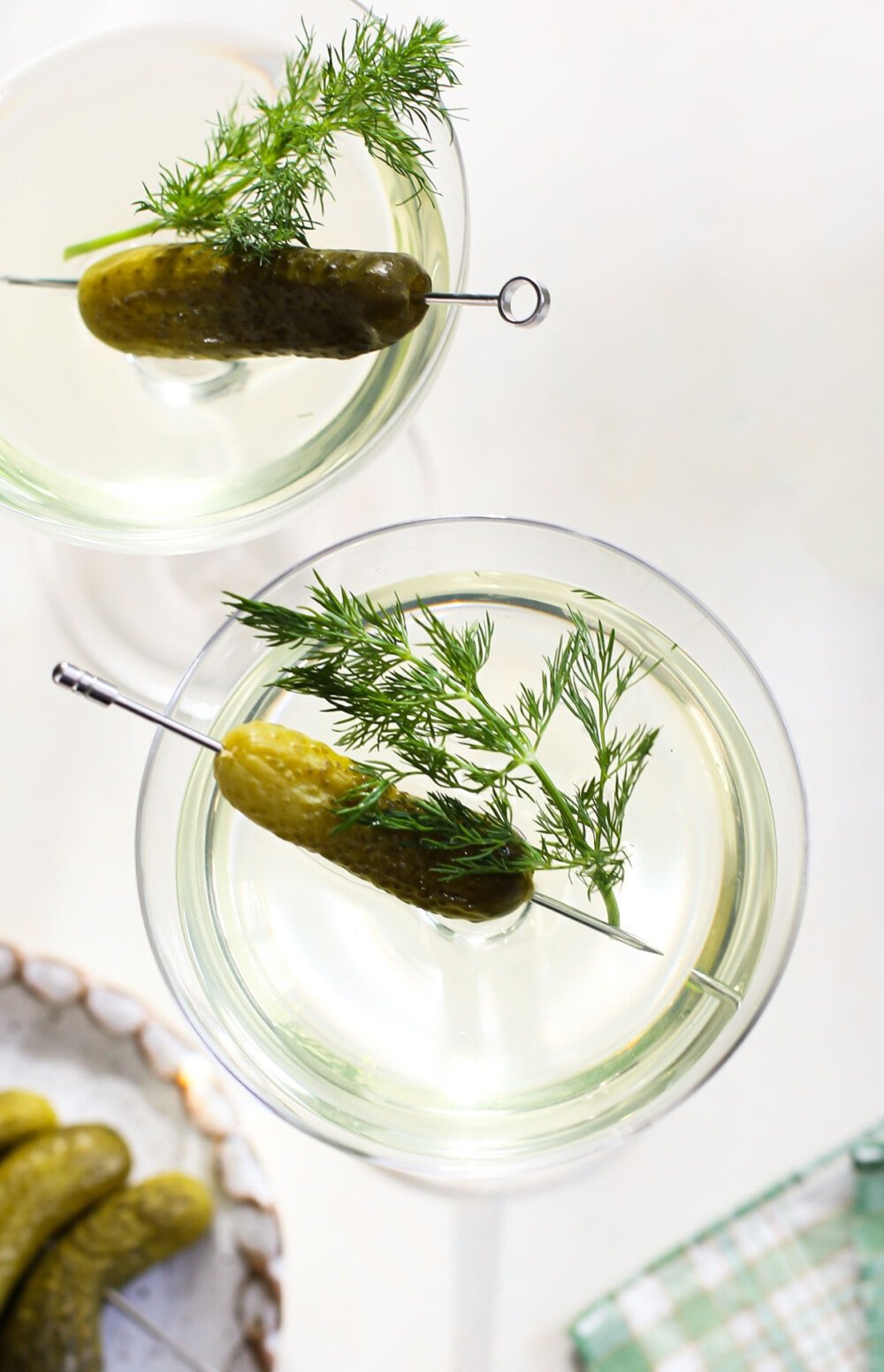 More Drink Recipes: