A tender, flavorful gluten-free pistachio cake with warm notes of cardamom, made in a loaf pan. Roasted pistachios are pureed into the cake batter using a food processor, no stand mixer needed for this recipe. The nutty, buttery crumb is so lovely! Topped with a lightly sweetened cream cheese frosting.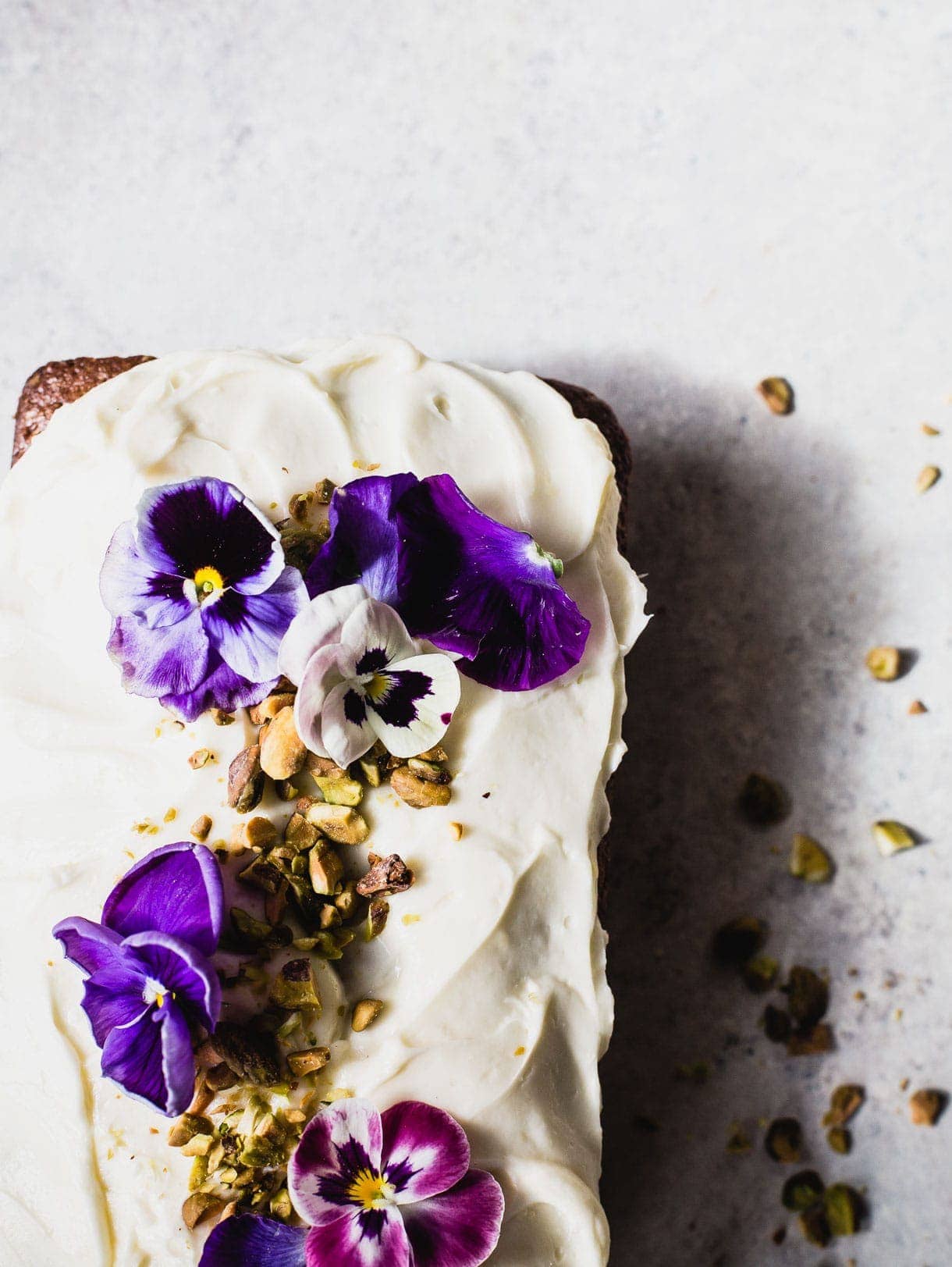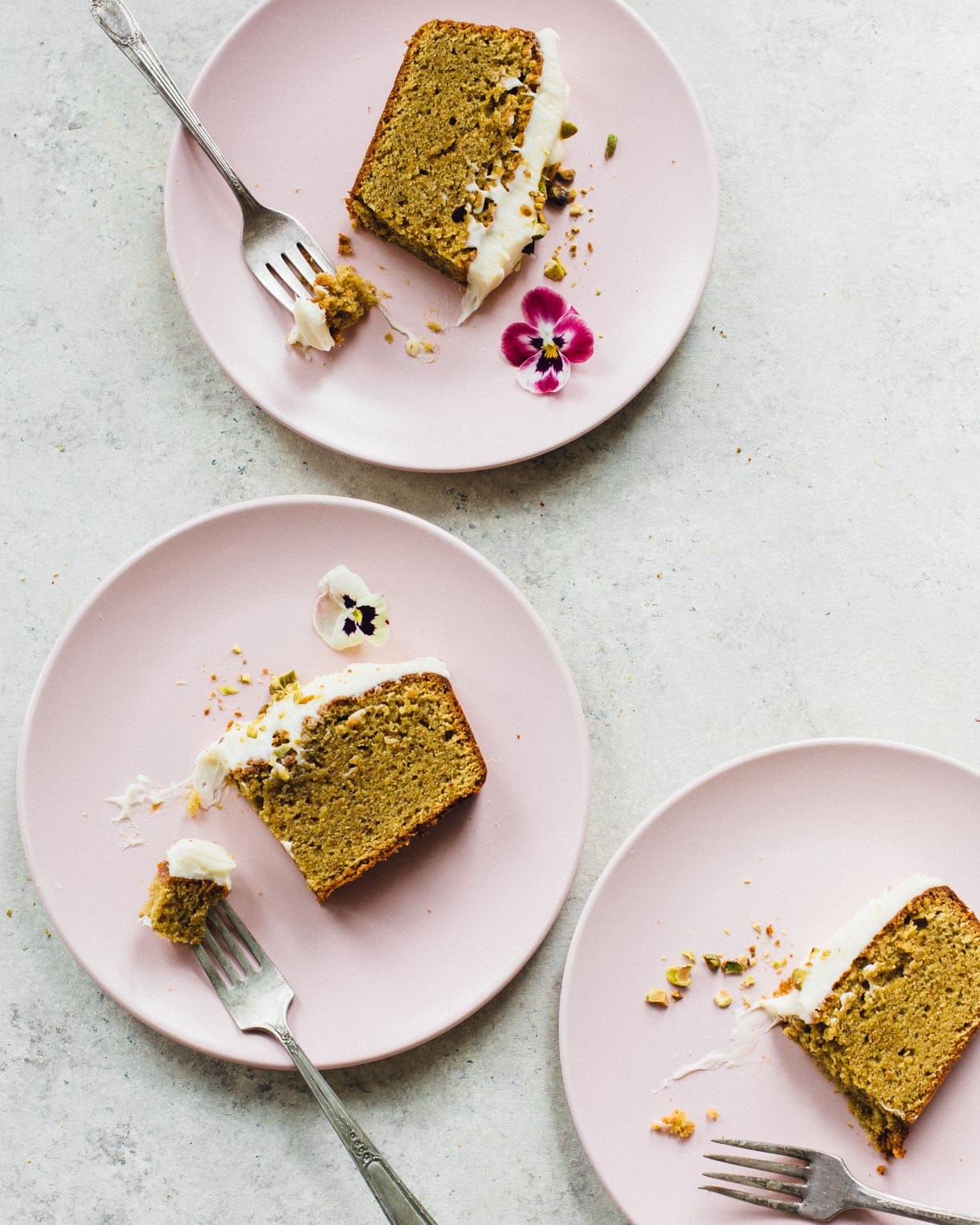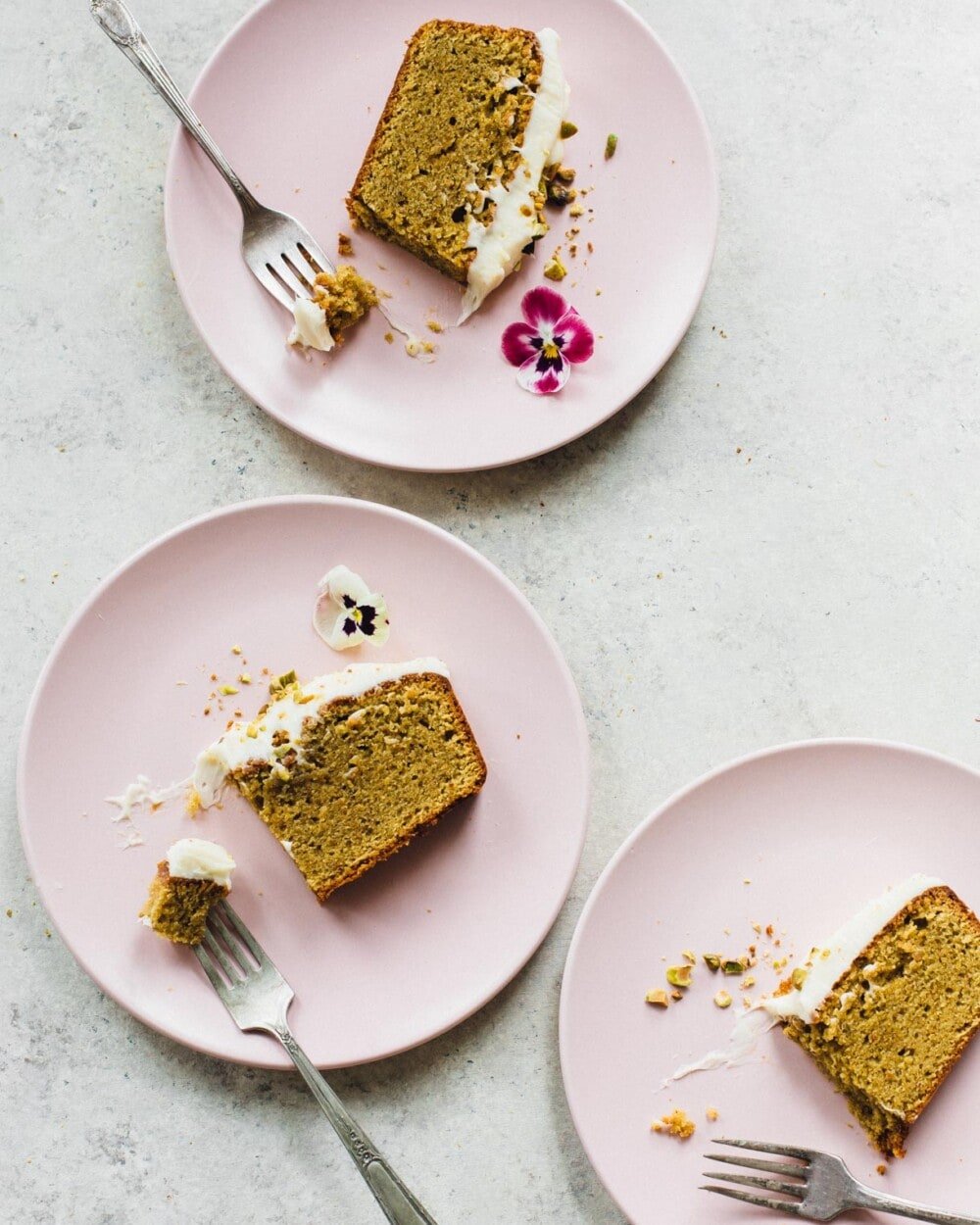 About this Gluten-Free Pistachio Cake:
Warmly spiced with cardamom, buttery and tender, it is absolutely good until the last piece. Plush and slightly dense, slicing like a dream. My intentions were to leave it unfrosted, but I've been thinking about cloud-like cream cheese frosting since seeing this one. Lightly sweetened, it adds just the right contrast of tang and creamy to every bite.
I made it the first time assuming the batter would be green, and quickly found out that only happens if you use raw pistachios. The roasty, toasty flavor from roasted pistachios was way too good to abandon, so it's a lovely golden color in its own right.
I'm not sure what I like best about this cardamom pistachio cake…. it's casual loaf pan style, the tender crumb, or the fact that it gets better each day it sits, letting the flavors drift deeper. I'll leave that for you to decide.
Teff Flour in Gluten-Free Baking
As you've seen with some of my other gluten-free dessert recipes, I used ivory teff flour (you can also find brown teff flour, but the ivory is wonderful when you don't want the the finished product to be darker or color of other ingredients to be overshadowed) and tapioca starch, making it gluten-free.
It's the grain component in this pistachio cake, and has enough starch to produce elasticity, without gums. It also has a natural nutty sweetness, perfect for baking. Teff flour has a very fine, soft texture (shockingly comparable to all-purpose flour) which works so well in cakes.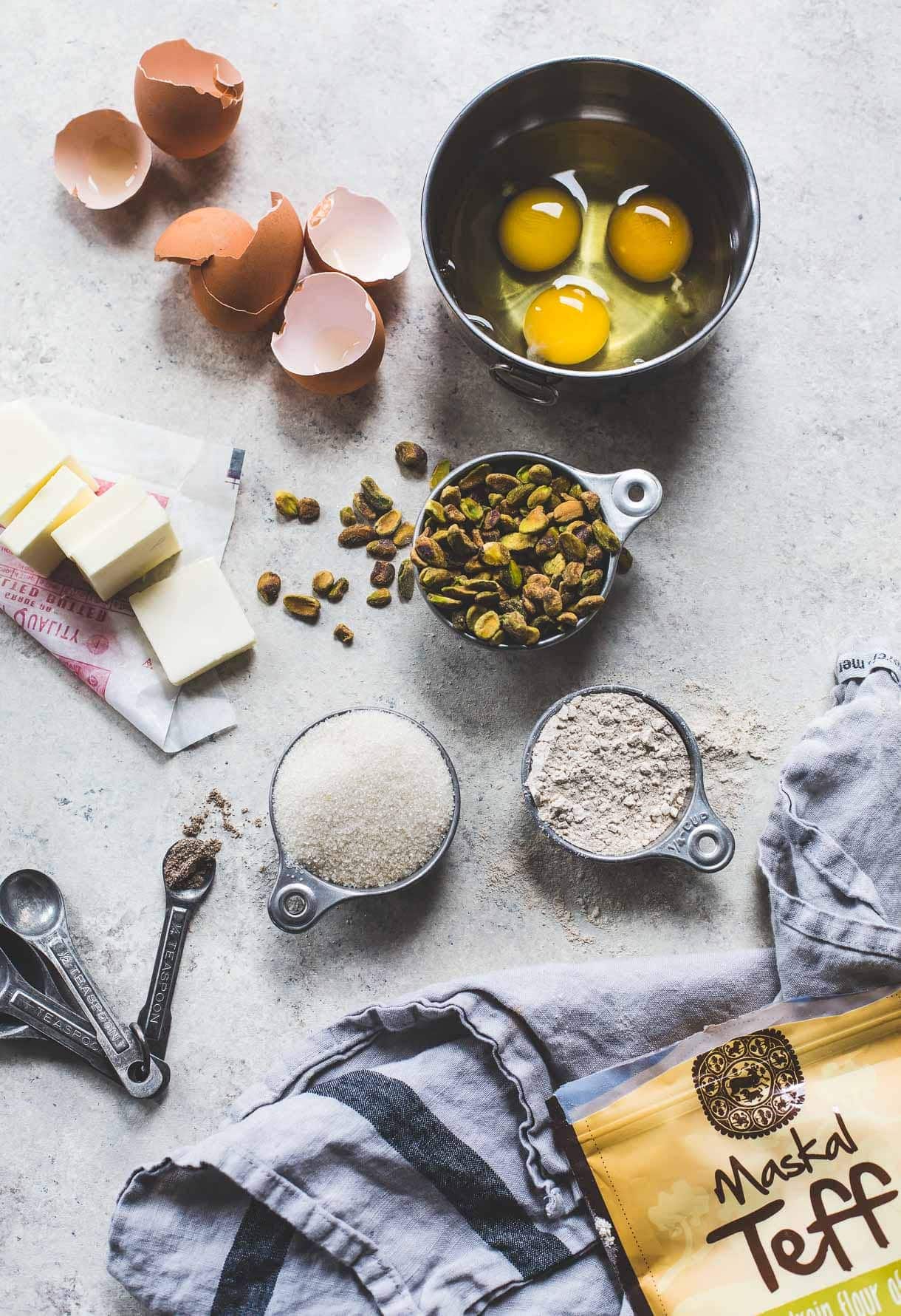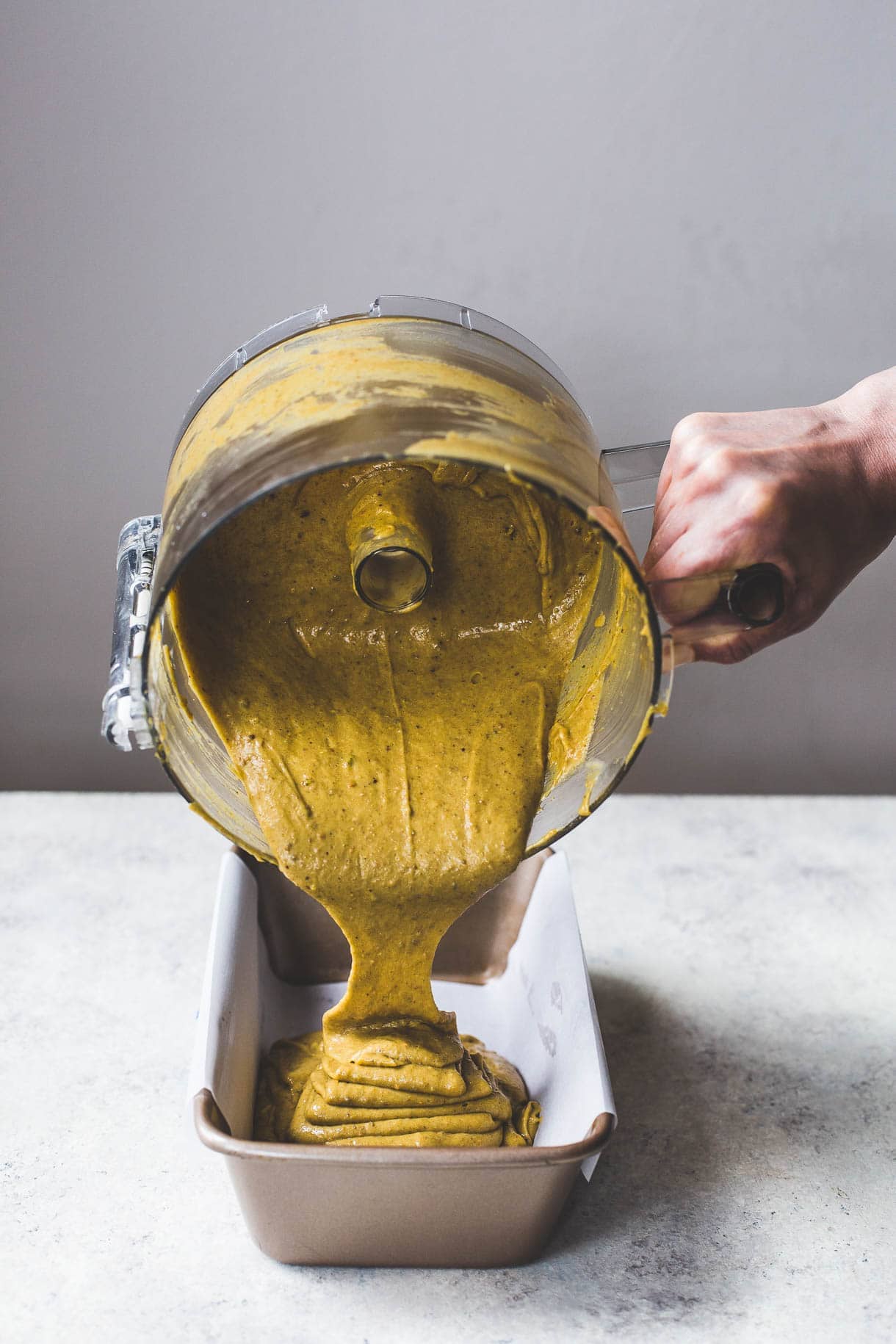 About Being Childless, By Choice:
As women, we all have a story regarding children. Whether we we have them, long to have them, have lost them, or choose not to have them. There is admiration, love, and courage behind each of those situations. This is my story.
I had an inkling from a young age that I would be childless. While the other neighborhood girls fought over who got to hold the newest addition to the block, I let one of them have my turn. The little peach fuzz head and tiny feet peaking out fro the blanket were cute, but I wasn't all that interested. As a teenager, I babysat for family friends, but the feeling of being trusted and earning money was where my satisfaction came from, not the caregiver role. And while my high school girlfriends were planning their husbands, the kind of house they'd live in, babies names, and how old they'd be when each piece of the puzzle took place, I was breaking up with my long-term boyfriend, knowing we needed to let each other go in order to fully experience college (in different states).
I can remember the exact moment I told my parents I wasn't going to have children. We were sitting in an airport on our way to Florida for a college golf tournament, and at 19, I stood firmly on my feelings. They both looked at me in shock, disappointment, and maybe even a little anger. Not having children wasn't the norm, which for a family who lived in very logical order and societal standards, didn't sit well. Their legacy wouldn't be carried on by me, and I'm sure there was some thinking about themselves, wanting to be grandparents.
"How can you be certain right now? What are you going to spend your time on? Why would you want to forgo such a beautiful experience? Who's going to take care of you when you get older? What if you fall in love with someone and they want to have children?
You'll change your mind. It'll happen just one day, like a light bulb.
You just need to meet the right guy.
And you'd be such a good mom."
That might be true, but only if I actually wanted to be a mom.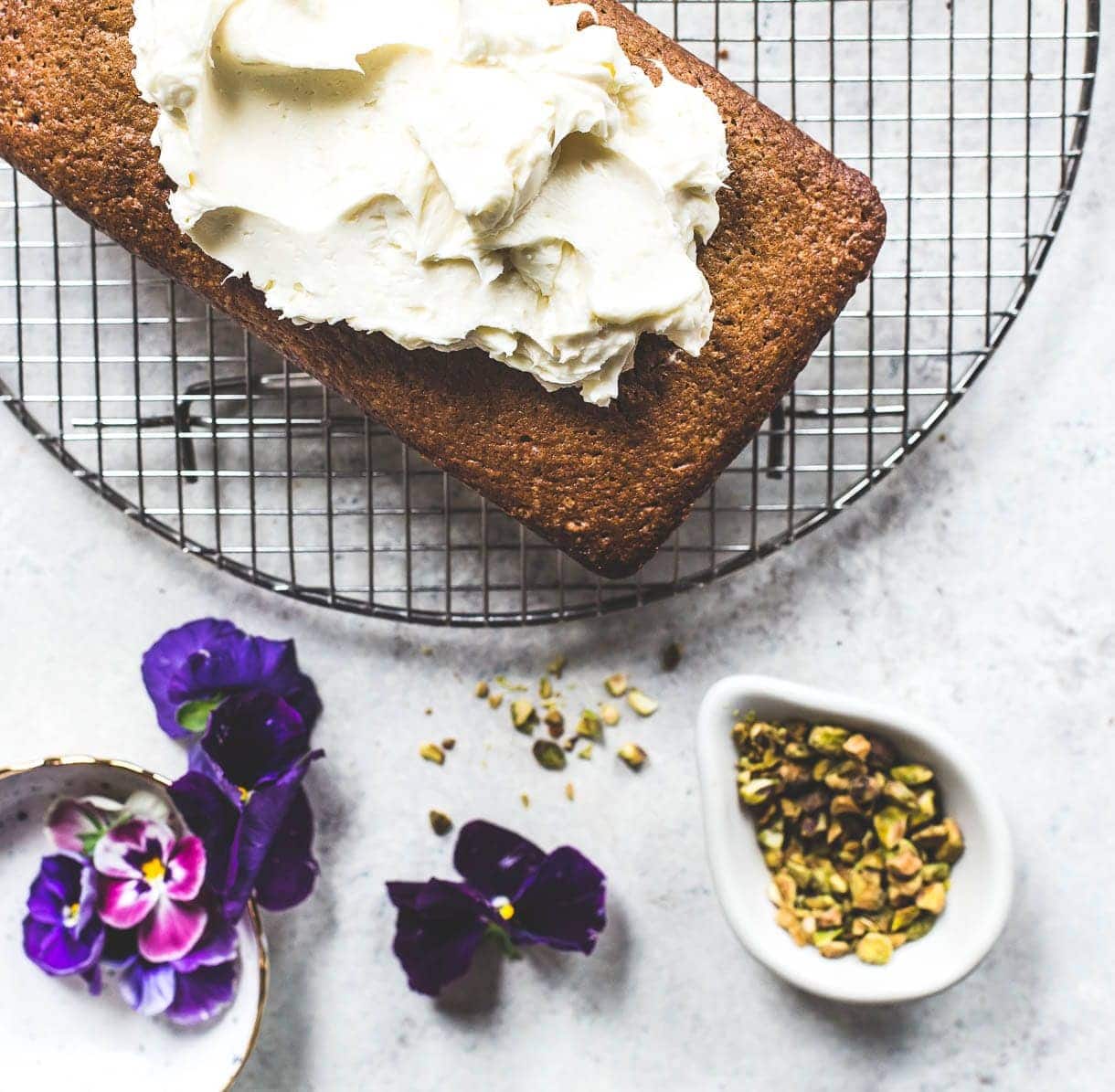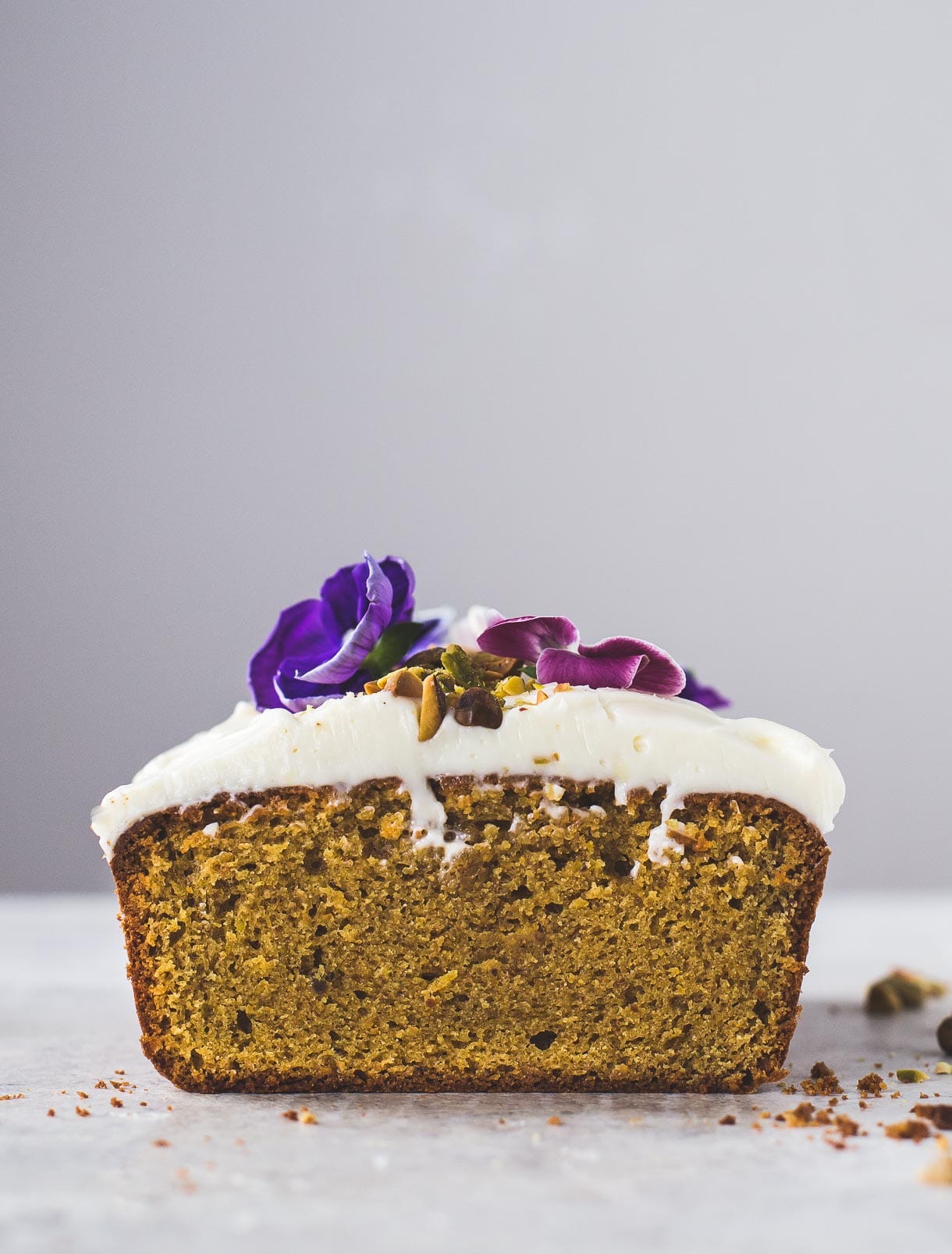 That desire has never been there. It didn't come with time. Or meeting the right man. Or a lightbulb moment. It doesn't make me a better or worse woman. It just makes me, me. And maybe you, you.
Losing my independence has always been at the heart of the matter. Selfishly, I want to live my life on my time and fulfillment instead of making sure someone else is taken care of. I want to be able to travel at the drop of the hat, and make spontaneous decisions. I want to be able to focus on whatever priority needs attention at any given time – whether that be health, relationships, hobbies, my job, or simply what makes me happy. I want to be financially responsible for only myself.
I sometimes feel ashamed, knowing there are many women who desperately want to get pregnant but can't, and then there's me who chooses not to. But I remind myself that whatever our story regarding children is, it is our own. A bond we have as women, and one I believe leads us to be supportive towards one another, whether the time calls for empathy, joy, or acceptance.
xo,
Amanda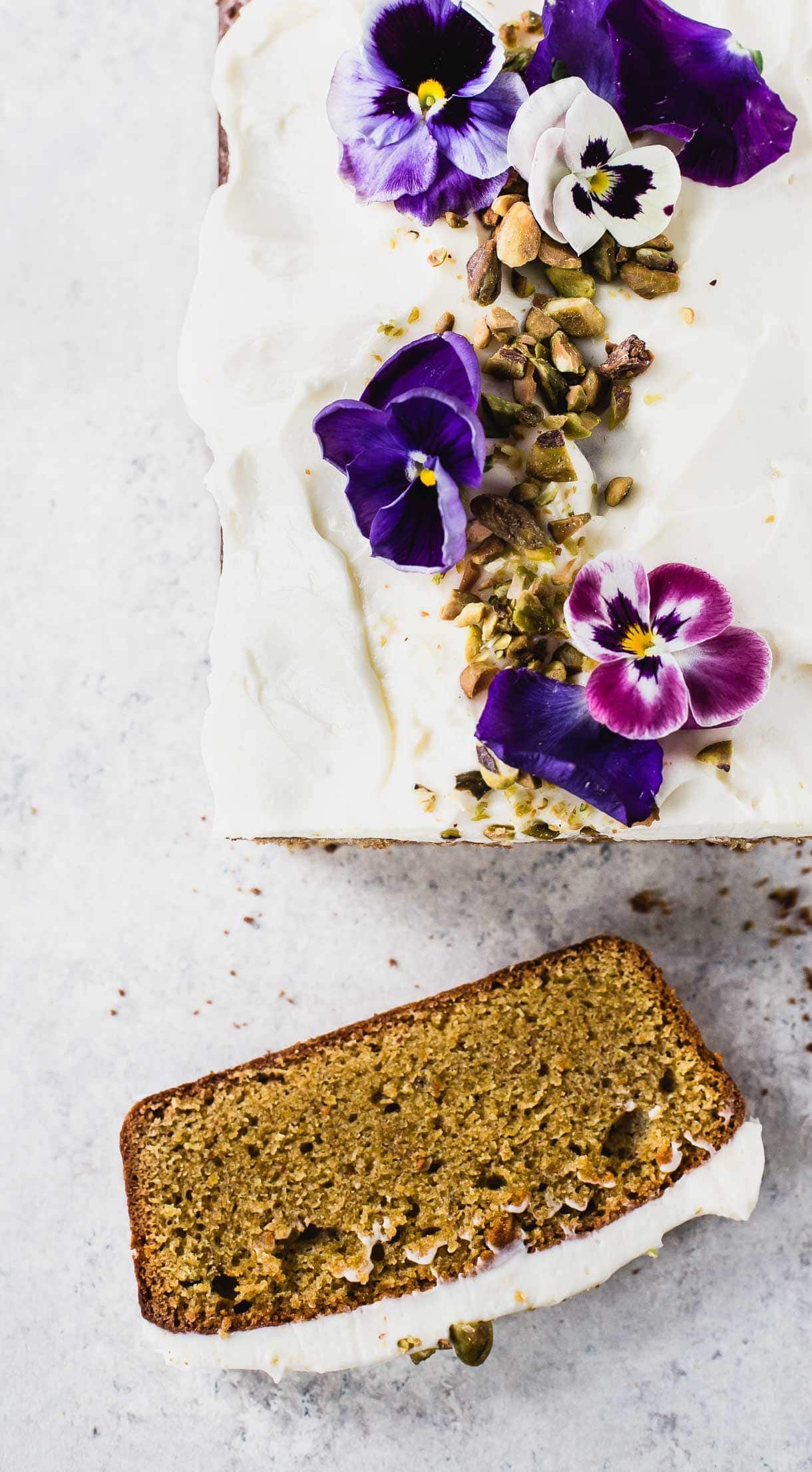 More Gluten-Free Cake Recipes:
Cream Cheese Frosting
6

ounces

cream cheese,

softened

4

tablespoons

unsalted butter,

softened

1/2

cup

powdered sugar
Preheat oven to 325 degrees F. Line the bottom and long sides of a loaf pan with a sling of parchment paper. Coat paper and exposed short sides of loaf pan with nonstick spray or butter.

In a food processor, grind pistachios, sugar and salt together until as powdery as you can get them without it turning to paste. Add butter and blend with pistachio mixture. It will get lumpy, then turn into a ball, but just keep running the machine until the mixture loosens up and it is one consistent mixture. Add eggs, one at time, blending briefly between each, scraping down sides as needed. Add milk, blend to combine. Add vanilla extract, baking powder and cardamom, blend to fully combine, scraping down bowl. Add flour and tapioca starch, pulse just until it disappears.

Pour batter into prepared pan and spread top smooth. Bake for 50-55 minutes, looking for a toothpick inserted into the center of the cake to come out clean and then, do a second check near the top. Let cake cool in pan on rack for 10 minutes, then run a knife around cake and transfer to cooling rack. Let cool completely.

To make frosting, beat cream cheese and butter together with a hand mixer. Slowly add in powdered sugar and continue beating until fluffy. Spread onto cooled cake, and top with additional crushed pistachios and optionally, edible flowers.