Canning fruits and vegetables is delicious, rewarding, and easier than you'd think! Bottle up all of your favorites by making jam, jelly, salsa, pickles, or fruit butter. You'll preserve all the goodness of you harvest so you can enjoy it all year long. In this post, you'll find instructions on water bath canning and 10 amazing recipes like Roasted Tomato Salsa, Hot Pepper Jelly, and Fig Jam!
Canning is a delicious hobby that allows you to savor your favorite fruits and vegetables throughout the entire year, rather than just when they're in season! From apples to tomatoes, and fresh figs to peppers, these canning recipes will preserve the harvest for you by way of jam, salsa, jelly, and pickles.
If you're looking for a few easy recipes that last a month or so in the fridge without canning, try this Rhubarb Fig Jam or Cherry Tomatoes Preserved in Olive Oil!
How To Water Bath Can:
Although water bath canning may seem intimidating, it's actually quite easy once you try it. In its basic form, you're simply making a recipe, then heating jars in very hot water, filling the hot jars with the food, and setting them back into the very hot water for a set processing time.
High acid foods are processed in the boiling water bath canner, ensuring the safety of the preserved produce by destroying harmful molds, yeasts, and some bacteria. It's important to follow the recipes exactly as written because their acidity and safety has been tested.
Prepare the ingredients for the recipe you will be making. While this is happening, you'll simmer your clean canning jars in the large stock pot you have for canning, to get them hot.
Proceed with your recipe by cooking on the stovetop as needed. When your recipe is cooked and completed, you'll use your jar lifter to grab a jar out of the water, pouring the water out, then setting on a towel.
Ladle your HOT ingredients into the jars using a funnel, and leave the appropriate headspace in each jar.
Wipe the rim of the jar clean with a paper towel, place the lid on top, then the screw cap on, but do not over-tighten. Continue with all jars.
Place canning jars into your wire rack in the canner (stock pot), and submerge jars into water. Place cover on stock pot. Boil gently for processing time called for in your recipe.
Use your jar lifter to remove each jar, keeping the jar upright the whole time, and set on a kitchen towel.
Let jars sit undisturbed for 12-24 hours. You do not want to disturb the sealing process.
How do I know if my canning jars sealed?
When you inspect lids for seals after the 24 hours, there should be no flex when the center is pressed. Remove the bands and attempt to lift lids off gently with your fingertips. Properly sealed lids will remain attached. If a lid fails to seal within 24 hours, immediately refrigerate the product.
Is Canning Worth the Time?
Absolutely! The ability to taste a summer kissed, fresh tomato in the depths of January because you canned your harvest is invaluable.
By stocking up on in-season fruits and vegetables to preserve, you'll avoid buying them when they are out of season and much more expensive.
Plus, a jar of homemade jam or salsa is a terrific gift you can give! Especially when paired with a loaf of sourdough bread.
A sweet and savory homemade tomato jam with robust flavor from spices like ginger, smoked paprika, and cinnamon and a thick, spreadable texture. No peeling of the tomatoes and no pectin necessary! Uses the water bath canning method to preserve the jam.
Get the recipe
A recipe for canned salsa verde, made from charred tomatillos, peppers, onions, and cilantro. Making this green salsa will be one of the best things you did all summer!
Get the recipe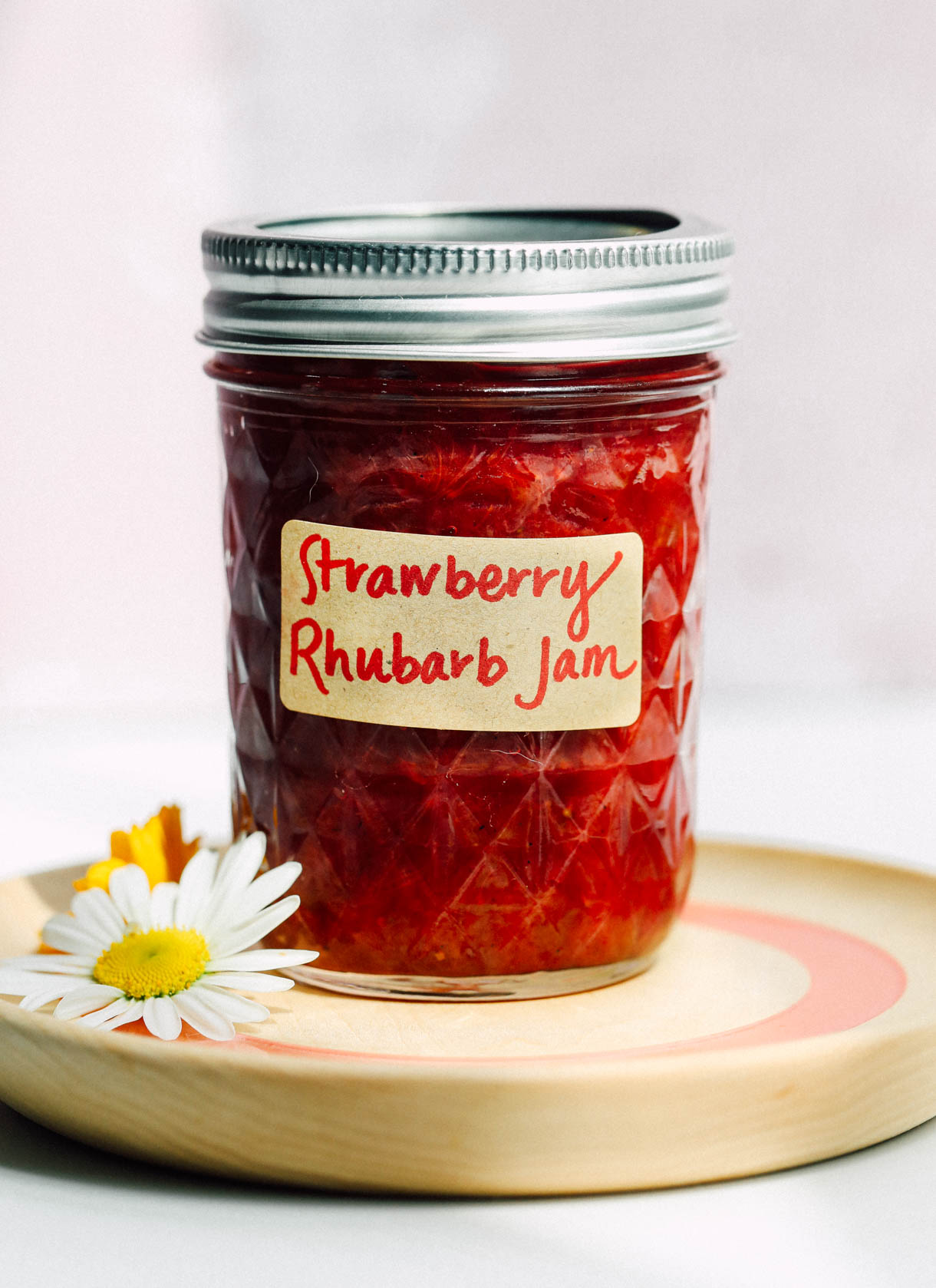 This strawberry rhubarb jam is bursting with sweet and tart flavors, fruit forward and delicious with a hint of vanilla! No commercial pectin is needed to make this jam set. It cooks on the stovetop until thickened with the help of sugar and lemon juice, then water bath canned to be preserved.
Get the recipe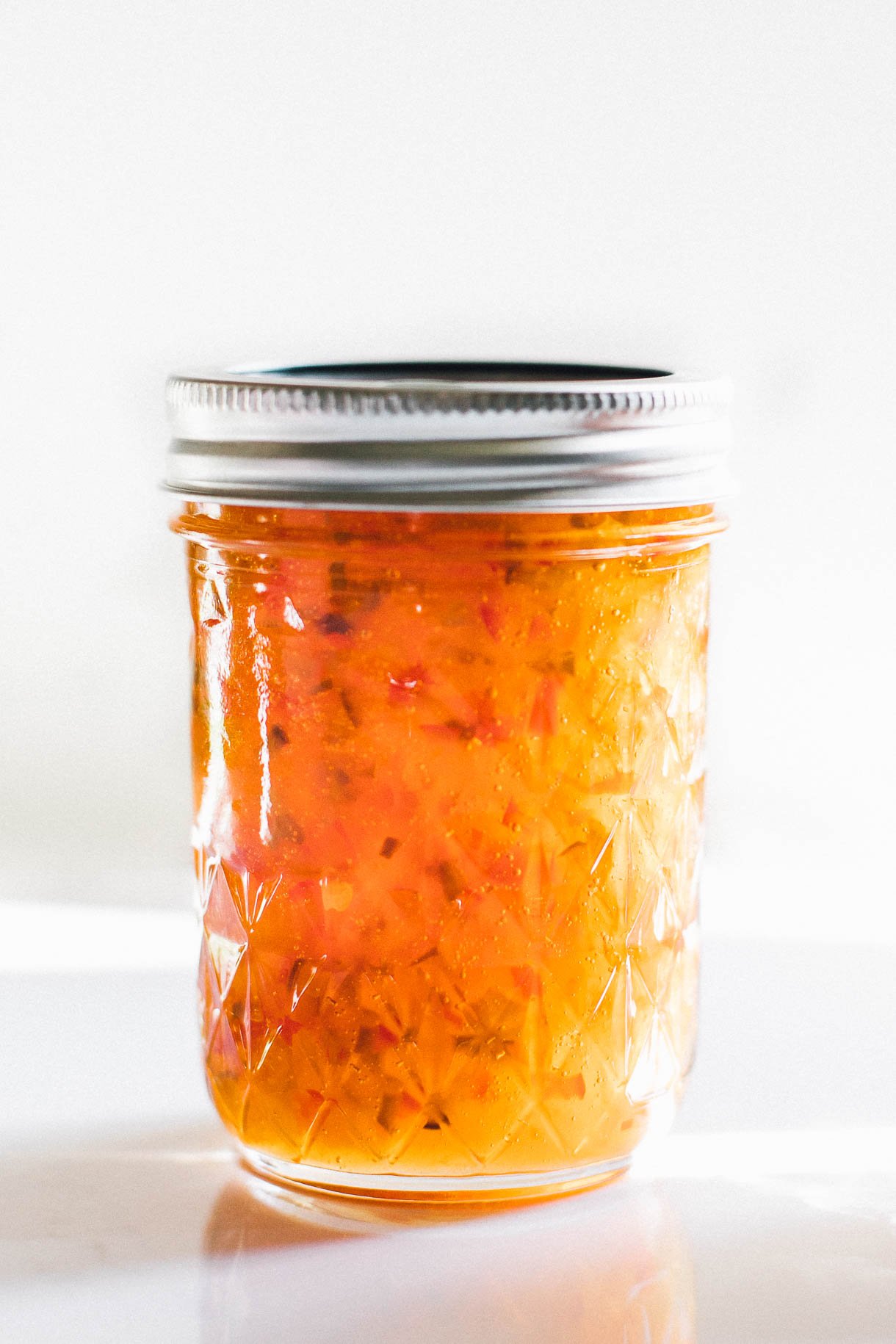 Using the water bath canning method, make your own hot pepper jelly that's just the right amount of sweet and spicy! A classic way to serve hot pepper jelly is on top of cream cheese.
Get the recipe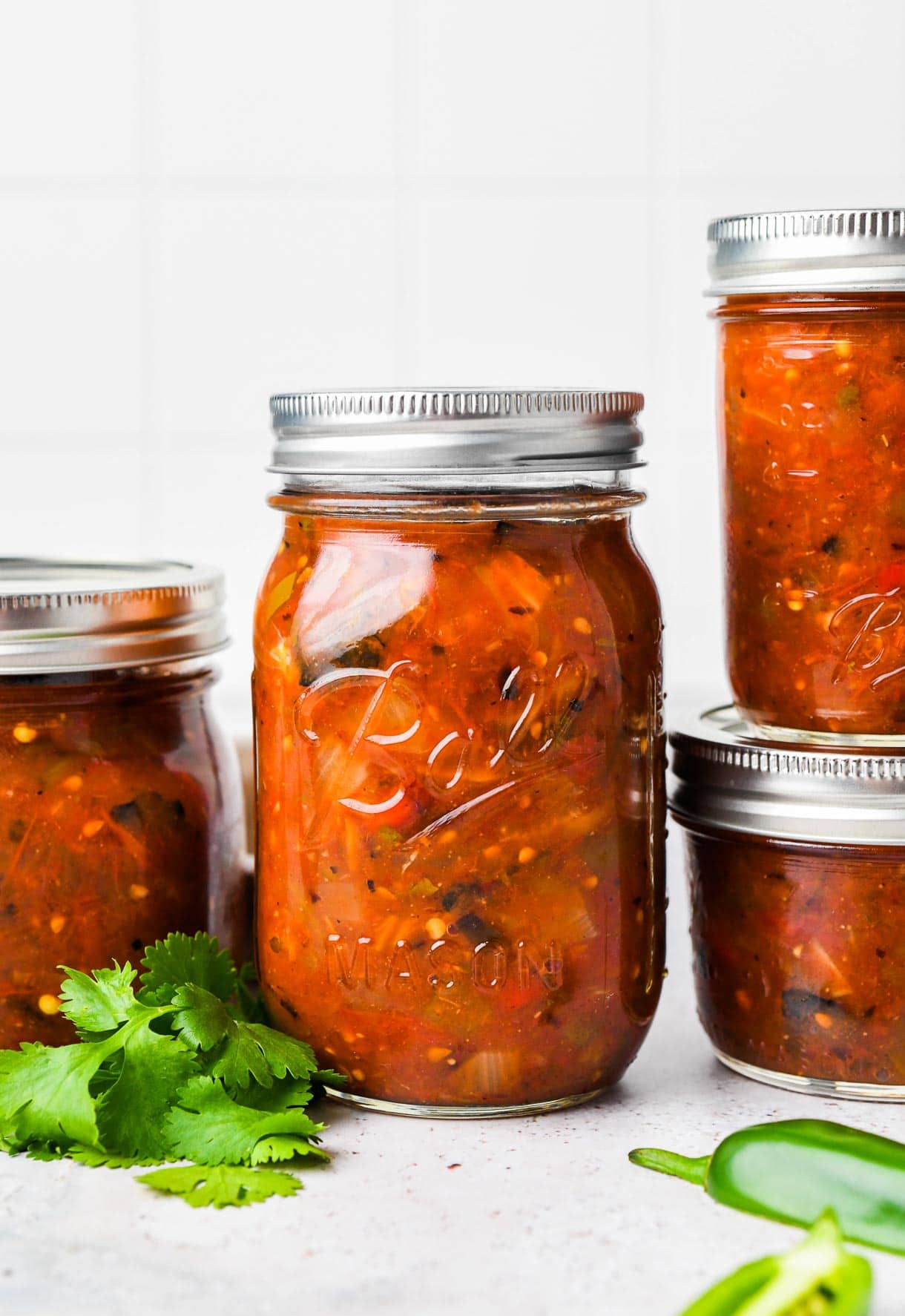 Garden tomatoes, peppers, and onions roast in the oven for ultimate flavor and spice in this salsa canning recipe. It's very easy to make because you don't have to peel the tomatoes!
Get the recipe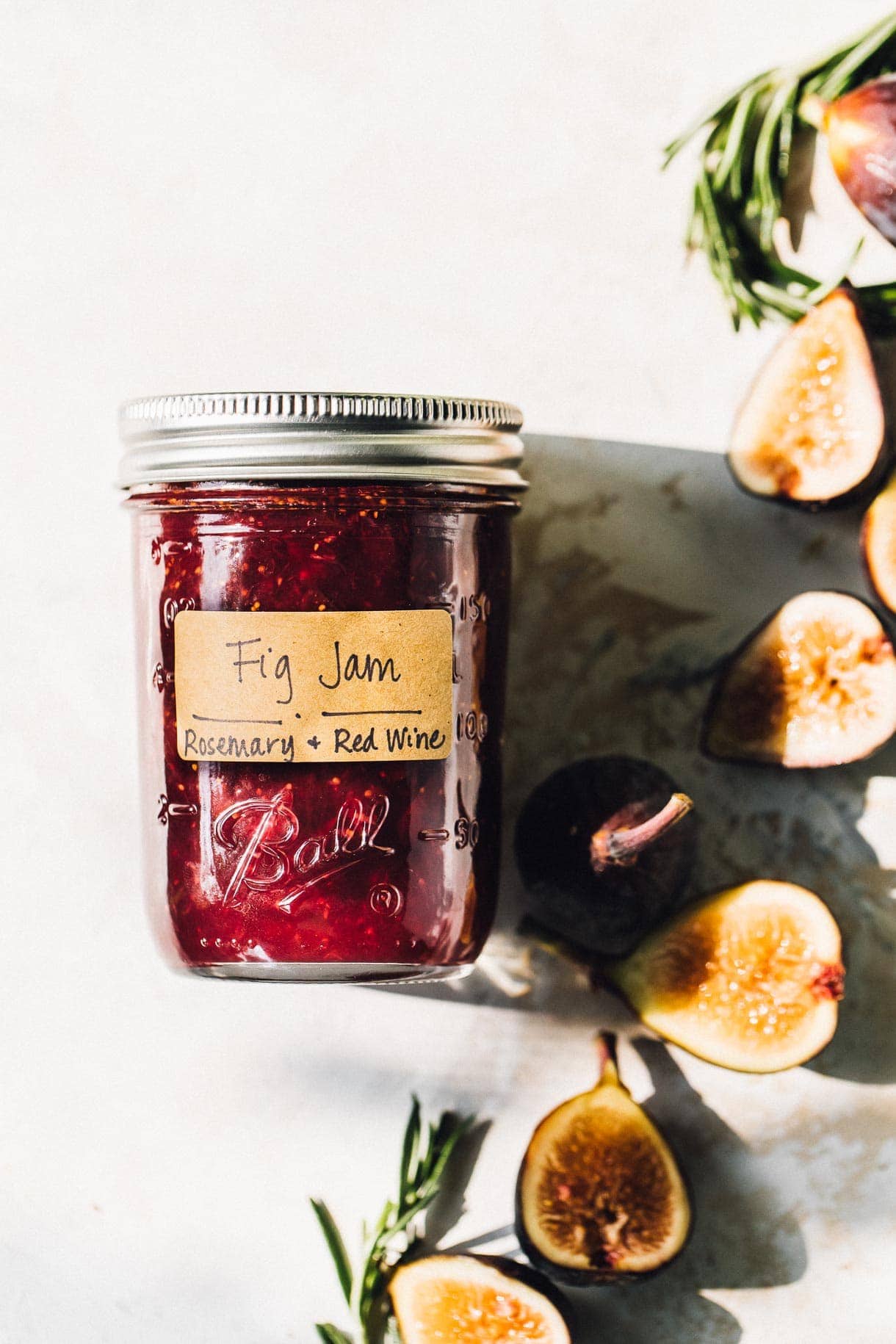 Fresh figs are infused with red wine and fresh rosemary as the jam simmers on the stove. Canning this fig jam lets you savor it for the entire year! Includes water bath canning instructions.
Get the recipe
This spicy plum habanero salsa is infused with tequila for a unique and delicious twist! The tomatoes are roasted to give this salsa a tasty smoky flavor. Uses the water bath canning method.
Get the recipe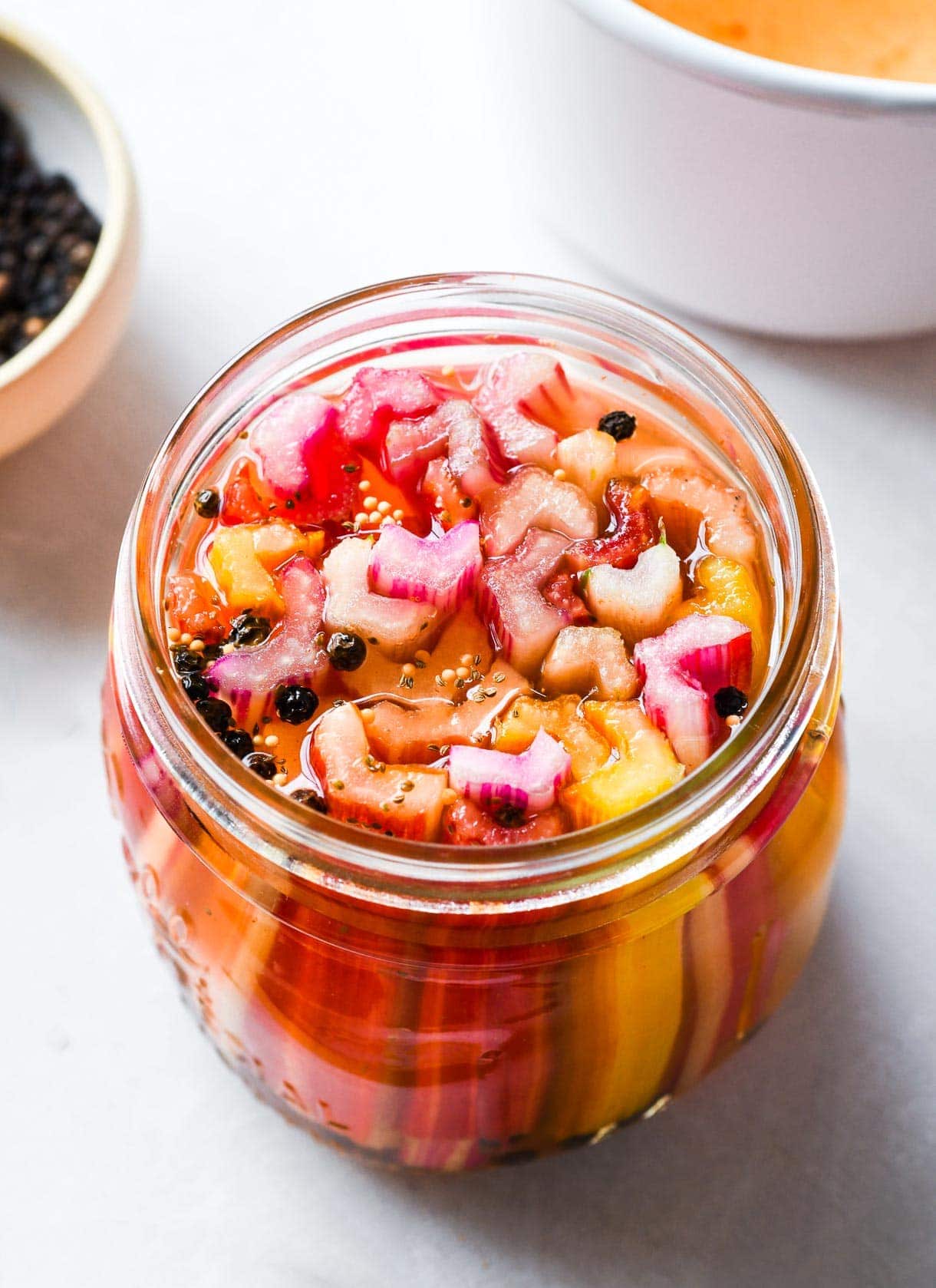 Pickled swiss chard stems are a great way to use all of this nutritious vegetable! These have a crunchy, spicy kick.
Get the recipe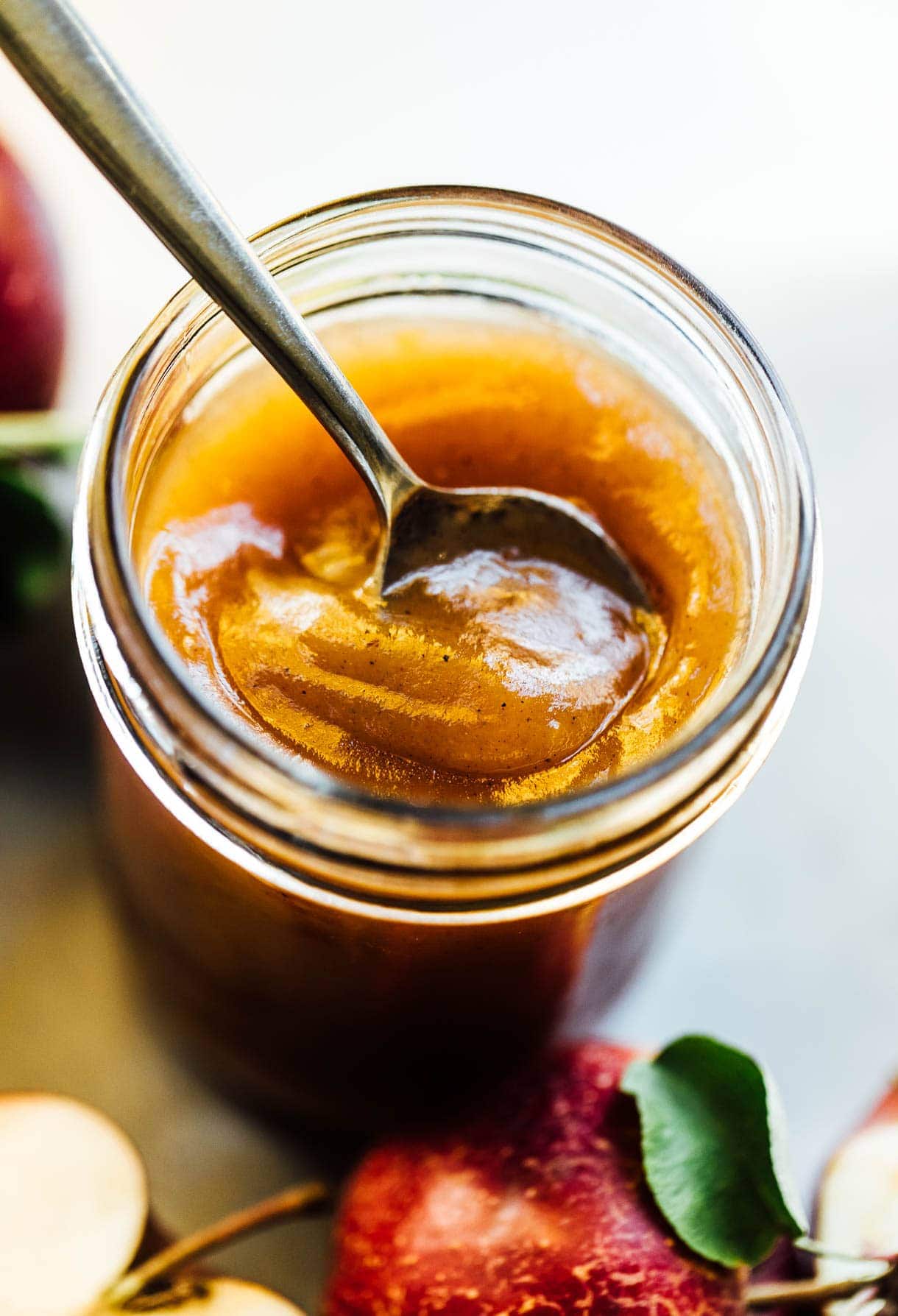 A tried and true apple butter recipe with the smoothest texture and wonderful apple flavor! Apples are simmered, then pureed and cooked down until rich and caramelized. Canning this apple butter preserves it so you can enjoy all year round.
Get the recipe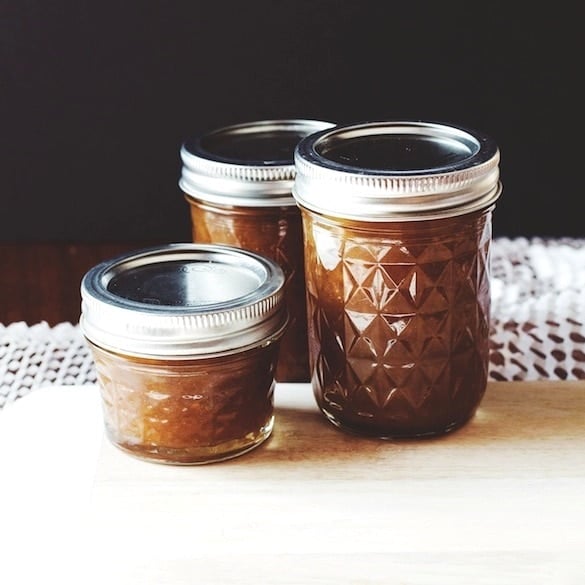 A flavorful, small batch pear jam lightly sweetened with brown sugar, giving it caramel flavor. The cardamom adds warmth and depth, making this a winning jam.
Get the recipe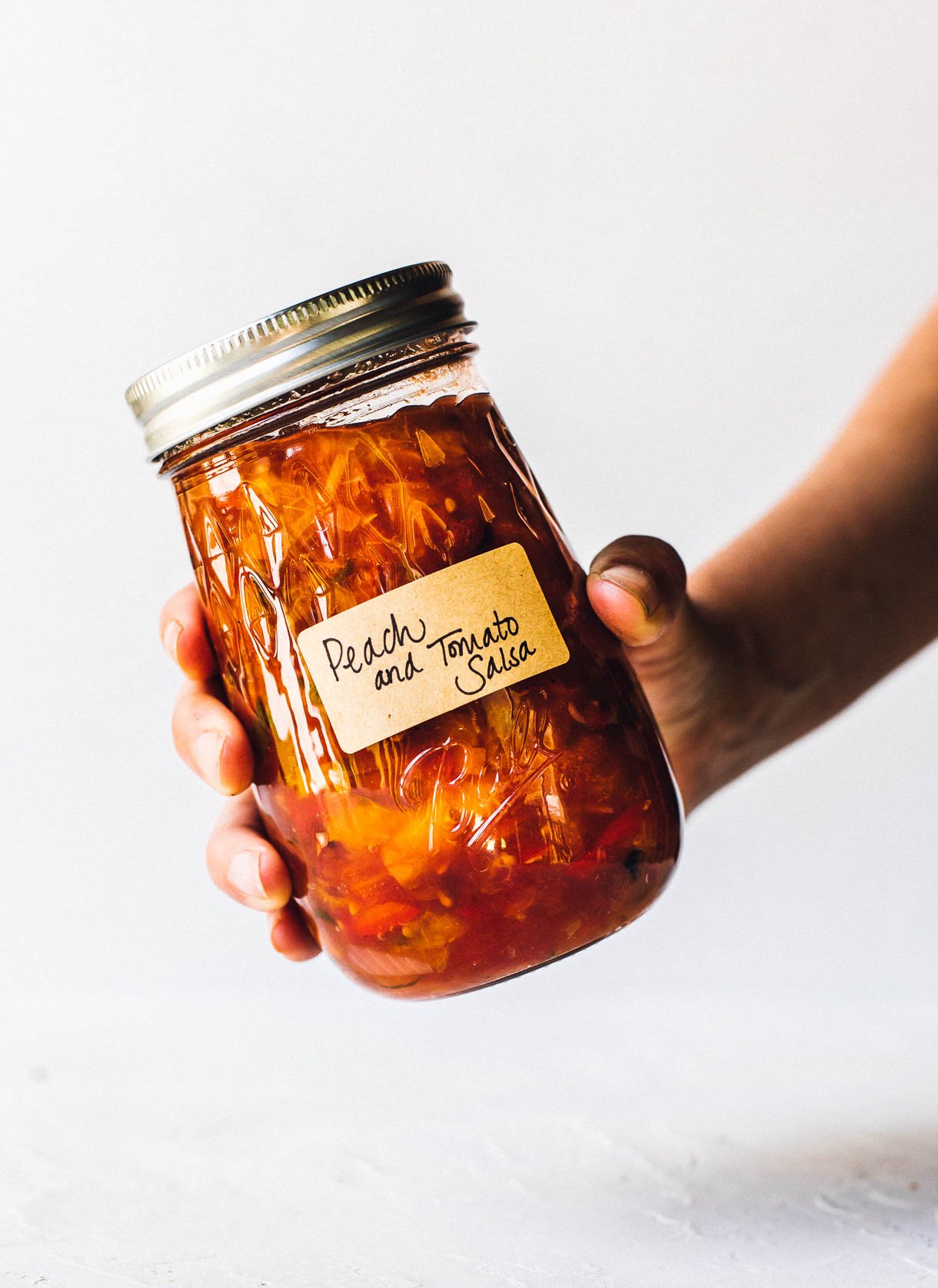 A zesty peach salsa with a little heat to balance the sweet! You'll roast the peaches, tomatoes, and red onion together for extra delicious flavor.
Get the recipe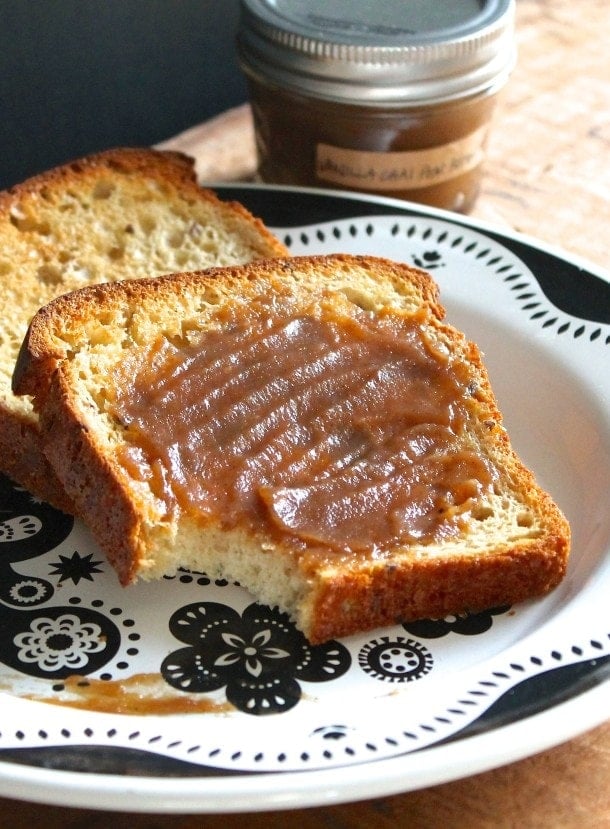 A smooth and delicious pear butter, infused with vanilla beans and chai tea. The pear butter is wonderful on toast or bread, on hot cereal or eat it straight from the jar.
Get the recipe
Savor winter citrus with these easy kumquat pickles! They're bright, tart, and sweet! Leftover kumquat juice can be used as shrub syrup.
Get the recipe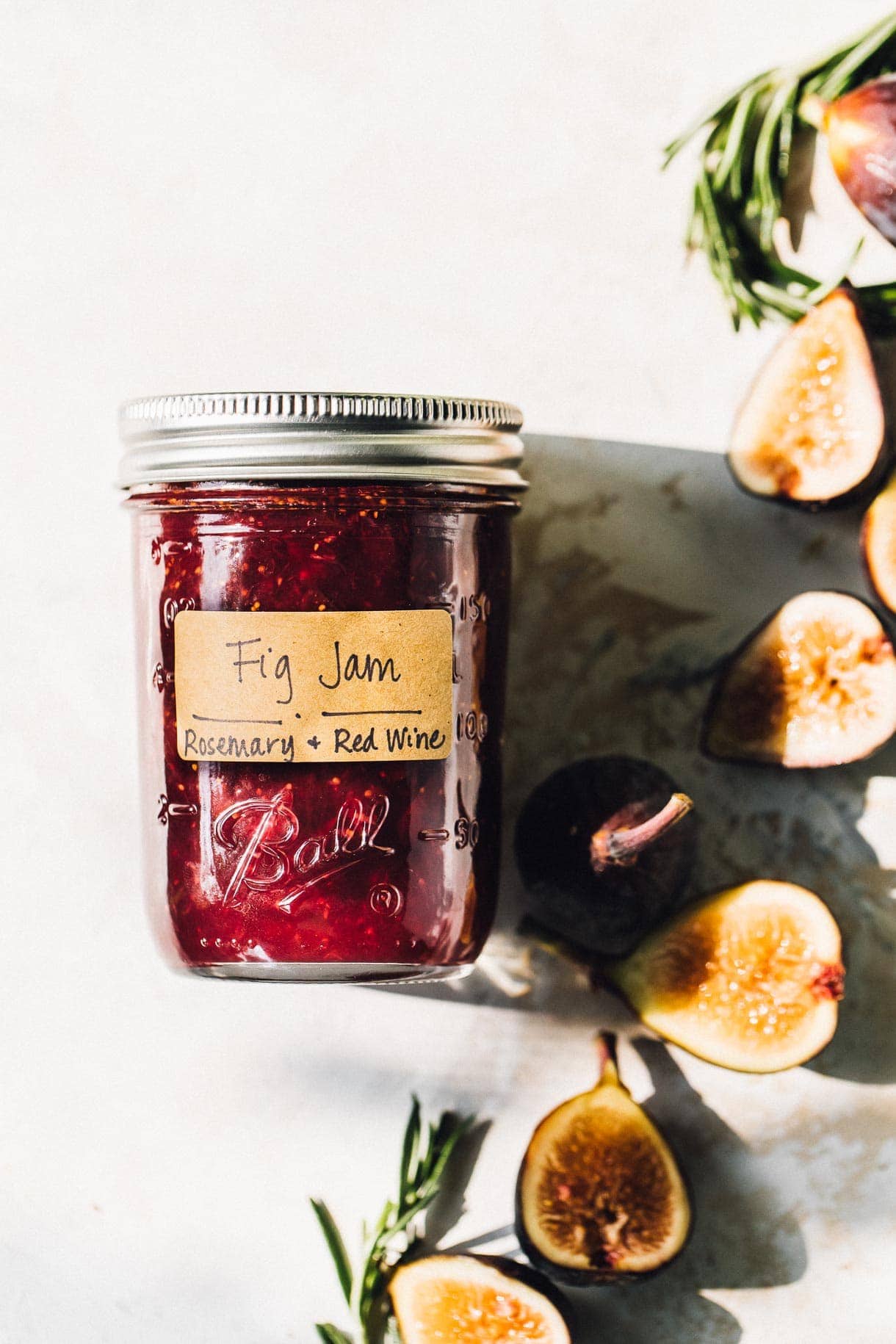 1 1/2

cups

(24 ounces) Merlot or other fruity red wine

2

fresh rosemary sprigs

1

pound

(500 grams) finely chopped fresh figs

3

Tbsp

Ball® Classic Pectin

2

Tbsp

bottled lemon juice

2 1/2

cups

organic cane sugar
Bring wine and rosemary to a simmer in a small stainless steel or enameled saucepan. Turn off heat, cover and steep 30 minutes.

Pour wine through a fine wire-mesh strainer into a stainless steel or enameled saucepan. Discard rosemary. Stir in figs, pectin, and lemon juice.

Bring mixture to a full rolling boil that cannot be stirred down, over high heat, stirring constantly.

Add sugar, stirring to dissolve. Return mixture to a full rolling boil. Boil hard 1 minute, stirring constantly. Remove from heat. Skim foam, if necessary.

Ladle hot jam into a hot jar, leaving 1⁄4-inch headspace. Remove air bubbles. Wipe jar rim. Center lid on jar. Apply band and adjust to fingertip-tight. Place jar in boiling water canner. Repeat until all jars are filled.

Process jars 10 minutes, adjusting for altitude. Turn off heat; remove lid, and let jars stand 5 minutes. Remove jars and cool.