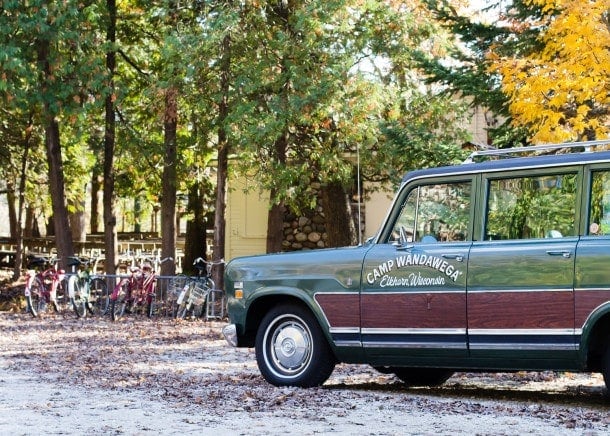 Two years ago I stumbled upon Crista's blog: Peace, Love, Quinoa, then proceeded to chat with her via Twitter about the Minnesota charm she missed, where she lived before moving to Chicago and Denver. She was a hair stylist, I was a marketer, yet we both loved cooking, plants, and fun adventures. When she mentioned she'd be visiting Minneapolis that summer, we met for drinks and dinner, and talked like we'd known each other since high school.
Little did I know that was the beginning of one of my most cherished friendships, and that it would also gain me another amazing friend, Laura.
Nor did I know that the three of us would embark on a roadtrip to southern Wisconsin (fueled by stopping at cheese shops along the way), and spend the weekend "glamping" at Camp Wandawega.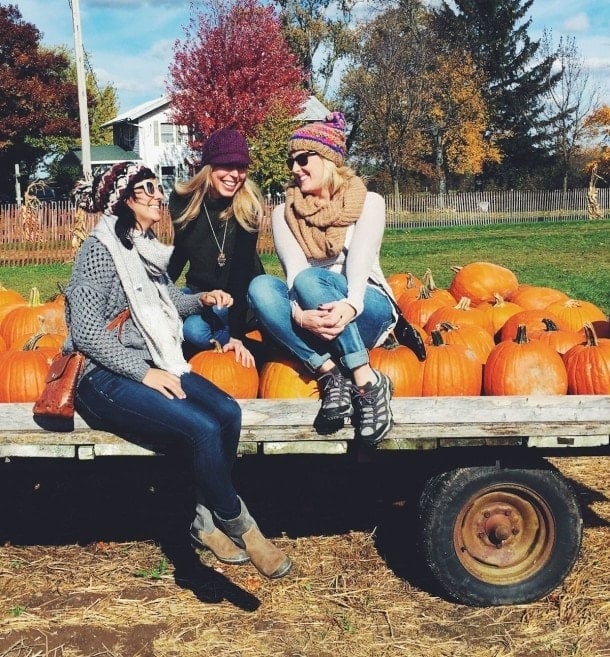 We started planning this glorified camping trip about 4 months ago, as we stalked Camp Wandawega's Instagram account, their Kinfolk collaboration, and several other features like this one on Apartment Therapy. This modern-vintage retreat (which began as a speakeasy in the 1920's) looked and sounded like the best of times, so we jumped on the chance to secure the tiny cabin shown above. (Their main focus is private events, so opportunities to stay as individual guests are only put "up for grabs" on AirB&B as they become available.)
The allure of staying here does not come in the amenities, but in the uniqueness and "once upon a time" feel. A space away from the chaos of the city, the deep history, the old school camp experience, and the memories made while connecting with the ones you're with.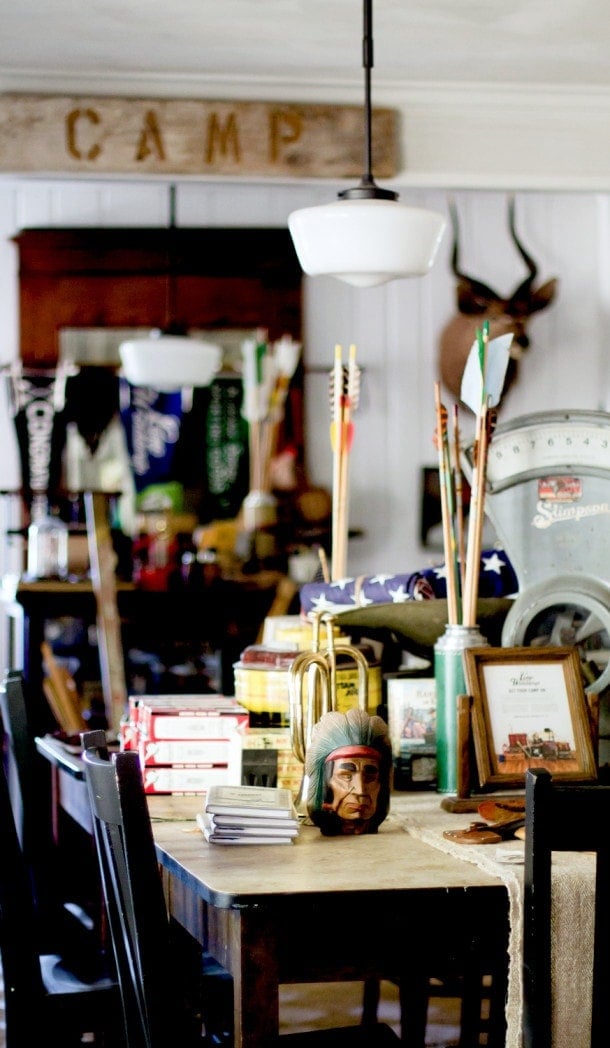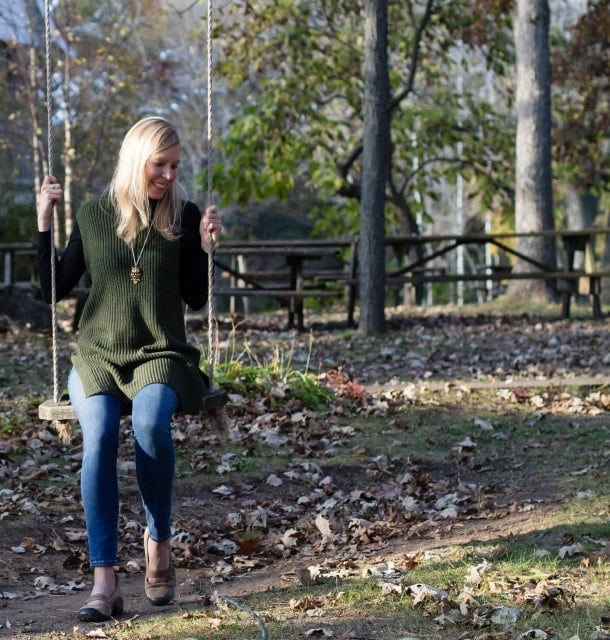 Crista, Laura, and I relished in every part of our weekend, from talking for 3 hours straight about things that happen in your 30's, to catnaps following an afternoon glass of wine, and swinging as high as the sky like children.
Although there was nothing in our cabin besides a set of bunk-beds and a bed (and electricity!), we had a tiny kitchenette all to ourselves, perhaps my favorite part of the entire camp. The white tile, butcher block, and vintage kitchenware stole my heart. As I made with waffles and pour over coffee for the girls – yes, I did haul my waffle maker & coffee supplies along, ….. and this scene depicts the beauty of our shared meal, just as I had hoped for.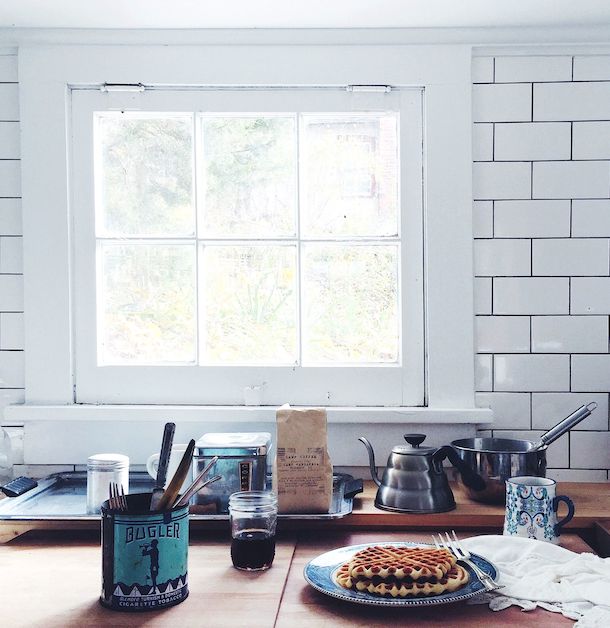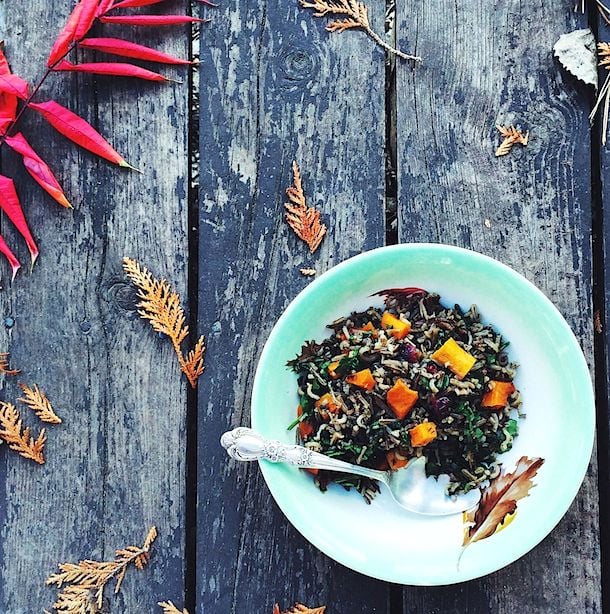 With the glow of autumn shining down on us, we ate this Wild Rice & Butternut Squash salad for lunch and planned our trip into "town", meaning Lake Geneva. Cute and quaint, it's Main Street is lined with small shops, restaurants and plenty of bars – this is Wisconsin after all. ;) We left with a few pieces of new clothes, Crista's vintage lantern, my thrifted owl necklace, and plenty of giggles.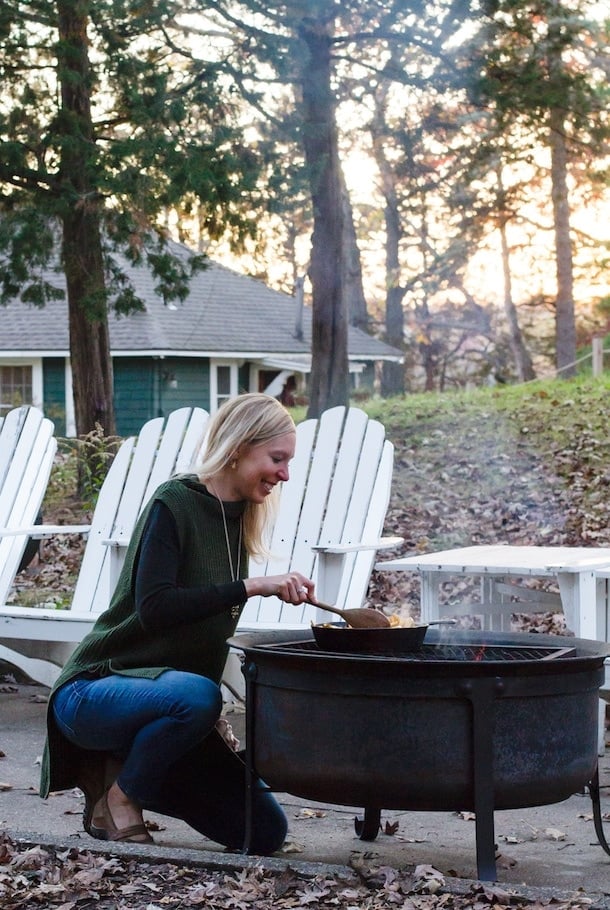 As we wound down each night over dinner and several glasses of wine, there was no where else I would have rather been, far away from our jobs and responsibilities, invested in one another. It made me ponder the light and life that relationships and true connections bring, that without them our lives become quite gray.
People are the color, the light, the soul that add so much to our every day.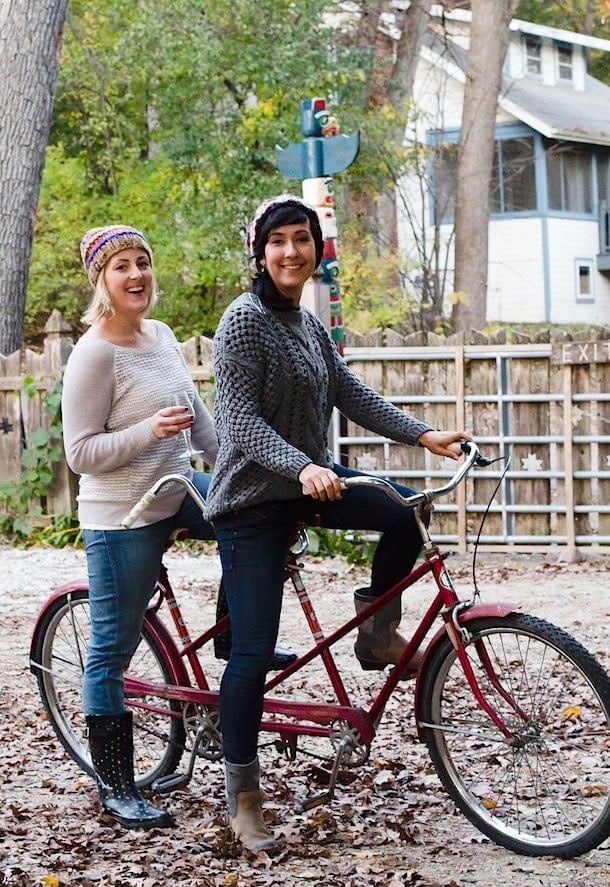 Go explore, go live, go love. And always go home with camp souvenirs. xo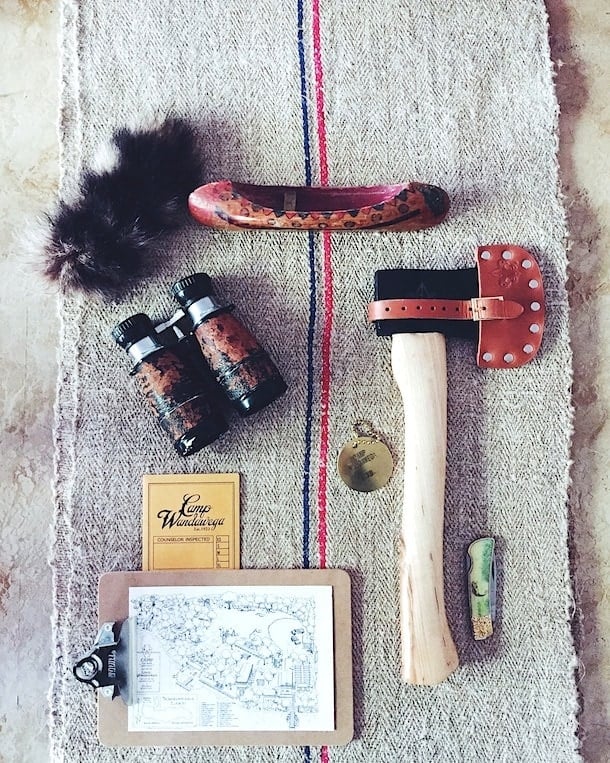 Other scenes and tidbits:
Dreamy vintage living area and bar. That teal…..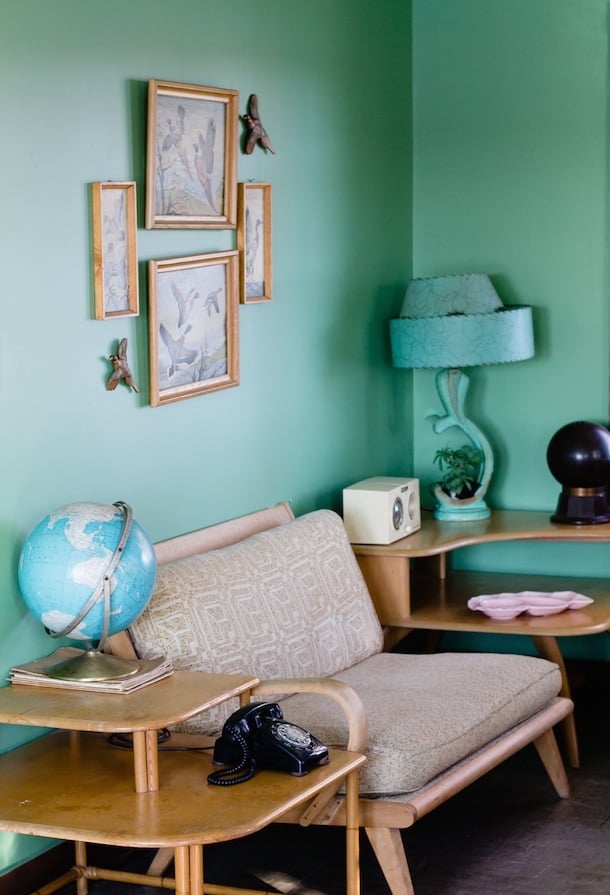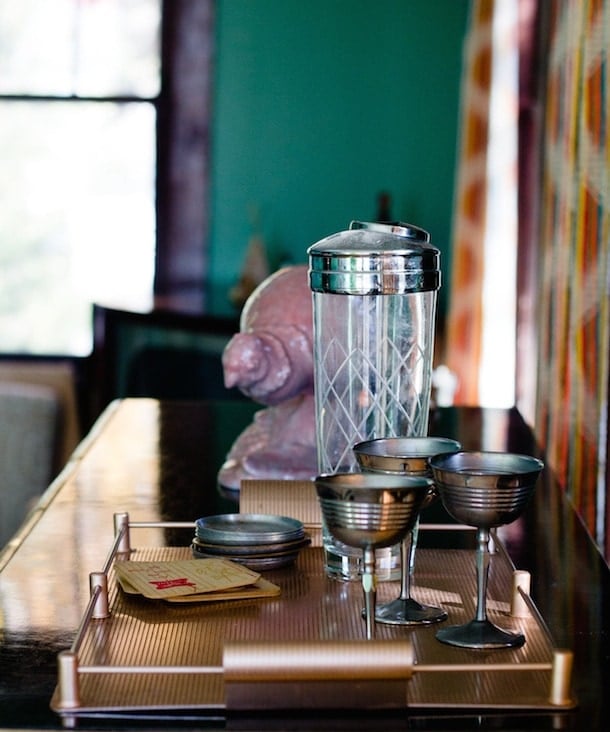 On Sunday morning we went to Quednow's Heirloom Apple Farm, which I had read about in Bon Appetit a few months ago. As humble as the owners were, and how unmarked their tiny plot was, you would have never known they'd received such press. I felt like a kid in a candy store, trying apples that I'd never heard of before, their seeds dating back to the 1840's.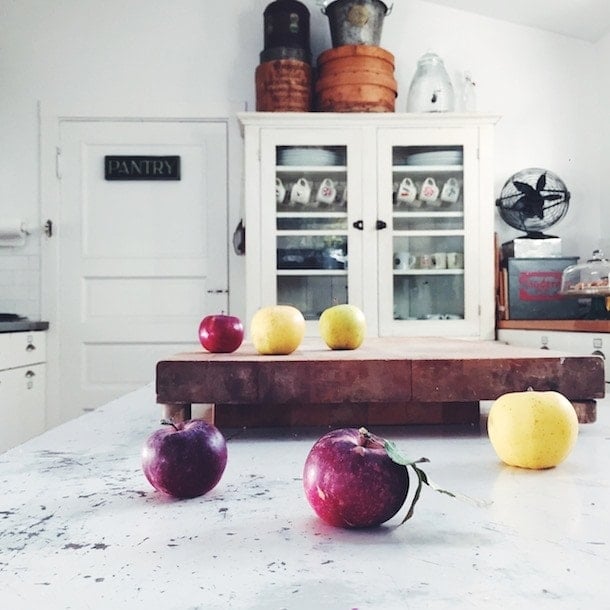 We took a boatload of different varieties along with us and made apple crisp over the fire that night, easily the best I'd ever had, infused with unique flavors and smokiness.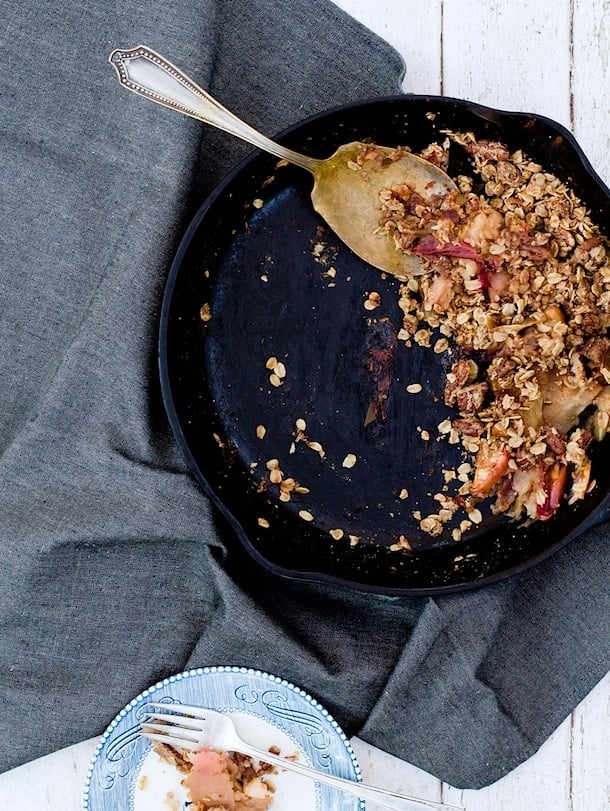 Sweet memories…. until next time.