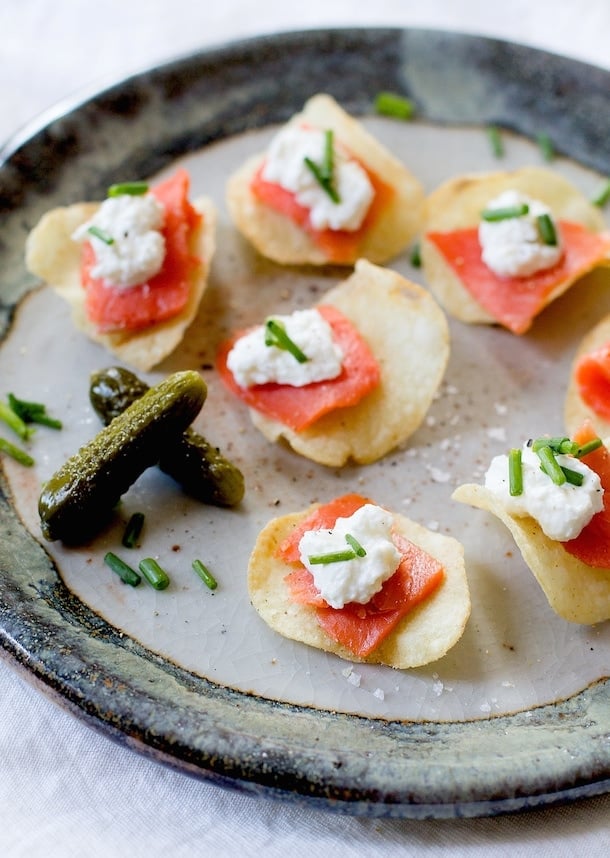 It's been years since I've been sidelined from a bad cold, but a little bug turned into a giant wollop this week. I'm having to miss a special dinner with girlfriends tonight, one last feast with our favorite chef who is on his way out. Grab me a kleenex for those tears, along with another for the runny nose….
I've temporarily lost my sense of smell and taste because of these nasties, such a good reminder of how important each of the five are every moment of the day. They help us experience, understand, delight, and survive in this world.
When I asked myself which sense I'd miss the most, it came down to sight and smell, it was smell. There is nothing else so attached with memories, emotions, and instincts. And when smell is gone, so is taste.
I can't even imagine living in a world like that.
The scent of certain foods can transport me to an exact time and place, and every time it happens, I pinch myself after the deja-vu feeling…
The smell of yeast and flour as I walk through a bakery bring me right back to grandma's kitchen, watching her pull a loaf of homemade, fluffy white bread from the oven.
The forward smell of fermented cabbage reminds has me sitting at my other grandma's table for a Sunday supper of roasted pork, sauerkraut, and dumplings.
Perfectly popped popcorn, the sweet cream butter she drizzled it in, that was Mom & I's bedtime snack.
Hoppy malted milk powder and the not so chocolate smelling Hershey's syrup, and all of a sudden there I am standing on the step stool helping dad make the thickest malts.
Smoky, cured salmon – well, I'll forever think of the conversation I had with the fishermen and fisherwomen of Cordova, Alaska while we shared a salmon feast. The wild salmon I used here is what I brought back from my trip, via Copper River Seafoods, run by Juraj and his sweet wife, Adrianna.
Hence the inspiration for this quick and easy appetizer, perfect timing for the holidays which are right around the corner (already?!).
The horseradish, although not dominant, adds a little extra zip to creamy ricotta, just the right contrast to the crunchy chips. And the chives add a pop of color, along with a little garlic flavor. Instead of the old baked brie and jam play, I say go for these 4 ingredient, colorful beauties.
1/2

cup

full fat ricotta cheese

2-3

teaspoons

prepared horseradish

more if you like it a lot of zip

5

ounces

smoked wild salmon

1

bag of Sea Salt & Black Pepper Potato Chips


finely chopped chives


black pepper for garnish
Mix ricotta and horseradish together. Place one thinly sliced piece of salmon, about 2 inches, (slightly rolled if possible) onto chip.

Then top with a teaspoon of ricotta mixture and a few chives. Enjoy immediately.