These delicious sourdough discard biscuits are extra flaky, buttery, and you need just 5 ingredients to make them! You can literally peel apart the layers, and savor every bite. This recipe is a great way to use up sourdough discard.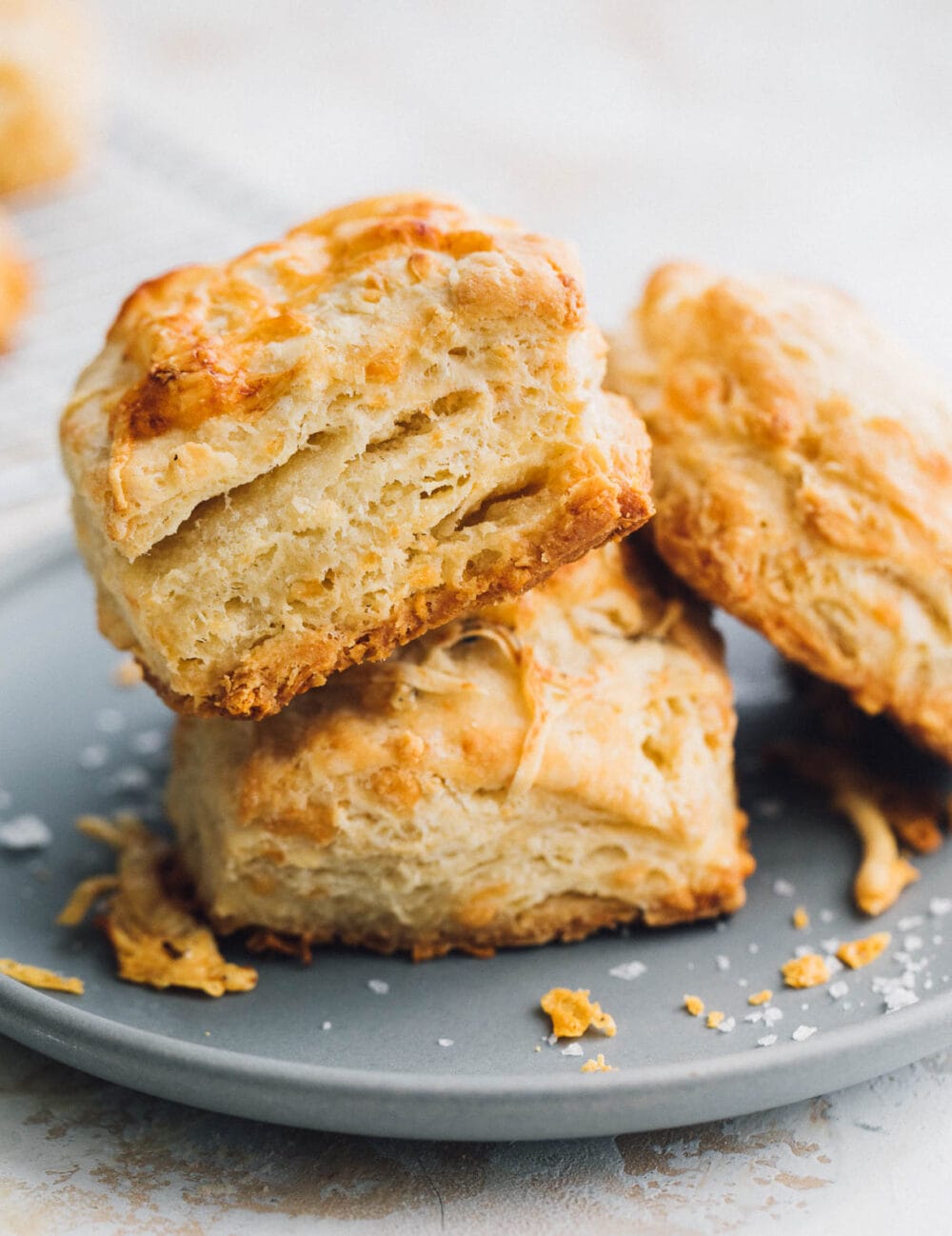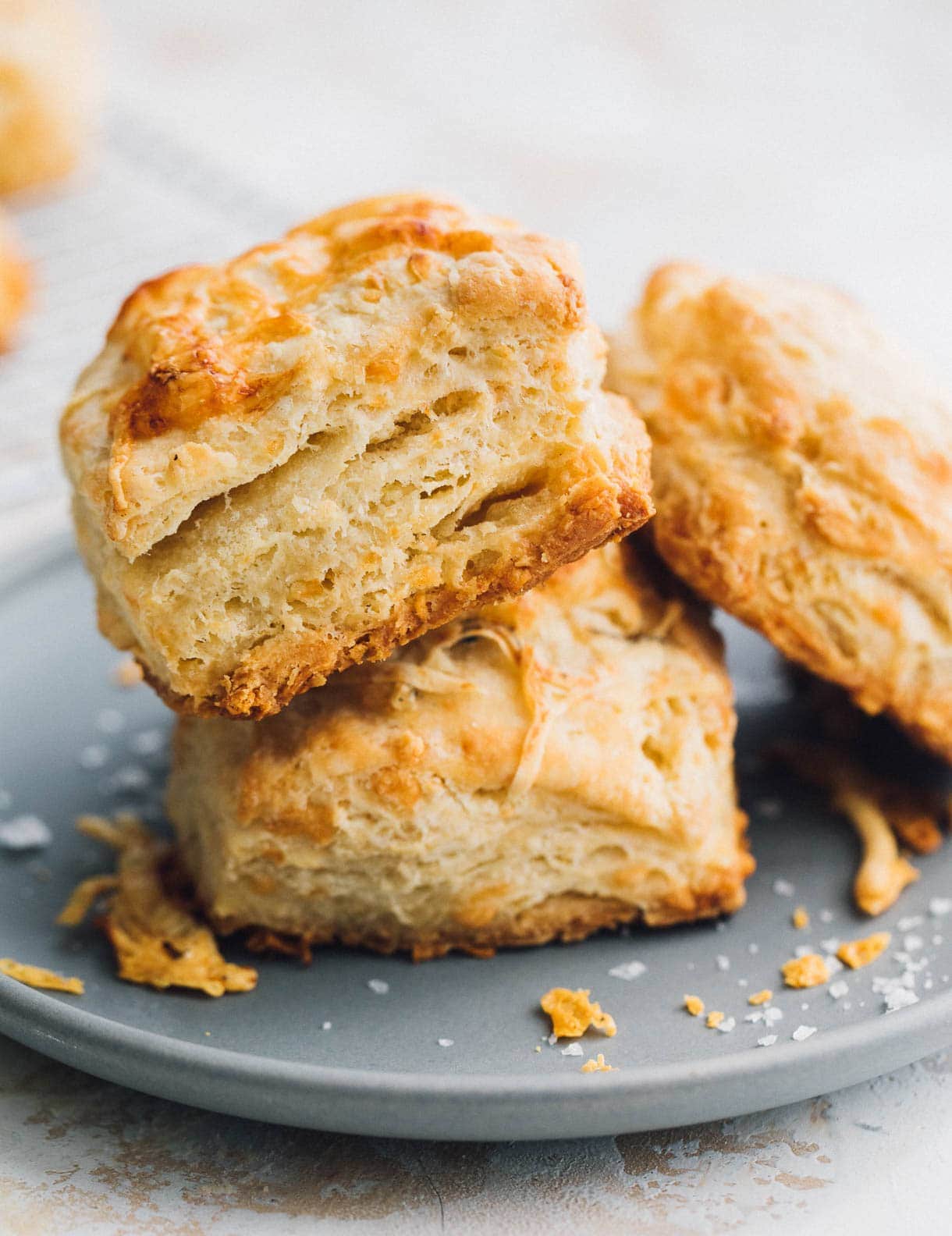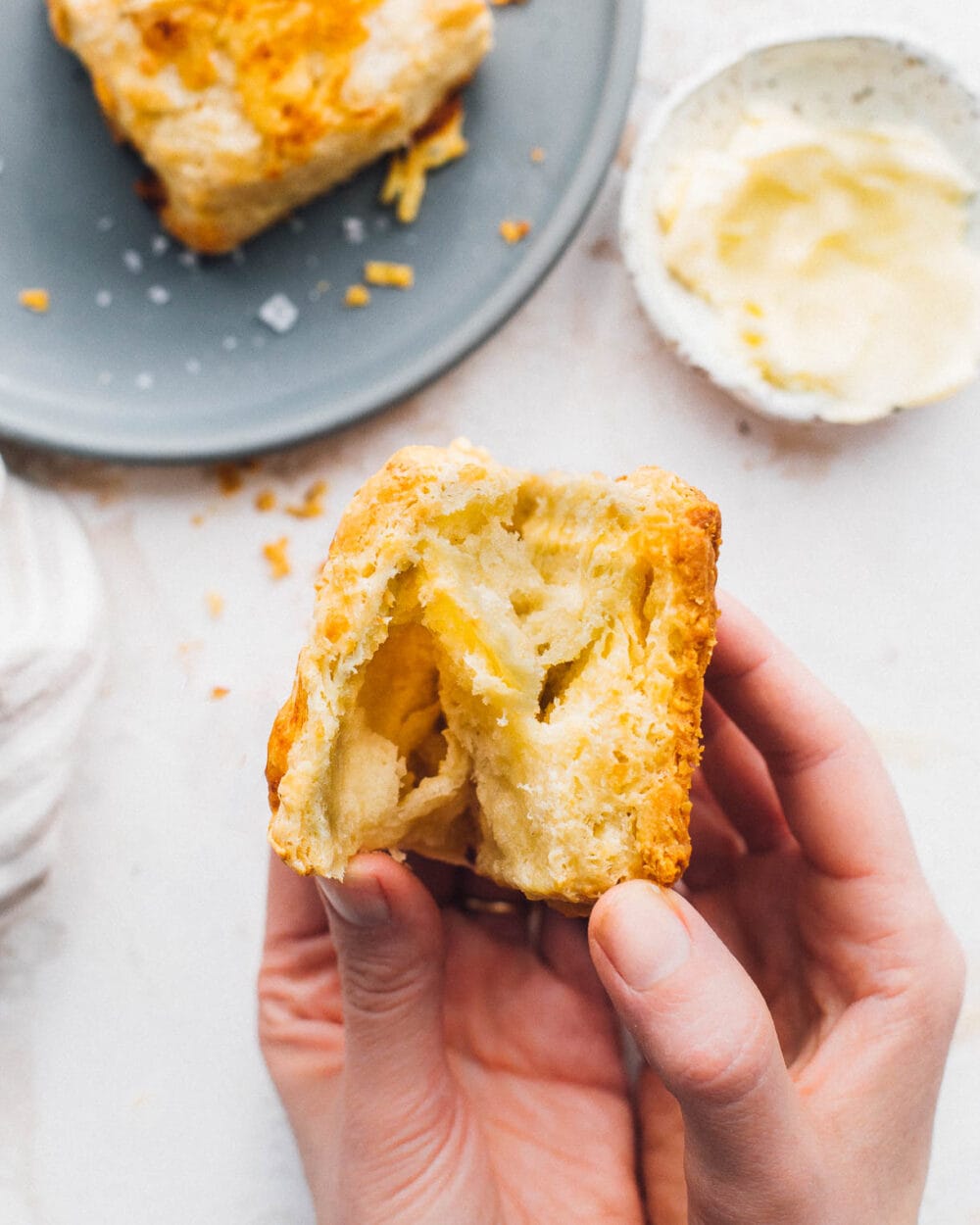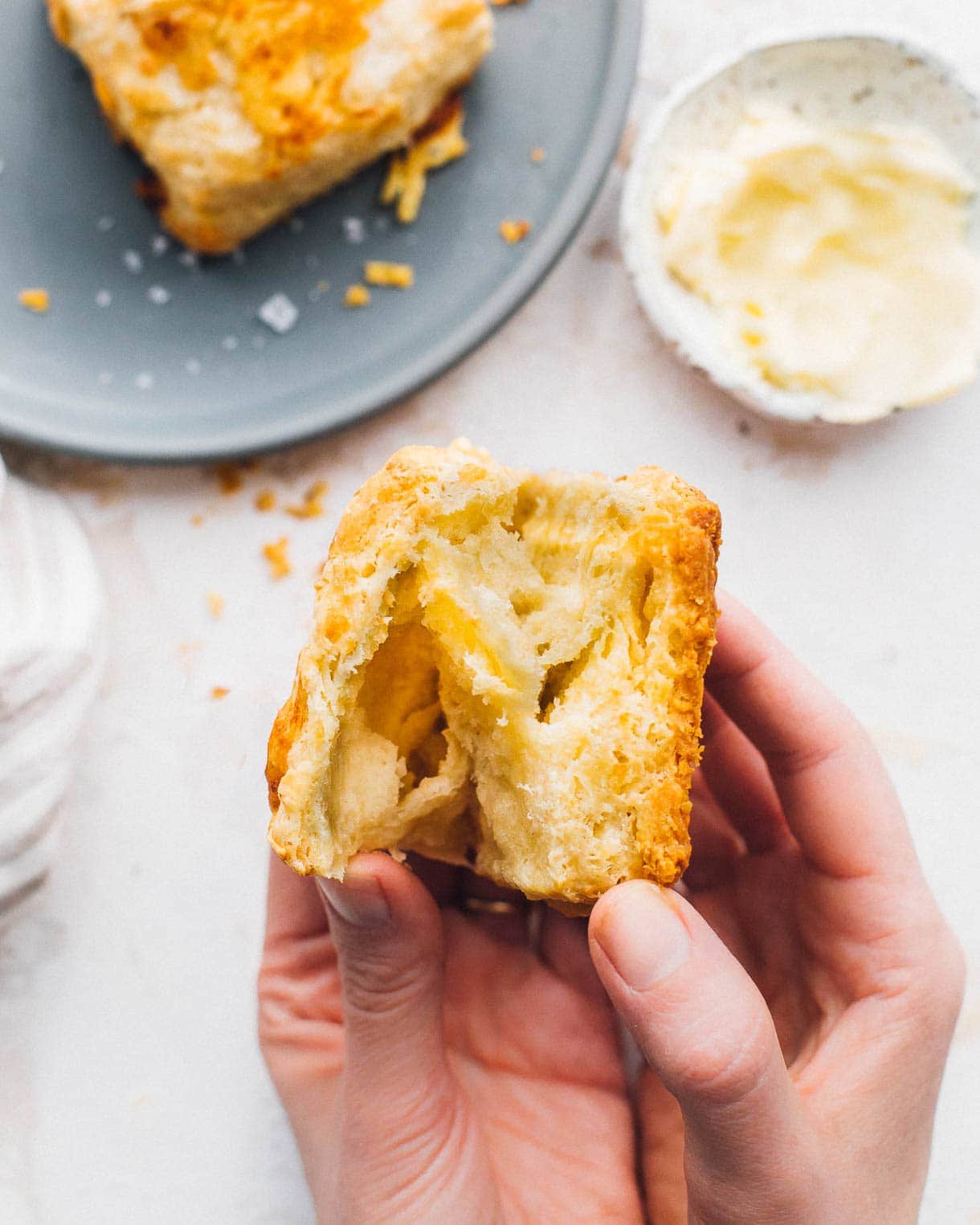 These Sourdough Discard Biscuits are super flaky, super tall, and you can literally peel apart the layers of buttery goodness! Just the way I like them, and I hope you do too.
With just 5 ingredients, and 40 minutes of time, you can have warm, homemade biscuits on your plate. Flaky, flavorful (the sourdough tang is amazing!), and so easy. I promise biscuit making isn't as intimidating as it seems. I've been testing a sourdough discard version for the last six months, trying to get the discard proportion right, the golden color, and a multitude of flaky layers — with ease. Without a lot of ingredients, without a lot of time.
I didn't grow up making or eating biscuits. You'd have been more likely to find a loaf of sourdough rye bread on our tables. Biscuits just aren't as popular here in the Midwest as they are in the South. And really, that's a mystery to me…. because they're the best version of carbs in all their tender, buttery glory.
And THESE sourdough discard biscuits are all of that! I love serving them alongside this Green Chile Chicken Soup or a Grilled Lettuce Salad.
Watch Me Make This Sourdough Biscuit Recipe
Ingredients for Sourdough Starter Biscuits
sourdough discard
all-purpose flour
butter
egg
baking powder
cheese (optional but delicious! I used Emmi Kaltbach Le Crémeux, a creamy, semi-soft cheese that has loads of flavor.)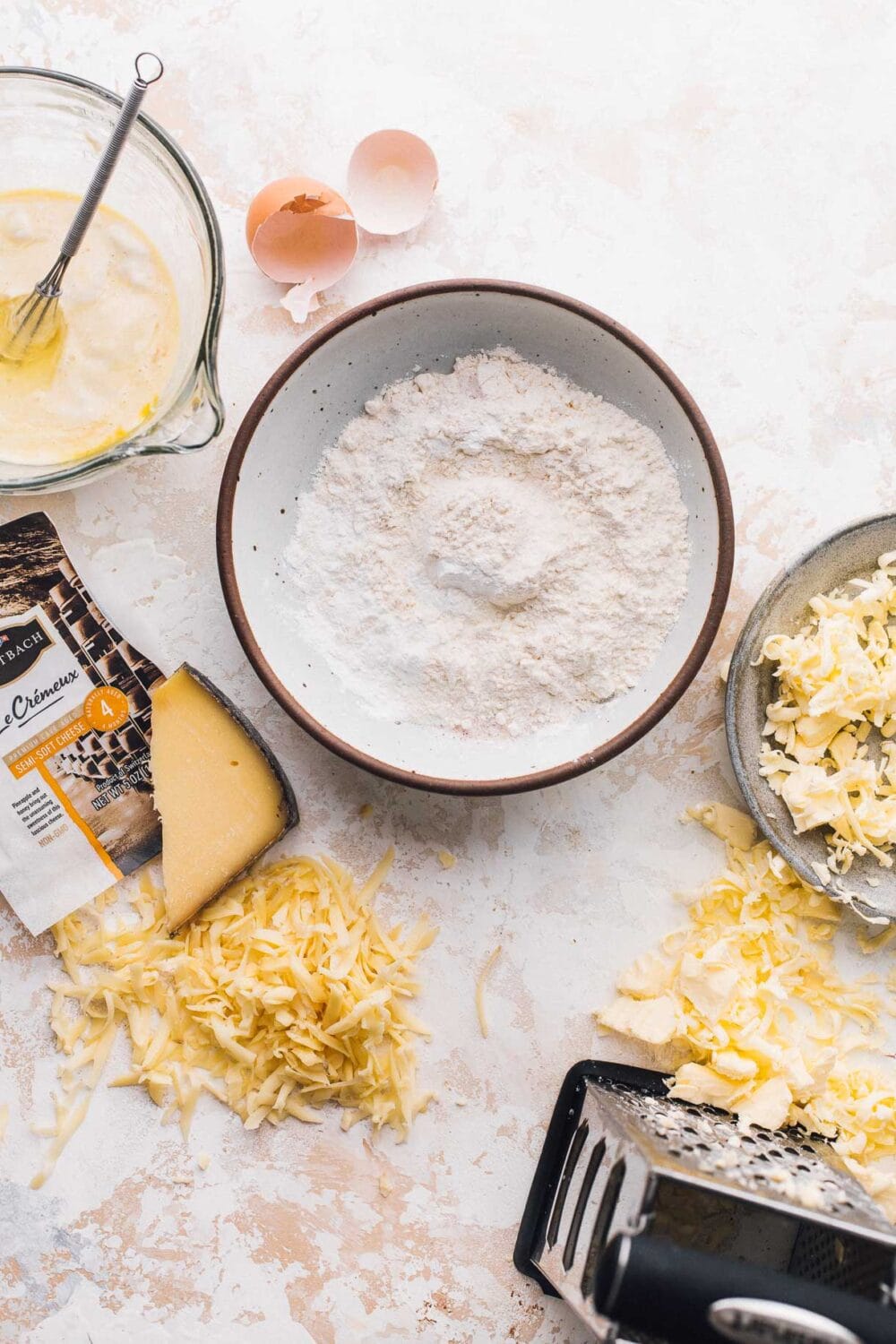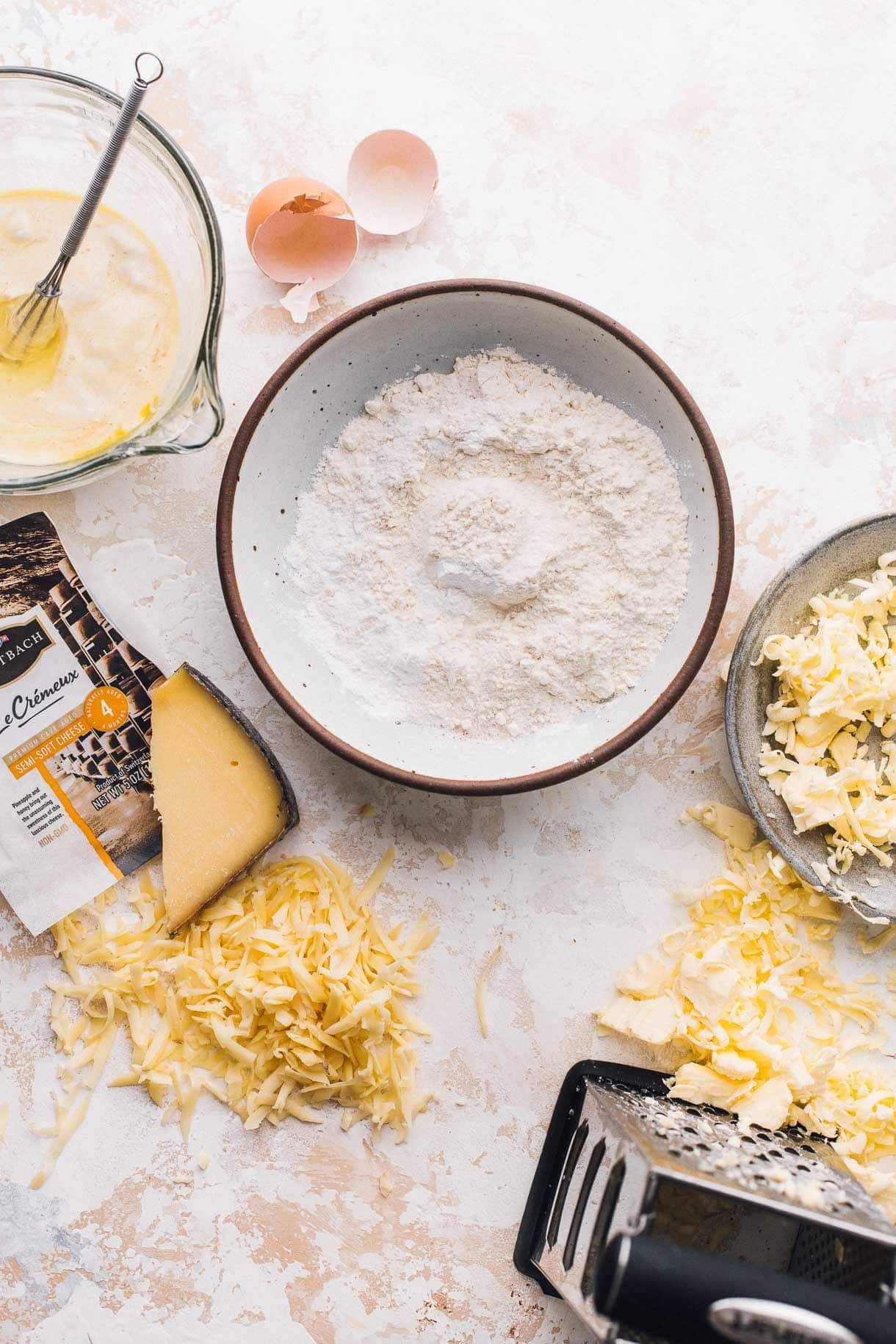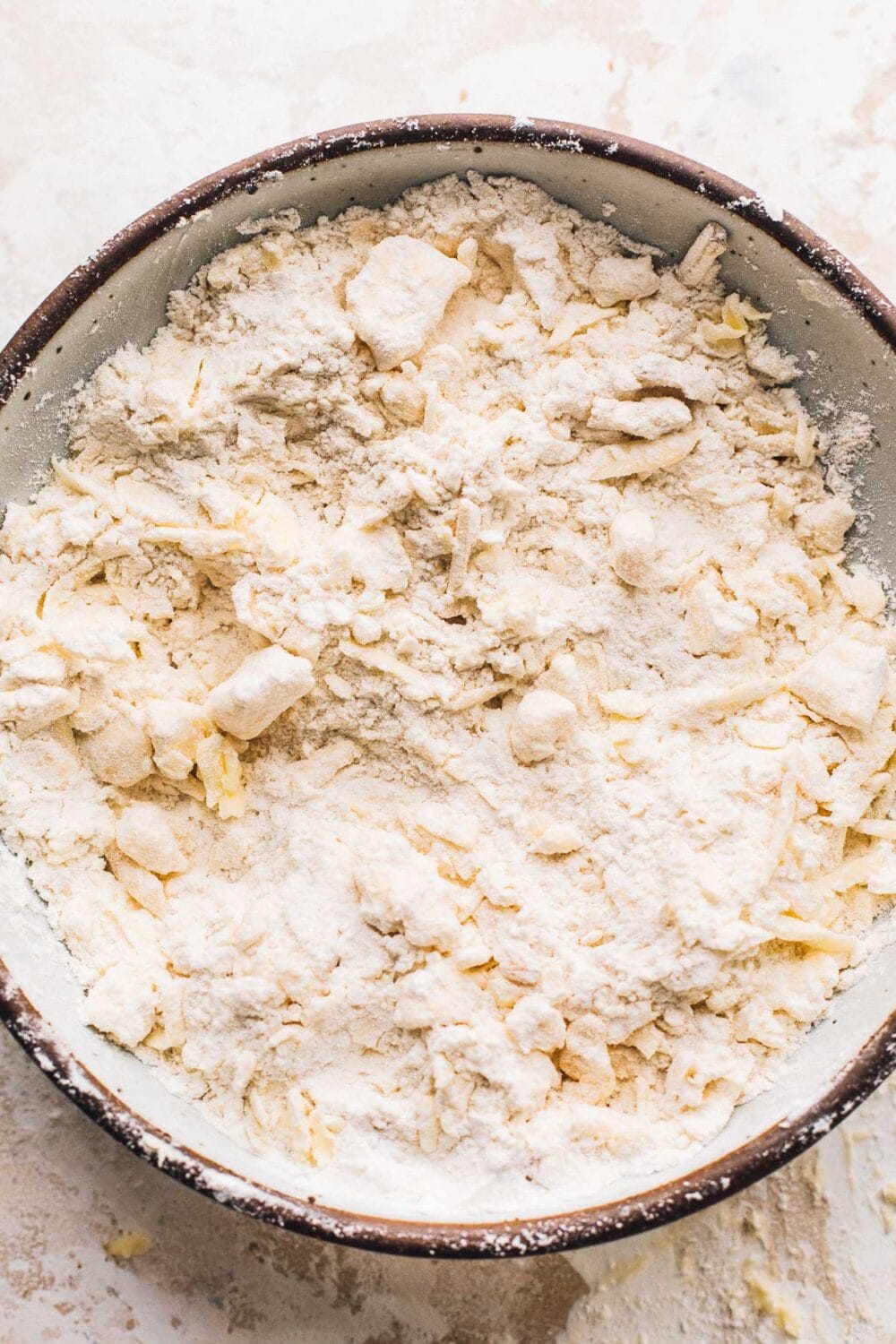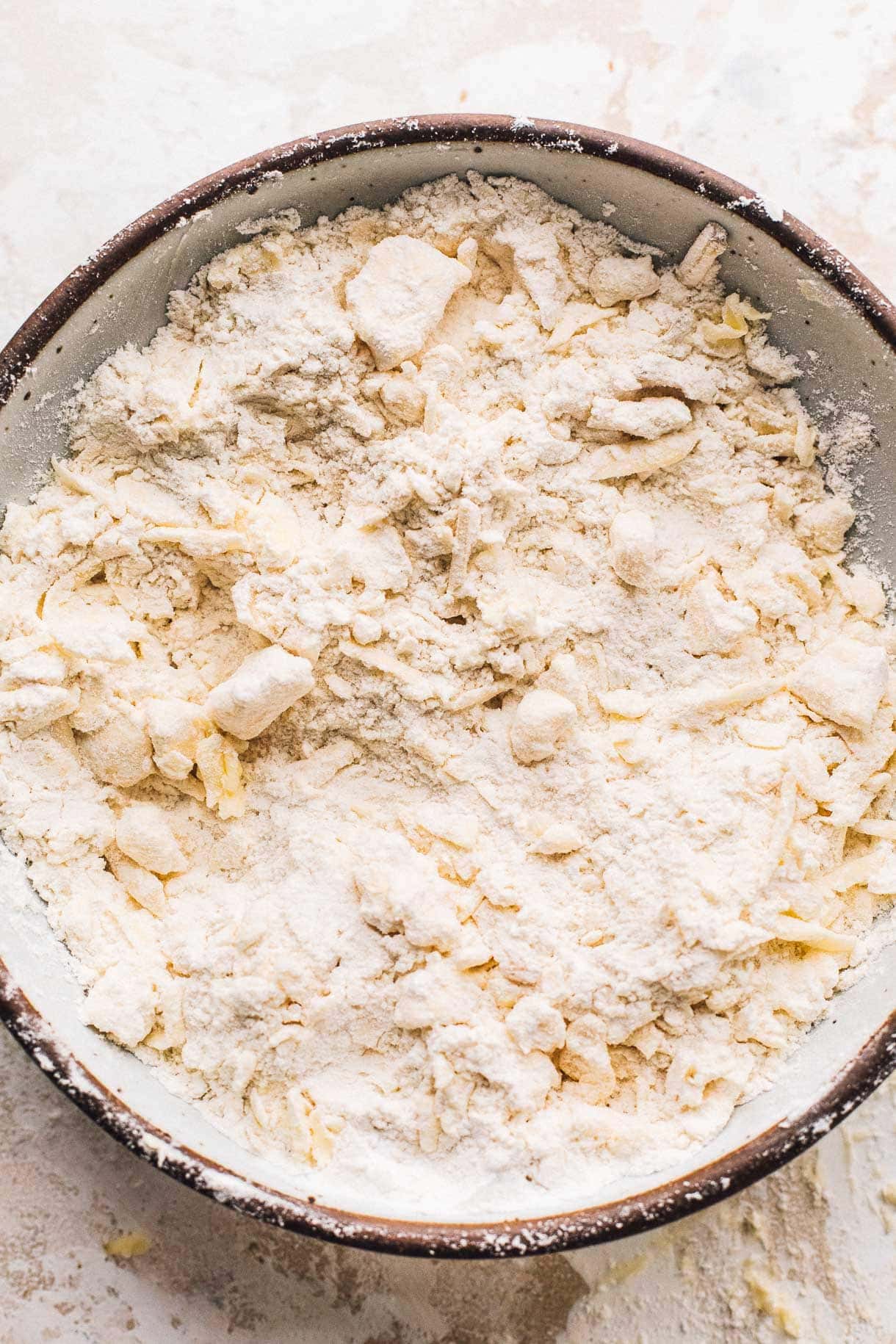 How to Make Sourdough Discard Biscuits
To make tall, extra flaky biscuits, we're going to use a high proportion of butter (my favorite is Vermont Creamy cultured butter), an egg, and baking powder to help them rise to lofty heights.
Whisk together sourdough discard and egg.
In separate bowl, mix flour, baking powder, and salt.
Next, grate your very cold (or frozen) butter and cheese. Use your hands to lightly rub the butter into the flour mixture, so that the flour starts sticking to the butter. Add cheese and toss.
Pour in discard mixture and stir with spatula to incorporate. You'll still have some dry bits.
Place shaggy dough on counter, and knead for 10 seconds to bring it together. Pat dough to about a 1/2 inch thick. With a bench scraper fold 1/3 of the dough over, then fold over the other 1/3 like a business letter. Then pat it out to about 3/4 inch thick, so layers stick together.
Cut out, and bake! You can watch THIS VIDEO to see the whole process.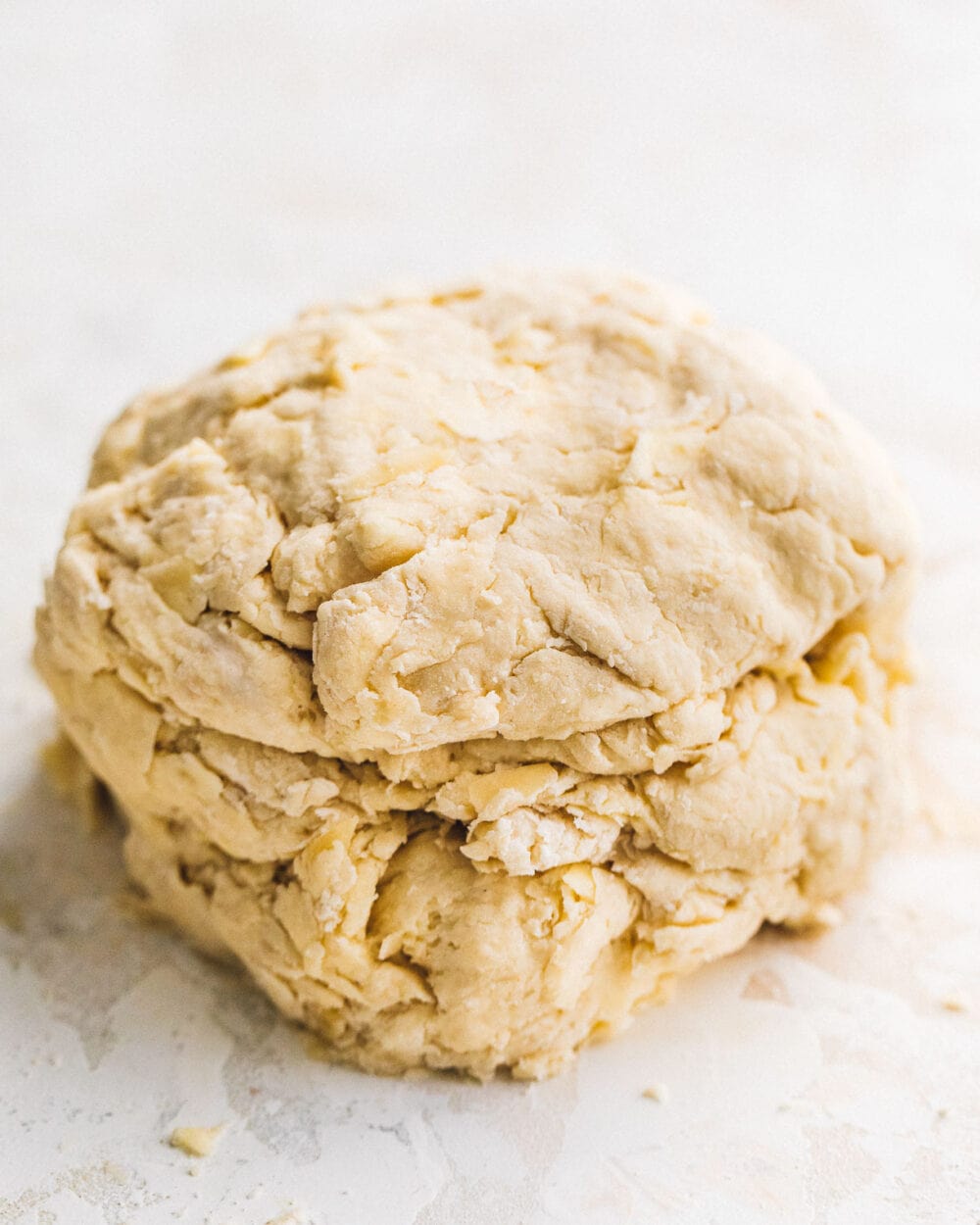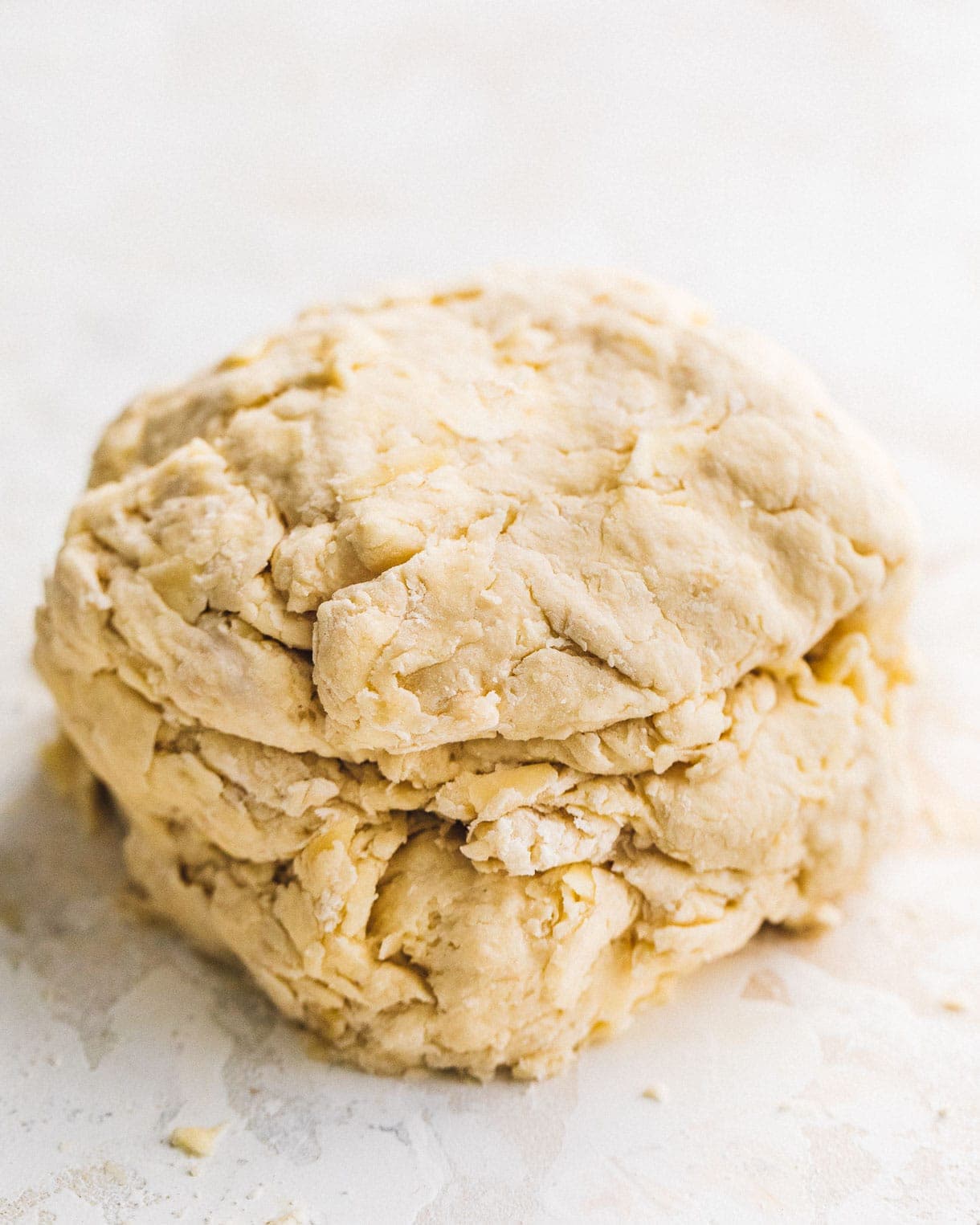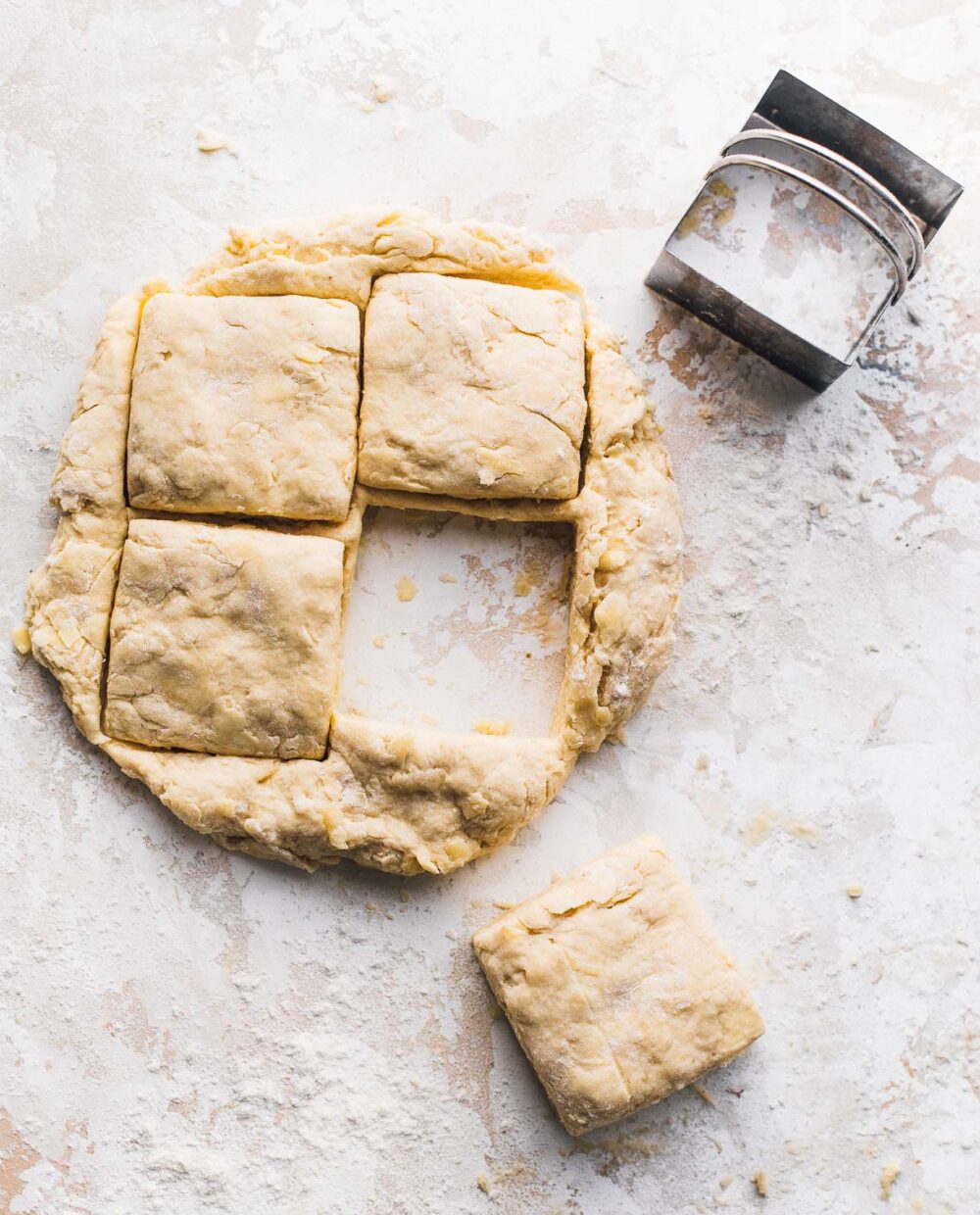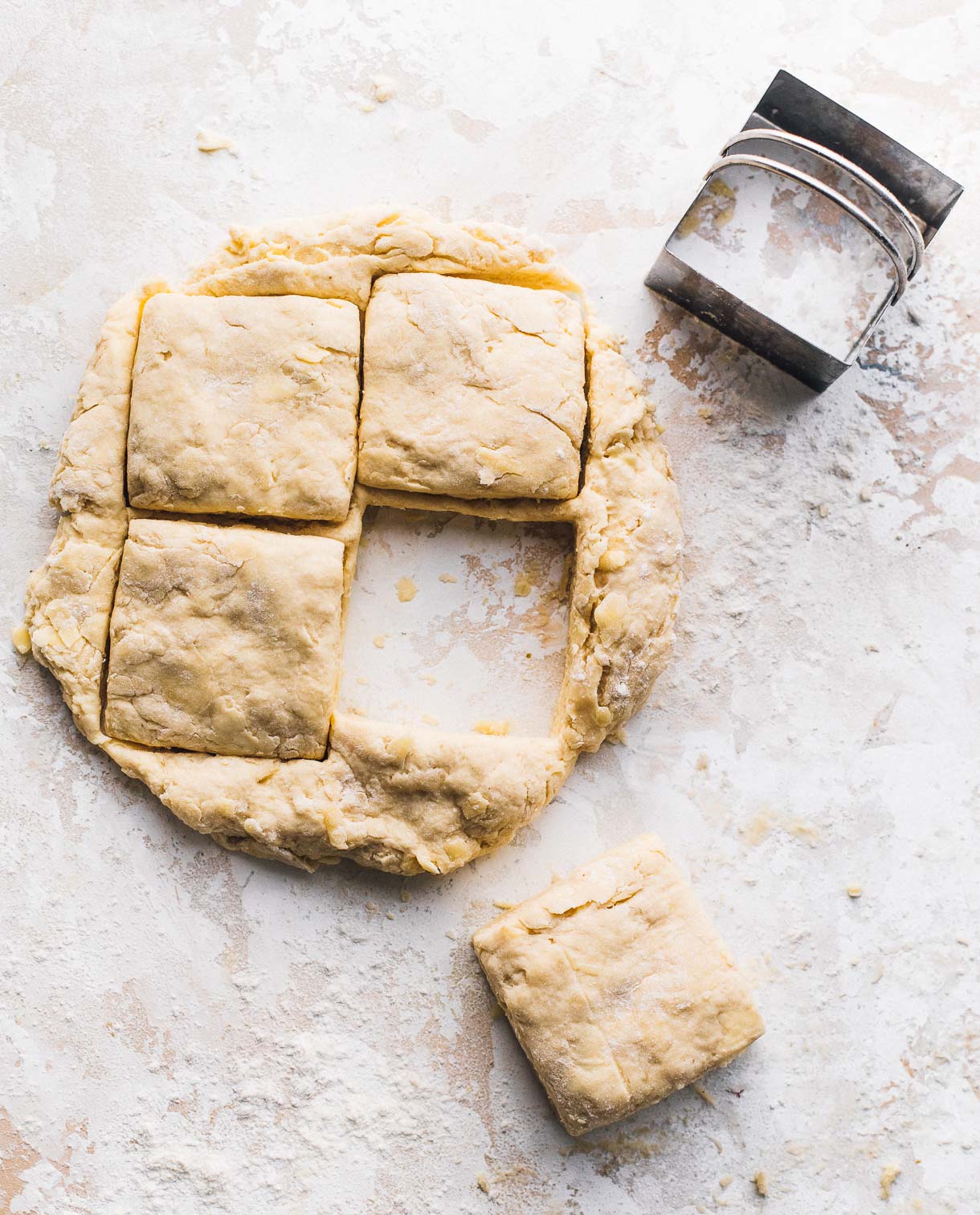 Tips for Making Tall and Flaky Biscuits
The most important rule for super flaky biscuits – keep everything super cold! This is why you'll use frozen butter and sourdough discard straight from the refrigerator. When butter gets hit by unexpected heat from the oven, it basically bursts and shoots the layers upward, creating those layers and the epic height!
Don't work the dough too much, especially with your hands. The heat from your hands will start to melt the butter.
Dip your biscuit cutter in flour for each biscuit you cut. Press straight down, and do not twist as you remove the biscuit cutter. If you twist, you'll seal the biscuit edges and you won't get layers! They also won't rise as well.
Put your biscuits in the freezer while the oven heats up to make sure everything stays really cold.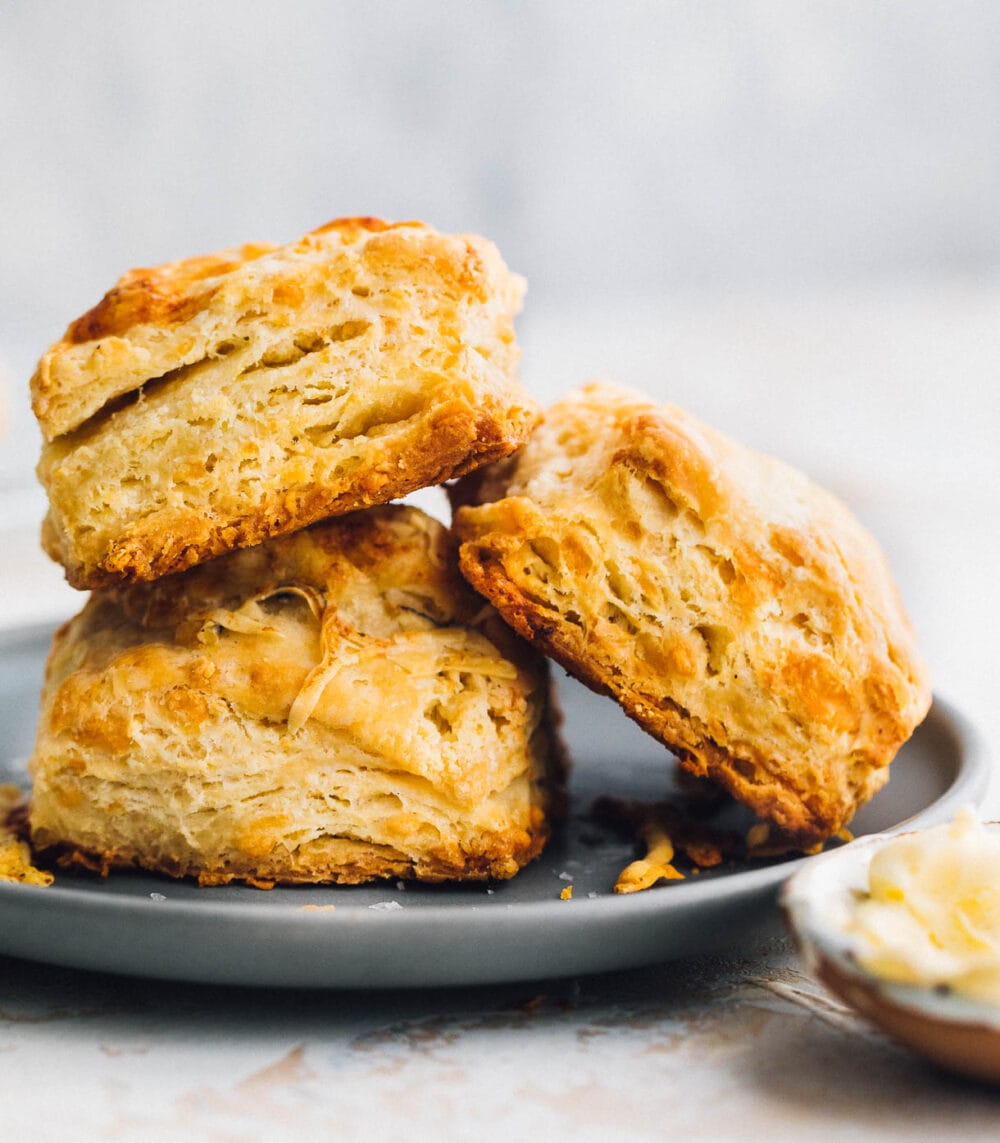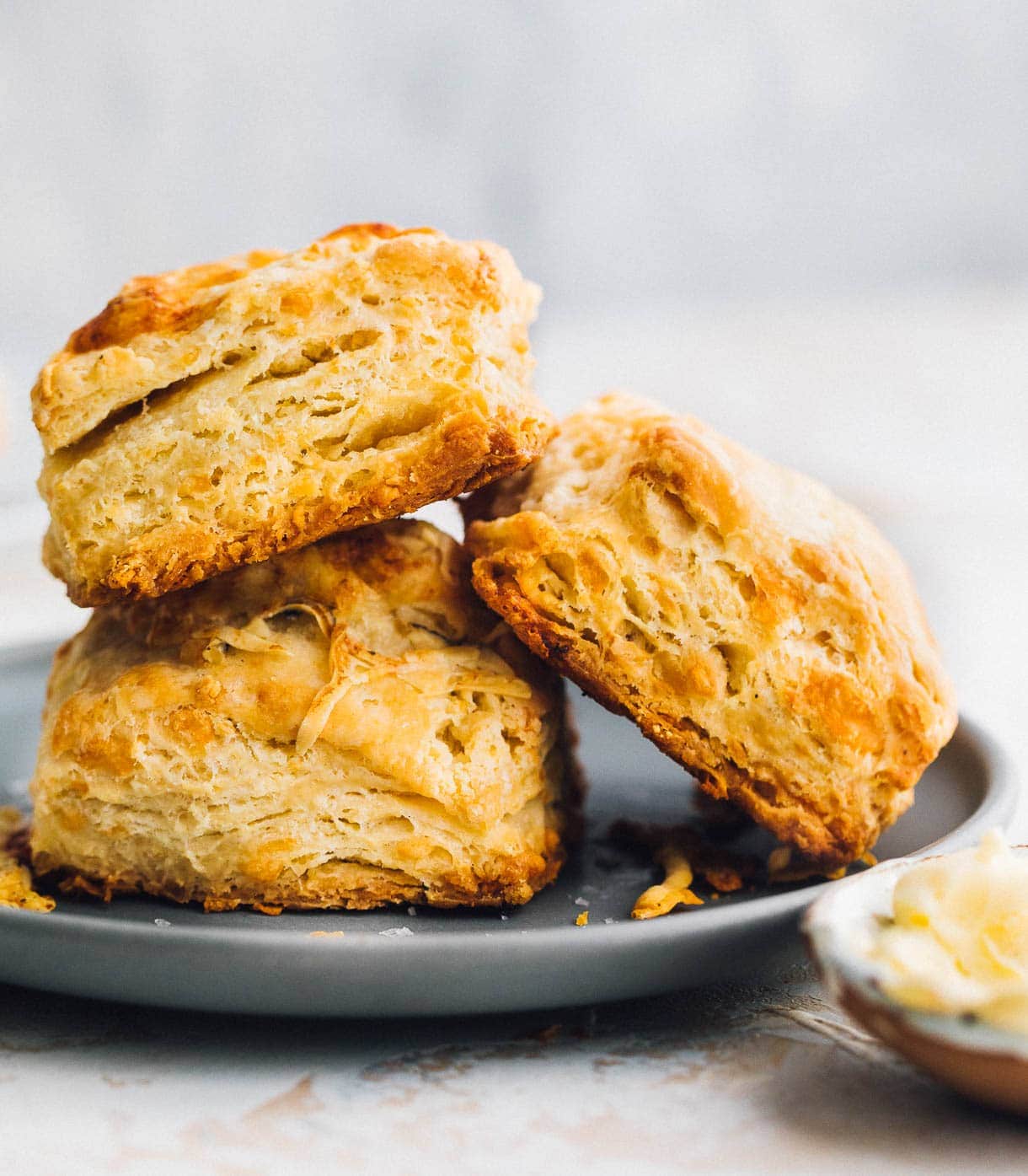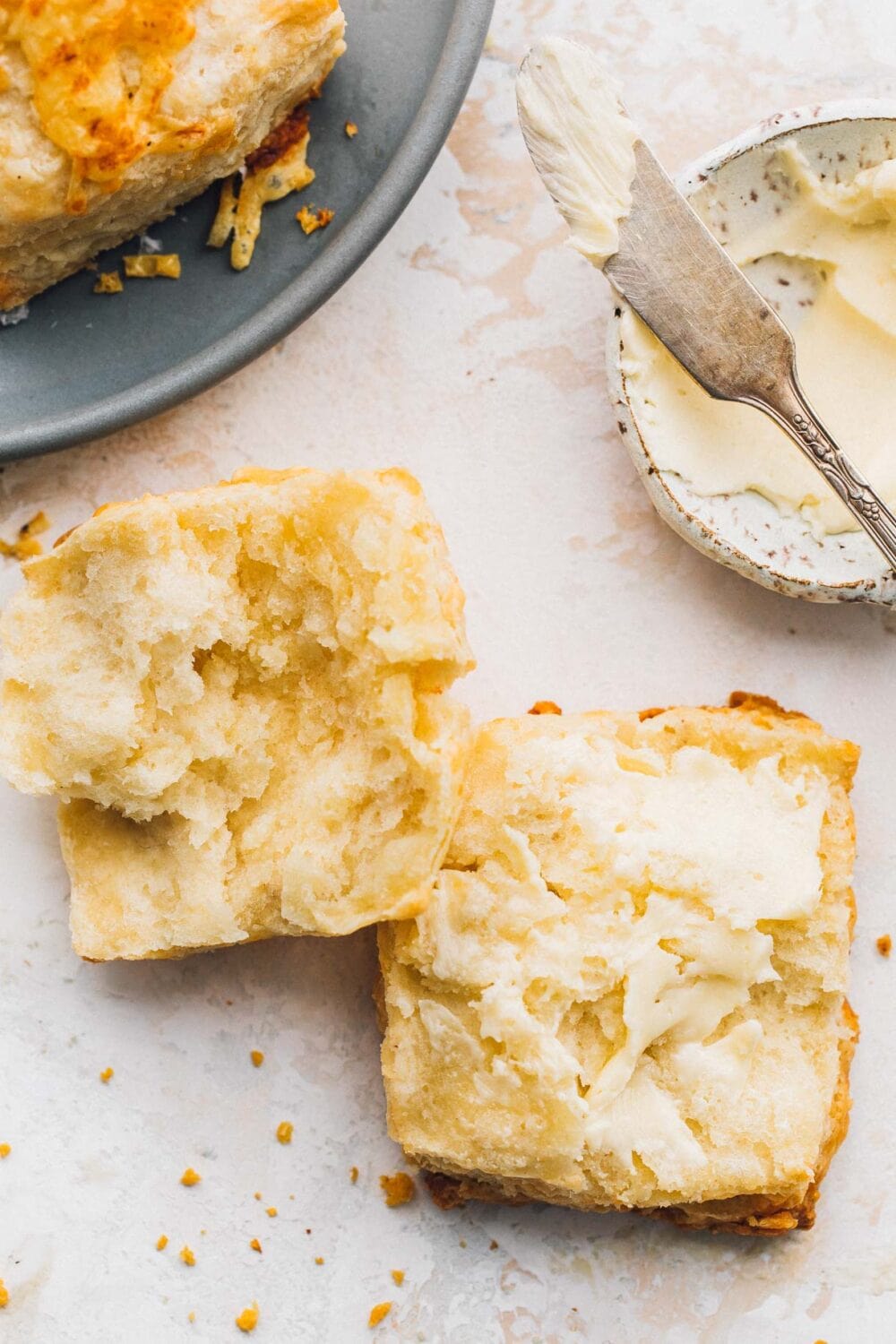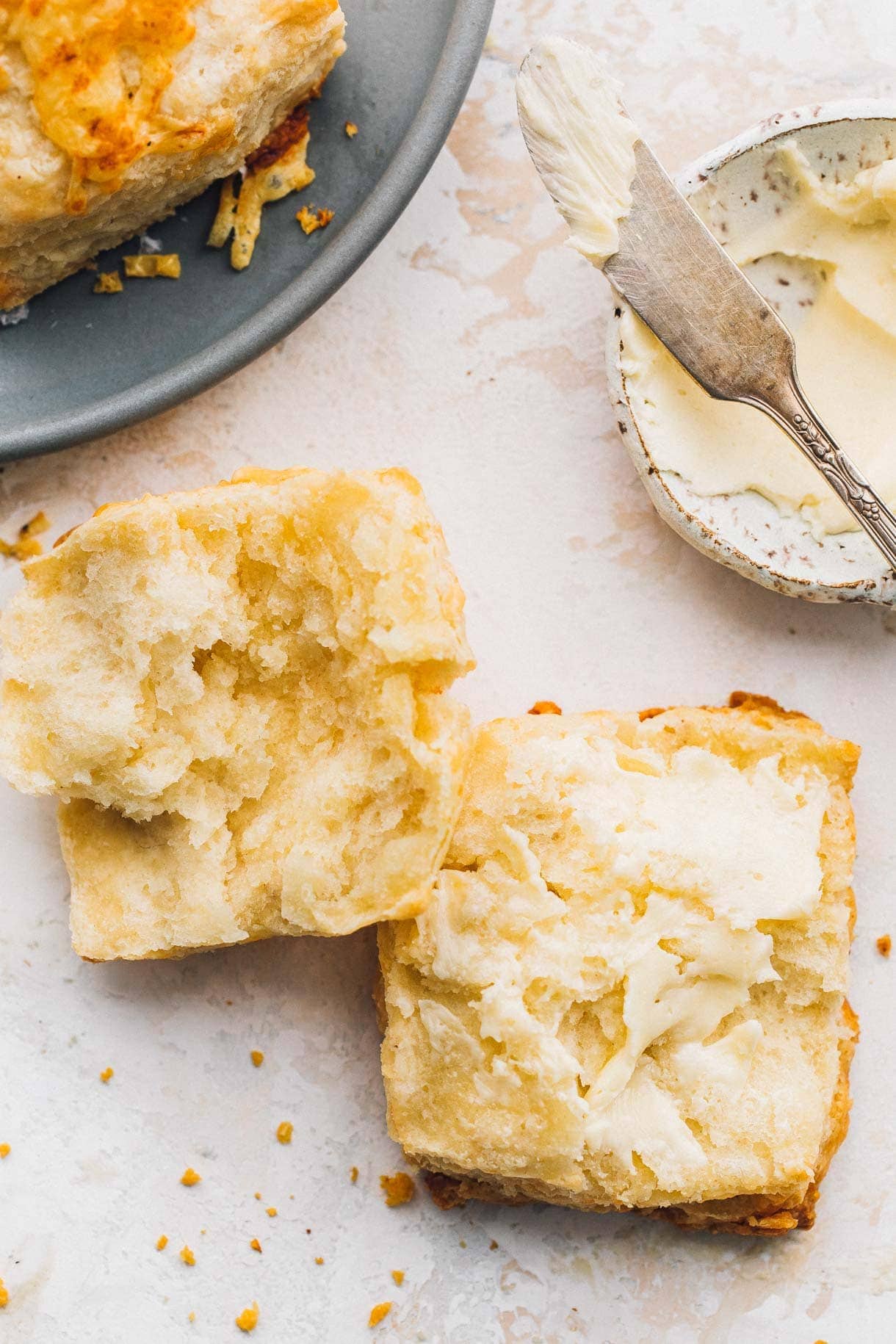 Why do you use an egg in your biscuit dough?
Food 52 did some research and found that using an egg in biscuits help give them an even better rise – both because of its leaving power and also the proteins in an egg that give structure. Using an egg in your biscuit dough also produces a more golden color.
How long is sourdough discard good for?
You can keep sourdough discard in your refrigerator for up to 10 days. It might accumulate a little liquid on the top, which is called hooch, simply meaning alcohol that is the byproduct of fermentation. You can simple pour the liquid off into garbage and use the discard.
More Sourdough Discard Recipes: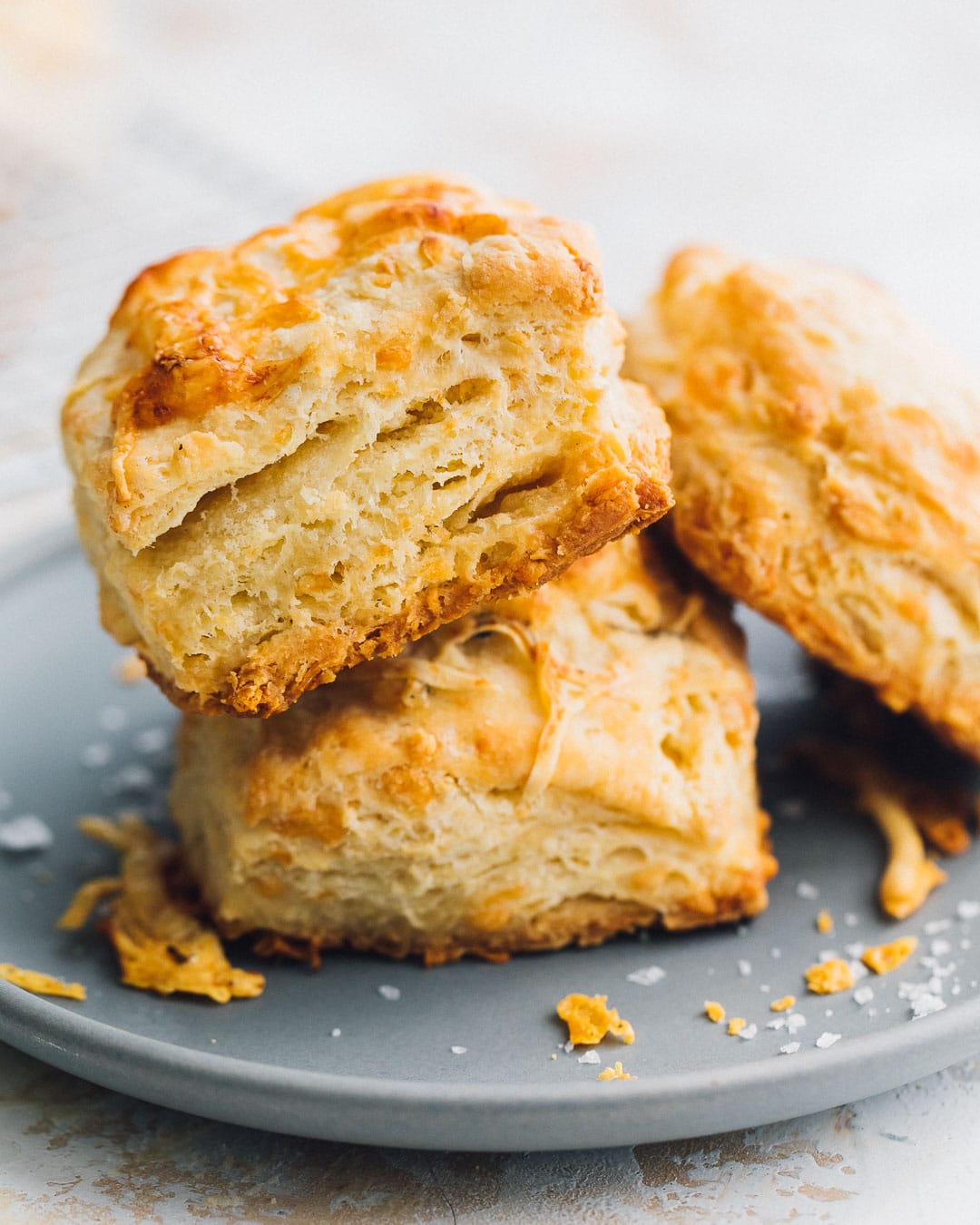 195

grams

sourdough starter discard

1

large egg

170

grams

all purpose flour

2

teaspoons

baking powder

3/4

teaspoon

fine sea salt

115

grams

(8 tablespoons) unsalted, frozen butter

2

ounces

shredded cheese

(optional)
Whisk together starter and egg.

Stir together the flour, baking powder, and salt in a bowl.

Use the large hole side of a grater to grate the butter. Make sure to scrape and use all the butter from the inside of the grater when you are done. Toss the butter into the flour, and rub gently to get the flour to stick to some of the butter. Toss in cheese if using.

Make a well in the middle of the flour mixture and pour in starter mixture. Stir with a spatula to combine, until only a few dry spots remain. The dough will be very shaggy.

*Video in notes will show this step, if you'd like a visual.* Place dough on a counter and knead for 10 seconds to bring it together. You do not want to overwork the dough, but it should roughly stick together. Using rolling pin to roll dough into a 1/2 inch thickness. Fold 1/3 of the dough up and over to the middle of the dough (using bench scraper if needed), then do fold the other 1/3 dough up and over, to create what is like an envelope fold. Fold up the short edges to make a square. (This folding is too make all the layers! It doesn't have to be perfect.) Then roll square out to 3/4 inch of thick. It is better for them thicker than too thin.

Dip biscuit cutter in flour and push straight down and pull straight back out. Do not twist, or you will seal the edges and not have flaky layers.

With the remaining dough scraps push and gently knead back together and cut one or two more biscuits. Place on a parchment lined baking sheet. Place biscuits in freezer while oven preheats to 450 degrees F.

When oven is ready, sprinkle a little cheese on top of biscuits if you are using. Bake on the middle rack for 18 to 22 minutes, or until golden brown. Remove from oven and let cool on wire rack. Enjoy the day you bake them.
*Using an inexpensive oven thermometer is extremely helpful, as ovens are not calibrated correctly so they will often run cooler or hotter than what you set them to. Having an oven thermometer allows you to adjust for this, to ensure that the baking time is correct and your desired result is achieved.