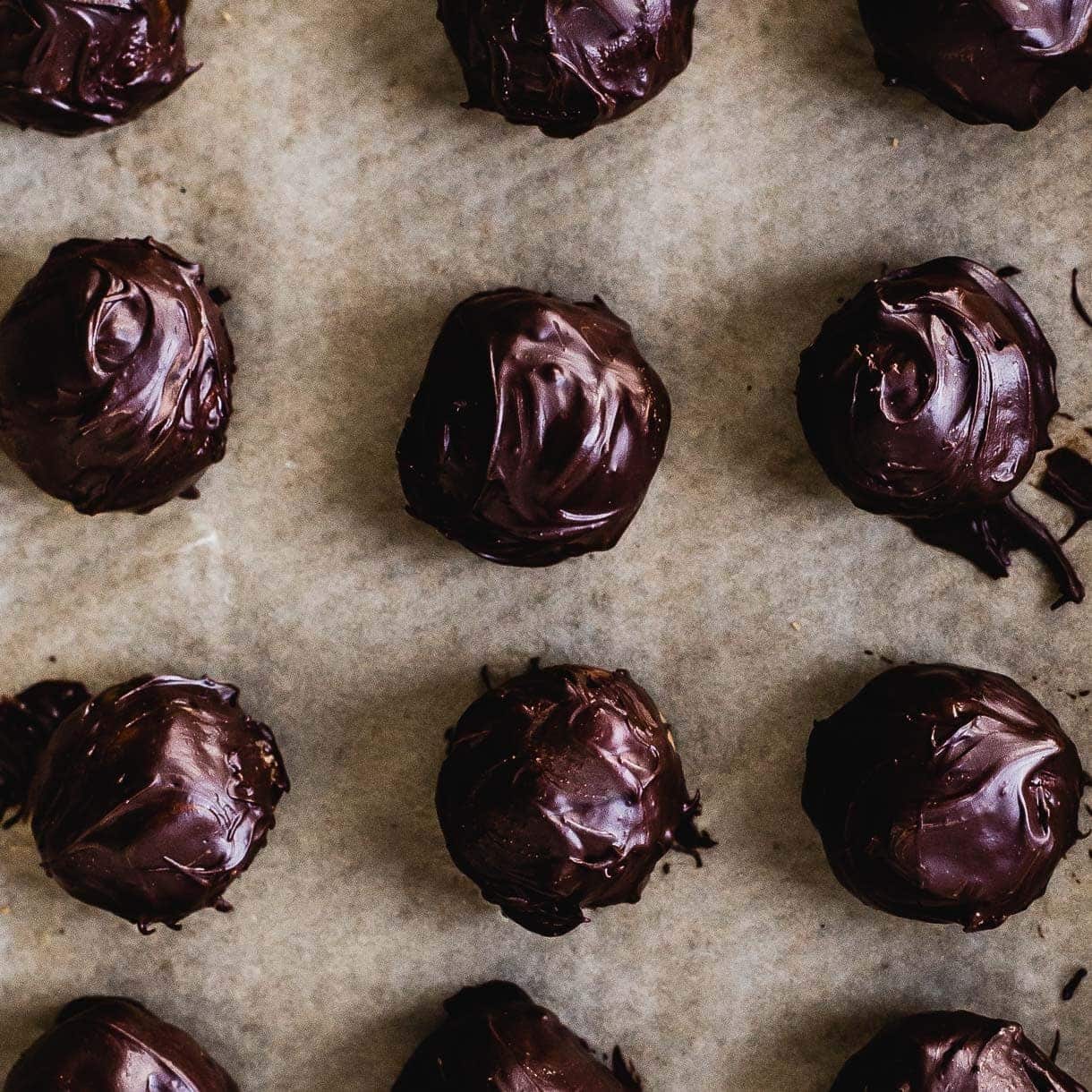 Around the holidays, buckeye balls and peanut butter kisses have always been my favorites on the cookie plate. Apparently, I have an affinity for the combination that is chocolate and nuts. You too?
These Chocolate Dipped Peanut Butter Cookie Balls are your answer to a last minute treat (because shhhh…… the cookie part is store-bought!) that looks like you majored in chocolate, with their glossy coat. And a surprise center that's extra peanut buttery, as I used crushed Udi's Gluten-Free Coconut Peanut Butter Cookies for a little texture and sturdiness.
What do Peanut Butter Cookie Balls taste like?
They're no bake.
Four ingredients, including dark chocolate.
And sweetened just with maple syrup, rather than a boatload of powdered sugar like many recipes call for.
This variation is less aggressively sweet, with warm flavors from the cookies, and just a touch of salt. It really brings out the peanut buttery goodness!
These freeze well, just let them sit out for a half hour before eating
An Easy Way to Temper Chocolate
You can temper dark chocolate to make the glossy coating, with a snap that you'll find in fancy chocolates. I've struggled with tempering chocolate for quite some time, and only gotten it right a few times, like with these Salty Chocolate Date Caramels. But recently I found this genius method by no other than Alton Brown that has yet to fail me. And it starts and ends with a food processor! Super easy to follow, just takes a little patience. You'll also need a good thermometer like this one, but only need to take the temperature once.
Or, you can melt the chocolate in the microwave with a tablespoon of butter or coconut oil, and refrigerate the balls to set. They will still be delicious, but a little condensation will find it's way onto the chocolate when they sit out.
More Christmas Cookie Recipes:
Press play to watch the step-by-step tutorial for how to make this recipe!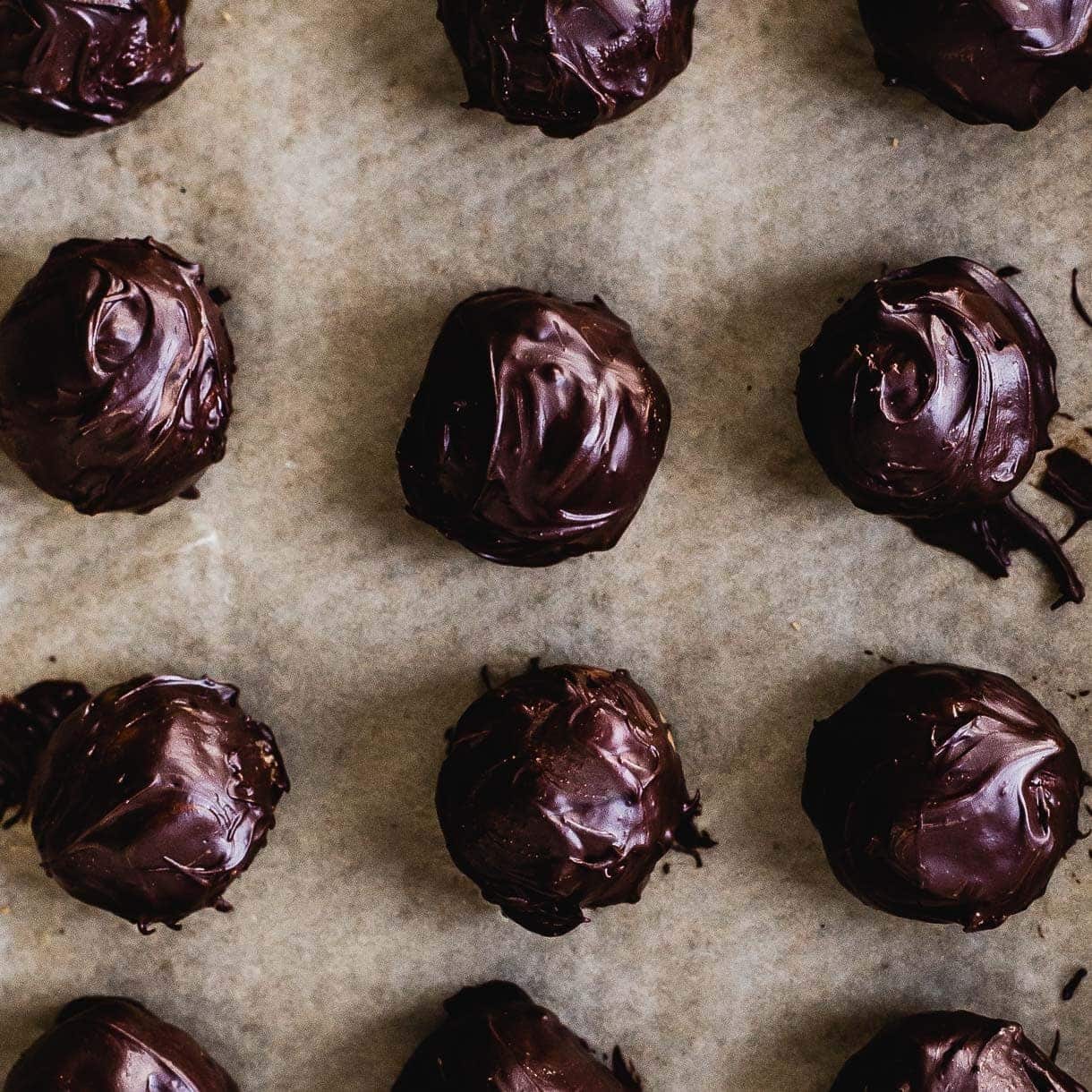 6

Udi's Gluten Free Coconut Peanut Butter Cookies

3/4

cup

creamy natural peanut butter

2

tablespoons

maple syrup

1/4

teaspoon

sea salt

6

ounces

good quality dark chocolate

chopped
In a food processor, process cookies until they are a fine crumb. Pour into a bowl and add peanut butter, maple syrup, and salt. Stir together until all combined.

Refrigerate for 5 minutes. Take 1 tablespoon of mixture and roll into balls. Set on parchment lined baking sheet. Repeat until no mixture left.

Refrigerate for 5 minutes. Meanwhile, temper chocolate using this technique, or melt chocolate in 20 seconds increments in the microwave, stirring, until almost melted. Remove and stir until smooth.

Using a fork, dip balls into chocolate and coat. Gently tap on side of bowl and push onto parchment paper to set. If you tempered the chocolate, they will set naturally. If you did not, refrigerator for 15 minutes, until set.