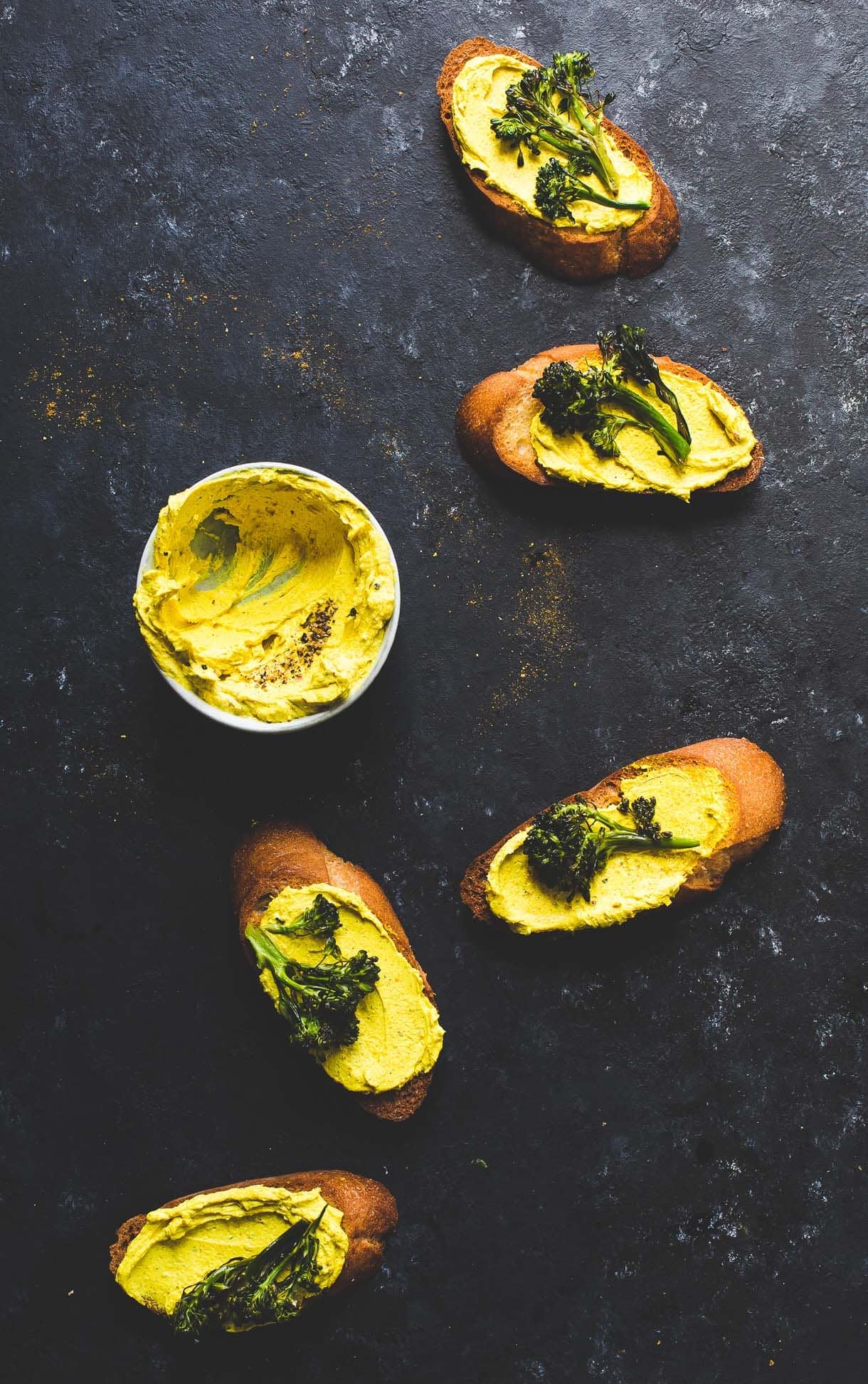 I'm in the midst of a busy month of work travel. The days have been incredibly exciting and long at the same time, trying to complete projects while on and off the road. At the moment I'm home, thinking about the zillion things on my plate (which I did to myself) while sitting outside the CVS Minute Clinic….. as I've woken up the last two days with pink, itchy, and watery eyes. Pink eye, it has to be, as I vividly remember the situation when I was young, unable to go to school because it's contagious.
What I know is only something annoying rather than serious, a pit in my stomach surfaced as I drove here. My fingers clutched the steering wheel harder. Thinking the worst can be an issue for me, as we commonly do when things don't feel quite right. "What if my vision is going? What if there's an infection in my eye that has caused permanent damage? What if I won't be able to see, and do LIFE?"
Uncertainty. Answers, or results that are out of my control. These types of situations are what I've come to realize have a domino effect for me, leading to racing thoughts and anxiety. Generalized anxiety, yes. But a real thing. Maybe it happens to you too. I'm more aware now than I ever have been (through lots of work with myself and therapist), to recognize when this journey down the rabbit hole starts to shift. When I'm aware, I can stop and evaluate, to find the beginning of the thoughts that were the culprit of the spiral, but hide amongst all the emotions. This time it's the excitement and energy of my schedule, covering up the overwhelmed feelings of actually accomplishing everything it's composed of….. that then led to a case of "must be the worst" with the pink eye, and complete distraction from what was on actually my mind. See how it plays tricks like that?
So I go to the mantra that always helps me, that sounds so cliche, yet it works. ONE DAY AT A TIME, one task at a time. If I have one focus each day, my thoughts can't race to the next 6. And when I do that, I can go from start to finish. Instead of stalling and starting, stalling and starting, and sitting there at 9pm deciding how early I need to get up the next day to finish.
Maybe you can relate, maybe this helps you too. And maybe not. But thank you for letting me feel comfortable enough to share everything about life in this space, not just really wholesome food. xo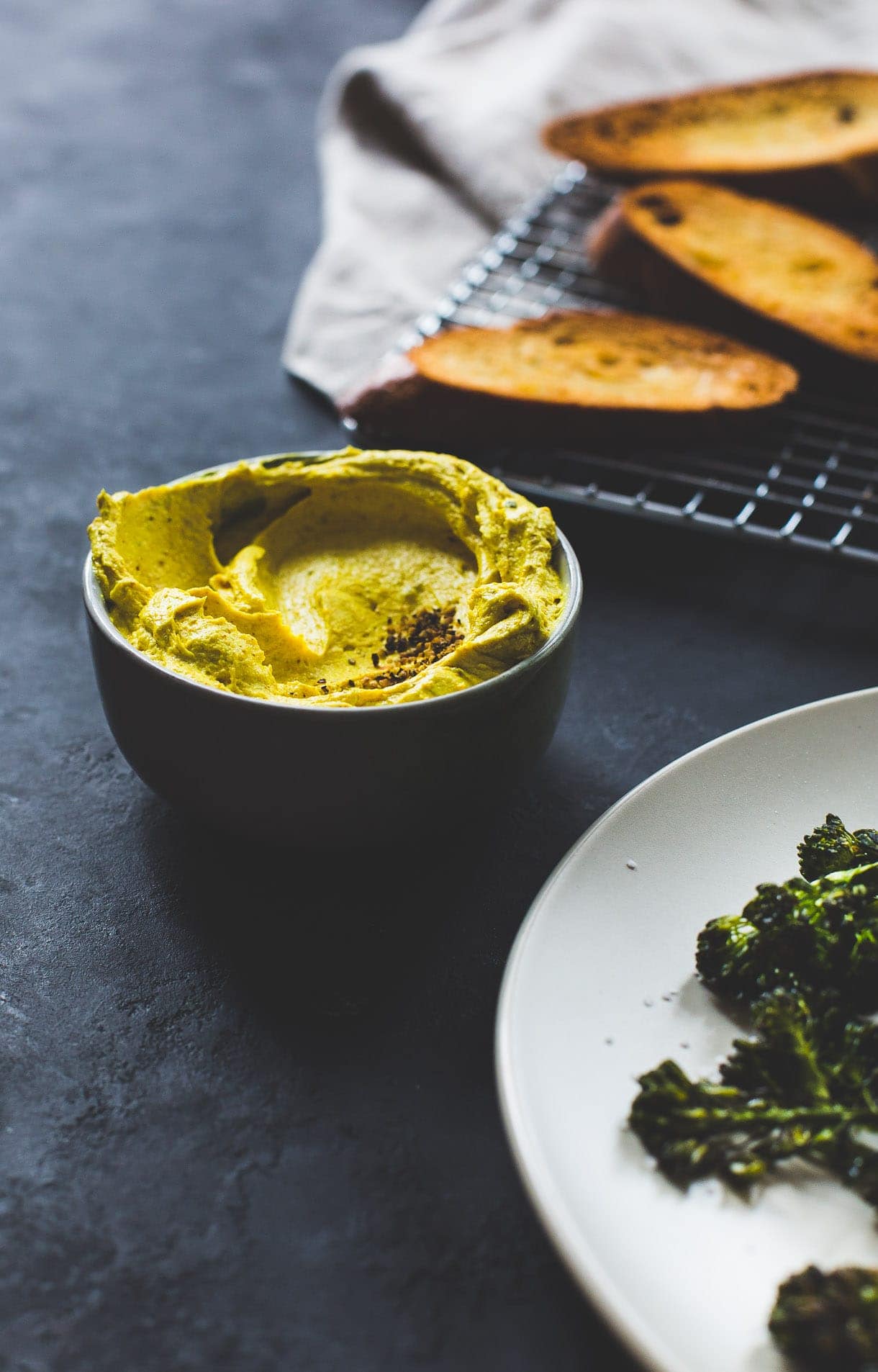 These Toasts:
Are made with a classic flavor combination in mind: broccoli and cheese sauce. Except! they have several more layers of flavor and textures, and are a bit more sophisticated.
First starting with the olive oil toasted bread, the crunch component.
Moving onto to the creamy, peppery, tangy, goat cheese.
Topped with earthy, crispy roasted broccolinni (regular broccoli works too, but the thinner stalks and smaller florets make it easier to eat on a crostini).
I find turmeric has a taste that is best eased into, kind of like whiskey…frequently hearing" I tried turmeric in a golden milk latte (or curry), but didn't care for it. Too strong and bitter, for me." Which it certainly can be if your tastebuds aren't used to that profile. So my thought was to tame down the turmeric flavor without using less, I'd combine it with goat cheese, which is tart and tangy, thus absorbing some of the bitterness.
(I like using a combination of MegaFood's Turmeric Nutrient Booster Powder because it has even more components like holy basil leaf, as well as their harvest fruit and fresh fruit blends, plus a little more ground turmeric for a deeper orange color.) And because black pepper must be used in conjunction for turmeric to release its full health benefits,* that would be the forward flavor punch of the spread.
The end result was these golden tartines, easy to make as well as quite stylish. I see them being the perfect appetizer for a dinner party, or family feast. You can make the turmeric goat cheese and broccoli the day before, then toast the bread right before serving.
As the toasts on the plate dwindle, I'll bet you'll have some friends ready to jump on that golden bandwagon, trust me. Xo
1

small bunch of broccolini

or broccoli, trimmed into small florets

2

tablespoons

olive oil

1/2

teaspoon

salt

5

ounces

goat cheese

softened

1/2

teaspoon

ground turmeric

1/2

teaspoon

garlic powder

1/2

teaspoon

ground black pepper

Gluten-Free or Regular Baguette

cut in 1/2 inch slices on the diagonal
Preheat oven to 400 degrees. Cut broccoli into small florets, and toss with olive oil and salt. Bake for 20 minutes, turning halfway through, until tender and browned.

Meanwhile, add goat cheese, turmeric, garlic powder, black pepper. Mix together in food processor until smooth. Set aside.

When broccoli is done, set aside and place pan of bread in the oven. Bake for 6-10 minutes, until golden brown. Let cool.

To assemble, spread goat cheese mixture (a good tablespoon or more, don't skimp) on top of toasts, then top with broccoli. Serve.