Step-by-Step Video for these teff brownies above!
When it comes to defining characteristics of sweets like brownies, chocolate chip cookies, pancakes, I find everyone has their own preferences. I've baked dozens of pans of brownies to develop the gluten free brownie recipe I love most: one that is fudgy, with height so you can sink your teeth into the squares, but not cakey. A dark cocoa batter that has just enough sweetness to make it dessert, and strong enough to hold a frosting or ganache.
So this is my tried and true, favorite brownie, with vegan ganache (made with coconut milk!) poured over the top. And while I shared the same base brownie recipe a while ago, it was adorned with whipped matcha frosting. Incredibly delicious, however I know matcha isn't for everyone. But rich, chocolate ganache? I'd bet 10/10 would say a definitive yes.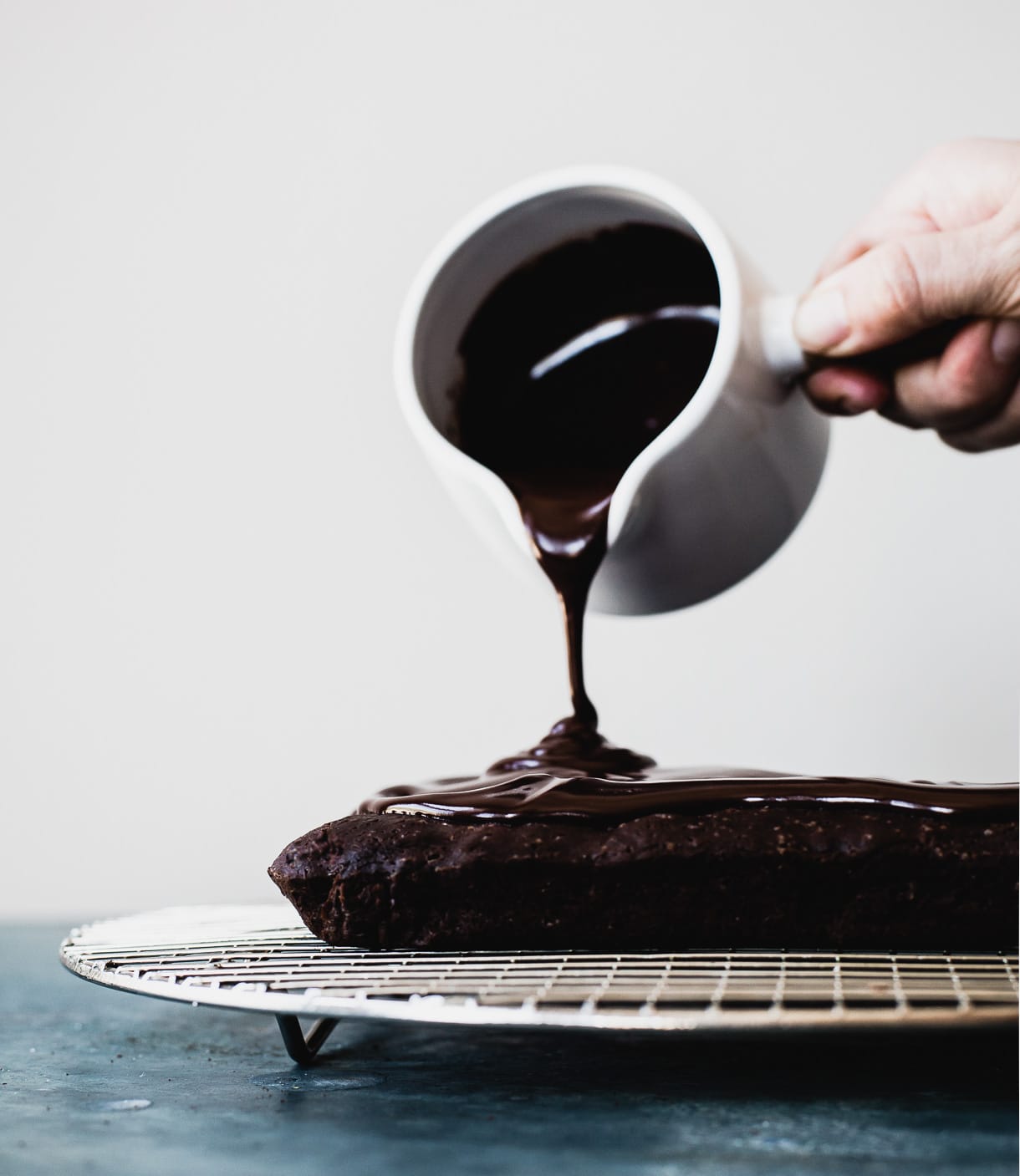 Teff flour gives this gluten free brownie recipe a toasty, malty flavor, and is key to the structure because when teff hits moisture (eggs and butter in this recipe), its starchy component is triggered, giving it great binding power compared to other gluten-free flours.
With the addition of ganache, they're luxuriously rich. Not in a sweet way, but more of a decadent, "better than any boxed brownie you'll ever make" kind of way. And the best part? You'll only need two ingredients to make the magical ganache, that goes well on ice cream, cakes, and waffles too.
The recipe comes from Epicurious, and is quite genius. Naturally vegan, easy to make, and lasts for weeks in the refrigerator if you want it to. (I cut the recipe in half because to make just enough for the brownies.)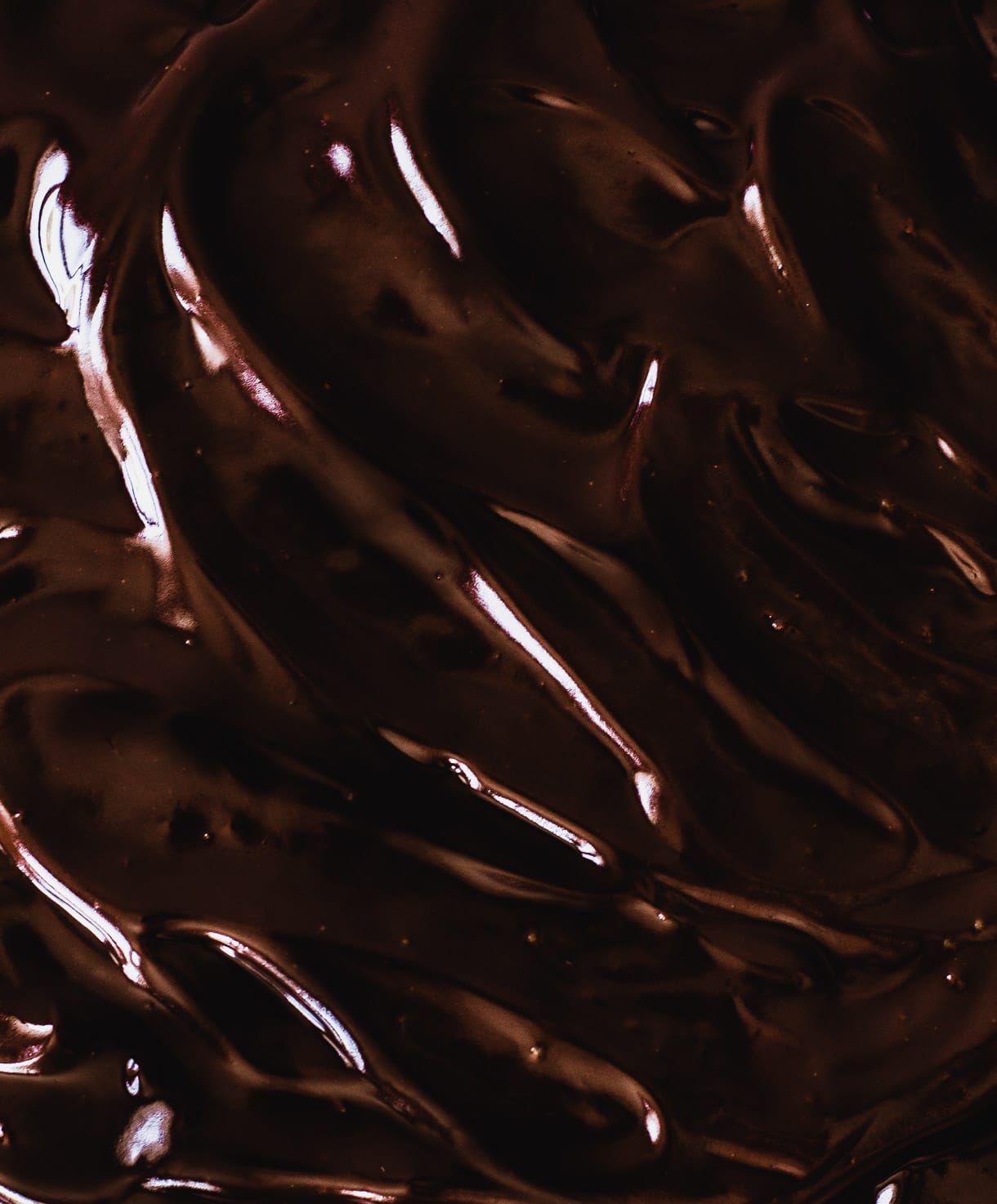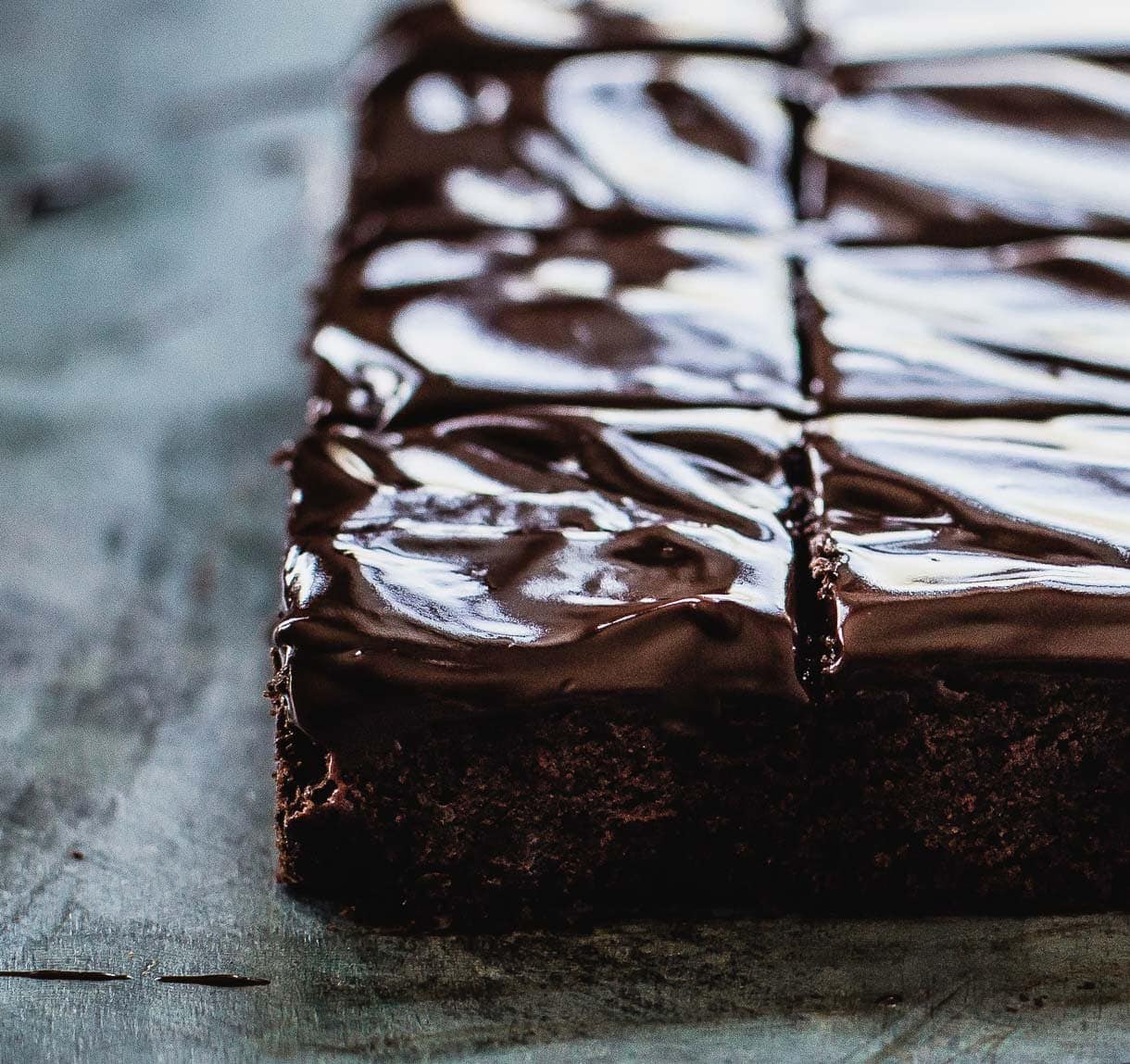 They're a chocolate lovers dream.
And they're my favorite, forever and forever. No mixer required, just a bit of patience as you wait for them to cool before pouring a puddle of chocolate bliss over each inch. Enjoy. ☺️
If you make this gluten free brownie recipe, be sure to tag me on instagram with hashtag #heartbeetkitchen, or @heartbeetkitchen!
xo,
Amanda
Brownies
5 1/2

ounces

of 70% dark chocolate

6

tablespoons

butter

140

grams

sugar

3

large eggs

25

grams

dark cocoa powder

also known as dutch process

60

grams

teff flour

1/8

teaspoon

baking powder

yes, this really does make a difference

1/2

teaspoon

kosher salt
Ganache
6

tablespoons

full fat coconut milk

8

ounces

of 70% dark chocolate

finely chopped

1/4

teaspoon

kosher salt
Preheat oven to 350 degrees F.

Melt chocolate and butter on low heat over the stove until just melted and smooth.

Remove from heat and whisk in sugar, for a minute. Test with your finger to make sure it's not too hot, then whisk in eggs, one at a time, whisking as you work. Stir in cocoa powder, teff flour, baking powder and salt. Whisk until no flour streaks remain.

Pour into a parchment lined 8 x 8 baking pan, and bake at 350 degrees for 20 minutes, until toothpick comes outs just clean. Let cool for five minutes in pan on a wire rack, then remove from pan and let finish cooling on the rack.

While brownies are baking, Pour coconut milk and salt into a pa. Over medium hit bring coconut milk to just under a boil, steaming heavily, with little simmer bubbles around the edges.

Place chocolate in a bowl. Pour the coconut milk on top and let sit for about 5 minutes until the chocolate is soft. Gently start to stir in a figure eight motion. (This is important, and prevents air bubbles, which are hard to get rid of and will disrupt the smooth, silky texture. Do this until chocolate is fully incorporated and the ganache is smooth and silky. That's it!
Ganache recipe originates from Epicurious, HERE.
This post contains Amazon affiliate links, which I may make a small commission from should you decide to purchase.