There's a watering hole just a few blocks away from our place in St. Paul that I can't stop going to, The Commodore. It was a swanky St. Paul hotel (with a bar) in the 1920's and 30's, a time when gangsters made their way through the Wabasha street caves, jazz became glamorous, and women were shortening their skirts a little more each day. Famous people walked through the doors often, including F. Scott Fitzgerald, who was in the midst of writing some of his most iconic American novels — like The Great Gatsby, the book and movie painting such a clear picture picture of this time period.
Glittering bottles of liquor, vintage stemware, black and white tiled floors, history running through its veins.
Every time I walk in, the speakeasy vibe has me thinking about the racy flapper dress I might have wore, the Strawberry French 75 cocktail, or Limoncello Spritz I would have been drinking, and the man I would have had my eyes on.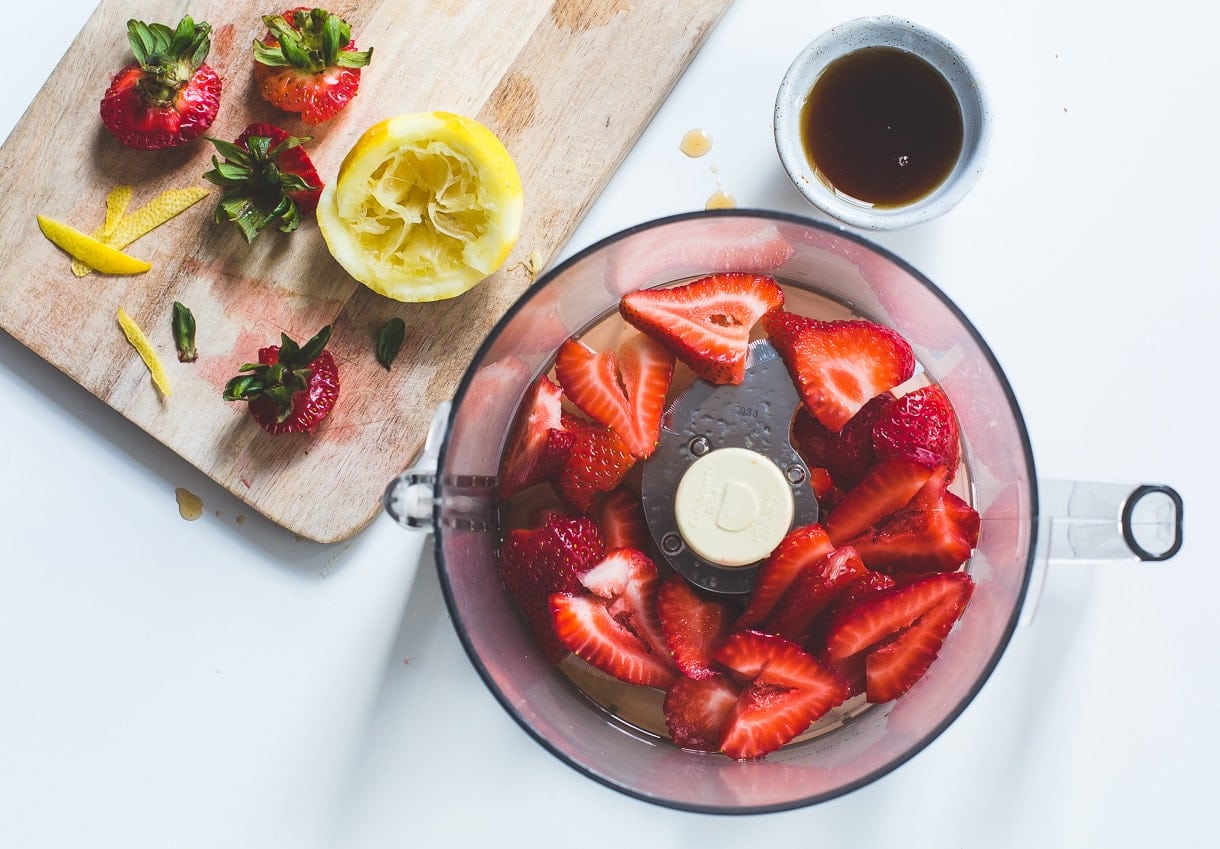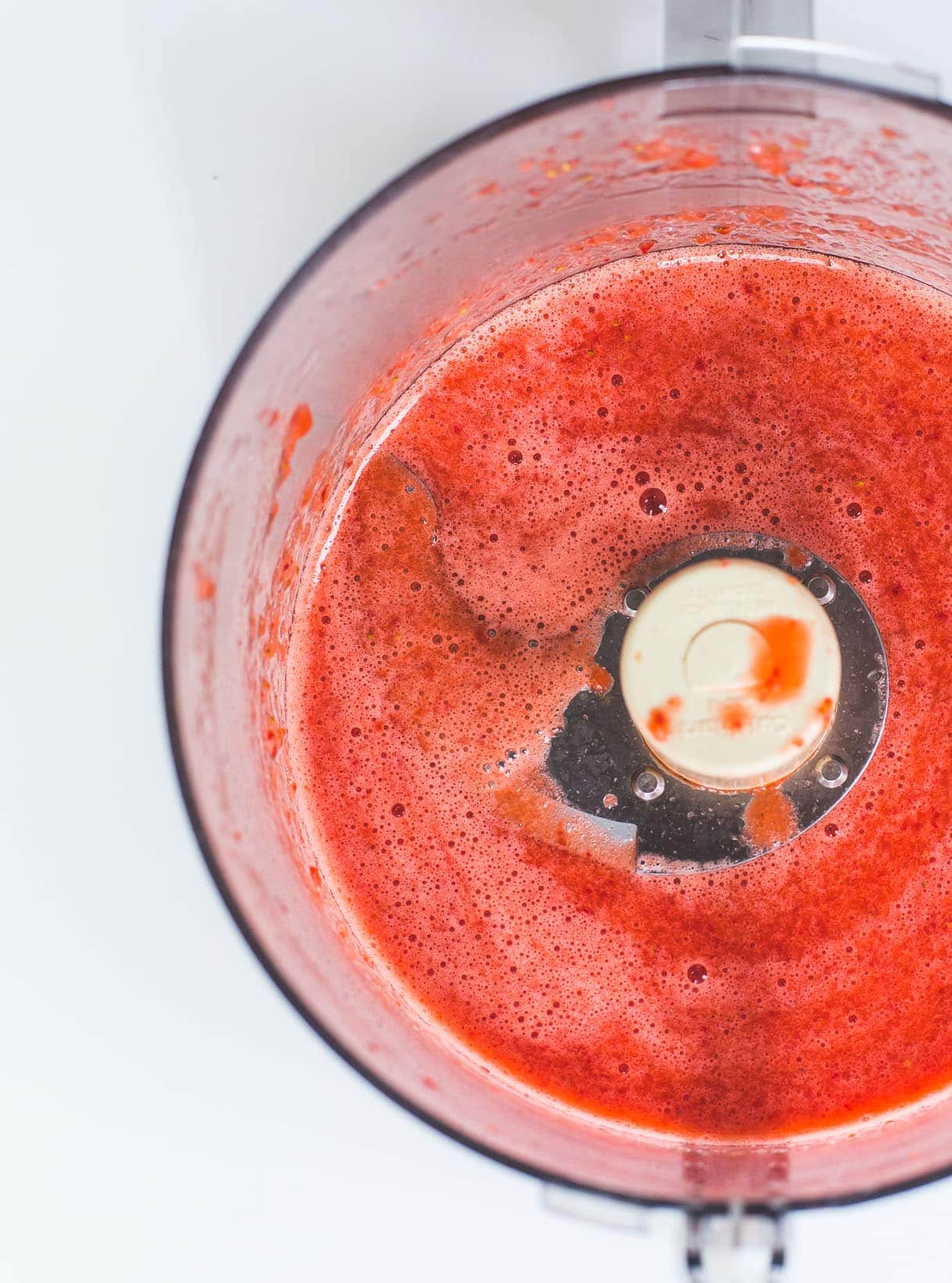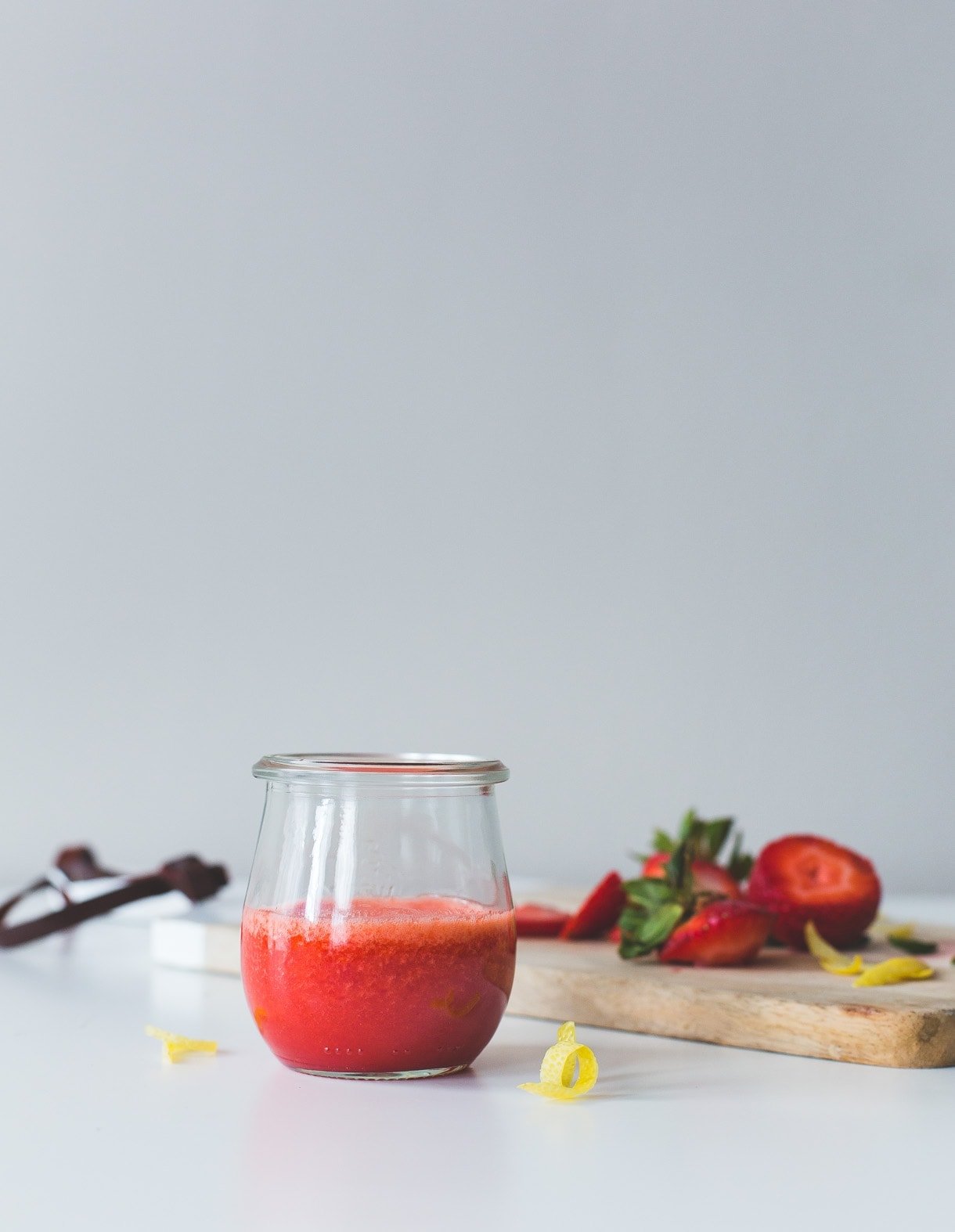 What is a French 75 cocktail?
The Great Gatsby was actually where the inspiration for Strawberry French 75 came from, which happened to be the drink of choice for Jordan Baker, a friend of Daisy's who loved to play golf – just like me (side note: I played competitive golf for 20 years, and went to college on a scholarship). Traditionally made from gin, champagne, lemon juice and sugar, the French 75 was named after a small, powerful gun used during World War I, and has made its way through the decades.
I'm not much of a cocktail aficionado, but this tall drink isn't complicated, and could fool anyone with its fancy glow. It's racy and vivacious, just like the 1920's were. There's something very sensuous about it……. ruby red and piquant.
The herbacious quality of gin (I prefer Hendricks) is dynamite with the quick strawberry puree – which is just blended California Giant Berry Farms strawberries, fresh lemon juice, and a smidge of maple syrup.
Topped off with an affordable pour of bubbly (Cava or Prosecco is in my budget, but Champagne for the purists if you like)….. it's the kind of thing I love to sip at brunch, or as a pre-dinner libation. And if you prefer a little less zing, simply leave out the gin.
From my glass to yours, happy summer cocktailing. xo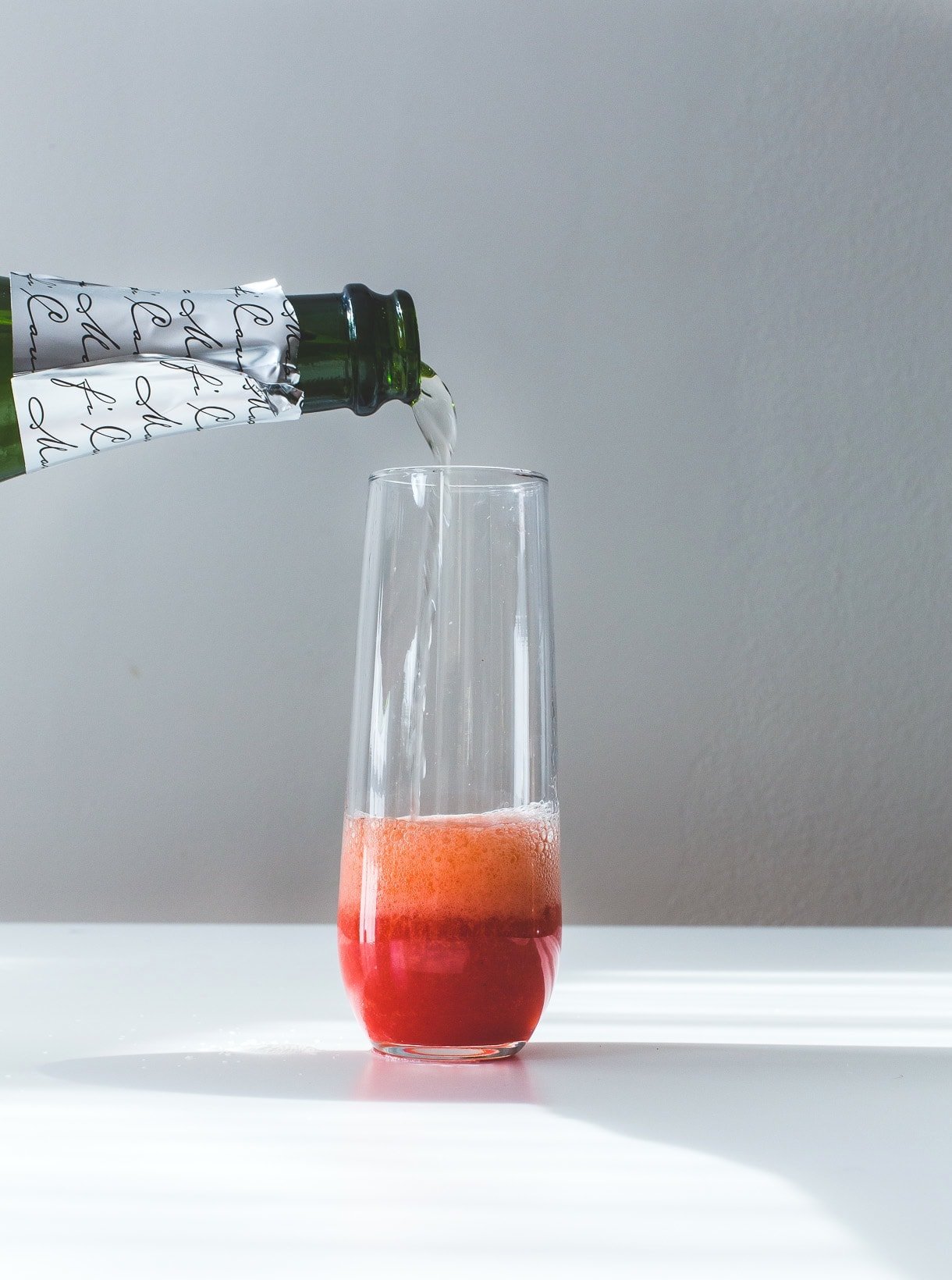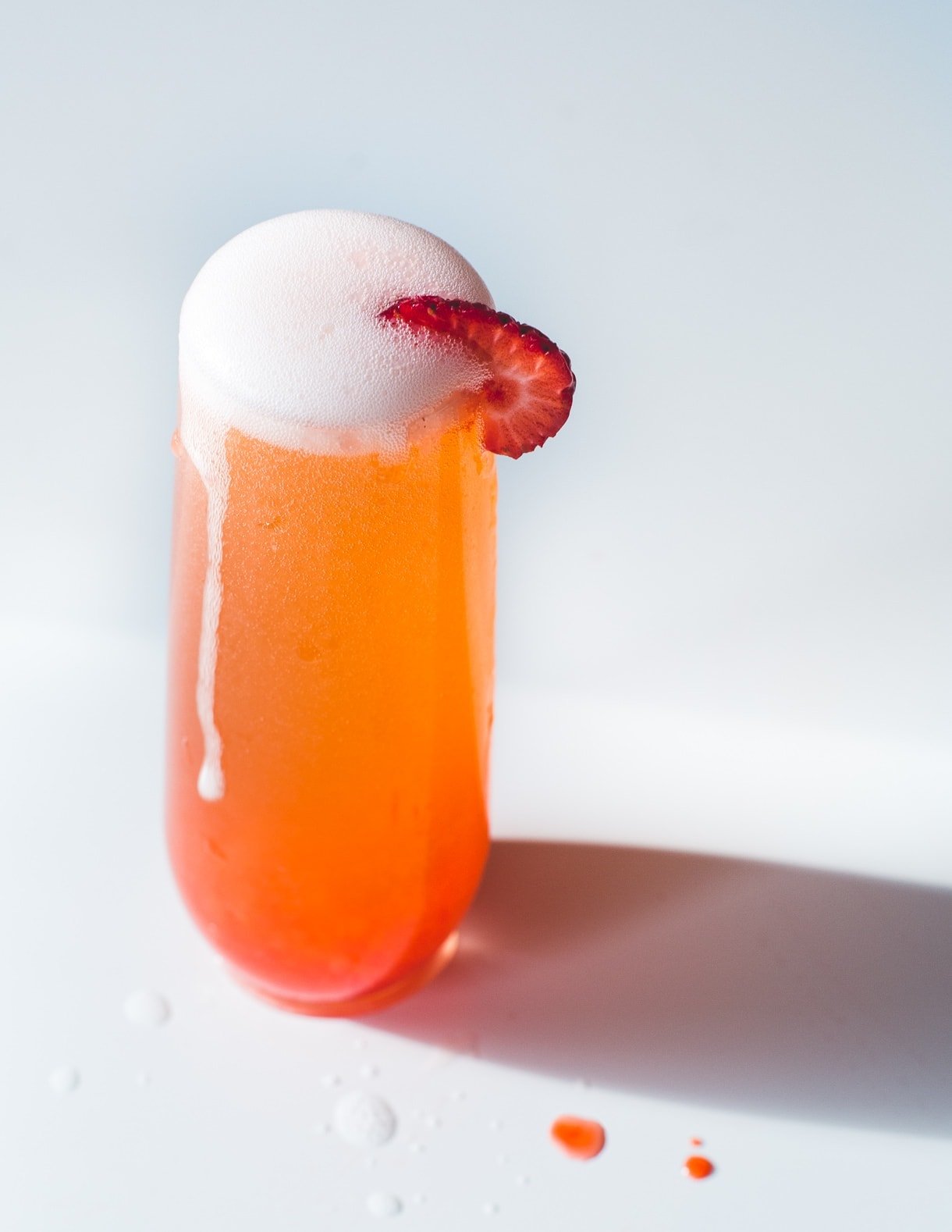 If you make this Strawberry French 75, be sure to tag me on instagram with hashtag #heartbeetkitchen or @heartbeetkitchen!
For Each Cocktail:
2

tablespoons

strawberry puree

1 1/2

ounces

gin

prosecco or cava
In a food processor, blend strawberries, maple syrup and lemon juice until completely smooth. Strain through a fine meshed strainer into jar. Discard pulp.

To make one drink, add 2 tablespoons strawberry puree to glass, top with gin, then top with prosecco or cava (pour in at a side angle because it will bubble).