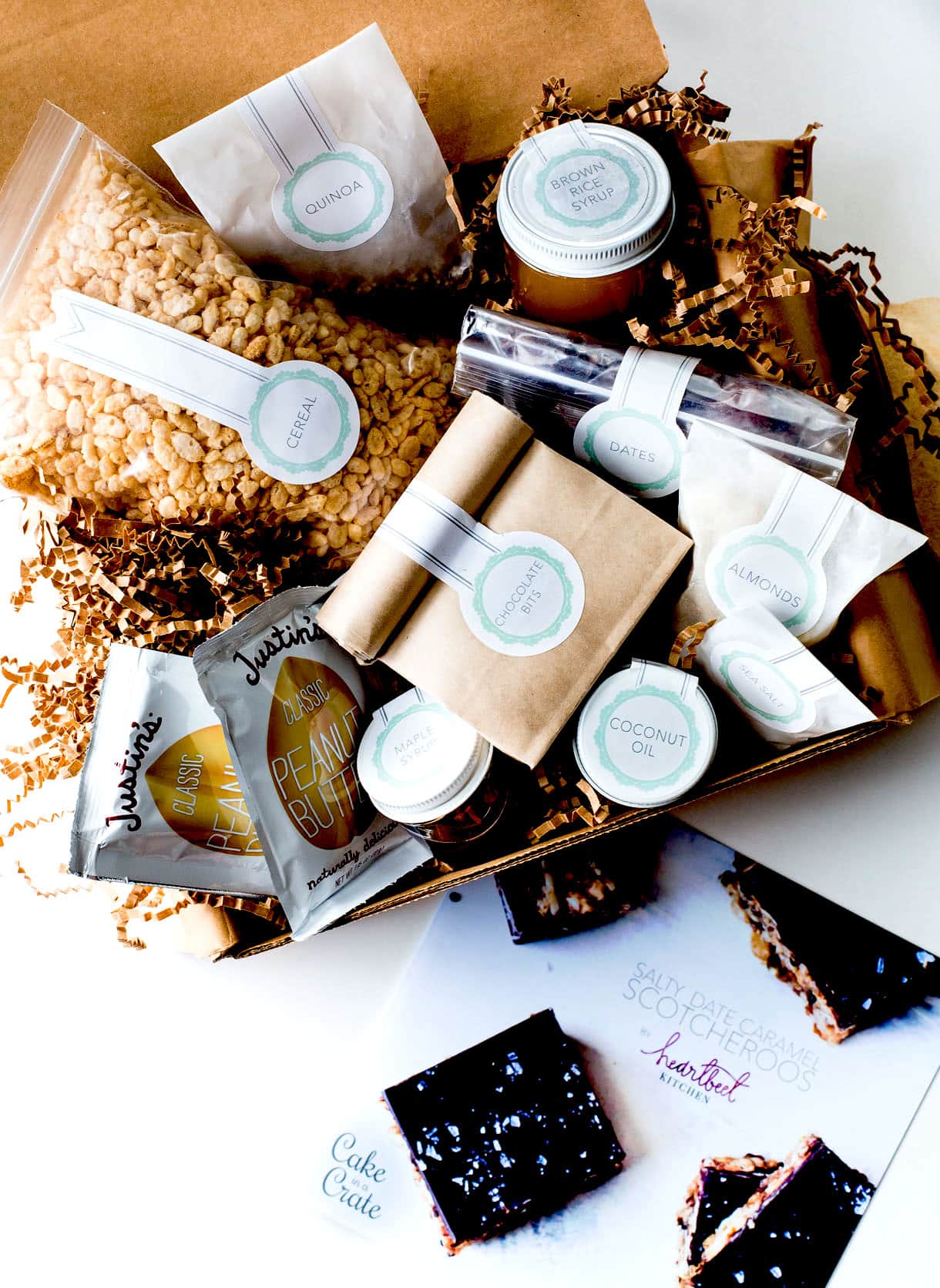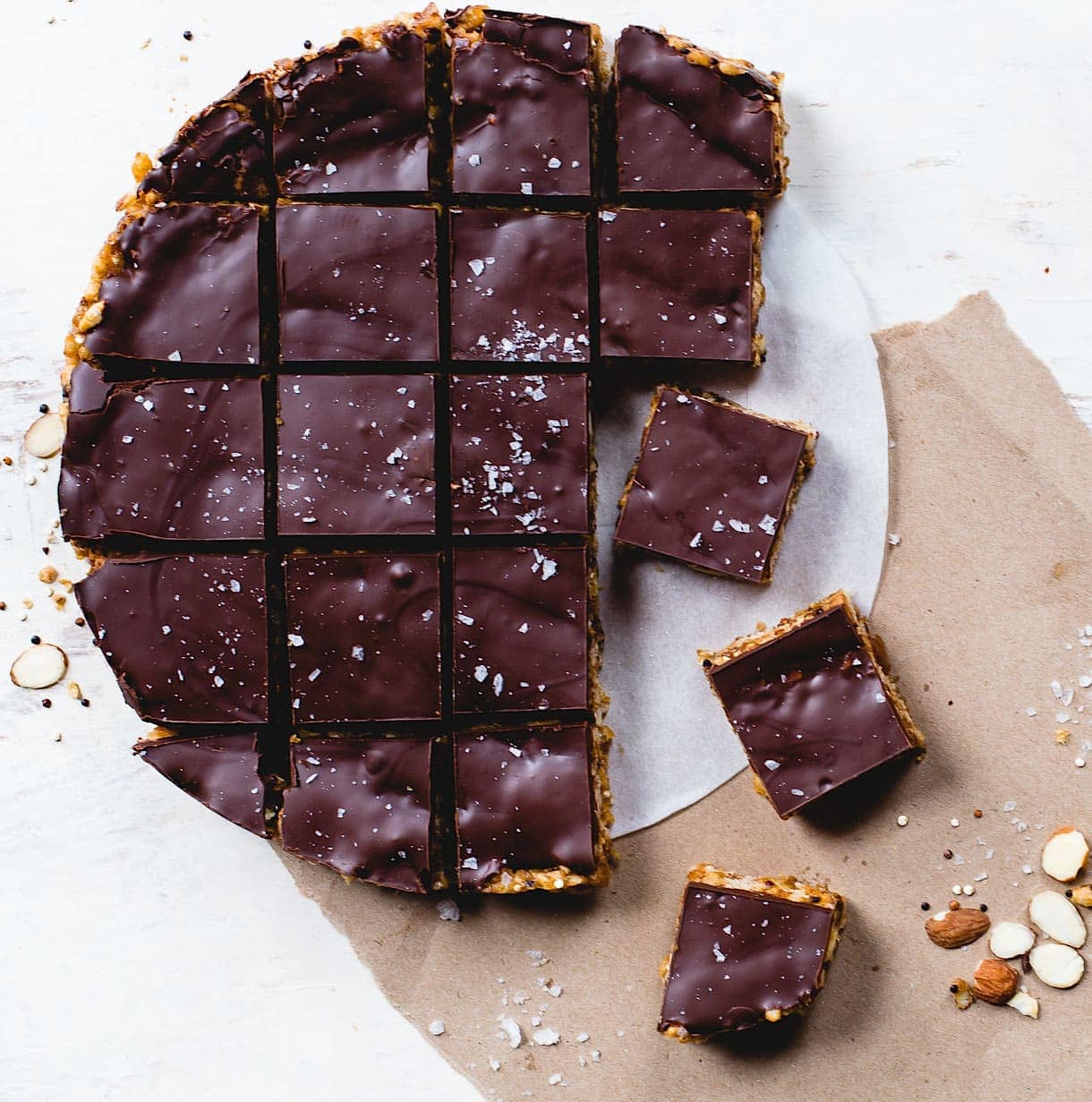 It's been amazing week, launching my Salty Date Caramel Scotcheroo Bars that are available to order thanks to a collaboration with Cake in a Crate. That means you can buy the plant-based kit to make these, and have it delivered straight to your door.
One of you will WIN my Cake in a Crate, which holds all the ingredients to make this insanely good, wholesome rendition of the classic Midwestern scotcheroo bars. The peanut buttery squares of heaven are comprised of puffed brown rice cereal, flaked almonds, and quinoa, bound together with brown rice syrup, maple syrup, natural peanut butter, and pureed dates to mimic that magical gooey texture of the original recipe, with a wonderful caramel flavor. Topped with melted dark chocolate and a dusting of flaky salt, it's a match made in heaven. They're gluten-free, vegan, and naturally sweetened – but even tastier than the original.
I can't wait for you to take your first bite, and welcome a delicious slice of the Midwest into your kitchen! Enter the easy giveaway below, one winner announced on July 11, 2016. Open to US residents only. Or you can buy the crate here if you just can't wait. :) xo!