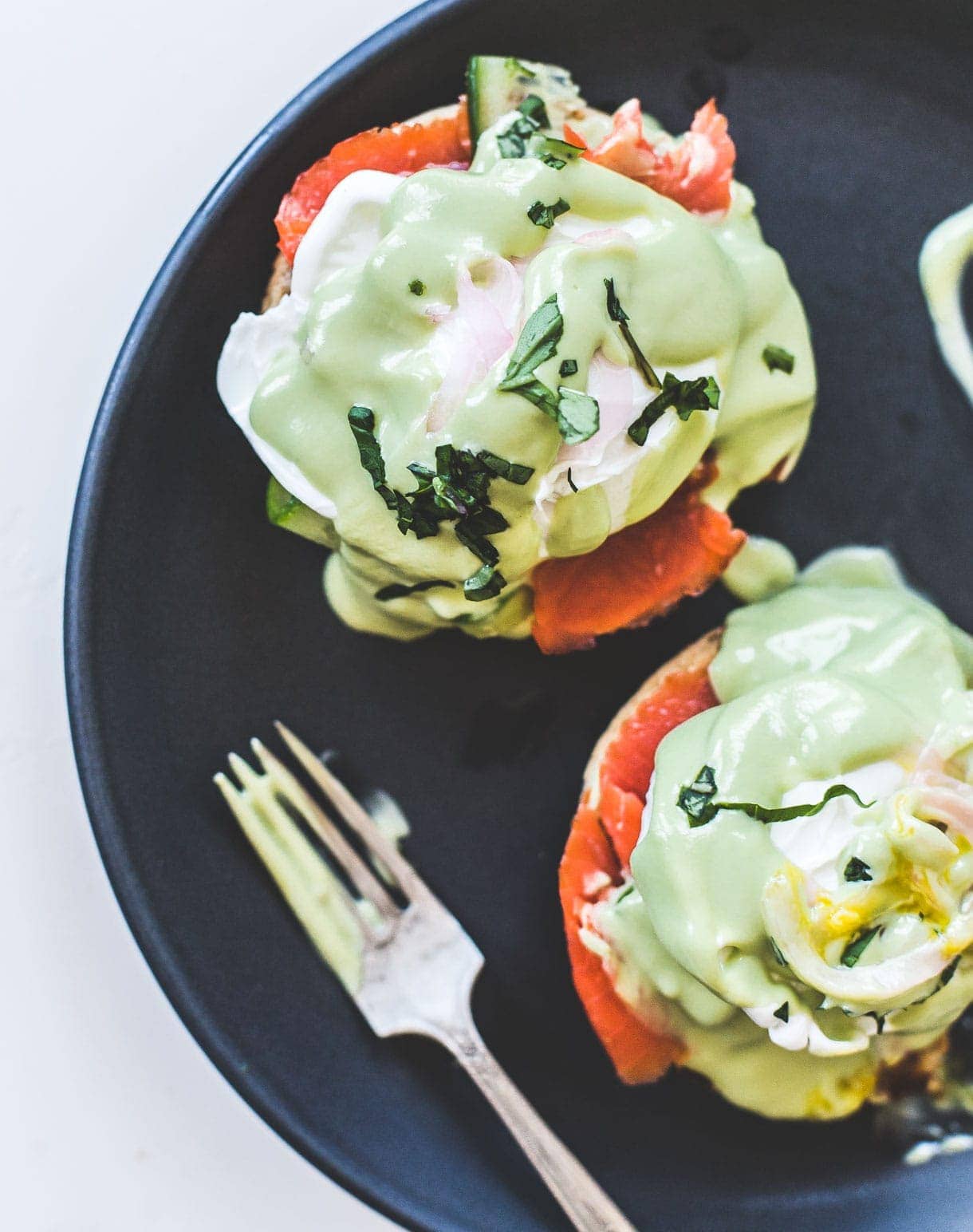 I always think about ordering eggs benedict when we're out for brunch, but truth is I've been disappointed too many times to take that chance. Weird ham, bland hollandaise, a little too heavy, and eggs not poached to my liking….. and then order envy sets in when the better looking plates walk past me.
So it was time to take matters into my own hands at home, and make an eggs benedict with ingredients I love and summer inspired. Equally important, I wanted the recipe to be a breeze to put together so you can make on a Saturday morning for yourself, or prep everything in advance to serve a brunch crowd.
Building it looks a little like this:
– Udi's gluten free english muffins (these are new!)
– Smoked salmon (be sure to buy high quality, as the flavor and texture is incredibly better, especially if you can find some from the Copper River, Alaska area)
– Shaved cucumbers
– Poached eggs
– 3 Ingredient avocado sauce
– Quick pickled onions
If there's one simple condiment I would put on anything, it'd be quick pickled red onions. They're so easy and so flavorful. Just a simple brine of hot water and vinegar poured over them, and within 15 minutes you have a rockin' bright and tangy topper. The sauce is just a blend of sour cream, lime juice, and ripe avocado with a bit of salt. And you definitely don't need to be shy when pouring it over the top….
If you're hosting brunch and want to prep these ahead, the onions, avocado sauce, and poached eggs can all be made one day advance. To reheat the eggs, set them in a bath of warmish hot water for about 5 minutes, then assemble the eggs benedict. Enjoy!
Click video below to see how to make this Smoked Salmon Eggs Benedict!

More Salmon Recipes: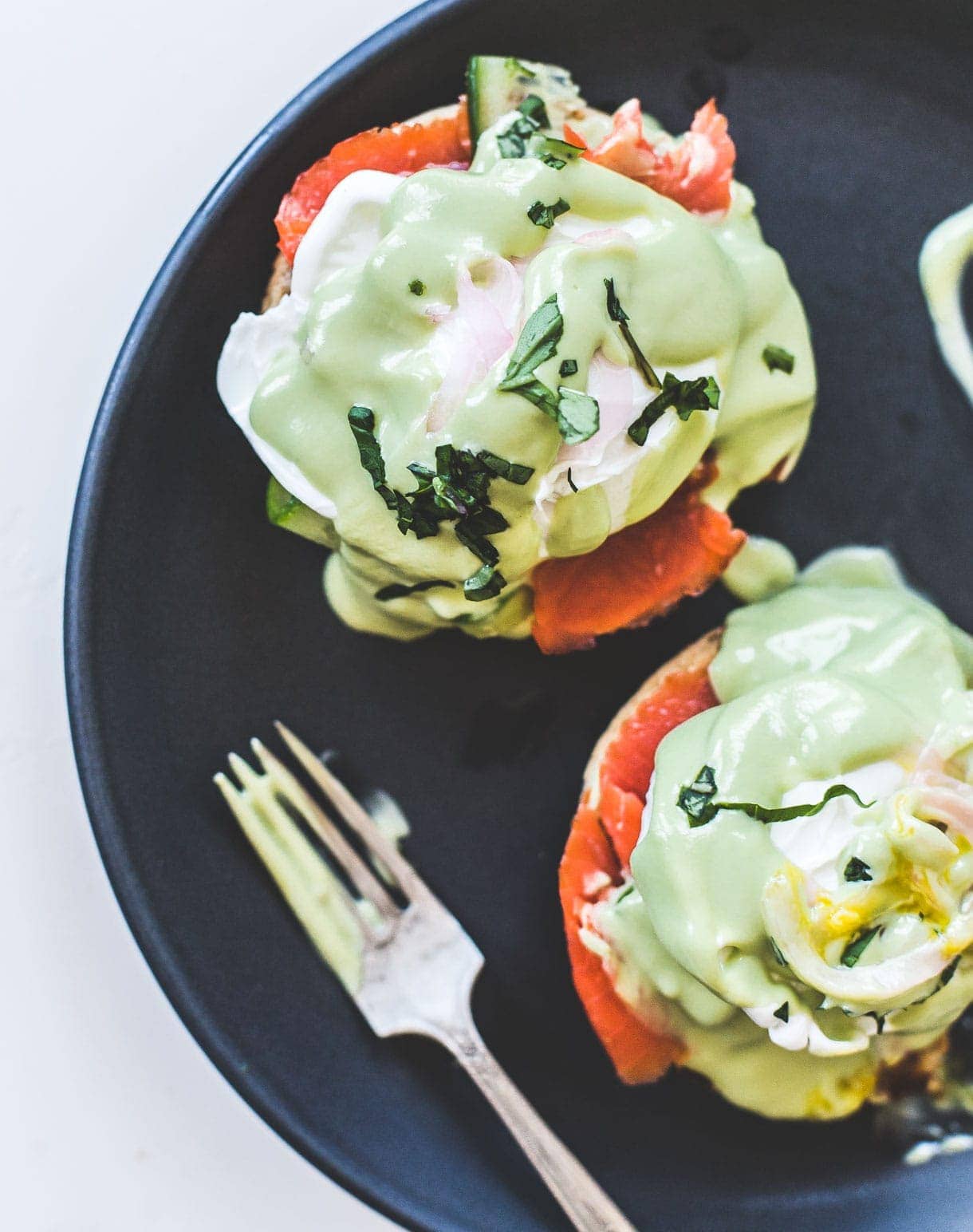 Bring 1cup water and 1 cup vinegar to a boil. Add onions to a mason jar and pour hot brine over the top. Let sit for at least 15 minutes for them to quick pickle.

Meanwhile, fill a sauce pot with 5 cups water. Bring it to a boil, add 1 tablespoon vinegar and slides eggs in with a spoon. Lower heat to barely a simmer and cook for 4 minutes for runny yolks, 5 minutes for thicker yolks. Remove from heat with slotted spoon and pat dry.

Blend avocado, sour cream, lime juice, salt, and garlic to a food processor and blend until creamy. Add a little water if you would like it a little thinner in consistency.

Then build your benedict, open face on the english muffins. A few slices of smoked salmon, shaved cucumber, poached eggs, pickled onion and then a hefty drizzle of avocado sauce.
This post contains Amazon affiliate links, which I may make a small commission from should you decide to purchase.