Pinch me. It's starting to become real.
Smitten with Squash is now available for pre-order! When my editor emailed me the links to see it live on Amazon and Barnes & Noble, I went through a whole world of emotions in about 9.2 seconds. Joyful, grateful, shocked, and even a little scared. But most of all I'm tingly excited to share my passion for all things squash with you.
In addition to giving you new ideas for well-known varieties like zucchini, butternut and acorn, I wanted this book to be a useful resource & guide for your trip to the farmer's market. There are probably other varieties that catch your eye as you stroll down the aisles, but you pass them by, not quite sure what their names are or what to do with them.
Some shockingly beautiful on the outside, others a little "Beauty and the Beast" like, but underneath their skin lies a world of possibilities. From savory to sweet and cuisines of all kinds, this family of vegetables is truly amazing.
When talking to others as I was writing the book, I found that many were intimidated by the preparation of winter squash, as they can be quite awkward and sometimes a bear to crack open. With that in mind, I spent lots of time experimenting to make this easier and safer. In the book you'll find plenty of tips and tricks for becoming a jedi master of cutting & peeling squash.
Similar to my blog, the 85 recipes are a little bit of everything from small bites & snacks, main dishes (with plenty of meatless options), side dishes, fresh salads and sweet treats, all with a focus on real food that tastes really good. I also added a "One Easy Dish" recipe for each variety with minimal ingredients and instructions for making something totally delicious that lets the flavors and texture of the squash shine. Oh, and all of the recipes are either naturally gluten-free or have slight adaptations to make them this way, even the baked goods.
I'm anxiously waiting for all sorts of delicate, fresh summer squash to appear so I can make a few of the dishes from the book like Garam Masala Dusted Pattypans with Crispy Chickpeas (above) and these Fluffy Lemon Poppyseed Pancakes, moist and filled with shreds of yellow squash!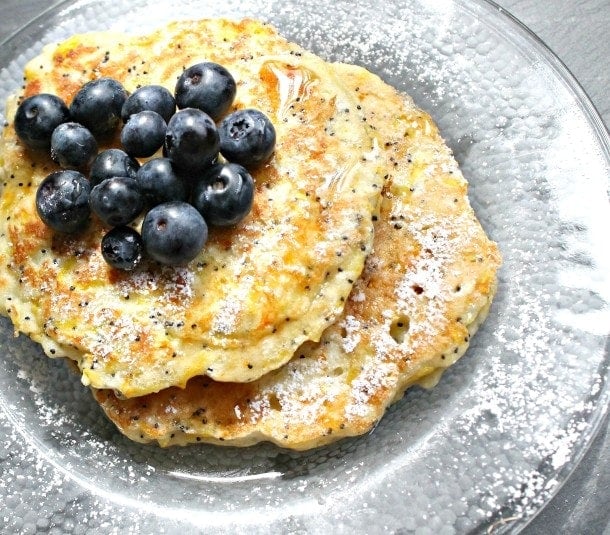 I have so many people to thank for making this book happen, the overwhelming support and enthusiasm has been amazing. I couldn't have done it without your presence.
So from the bottom of my heart, big hugs and love to all. I hope you enjoy the book and have all sorts of delicious fun with squash!
And even better, if you pre-order the book right now it's about $4 less than retail price. It will be shipped out on July 14th when it's officially on bookstands. Here are the links to pre-order the book: