This tart, salty, just-sweet-enough rhubarb margarita is a house favorite! This refreshing cocktail has fresh orange and lime flavors like a classic margarita, then is elevated with a delicious rhubarb simple syrup. And the ruby red color is gorgeous! The rhubarb syrup makes a large batch and can be kept in the refrigerator for weeks. From there, the fresh margaritas take just 4 ingredients and 5 minutes to make.
You've probably noticed there is no shortage of rhubarb recipes on this site. It's my springtime favorite. And when I started making this easy rhubarb syrup a few years ago, we started experimenting with making all kinds of drinks with it, both cocktails and mocktails.
Within a few weeks, this zingy, tart, refreshing rhubarb margarita became our house cocktail. It has classic margarita notes of orange and lime, but gets a delicious twist with rhubarb flavor. Tart, salty, and a little sweet – the perfect combination.
The margaritas take just 5 minutes to make once you have the rhubarb simple syrup, which lasts for weeks in the refrigerator. You can make it once and have it at the ready. And you don't need any special liquors to shake these cocktails up, just tequila!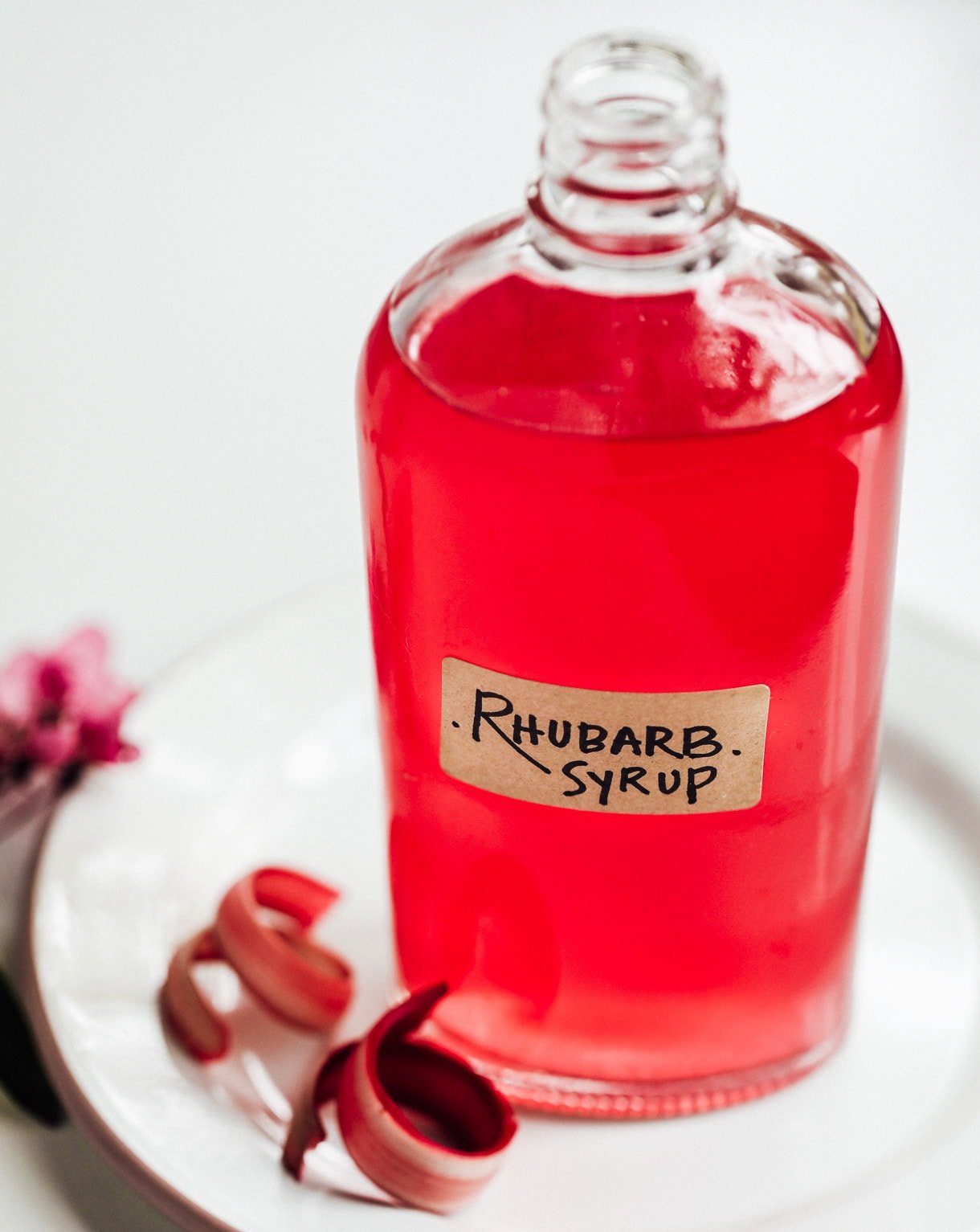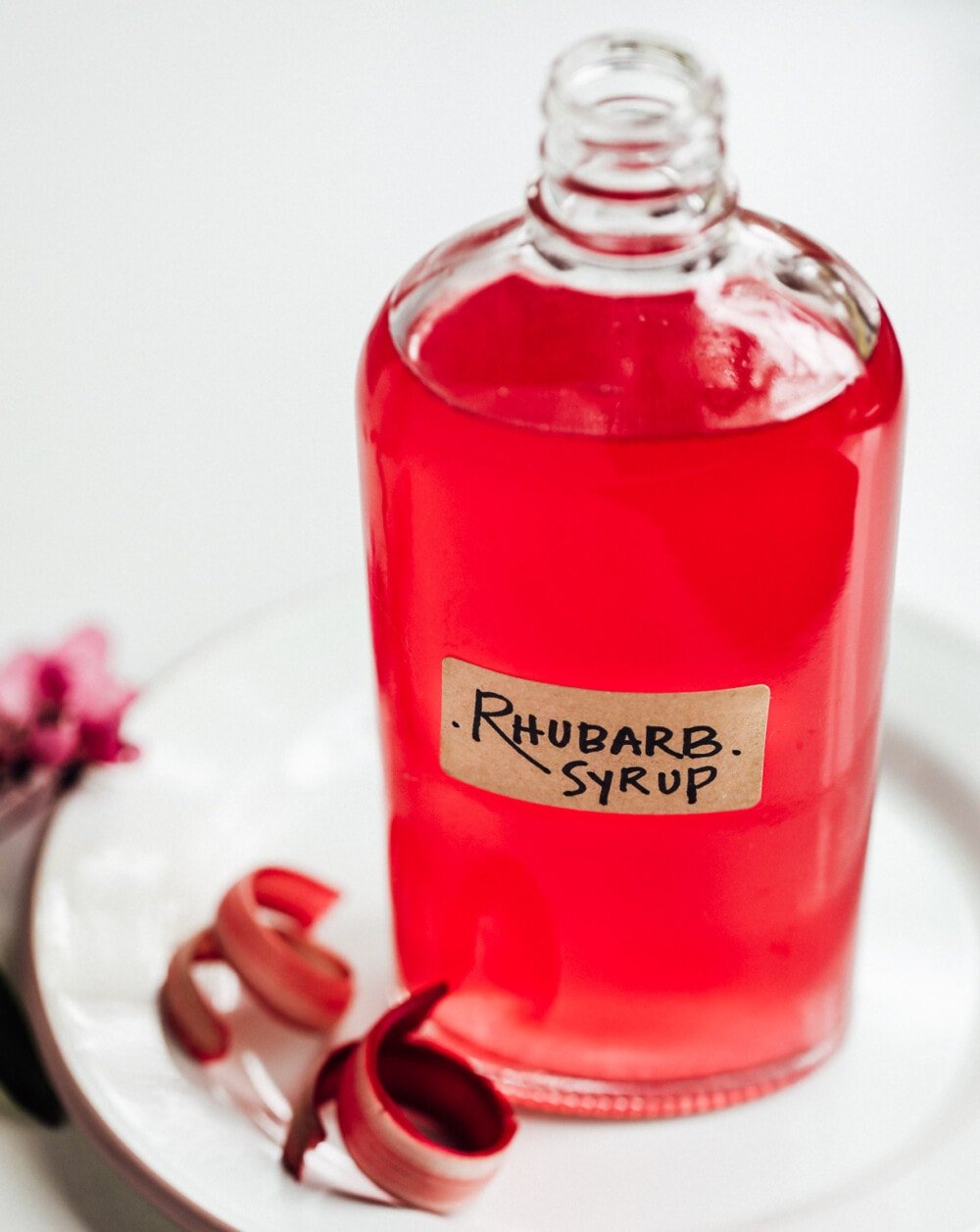 The secret to a great margarita is using fresh ingredients and not overpowering the drink with sweetness.
That's why I love making margaritas at home – you get to control both of those things! This recipe has just 4 ingredients, nothing artificial, and the sweetness comes from the rhubarb infused simple syrup.
Do you need triple sec for this margarita?
Triple sec is an orange-flavored liqueur made from dried orange peels that I NEVER have on hand. So I developed this margarita recipe without it. I find fresh orange juice lends just as lovely of a flavor, and I like that it doesn't add any more alcohol.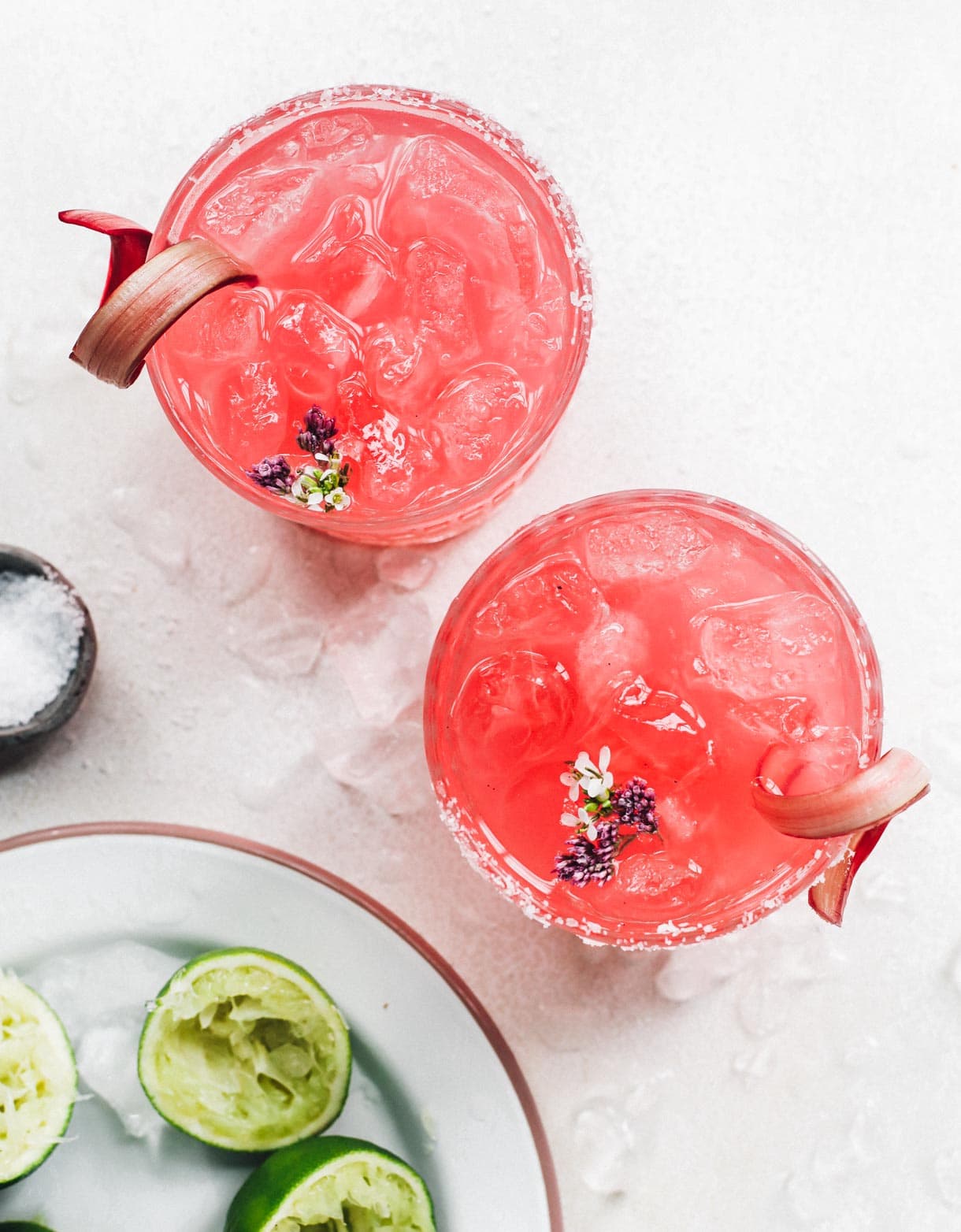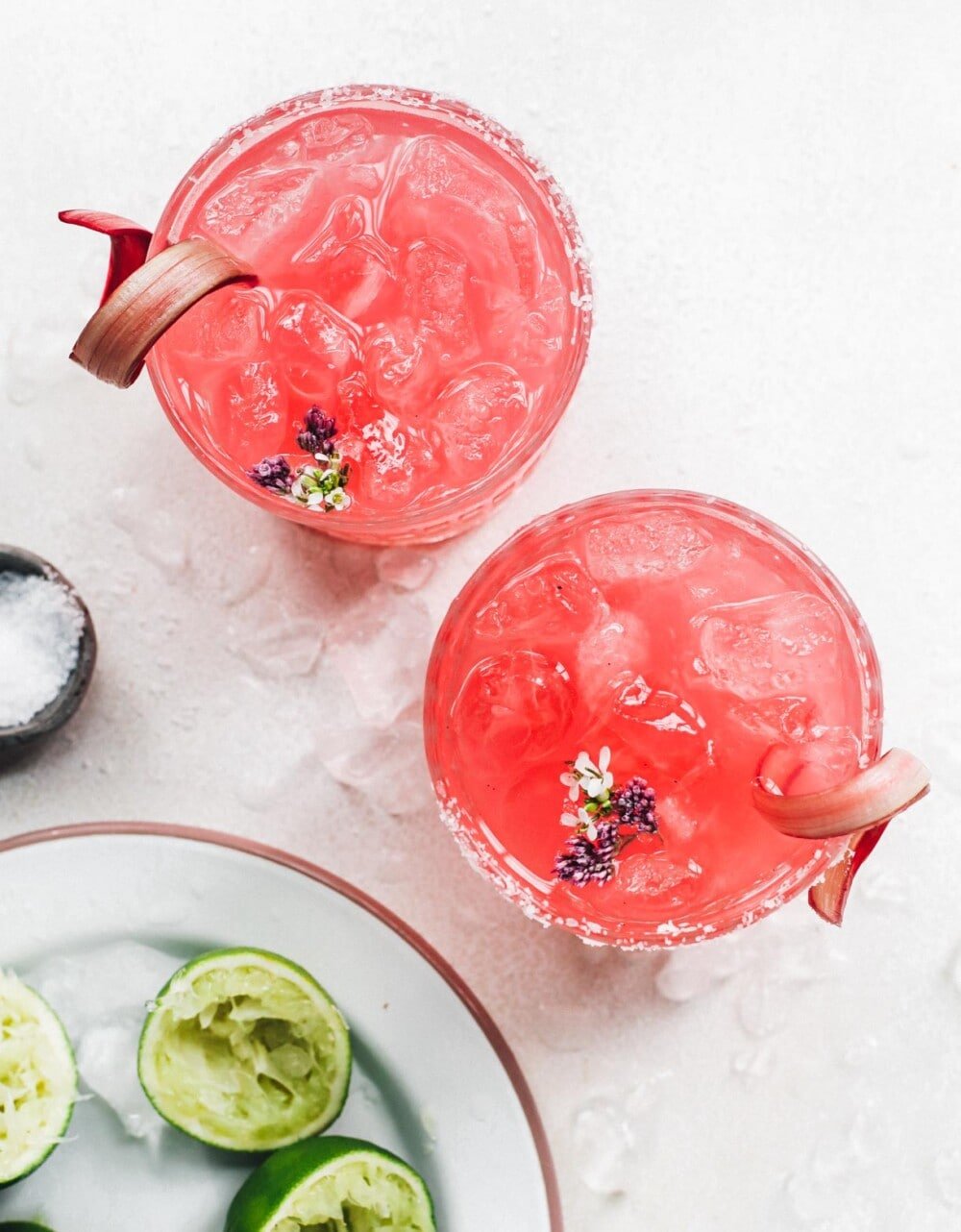 What to look for when buying or picking rhubarb:
Rhubarb differs slightly in color depending on the variety, the stalks ranging from green, pink, and red. Red stemmed types are not necessarily sweeter, because color and sweetness are not always related. But they do make for prettier desserts and give the rhubarb syrup the prettiest ruby red hue, so if you're going for looks, try to find a red or pink variety.
More Rhubarb Recipes: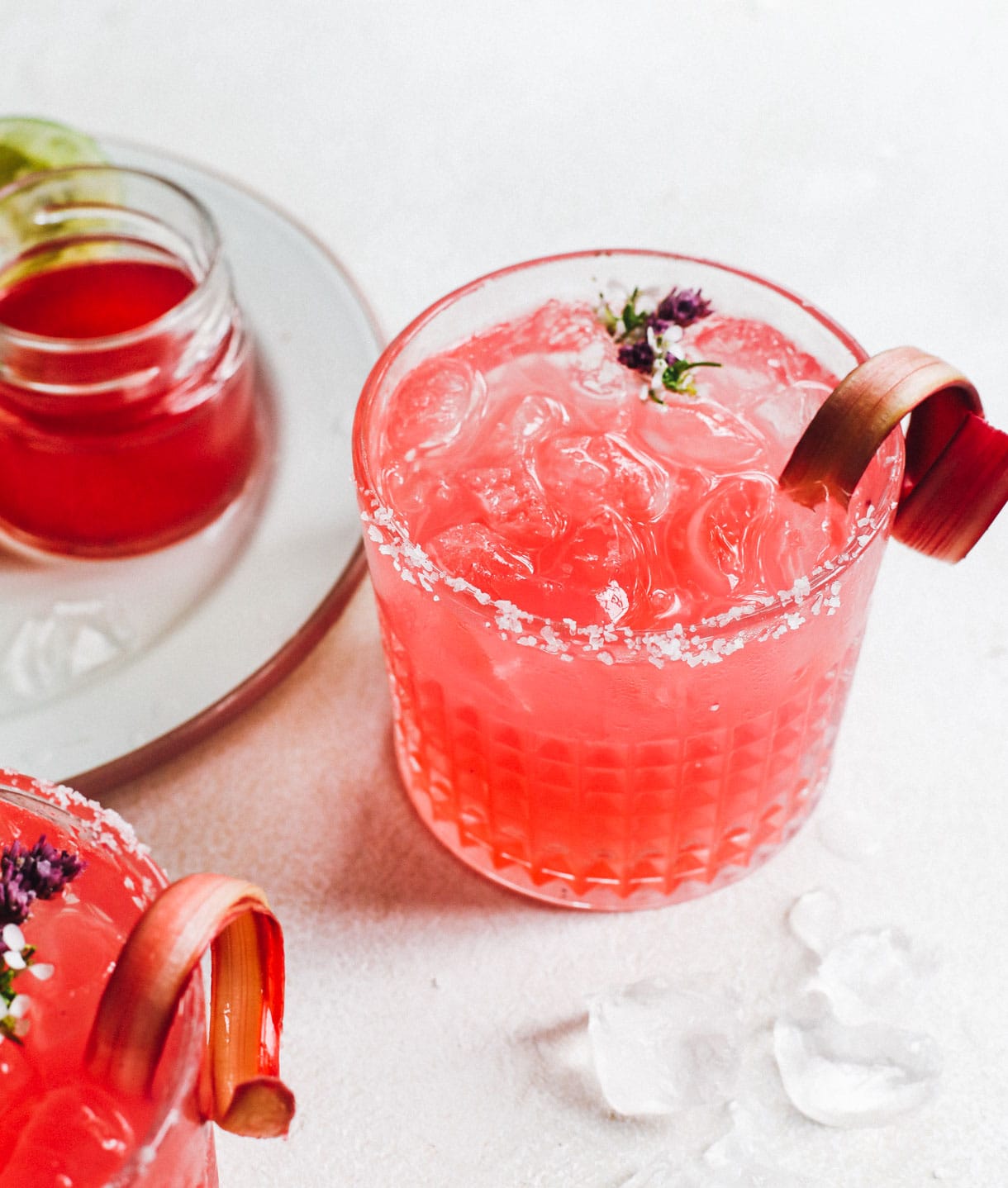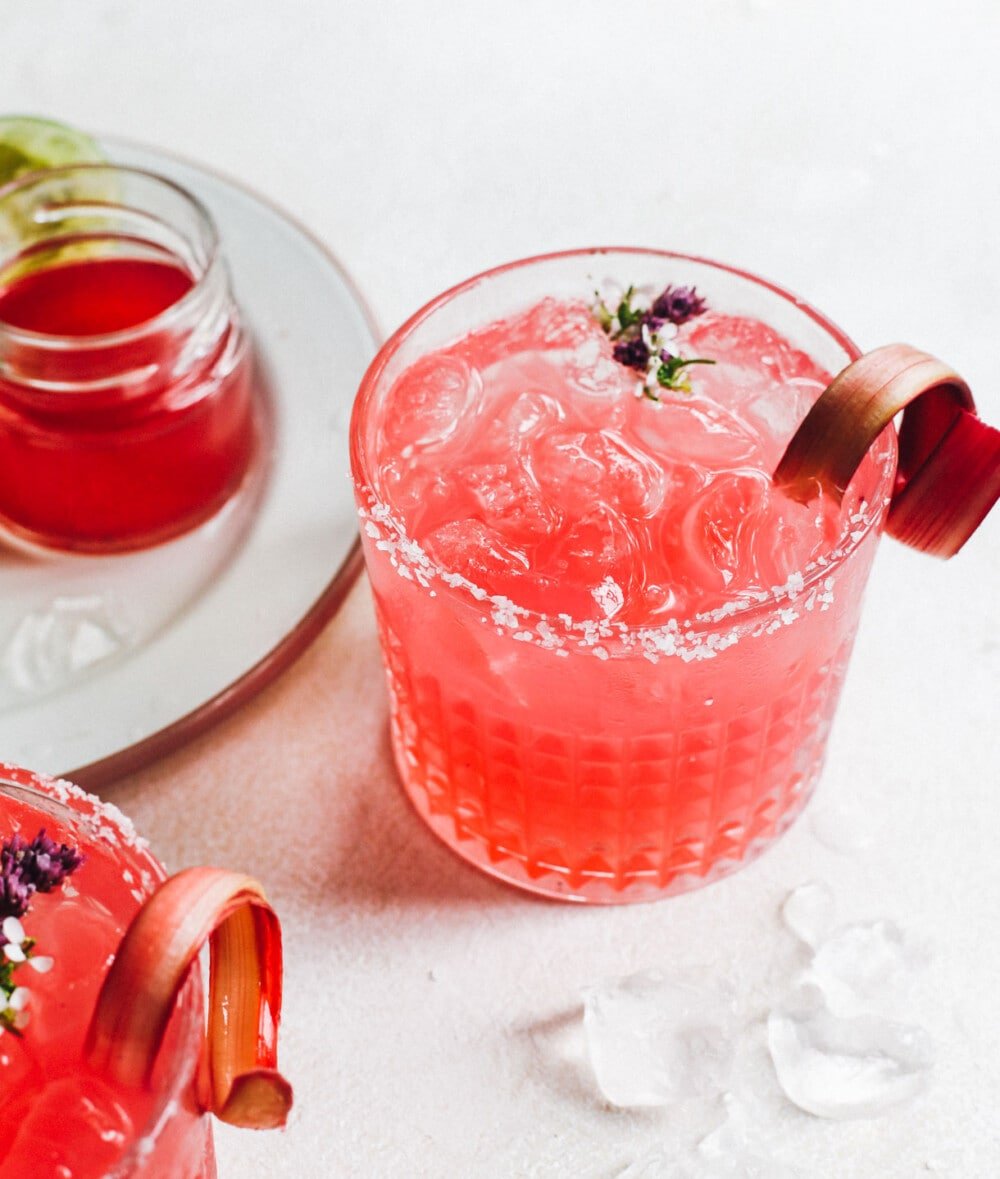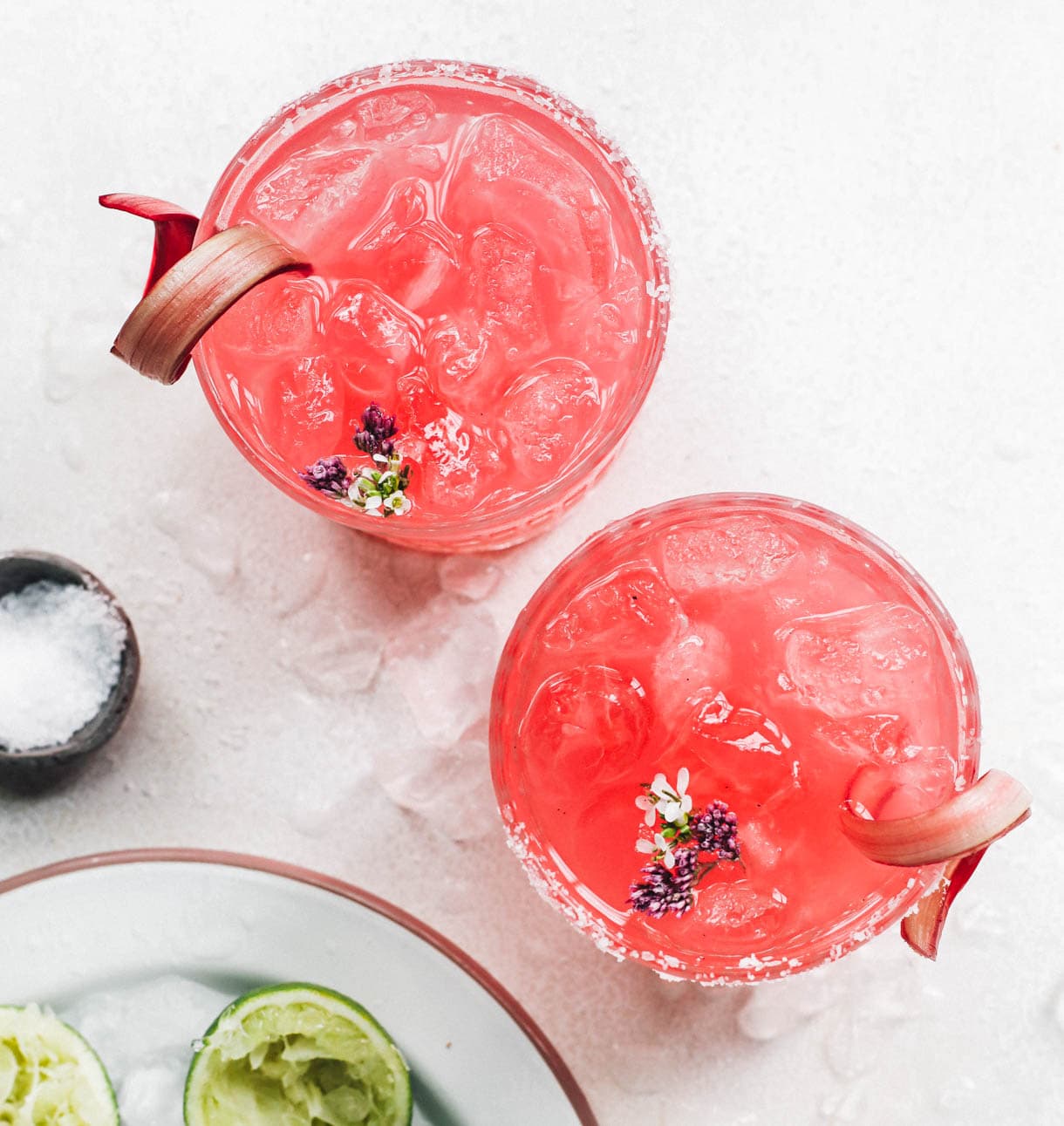 4

ounces

rhubarb simple syrup

4

ounces

fresh orange juice

2

ounces

fresh lime juice

4

ounces

silver tequila

coarse salt for the rim
Add a good amount of ice to a cocktail shaker. Then add all ingredients to shaker except salt.

Shake vigorously for 20-30 seconds.

Rub cut lime piece onto the rim of the glass. Pour coarse salt onto a plate, and place the glass upside down so rim is in the salt and rotate to adhere the salt.

Add ice to glass and pour margarita mixture over the top. Serve cold.