If you have a jar of salsa verde sitting in your pantry, these 17 recipes will use it up in the most delicious ways! Salsa verde, also known as tomatillo salsa, is a fresh, herbaceous, and slightly tangy green salsa. It adds deep flavor to many dishes. It can be used in enchiladas, soups, stews, as a braising liquid for meats, a companion to beans, and more!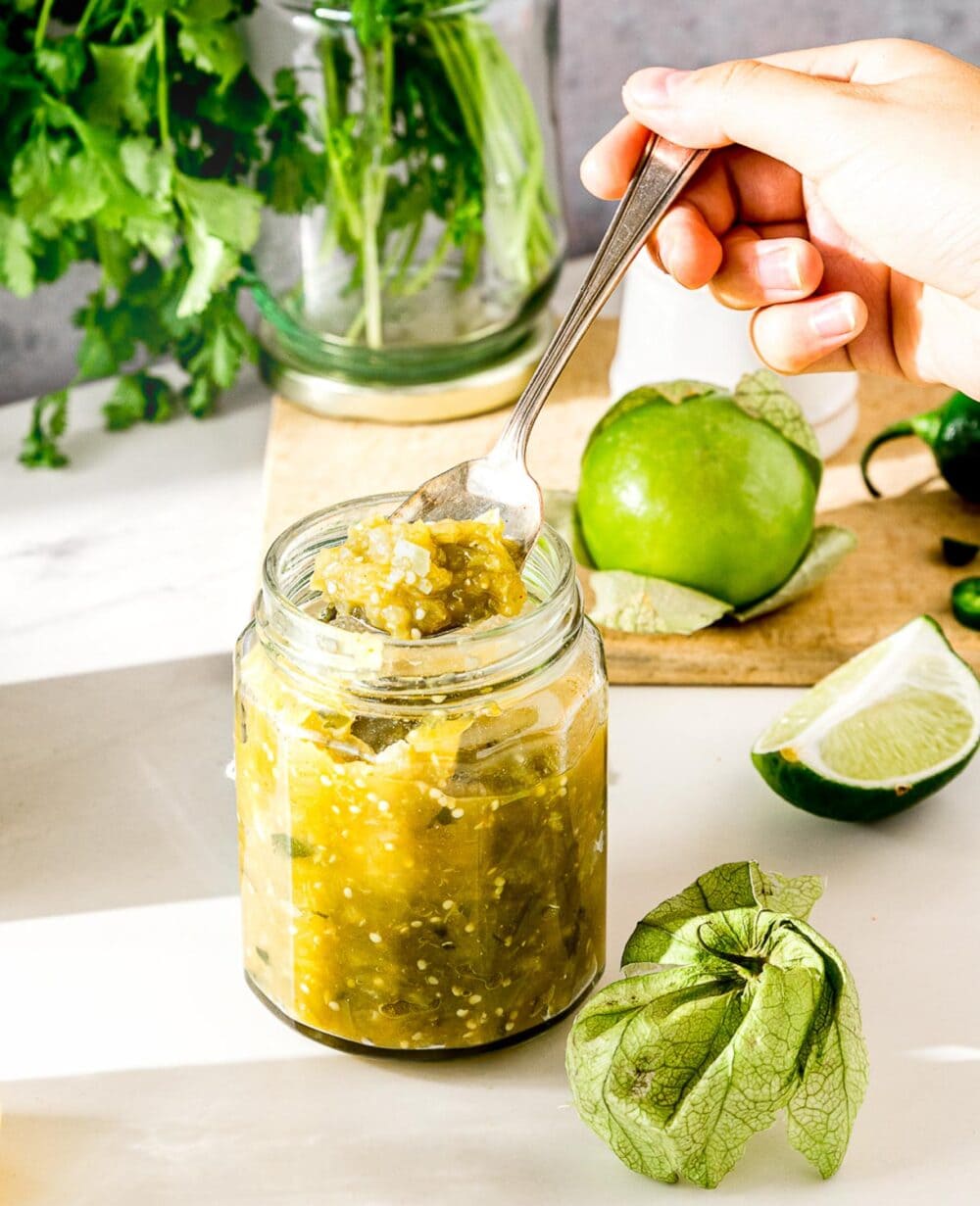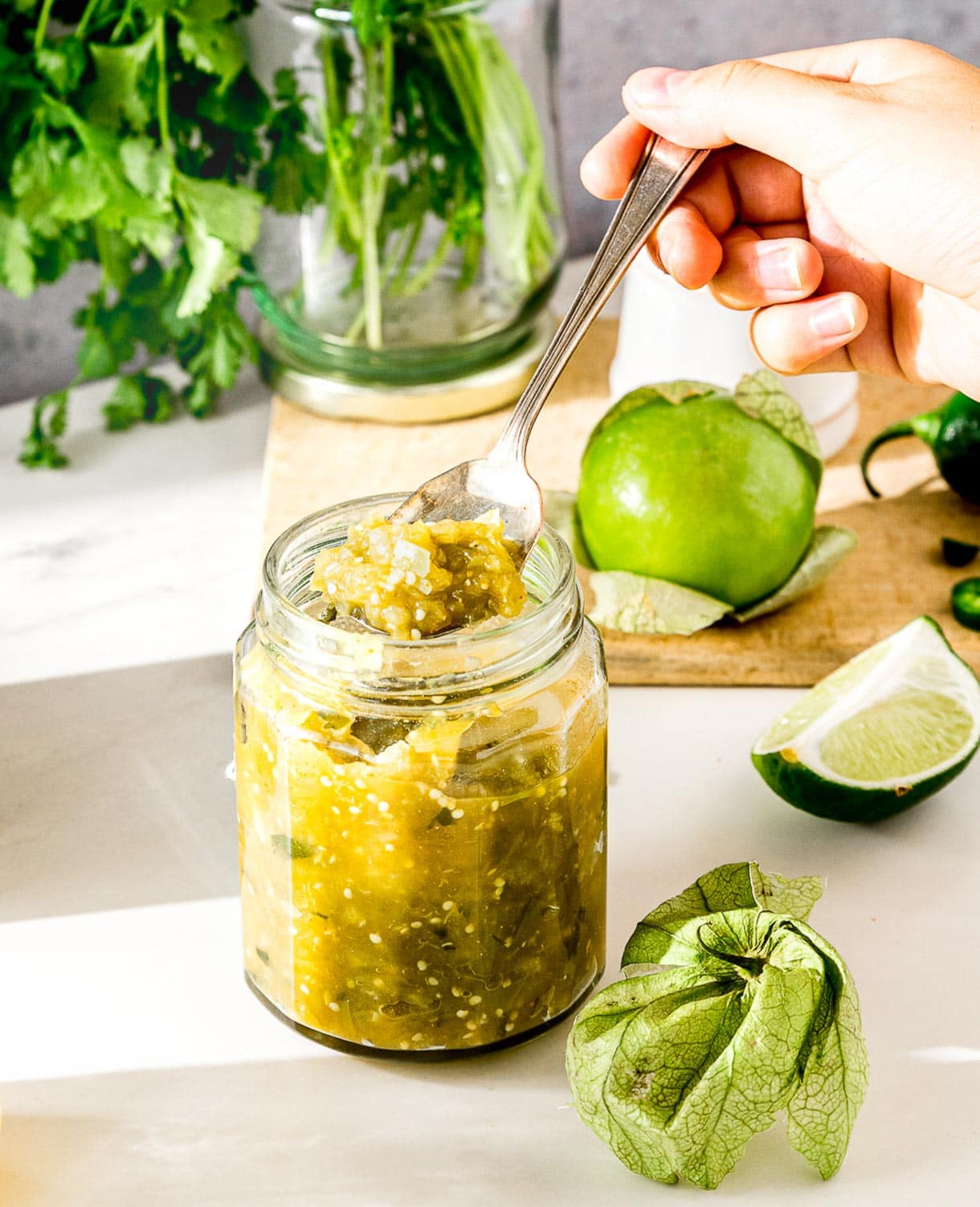 What is Salsa Verde?
Salsa verde is a savory, vibrant, fresh green sauce that gets its color and slight tanginess from its main ingredient; tomatillos.
Tomatillos are green with a papery husk that is removed before using. I grow them each summer in my garden and make this salsa verde recipe, preserving it to use in many dishes throughout the year. To note, tomatillos are not the same as green tomatoes.
Salsa Verde is commonly used in Mexican and Central American cuisine, where it is used as a key ingredient in dishes like enchiladas, tacos, and stews. The inclusion of fresh herbs, such as cilantro and/or parsley, gives salsa verde a fresh and herbaceous taste. The freshness is key! And the combination of ingredients like garlic and onion adds depth, balancing the tanginess and spiciness of the peppers.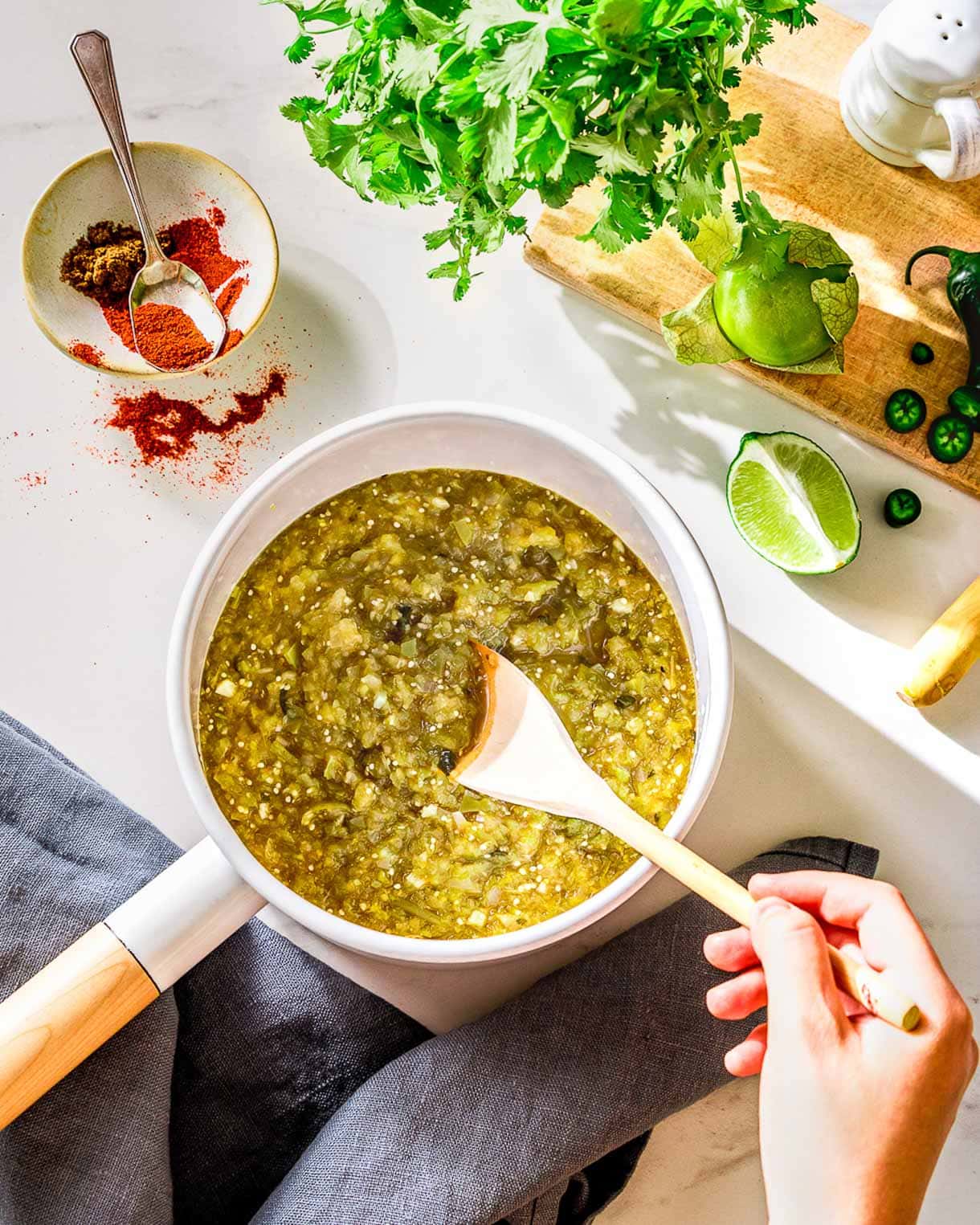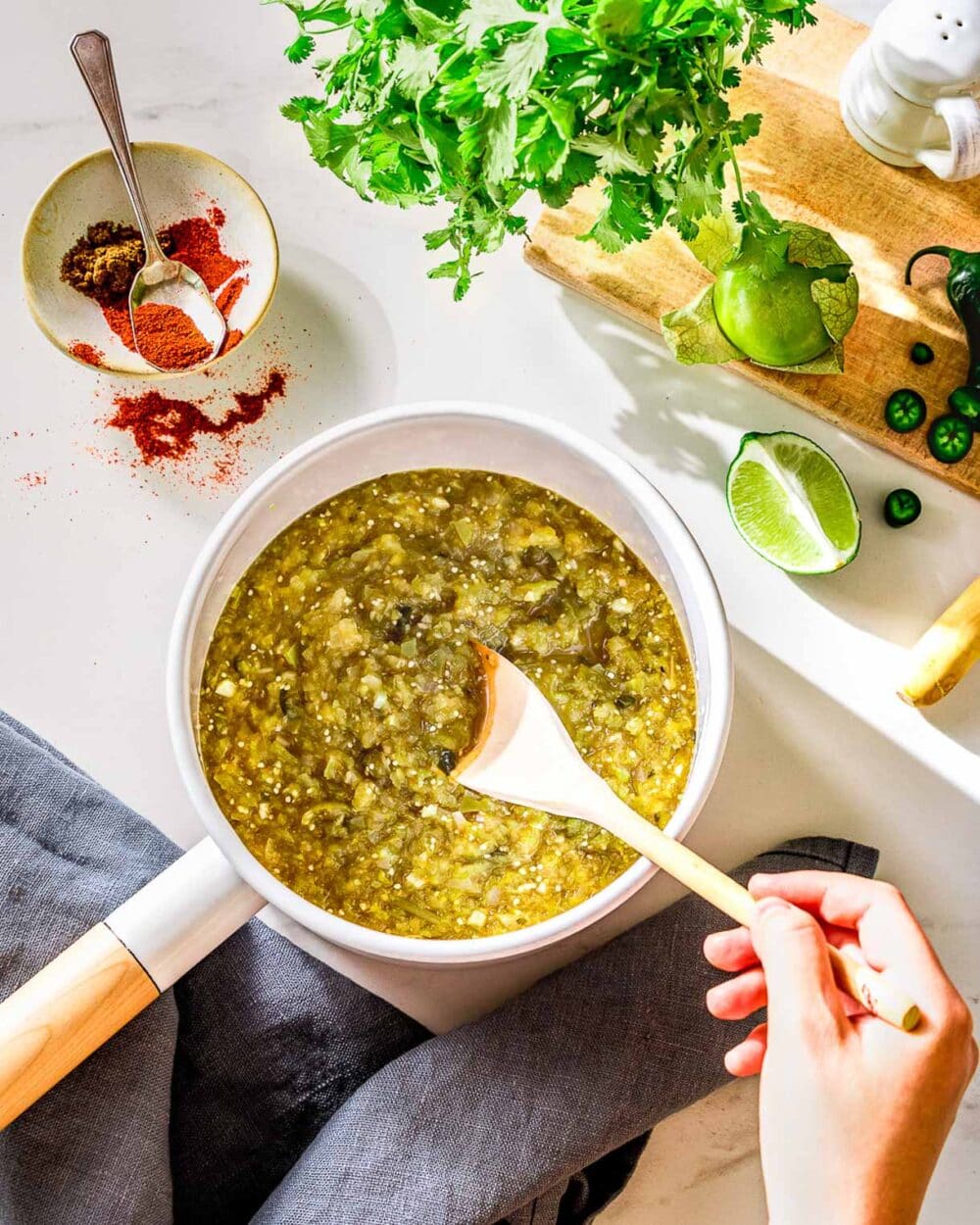 Typical Ingredients in Salsa Verde:
Tomatillos
Onion
Garlic
Cilantro
Peppers
Lime Juice
Salt
What's the Difference Between Salsa and Salsa Verde?
Generally, salsa is made with a tomato base giving it a red color and salsa verde with a tomatillo base giving it a green color. Their flavor profiles differ quite a bit as well. Salsa verde has a distinct tart and herbaceous taste while red salsa can be sweeter and spicier, possibly smokier, with the common use of red chiles. I like both for different reasons and used in different applications! If I'm simply eating it as a dip for tortilla chips, I'll always reach for the jar of fire roasted salsa.
Is Salsa Verde Spicy?
The level of spiciness in salsa verde can vary depending on the type and quantity of green chilies used. Some versions are mildly spicy, while others can be quite hot, depending on personal preferences. Before using a jar of it in your cooking, be sure to taste the salsa first to assess the spiciness.
Best Ways to Use a Jar of Salsa Verde:
Enjoy salsa verde as a simple appetizer with tortilla chips, added to soup, atop tacos, in cozy casseroles, and enchiladas. Whatever you add it to, it will definitely add delicious flavor! You'll find 17 recipes here, both vegetarian and with meat, to fit just what you're craving.
Vegetarian Recipes