Every August, Brian's fantasy football draft alerts me that the end of summer is near. Ugh. That's right where we are right now, isn't it? I tried joining in on the fantasy fun and creating a team a few years ago, but I was terrible. I didn't do any research, and it became a fairly regular occurrence that I'd forget to set my line up until 15 minutes before the Thursday night game. Woops.
However, I am good at providing a real food, made from scratch, cheesy dip for game time.
When I hear the word "queso", I'm brought back to my mom's signature Velveeta-Rotel-sausage dip that she'd stir up in a crockpot and let do its thing for several hours. And not to say we didn't scoop up every last bit with Fritos, but processed cheese just isn't my thing anymore.
BUT. roasted jalapenos, smoked paprika, and a mix of cheddar and monterey jack are 100% my jam. Oh, and wine.
Yes, this Roasted Jalapeno Queso is made similar to fondue, starting out with dry white wine and a little bit of lemon juice (helps the cheese melt smoother). Jalapenos are broiled and then get steamed under a plate or in a paper bag, just like you would with red peppers, to then be peeled and chopped.
You'll add smoked paprika and cumin at the end, which are essential in adding flavor and depth, yet not overpowering the cheese. And then it's time to dip. Not with chips, but toasted Udi's gluten free bagel pieces. They're sturdy, which happens to be the perfect mechanism for cheesy bliss. Veggies would be great too!
Quick note: If you suspect you'll be eating this over an extended period of time, your crock-pot will come in handy. Keep it on low and stir every so often.
video collaboration with Annie D'Souza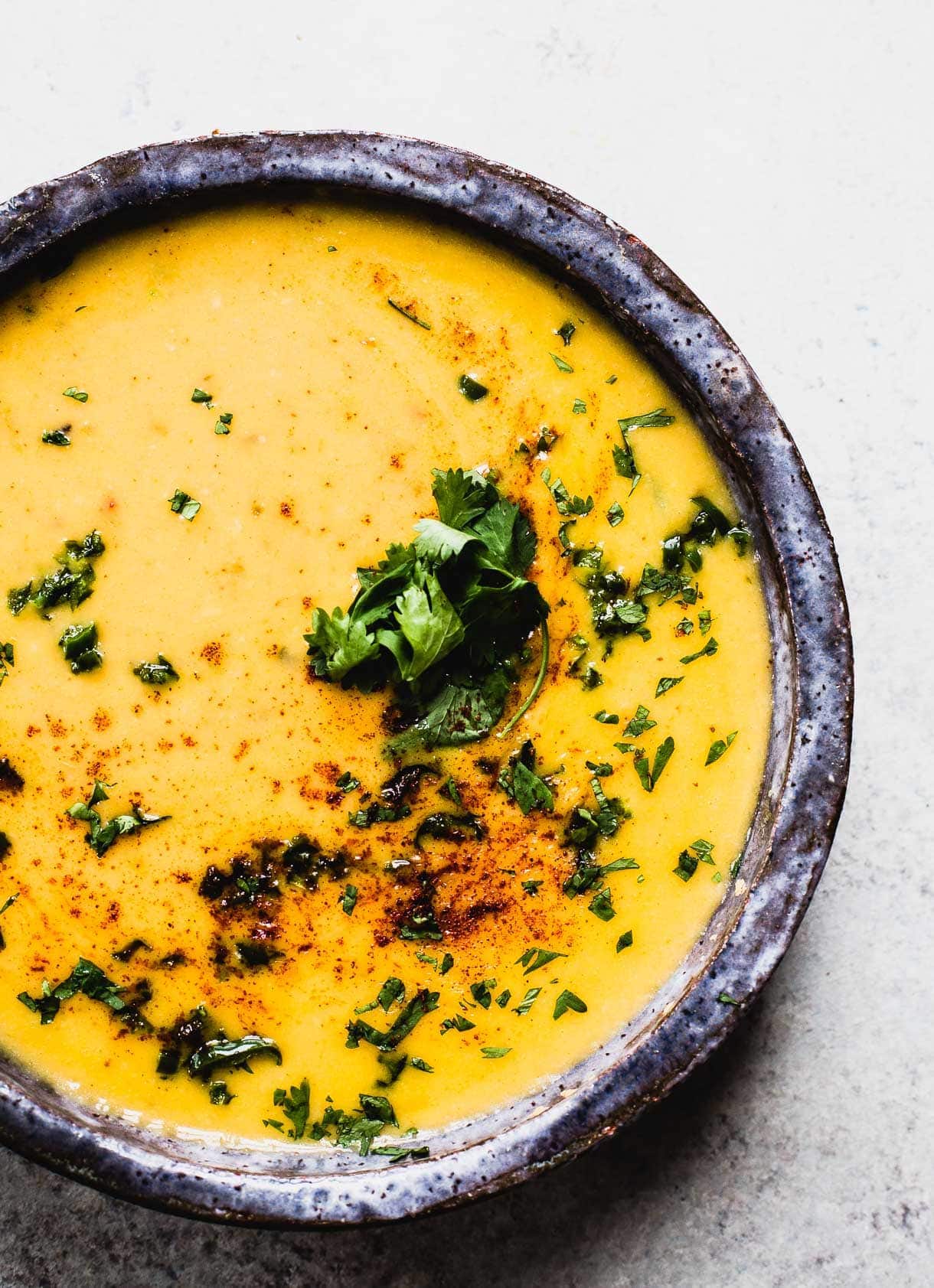 2

jalapenos

cut in half vertically, seeds removed and deveined

4-5

Udi's gluten free bagels

2

tablespoons

olive oil

3/4

cup

dry white wine

1/2

tablespoon

fresh lemon juice

8

ounces

sharp cheddar cheese

8

ounces

monterrey jack or gruyere cheese

2

tablespoons

cornstarch

1

teaspoon

cumin

1

teaspoon

smoked paprika

2

tablespoons

fresh cilantro
Preheat oven to broil. Place halved jalapenos cut side down on a baking sheet. Broil for 7-8 minutes, until skin is black. Remove from oven and place a plate over the jalapenos to steam them, or in a paper bag, rolled up and closed. After 15 minutes, remove skin and mince the jalapenos. Set aside.

Cut 4-5 bagels into one chunks and toss with 2 tablespoons olive oil. Put on a baking sheet. Add them to oven, and broil for 4-5 minutes to toast. Set aside.


Bring white wine and lemon juice to a low simmer. Toss cheeses in a large bowl with cornstarch. Turn heat down a bit, and in 1/3 cup increments add cheese, stirring in figure 8 motion — super important! (or like you are making an s) to slowly melt it. Do not dump it all in at once or you will end up with a big glob of cheese. And make sure the cheese does NOT boil. We are going for slow and steady melting.

When cheese has melted and is thickened, add jalapenos, spices, and stir. Then add cilantro. Pour into a bowl, or better yet, a crockpot set on low, and serve with toasted bagel chunks.