See how easy it is to make Prosciutto Wrapped Figs with Cheese by watching the video above!
One bite appetizers. I love 'em.
You're probably familiar with bacon wrapped dates, but have you ever had their late summer cousin, prosciutto wrapped figs? They're easy to make and fun to eat. And ideal for chatting and mingling at a party, when carrying a plate can be a fuss. It also leaves an extra hand open for a glass of wine. 😉
Warm, salty, sweet, and a little bit funky.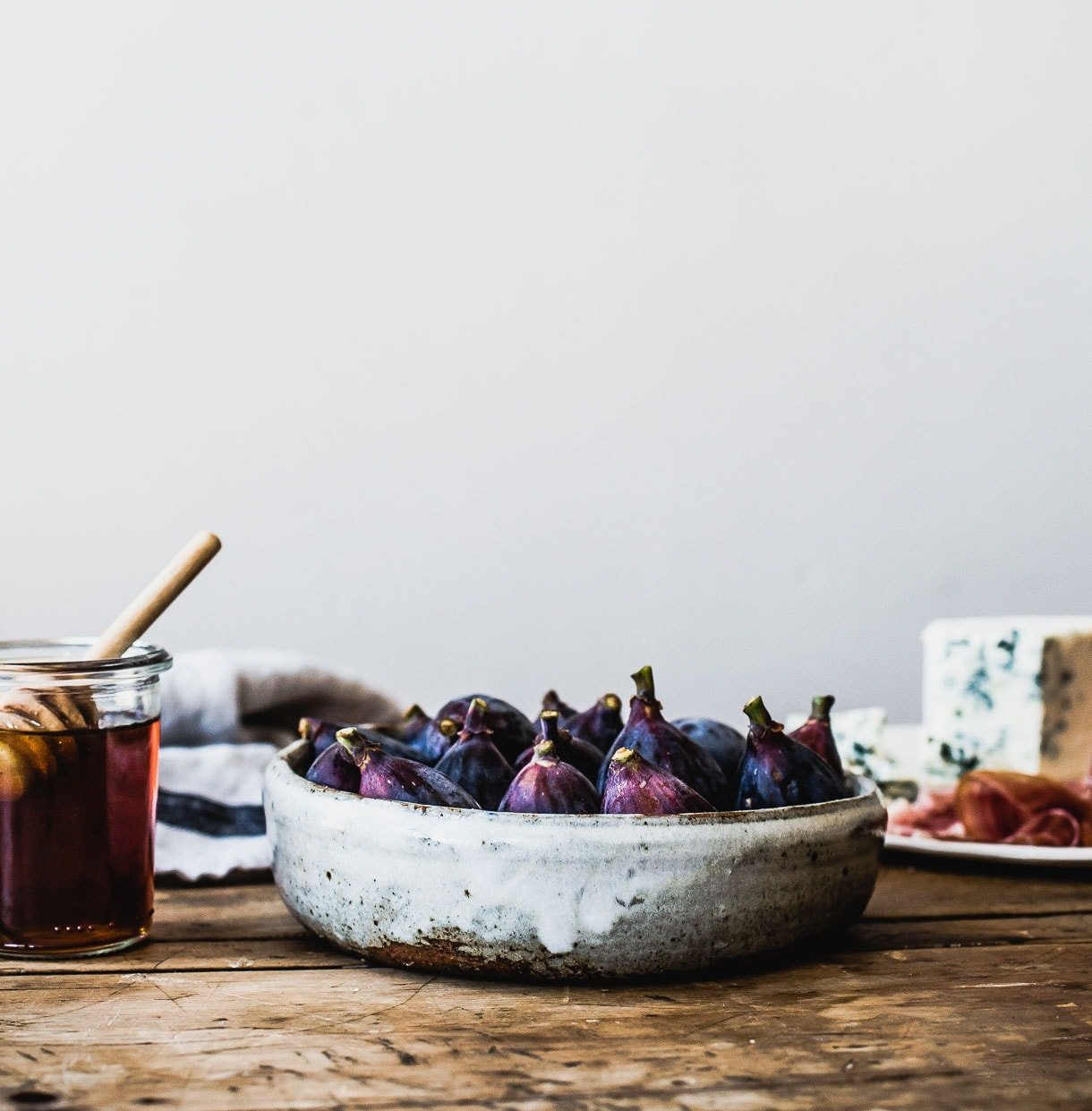 Funky as in the umami of the cheese, that mellows when baked.
Funky as in their bundled appearance,
and pretty colors, that stand out in crowd.
You'll bake the fresh figs just until they warm up and for the cheese just to start to melt. I like bleu cheese, but if it isn't your favorite, I've made the recipe with both Gorgonzola and goat cheese, and both are delicious too!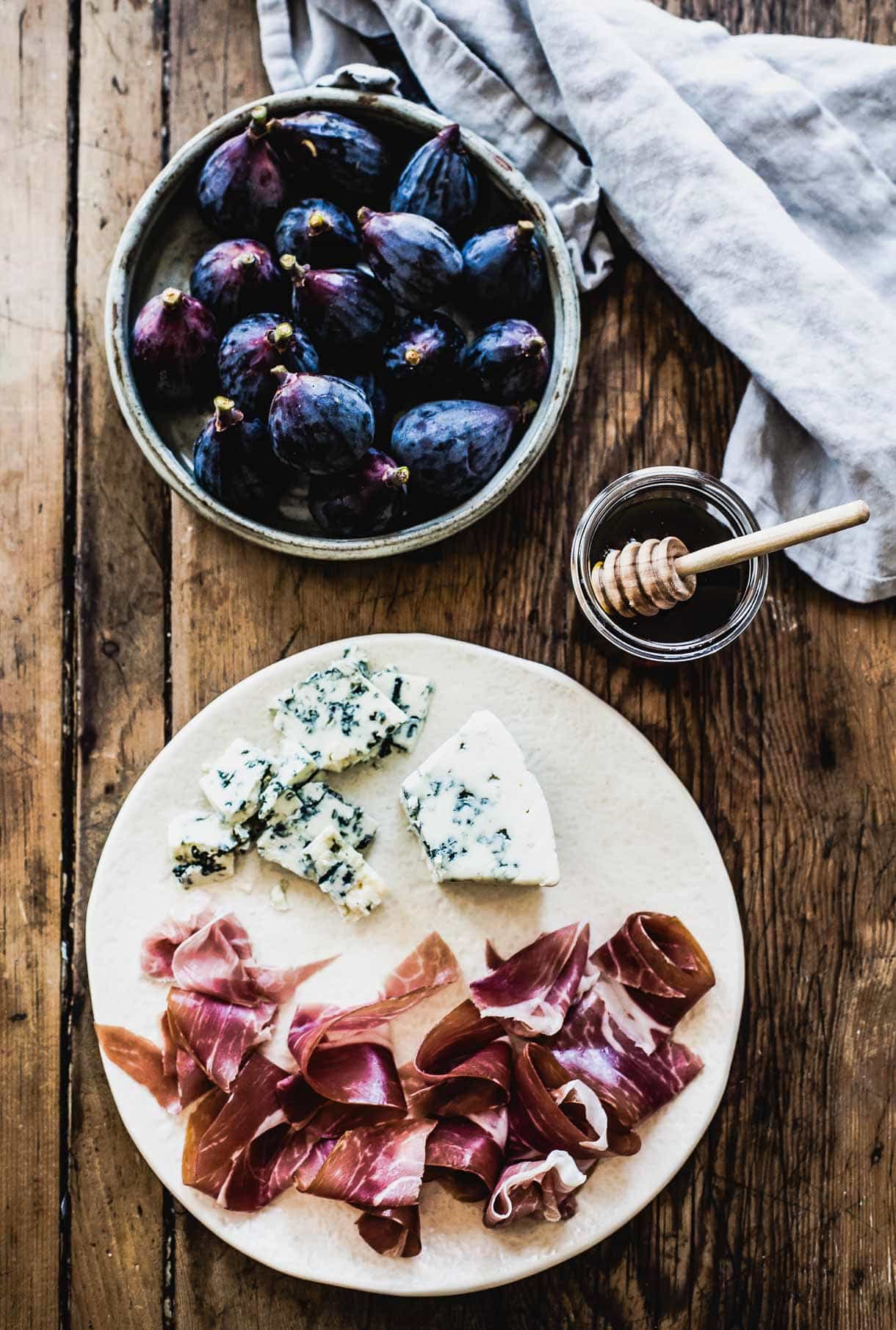 Here are a few tips to keep in mind while you're gathering ingredients and prepping!
a. Choose figs that are ripe, but still somewhat firm to prevent them from turning too soft when they are grilled.
b. The figs I used here were pretty small, so I wrapped the entire fig after stuffing. But if your figs are larger, I suggest cutting them fully in half, press a piece of cheese on the cut side, and wrap prosciutto around each half. Like this.
c. Since there are only 4 ingredients, make sure they're of good quality, as it can really make a difference in the end result. It's amazing how the salty components boost the sweetness of the figs.
ps: leftovers are great added to salad!
video filmed by Annie D'Souza
If you make this recipe, tag me on instagram @heartbeetkitchen, or with hashtag #heartbeetkitchen.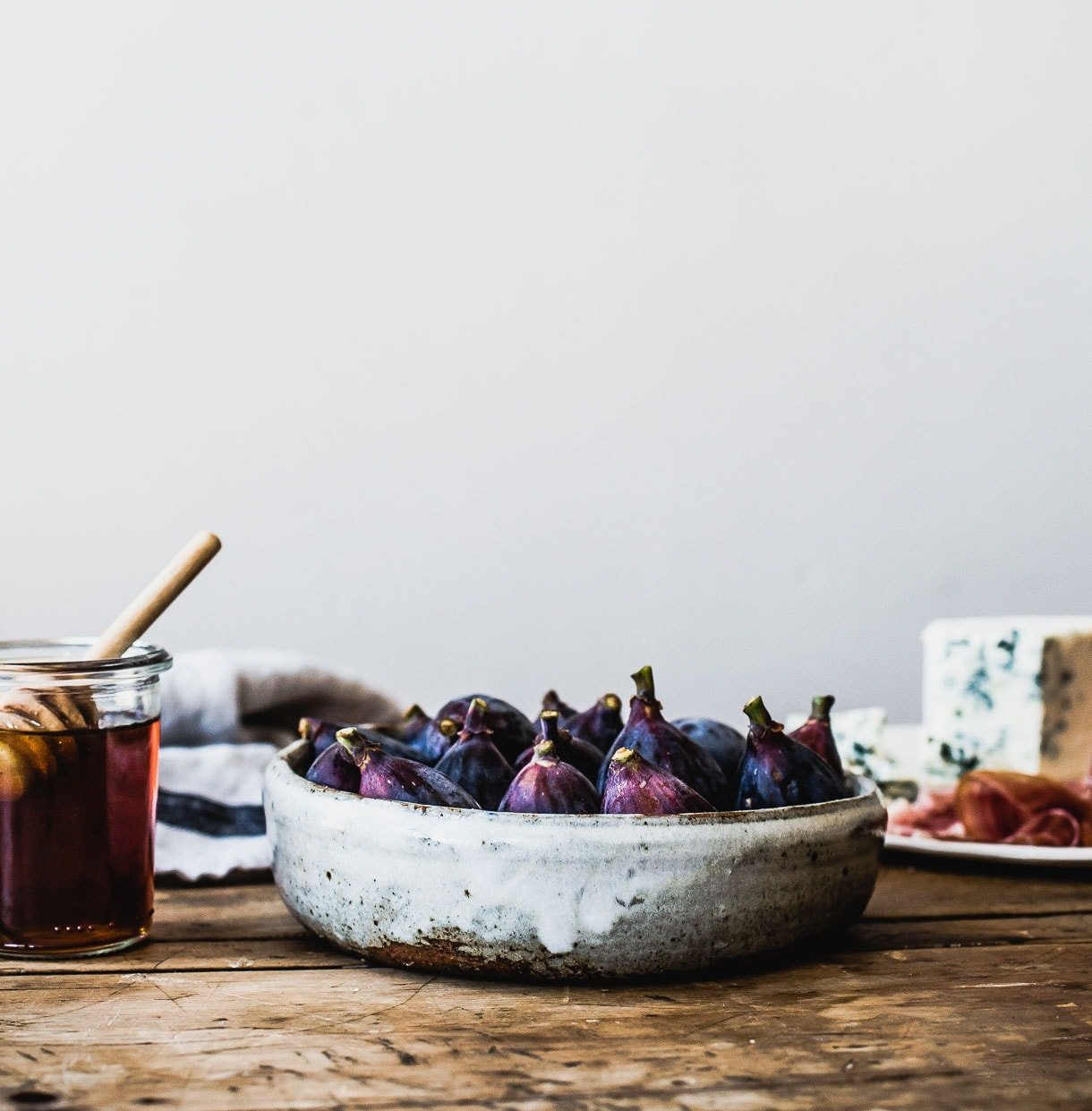 Preheat the oven to 400 degrees F.

Snip the hard stems off the figs. If you have small figs, make a vertical slice through the middle, without cutting all the way through the fig. You'll essentially be creating a little pocket for the cheese. If you have larger figs, make a vertical slice all the through the fig.

Take a small chunk of cheese and stuff it into the little pocket of the whole fig, or press it onto the cut side of the halved fig.

With a small sharp knife, cut the prosciutto lengthwise into inch-wide strips. Wrap a strip of prosciutto around the center of each fig half, or around the entire fig (depending on the size method you are using), with the ends overlapping.

Bake the figs for 8-9 minutes, until the prosciutto is a little crisp and the figs are warmed through. Serve.