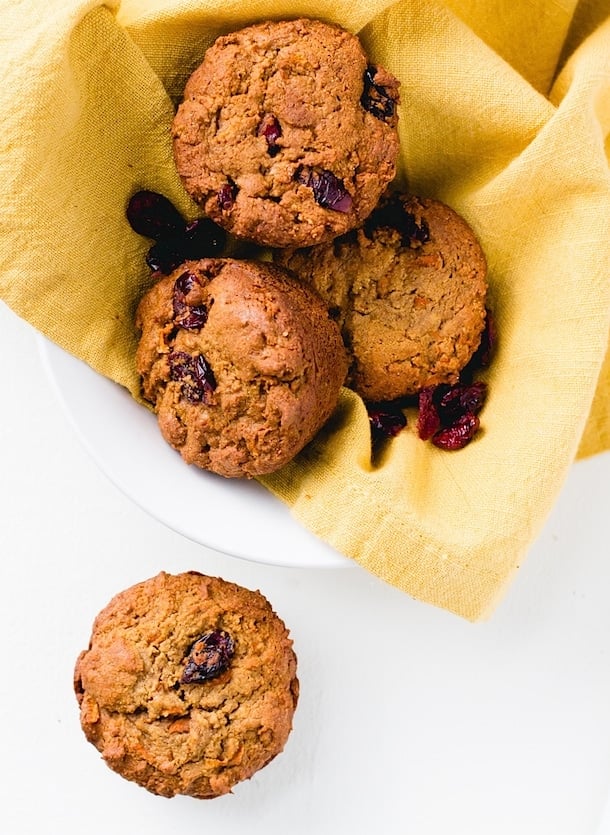 Rainy days give me every reason to remain indoors, wrapped in a tattered sweatshirt, my hair in braids, and a light hearted book in hand. I can't resist the urge to bake, as I crave food with warm spices and soft textures. I write this post as I bite into one of these AIP Paleo Breakfast muffins, similar to Morning Glory Muffins, sharing honest thoughts on what I've learned about myself over the past few months.
I'm coming off a relaxing weekend, one that felt different than others for reasons beyond it being a holiday.
On Friday we watched the Saints play in their beautiful new stadium, and I enjoyed a glass of wine as we cheered them to victory. On Saturday I picked up flowers, seeds and soil to get started on my vertical garden. The base that Brian's dad had built for me stood empty last summer, and I wasn't going to let that happen again. Later that night I grilled burgers and we dined al fresco. Sunday morning I planted the garden, made paleo pumpkin scones, had a quick lunch at Chipotle to refuel, and took a leisurely walk staring at the gorgeous homes on Summit Avenue.
I spent time living life. These things, as simple as they may seem, made me feel normal again.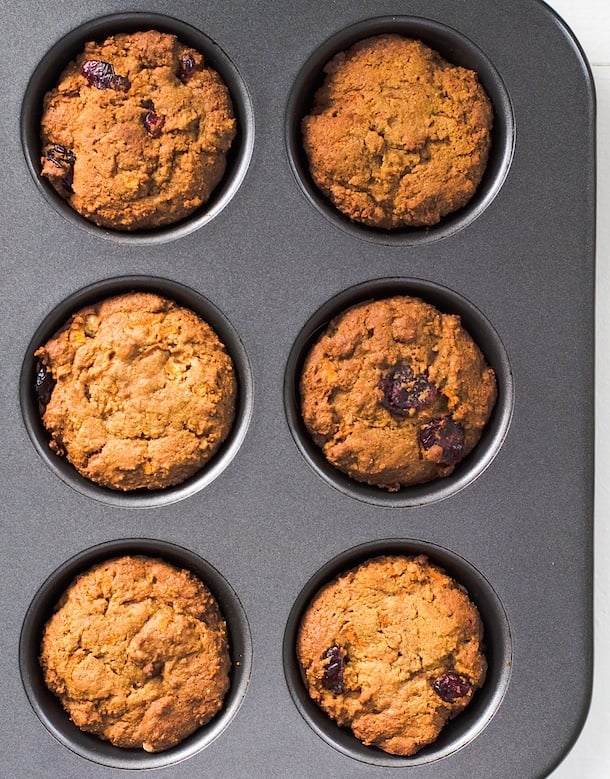 There was a big part of me that was lost over the last year while my health suffered. My spontaneity and zest for life that I once had seemed out of reach. Waking up nearly everyday with intense headaches and inflammation, or wondering if something I ate was going to make me flare again, the fatigue, the isolation ……. it was all exhausting.
I started the AIP (autoimmune protocol) under the recommendation of my doctor after the diagnosis of leaky gut and SIBO, with the mindset that I was going to use real food to take back my health. The intent of AIP is eating nutrient-dense foods to support immune system regulation, avoidance of immune-stimulating compounds in foods, avoidance of foods that are gut irritants or damage the gut barrier, avoidance of foods that feed gut dysbiosis, and addition of foods that support a healthy gut microbiome.
Since seasonal and fresh food are my jam, I didn't think it would be that difficult. I needed to remove some of my favorites like eggs, whole-grains, legumes, nightshades (peppers, tomatoes, eggplants, chiles and spices associated with them), nuts, seeds, dairy and anything processed, but I was willing to do whatever it took. I cleared my cabinets of all things processed – not that there was a lot, gluten-free crackers, tortilla chips, cereal, condiments, the little things you don't think twice about when you need a snack or to fancy up a meal.
I started eating only the things I was "supposed" to eat, taking out all of the things I "wasn't", yet I was still having flares and feeling awful.
The perfectionist in me kept saying, this is your fault, you must be doing something wrong.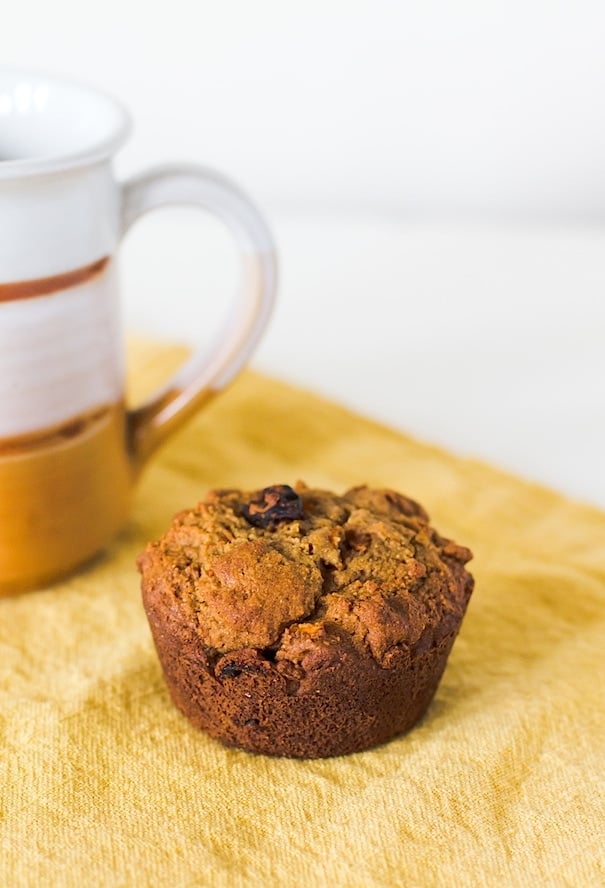 There was sadness and depression that came with the loss of not being able to eat the nourishing foods I loved. I was still making delicious and beautiful food, but it just wasn't the same. The thing I was most passionate about had become quite complicated, and exhausting.
The racing thoughts, the questions – it felt as if they were consuming me.
"Was the meat I was buying from the co-op grassfed, but grain finished? But I can't afford to buy all organic produce so is it the conventional cauliflower that is making me sick? Maybe I'm eating too many starchy vegetables that are causing me to flare? I'm so hungry but there's nothing I can just grab and eat like a handful of cashews. I can't just buy coconut milk from the grocery story because they have gums or stabilizers. Will I ever be able to just go to pick up a food without having to dissect every part of the label? "
And although I could be social, it was really hard. Sitting at some of the best restaurants with lovely people, yet not being able to enjoy anything they were eating, or having to make a zillion modifications for the kitchen made me feel like a burden. It felt better to stay at home and work rather than go through that process.
I started to see the connection between our mental health and our physical health, and realize that anxiety and depression can exacerbate the physical struggles we face – in my case, a tough bout with small intestinal bacterial overgrowth.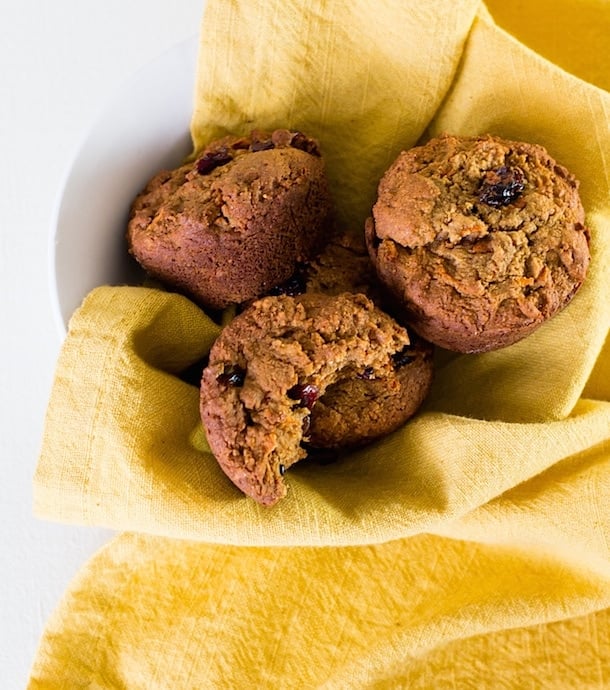 I wasn't living life anymore, and I don't know how of my sickness can be attributed to this, but I know it was connected. It was hard for me to recognize in the midst of it, but I'm thankful to have figured out that something had to give. I let myself be okay with using antibiotics to help kill the SIBO, I started to slowly reintroduce foods with an open mind, and started to get the nourishment my body was missing. I worked with (and still am) a therapist to dig into the part of me that latches onto anxiety, and introduce skills that can help me deal with that.
I completely believe in the power of food, making us healthy and happy, working as medicine. It has been an influential part in me getting better, but not the only part.
When food becomes so limited or restricted, it takes away the joy and beauty of it. Please don't take that as me discounting the validity of health plans like AIP, GAPS, SCD, etc. For many people they work, and there are countless success stories. But for someone who tends to have black and white thinking like myself, it might not be the best choice. I'm not saying you should eat things that make you sick – there are definitely foods that each of us don't tolerate, or we need to avoid for health reasons. For me that's gluten, and I'm still working on reintroducing some grains, nightshades, dairy, and legumes.
I believe it's all about treating your individual needs, figuring out what makes you feel the best, and results in living the life you want.
Look at all the factors surrounding you – the things you're internalizing may be affecting your physical state more than you think. Listen to your body, listen to that inner voice, and give yourself love.
Take snippets of suggestions here and there, but most of all, find the you in your health. We're all different, and each of our beautiful prescriptions is different.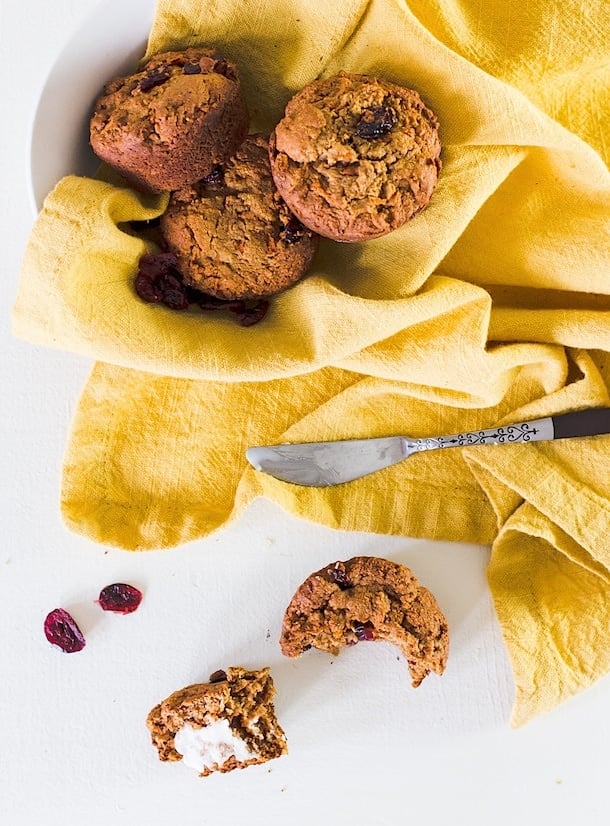 If you make these Paleo Breakfast Muffins, be sure to tag me on instagram @heartbeetkitchen, with hashtag #heartbeetkitchen!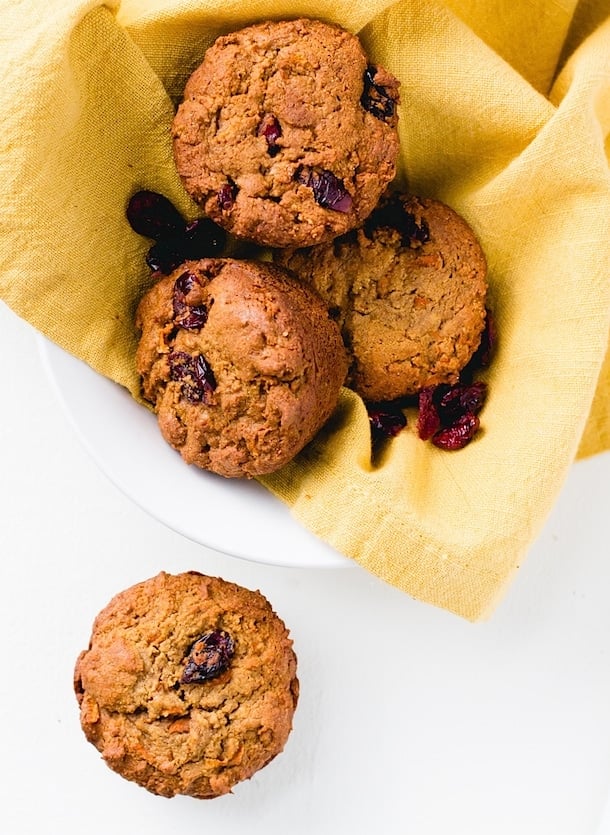 110

grams

Otto's cassava flour

(1 cup + 2 tablespoons)

70

grams

arrowroot starch or tapioca starch

(1/2 cup)

30

grams

coconut flour

(3 tablespoons, I use Nutiva Organic Coconut Flour)

1 1/2

teaspoons

baking soda

1

teaspoon

cinnamon

1/4

teaspoon

ground cardamom

(leave out for AIP)

1/4

teaspoon

salt

2

tablespoons

lemon juice

1/4

cup

full fat coconut milk

1/4

cup

applesauce

1/3

cup

+ 1 tablespoon maple syrup

1/3

cup

melted

cooled coconut oil

3/4

cup

raw shredded carrots

(75 grams)

1/3

cup

dried cranberries

2

gelatin eggs* made by using these simple instructions – Make sure it is the red can of Great Lakes

not the green, & wait until the below directions tell you to make them. If you wish to make these recipe vegan, you can use 2 vegan eggs using flax or chia seeds, but then this recipe will not be AIP compliant.
Preheat oven to 350 degrees F. Grease a muffin pan (with 12 holes) with a thin layer of coconut oil on the bottom and up the sides, in the corners. Do not use muffin liners, the batter will stick.

In a medium bowl whisk together the cassava flour, arrowroot/tapioca starch, coconut flour, baking soda, cinnamon, cardamom and salt. Set aside. In another bowl, whisk together the lemon juice, coconut milk, applesauce, maple syrup and cooled coconut oil.

Add 1/2 of the wet ingredients to the dry, stir until combined. Then add the remaining half of wet ingredients and stir until no streaks remain. Fold in the carrots and cranberries. At this time make your gelatin eggs, and stir them fully into the mixture. Use a spoon to fill the muffin holes 2/3 of the way full.

Bake for 27 minutes, or until a toothpick comes out clean. If not done, continue baking in 2 minute increments until it is. Let cool for 5 minutes on wire rack, then remove muffins and let finish cooling.
The light blend of spices in these muffins pairs beautifully with their rustic texture – a heavenly combination. They're reminiscent of carrot cake, with dried cranberries and a dash of cardamom to set them apart. I used cassava flour because of its soft texture, and gelatin eggs for binding since I'm still having a little trouble with egg whites. Maple syrup and coconut oil keep them moist while adding subtle sweetness, just the way I prefer.
*This post contains Amazon affiliate links, which I may make a small commission from should you decide to purchase.