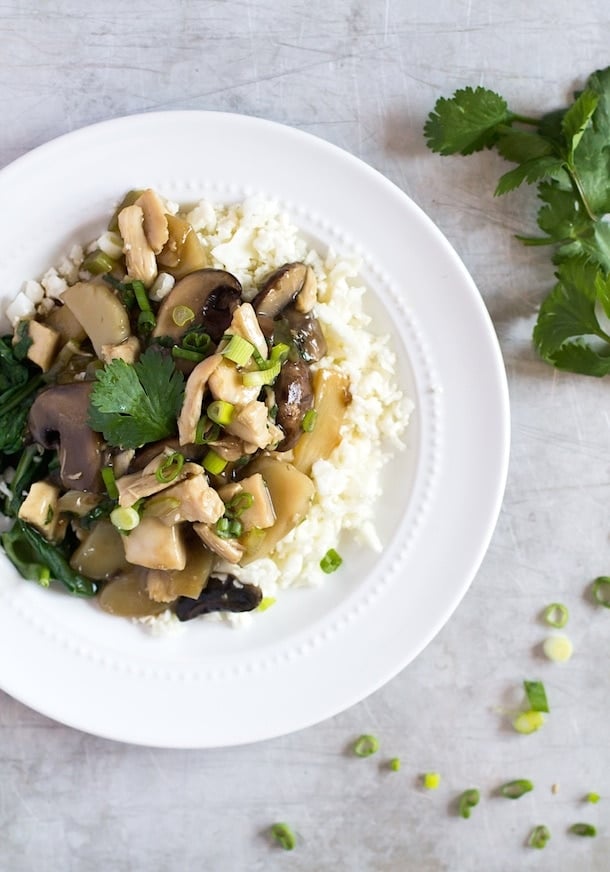 Memories of my grandmother are rooted deeply in the kitchen, around the food she made with love, and the conversations we had as the apple pie baked or the creamy potato soup simmered. Her German accent never left her, and her hands never forgot how to make homemade bread. Making her Chicken Chow Mein last week, straight from the handwritten recipe card she had passed on, brought me as much joy as any meal I've ever made.
Ruby Jane made things from scratch, and that was her specialty. She used real cream, the lard she rendered, rhubarb jam from the plants alongside her garage, and sought out fresh peas & sweet corn from farmer friends.
When my parents would leave for a vacation, I packed my bags with excitement knowing I was going on my own vacation to grandma's. I couldn't wait for us to play lots of cards, spend time at the park and cook together.
Since my grandfather passed quite early, she enjoyed having another hungry tummy to feed when I came to visit. Instead of meals for one, we could make some of her family favorites like Chicken Chow Mein. (Even my 10 year old self found it ironic that her German palate loved this americanized Japanese dish that became popular in the 1950's.)
While I stood at the stove sautéing the garlic and mushrooms in lard, just like she had, I thought about what the kitchen embraces for everyone, in all parts of the world. We live, play, cook and celebrate in these parts of our home, and they shape who we are. It's one of the most honest forms of gathering we have, a place where traditions and memories are created.
The kitchen is the heart of the home – and so much of life plays out in it, in its least studied, most honest forms.
There is so much beauty in that.
There is so much beauty in taking a recipe from the past and letting the handwriting and abridged notes tell stories.
I garnished the plate with green onions and cilantro for a burst of freshness, and served it over a bed of cauliflower rice. The classic flavors were just right, the crunch from the water chestnuts and bamboo shoots the perfect texture contrast.
As I sat and savored this powerful comfort dish, I couldn't help but wish Grandma and I could cook together just one more time. But that's what kitchen memories are for.
More Paleo Chicken Recipes: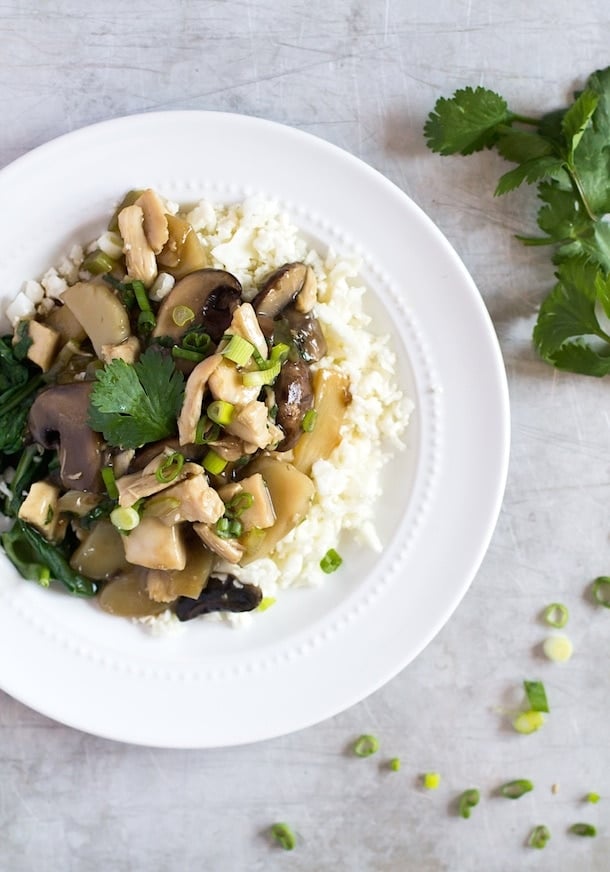 1

cup

diced celery

2

cups

sliced mushrooms

1

shallot, finely chopped

3

cloves garlic, minced

1

teaspoon

salt

divided

1

(5 ounce) can water chestnuts, drained

1

(5 ounce) can bamboo shoots, drained

2

cups

cooked

diced chicken

2

cups

homemade chicken broth

1/4

cup

coconut aminos,

or soy sauce/tamari if not following AIP/paleo

2 1/2

tablespoons

tapioca starch or arrowroot starch

2

teaspoons

molasses

2

cups

baby spinach

2

tablespoons

minced fresh cilantro

2

tablespoons

minced green onions
Bring the lard or coconut oil to medium high heat in a large saute pan. Add celery, mushrooms, and shallots. Stir in 1/4 teaspoon salt and cook for 5-6 minutes, until mushrooms are wilted down. Then add garlic and cook for another minute.

Stir in water chestnuts, bamboo shoots, chicken, remaining salt and 1 cup broth. Bring to a simmer and let cook for 8 minutes. In a small bowl stir together remaining broth, coconut aminos, tapioca starch and molasses. Stir to dissolve the tapioca starch, then add to chow mein.

Leave heat on medium and continually stir, which will result in the mixture thickening. Let cook for 4 minutes, then stir in stir in spinach, cilantro, and green onions. Cook for 2 or 3 minutes until spinach is wilted.

Serve hot over cauliflower rice. Leftovers will keep in refrigerator for 4 days.