An easy, overnight marinade gives this grilled flank steak the ultimate flavor! Using pantry ingredients, the steak is marinated, then seared on the grill for a caramelized exterior and juicy, moist beef inside. Prep is just 5 minutes, and is finished grilling in 10 minutes.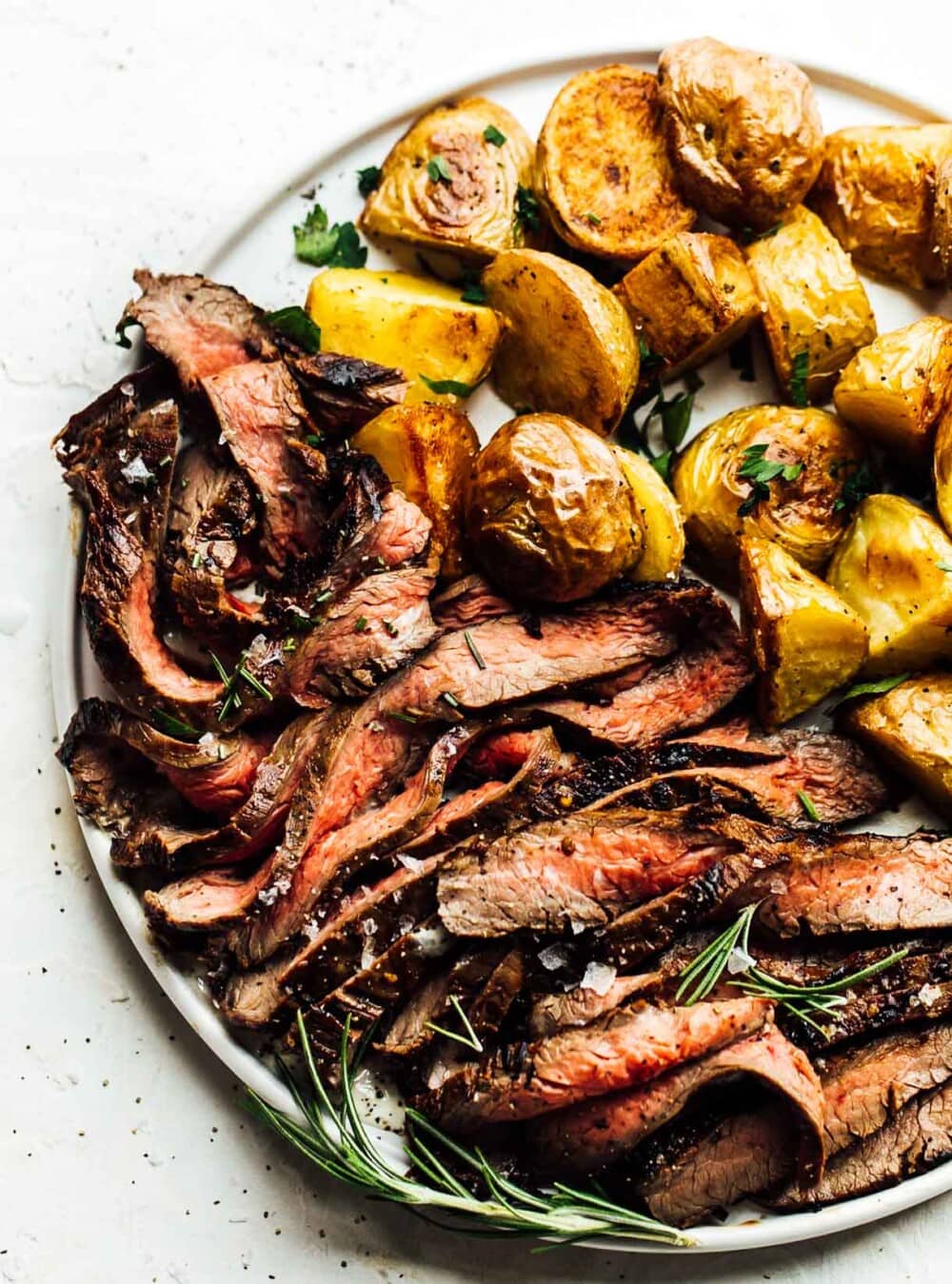 This post is sponsored by Twin Eagles Grills, a year long partner of Heartbeet Kitchen. We have their 36 inch grill top with infrared rotisserie, on a portable base. Their meticulously engineered grills are as beautiful as they are high performance.
Flank steak is one of my go-to choices to pick up from the butcher. It's budget friendly and nearly foolproof to make on the grill! It cooks in a speedy 10 minutes, making it an elevated weeknight meal as well as perfect for entertaining. I like to serve it with roasted potatoes, potatoes au gratin with gruyere, this knock-off Costco quinoa salad, or gluten-free mac and cheese.
A simple overnight marinade with garlic and balsamic vinegar gives the steak fantastic flavor while keeping it tender. And this recipe takes less than 5 minutes to prep!
How to Grill Flank Steak
Plan to marinade your steak overnight the day before you want to grill.
When you're ready, preheat one side of your Twin Eagles Grill to medium-high for direct heat grilling for about 15-20 minutes.
Remove the steak from the bag you marinated it in with a tongs, and place on hot grill, leaving it undisturbed for 4 minutes.
Flip steak, and sear that side for another 4 minutes. In the middle of the steak, check the temperature and if you like your steak medium-rare, remove when it is at 130 degrees F.
Remove from heat and let rest for 15 minutes before slicing against the grain for serving.
Tips for Grilling Steak
A very hot grill is the most important part of grilling a great steak to ensure it caramelizes on the outside and secures the flavor and juices inside. I love my 36 inch Twin Eagles Grill because it heats up incredibly fast, and holds its heat. Plus, the hexagonal grates allow for maximum food-to-surface contact, which is very key for searing steak!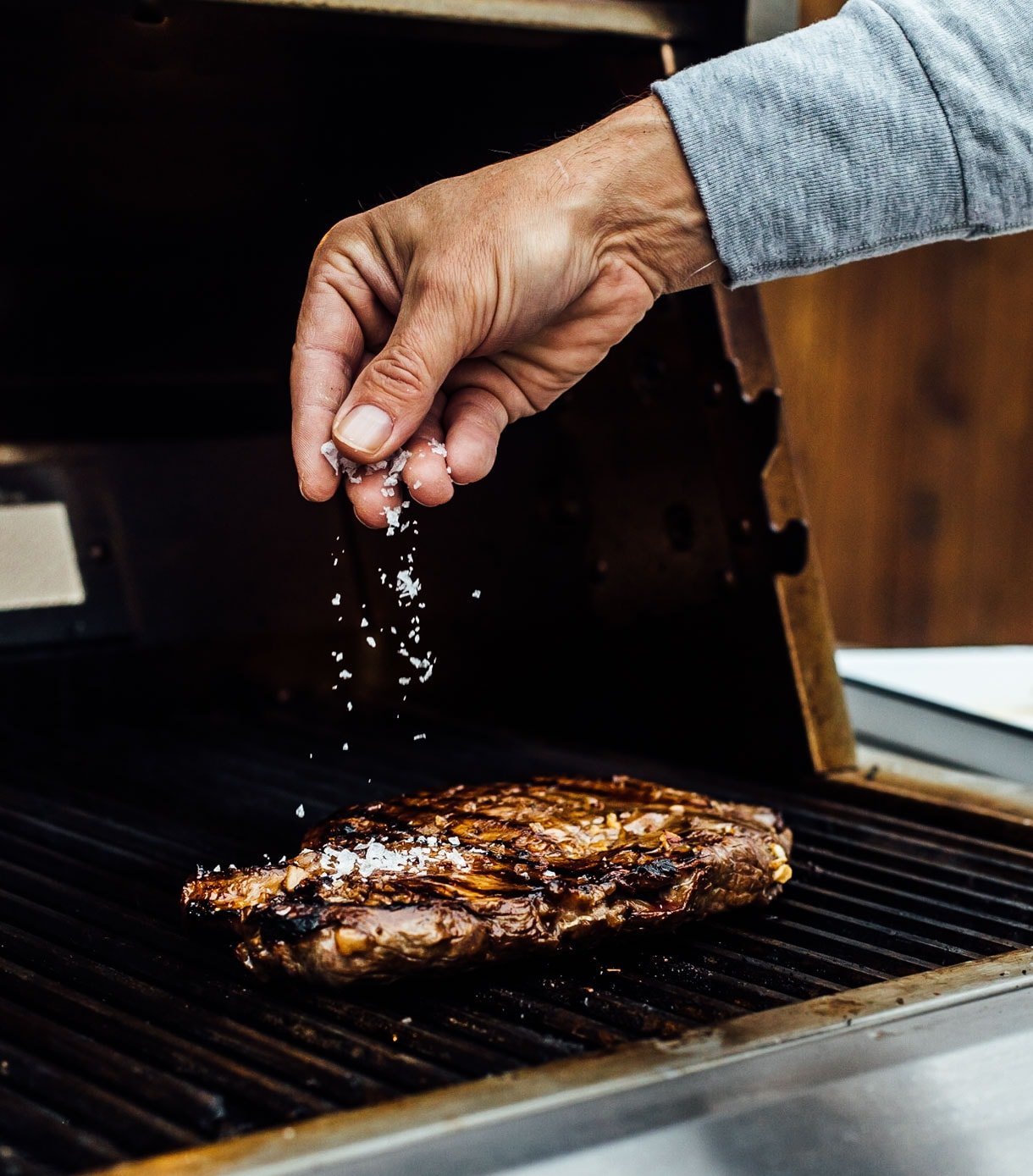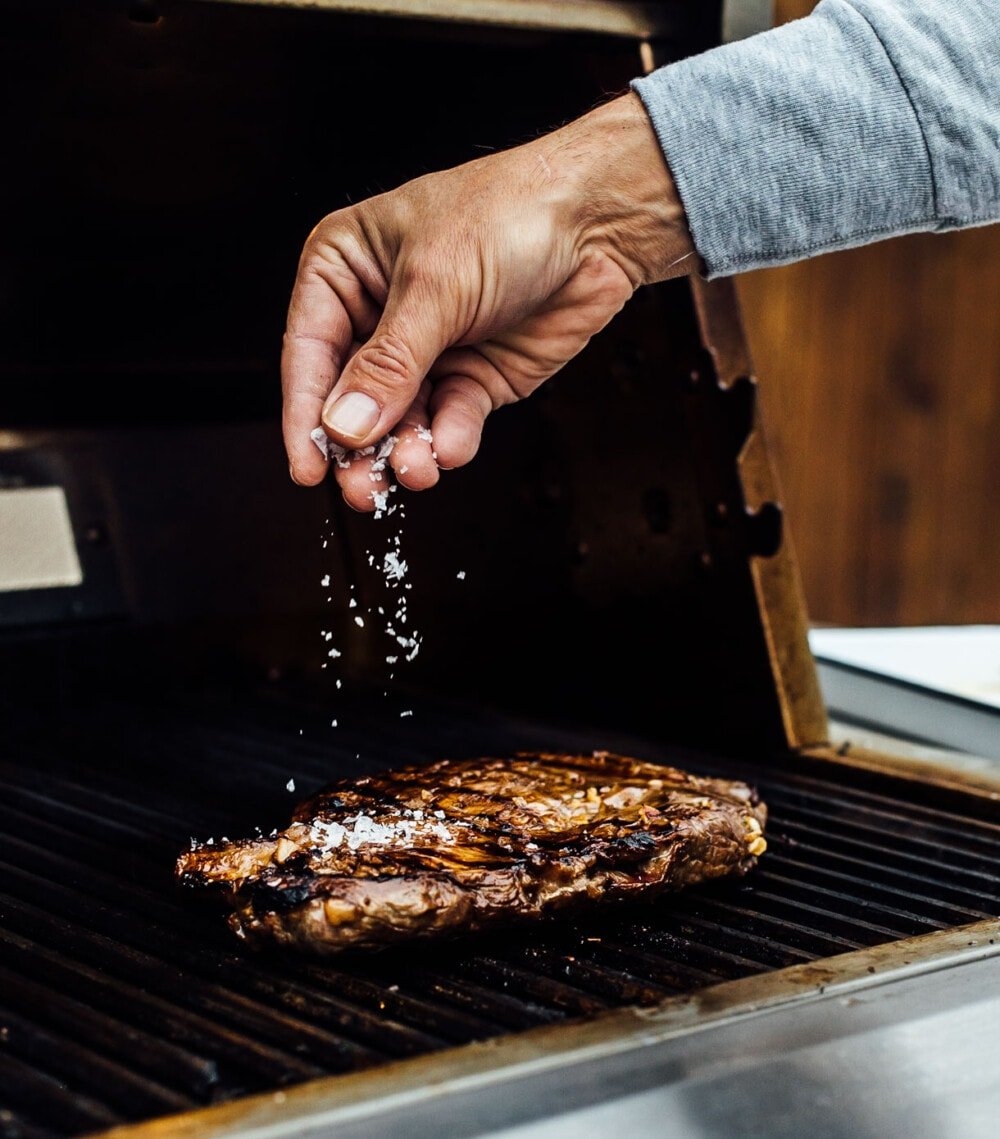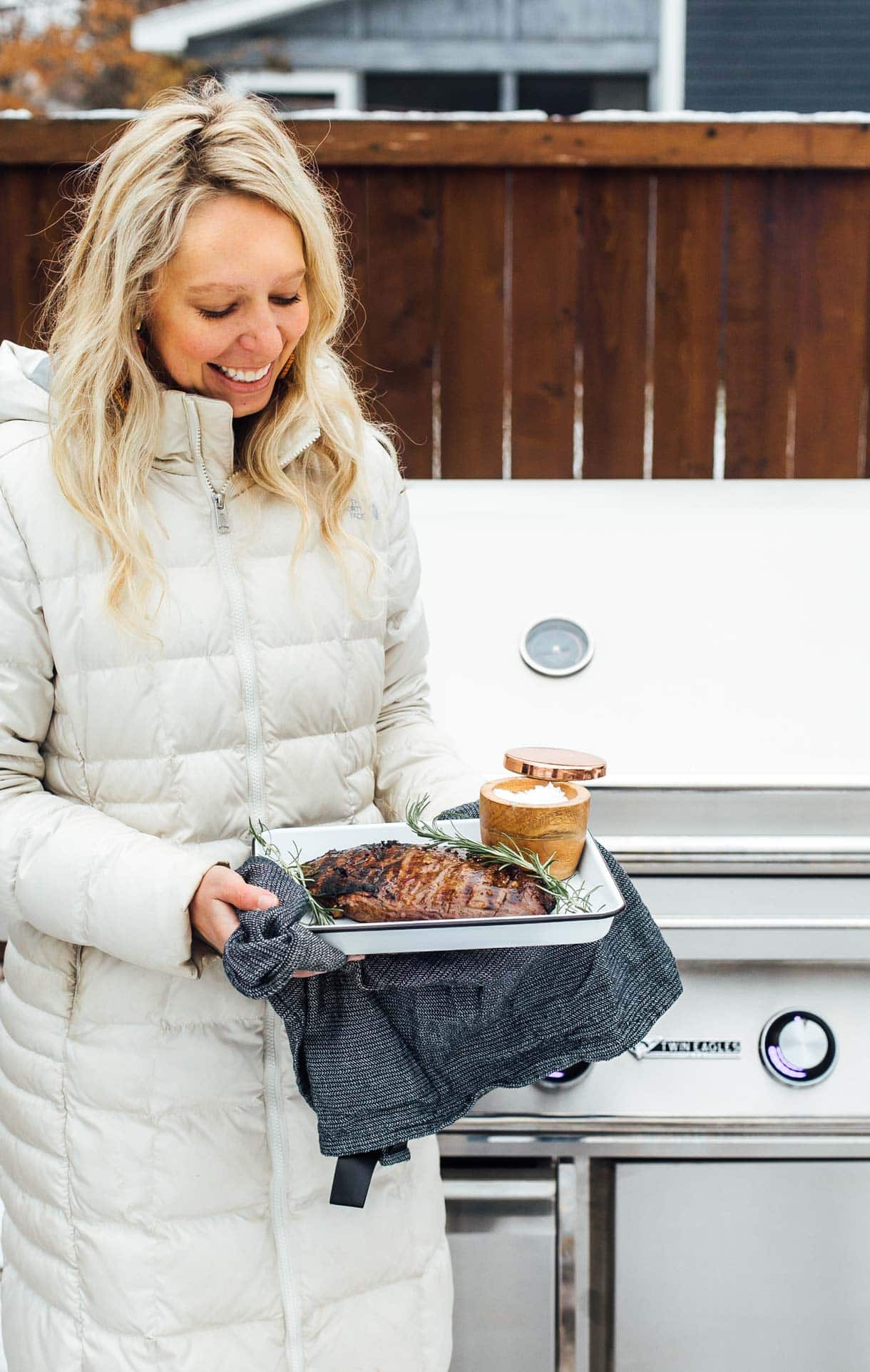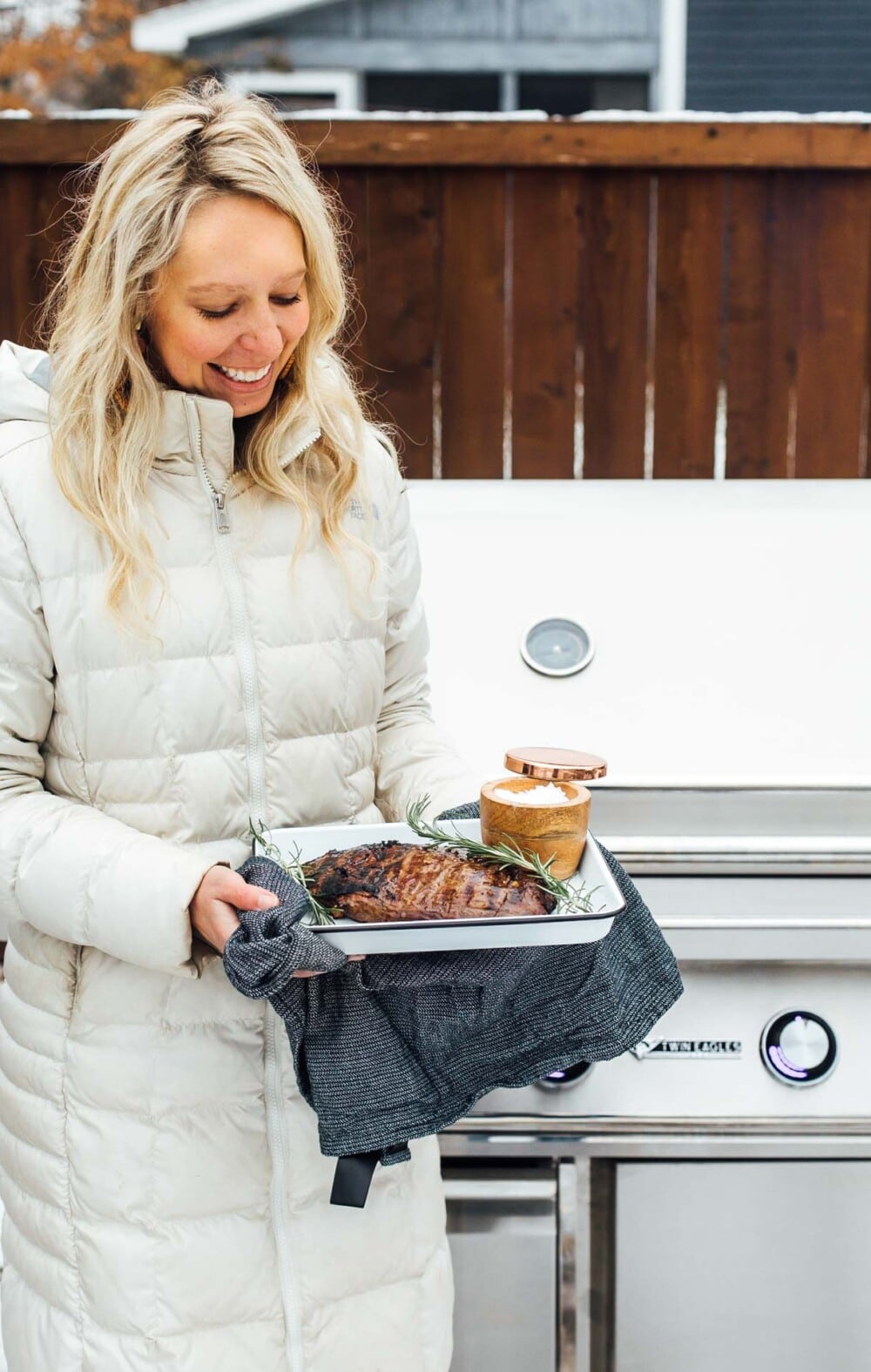 Grilled Flank Steak Marinade
This flank steak marinade is a breeze to make with pantry ingredients. You mix it right in the bag you'll add the steak to, making it super efficient. The combination of oil and acids help tenderize the steak with time, and add a complexity of flavor.
The base is olive oil, tamari (or soy sauce if you aren't gluten-free), and balsamic vinegar. There's a hefty dose of fresh garlic, and black pepper too. The small amount of brown sugar will boost the caramelization from the grill.
Is Flank Steak the Same as Skirt Steak?
Skirt steak is tougher than flank steak, so don't make the mistake of grabbing it. Flank steak is more tender and forgiving than skirt steak, and is best cooked to medium-rare, but still great if you prefer it cooked to medium. Whereas a skirt steak cooked to medium will be extremely chewy and tough.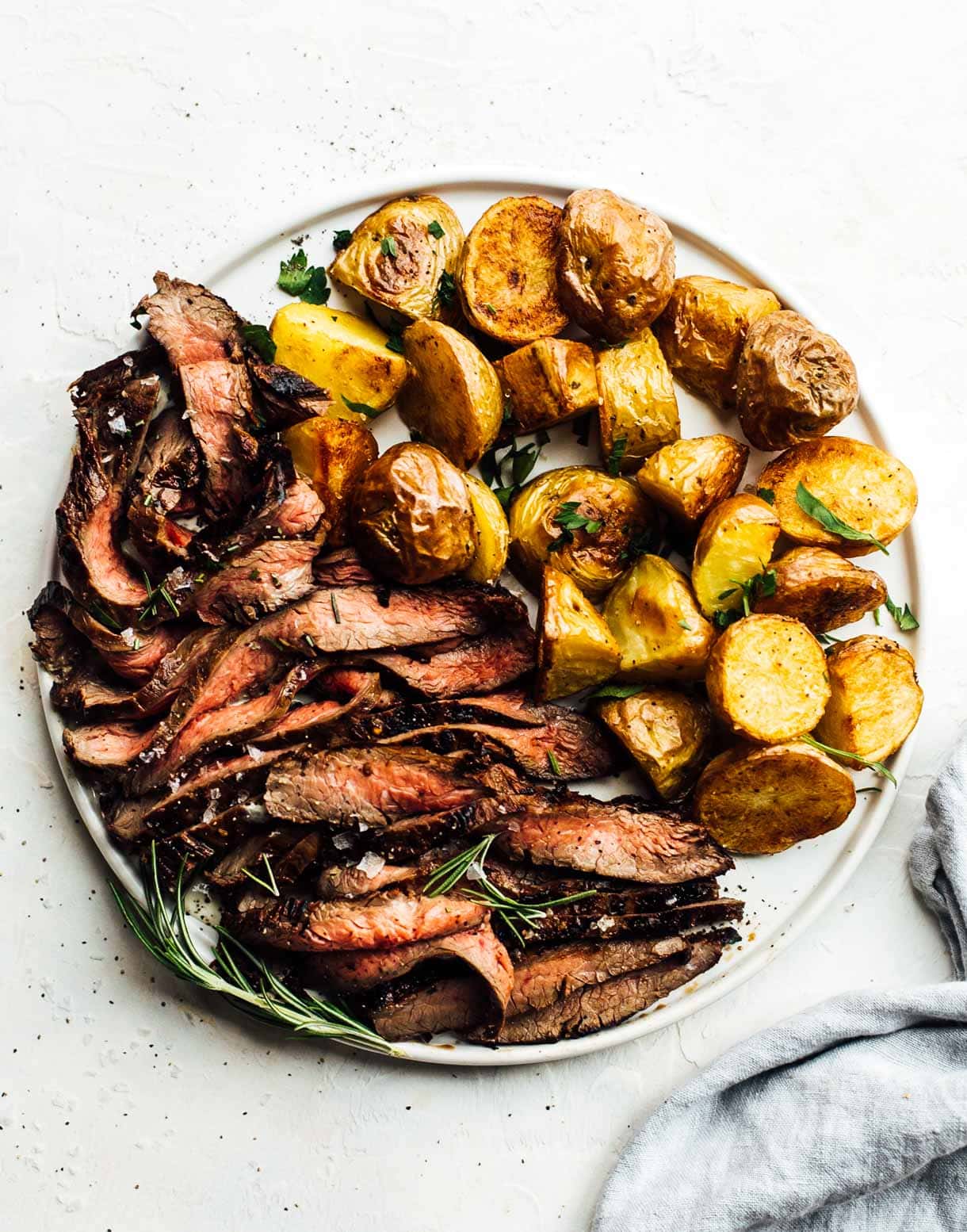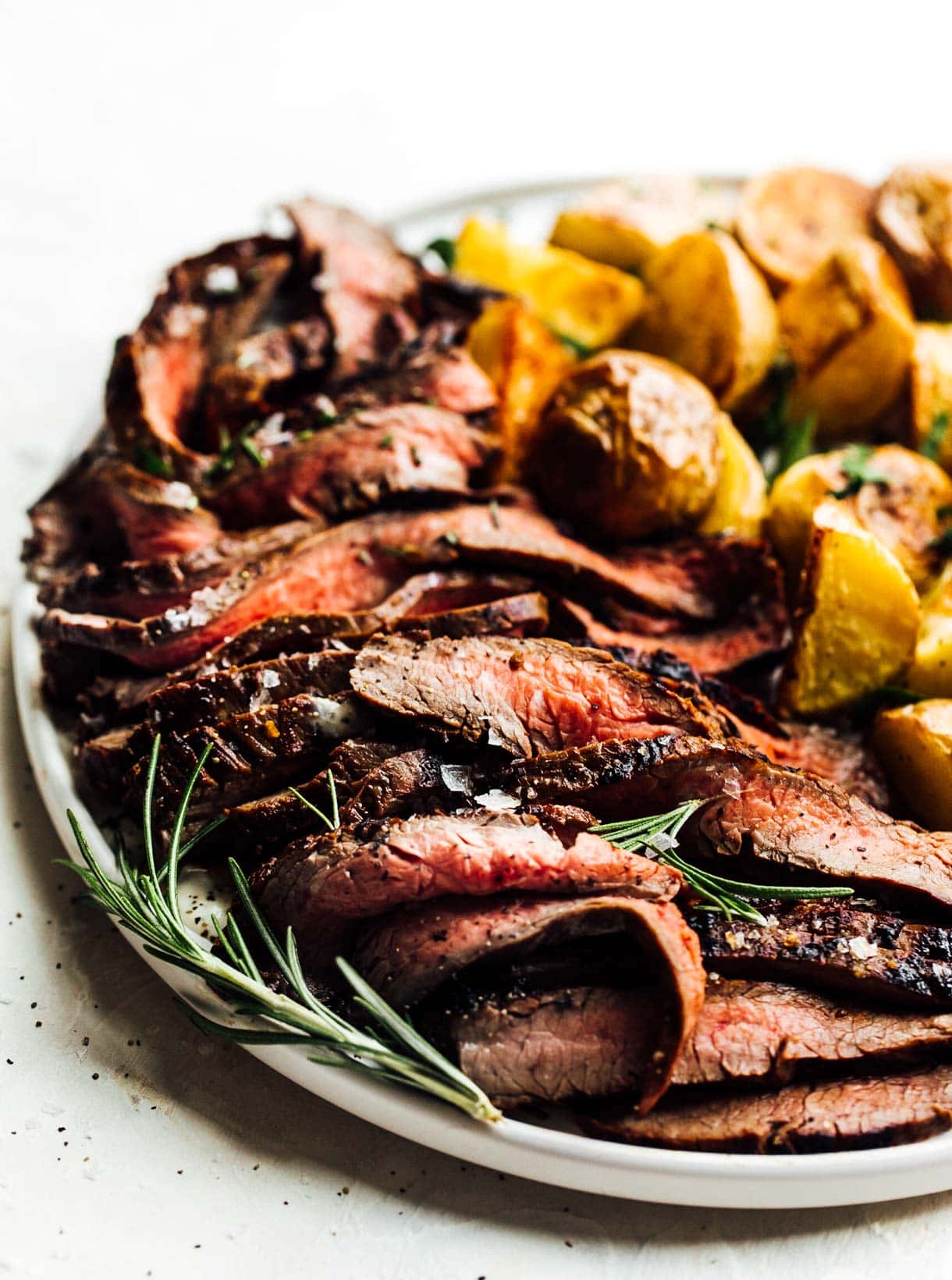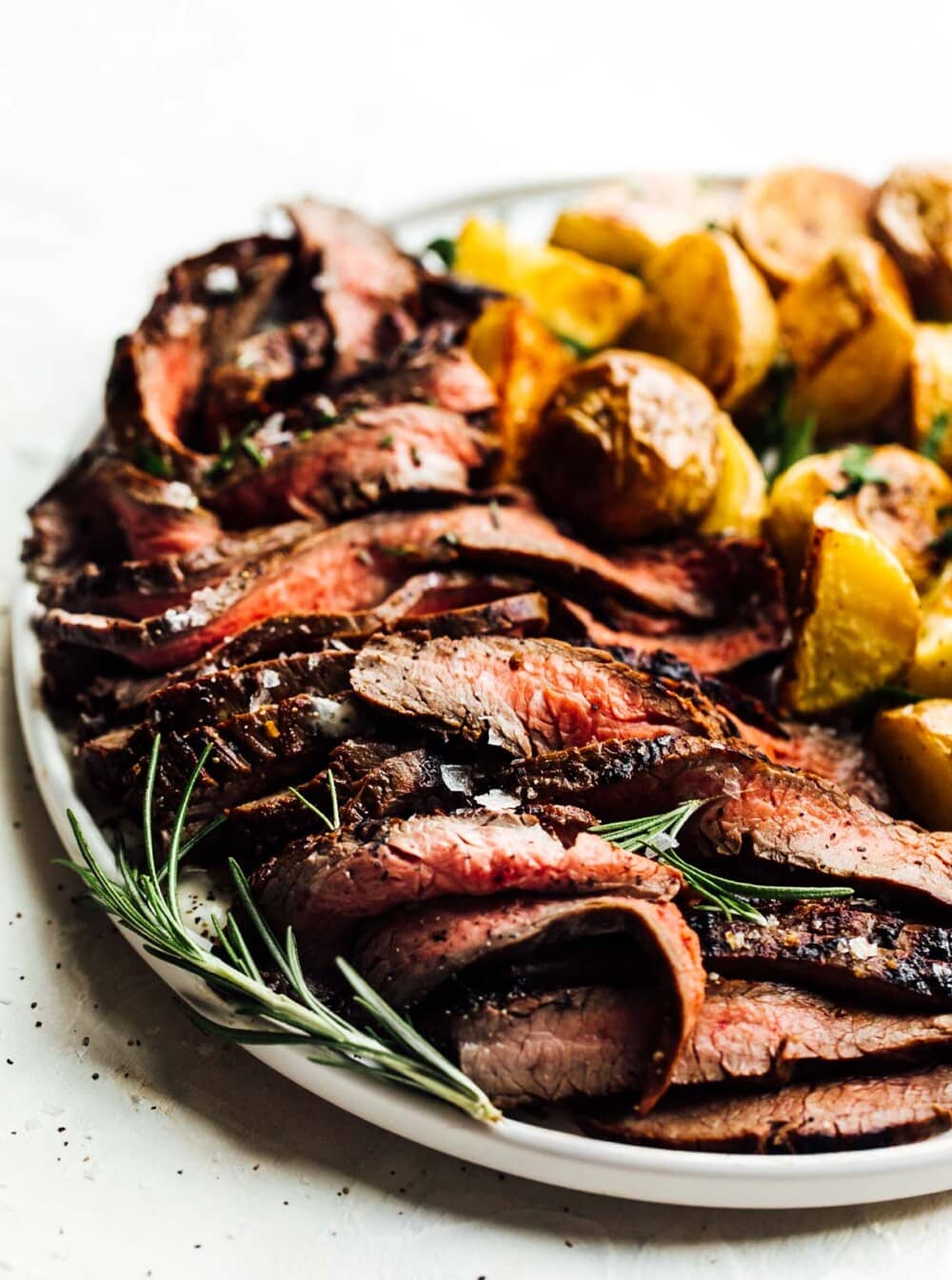 More Grilling Recipes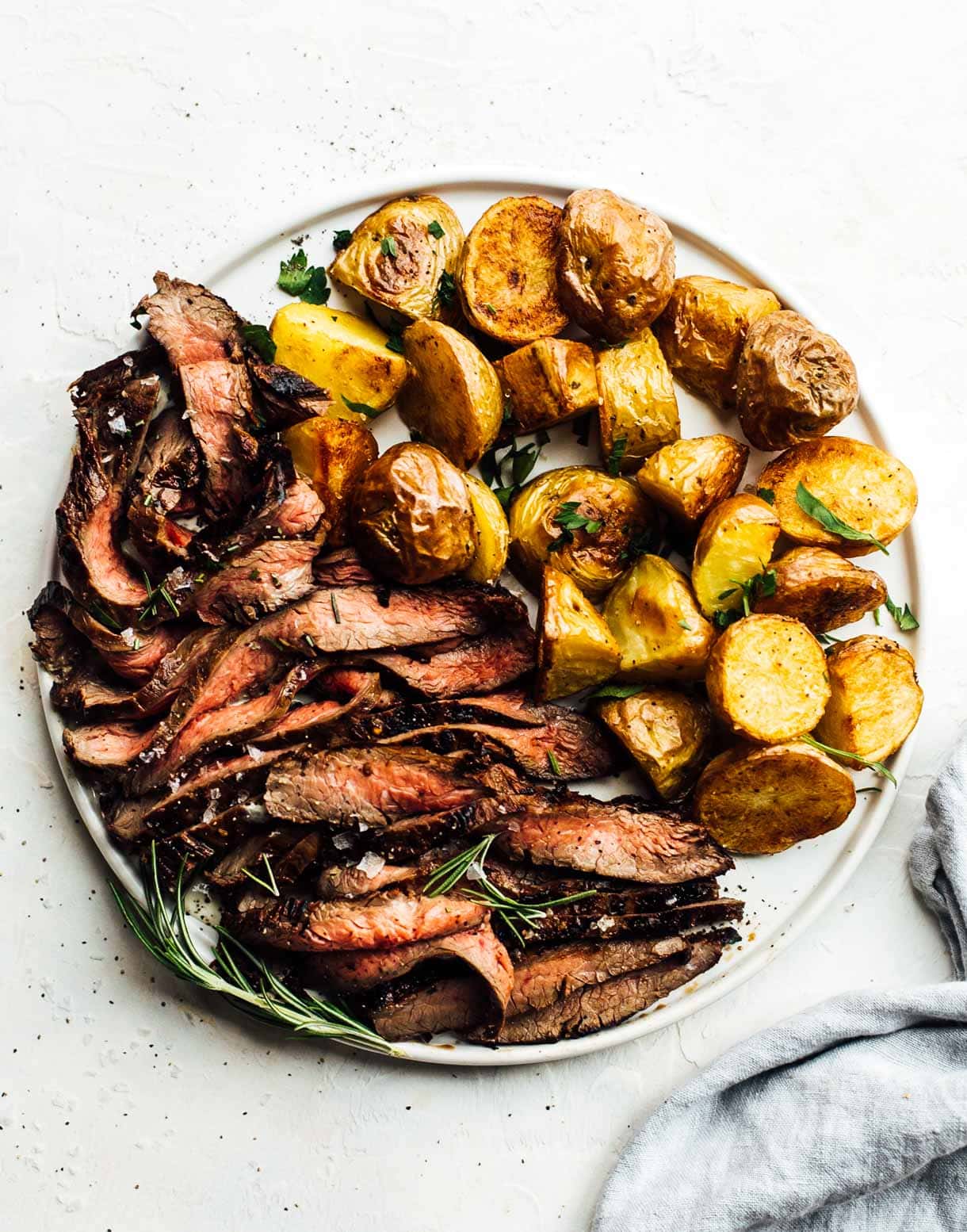 1 3/4 to 2

pounds

flank steak

1/3

cup

olive oil

2

tablespoons

tamari

(or soy sauce)

4

cloves

garlic,

minced

1/4

cup

balsamic vinegar

2

tablespoons

brown sugar

1

teaspoon

black pepper
Place marinade in a plastic ziploc bag and squeeze ingredients together to help combine and brown sugar should dissolve. Place steak in bag, seal, and massage to get marinade into the meat. Let sit overnight in refrigerator. ⠀

When ready to cook, preheat one side of the grill to medium high for direct heat grilling, allowing it to preheat for 15-20 minutes. Remove steak from refrigerator and use tongs to place on the grill. Grill for 4 minutes on the first side, leaving it undisturbed.

Then flip steak and cook for another 4 minutes, and then check internal temperature of steak. If you prefer a medium rare steak, cook until internal temp reach 130 degrees F. For medium, cook until internal temp reaches 135 degrees F. Remove steak from grill, cover with foil, and let rest for 15 minutes.

Slice thinly AGAINST the grain, and enjoy.⠀