Can we all just agree that October should officially be the month of all things squash? It was just a little over a year ago that my cookbook came out, I'm as smitten now as I've ever been. Instead of hoarding Halloween treats, I'm hoarding all my favorite varieties of squash. The mister says I need to stop, but I'm not listening.
Instead I'm sharing my best tips and a video (!) for peeling and cutting winter squash, and a giveaway for my cookbook so you can make delicious recipes like this vibrant wild rice salad all winter long.
Squash certainly isn't easy to work because of its thickness, density, and uneven stature. Plain and simple, it can be intimidating. But fear not. We're going to figure out how to peel and cut winter squash together.
Before you get started making your favorite squash risotto, there are two very important things to check off the list.
Put a damp towel underneath your cutting board so it doesn't move around. Think of this like an artist tightening his drafting board.
One of the most common problems I see when watching someone try to cut open winter squash is a

DULL knife

. It makes things a lot harder than it needs to be. So do yourself a favor, and each September, bring your chef's knife (8 inch is recommended) in to get sharpened. You'll be cutting and peeling more safely, with ease and efficiency, like this:
See, you totally got this! (My amazing friend Jennifer shot that video of my last year, and I hope to get in the kitchen with her again soon. Make sure to follow her on instagram, she showcases a lot of her great food photography and experiences there.)
Now, let's walk through a few of the keys steps that apply to any squash, not just butternut.
To set yourself up for success, trim the stem and root ends off first before making other cuts no matter which variety you're working with. You'll remove the toughest parts of the squash and create flat sides that you can stabilize on the cutting board without it wobbling around.
Cut vertically in half, rather than horizontally. And use the tip of the knife to make the first cut instead of the flat part. If the knife sticks, use a mallet to tap the back handle of the knife to continue to push it through.
You'll end up with even halves that lie nicely on a sheet pan for roasting and stuffing. Or, if you're cutting it into wedges, cubes or dices, you'll be able to make uniform shapes that cook at the same speed.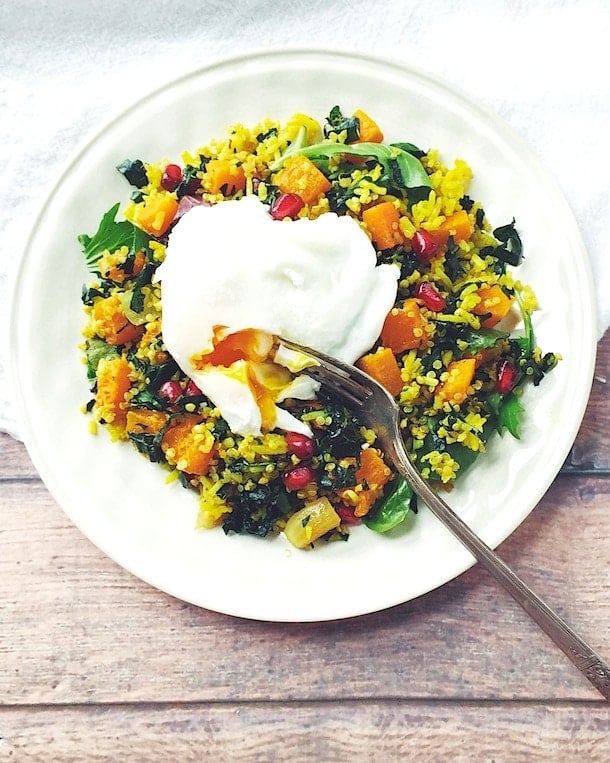 I know a peeler seems like a good idea, but save that for thin-skinned cucumbers and carrots. It's tiring, tedious and nearly impossible to get a good grip on the squash. A chef's knife will work best.
Spaghetti squash and red kuri can often be too hard to even get an initial cut made. Into the oven they go, whole, at about 350 degrees for 10 minutes. Then remove, trim off the ends, and make your vertical cut. Much easier!
And my favorite tool of all – a melon baller. Hands down the easiest, quickest way to remove the seeds and stringy parts. The sharp edges dig nicely into the flesh and coax the seeds out easily instead of them flying on the kitchen floor. Bonus.