With just dry roasted peanuts, salt, and a blender, you can make the creamiest peanut butter ever. In just 5 minutes, you'll have fresh peanut butter! It's extra smooth, flavorful, and cheap to make. Homemade peanut butter is such a treat for breakfast time, sandwiches, and desserts.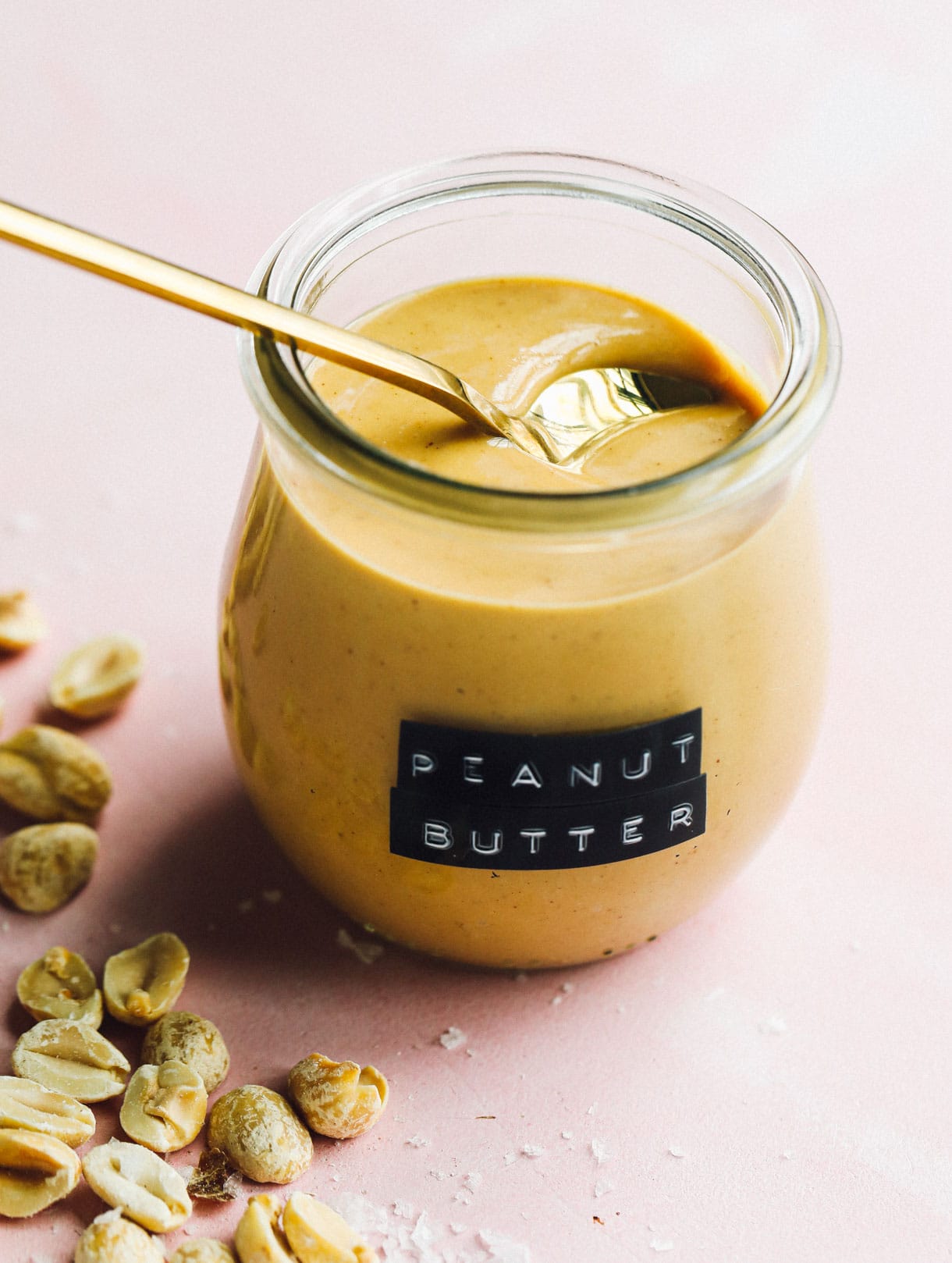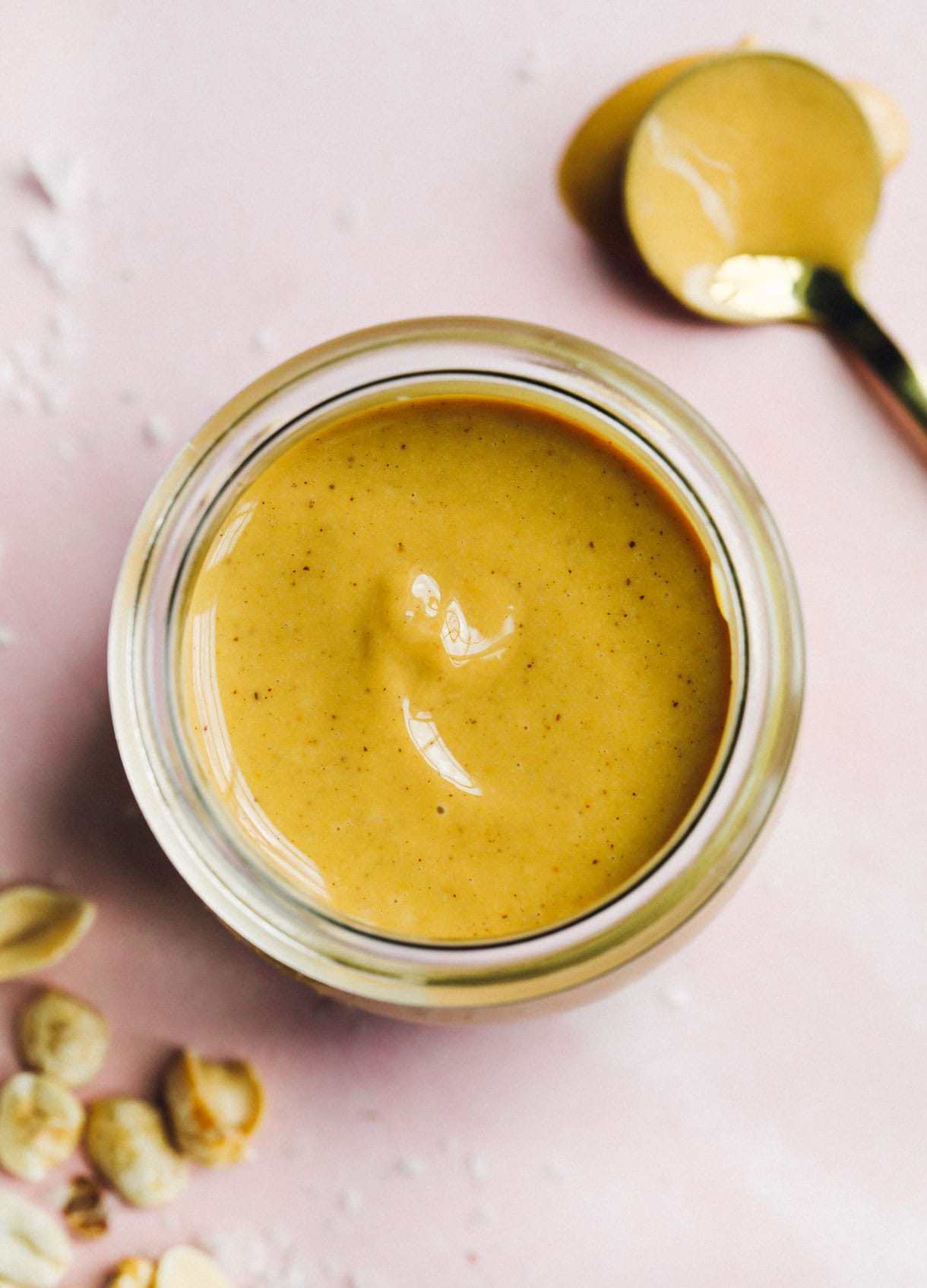 There is one thing that will always and forever satisfy me right before I go to a bed — and that is a spoonful of peanut butter.
If you've never made homemade peanut butter, you should know three things.
It's incredibly, ridiculously easy. Just grab your blender or food processor and go.
It's much cheaper than spending $10 for an overpriced jar at Whole Foods.
There is nothing that quite compares to the true bliss that is the first, warm spoonful of creamy peanut butter as you scrape it out of the blender.
The Best Peanuts to Use for Homemade Peanut Butter
While recipe testing, I made batches with both raw peanuts and dry roasted. I much prefer dry roasted, as they release their oil a bit easier, and the end result turns out naturally sweeter because the naturally present sugar in peanuts concentrate during roasting, just like other vegetables.
Using a Blender to Make Peanut Butter:
To ensure optimal smoothness, I swear by my Blendtec blender. I've spoken before about how much I love the smaller jar you can get for it, called the Twister jar, that works incredibly well for nut butters. It will certainly be just as delicious if you use a food processor to make it, but it won't get quite as smooth.
Visual Examples of Stages in Making Peanut Butter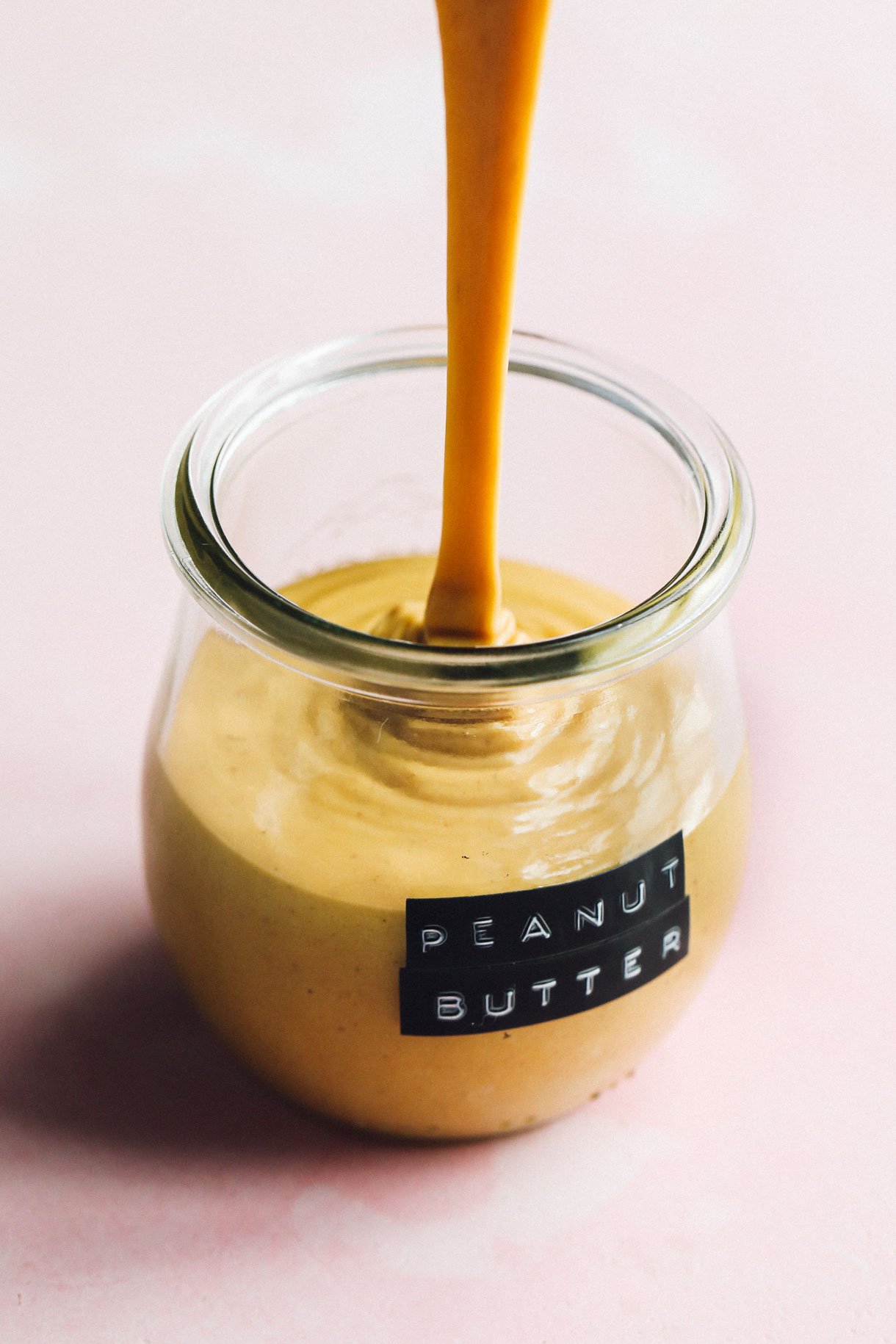 More Peanut Butter Recipes: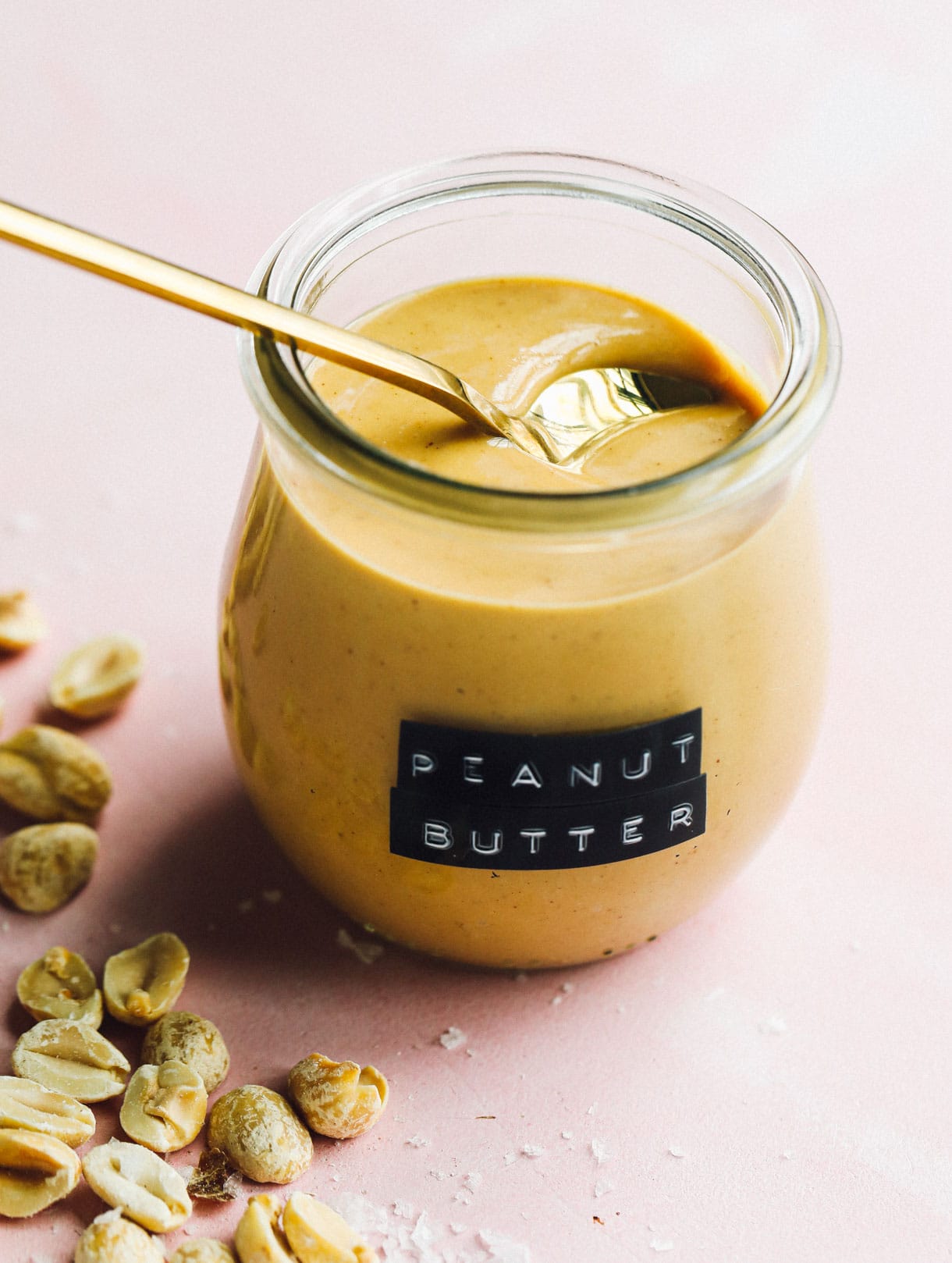 Add peanuts and salt to a high speed blender (or powerful food processor). Pulse a few times to get started, then put on high speed for 20 seconds. Stop, stir all the way to the bottom, and return to high speed for 30 seconds.

At this point the peanuts will be breaking down, crumbly, and churning. Continue stopping and breaking down, letting blend for 30 seconds after each stop, until extra smooth and creamy. (Vent the top of the jar you using in case it's getting too warm.)

Pour into a glass jar and store in your pantry if you plan to use within the month, or in the refrigerator if not.
*If you want to add a little sweetness, you can stir in by hand 2 teaspoons of maple syrup after you have fully processed your peanut butter. If you add it while the peanut butter is blending, it will turn grainy.