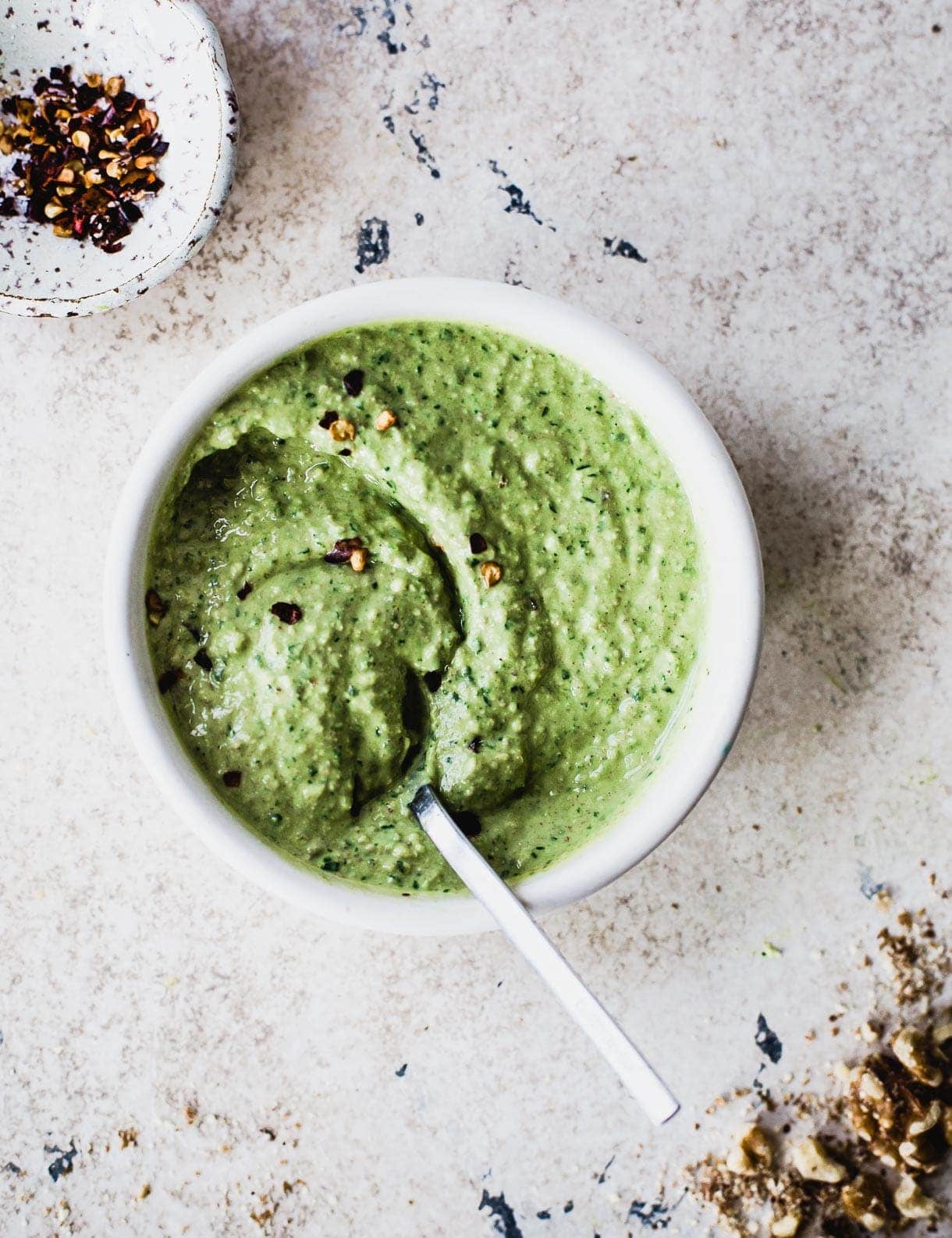 Years ago, when I started appreciating food more and thinking about why the simple dishes at restaurants tasted that much better than at home, most of the time it came down to 1) perfected techniques and 2) the SAUCES.
Sauces can take a roasted vegetable and turn it into the best thing you've ever eaten, transform grain bowls from a boring meal into a resounding "I'm going to start meal prepping" attitude, and elevate a plain chicken breast to something you want to serve at the next holiday dinner. They're that magical element that we often overlook, yet are rewarded time and again when we make. I found that out when I made this vegan roasted red pepper sauce for the first time.
I've been working on this walnut avocado yum sauce for the past month, prompted by a request from California Walnuts and you. Yes, YOU helped me pick this recipe by voting on a few different recipe ideas via my instagram story! The goal was to combine a few of the players on #TeamGoodFat — walnuts, extra virgin olive oil, avocados, and salmon. All four are rich sources of omega 3's and/or unsaturated fats. When you combine two in while cooking, you'll add different varieties of healthy fat to your meal.
Walnuts are an excellent sauce thickener, and give a richer, savory essence compared to using something like cashews which tend to be sweeter. They're a great match with the creamy, brightness of avocado and herbs like parsley and basil.
There's a glug of olive oil for consistency, garlic and red pepper for punchy flavor, and the acidic component – white wine vinegar. The first few tests I tried citrus, then apple cider vinegar, and both were just too powerful. White wine vinegar was the answer, delicate enough to brighten the ingredients and provided balance.
This sauce is extremely versatile and makes just the right amount to last two or three days, which is pretty much the max in keeping the green color (because the avocado will eventually oxidize).
Here's a few ideas for you for dishes that would LOVE a dollop of yum sauce:
xo,
Amanda
If you make this recipe, tag your photos or story on Instagram, with @heartbeetkitchen so I can see!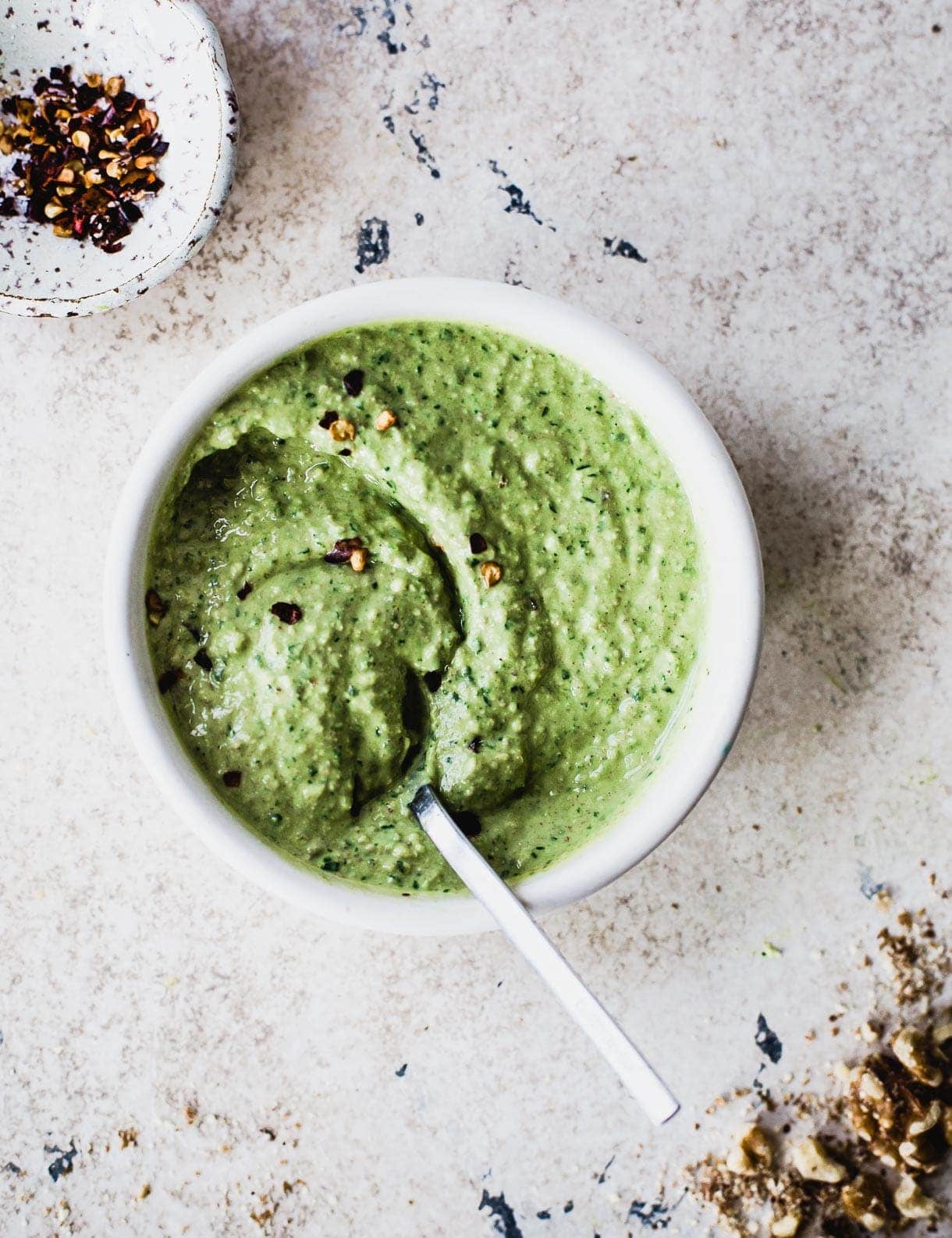 half of one avocado

1/2

cup

chopped

raw walnuts

1

cup

lightly packed

fresh parsley leaves

1/2

cup

lightly packed

fresh basil leaves

1

large clove garlic or 2 small cloves

1 1/2

teaspoons

white wine vinegar

scant 1/2 teaspoon kosher salt

1/2

teaspoon

red pepper flakes

1/2 – 3/4

cup

water

1/4

cup

extra virgin olive oil
Add all ingredients to food processor except water and olive oil. Pulse 10 times to get ingredients moving. Add olive oil, and pulse 5 more times.

Then begin adding 1/2 cup water, while fully processing. Stop processing once combined and mostly smooth, about 15 seconds.

If you like the thickness, you can leave it, or add up to 1/4 cup more water.