Enjoy a spa day at home with this easy to make moisturizing clay face mask. It's an affordable way to enhance your skin naturally!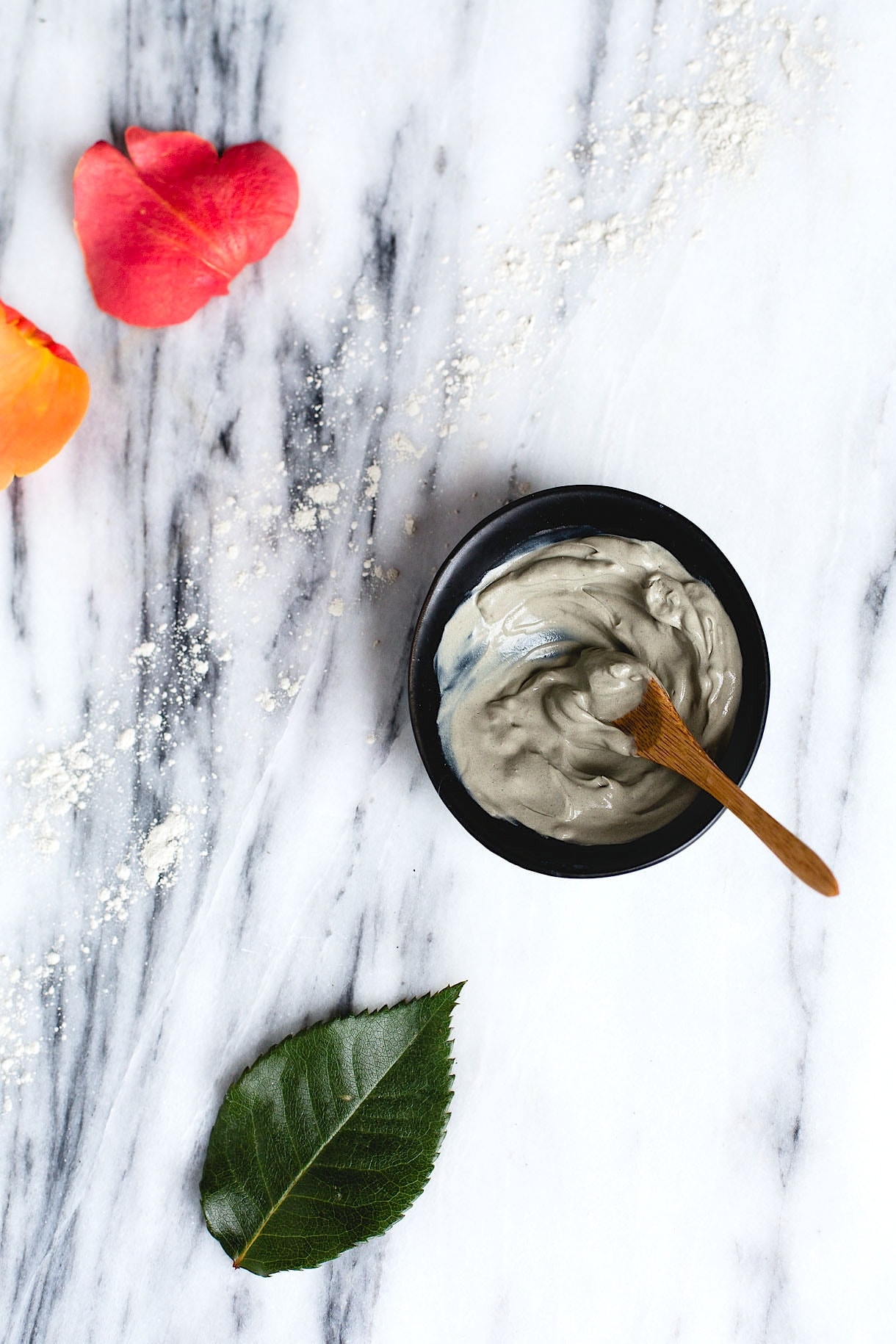 The 32nd year of my life is officially here. I had a great time celebrating despite the arctic blast, plummeting temperatures down to -15 degrees F. Classic January in Minnesota. We might be both – a little tougher for living here, and crazy!
And similar to the birthday activities of many 8th grade sleepovers, I'm spending a little more time doing girl-y stuff at home that just so happen to be good for my skin, and soul. Manicures, whipping a batch of hand repair cream, and now this Moisturizing DIY Clay Mask.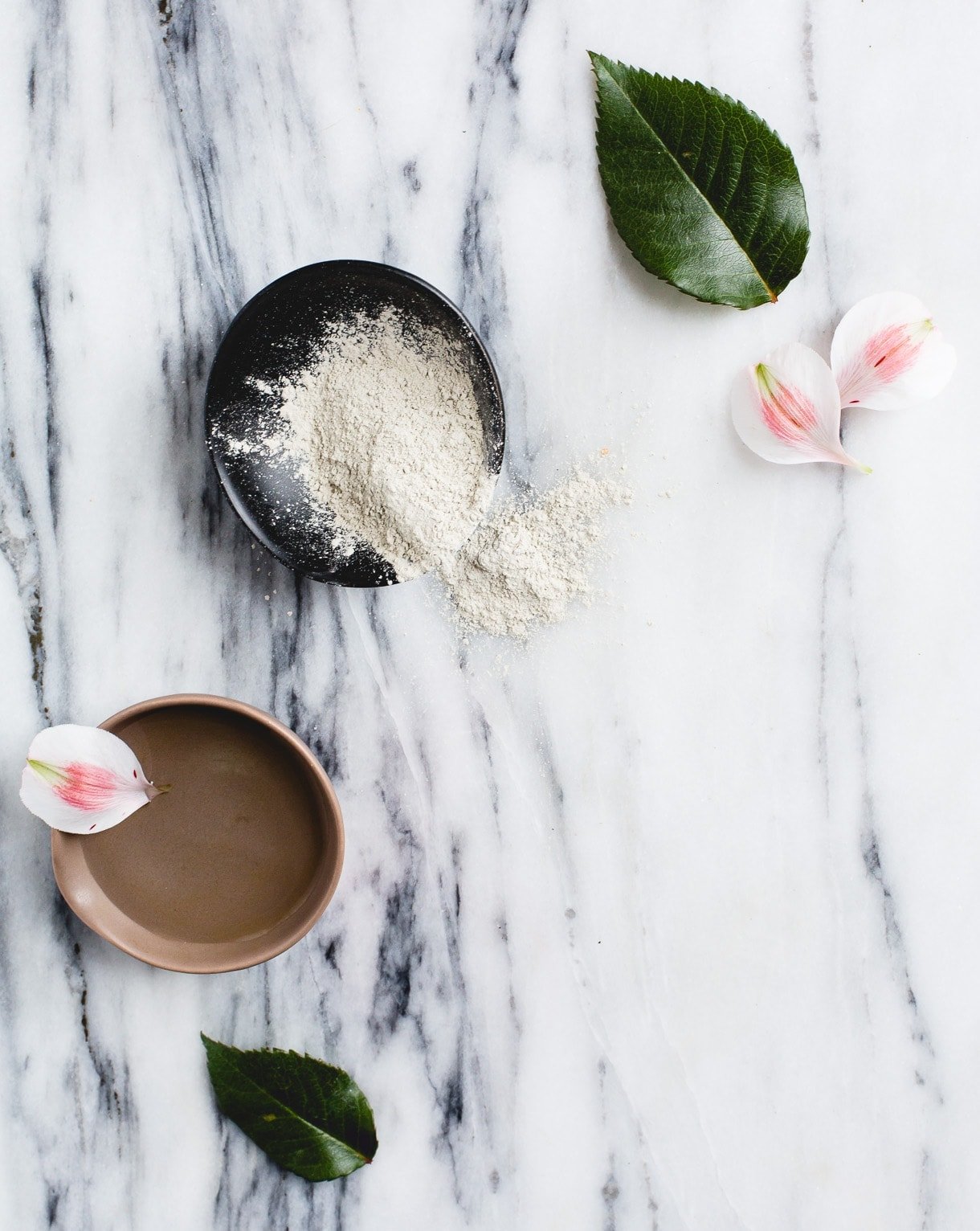 I had no idea how simple DIY face masks were to make, as well as how helpful they are in keeping your skin healthy.
Making a DIY Clay Mask
Made from decomposed plant minerals from volcanic action, water activates the european clay powder, and all the nutrients that go along with it, providing cleansing that is great for all skin types. Essentially, the clay absorbs excess oils, dirt, makeup, bacteria, basically anything you don't want in your pores.
And because of it's natural texture, the mask provides gentle exfoliation too.
Then you decide what to add to it depending on the skin benefits you're hoping to gain. In doing some research I found that rose hip oil is a great moisturizer, and my face is definitely feeling the drying effects of the winter air, so I went with that.
You can also add a few drops of an essential oil you love to make it smell amazing, like grapefruit, which I find to be rejuvenating and calming.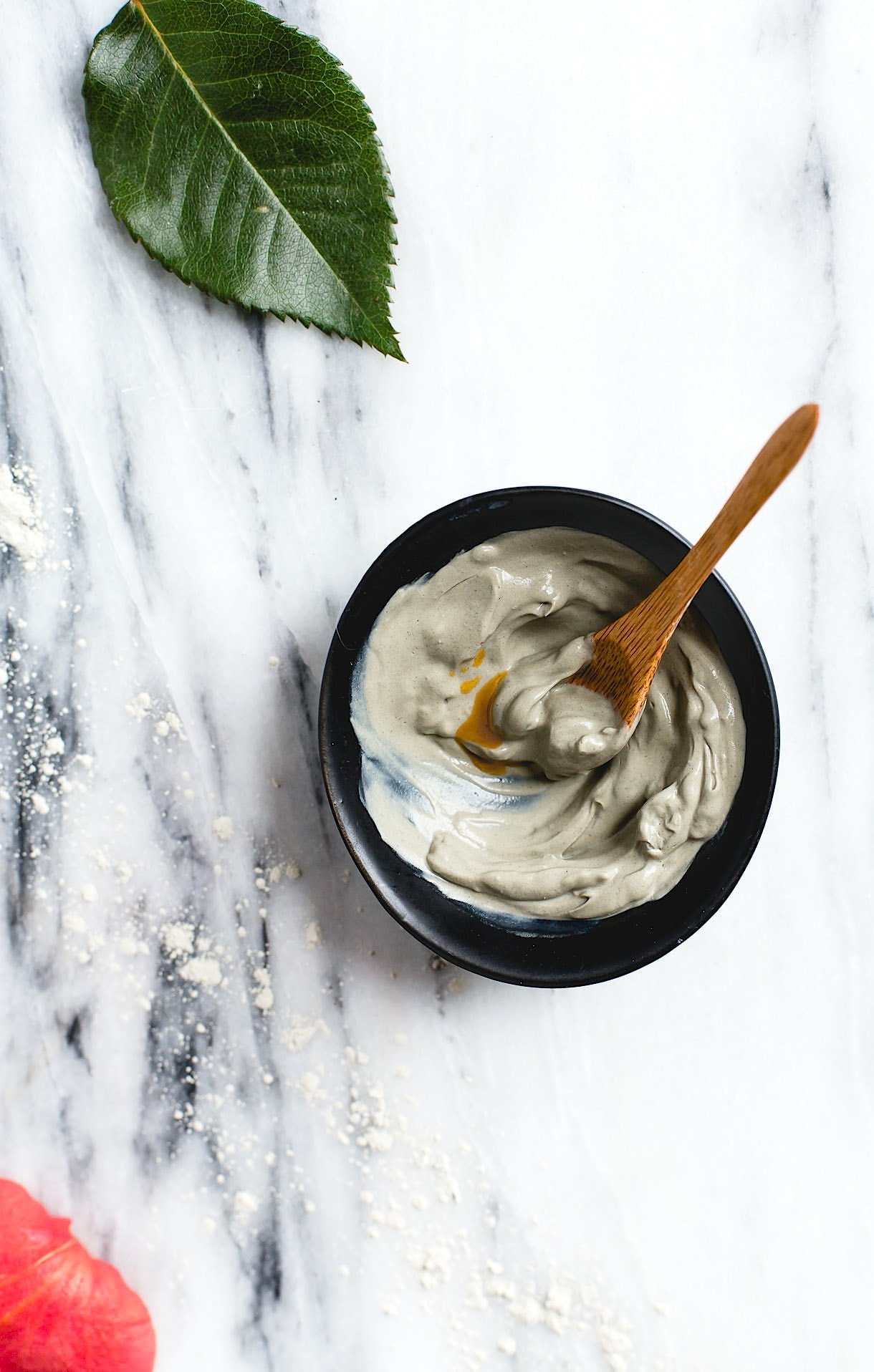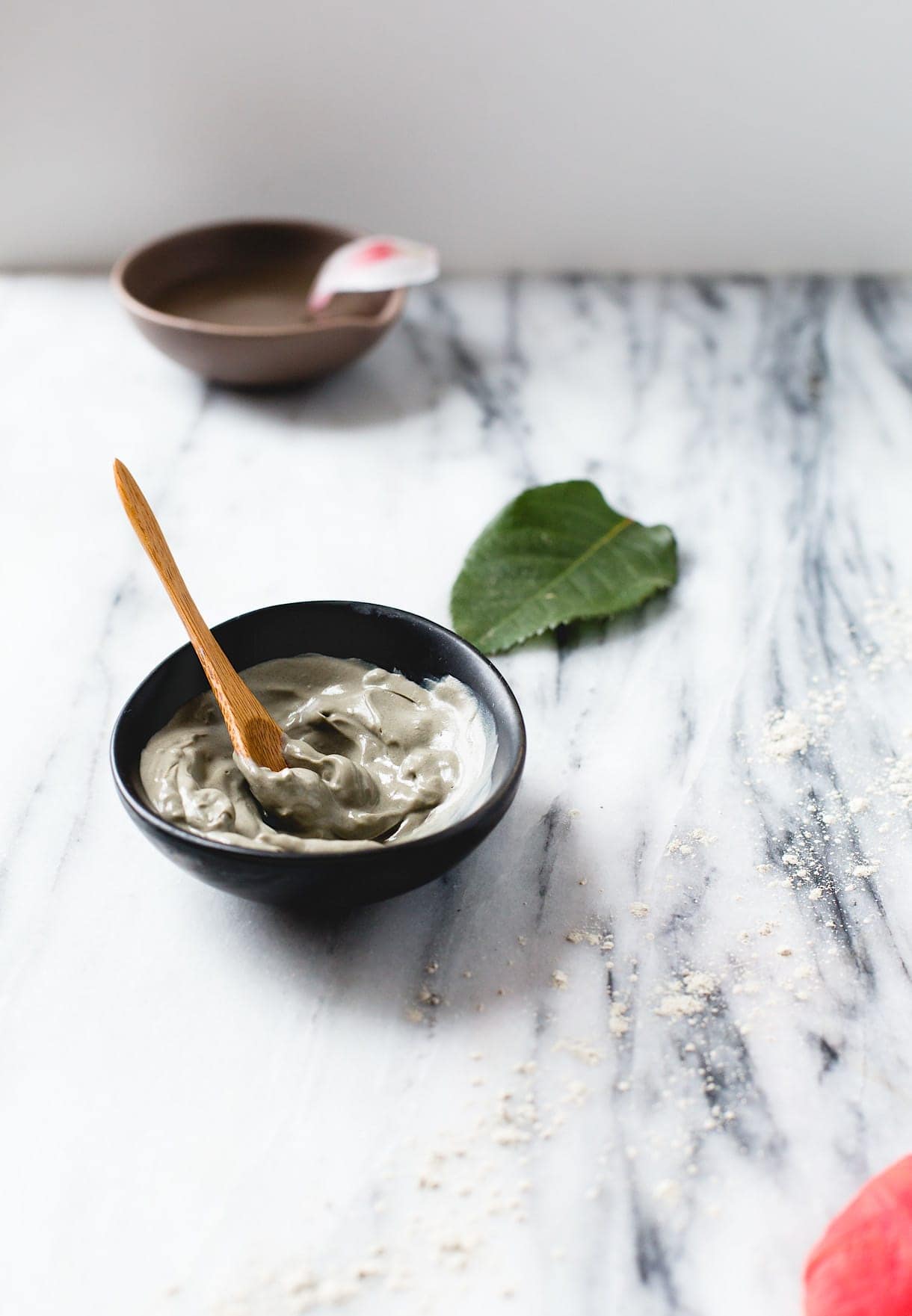 From there, it's simply mixing the ingredients together until creamy, slathering it all over your face, and letting it do its thing for 10 minutes.
Between the cooling effect of putting it on, then the warm wash cloth to remove it, it's totally a feel good–treat yourself kind of experience.
And it costs about $8 compared to a salon facial which might set you back $60. Win.
Enjoy your spa day at home!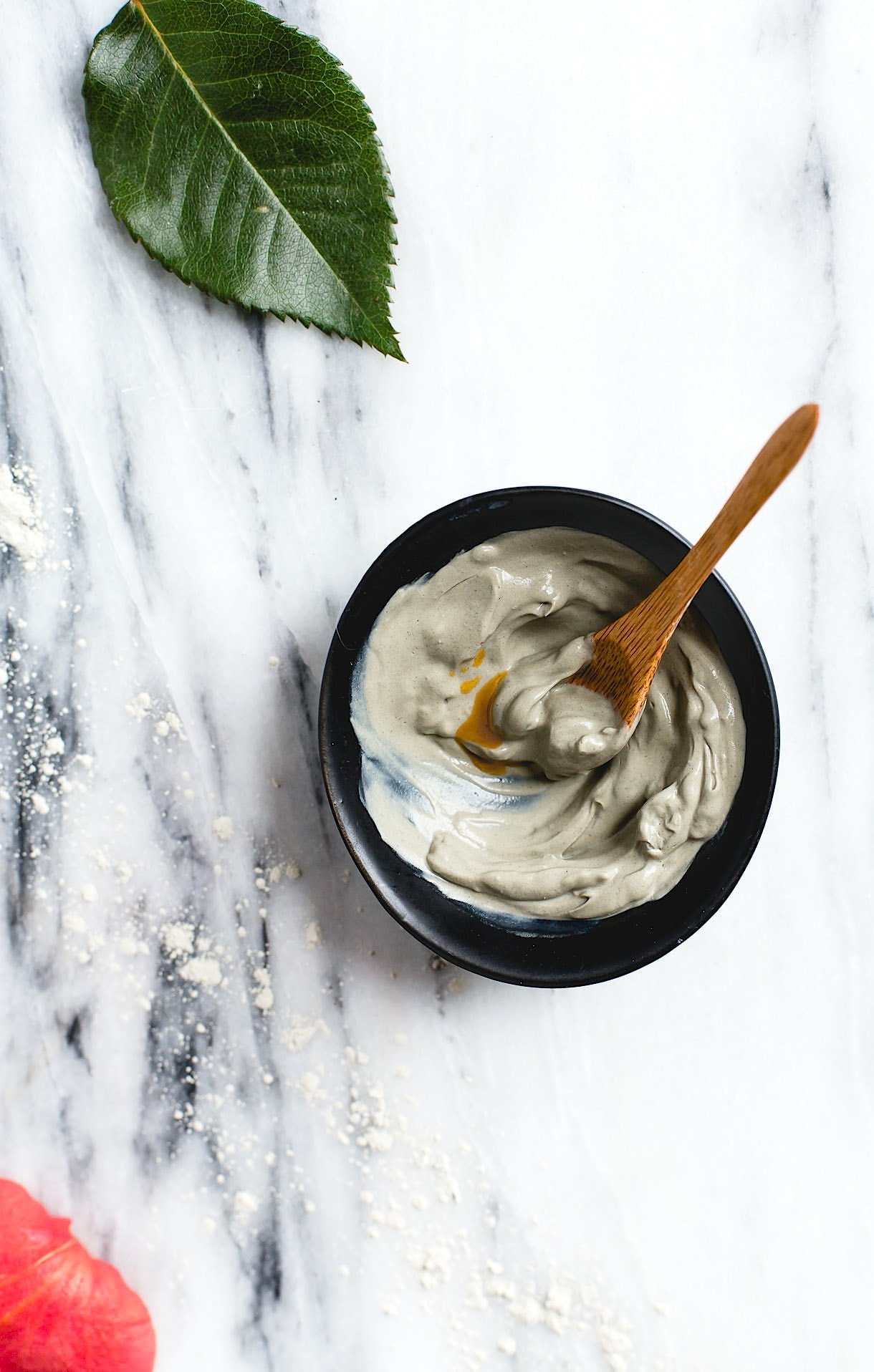 Mix all ingredients together, then paint onto face with your fingers or

mask brush

.

Let sit on your skin for 10 minutes.

Gently remove with a warm cloth, and rinse. Finish by applying the skin moisturizer you typically use every day.