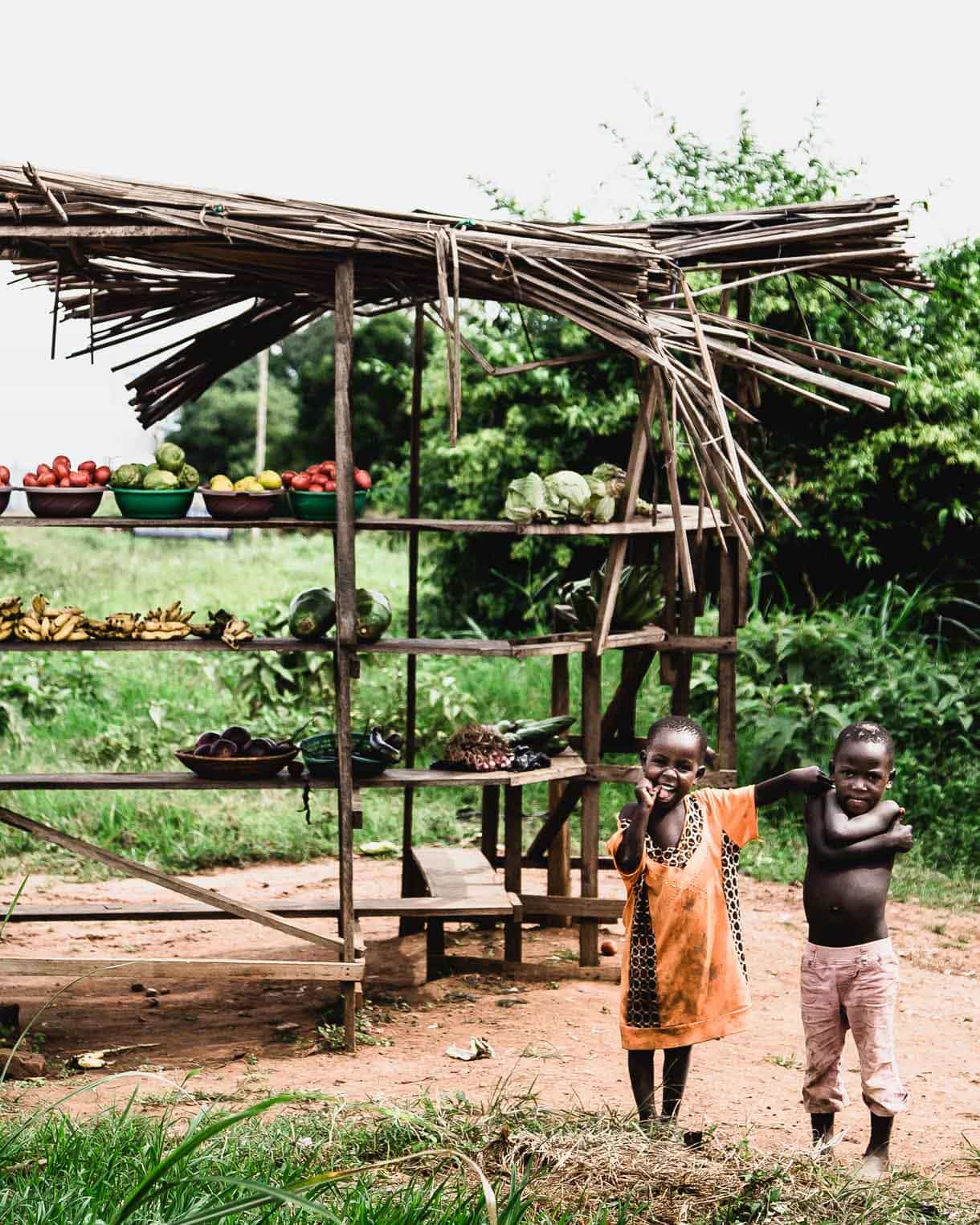 I never dreamed I'd visit Africa.
And I certainly never dreamed I'd run through the African plains with over 1,200 refugees, celebrating their freedom. Together, as friends.
It has taken me a while to write this post about my visit to Uganda, an amazing opportunity I received through the American Refugee Committee, to visually capture Nakivale, one of the oldest refugee settlements. Mostly because the experience has been hard to put into words, especially written. So much of it struck my heart, emotions, and perspective in ways I'm still trying to fully understand. And partly because of the hundreds of photos I took, having to decide which to share with you, when all I wanted to do was share them all. (Which is why I'll be writing another post about Uganda itself, the amazing people I traveled with, the land and life, tips for Africa, and the safari we went on.)
It wasn't an easy decision to say yes, being somewhat afraid for my safety and health. But I knew few things like this come along in life, and they do so for good reason. So I accepted. Nervous, excited, and certain I would see things I couldn't prepare myself for.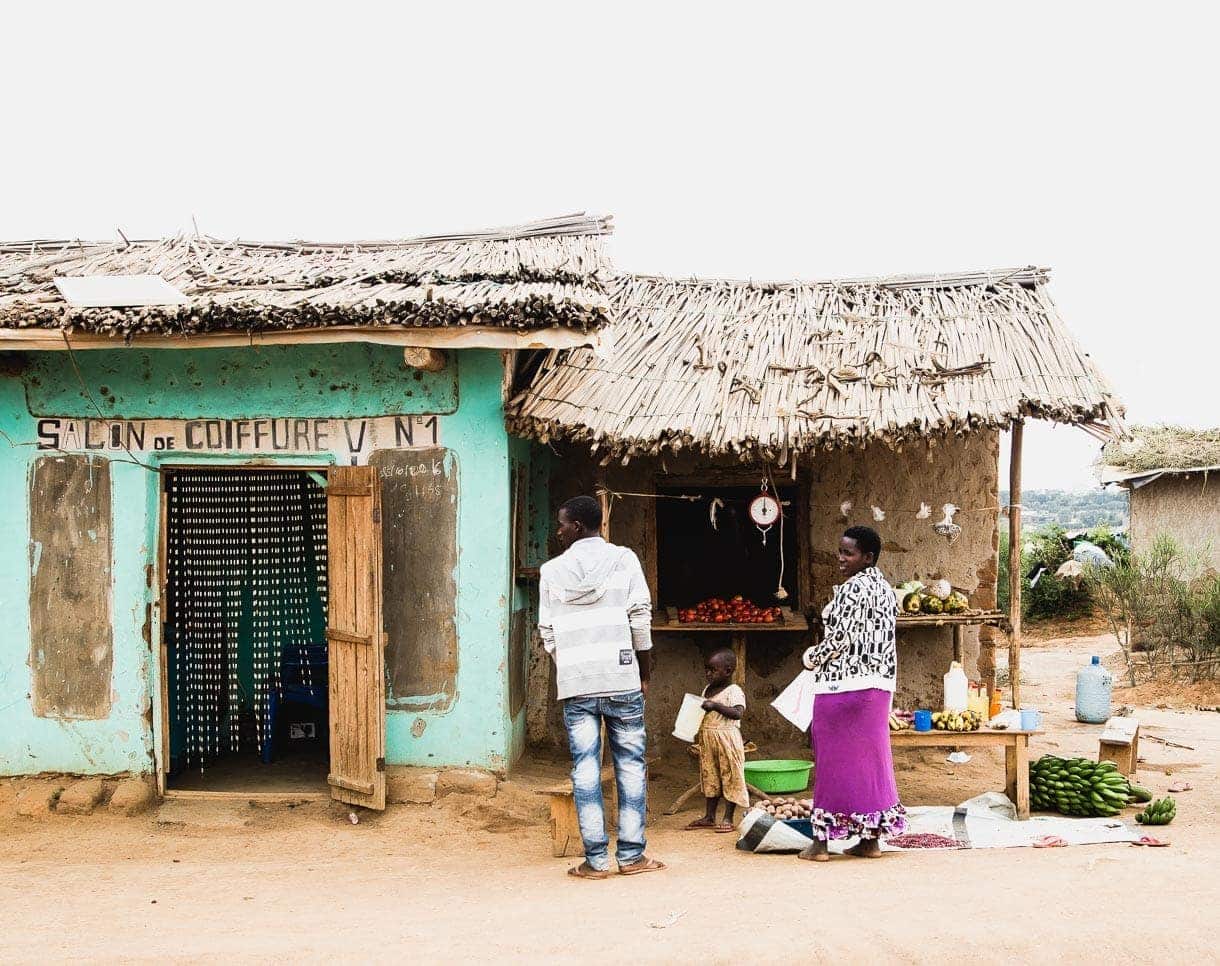 After being there for just one day, I was no longer nervous. The excitement turned to awe. And the things I couldn't prepare myself to see and experience were clear as day. Coming from 12 different nations, it's a melting pot at Nakivale, having fled political upheaval, religious conflict, war, and violence. Many times without family. Just think about that for a second. Fleeing. Running. Leaving everything behind to stay alive. (To put it in perspective, 65.3 million people are forced to leave their homes every year, and the ARC reaches 2 million of them.)
Recognizing the importance of social cohesion, Uganda tries to integrate refugees and promote peace. Refugees have access to the same services as Ugandan citizens. And rather than setting up traditional refugee camps, the Ugandan government builds settlements where refugees receive a plot of land. But even though these people are free, there are many struggles, the most detrimental being clean water, sanitation, and gender based violence (common for refugee areas, where the poverty and insecurity heightens the risk of sexual exploitation and abuse). Beyond that, there are things we are so very far removed from…..
No running water.
No electricity.
No modern ways of living, or housing structures.
Poverty.
Malnutrition.
Lack of healthcare.
But with each conversation, each passing, each interaction, I became ever aware of the true joy and happiness within these courageous folk, none of it having to do with materialistic things. Or even having basic needs met. Instead, it's being able to live free, with a community and place they can call home. And for them, that's enough. The love and the strength of the human spirit was so evident.
After spending three full days on the settlement, I hadn't just met refugees. I had made new friends with brave, kind, and inspiring people – that were more like me, and you, than different even though our living conditions and journeys are very different. And to see the work of the American Refugee Committee in action was incredible. Listening to the refugees, helping them with the challenges they're faces, and helping make a difference in their lives. When they have all the information they need, they co-design solutions that create new value and make meaningful change.
One of the main reasons we were there was for the 5k race on World Refugee Day that the American Refugee Committee had organized, and spent months helping the refugees raise money for their own small projects they had pledged to run for. The passion and excitement they have for their interests is something so special, something that touches you deeply when you watch them and speak to them about. They have conviction, and soul….. because for many of them, it's all they've got.
The acrobats running and leaping through the hot, dry African air, using their bodies to support such skill and determination. They had no mats, or props besides those they'd found or made – a raggedy rope they strung from tree to tree as a tight rope and wooden dowels for juggling pins. As they reached their fundraising goal, we brought them things they needed, and when the young man did his first tumble on a mat instead of the bare ground, I can't even describe the gladness his eyes lit up with.
The Burundi Drumming and Dancing team was phenomenal. They perform a ritual dance of the royal drum, a spectacle combining powerful, synchronized drumming with dancing, heroic poetry and traditional songs. Some of the women who are part of the team have come out of prostitution and this is the activity that gives them a sense of community, and positivity.
They were running to raise money for a dance studio, so they could practice and perform even on days it rains, as well as for safety, as there are regular injuries from uneven ground and thorny brush.
We spent a morning with Mr. Wilson, the lead of the Women's Empowerment Gardening program. It's part of the opportunities created by the American Refugee Committee, helping women find skill and meaning, many who have fled violence.
Together they learn new gardening techniques and work a plot of land to provide nutrition for their families and an income to create their new future. This program has been so successful that men have also joined – looking for a way to also provide for their families.
And the artists. Who built their studio from cement and empty soda bottles, creating not only a functional building, but a fascinating piece of art.
We were able to enjoy lunch with them, a classic plate of rice, beans, and g. nuts sauce (crushed ground peanuts), and talk about their different skill sets, like painting, photography, and music.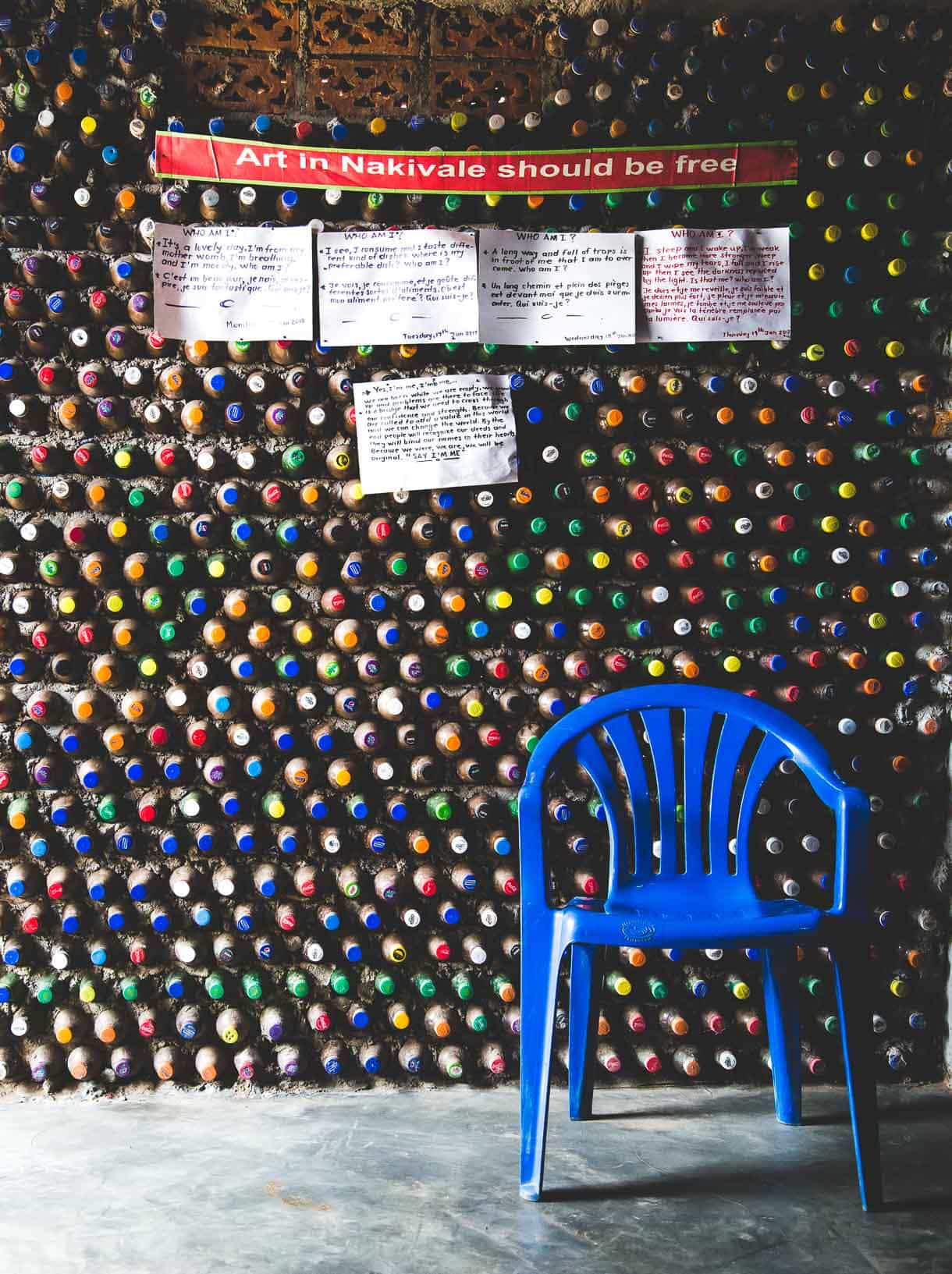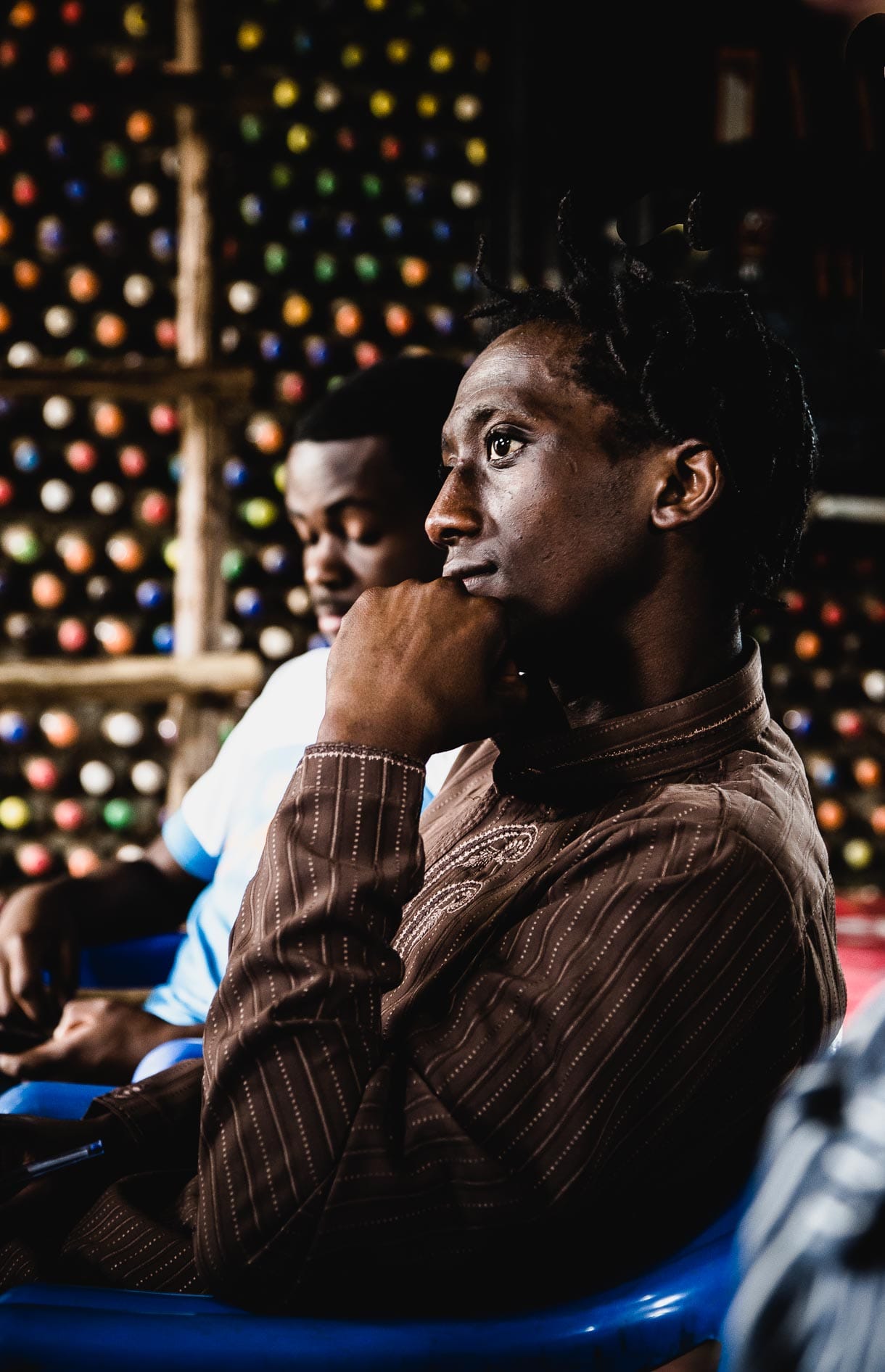 On the final day, our team celebrated World Refugee Day at the settlement, running alongside 1,200 of them in the 5k race. It was definitely an out of body experience.
Their enthusiasm and spirit, celebrating their freedom as one, was so moving. We ran through cheering and cowbells, meeting people along the way, and stopping to capture the sights of daily life.
In 7 short days, I found joy, inspiration, perspective, and hardship.
And an understanding of the human race. In that we're all doing the best we can, with what we have. We have compassion in our hearts, and love in our actions. Yet we need each other, and community, to make it all work. I'm home now, with an entirely different perspective on life, so grateful for what these refugees have given me, and the opportunity from the American Refugee Committee.
An experience that will never leave me. Thank you for letting me share it with you.
xo, Amanda
If you'd like to learn more about the projects around the world that the ARC is working on, you can find that HERE.
The photos you see of me in this post were taken by Jill Emmer, an amazing photographer, person, and now friend. More on that in the next post.