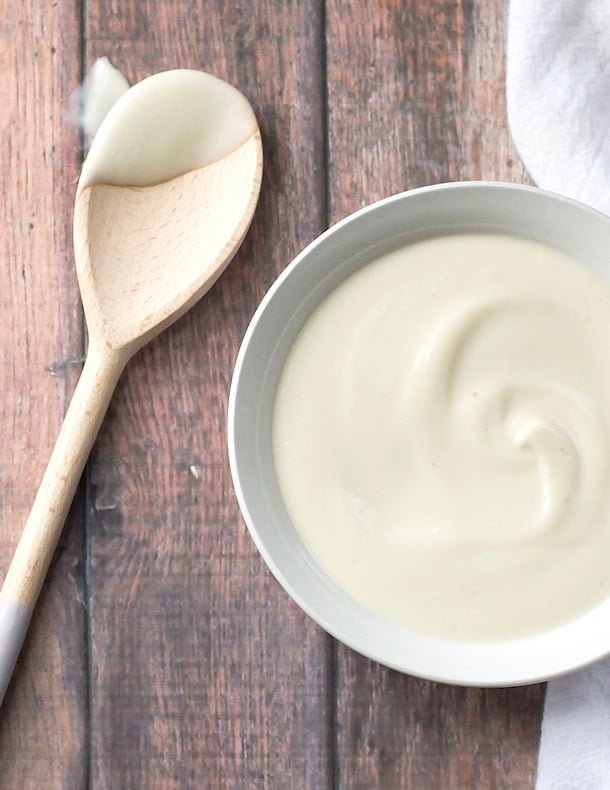 Even as I was growing up, I never liked alfredo sauce. All of my friends would order the heaping bowls of fettucine alfredo, and when I'd try I bite I always thought it was so bland. Too much like a plain roux of butter, salt and flour. Plus it was always such a weird texture, either too runny or so thick it too over the soft pasta.
I knew there had to a better way to make a flavorful white sauce and a more nutrient dense one at that. Which is how I landed on this Rich and Creamy Vegan Cauliflower Sauce, which became the perfect addition to my Gluten-Free Sweet Potato Gnocchi.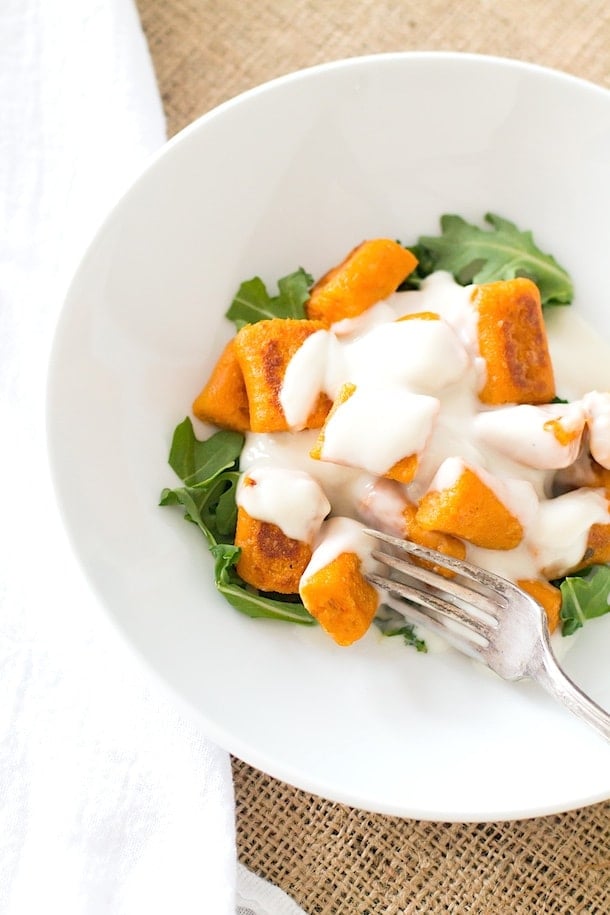 Smooth and velvety as could be, most people would never know this alfredo sauce doesn't have lots of cheese and butter like they're used to. In this recipe, it's the magic of nutrient dense cauliflower and cashews. I'm always amazed at the power of these two ingredients when you combine them, just like in my Cashew Cauliflower Soup with Herb Popcorn.
You'll simmer the two in vegetable broth, softening them so that they're ready for a spin in the Blendtec (high speed blender) after the garlic has been roasted, giving it a mellow sweetness. And then the cashews – they're the secret thickener, no dairy in sight even thought the sauce is a snowy, silky white. Definitely good for you, but more importantly it tastes amazing.
You can make this recipe a day ahead and it will last four days in the refrigerator. For a paleo meal you could serve it drizzled over roasted chicken and butternut squash. And the mister of the house loves it as a sauce for an Udi's Gluten-Free pizza crust, topped with spinach, olives and tomatoes.
You can find the recipe HERE on the Blendtec blog, and huge thanks to them for supplying me with my blender, which makes this recipe a total breeze.