Some people have a knack for giving the best gifts. Full of surprise for the person on the receiving end, a perfect fit for the things they enjoy, or something special they'd never buy for themselves. I on the other hand lack in this department, which is why if you're getting a package from me, it will most likely contain food, which to me, signals love.
In my eyes, edible gifts are the best kind of gifts. They're thoughtful and personal by definition, and who doesn't love something delicious to nibble on?
With that in mind, and a timely coffee date with my talented friend Jennifer Simonson, we decided to work on a fun video collaboration to share these Sesame Curry Cashews with you.
While holiday cookies are always a treat, these curry roasted cashews are a lovely change of pace. They're easy enough for anyone to make, full of savory spice and everything nice. Dressed in clear jars and rustic red twine, I think this salty snack is the simplest form of a package with meaning.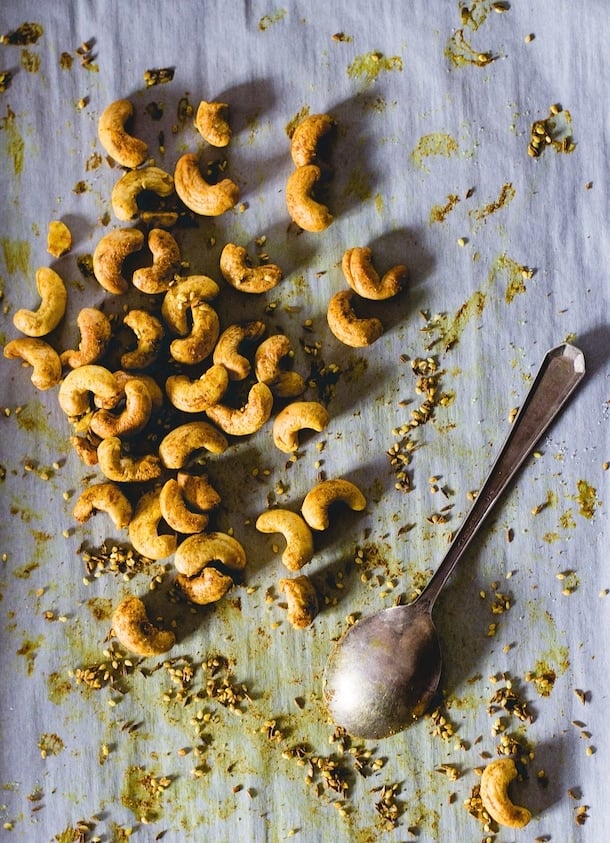 This recipe is multi-dimensional in flavor, where you actually taste the nuts, the seeds, and the warm spices in every bite. These curry roasted cashews are paleo, vegan, and gluten-free too!
I have to say, I love their appearance just as much as the medley of happiness on my tastebuds.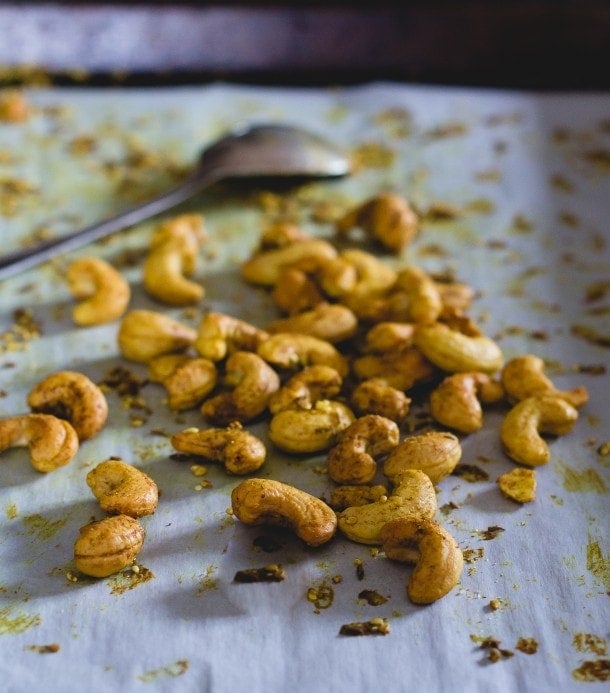 With sesame and cumin seeds giving them a spotted coat, along with a golden hue from the curry powder, they're quite eye-catching.
Besides being a fun holiday gift, they double as a quick appetizer for any time of year – ideal for those times you're stumped on what to bring to a party.
And don't be surprised if half the batch disappears as you're spooning them into the jar.
Hence the reason I make a double batch every time! ☺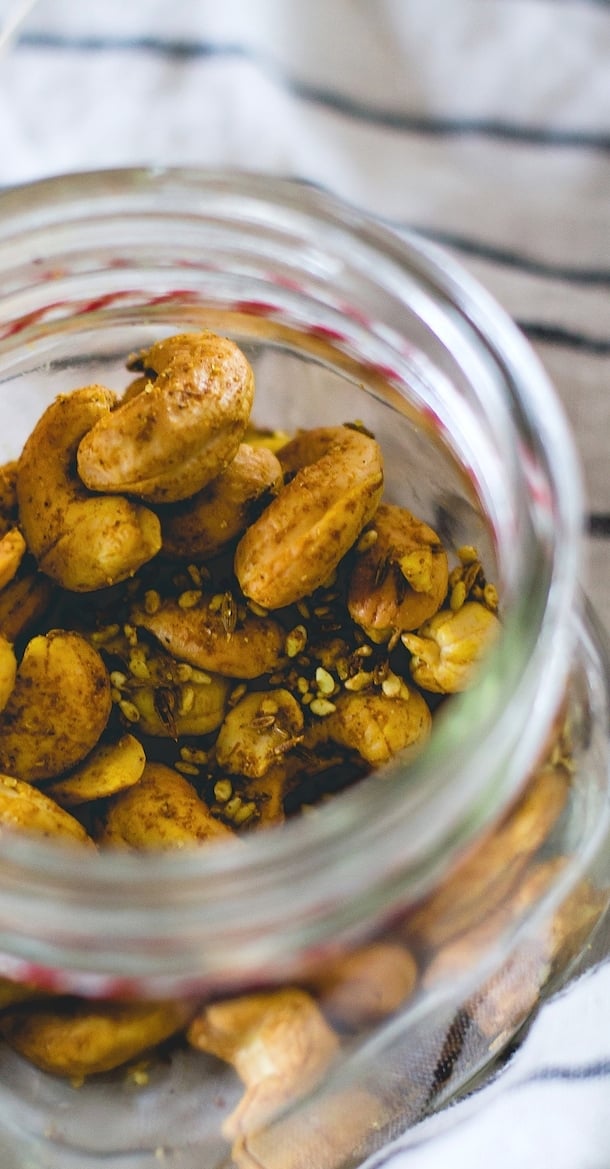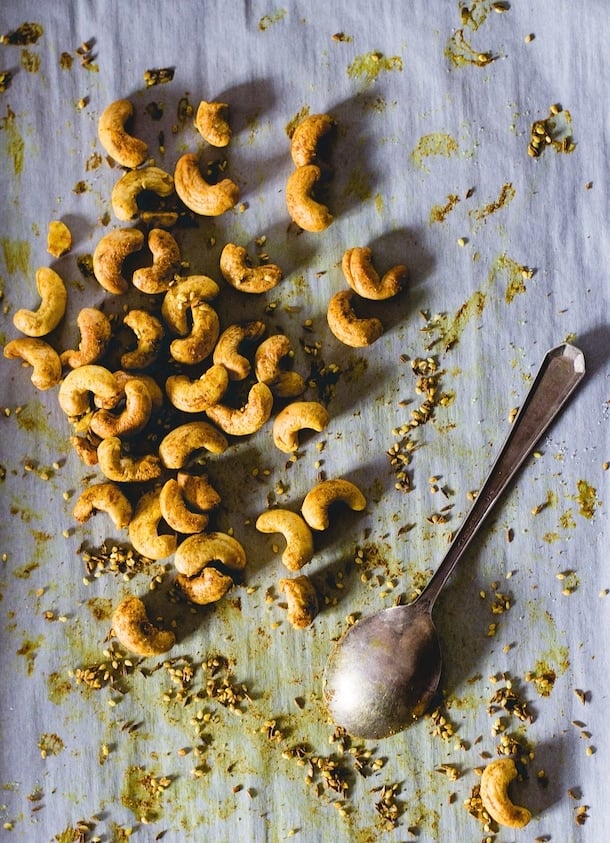 2

cups

of raw

whole cashews

1 1/2

tablespoons

melted coconut oil

olive oil will work too

1

tablespoon

curry powder

1

teaspoon

cumin seeds

2

teaspoons

raw sesame seeds

3/4

teaspoon

fine salt
Preheat oven to 325 degrees F. Put cashews into a bowl, then drizzle with coconut oil and stir to coat. Add remaining ingredients and stir to coat completely, scraping the bottom of the bowl.

Spread onto a parchment lined baking sheet, then bake for 12-14 minutes, until lightly browned and aromatic. (Watch carefully so they don't burn.)

Remove from oven and let cool completely, as they will continue cooking as they come to room temperature. Will keep in a sealed glass jar for 1 month.
note: not all of the sesame & cumin seeds will stick, but they infuse the cashews as they roast. If you have some left in the jar when you finish eating the cashews, they are a delicious soup topping, or to sprinkle on toast with mashed avocado.