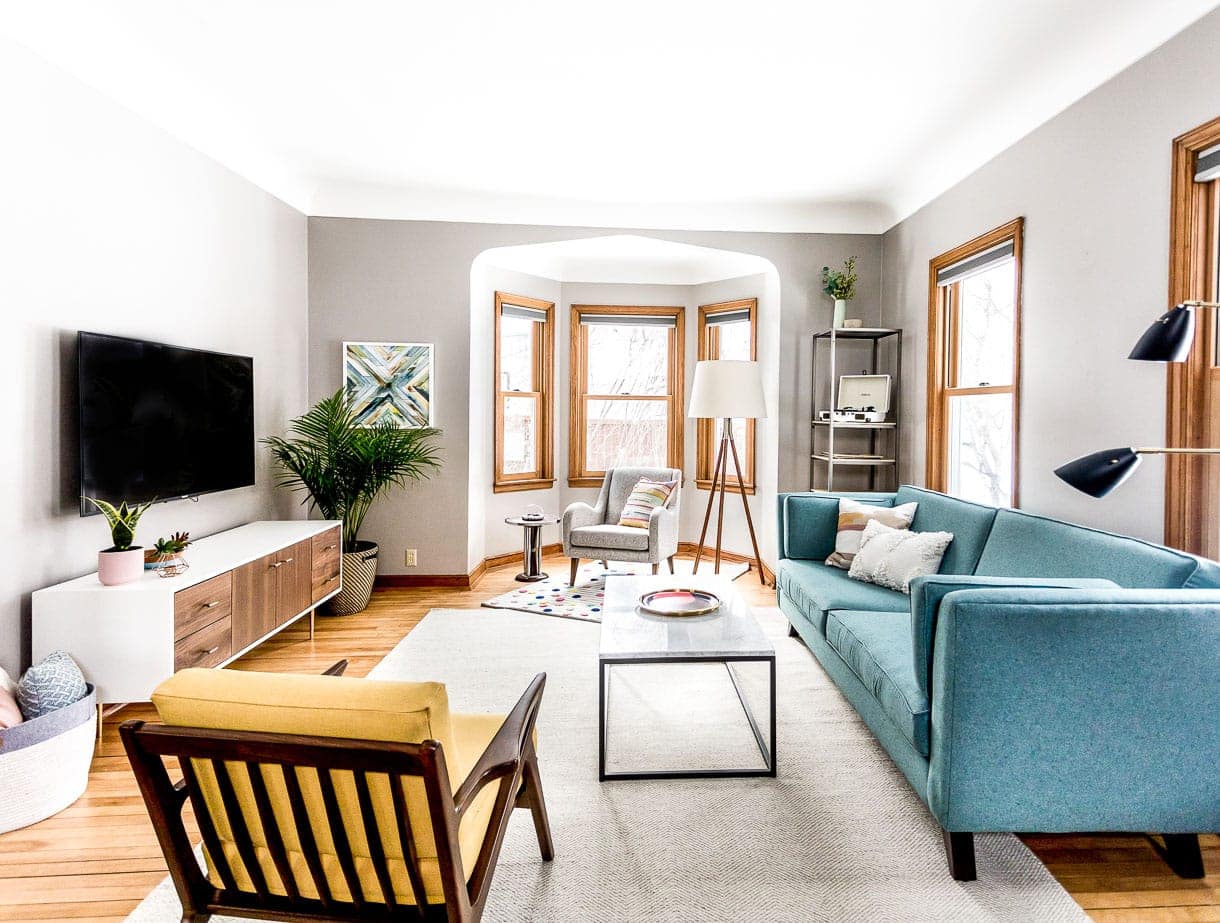 If you were to ask me one important thing I learned from the process of moving into a house, my firm answer would be: IT TAKES FOREVER TO GET FURNITURE DELIVERED.
Forever as in upwards of 12 weeks for some things, like our couch (we had one chair for two months, lol) and media console. But, alas, everything has arrived! And the mid-century modern design that we worked with Modsy to sketch out has come to life. Seeing how everything works together in the room, I'm glad we waited for each piece that we absolutely love instead of just settling for something we could get right away.
If you missed the initial post that I did, Modsy is an online interior design service that allows you to send photos of the room you're working on, and have their designers transform it into a space you want to be in 24/7. They take into consideration your style, budget, and where you shop. They design two different layouts, and deliver in 3D format so you can see exactly how everything looks, to scale. If there's something you don't like, you can ask them to make (unlimited!) revisions. What I loved most is that you can swap any of the furniture or wall pieces with different choices, so you can see exactly what a different color/style/size might look like. And you can buy right within their site and they'll match any lower price.
USE CODE: HEARTBEET20 FOR 20% OFF ANY CLASSIC, PREMIUM, OR MULTI ROOM PACKAGE!
Putting a room together from scratch is something I'm terrible at. And I get so overwhelmed with all the options out there. Have you ever searched grey living room ideas, and you get over 4 million search results…. But Modsy made everything SO SIMPLE for us. The premium level package is only $199, a complete steal if you ask me for a personal interior designer that gets your designs to you in a week. I ended up using Modsy for my bedroom design too, which I'll share with you in a few weeks.
Here's an original photo of the room we sent to Modsy, then the 3D design they came up with, and finally how it actually turned out. So close, right?!
We designed the living room around three major aspects:
a. mid-century modern style: clean lines, organic curves, balance of wood with fabric, uncluttered
b. color scheme: greys and whites with pops of color from blue and yellow, and some pink accents
c. functionality: adequate seating with viewing focused towards the TV, walkways, and storage
For the subtle touches in the room, we gravitate towards things we use everyday and things that bring us happiness — plants, a record player, candles – avoiding clutter. Another thing I learned along the way is that by incorporating furniture of different heights, you avoid the room looking too uniform. Mix it up! You might have a low sofa and coffee tables, so add a few tall lamps and media storage to bring the eyes up.
Wondering where we sourced things from? Here's the run-down.
Joybird
West Elm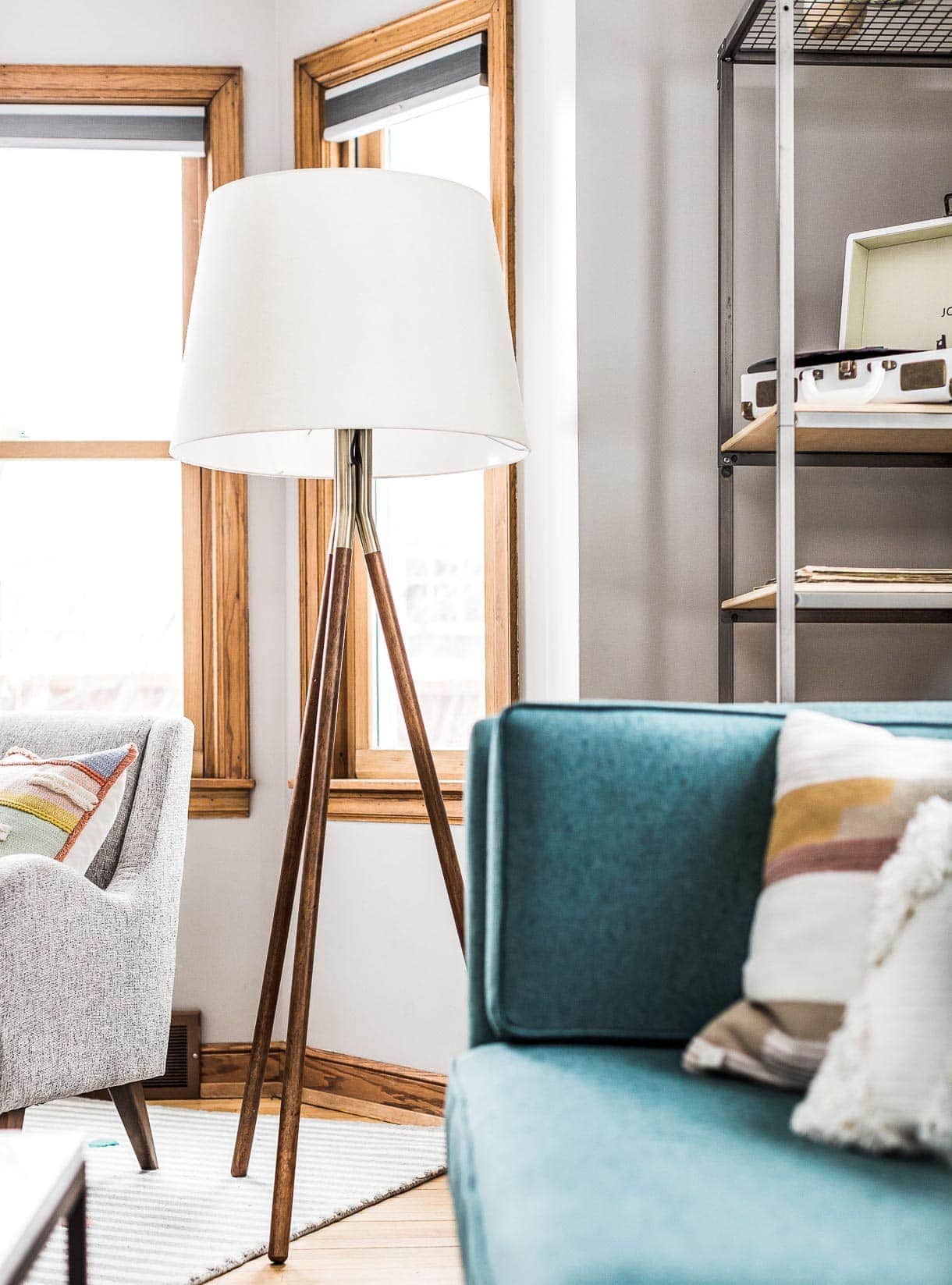 IKEA
Target
Thanks for coming along with me on this little tour of our home! I'm excited to keep sharing with you as we make this new home our own.