Luck of the Irish Skewers are an easy, festive St. Patrick's Day appetizer with pickled brussels sprouts, pastrami, and cheese. The best of Irish food on a stick!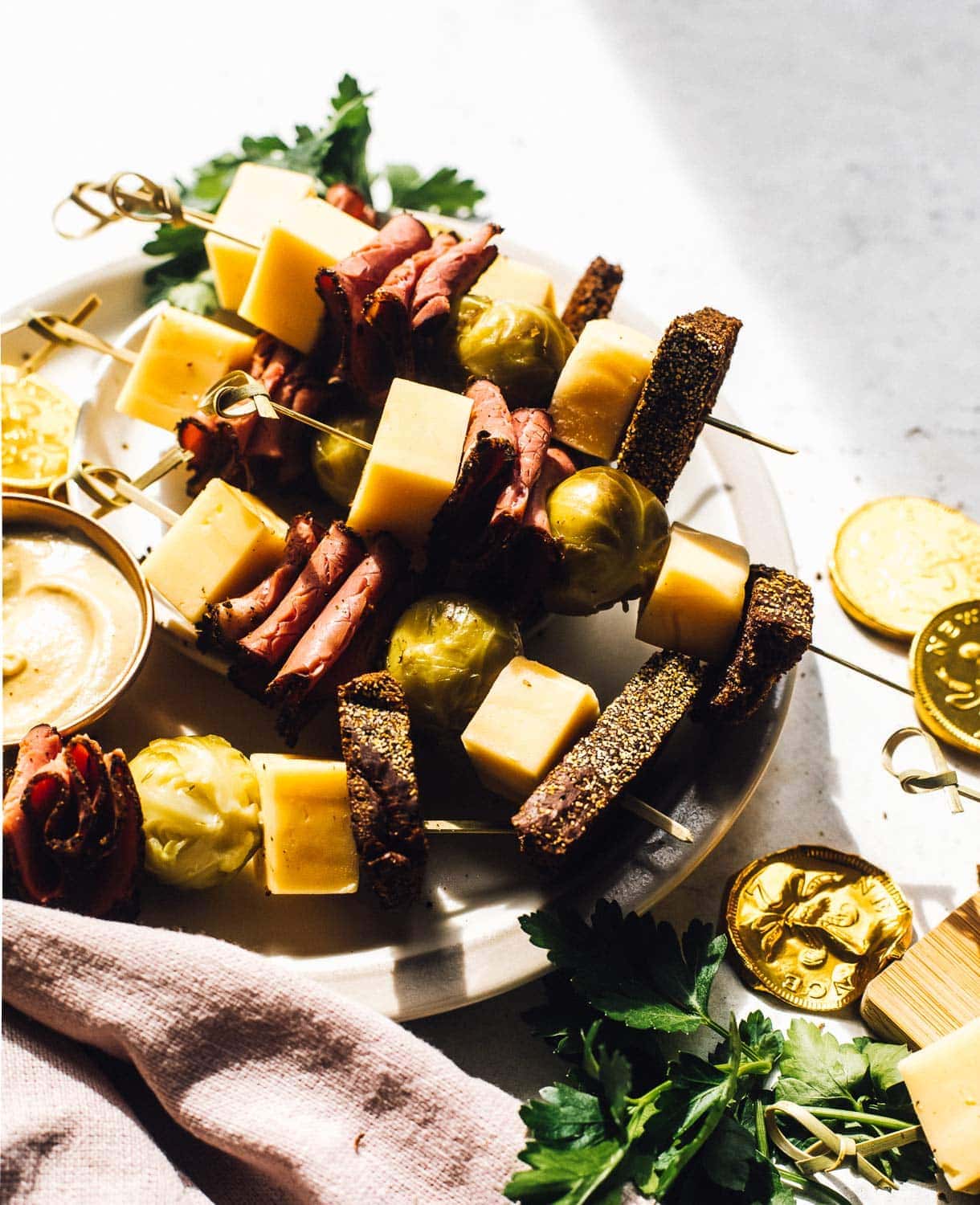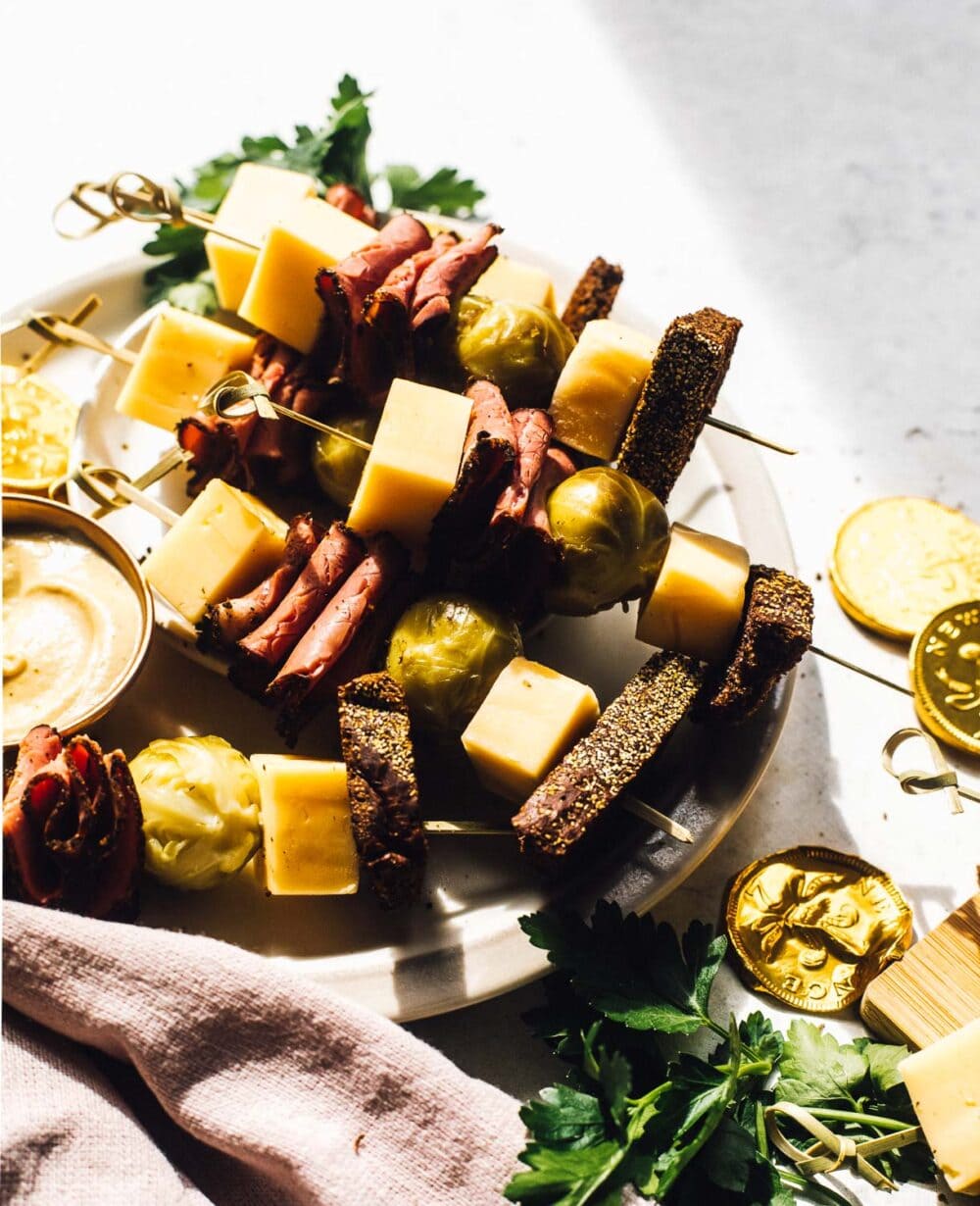 These might just be the easiest St. Patrick's Day appetizer ever. No baking, brining, or boiling required.
These Luck of the Irish Skewers are inspired by traditional Irish foods like corned beef and cabbage, pumpernickel bread, and their incredible Irish cheddar cheese.
They're as simple to make as grabbing ingredients from the store and threading them onto wooden skewers!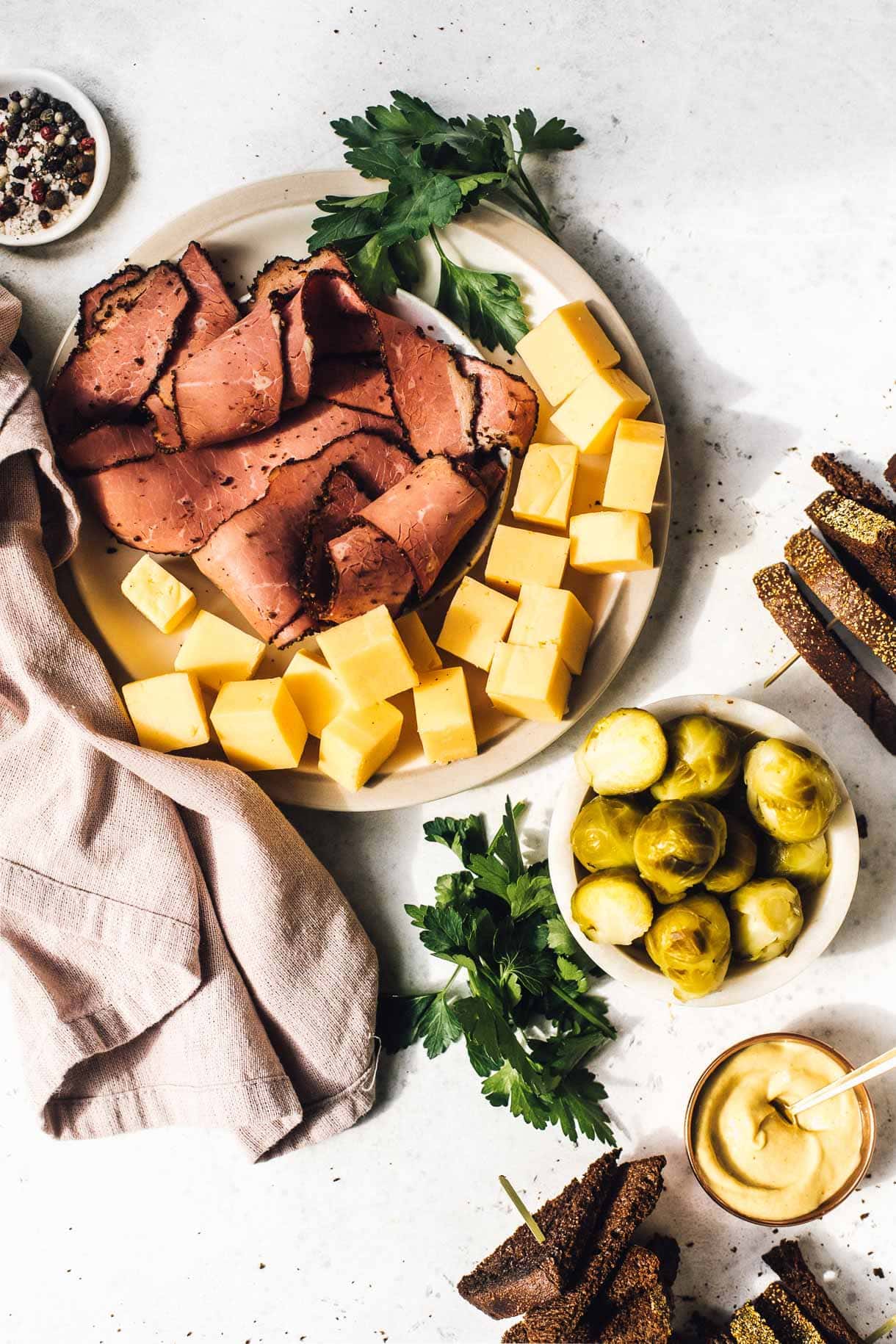 Ingredients for these Luck of the Irish Skewers:
Sweet and nutty Dubliner Irish cheddar starts the skewers.
A slice of pastrami, which I get from my local butcher shop. But you can also find it at any grocery store.
Pickled brussels sprouts represent the cabbage, which might be my favorite part of the skewer. They're zesty and zingy, soaked in a spicy brine, plus they still hold a little crunch. You can find them in the condiments sections of a grocery store, or even places like World Market, which is where I got mine.
And pumpernickel bread to finish. This is a dark, slightly sweet rye bread traditionally made with sourdough starter and coarsely ground rye. It's denser and heartier than a typical rye sourdough bread.
If you're hosting a party for St. Patrick's Day these skewers are a fun and unique way to pay homage to the best of Irish food. They're so simple to make and can be prepared a day ahead of time, just add the toasts the day you serve. Pair them with a Guinness beer and you're set!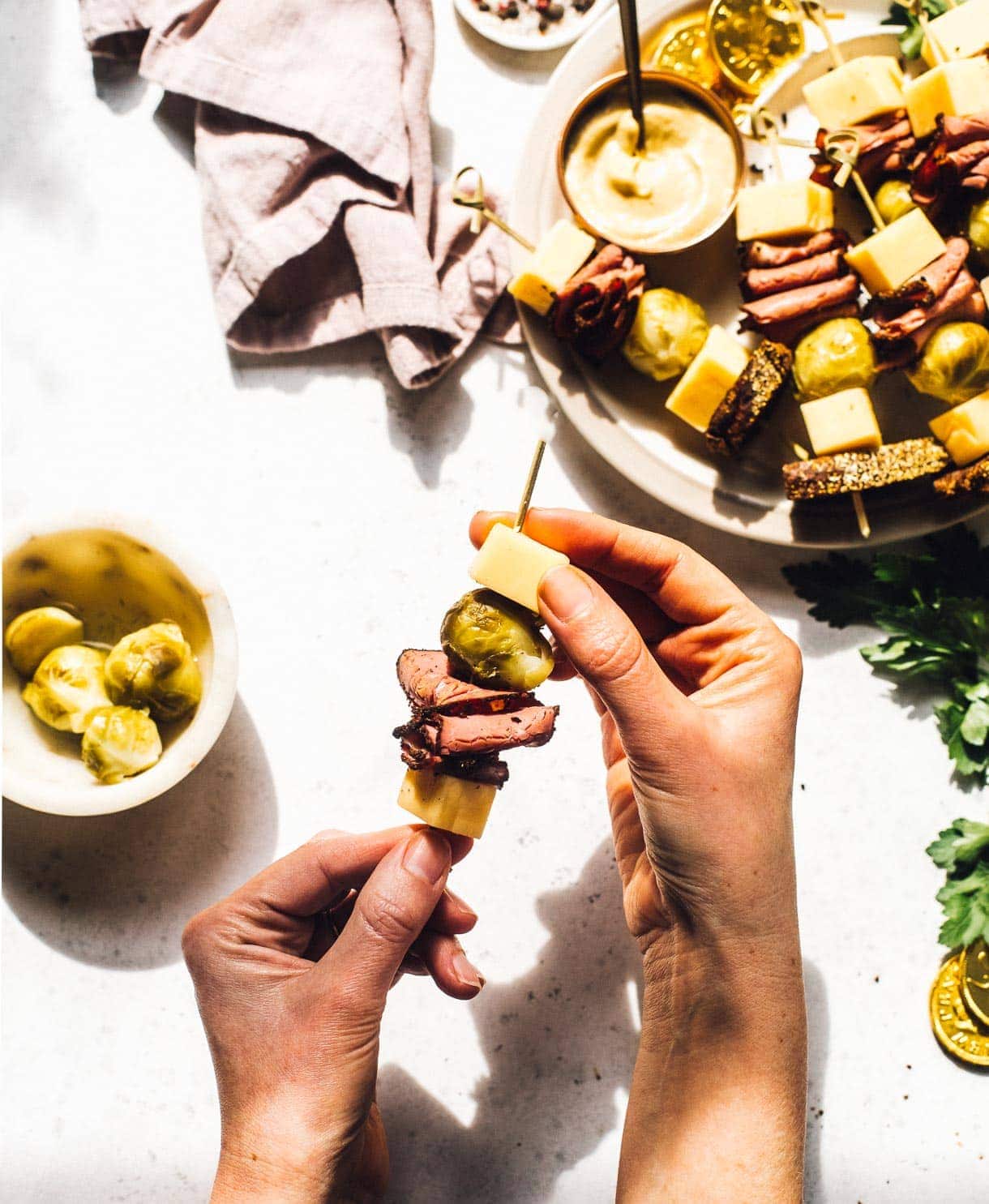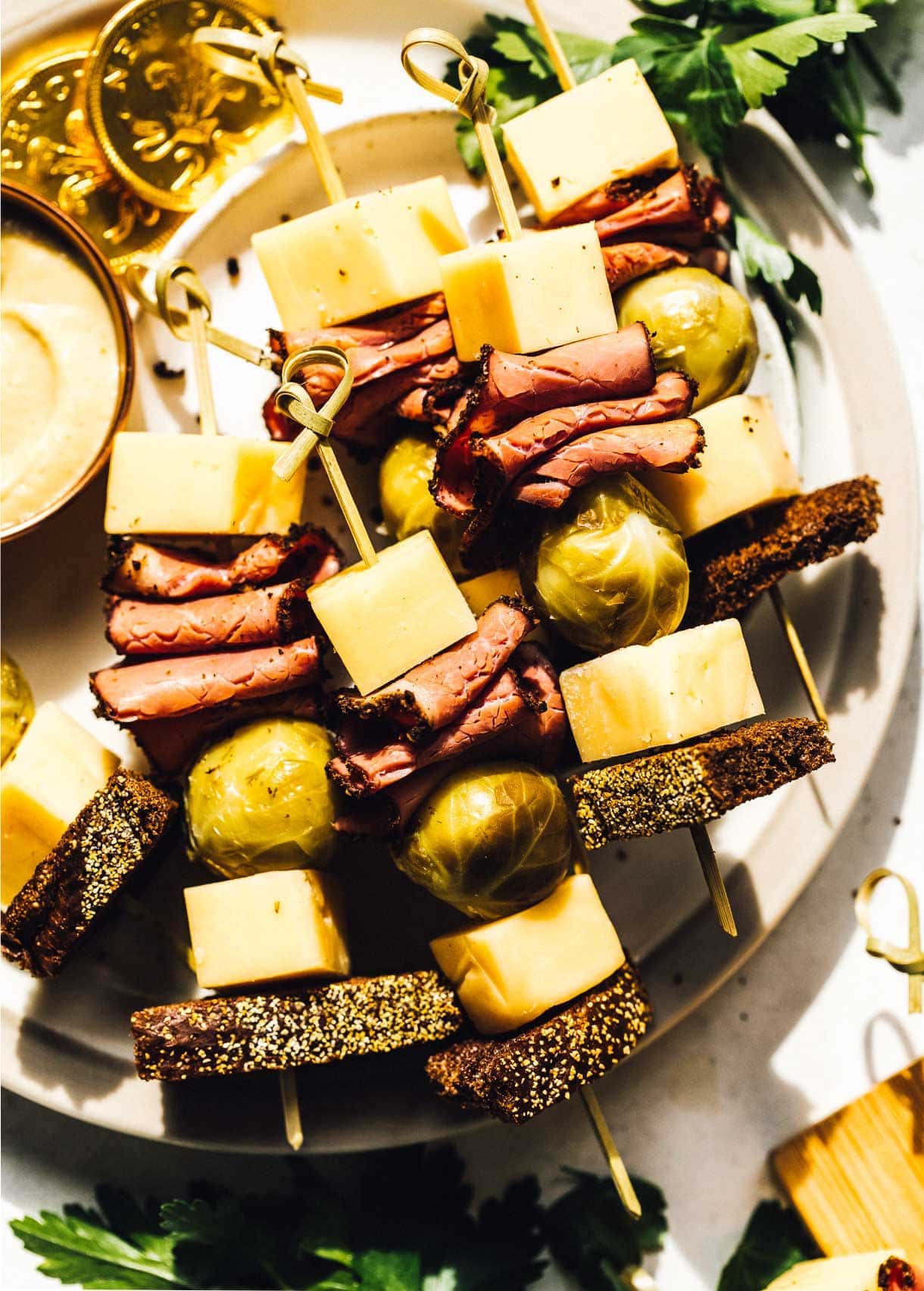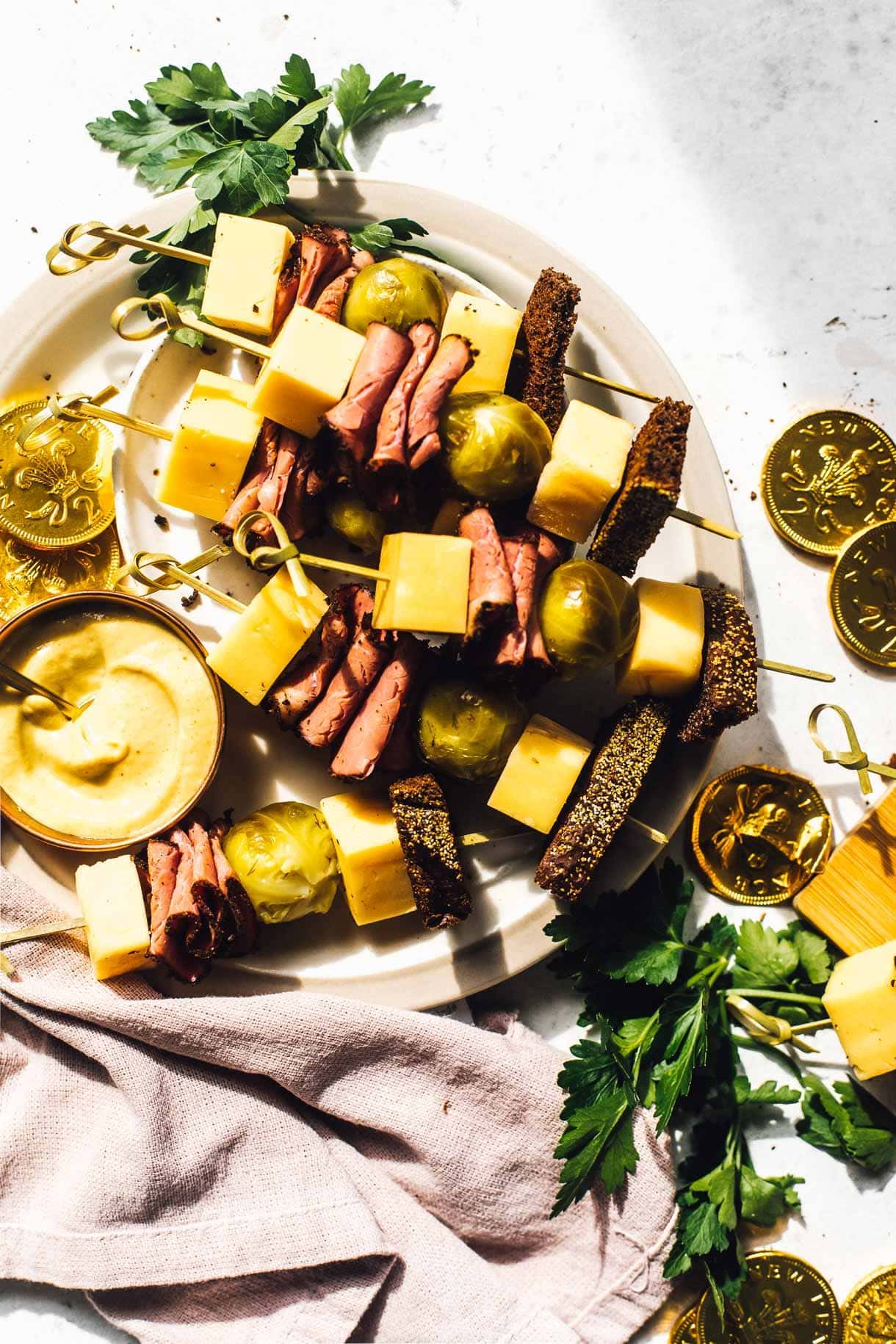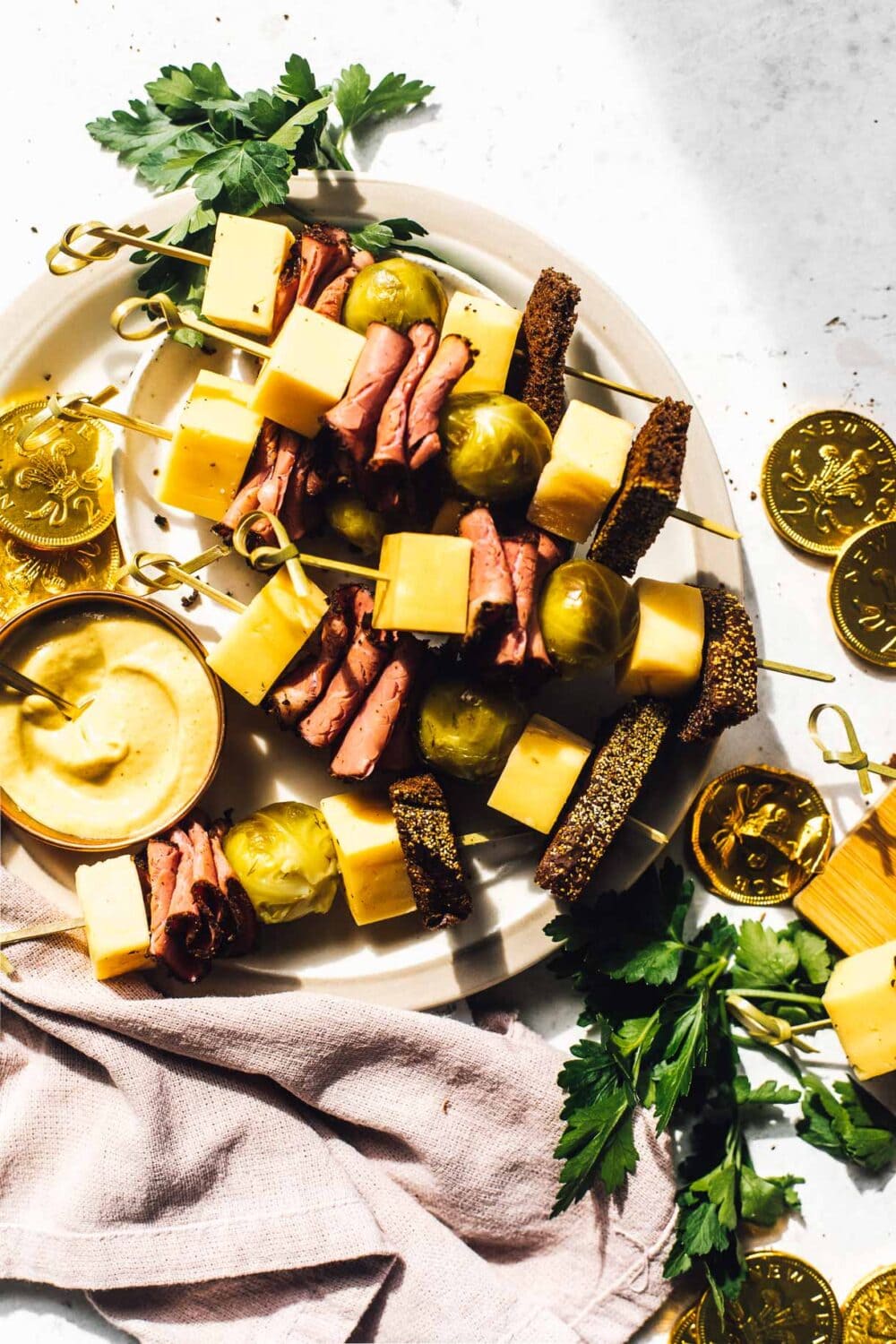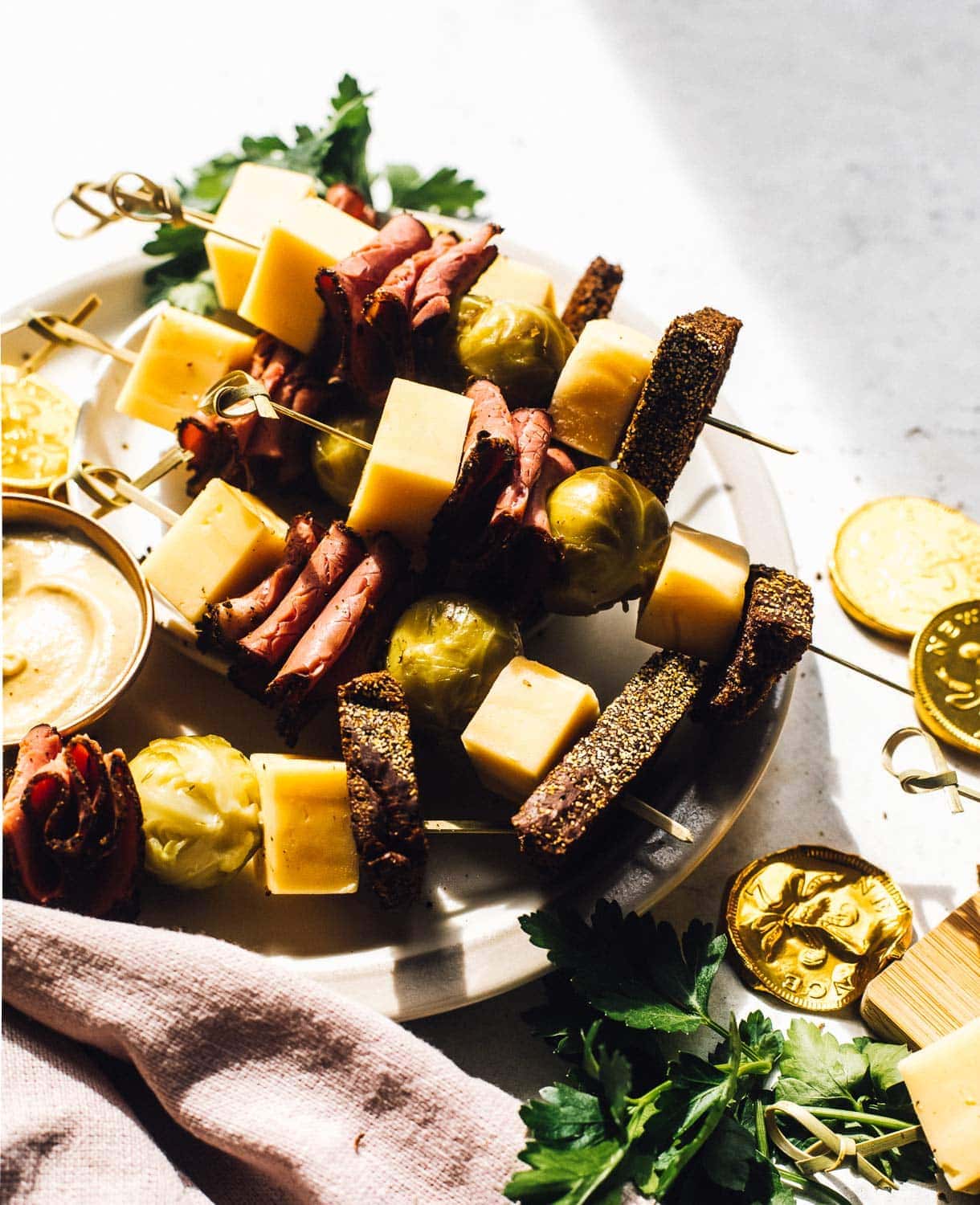 Dark rye or pumpernickel bread

8

ounces

of Irish Cheddar

havarti or gouda works great too, cut into 1/2 inch cubes

6

ounces

of pastrami or corned beef

Wooden skewers
Toast several bread slices and cut into small triangles or cubes, depending on how thick the bread is.

Thread skewers in this order: cheese, a slice of pastrami that you fold up, pickled brussels sprout, cheese, piece of bread.

Serve with dijon mustard!