Here's how to cut and segment a grapefruit in 3 easy steps! In a matter of minutes you'll have beautifully segmented slices of grapefruit ready to enjoy in salads, breakfast bowls and more. Let's do it.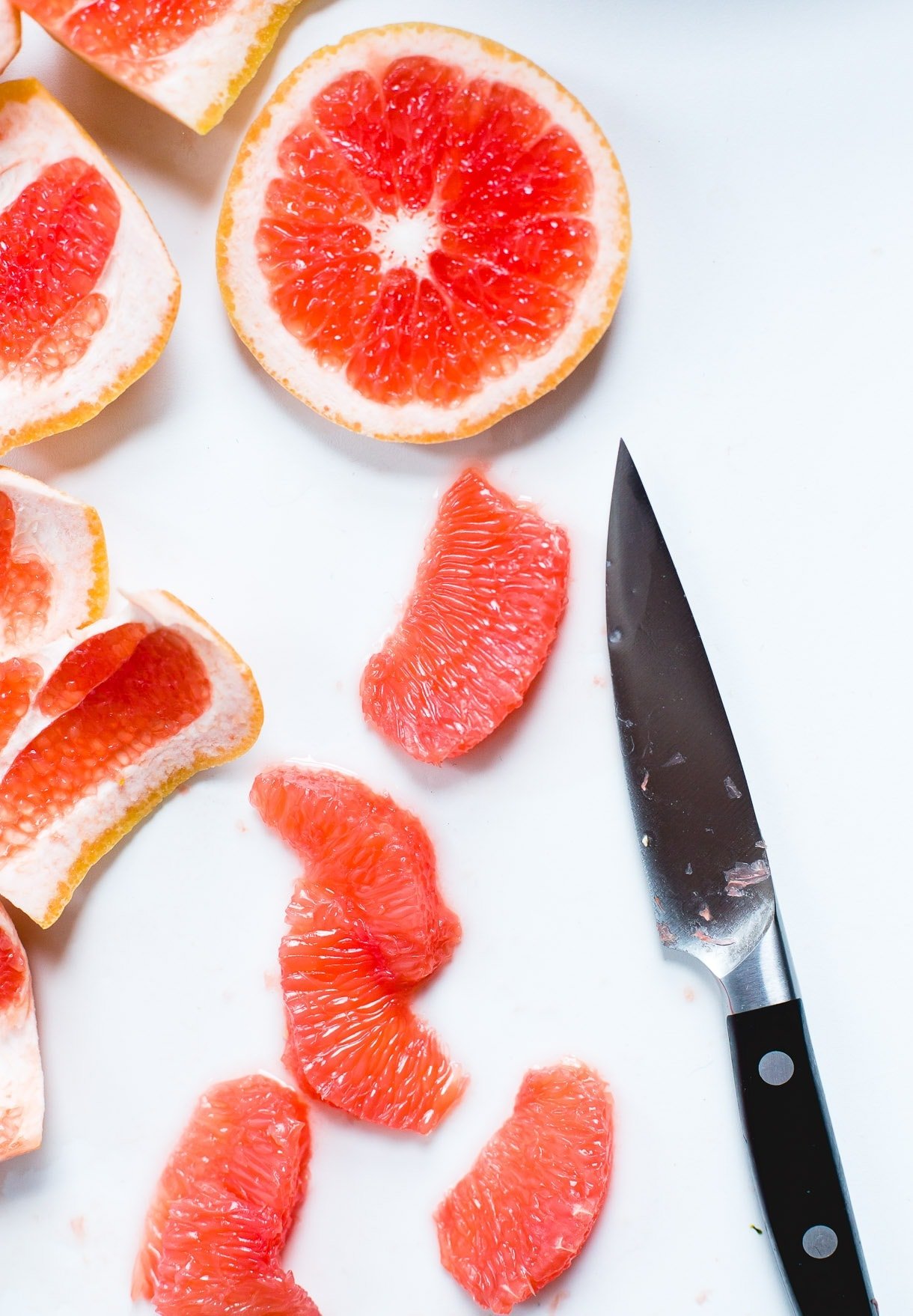 Grapefruit lifts my spirits in the depths of winter.
The vibrant color, juicy fruit, and intense aromatics lifts my mood as soon as I cut into one. Truly the best kind of zingy, tart, sweet flavor. And my favorite way to eat grapefruit is in this breakfast bowl recipe, and this Sparkling Fruit Salad.
After years of frustration, I figured out the best way to cut a grapefruit!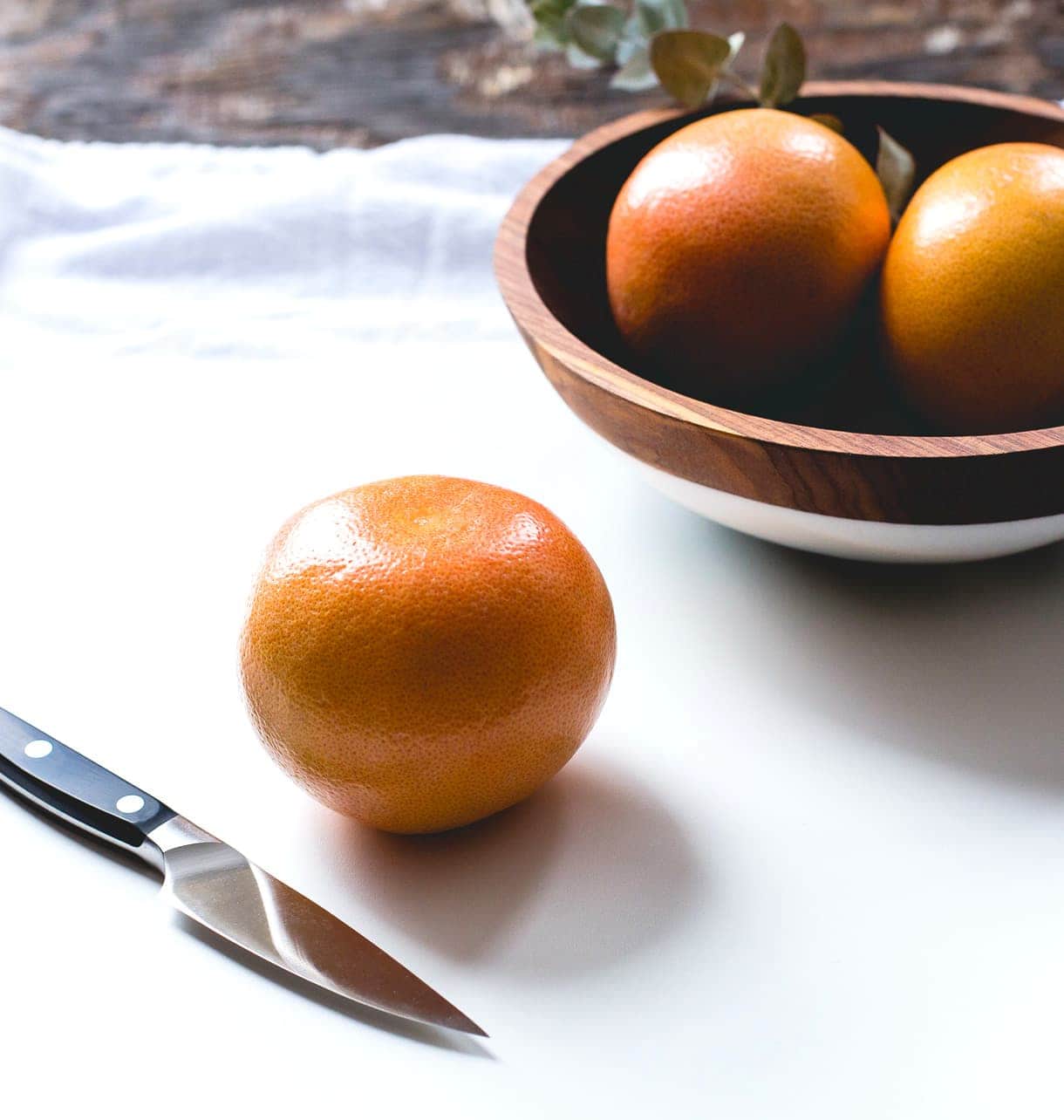 What kind of knife to use to cut a grapefruit:
You don't need a grapefruit spoon! You'll want a sharp pairing knife, like this Zwilling 4-inch version, which is my go-to for cutting grapefruits. You'll be able to peel the grapefruit and cut out the segments with it.
Done and done. You just mastered segmenting a grapefruit!
The slices are more attractive in anything you incorporate them into. And you look so fannncccy…. ;)
What to make with grapefruit peels: Juice!
Take the scraps and the now fruitless "shell" that held the grapefruit, and use a citrus press to get all of the juice out. This my friends is the best grapefruit juice you'll ever drink in your life.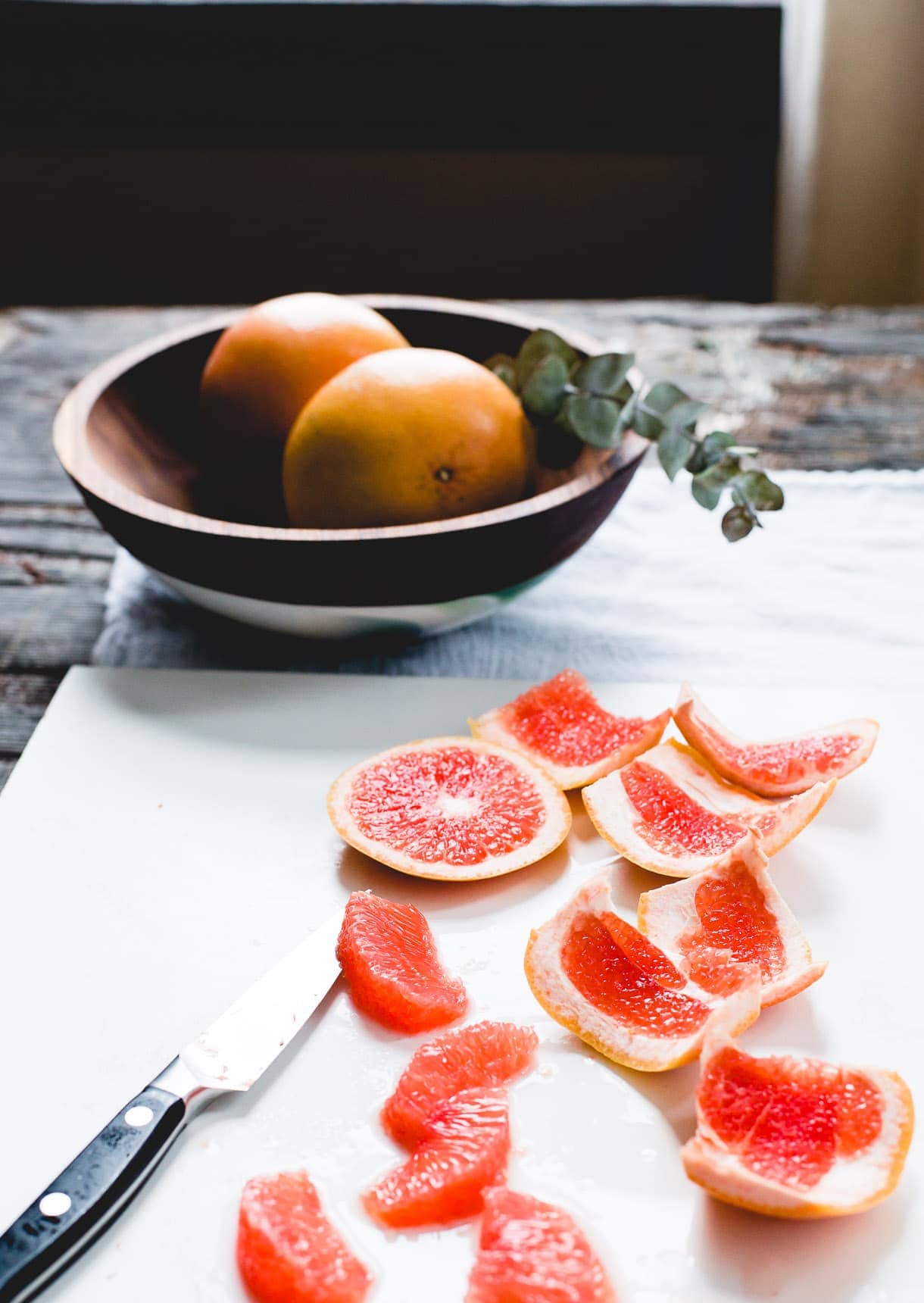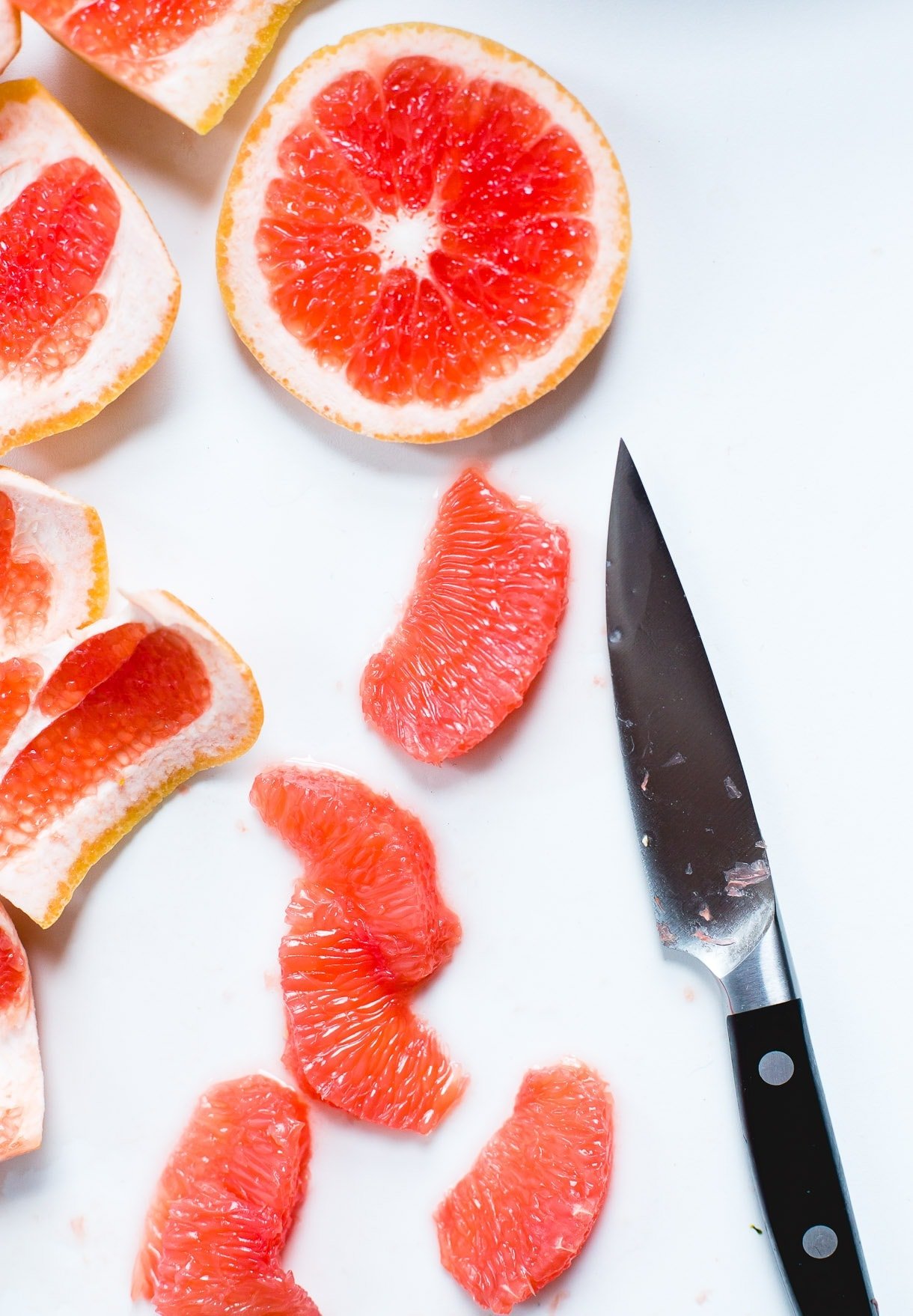 pairing knife

cutting board
Cut the the two "poles" off of the grapefruit. The top and bottom, not through the middle.

Now you have a flat base to work with. Using the sharpest knife you have, (my

pairing knife is my go to for this situation) cut off the peel in sections, allowing your knife to glide along the fruit, moving all the way around the grapefruit. Go back and cut off any remaining bits of pith.

The white pith of grapefruit is bitter, which is the white layer between the outer peel and the flesh of the fruit. By peeling the grapefruit using your knife, you'll get rid of all of this.

On to segmenting the grapefruit so you have nice little pieces! Glide your knife into one segment of the grapefruit as close to a membrane as possible, and make a slit on the other side of the membrane.

Now you've made a clean cut, and can loosen the segment of fruit with your knife, popping it out in one piece. (Think of this process like removing pages of a book, in between the covers.) Do this around the grapefruit and you'll have perfect segments.

Enjoy on top of a breakfast bowl or as is!