This cool and creamy dip is made with sauteed wild ramps, olive oil, and lemon zest. Ramps are available in early Spring, and have the most delicious garlicky, onion flavor. This is an elevated, Spring version of sour cream and onion dip that's so easy to make with just a few simple ingredients! Can be prepared 2 days ahead, which makes it a great appetizer.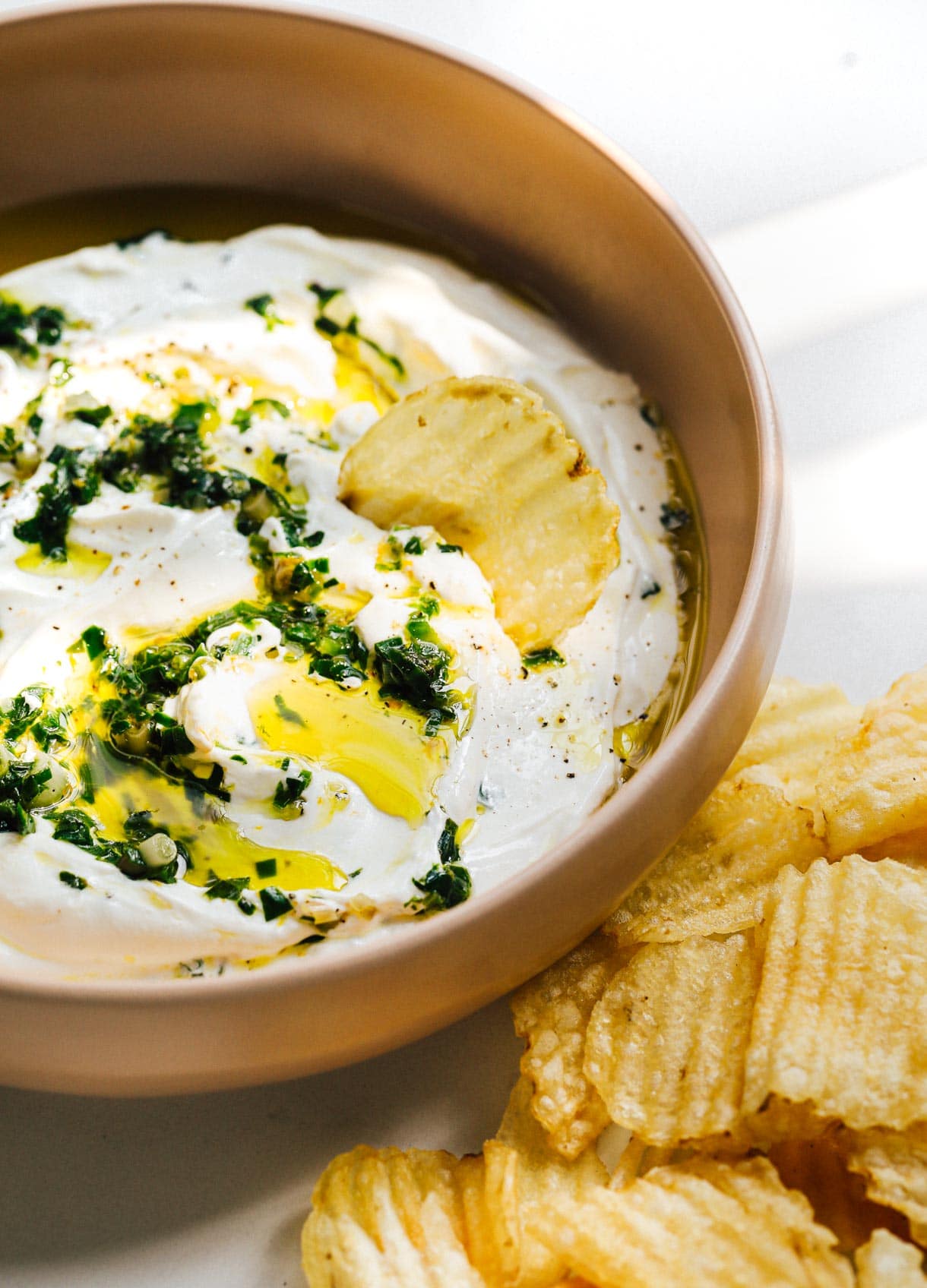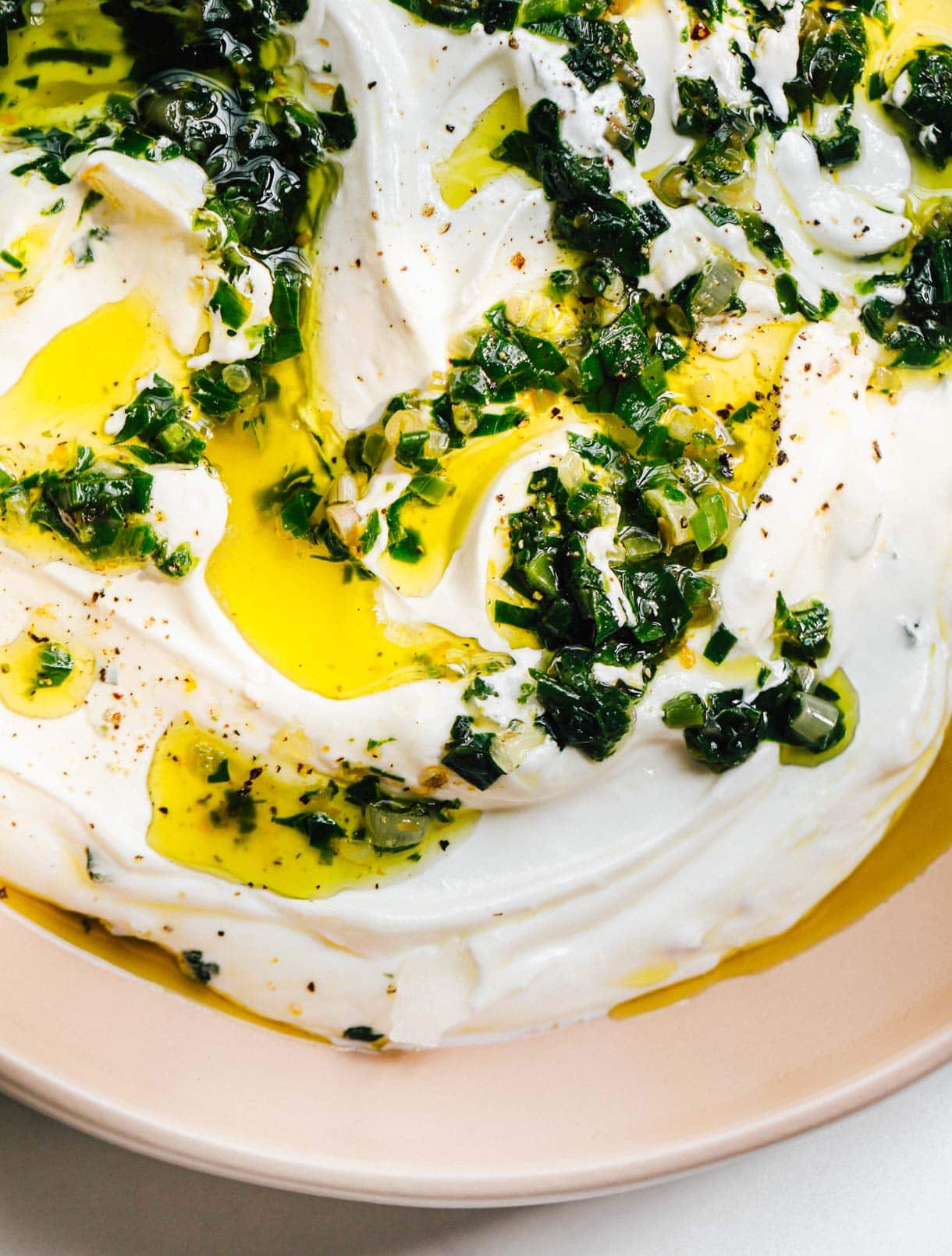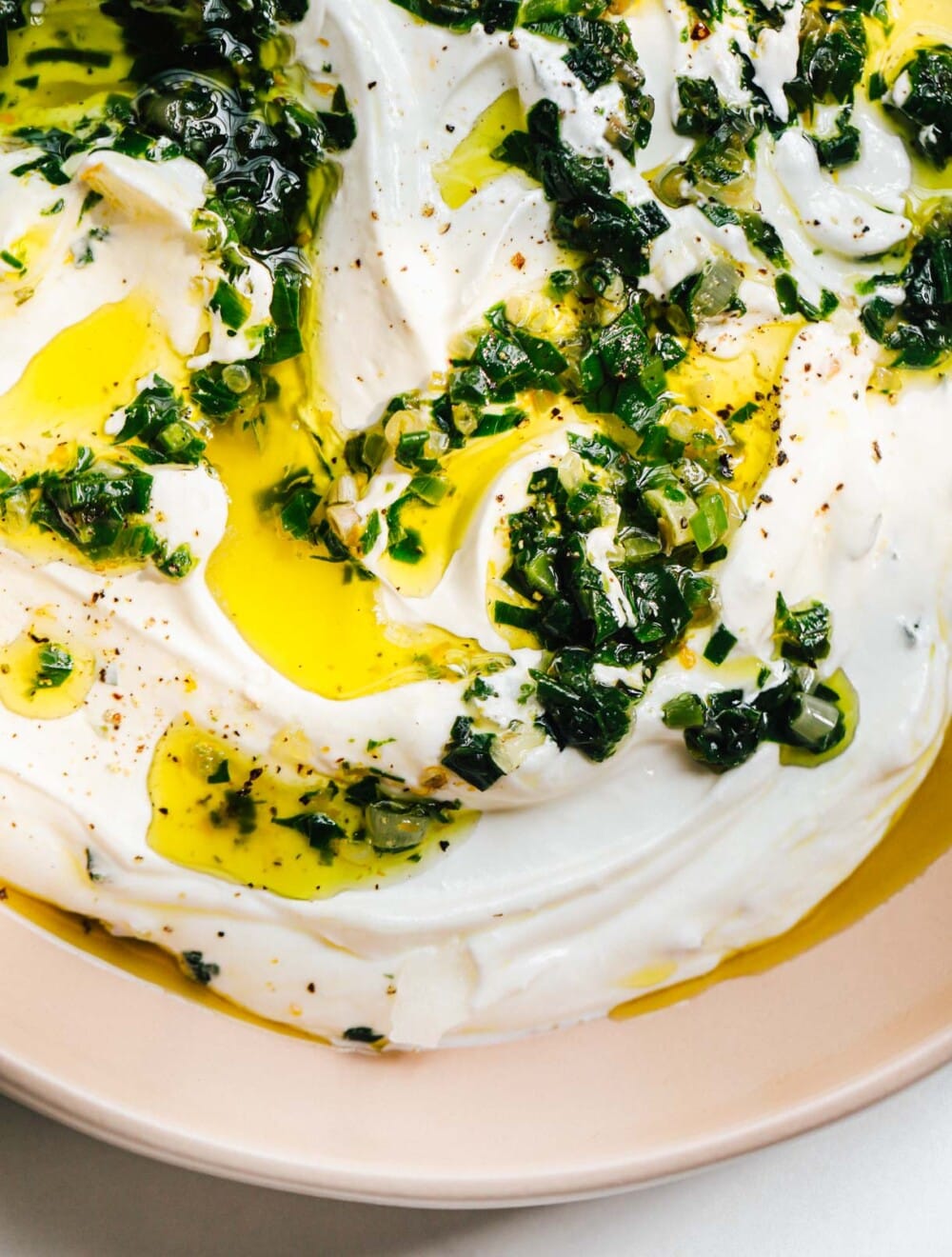 Salty, crunchy potato chips with sour cream and onion dip is my kryptonite.
It's what I'll go for first on the appetizer table, whether it be a tub of Top the Tater (a Midwest thing) or the kind made with Lipton Onion Soup Mix. It's just the best combination. I love to make different homemade versions for elevated snacking and with Spring in full bloom, wild ramps, with their garlicky, onion-y flavor were begging to join the dip party.
How to Make Sour Cream and Ramp Dip
This Sour Cream and Ramp Dip is inspired by an Alison Roman recipe in her cookbook, Nothing Fancy. She sautes green onions and red chili flakes in olive oil, then adds it to the top of labneh, which is a strained, thick yogurt.
I took that same concept with chopped ramps and lemon zest, sizzled in olive oil to bring out their wonderful garlic flavor. When cool, I stirred 2/3 of that into smooth, rich sour cream which is brightened with fresh lemon juice, then topped it with the remaining ramp mixture. It's so good!
Ingredients for Sour Cream and Ramp Dip:
Full fat sour cream
Ramps (or could sub green onions)
Olive oil
Lemon juice and zest
Salt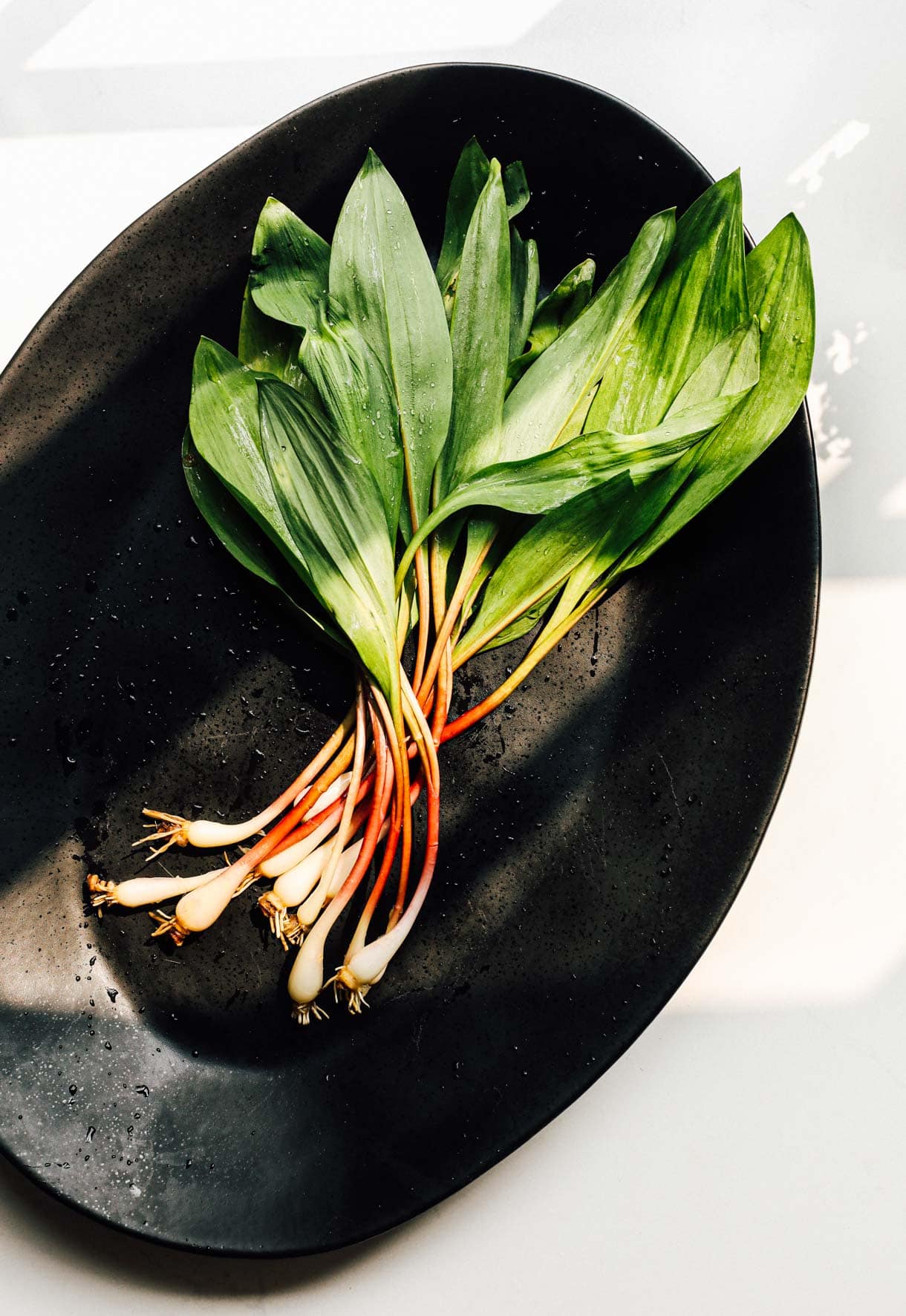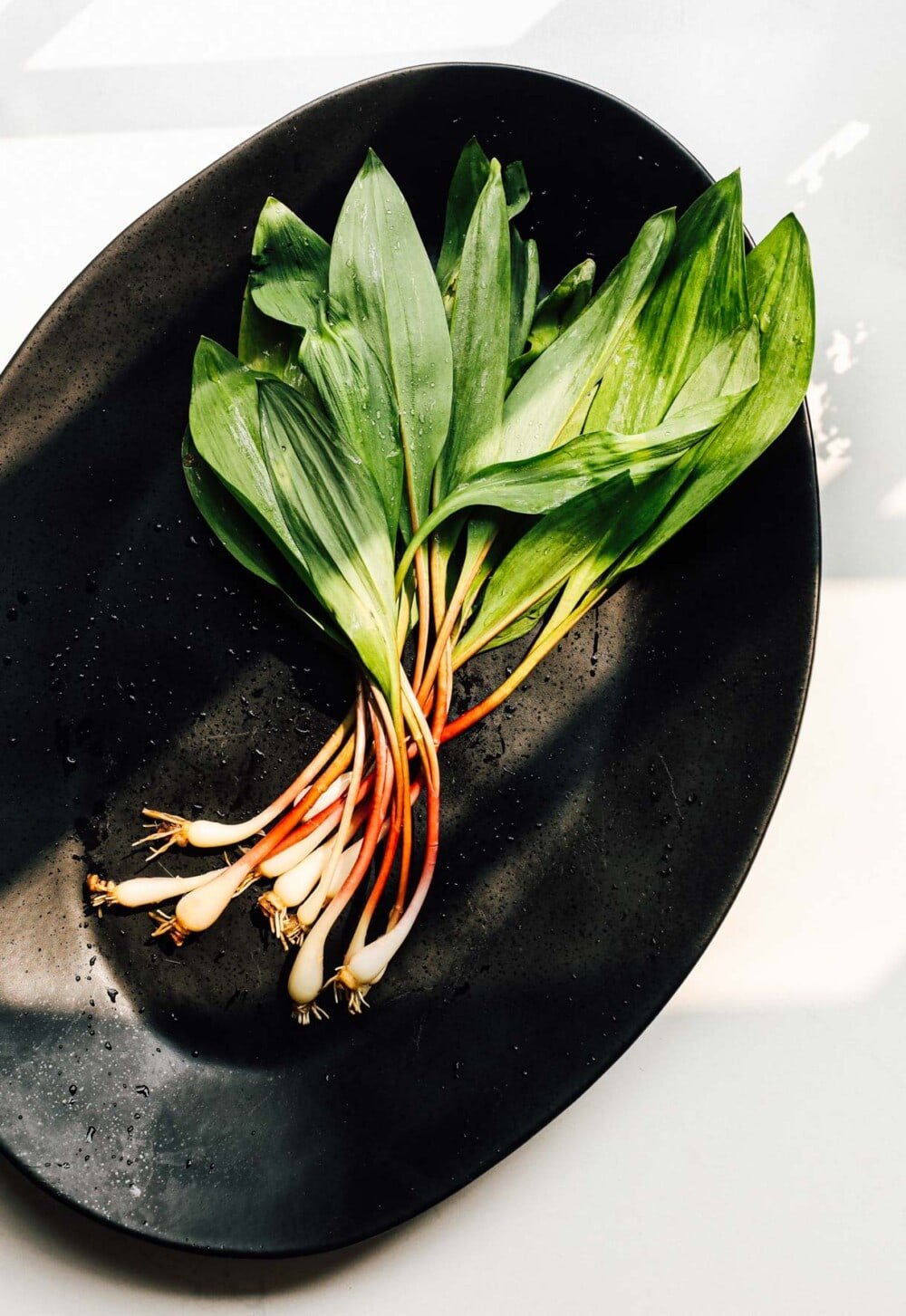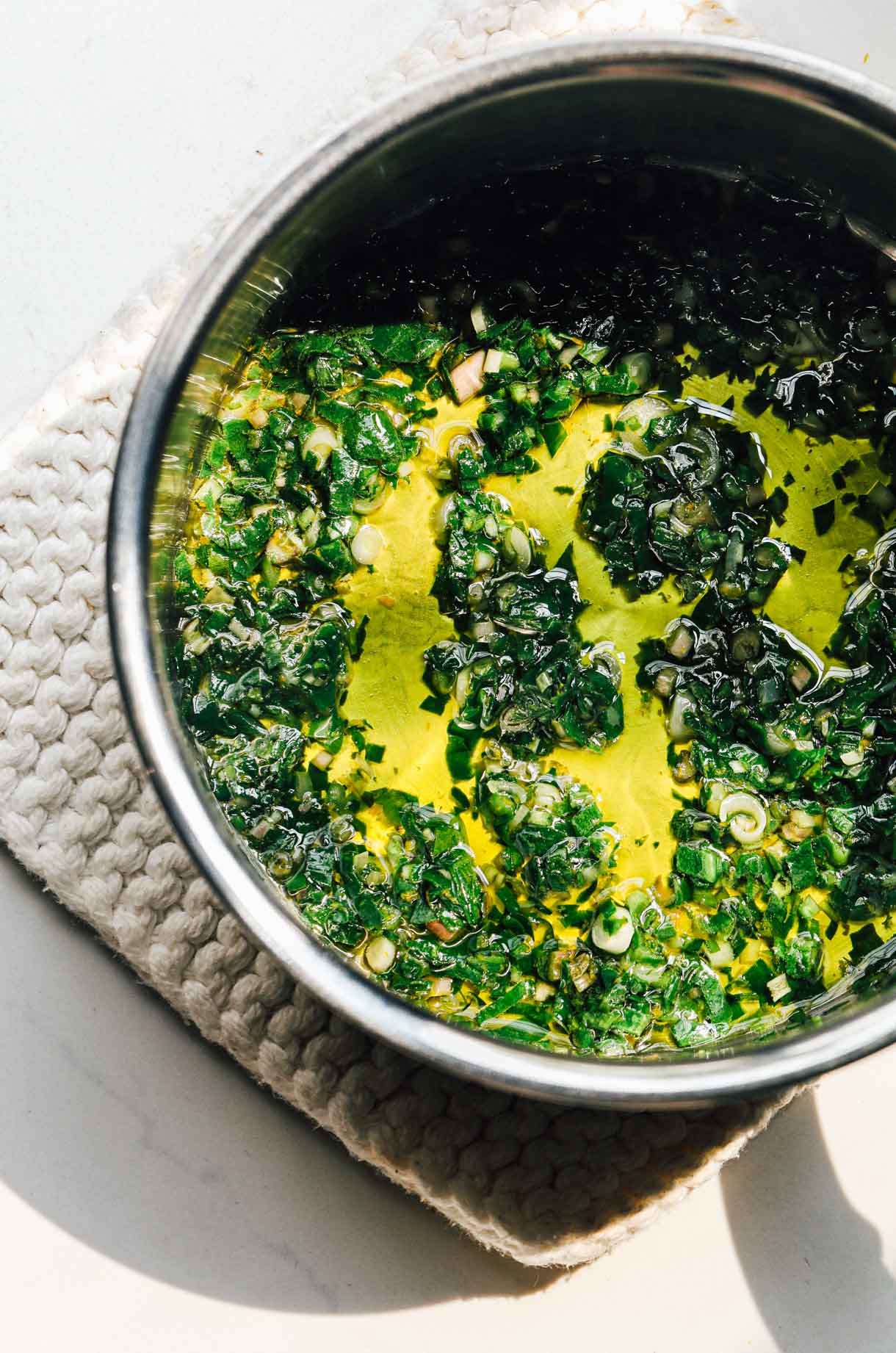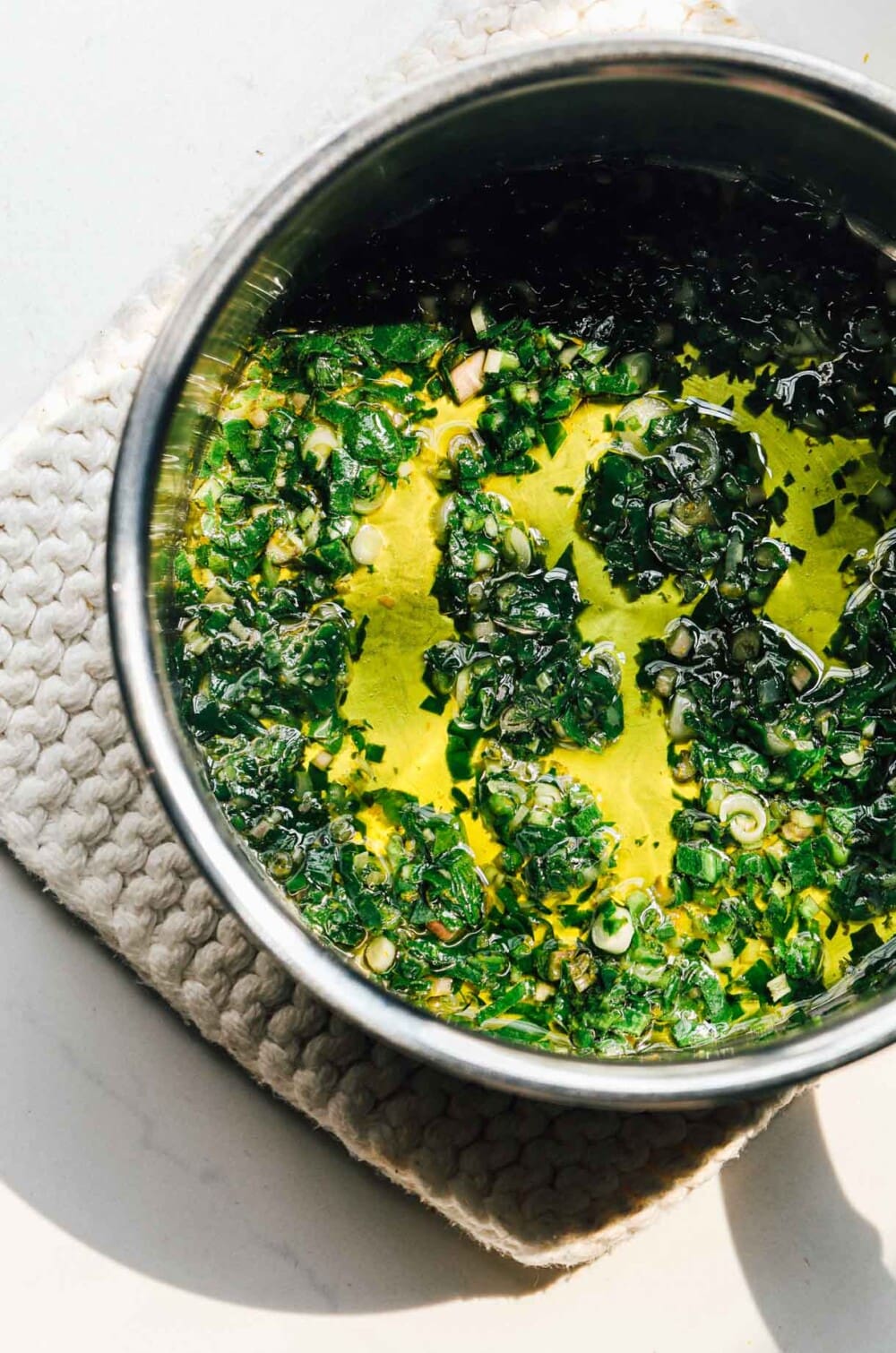 What do ramps look and taste like?
I discovered ramps, also known as wild leeks, shortly after seeing them at the farmers market many years ago. Part of what makes them so special is that they are foraged and wild, which makes their short season a draw. So don't sleep on all the recipes for ramps!
Their leaves are shaped much like that of tulips, soft and delicate to the touch.
Their bulb (which grows from the root) as a gorgeous light pink, turning to white as they stretched to the leaves, a natural ombre effect.
And the aromatics…. they smell like sweet, pungent garlic that you just began to sauté in a hot pan.
Ramps have a fresh perfume that lingers when you cut into them, and a gentle garlic/onion flavor when softly cooked. They bring freshness and beautiful color to any dish, subtly sweeter than their spring onion and leek cousins.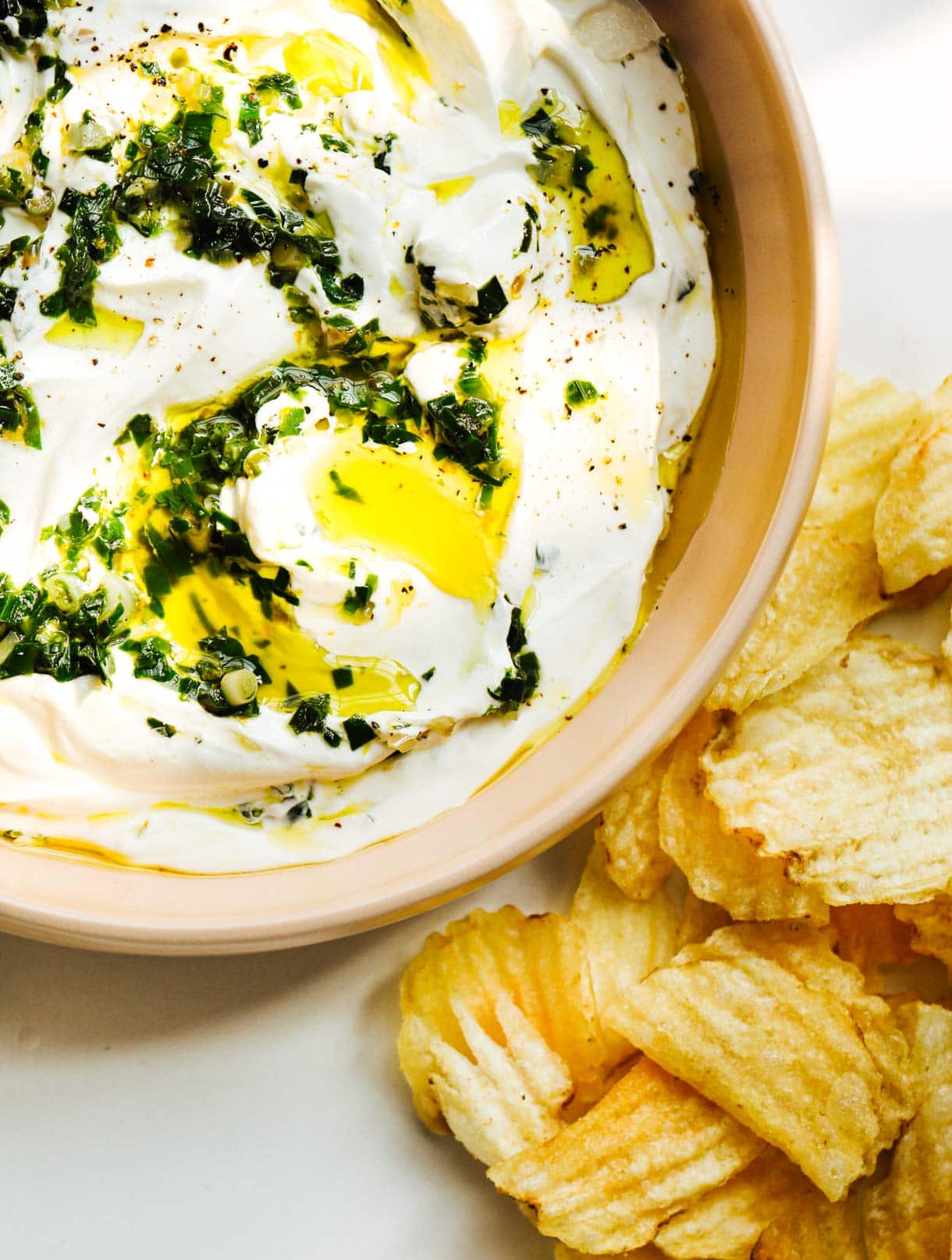 More Dip Recipes: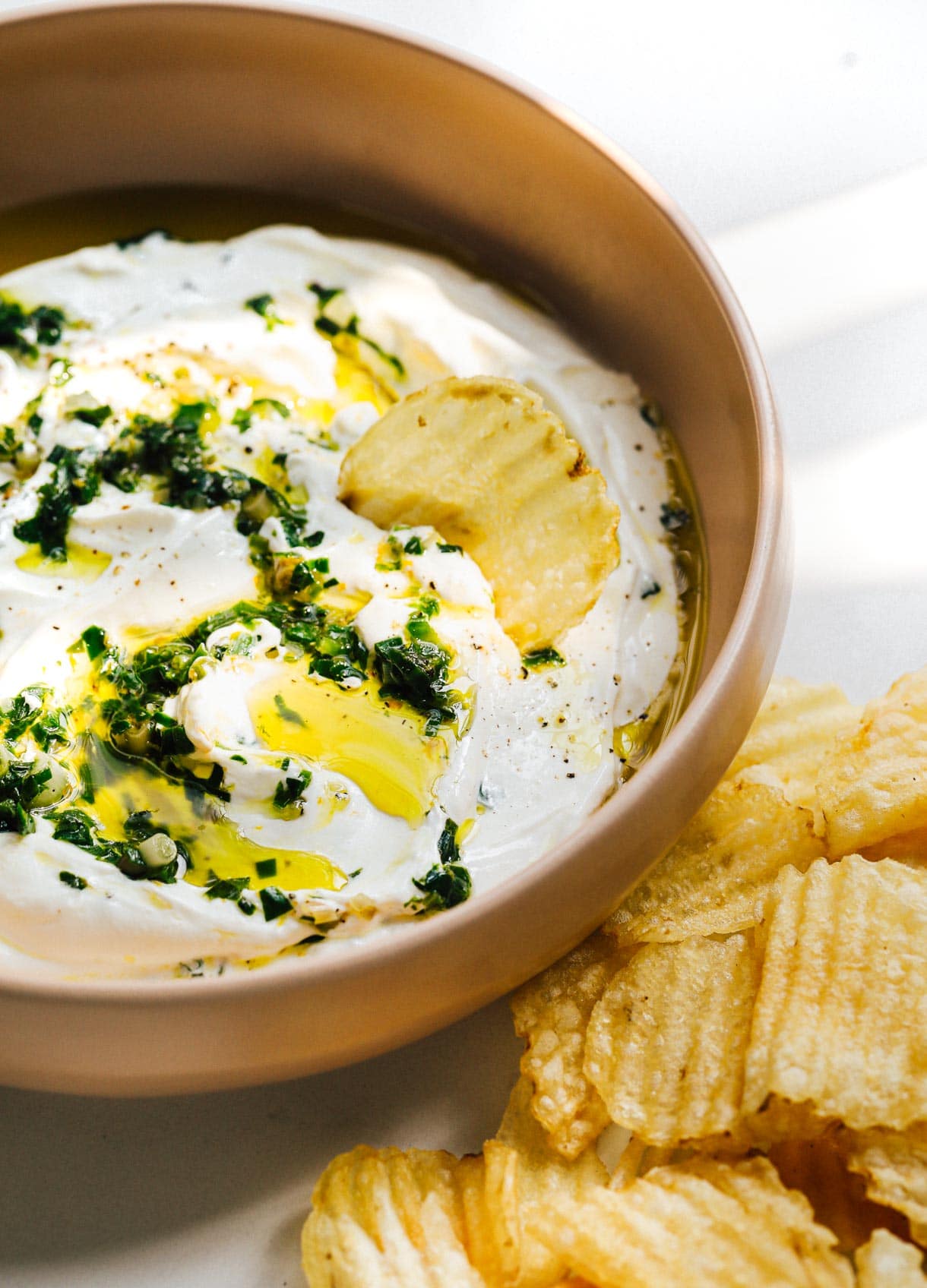 Heat the olive oil, ramps, lemon zest and 1/2 teaspoon salt, in a small pot over medium-low heat. Cook, stirring occasionally, until the ramps are lightly bubbling and turning softer. This takes about 3-4 minutes. Remove from heat and stir in the black pepper. Let cool for about 15 minutes.

Combine the sour cream, 1/4 teaspoon salt, and lemon juice in a medium bowl. Stir in 2/3 of the ramp mixture.

Spoon into a bowl for serving, and top with the remaining ramp mixture. Refrigerate for 30 minutes, ideally, for flavors to marinate.