On Tuesday evening I had one of the most humbling, grounding experiences I will remember forever. Around 5:00 Brian and I hopped in the car to make the drive down River Road to Stockholm, Wisconsin whose population sign reads 66 as you approach. We turned onto County Road J and wound our way through the fields to the gravel road that would lead us to the iconic A to Z Pizza Farm.
My first breath of fresh country air was like a drug….I felt my worries, my stress, my judgements leave me and relaxation flow through my blood. It's no wonder why people drive a hundred miles to get here. The sounds of horse hooves hitting the ground, a girl playing the fiddle, birds chirping, and laughter among friends rang in my ears. We found Jen and Sawyer admiring the beautiful stallions while Scott was finding a spot for us to occupy amongst the many blankets and tables covering the area. Here is a glimpse of the night that doesn't need many words to explain.
It was a time to nourish our bodies and our souls……..
It was a time to appreciate the work of people who follow their hearts, who embrace community, to provide for us not because they have to but because they live to…………..
It was a time to be with friends who I am so fortunate to have had come into my life just one year ago…..
It was a time to enjoy a perfectly chilled Austrian rose'………………
It was a time to make a "Wine Treehouse" in the notch of the building built just like a treehouse, with no screws or bolts – just wood and manpower………
It was a time to listen to others make music while sipping boxed wine and put thoughts of the 1960's when peace and love were the hippie anthem…….
It was a time to enjoy the woodfired pizza covered in fresh vegetables that grow from the beautiful earth we call home………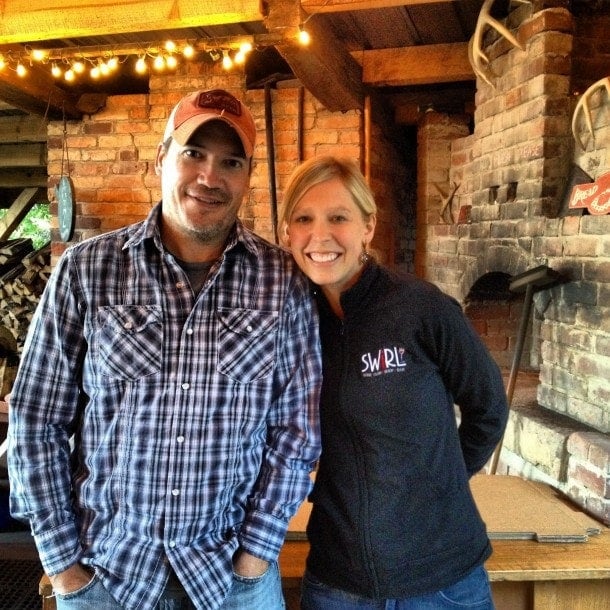 It was a time to, as Crosby, Stills, and Nash once sang "love the one you're with"……….

Slow down. Live. Breathe. Just Be.