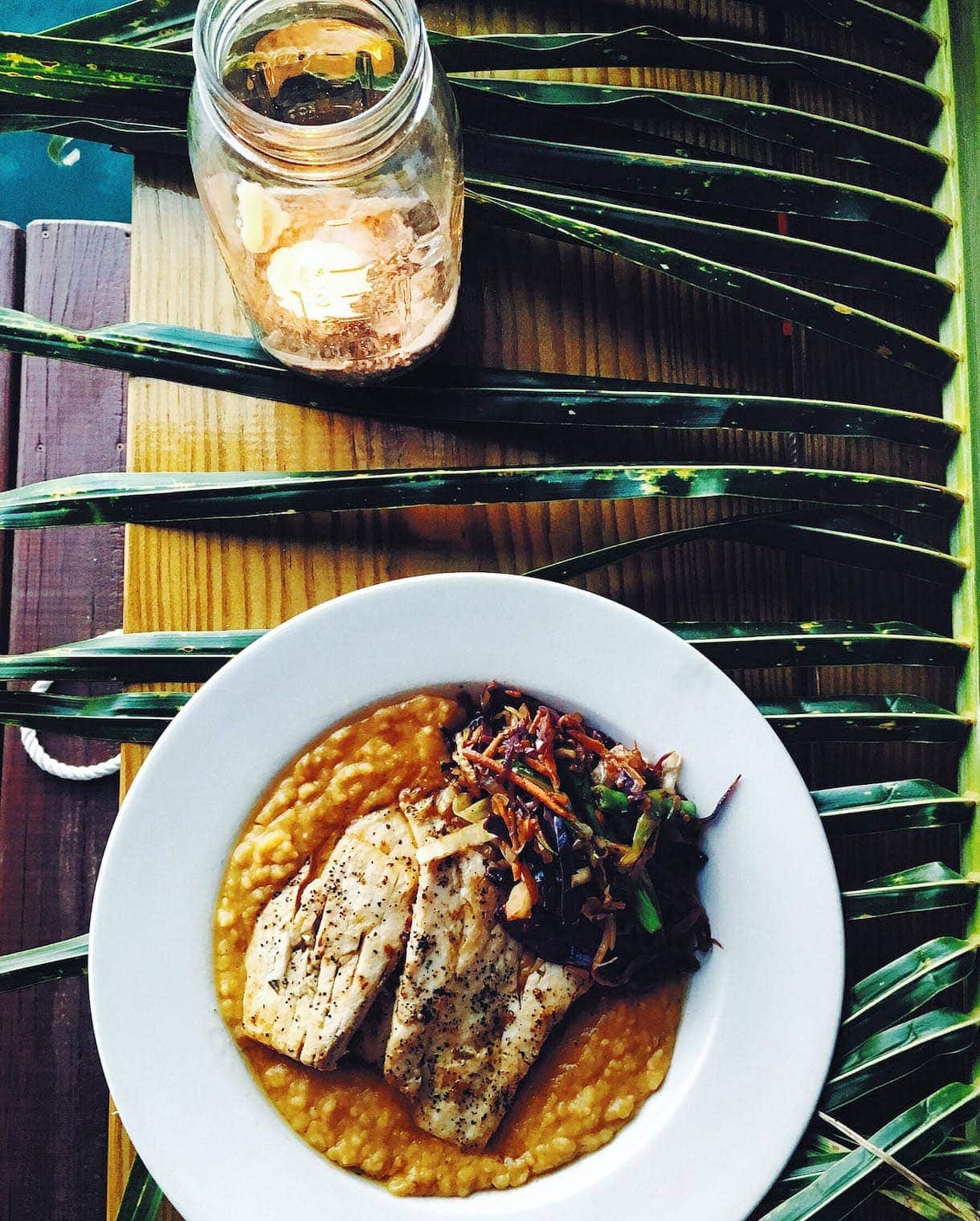 A great vacation in Placencia, Belize
There were so many things that made me fall in love with the village of Placencia – a vibrant, yet somewhat hidden gem situated at the bottom of this 16 mile long peninsula in southern Belize. From dockside dinners of fresh jackfish (above), beautiful morning rains, the hot afternoon sun, the cultural diversity, a tiny gelato stand we couldn't stay away from, making chocolate by hand at a Mayan family chocolate company, and more. It was 10 days well spent.
There's so much I could share with you, so here is my guide to Placencia in terms of where to stay, the food, things to do, and the culture. Hopefully it gives you a grasp of our adventure, and I say without hesitation that you should book a trip to this beautiful place.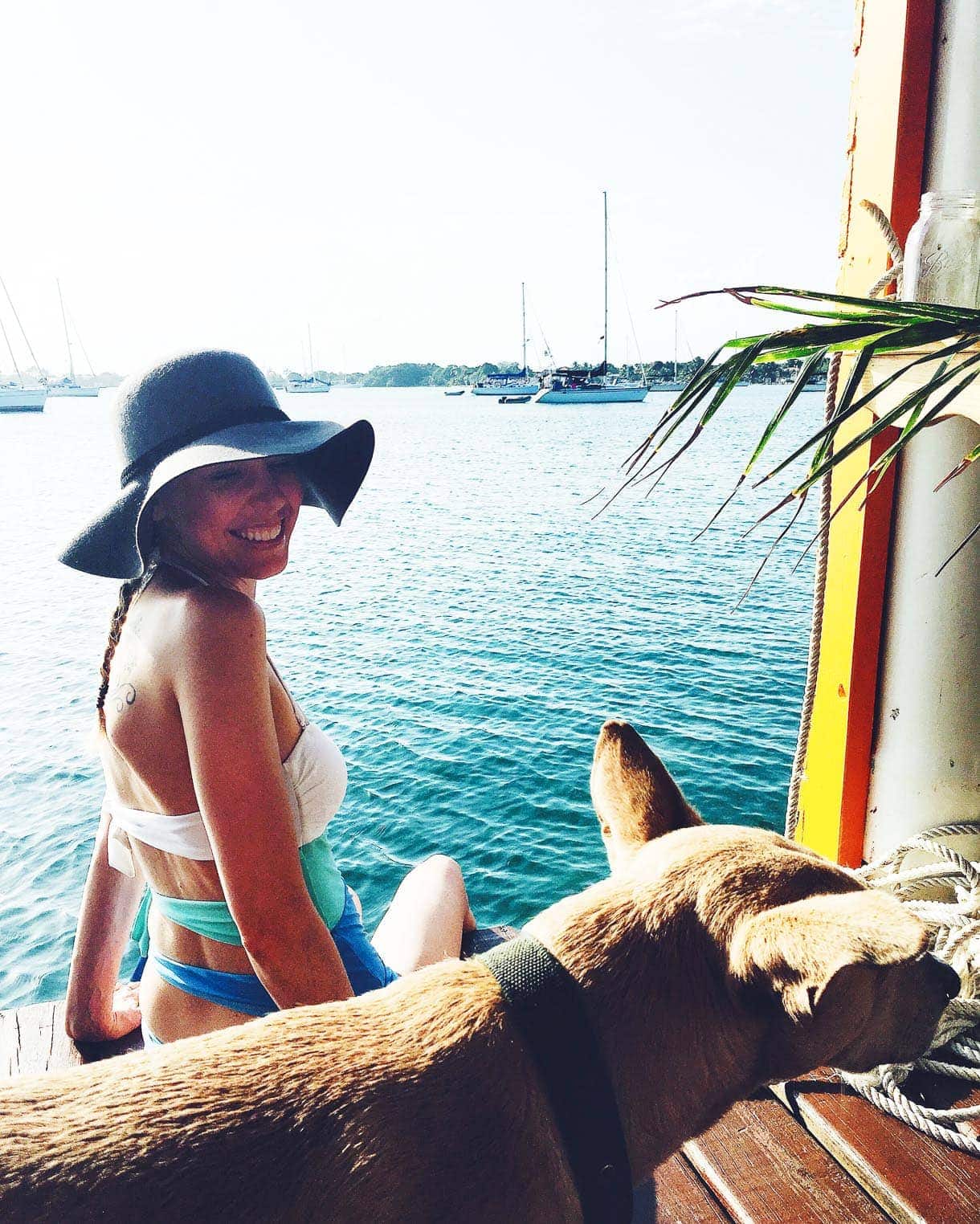 Where to stay in Placencia:
As I travel more, renting a house through Air BnB has worked out great for us. There is a lot of flexibility in finding your price range, the location you want to be at, and because they are personally owned, always well kept/furnished. It is much more affordable than when we went to Oahu and Maui.
It was really easy communicating with the property owner before we arrived to make sure it was a good fit. It was beautiful you guys! I dream of having that much open space, and the bright modern feel was just our style. The little pool and cabana was ours too, which made for perfect afternoons reading and relaxing.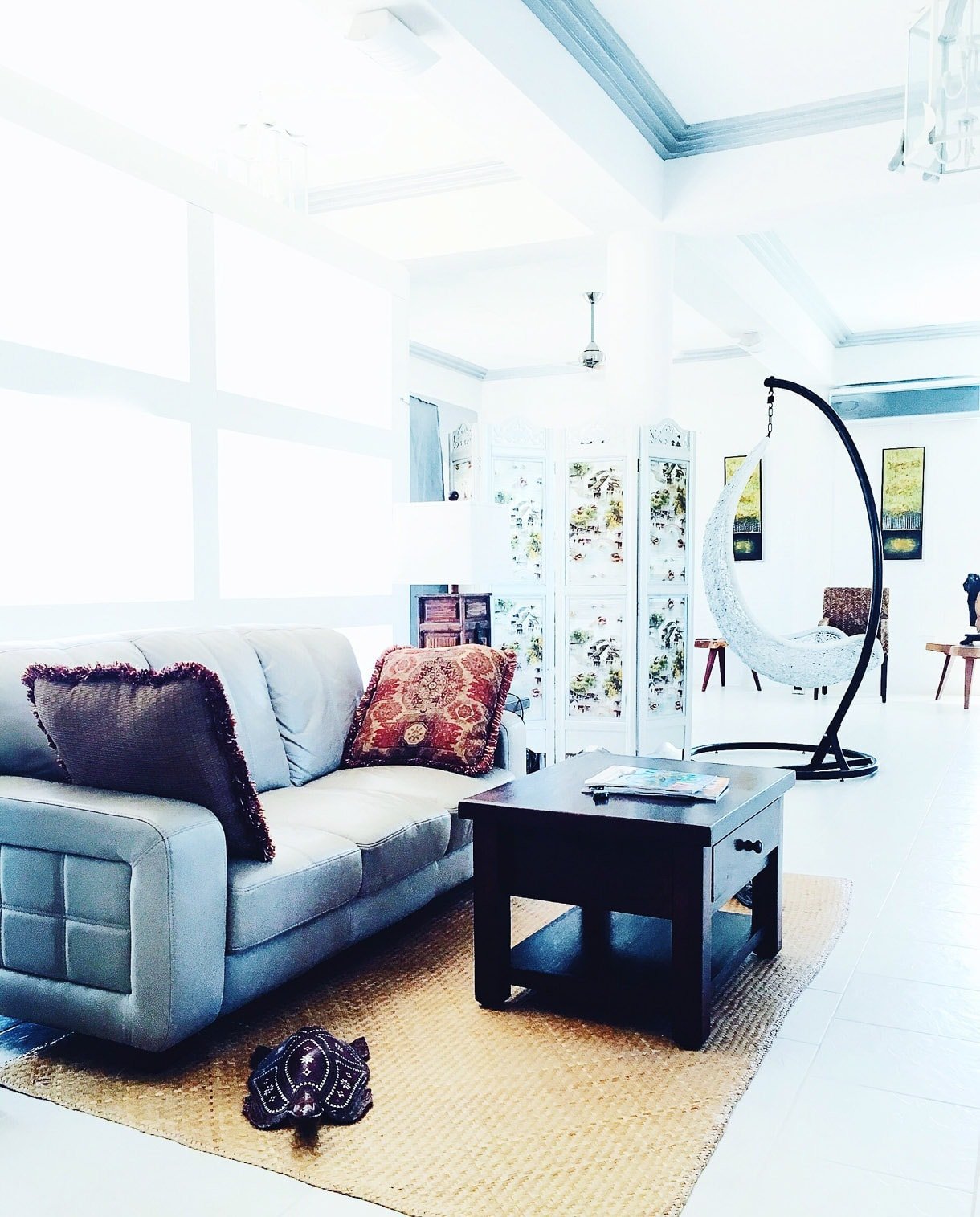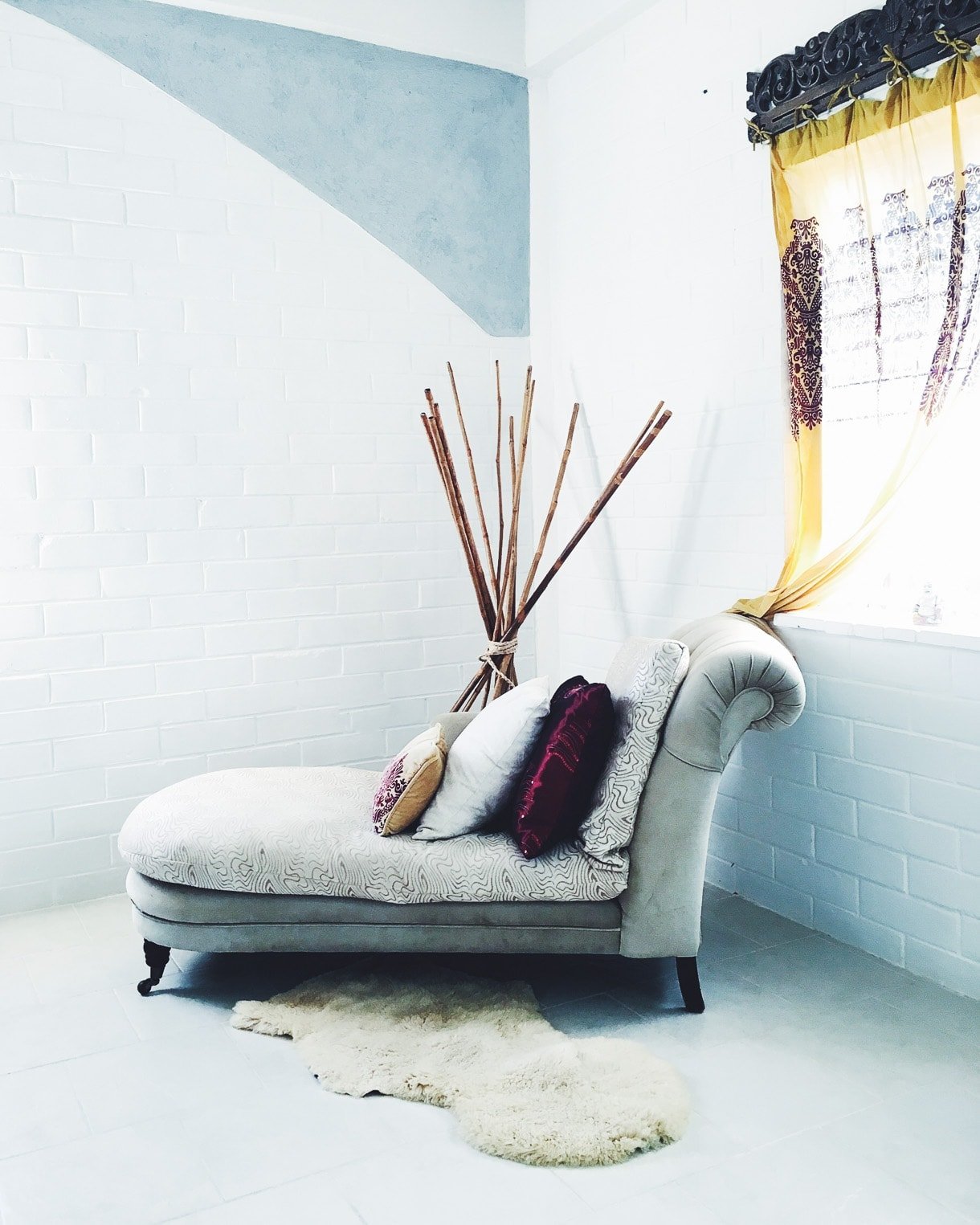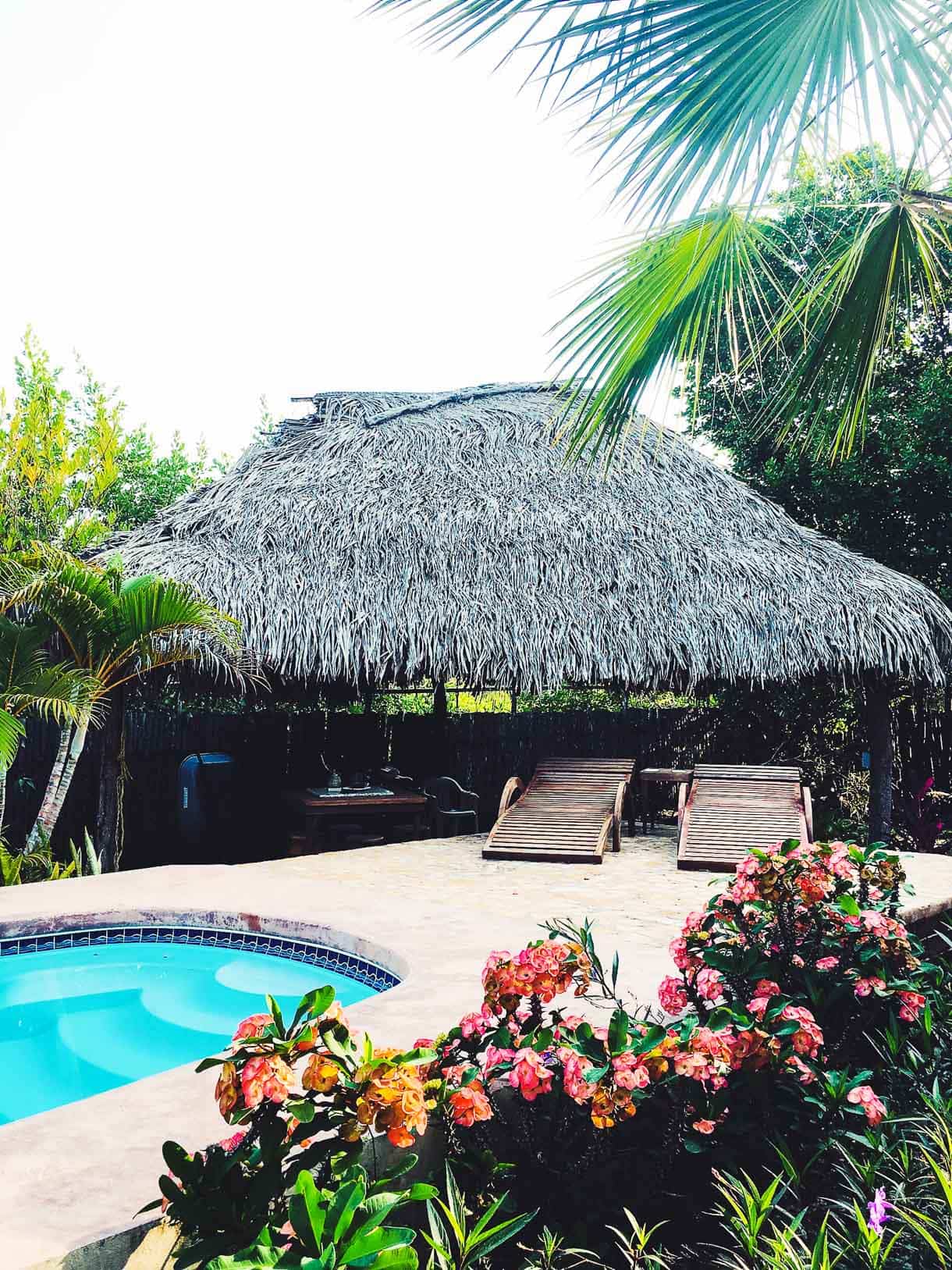 Getting around Placenica
The house was a 5 minute drive from the heart of the village, and although we couldn't walk to anything, I really liked that we had a little privacy and were away from the nightlife noise. We took a taxi ride to/from the village each day, which was super affordable at $10. You'll see golf carts buzzing around the road, which I do not suggest because the the roads are so narrow, and they cost $350 to rent for a week. (Side note, I might just move down there and sell golf carts….)
What to Do in Placencia:
What I love about Placencia is that it's not nearly as busy as anywhere we've gone in Mexico or San Pedro & Caye Caulker which Brian has been to. The town is small, yet alive, with plenty of places to eat and all the necessities. You can snorkel, scuba dive, visit the rainforest, seeing the Mayan ruins, go deep sea fishing, or drink rum punch and sun-bathe for hours.
Be sure to spend a day at Maya Beach, the nicest of them all on the peninsula, and make an afternoon of it at Maya Beach Bistro. Great food, the best wine list you'll see, and a swim-up pool that you can use. And there's happy hour. We walked the entire length of the beach, which was beautiful, and also how this picture came to be, right after I chased after a coconut that had dropped, and found a man to whack it open with a machete. It was my first taste of fresh coconut water, and wow – barely sweet and so refreshing, just amazing.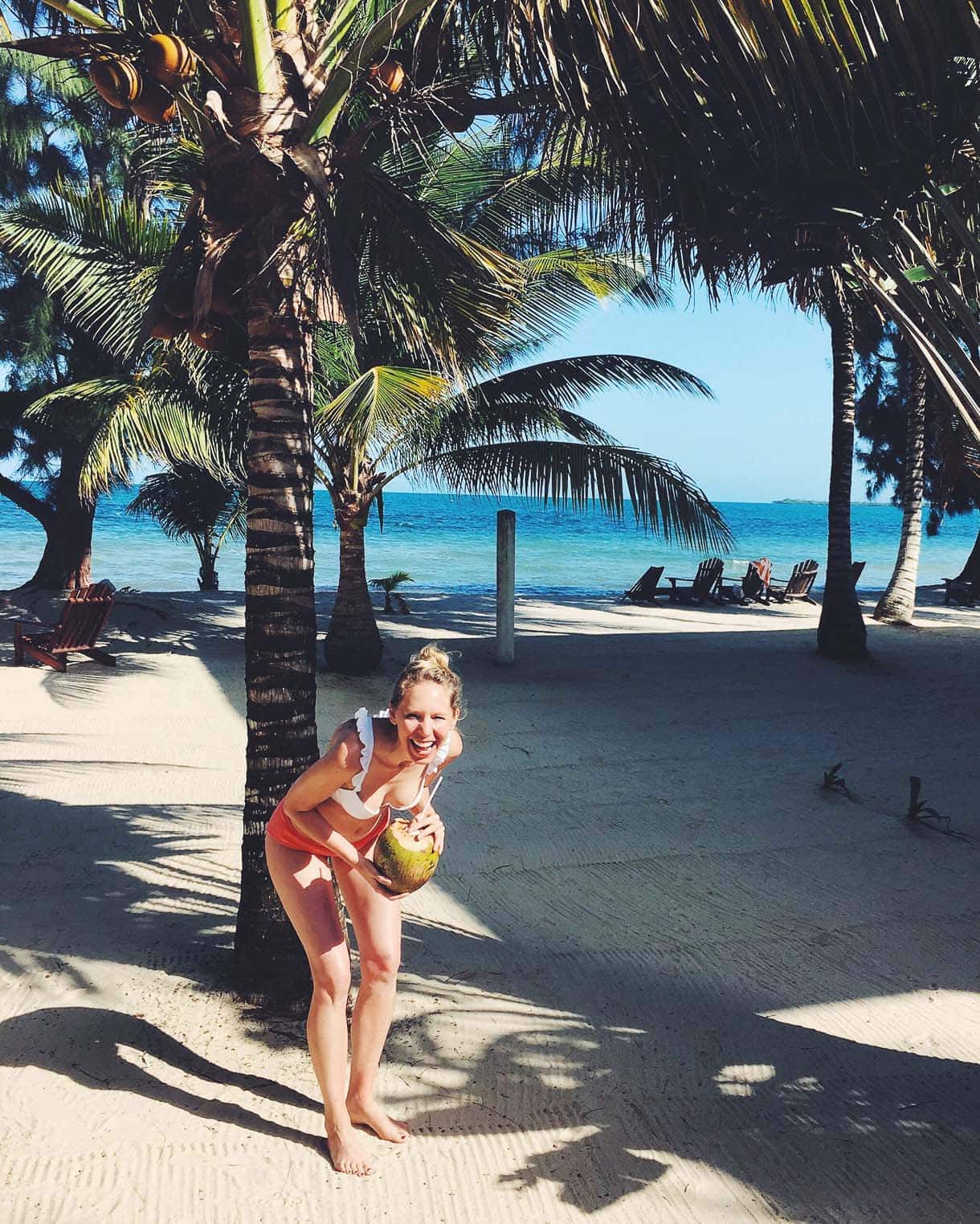 Chocolate Tours in Placencia
If you enjoy food or culture, setting up tours with Taste Belize is the way to go. Run soley by Lyra Spang, who grew up here on a cacao farm and has gotten her PhD in anthropology along the way. Her knowledge is extensive, and she gives you have an authentic experience that is above and beyond the many other tours you will see touted. I set up a day comprised of going to Ixcacao Chocolate and a spice farm.
Both visits were great, but making chocolate from bean to bar, with my own hands, was an experience I will never forget. It was as chocolate should be, without preservatives or artificial junk. As someone who sees the beauty in real food, the growing, the process, the end result – it came full circle. You can watch a short video here to see me in action making it.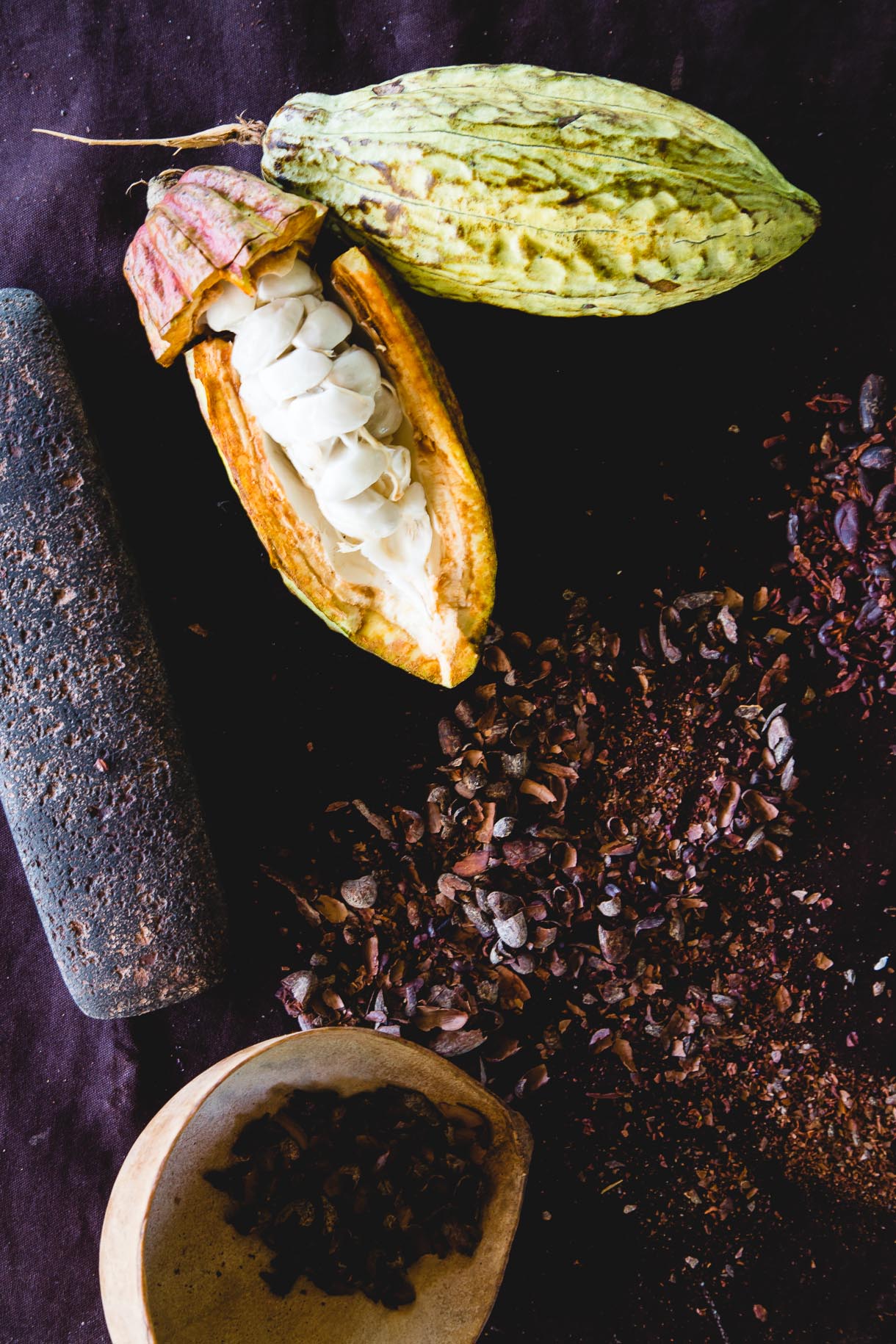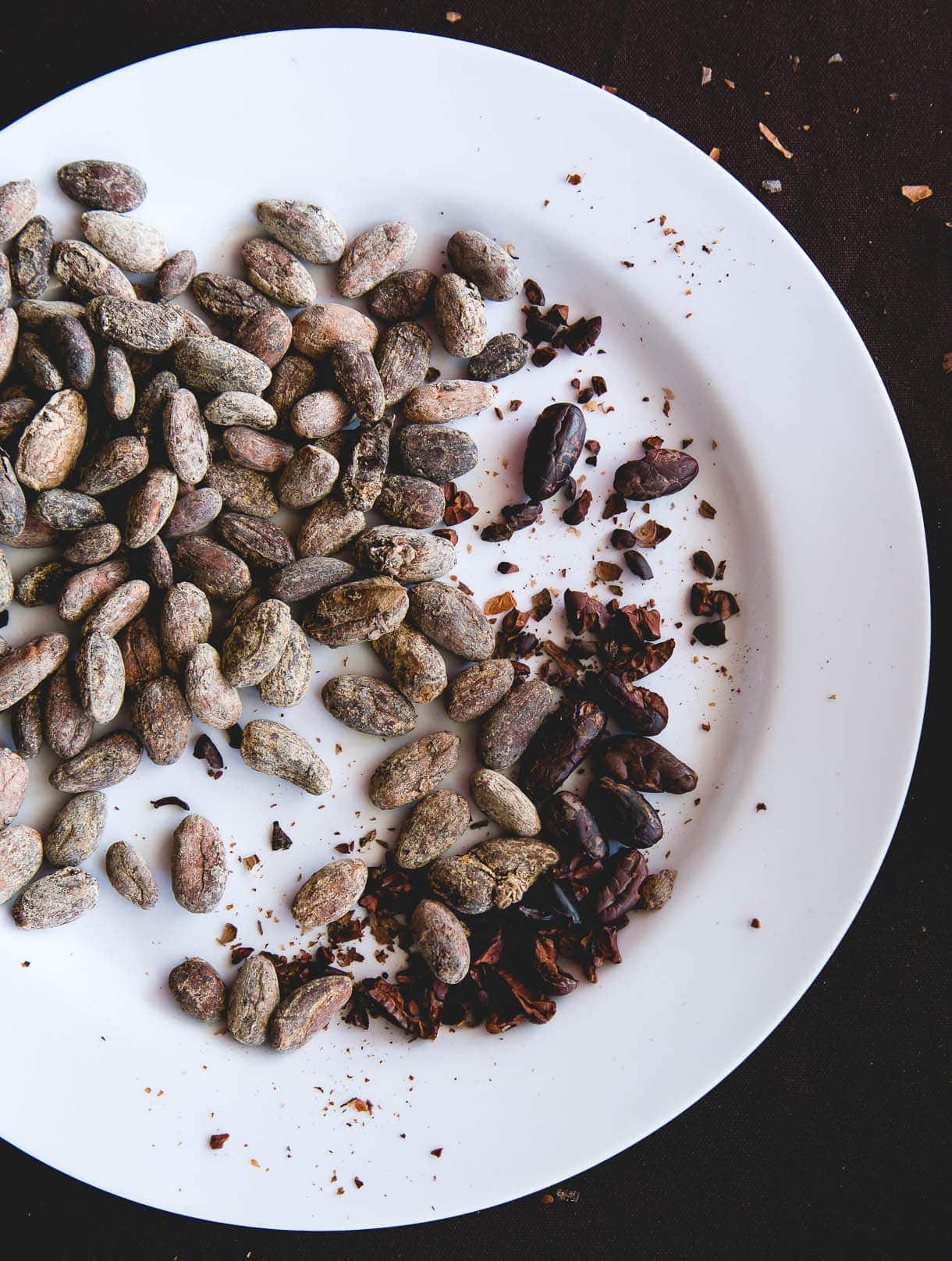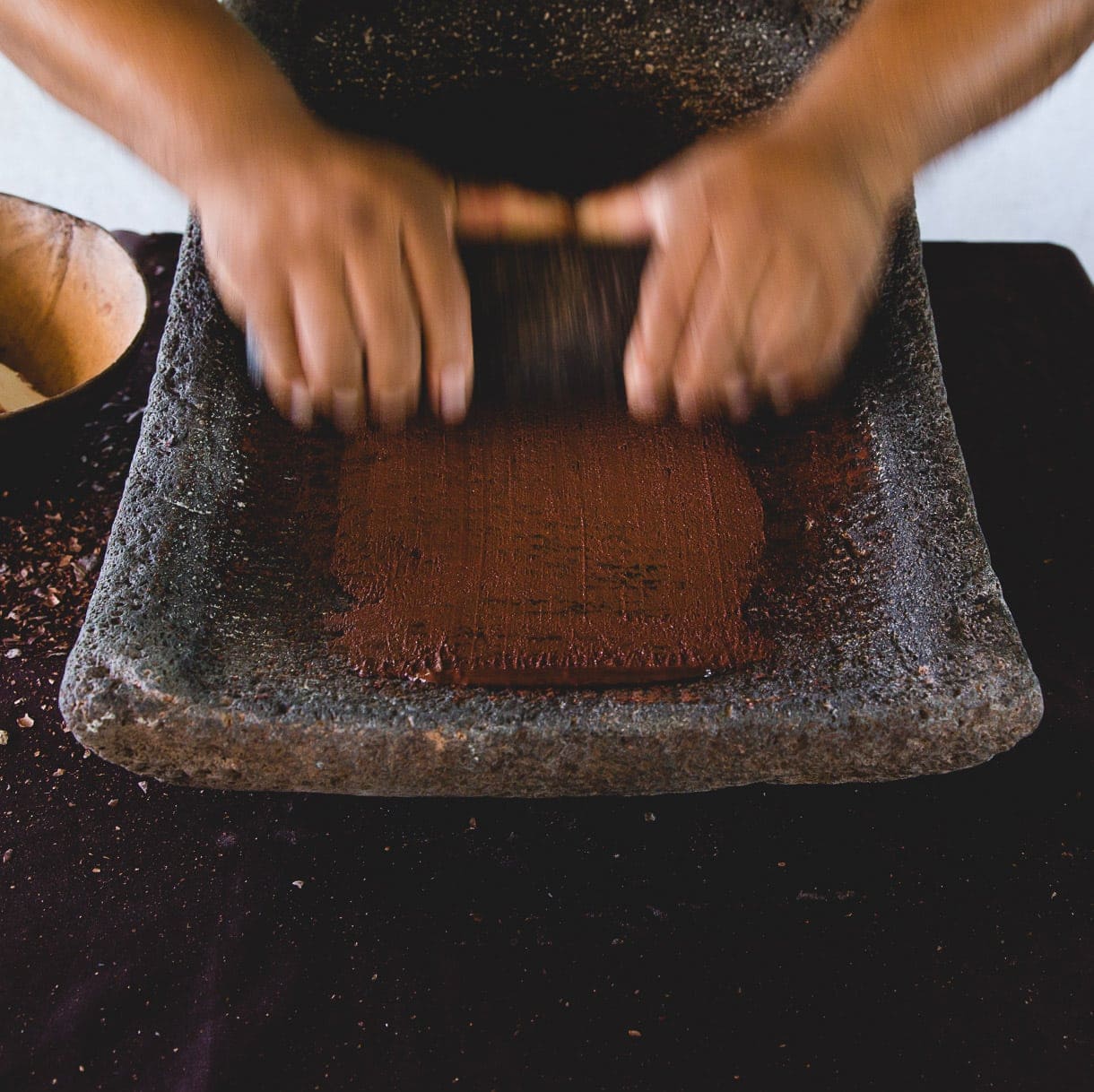 Visiting the Spice Farm in Toledo, Belize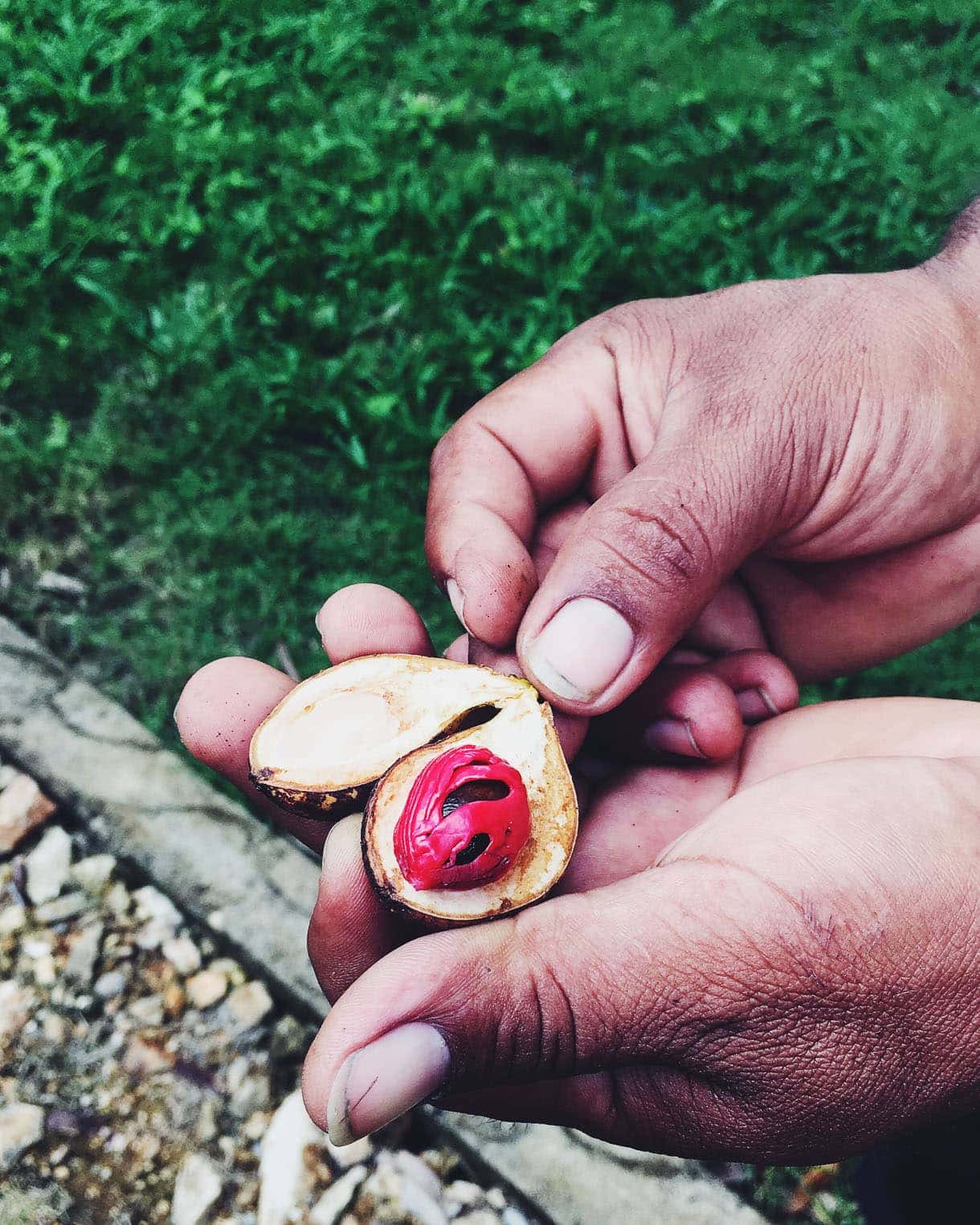 Lyra also took us to the spice farm where we were able to see many native plants growing. Lucky for us, there was one nutmeg ready to picked! It grows inside two shells, and the red one is actually mace, a spice often used in Indian cooking.
Peppercorns are green when picked, then as they dry they turn black like we are used to using in the kitchen. At the green stage, they are super spicy, almost like cayenne pepper.
Did you know that culinary cinnamon is the bark of a cinnamon tree? Here it is drying in the hot house.
And below is the kind, intelligent man who taught us took us around the farm and explained all the interesting things. This is the fresh turmeric they harvested.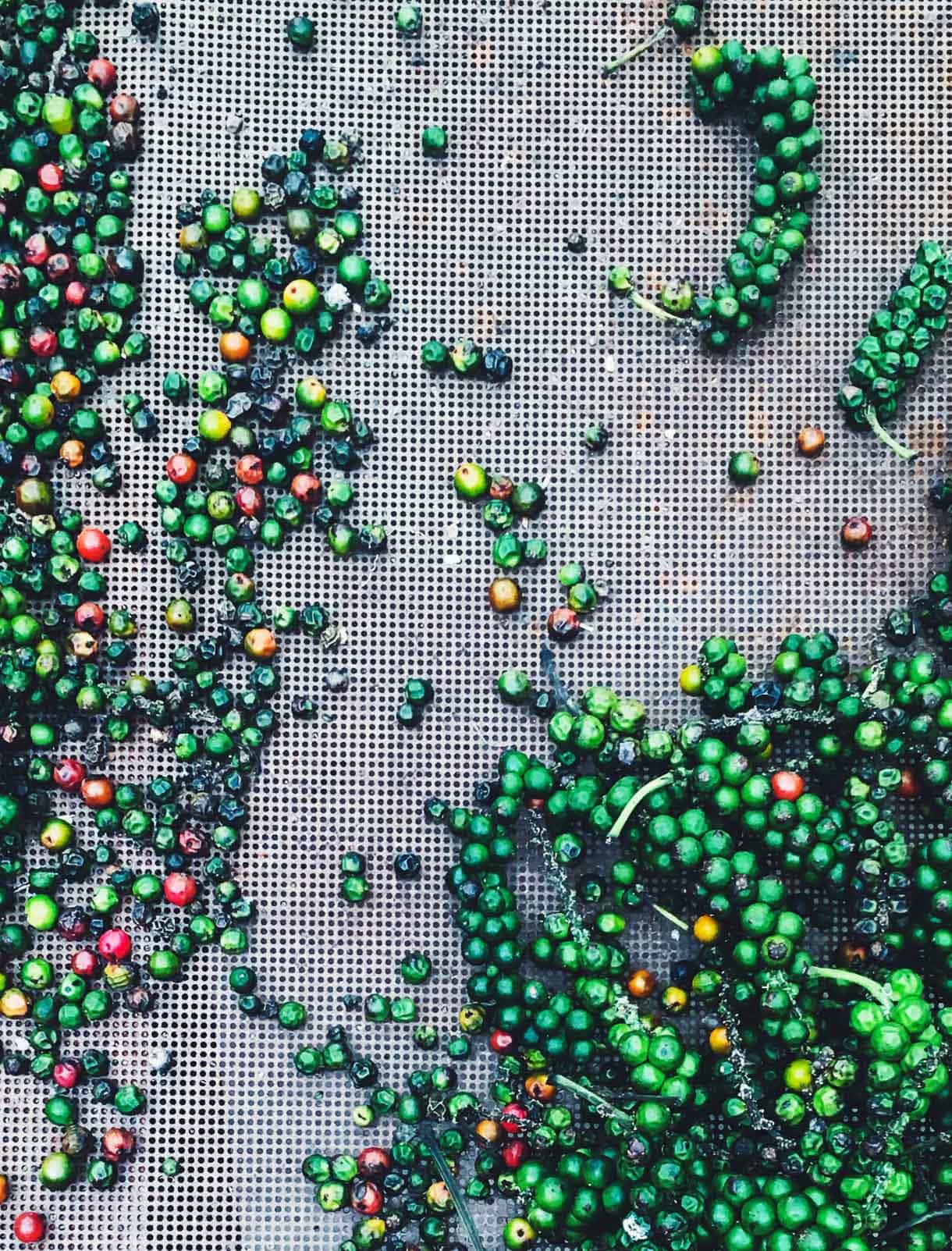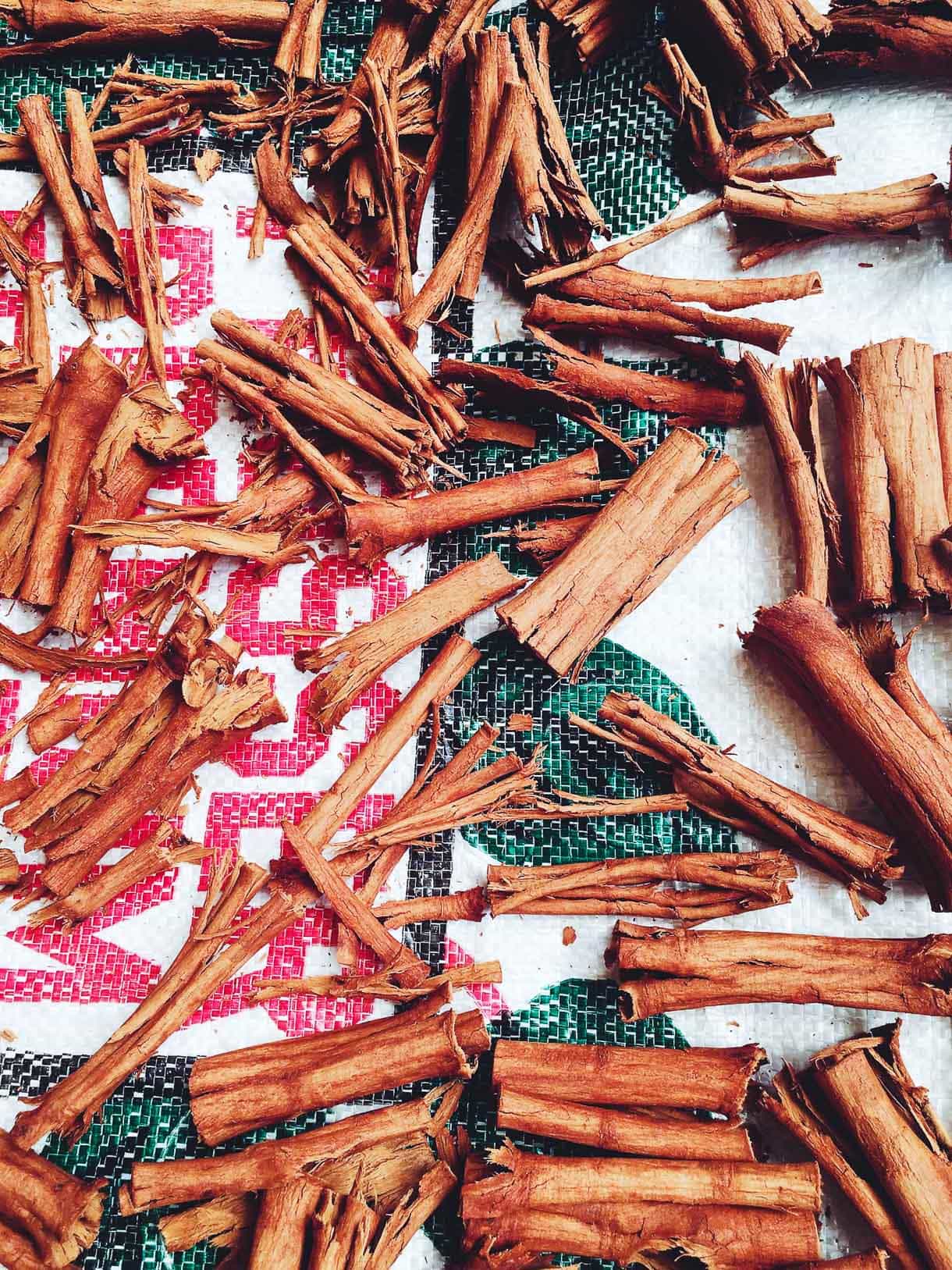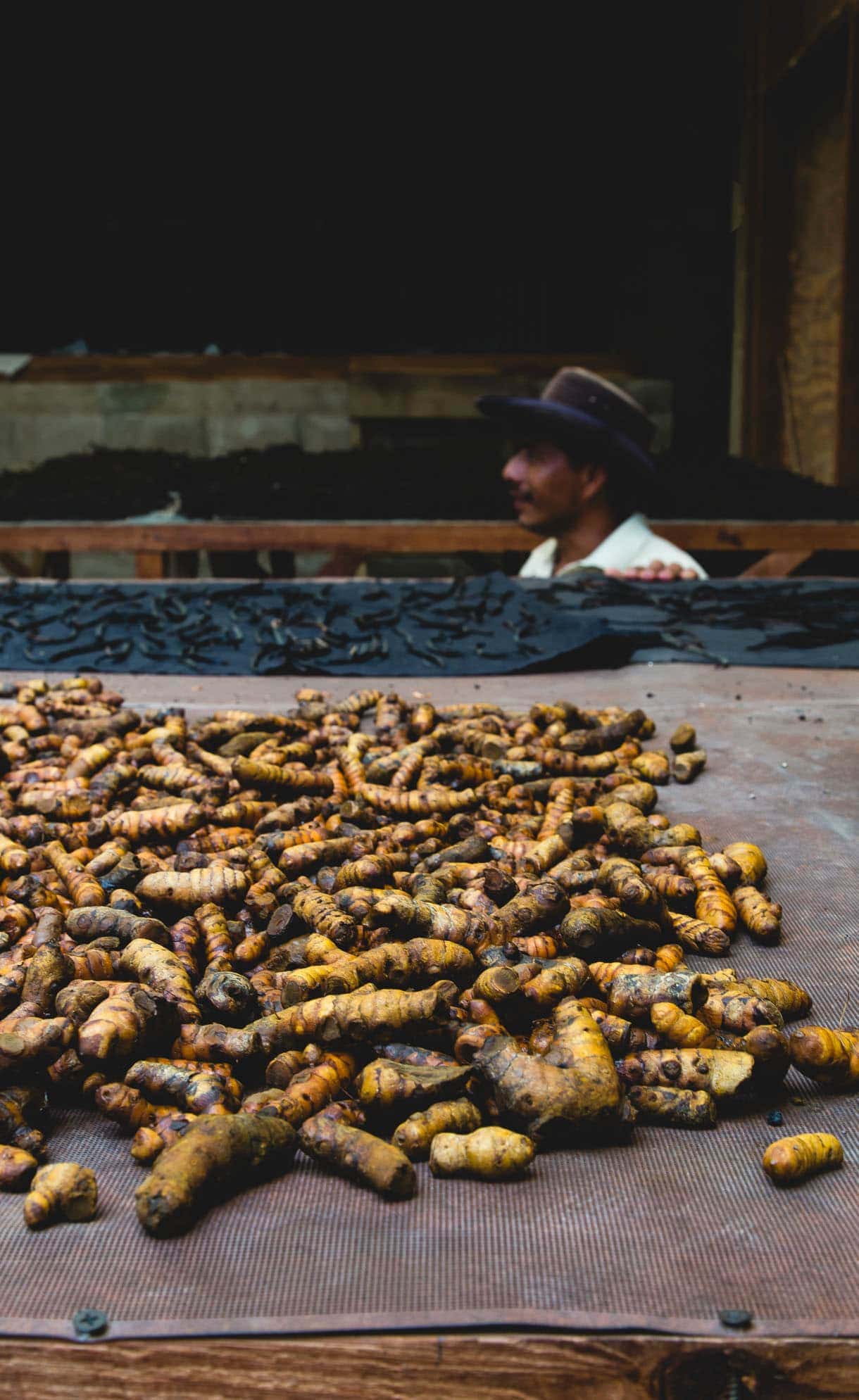 The Food in Placencia:
Sometimes it can be hit or miss when you travel to Caribbean destinations as to how the food is going to be (we had this experience in Aruba, and I've heard the same about the Bahamas. Not Hawaii though; we found some great local places to eat in Oahu.) but Belize, oh you have an amazing, authentic food scene!
As we become acquainted with the roadside stands and a few of the restaurants, we quickly learned that rice and beans (simmered in coconut milk – yum), handmade tamales, stewed chicken, and grilled fish (like conch and barracuda) are some of the classic dishes. You'll find fresh squeezed tropical juices everywhere, the perfect refreshment as the sun gets very hot. Watermelon and guava were my favorites, so hydrating.
Plantain and cassava chips. Starfruit, mango, passionfruit, soursop. Fry jack, tortillas, garnaches (tostadas), panades (empanadas) – homemade by women on the street, rolling them out like clockwork. Watching them, you know these are recipes and techniques passed down from past generations, and their is so much pride in carrying that on.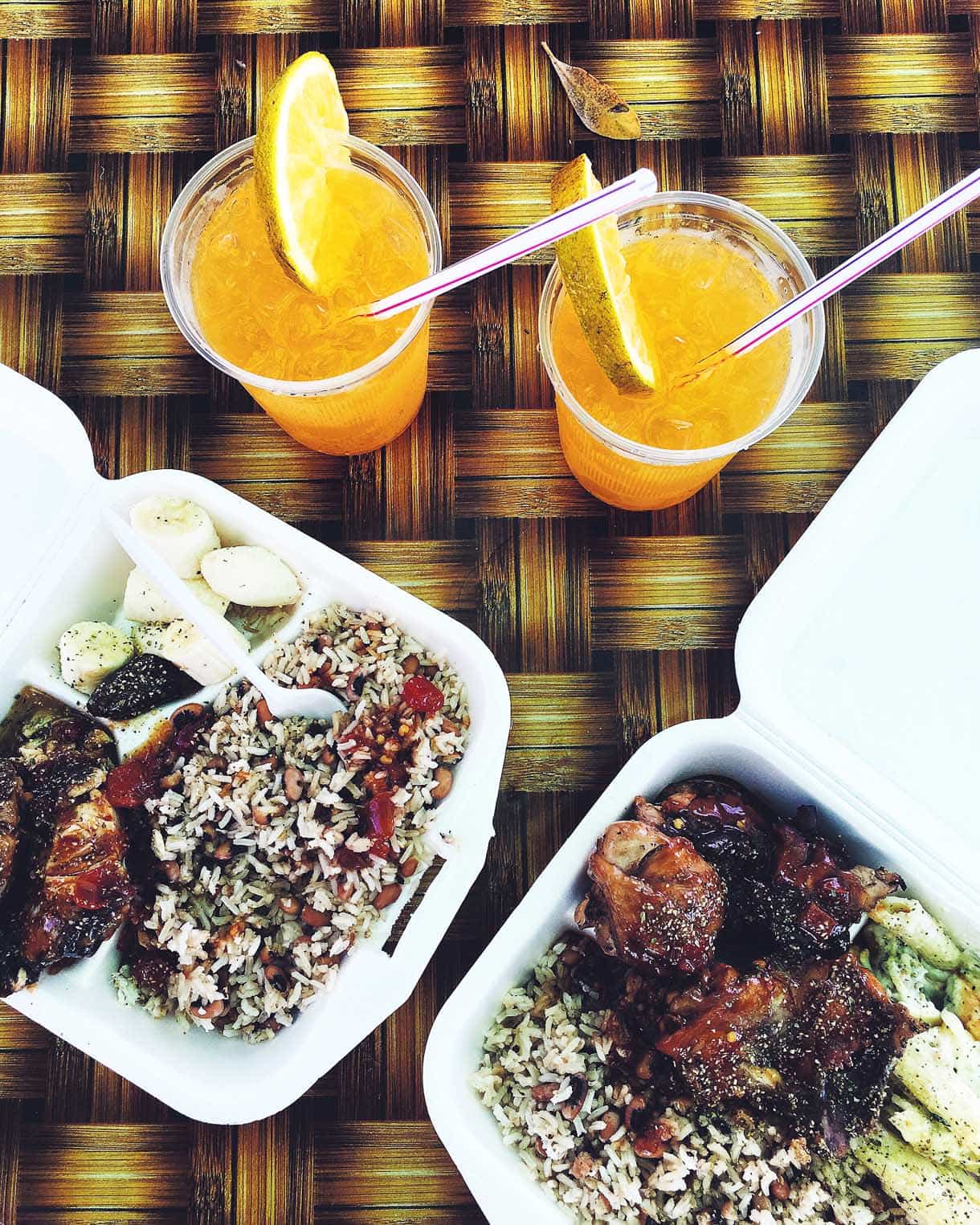 This was our lunch from Brenda's roadside hut, situated at the end of the village by the docks. She cooks every day, by herself, and she'll talk a mile a minute as she stirs and serves. The smell of burning, sea soaked planks with creole chicken and fish takes over, and her rum punch is definitely a recipe she's perfected over time.
When we visited Ixcacao Chocolate the owners graciously made us a traditional Mayan meal. So colorful, so full of spice and deep flavor. I had a chance to taste things I've never had before, like stewed cacao chile chicken, and the native squash you see on the right side of the plate.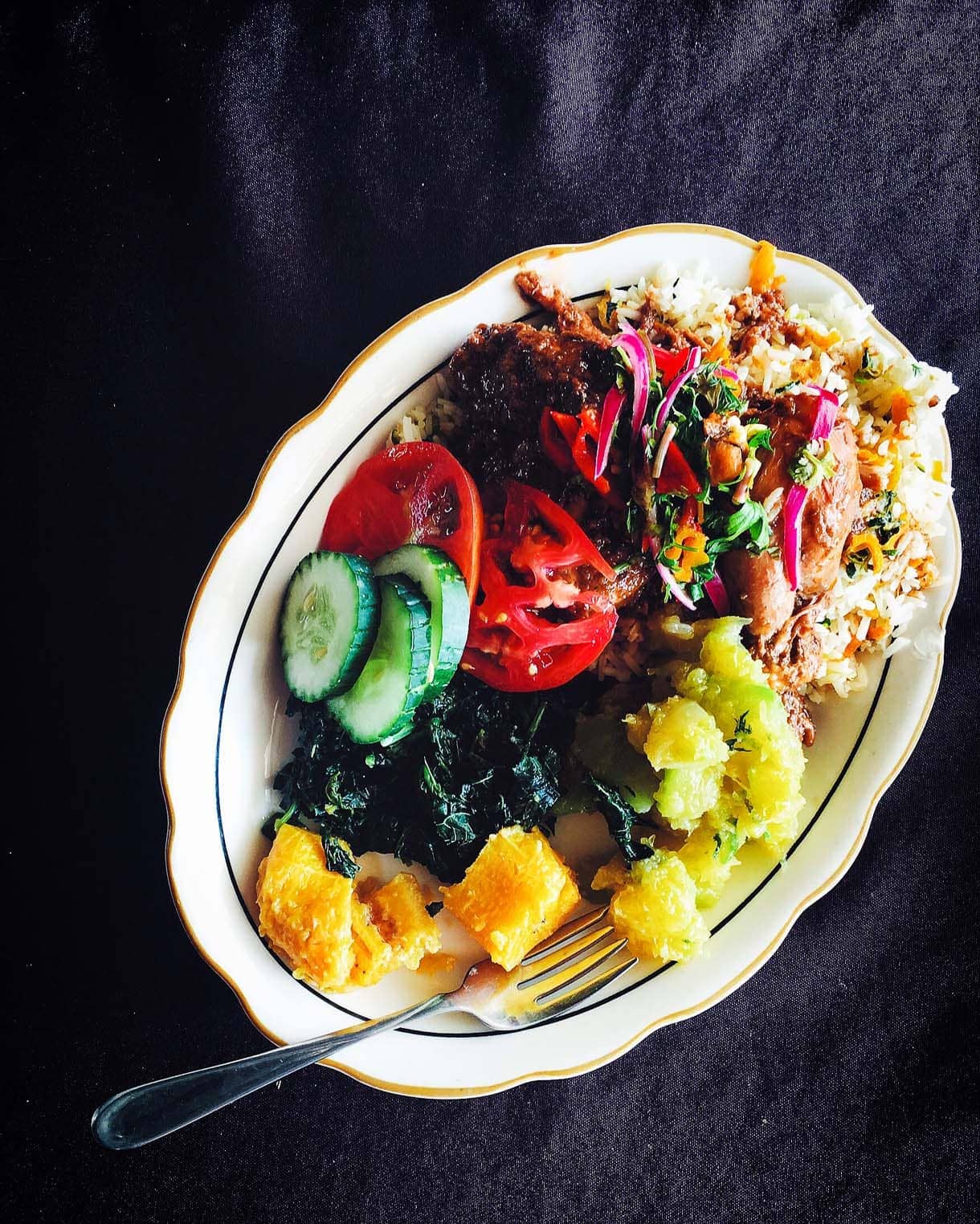 Favorite Restaurants in Placencia:
Tranquilo – the first picture in this post was our dinner at Tranquilo, a unique restaurant that you get to via a small boat at the pier. You'll coast across the ocean, and approach the stand alone restaurant on the Caribbean sea. Amazing bar, amazing food, and laid back atmosphere. The lights twinkle, the fish is caught fresh every day, and the sunsets are not to be missed.
Rum Fish y Vino – Take your favorite farm to table restaurant here in the United States, and that is what you have at Rum Fish, what I thought was the best restaurant and service in Placencia. The menu changes daily, and the dishes are super creative and capture local flavors. Everything is made in house, and the unique presentation of the dishes was stunning! We enjoyed the Fish Columbo (pan roasted snook fillet with curried vegetables and rice, and a papaya pineapple riata) and the Lionfish Crudo, as well as their house infused cocktails. And they were very accommodating to my gluten-allergy, which made things stress free.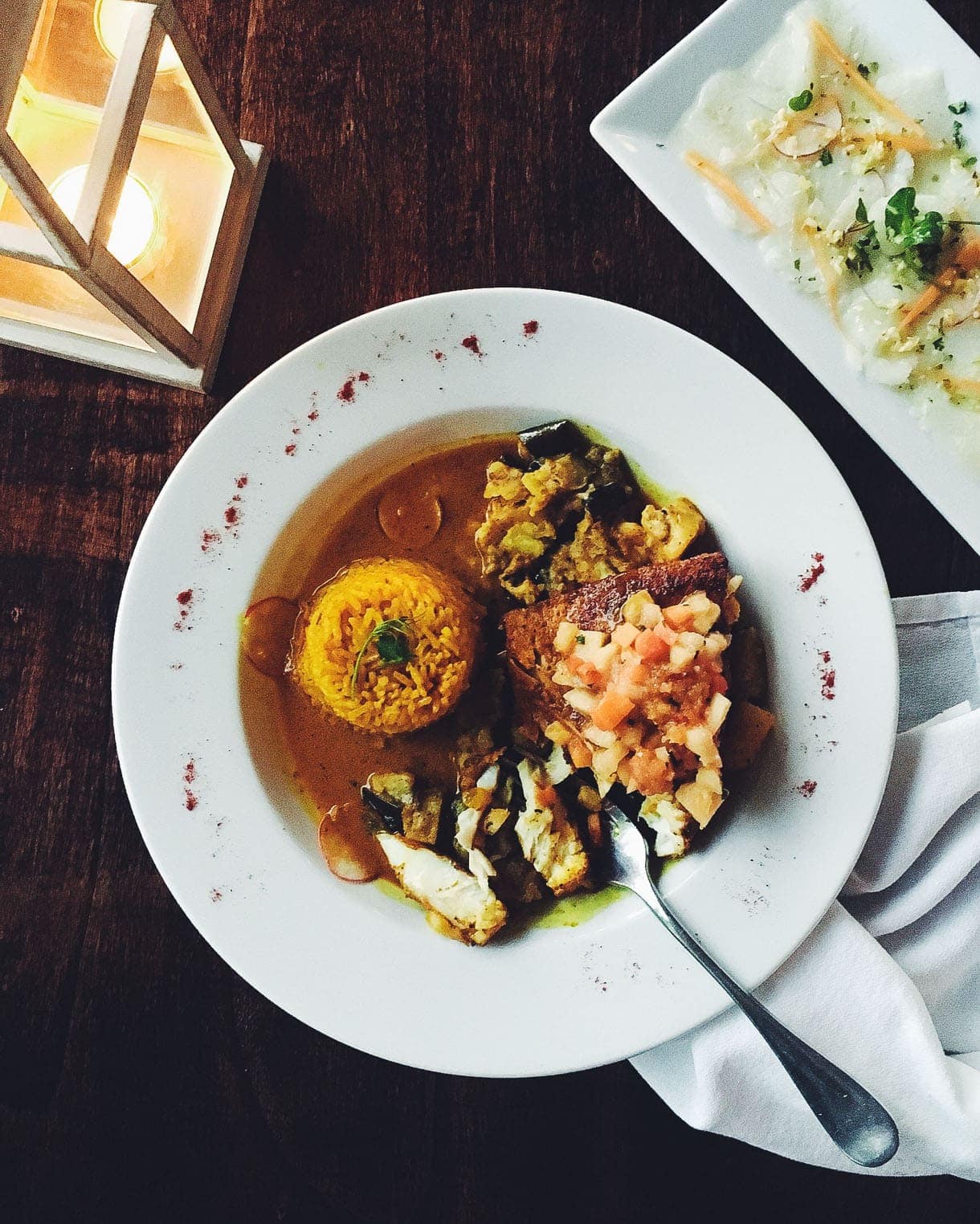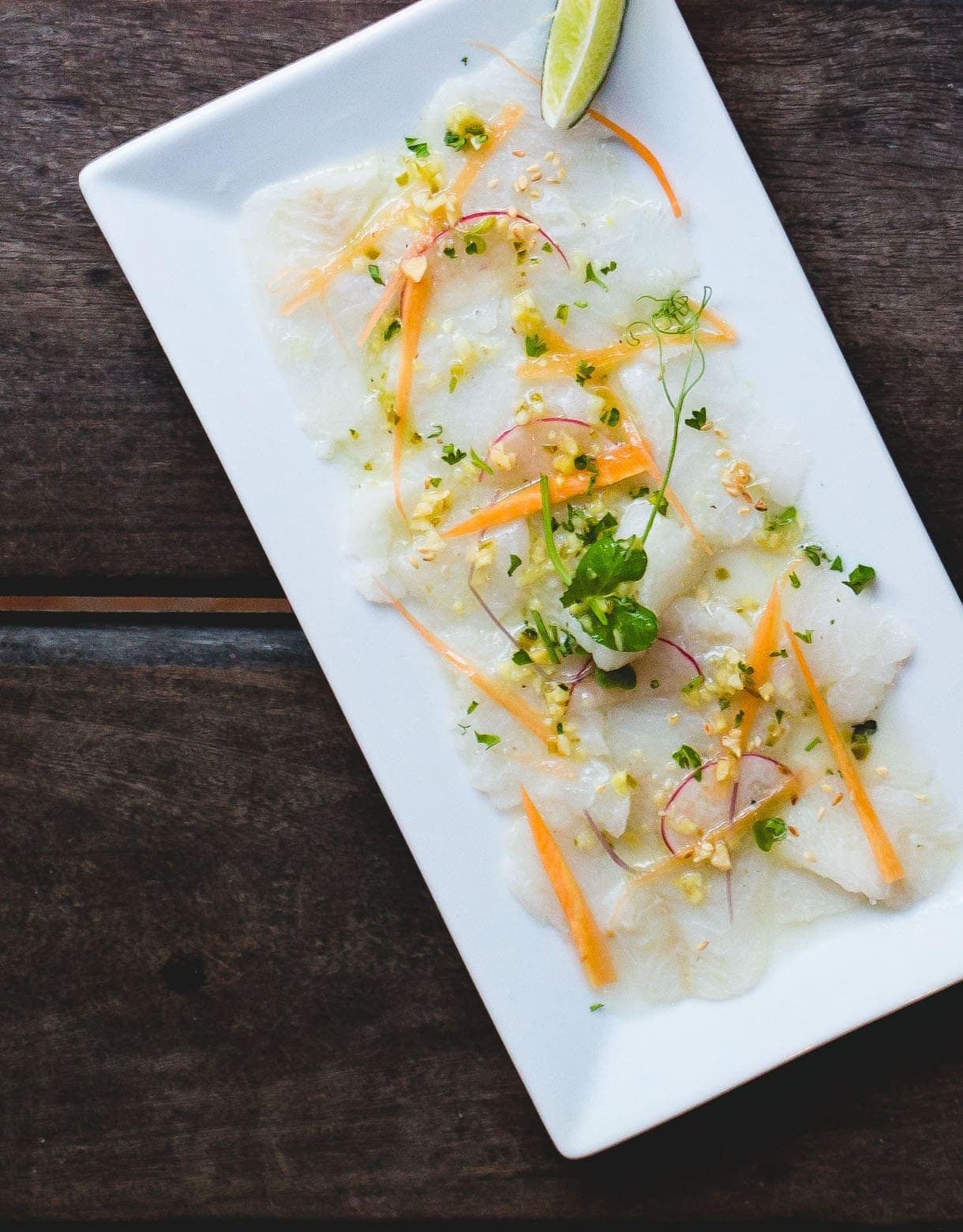 Best Coffee Shop in Placencia:
– Above Ground Coffeehouse: great place to work, and they have terrific coffee, all from fair trade, organic farmers. Brian loved their warm toast and housemade jams from local fruit too.
– If you want a casual bar with a good TV for watching sports and good vibe (I have that man who can't miss many Minnesota Wild games): Pickled Parrot
– Tutti Frutti Gelato: you'll go once, and go back every single day you are there. No joke. The owners are from Italy and it is the richest, creamy gelato I've ever had. And a cone is only $2!
And lastly, be sure to wander.
Let go of your "to-do" list back home,
enjoy the time with those you're traveling with,
embrace your body as it gives you strength and see beauty in it when you bare a little skin,
see the happy in the little things,
and the big things (Brian and I celebrated 6 years together on our last night)…… I'll leave you with a few miscellaneous pictures that I just couldn't leave out, and if there's somewhere else you suggest similar to Belize, let me know in the comments! xo