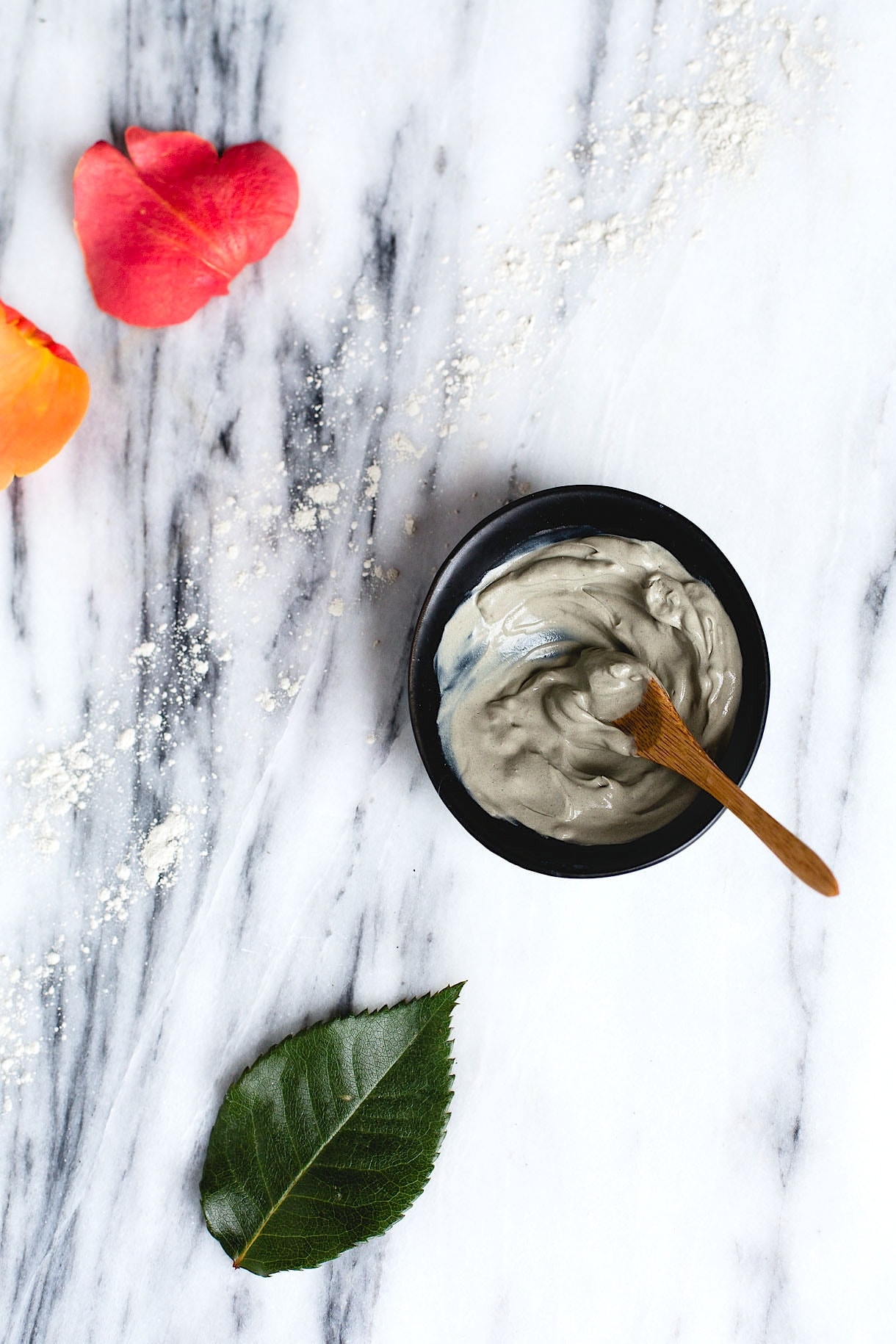 The 32nd year of my life is officially here. I had a great time celebrating despite the arctic blast, plummeting temperatures down to -15 degrees F. Classic January in Minnesota. As I mentioned on instagram, we're both a little tougher for living here, and crazy!
After several nice birthday meals and one-on-one time with the most important people in my life, hibernation from the cold set in, a present in itself to be able to relax for two days.
As I was snuggled up on the couch with Grace, thinking about the stage of life that I'm at, I have to admit it kind of feels like I'm in those awkward teenage years again. My mind runs a mile a minute with new ideas and dreams now that I'm my own boss. I wear tights or socks with cats on them several days of week, yet put on my Sunday best if I'm meeting with a client. I find myself reading the Wall Street Journal in the morning, then trying to figure out younger technology, like Snapchat (maybe we can be friends there? my username is heartbeetkitchen).
And similar to the activities of many 8th grade sleepovers, I'm spending a little more time doing girl-y stuff at home that just so happen to be good for my skin, and soul. Manicures, whipping a batch of hand repair cream, and now this Moisturizing DIY Clay Mask.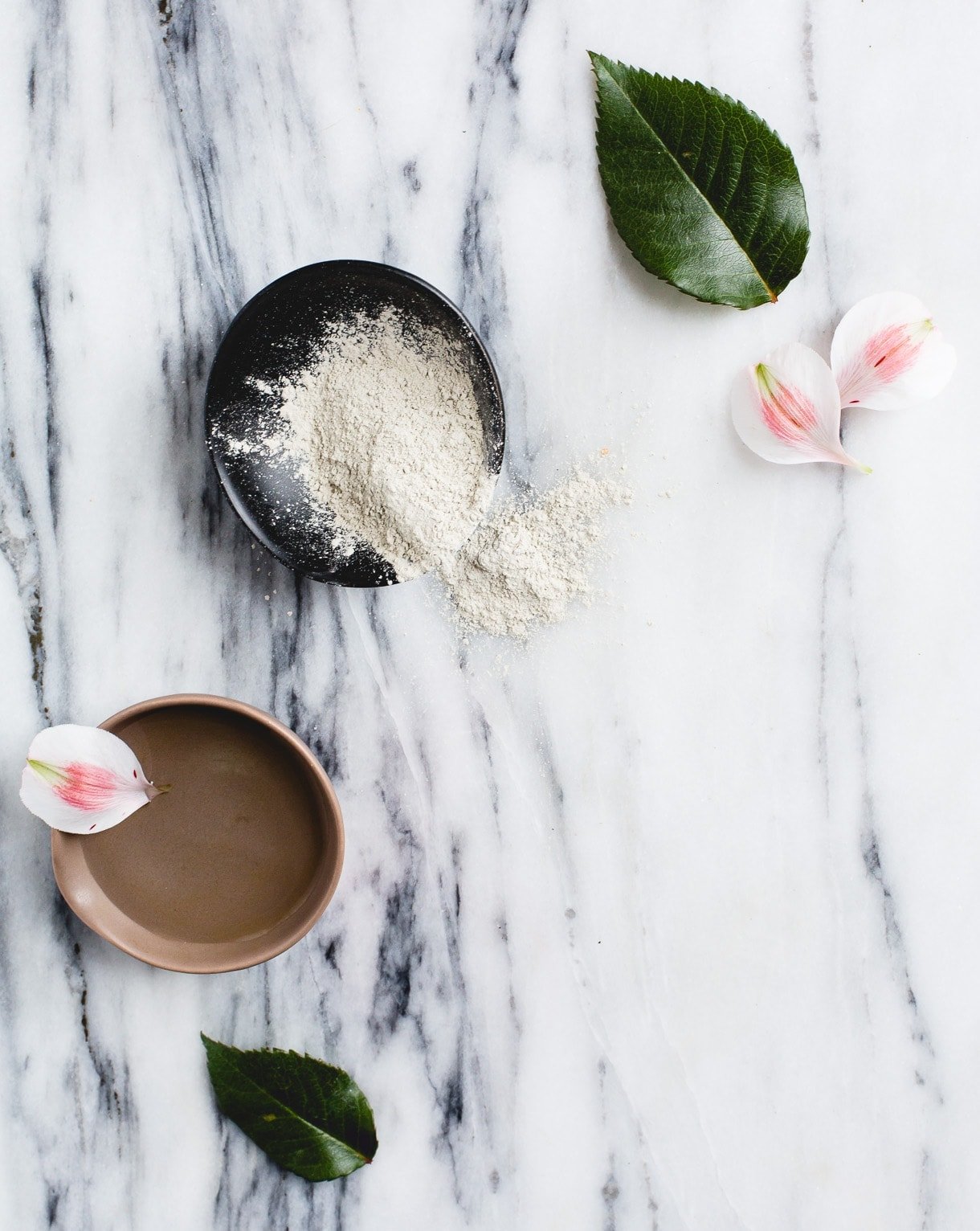 I had no idea how simple natural masks were to make (just 2 ingredients which you can get from NOW Solutions, my awesome partner + water), as well as how helpful they are in keeping your skin healthy. Essentially, the clay absorbs excess oils, dirt, makeup, bacteria, basically anything you don't want in your pores. Made from decomposed plant minerals from volcanic action, water activates the european clay powder, and all the nutrients that go along with it, providing cleansing that is great for all skin types. And because of it's natural texture, you'll get gentle exfoliation too.
Then you decide what to add to it depending on the skin benefits you're hoping to gain. In doing some research I found that rose hip oil is a great moisturizer, and my face is definitely feeling the drying effects of the winter air, so I went with that. You can also add a few drops of an essential oil you love to make it smell amazing, like grapefruit, which I find to be rejuvenating and calming.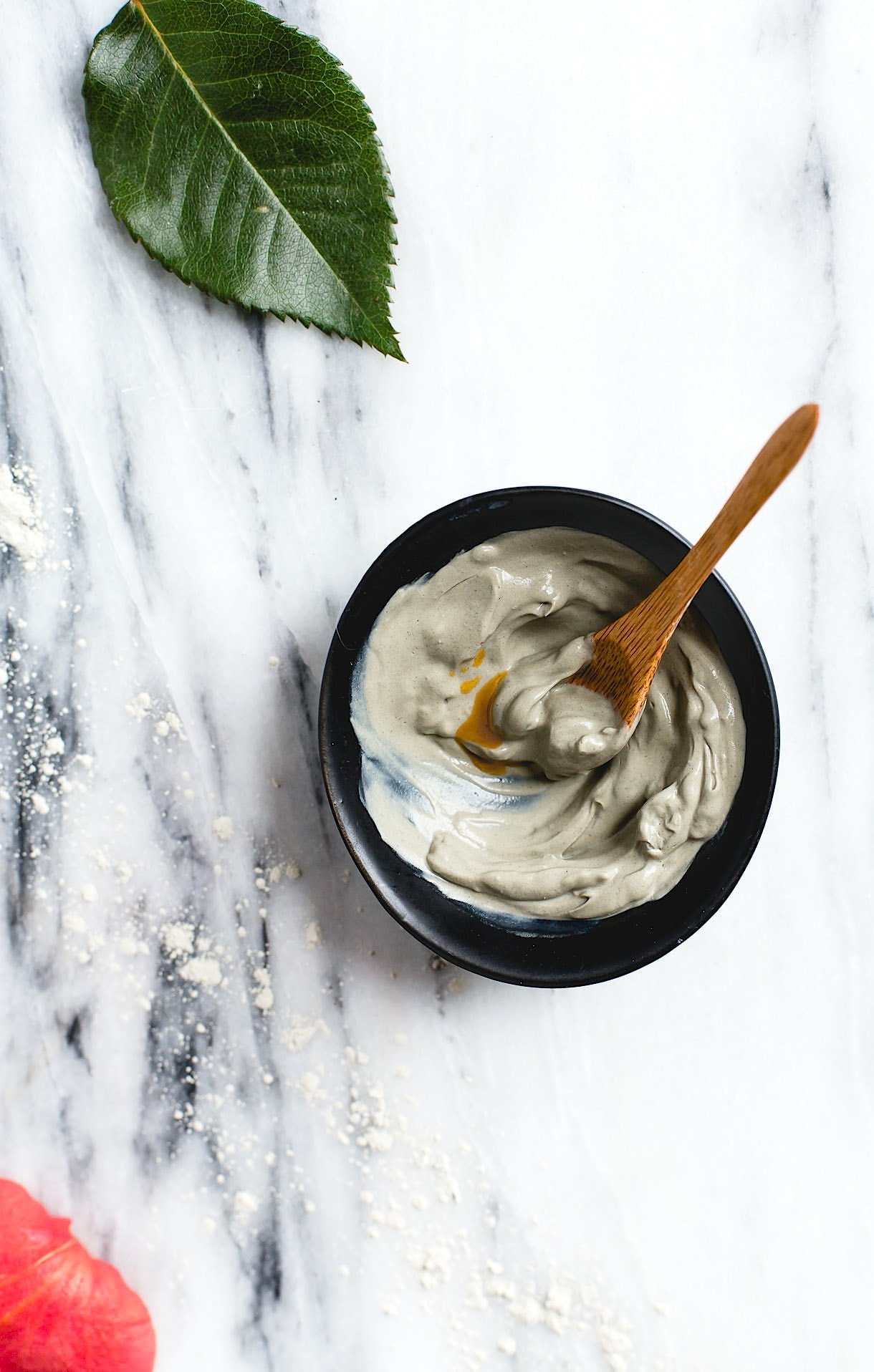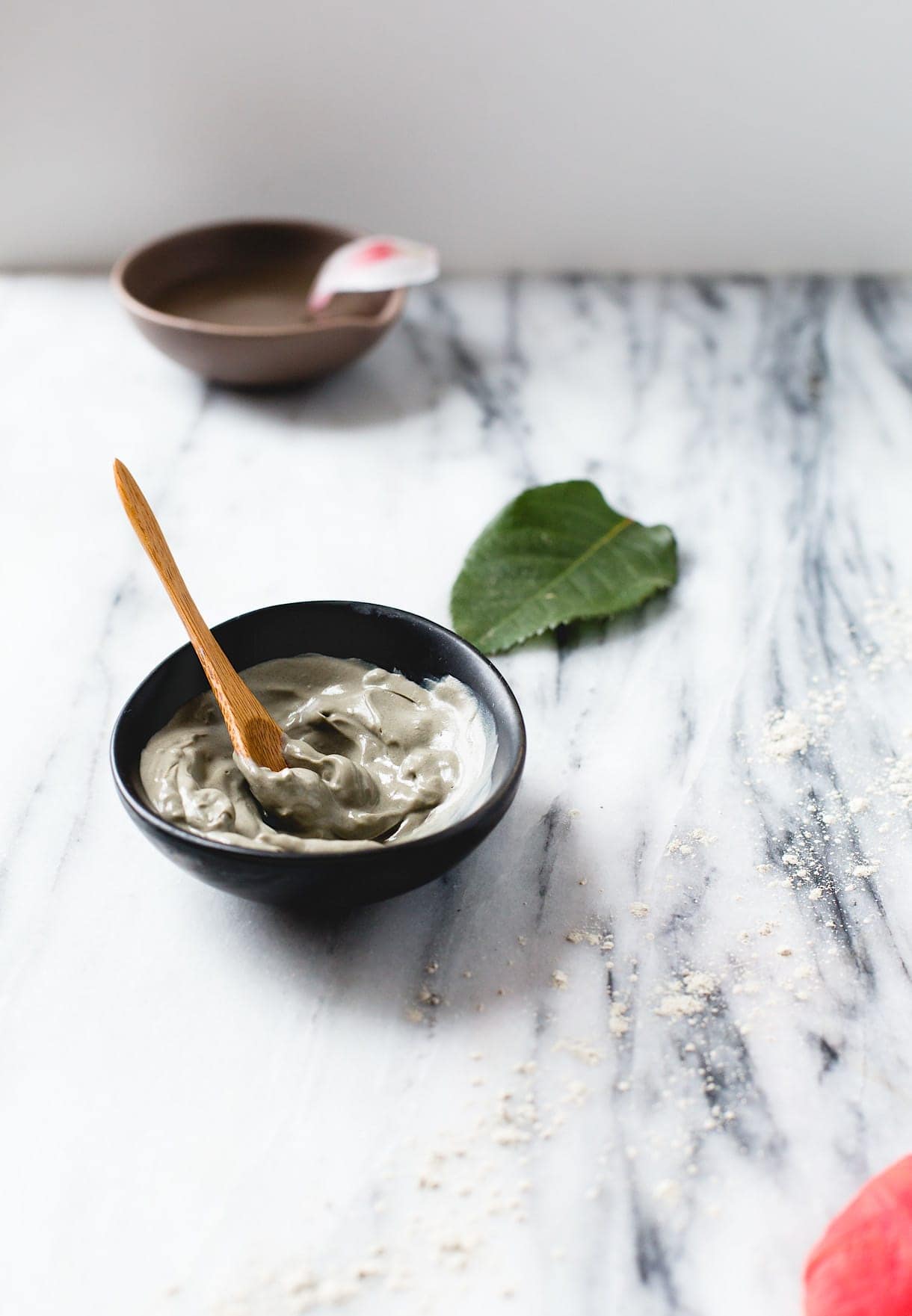 From there, it's simply mixing the ingredients together until creamy, slathering it all over your face, and letting it do its thing for 10 minutes. Between the cooling effect of putting it on, then the warm wash cloth to remove it, it's totally a feel good–treat yourself kind of experience. And it costs about $8 compared to a salon facial which might set you back $60. Win.
Enjoy your spa day at home! And don't be surprised if you stir up some curiosity with your feline friends while you have the mask on. ;)
This post is sponsored by NOW Foods, who is a great source for high quality, non-gmo products for making all of your natural skin care products. All opinions are my own, and I'm so grateful to work with great brands, and thankful for all of you who support me!
Moisturizing DIY Clay Mask
Author:
Ingredients
1 1/2 tablespoons [url href="http://amzn.to/1QjJrui" target="_blank" rel="nofollow"]european clay powder[/url]
1 1/2 tablespoons cool, filtered water (you don't want it to have any impurities from tap water)
5 drops [url href="http://amzn.to/1NhguIT" target="_blank" rel="nofollow"]rose hip oil[/url]
2-3 drops essential oil – [url href="http://amzn.to/1QjJyWM" target="_blank" rel="nofollow"]grapefruit[/url] or lemongrass are my favorites
Instructions
Mix all ingredients together, then paint onto face with your fingers. Let sit for 10 minutes, then gently remove with a warm cloth, and rinse. Finish by applying the skin moisturizer you typically use every day.