I consider myself a very happy person. There aren't many things I wish I had, except for my dream of owning a hobby farm with cats and goats galore, a big open kitchen and bountiful garden. But I'll be honest, I've been wishing my health was better since last June ….. it's taken a toll on me.
I eluded to it in my last post, but now that I have all the answers I wanted to talk about it a little more. Not because I want your sympathy, because believe me, I thanked my lucky stars that I have the ability to heal my autoimmune condition through real food & other components (AIP protocol). It may be a long road with a lot of commitment and a few kitchen cries, but I am willing to do anything to feel better. The reason I'm sharing this is because you are like my family, and this space is like an open journal. My mind is at ease even as I type this, with a steaming cup of Soothing Turmeric Milk and Grace snuggled at my feet.
The answers to my crushing headaches, inflammation & pressure throughout my face, heartburn and fatigue were quite clear as my doctor and I talked through the test results. I walked out with a diagnosis of leaky gut (yes, that is the unsexy medical term) resulting in digestion/absorbption dsyfunction and metabolic imbalance – all related to autoimmunity. Dr. Noonan did some explaining, along with his plan/prescription to turn my health around, but dang, I was overwhelmed.
First I'll explain a little about the what & why of leaky gut, then I'll talk about the big plan. Now would be a good time to simmer some cinnamon, ginger & turmeric in coconut milk to sip on because it's a bit lengthy, (sorry!) but hopefully helpful.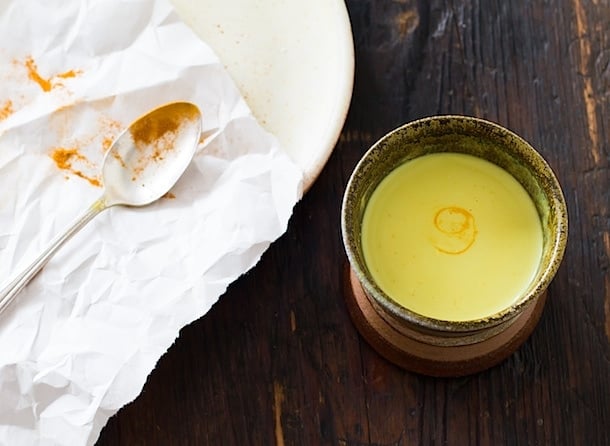 Leaky Gut Explained
In the simplest terms, which I've come to understand with the help of my lovely, inspiring friend Stephanie who has beat this condition herself, and the amazing team at Prescribe Nutrition, leaky gut is this:
Our intestines (which should be filled with over 100 trillion good bacteria) form a tight junction and act as a proactive barrier to our system, keeping what should stay in the stomach stay there and making sure harmful substances such as yeast, food particles, toxins and bacteria are not absorbed directly into our blood stream. When leaky gut begins, the junctions in our intestines start to open up, forming various holes. The things we should be absorbing from our food like nutrients, fats and protein slip through and go into our bloodstream, along with the harmful substances like yeast, toxins and chemicals. Even the natural ones found in real food need to be digested in order to not cause problems.
The immune system then creates a hate response to these foreign molecules, and because a gluten molecule may look similar to the thyroid tissue or a dairy molecule may look similar to the pancreas, other tissues start to get destroyed by mistaken identity.
The gut goes into high alert, eventually attacking itself, even the healthy tissue. It causes stress on your system and unexplained symptoms like I'm having.
How does that relate to food reactions?
The body will begin to produce antibody soldiers designed to fight against these foreign objects, which can be things you've normally been just fine eating like the caseins in milk or other proteins in nuts, grains, or eggs. Even natural chemicals found in foods such as Phenols and Glycerin can now trigger immune responses when they enter the body. This is what I have sadly been experiencing with lots of things – dairy, eggs, soy, nightshade vegetables and beans for example.
Bottom Line: The foods that you're eating are not necessarily (although you may have developed an intolerance to them because of the damage) the root of the problem; it's the leaky gut letting the food molecules into your bloodstream.
How does this happen?
Leaky gut stems from a combination of factors. For me it is past autoimmune issues + lack of stress management + the big one –> being on Nexium for 3 years, a proton pump inhibitor which is used to treat heartburn, which can lead to low stomach acid and in essence, the ability to digest food. They are supposed to balance the acid in your stomach, but if taken for too long they will start to mess with the bacteria and flora in your gut. One of the things I was tested for was diversity of bacteria in my gut biodome, which a healthy person should have many different strains of. I have like 3. Not good, resulting in metabollic imbalance and inability to work correctly.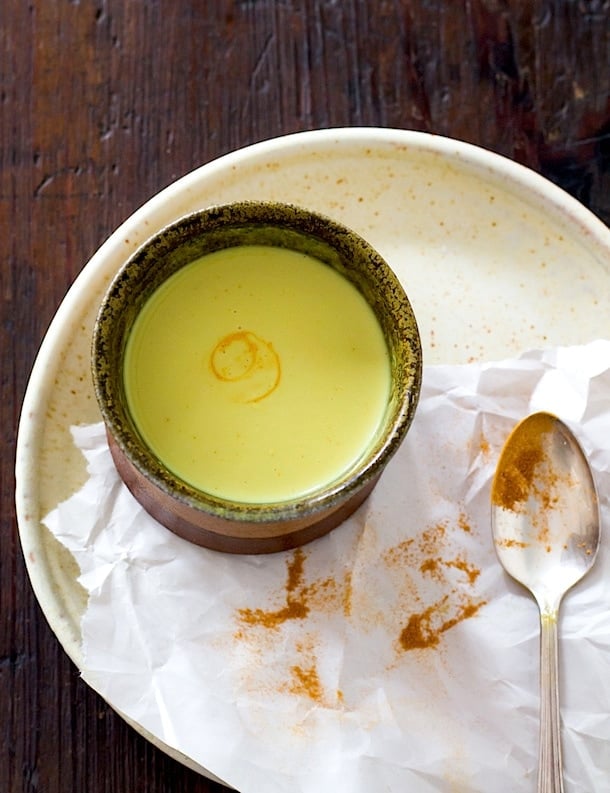 The Healing Plan:
The good news is this can be healed and put into remission through real food, with the doctor's prescription to follow Autoimmune Protocol (AIP) for 60-90 days, (longer if needed) AND other components (listed below) that are paramount in this process.
Before I explain I want you to know this. I started writing this blog four years ago to share my kitchen and stories behind the food on our table, whether that be the farmer who works tirelessly to grow all the varieties of squash you could ever want, or those who kindly and compassionately raise goats for us to get wholesome milk and meat from. Those things will not change, nor will there be bland, boring food depicted here. What it all gets down to is real, unprocessed food – colorful, bursting with flavor and a joy to eat. That's not any different than what I always share here, they just won't include some of the things I love that are nourishing & nutrient dense, but my body isn't accepting right now. The good news is this isn't forever, and I don't even like to consider it an "elimination phase". I like to think of it as replenishing, rebuilding and restoring my health – both body and mind.
This protocol is a proven medical approach of eating and living to heal the intestinal mucosa and gut lining, supporting low inflammation in the body. It adds extremely nutrient dense foods + removes those that are difficult to digest/are gut irritants to those dealing with autoimmune disease. What's important to remember is foods I won't be eating are NOT BAD, and the goal is to introduce them back, but right now my body is considering them "foreign invaders" which causes it to self-attack.
I'm focusing on what will nourish me which is: grassfed or pastured meat, wild caught fish, vegetables (except nightshades), fresh herbs, things derived from coconut, fruit (except bananas & pineapple which my IGg tests showed reactions to) and unrefined sugar like maple syrup or honey.
Where it tends to get tricky is what I have to remove…… no legumes (beans), nightshades (think tomatoes, peppers), nuts, seeds, spices from seeds like cumin & black pepper, dairy, eggs, grains, alcohol (which I haven't had since November anyways), chocolate, and preservatives of any kind (holy moly is it hard to find coconut milk without guar gum).
The Other Paramount Healing Components:
digestive enzymes & probiotics
mucosagen & collagen supplements
vitamin D
cod liver oil
9 hours of sleep
moving my body in a loving way (walking, yoga, stretching)
stress management, paramount
So here we go, onward. I feel like that nervous friend, hoping you'll stick with me on this one. And I still have these Gluten-Free Sweet Potato Gnocchi to share with you, which aren't AIP, but are so so amazing that to keep them from you until I'm healed would be a crime. So stay tuned for those next week.
Cheers to health and happiness, with a mug of my new favorite "hot toddy".
Soothing Turmeric Milk
Warm and comforting, this beverage has been my cup of calming "chai" during this first week of change. It's so creamy and fragrant. Turmeric has been used for its anti-inflammatory benefits for years, but it's also a great antioxidant and antimicrobial. (AIP, paleo, and vegan)
1 cup coconut milk (this brand is free of guar gum & preservatives)
3/4 teaspoon turmeric
1/2 teaspoon cinnamon
1/4 teaspoon ground ginger
2 teaspoons raw honey
pinch of salt
Add coconut milk to a small saucepan, whisk in turmeric, cinnamon, and ginger. Bring to a simmer and cook for 5 minutes. Stir in honey and salt until dissolved. Enjoy. (If you want to use fresh turmeric and ginger you can certainly do that too, just mash some of each root into a paste and simmer for 10 minutes.)