In this post I'm sharing seven simple ways to cook with ramps. Choose from recipes like risotto with ramps to ramp butter, ramp pasta dish and more. Whichever you make, you'll discover just how delicious these wild onions are.
I discovered ramps, also known as wild leeks, shortly after I started writing this blog. Skipping down the aisles of the Minneapolis Farmers Market, there seemed to be a hoard of people around what I thought were just spring onions or young garlic. Part of what makes them so special is that they are foraged and wild, which makes their short season a draw. I love using them during spring for a seasonal flare in gluten-free dinners.
What do ramps look like?
Their leaves were shaped much like that of tulips, soft and delicate to the touch.
Their bulb (which grows from the root) was a gorgeous light pink, turning to white as they stretched to the leaves, a natural ombre effect.
And the aromatics…. like sweet, pungent garlic that you just began to sauté in a hot pan, tempting you to bite into one raw.
They have a fresh perfume that lingers when you cut into them, a gentle garlic/onion flavor when softly cooked. And they bring a grassy freshness to any dish, subtly sweeter than their spring onion and leek cousins.
What to look for when buying ramps:
Bright green leaves and no wilting.
Lightly wash them with cold water and dry before wrapping them in a slightly moist paper towel and placing in a plastic bag.
How to store ramps to keep them fresh:
Store them in the door of your refrigerator so they don't get too cold. They'll last about three days, so if you don't have to cook them in a meal, use of the condiments below to preserve them.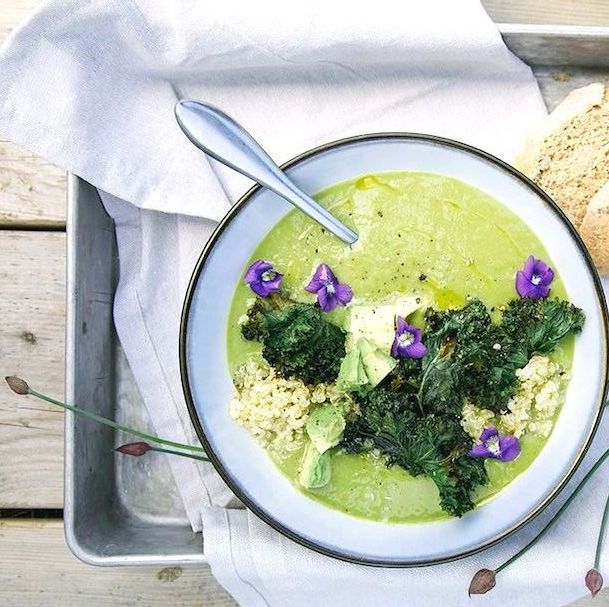 The return of foods so brightly colored just lifts my spirit, a departure from all the things roasted that we embrace during winter. Laura combines two perennial favorites in this creamy soup, seemingly perfect for a rainy day and the smell of spring hitting the ground.
Get the recipe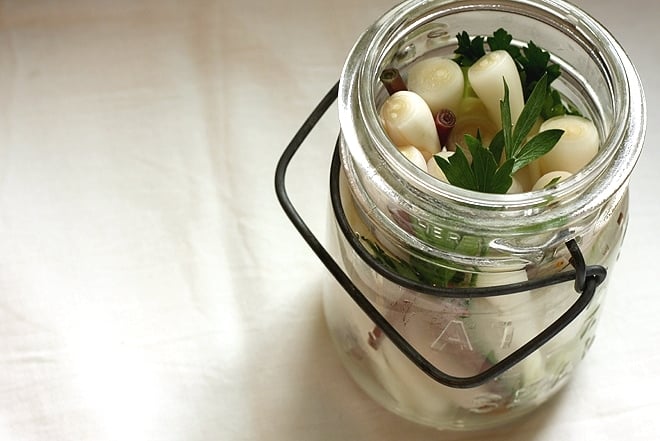 I love pickles, and the quick type that require no canning are great for extending vegetables that have such a short season. Ramp pickles can be used on salads, sandwiches, and on toast!
Get the recipe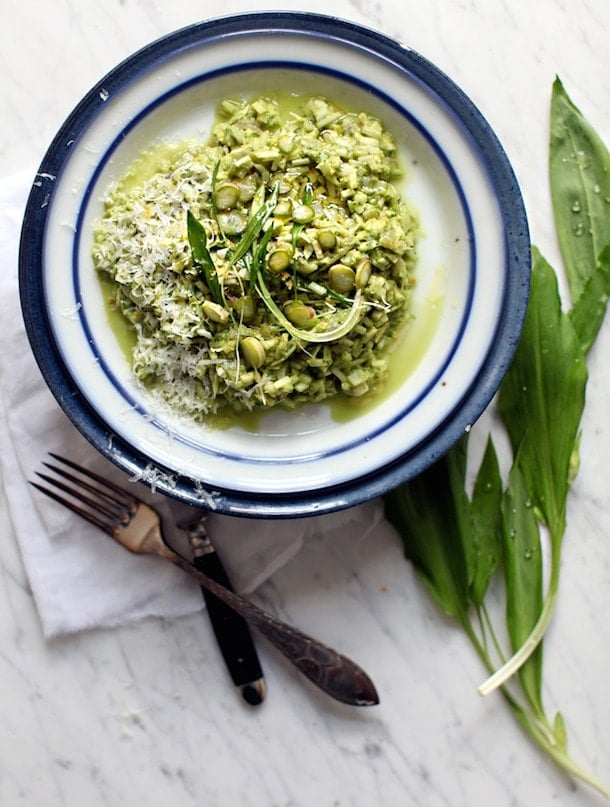 You can make "rice" out of asparagus by cutting the spears into grain-sized pieces! Combined with caramelized shallots, olive oil and some sheep's milk cheese, it was a creative, light take on one of my favorite comfort foods. If you can't find white asparagus, you can make cauliflower rice instead, and proceed with the recipe.
Get the recipe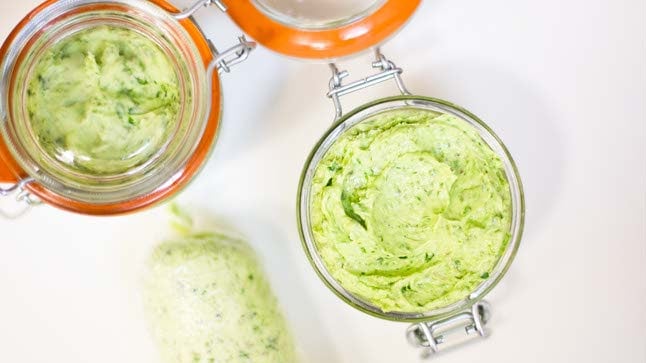 If this is your first time trying ramps and you're stumped on what to do with them, condiments are always a great option. Imagine the flavors of buttery, garlic chive biscuits and that's what one swipe of this green beauty will bring.
Get the recipe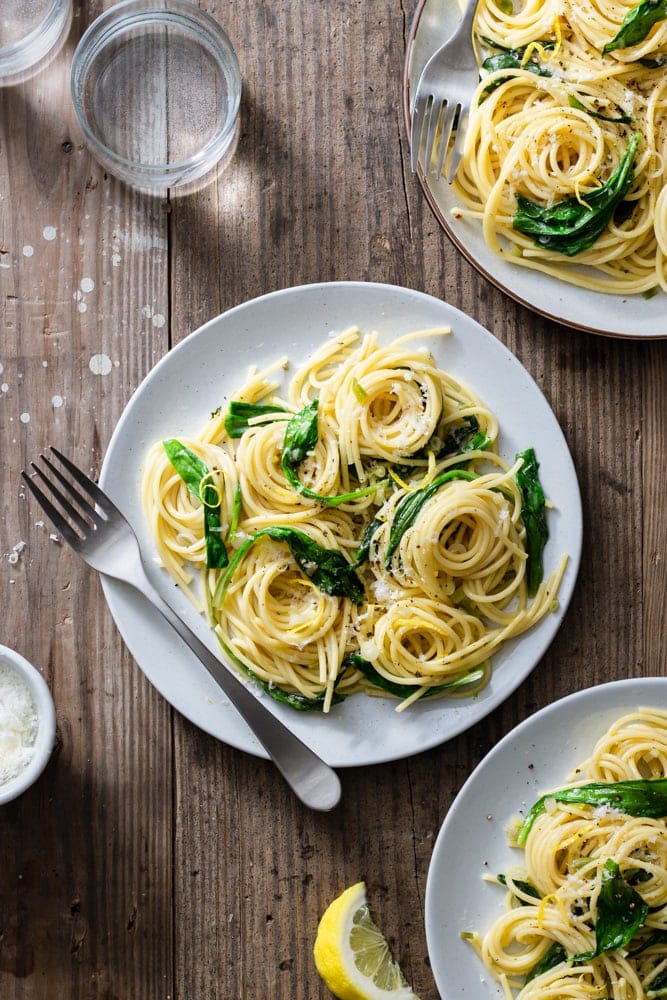 Spaghetti with Ramps is a tasty, quick weeknight dish. Pasta, ramps, lemons and good quality parmesan are basically all it takes. And a little hot red pepper if like a kick!
Get the recipe
Ramps join tart lemon and briny green olives in a chicken dish that might become your new favorite. Can't find ramps? Scallions work just as well!
Get the recipe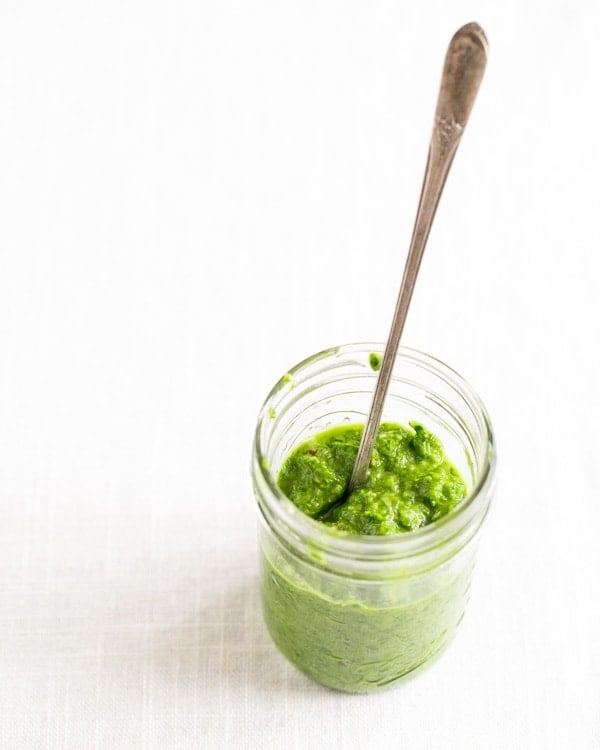 Few sauces pack the punch of chimichurri, hence why it's in my fridge most days of the week. I made this ramp version last year and when the last of it was finished, I swore I'd make more next time and freeze it to use throughout the year. Bracing and bright, a little bit spicy, I've deemed it liquid gold.
Get the recipe