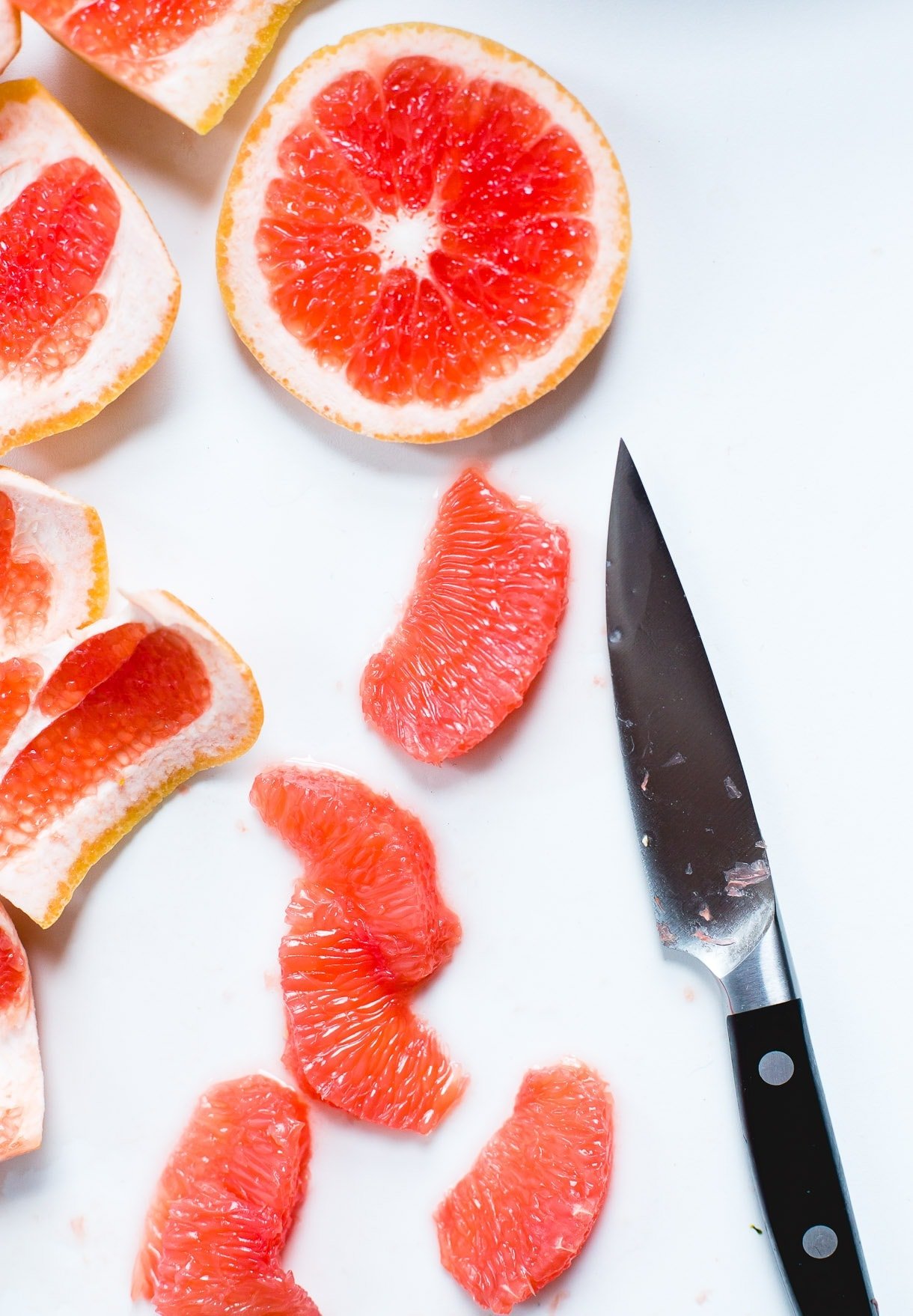 The other day I heard one of my friends say, "I don't think it's a coincidence that citrus season peaks in the middle of winter."
I like her thinking. The vibrant color, juicy fruit, and intense aromatics lifts my spirits as soon as I cut into any tangerine, blood orange, key lime …… But these Winter Sweetz Texas Red grapefruit in particular have got me thinking about warmer days even though we've got a few months of winter to go. They're actually sweet you guys, not bitter, this zingy flavor that has got me…. And that bright pink pigment……. I want lipstick in that color.
But there's always been one thing holding me back from enjoying grapefruit more often –> figuring out to how to make them less work to eat. Halved in a bowl, trying to loosen each section with a fancy knife has given me a fit one too many times. I want to be able to pop all those sections into my mouth in a matter of minutes. Plus, I always feel like I never get all the fruit out, dismantling the fruit with frustration.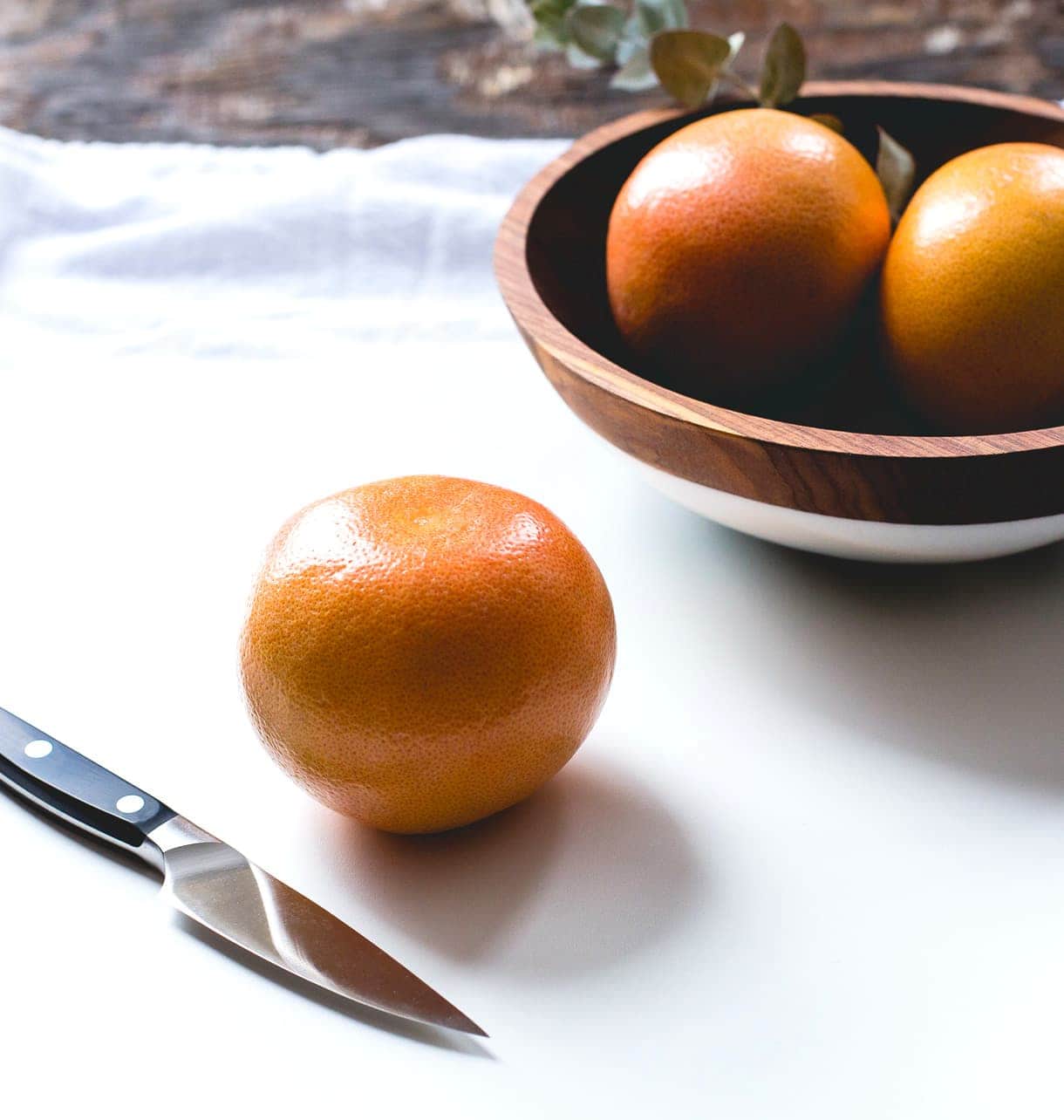 Until now. My grapefruit knife has found a home at Goodwill, and I've been adding these ruby red segments to everything from salads, to dessert.
So here's how to segment a grapefruit, the easy way, in 3 easy steps.
(You'll peel at the same time!) Trust me, having those perfect slices isn't something only a chef can do, you can too.
1. Cut the the two "poles" off of the grapefruit. The top and bottom, not through the middle.
2. Now you have a flat base to work with. Using the sharpest knife you have, (my Zwilling 4-inch pairing knife is my go to for this situation) cut off the peel in sections, allowing your knife to glide along the fruit, moving all the way around the grapefruit. Go back and cut off any remaining bits of pith.
The white pith of grapefruit is bitter, which is the white layer between the outer peel and the flesh of the fruit. By peeling the grapefruit using your knife, you'll get rid of all of this.
3. On to segmenting the grapefruit so you have nice little pieces! Glide your knife into one segment of the grapefruit, as close to a membrane as possible, and make a slit on the other side.
Now you've made a clean cut, and can loosen the segment of fruit with your knife, popping it out in one piece. (Think of this process like removing pages of a book, in between the covers.)
Done and done. You just mastered grapefruit. The slices look so much more attractive in anything you incorporate them into. And you look so fannncccy…. ;)
The hilarious part about doing this a few times to get all the photos was the sheer excitement about being able to eat a grapefruit incredibly fast, which might be the most refreshing thing on earth. Serious jolt of energy. But what I also discovered was how to use the peels. Take the scraps and the now fruitless "shell" that held the grapefruit, and use a citrus press to get all of the juice out.  This my friends is the best grapefruit juice you'll ever drink in your life.
To get your first taste of this simple technique try making these Roasted Citrus Bowls with Honey Mascarpone or this Sparkling Fruit Salad with Super-seeds. xo!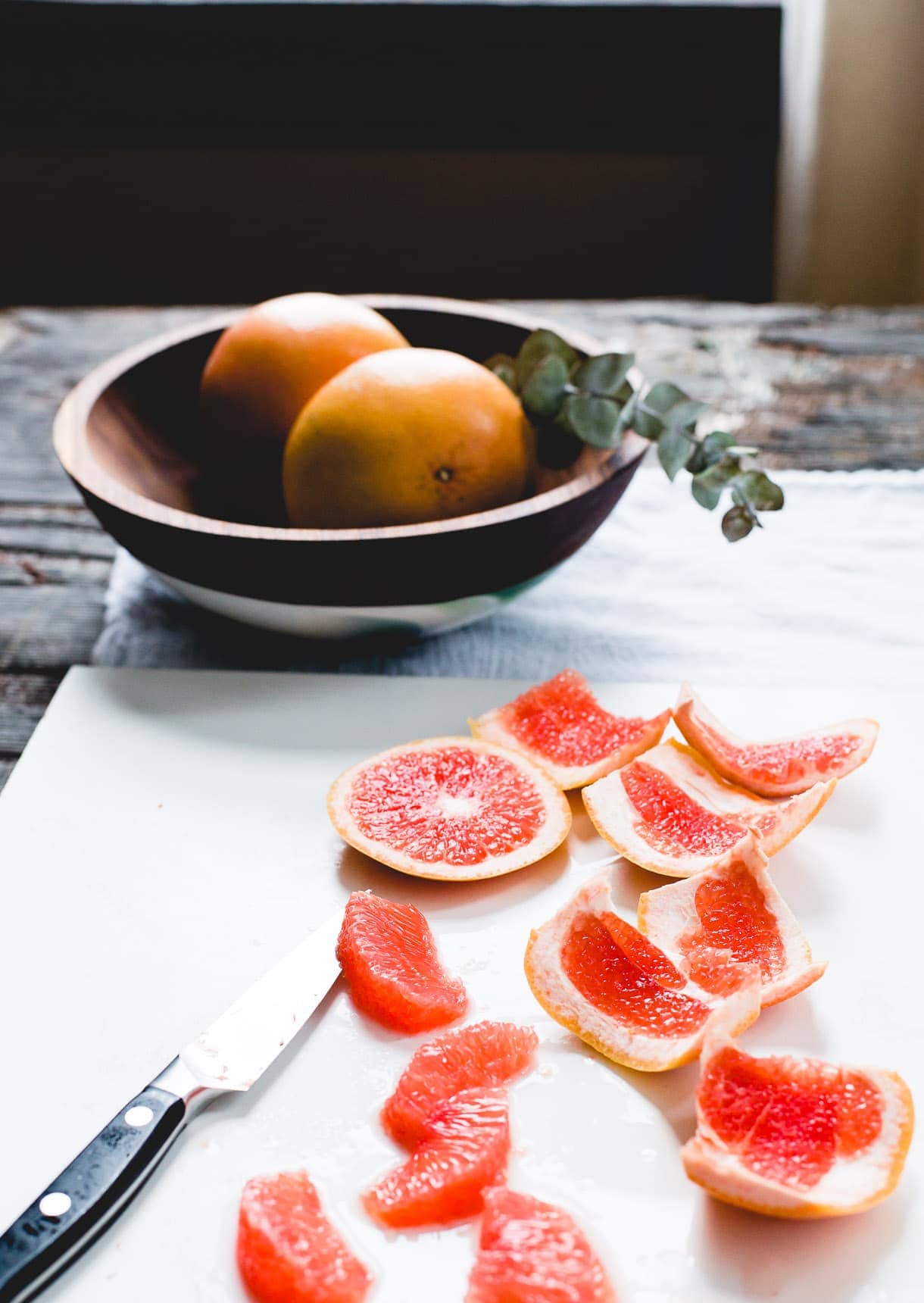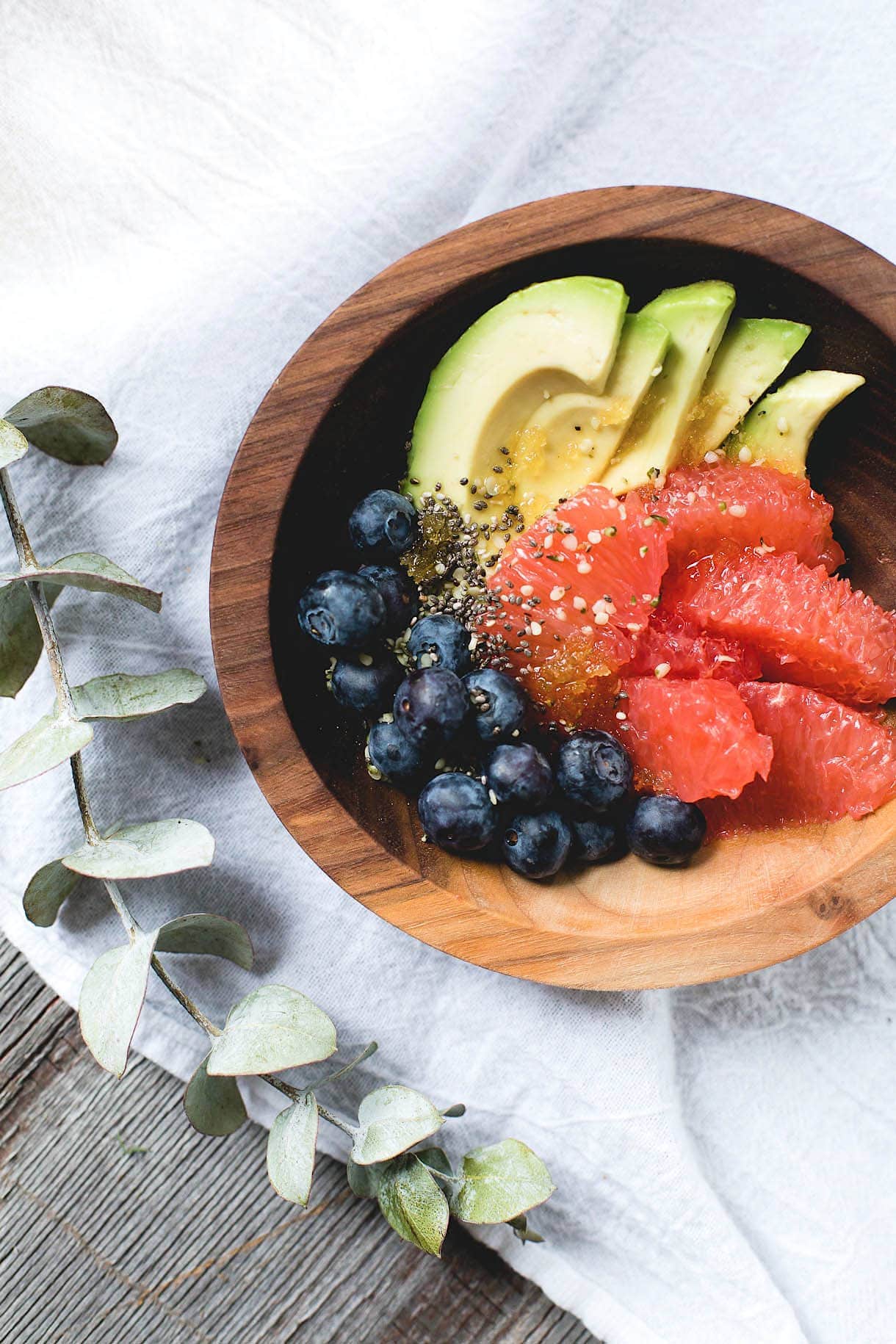 Many thanks to WinterS weetz for sponsoring this post, a group of farmers from Texas that I am so happy to partner with. I also received the beautiful knife from Zwilling. This post contains affiliate links, which I make a small amount of money from should you purchase something.