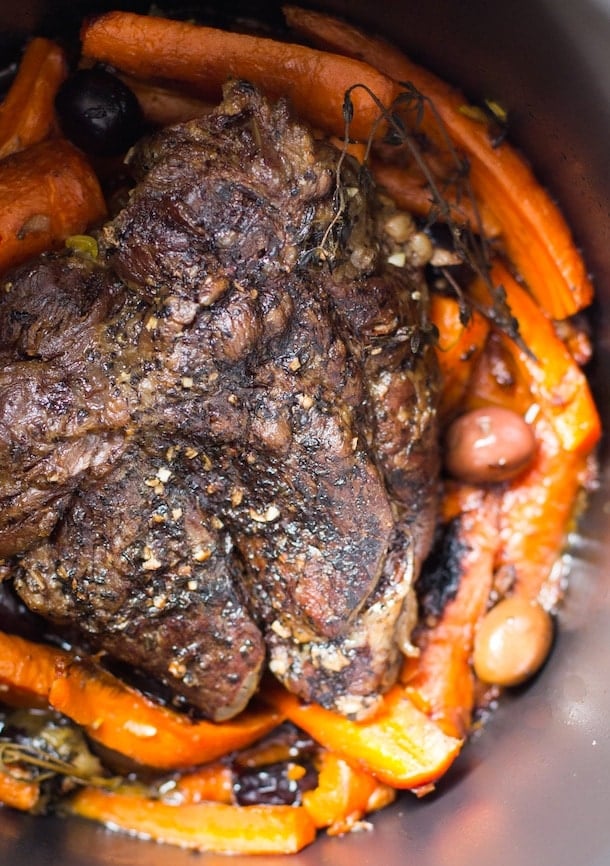 If you asked me what meal I hated most as a child, that even ended up with me getting a little swat to the behind, it was my mom's slow cooker braised beef roast and carrots. Both of my parents worked hard, had full-time jobs and coached youth sports before I started to play. I'd tag along with one of them to practice, or hold down the home front with the other. When my mom wasn't able to be there for dinner, she always made sure my dad and I were well fed.
She'd make it easy for us, whether that be portioned out leftovers or something in the crockpot like wild rice soup or a beef roast similar to this. Even though it was a great meal, there was something about the smell, as well as the mushy texture of the carrots that I turned my nose up at.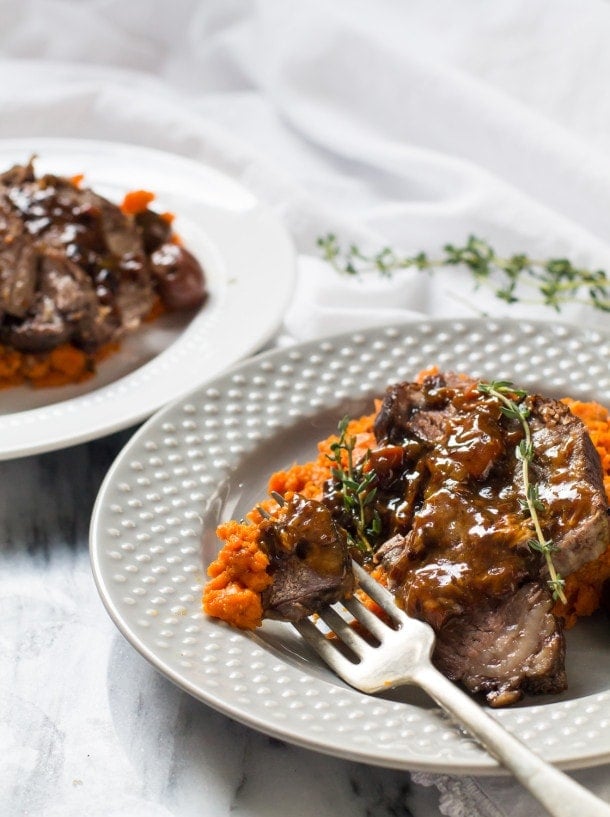 One day I decided to try and pull a fast one on my dad instead of hating every bite. As he was finishing up a phone call, I quickly headed to the bathroom and dumped the carrots and most of the beef into the wastebasket. Clearly at 5 years old I didn't quite understand that the smell wasn't going to be absorbed by the tissues I threw on top of it.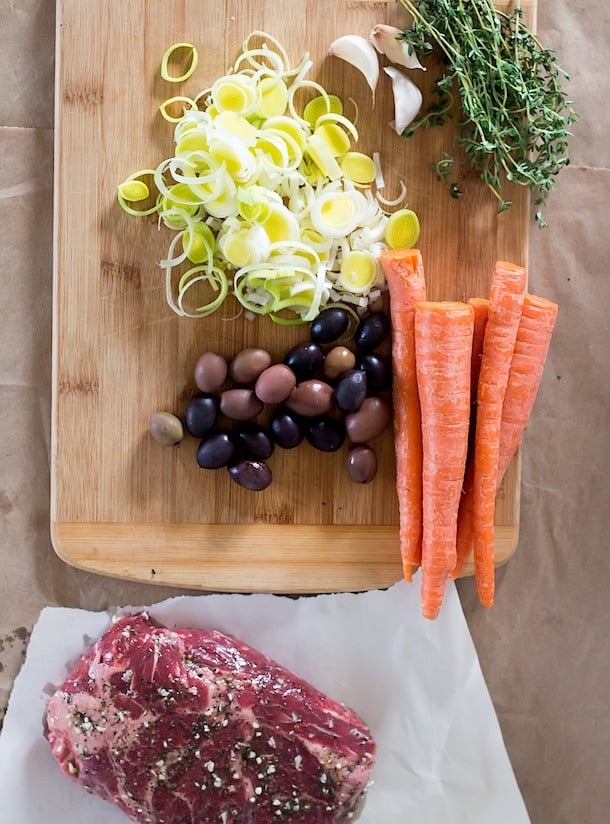 Unfortunately for me he went to the bathroom after getting off the phone, and my heart sank. I heard him mumble "What is that smell?"….. I knew I was in trouble. A quick swat to my behind and no bedtime snack was the price I paid.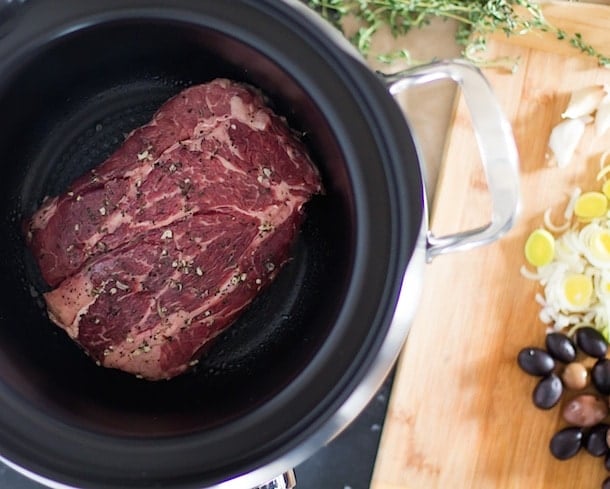 And then there I was last week, taking my first bite of this slow-braised beef with carrot mash, feeling like I had just hit the comfort food jackpot. It had cooked for about 6 hours, the meat so tender, practically falling apart as I pulled the chuck roast out (which tends to be a tougher cut if you don't let it cook super slowly).
Another reason why for the most part, I haven't felt deprived as I go along this autoimmune protocol journey. Real food is just damn delicious food.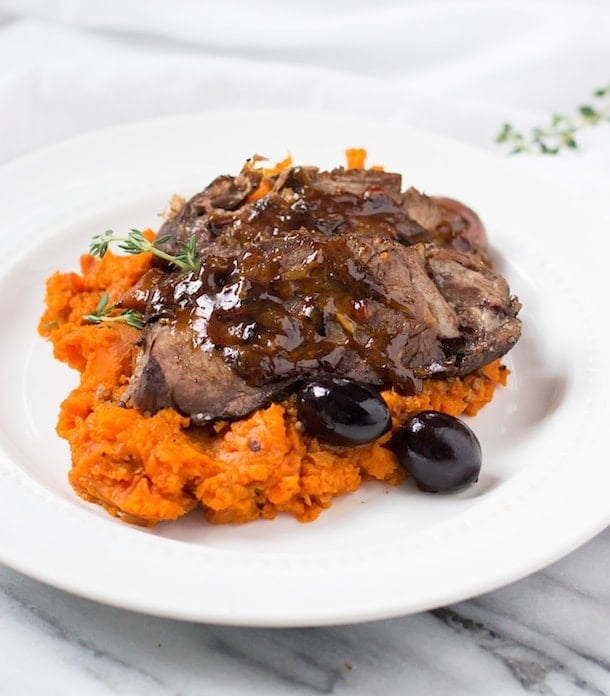 Part of the success lies in searing the garlic-rubbed meat to hold all the juices in, which I was able to do all in one-pot because I used my new KitchenAid Multi-Cooker.  The other part is the leeks, thyme and olives that impart so much flavor into the beef and carrots as they roast. Quick tip: woody herbs like rosemary like thyme are great for slow cooker meals because they can withstand the heat, and also have more savory notes than let's say dill which adds brightness.